7 Emerging Education Trends (2022-2025)
You may also like:
The education world is changing faster than ever.
Thanks in large part to improving technology and new research-led learning approaches, the education space was seeing a rapid shift towards high-tech approaches.
And in 2022, these changes are still being shaped and accelerated by the COVID-19 pandemic.
Here is a list of top 7 trends to watch in the education space.
1. Neuroeducation Makes Inroads
The emerging field of educational neuroscience is shedding light on what works best when it comes to learning new concepts and skills.
And the field is quickly discovering that many mainstream education practices aren't supported by research.
For example, these common teaching methods have all been called into question lately:
In-person lectures
One-size-fits-all lessons
Memorization-based testing
Unguided homework
While new approaches have been introduced to deal with timeless challenges like maintaining students' attention. And encouraging critical thinking.

One of the pillars of education neuroscience is maintaining focus and attention during lessons.
Neuroeducation is a subfield where teaching approaches are backed by the principles of neuroscience.
And as you can see below, interest has shown strong long-term growth.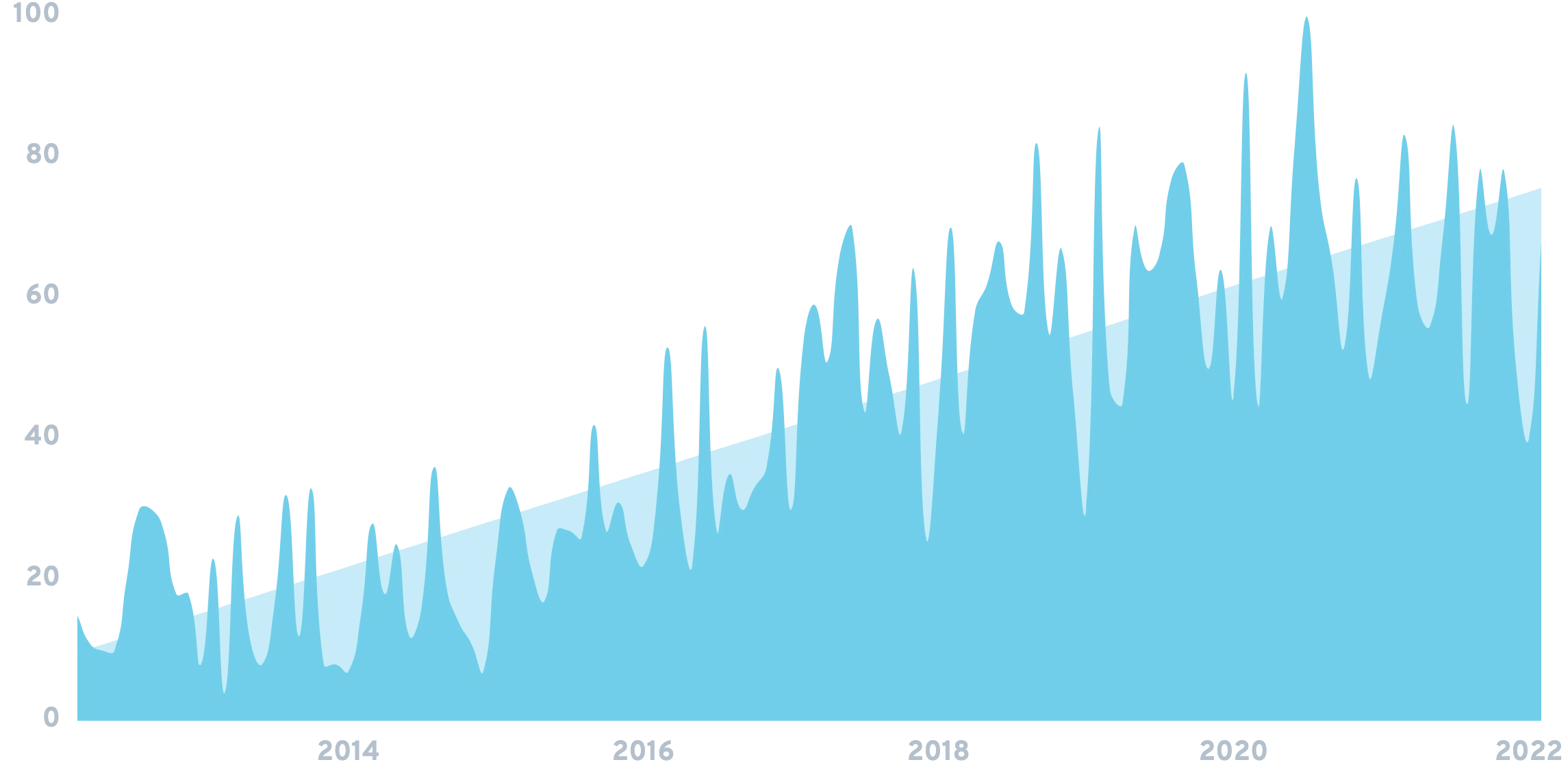 The number of searches for "neuroeducation" have increased by 353% over the last 10 years.
One of the pillars of this field is personalizing the learning process for each student.
Either by teaching in small groups. Or by using artificial intelligence to cater lessons to each student's learning needs.

2. Microlearning Gains Traction
It's no secret that humans have an inherent limit to how much information they can retain from a single learning session.
Especially when the subject matter is not covered again later.
But traditional education tends to overload students with long lectures…and expect them to remember everything they just learned.
(Or to study it on their own, which is a skill many students don't have.)
Enter: the emerging microlearning trend.
Microlearning is a form of spaced repetition learning, in which lessons are broken up into bite-sized chunks and repeated over time.
This is said to help new concepts and skills sink in for the long term.
According to microlearning proponents, short, spaced bursts of learning can significantly boost retention.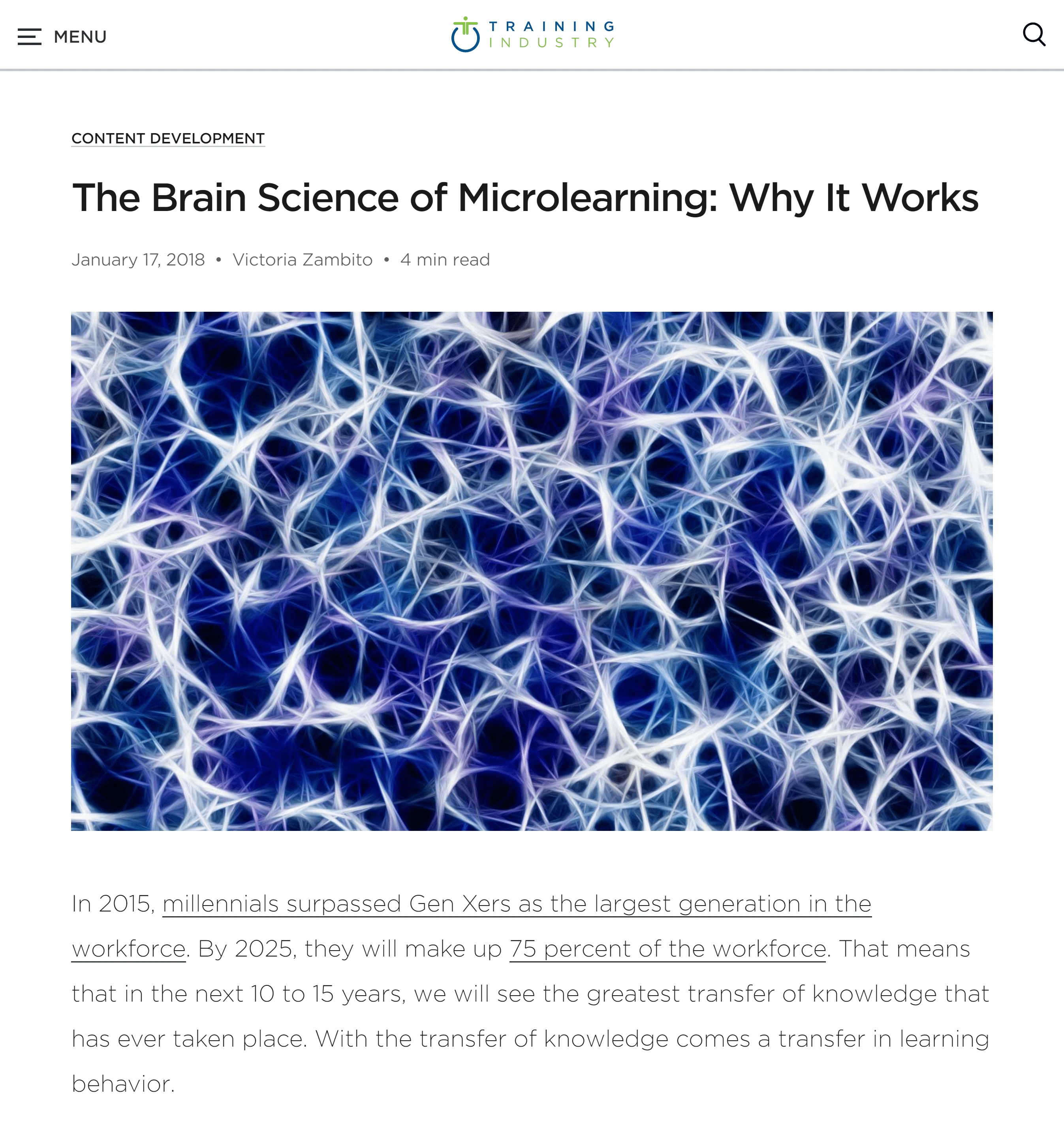 Short bursts of "microlearning" may help students retain information better than traditional lectures.
That's probably why searches for "microlearning" have increased 233% over the past five years.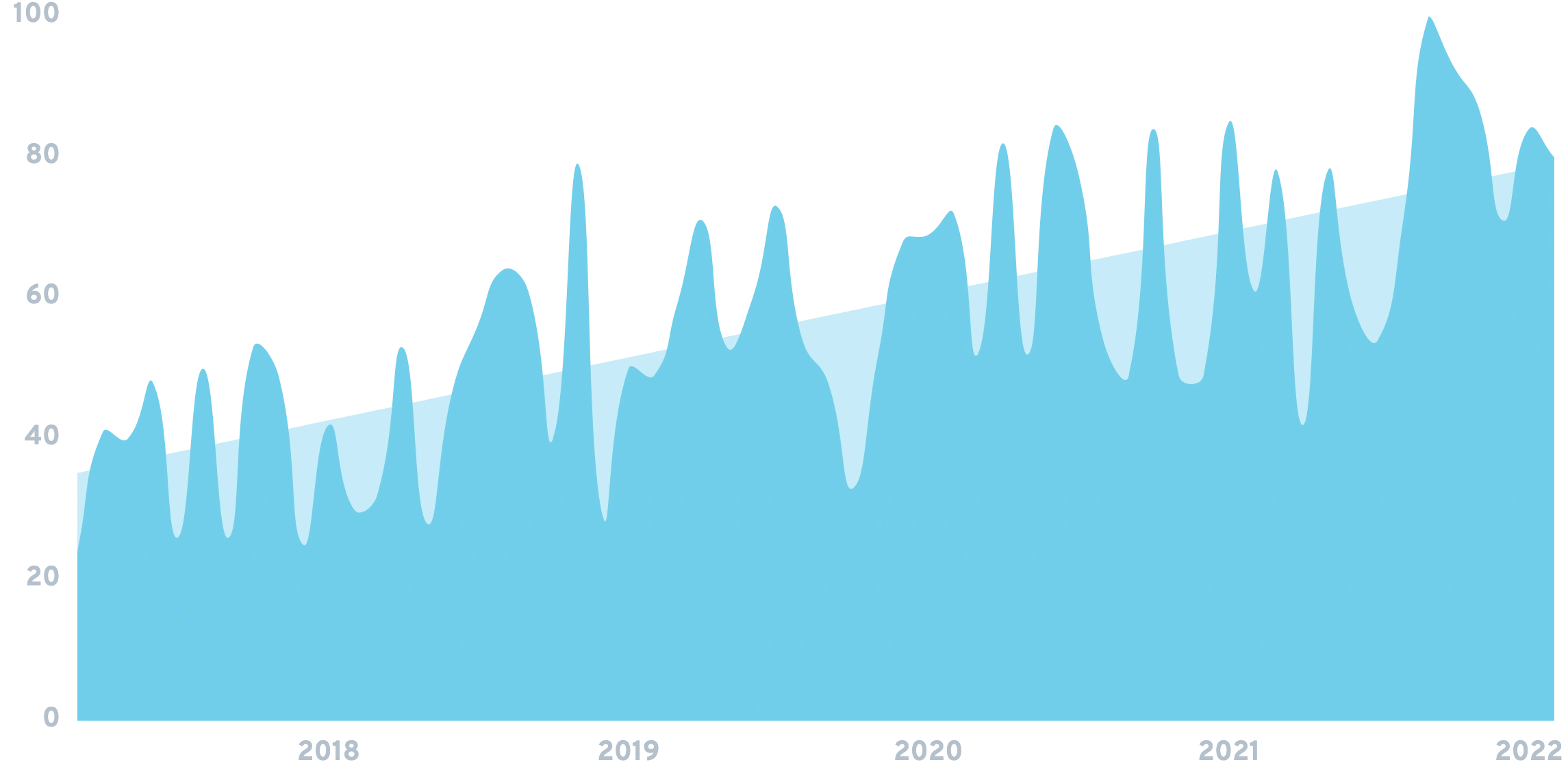 Searches for "microlearning" have more than 2x since 2017.
3. Online Learning Gains Ground
According to Research and Markets, the online education landscape is set to become a $319 billion industry by 2025.
The three major benefits of online learning compared to offline are: cost, convenience, and scale.
And scale - the ability of one incredible educator to reach an unlimited number of students - has massive potential for raising the quality of education as well.
But as often happens in the education space, cost may end up being the deciding factor.
It's significantly cheaper to take an online course than it is to enroll in a traditional four-year college.
Also, satisfaction rates for people that take online courses are high.
In fact, BestColleges.com's Online Education Trends Report states that 94% of students who take online courses are satisfied with the experience.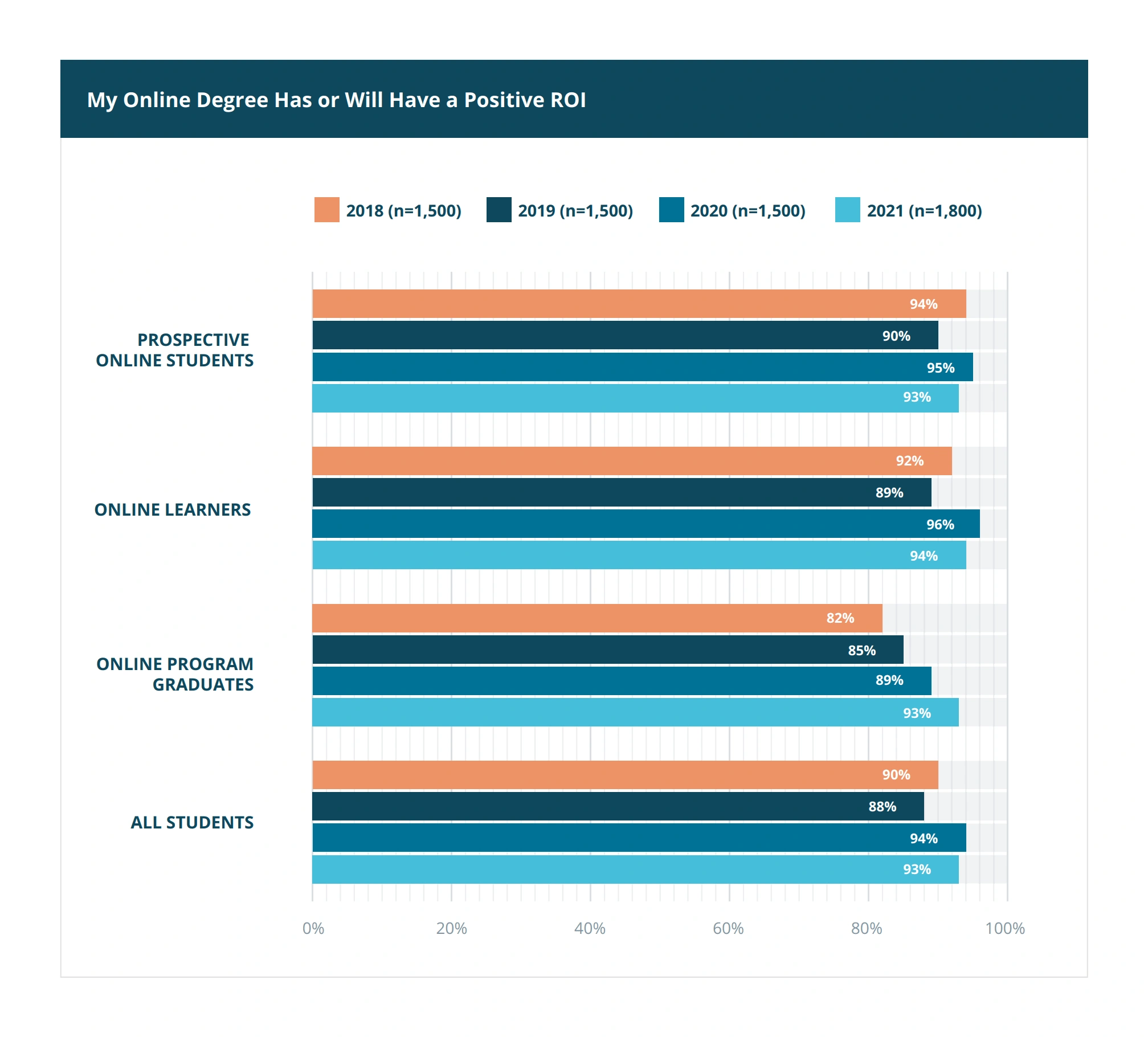 The vast majority of students that take online courses consider them worth their time.
Which is why the "classroom" of the 21st century may be 100% online (via virtual reality or augmented reality).
Or a form of blended learning that's primarily done online.
One clear example of the online learning trend is the online course platform Udemy.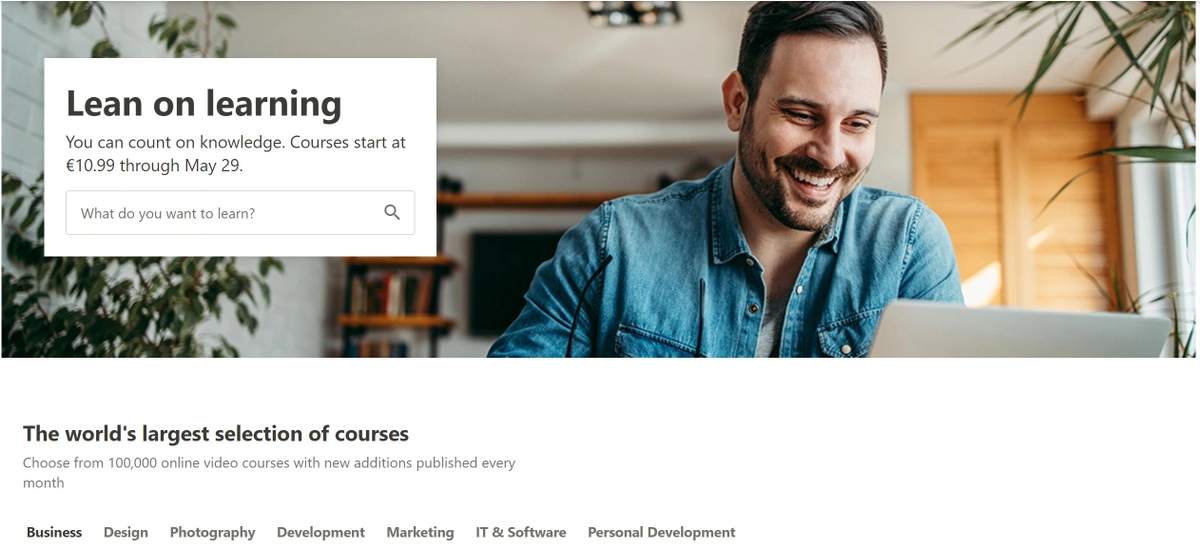 The Udemy homepage.
Udemy is an online platform geared toward professionals who want to improve their skills.
It hosts thousands of courses across hundreds of different topics.
And as a business, it was last valued at $3.25B.
Its growth has been meteoric.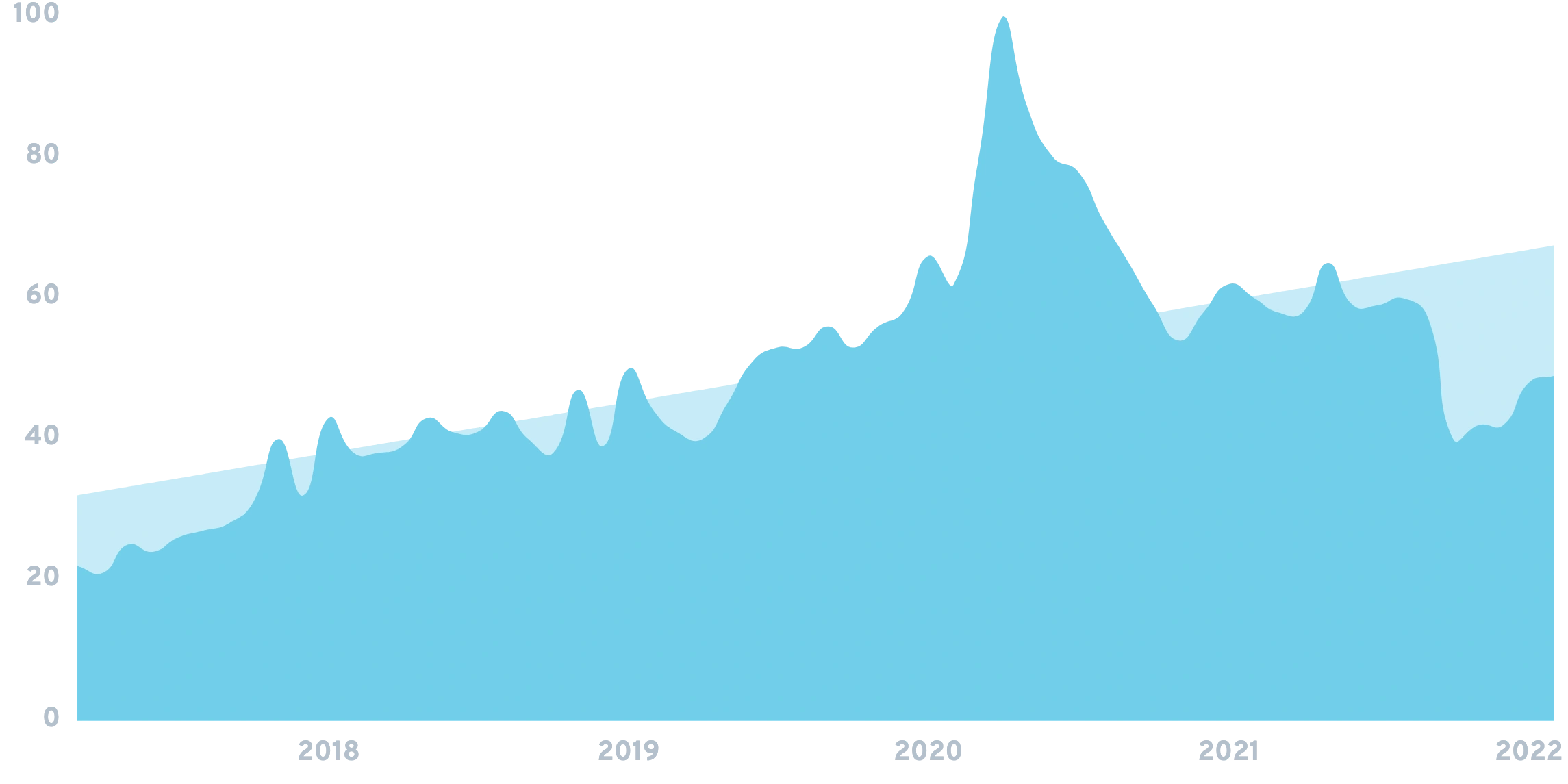 Searches for e-learning platform Udemy came down from a big pandemic spike, but are still up over 122% over the last five years.

More and more traditional accredited universities are offering online curricula as well.
MIT was a trail blazer here, offering pre-recorded world-class courses online for free with the MITx program (launched in 2011).
But lots of other colleges have now entered the online education space, including offering fully online bachelor's degrees.
Still more universities started offering live online courses as an emergency measure during the coronavirus crisis.
It's only natural that a good portion of them will continue to offer the same in the future as well.
And because some of the most popular tools being used to conduct live online courses weren't specifically designed for education - for example, Zoom - you can bet that there will be many more purpose-built tools available to educators soon.
In fact, there are dozens of edtech startups aiming to fill this gap in the market.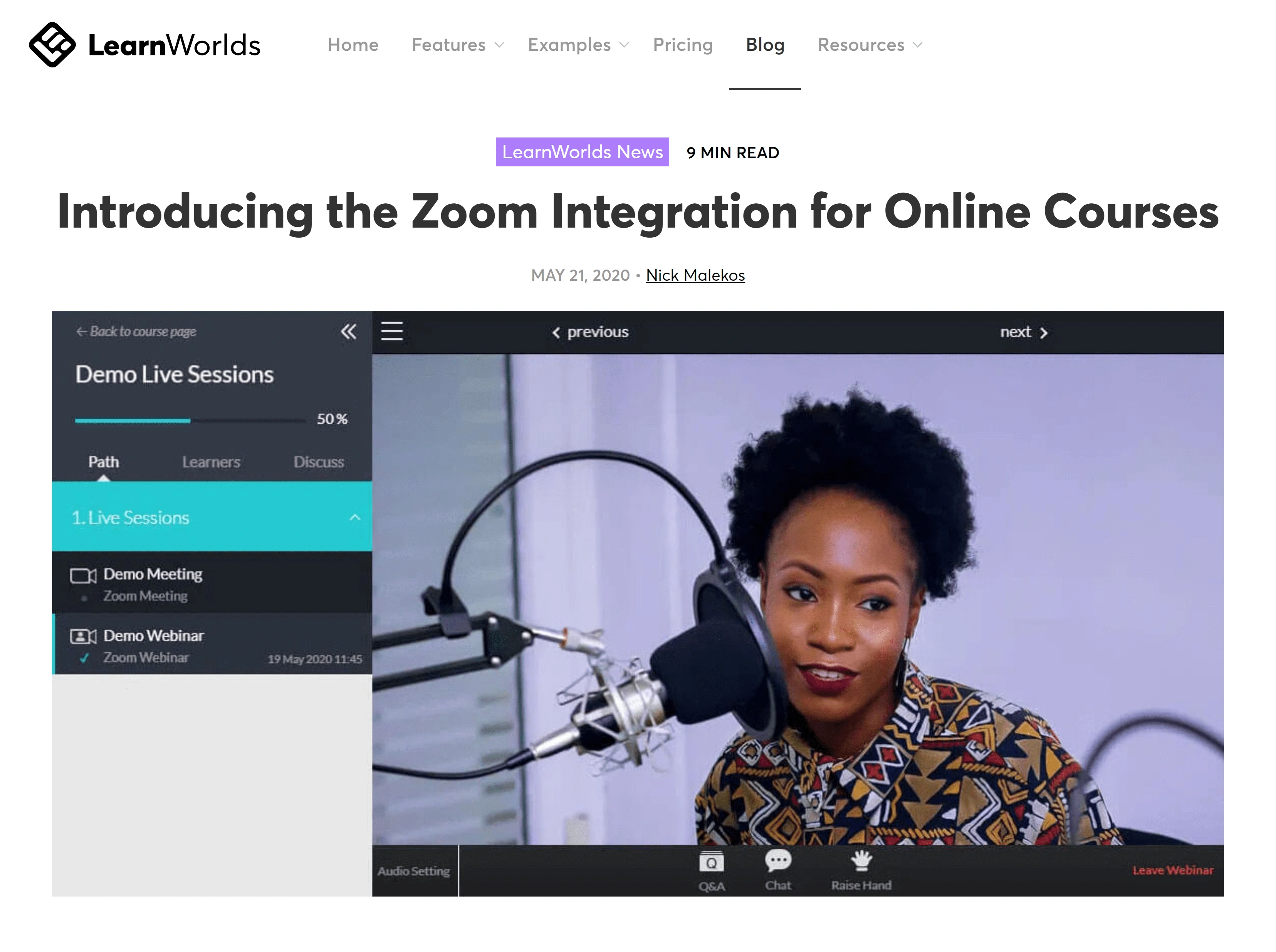 Many online courses are hosted on Zoom. But that may be changing with a number of online-first education platforms launching.
4. Instructors with Star Power
Yes, Udemy is a top player in the online education space.
But there's another platform that's growing quickly: MasterClass.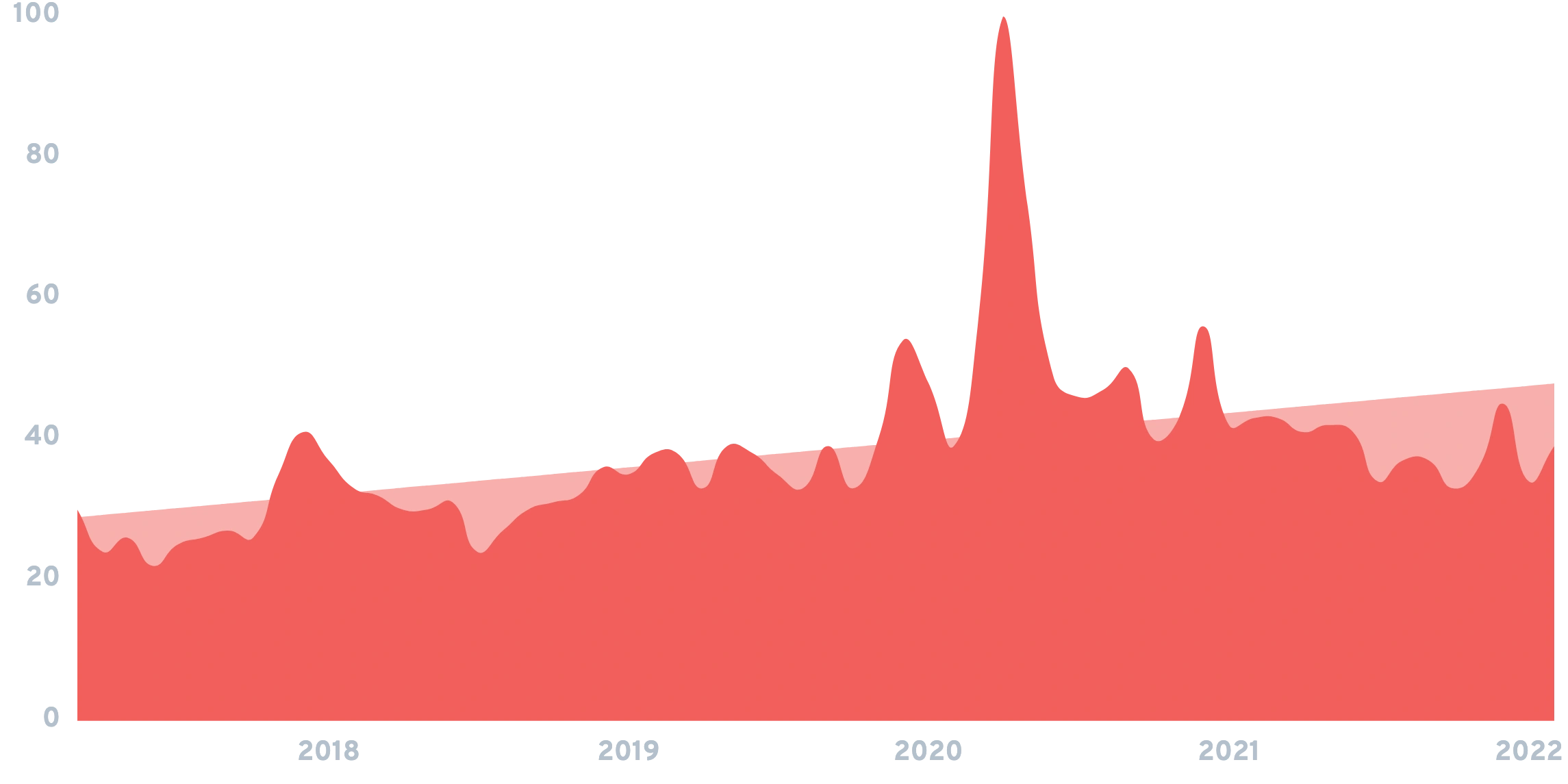 MasterClass is another platform which enjoyed a massive pandemic spike. Putting that aside, long-term growth is steady (30% over five years).
MasterClass has taken a unique spin on online training. Instead of hiring professional teachers (like college professors), their courses are taught by practitioners in the field (often celebrities).
For example, you can learn about filmmaking from Martin Scorsese.
Or business from former Disney CEO Bob Iger.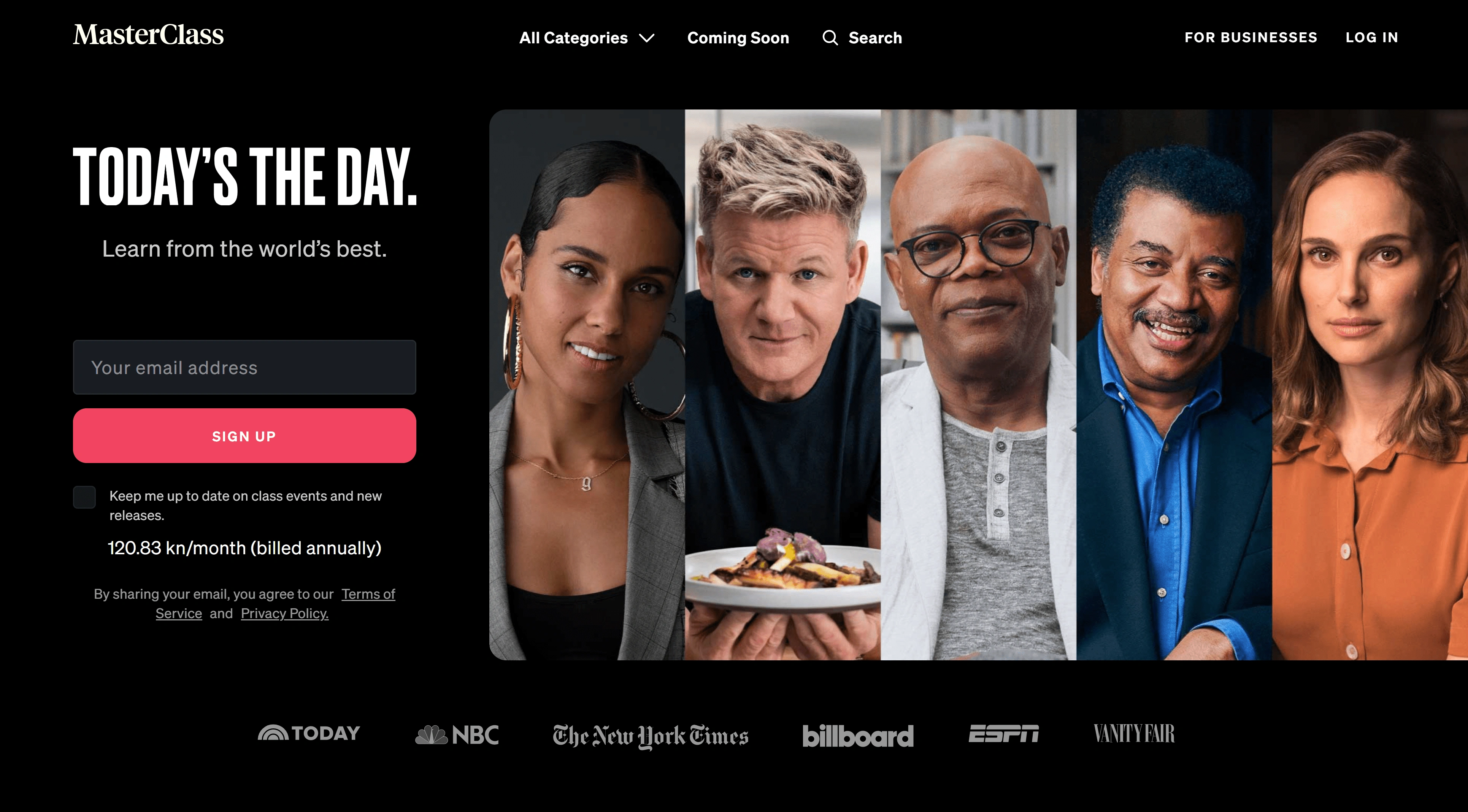 MasterClass has stood out from many educational platforms with their high profile instructors.
This unconventional approach has paid off big time for MasterClass. They recently raised $225M on a $2.75 billion valuation.

With MasterClass seeing unprecedented success, expect to see more education platforms tap into big-name instructors for their courses in the coming years.
5. Independent Entrepreneurs Launch More Online Courses
Udemy made it so anyone with a camera could launch their own online course.
Just one problem: Udemy keeps a hefty cut of the revenue.
So many course creators and "infopreneurs" are now choosing to sell courses from their own websites, cutting out the middleman.
Until recently, this could be a real challenge.
Between creating a course members' area on your website to setting up payment processing and video hosting, a lot of administration time and technical skills were required to offer a course by yourself.
But a number of new players in the "learning management system" (LMS) space have made launching a course a lot easier.
For example, Thinkific.
Thinkific is an all-in-one tool for online course creation, promotion and hosting.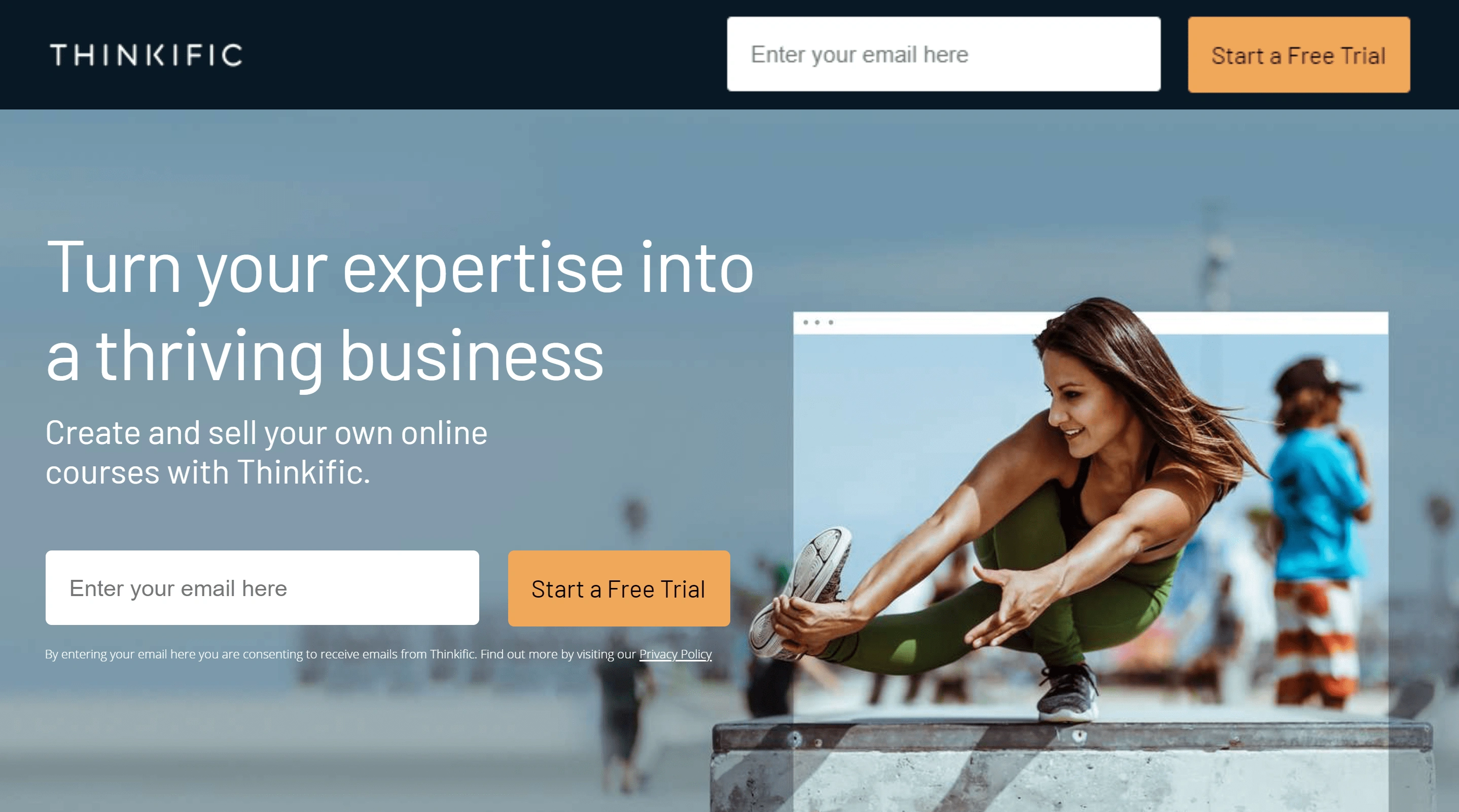 Thinkific is an "all-in-one" learning management system.
Like other learning management systems, Thinkific has made it super easy for entrepreneurs, bloggers, and YouTubers to host and manage courses on their own sites.
And to keep the vast majority of revenue for themselves.
It's been exploding in popularity: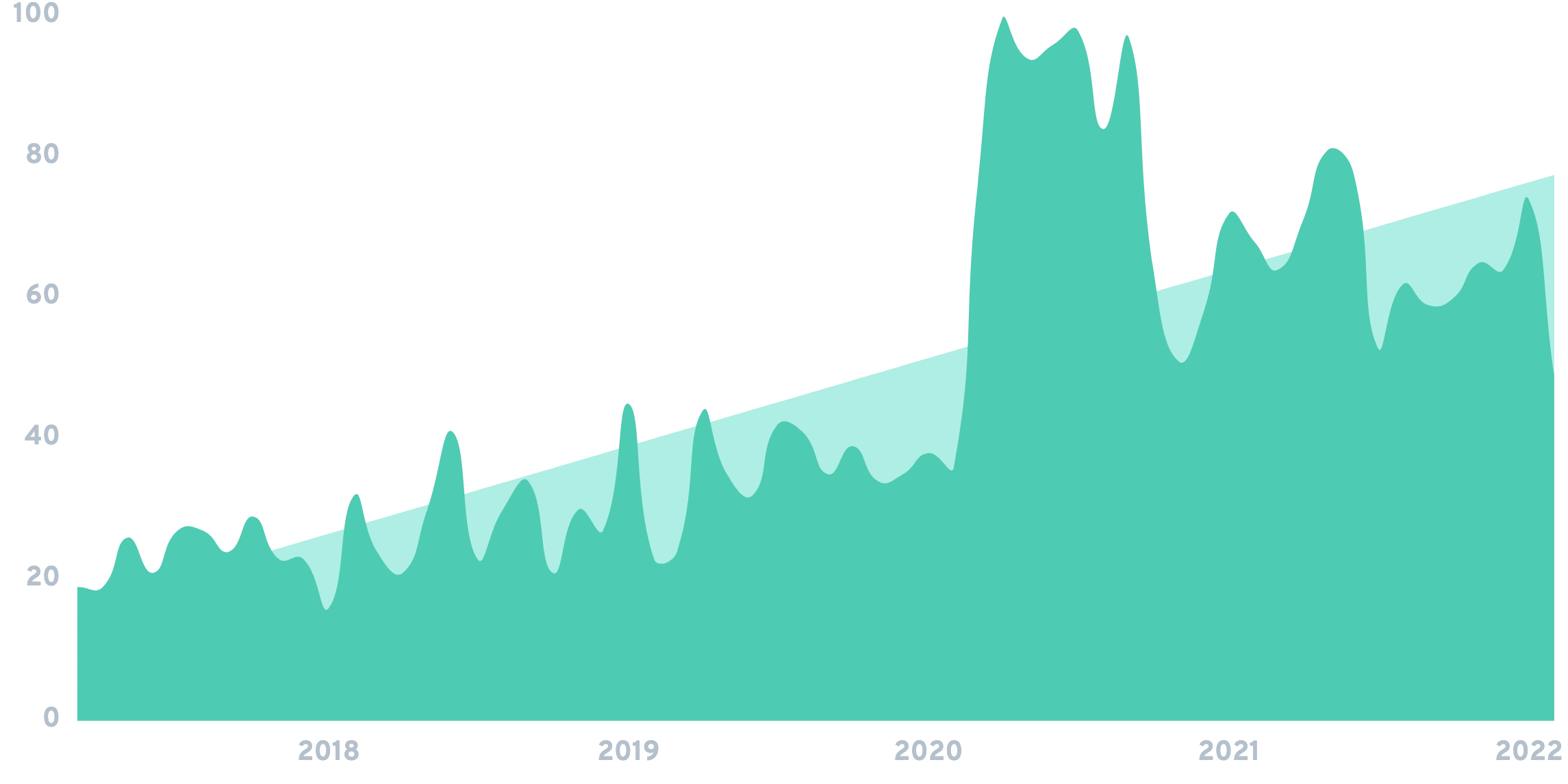 Average daily searches for "Thinkific" are up 157% over the last five years.
Teachable is another education technology company in this space.
Similar to Thinkific, Teachable offers software and cloud hosting for course creation and managemen, as well as payment processing.
In fact, Teachable boasts that course creators on its platform have earned over $500 million.
If that's the case, maybe the teachers of the future won't be so underpaid.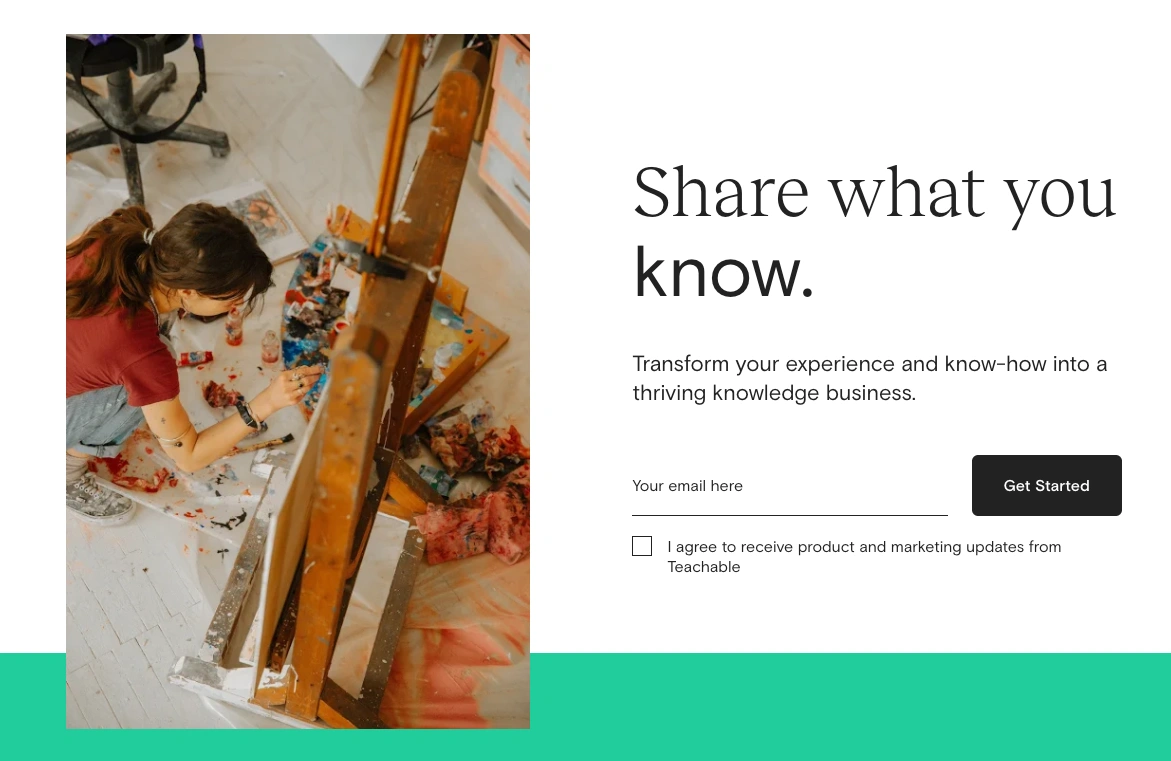 Teachable's homepage.
6. Niche Education Platforms Take Off
General platforms like Udemy and MasterClass are great if you want to learn how to write a screenplay or cook a great meal.
But they're lacking when it comes to advanced courses that professionals in technical fields need to advance their career.
Which is why niche platforms for specific groups are starting to pop up.
These platforms provide the kind of deep, advanced training that isn't broadly available elsewhere.
For example, Cybrary provide courses for people in IT.
They even design their courses around tests that IT professionals need to pass in order to get important certifications.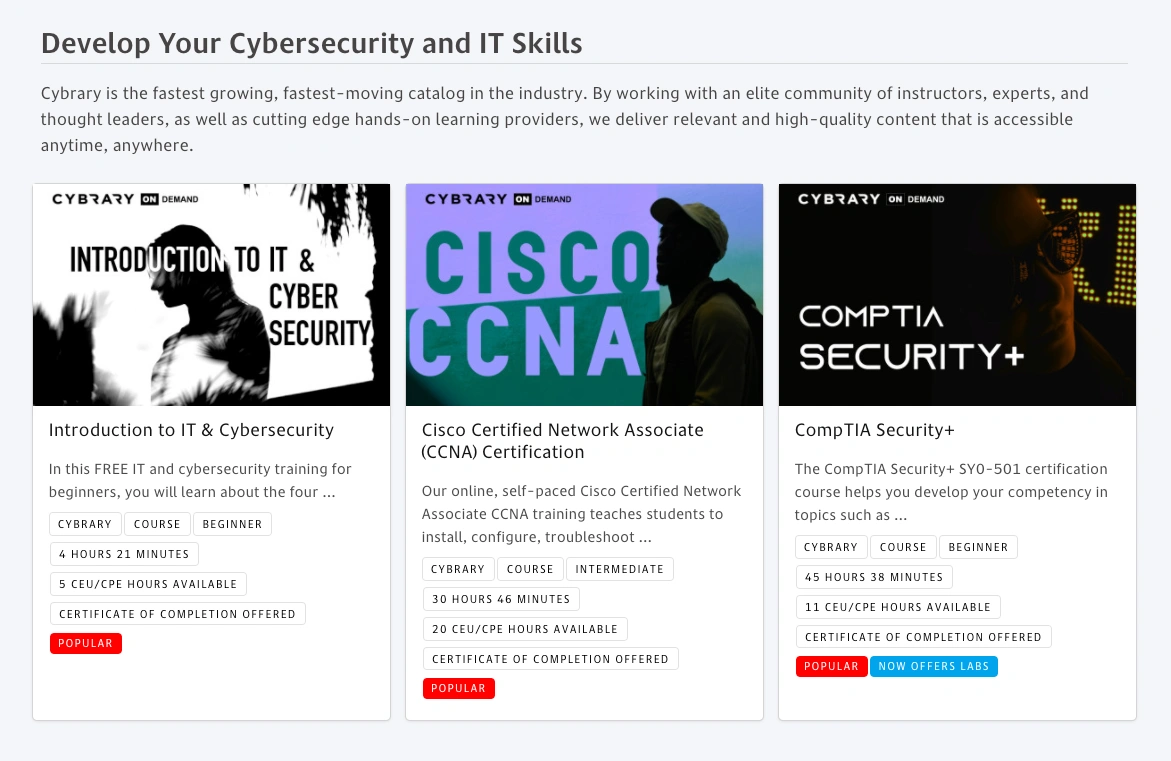 Online trainings available from Cybrary.
Another example of technically-minded niche education is Hack The Box.
This online school offers training solutions for cybersecurity professionals (and students who want to enter the field).
It also uses gamification techniques to run in-depth competitions - complete with a scoring system and global leaderboard.

Searches for "Hack The Box" are up 490% over the last five years.

7. New Startups Offer More Homeschooling Options
About 3.4% of school-aged children in the U.S. are homeschooled each year.
Lately, a variety of education startups have entered the homeschooling space.
One example is Outschool.
Started by former employees of Google, Square and Airbnb, this edtech startup matches students with teachers online for a live small-group, virtual learning experience.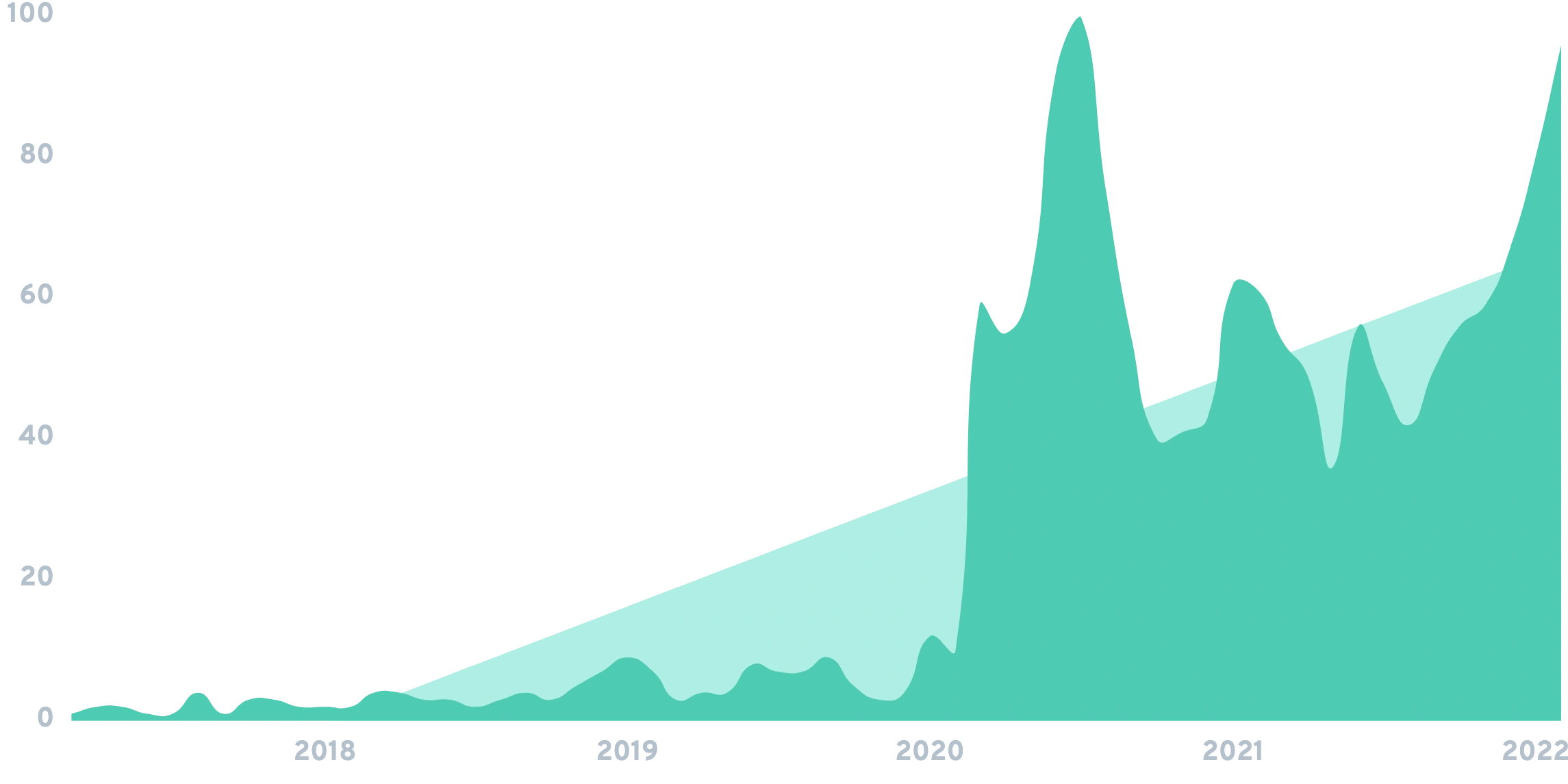 "Outschool" searches are up 9,500% over the last five years.

Another example is Prenda.
Prenda's approach is different.
Rather than being online, Prenda's focus is "microschools": small groups of students who meet in person, outside of a traditional learning environment.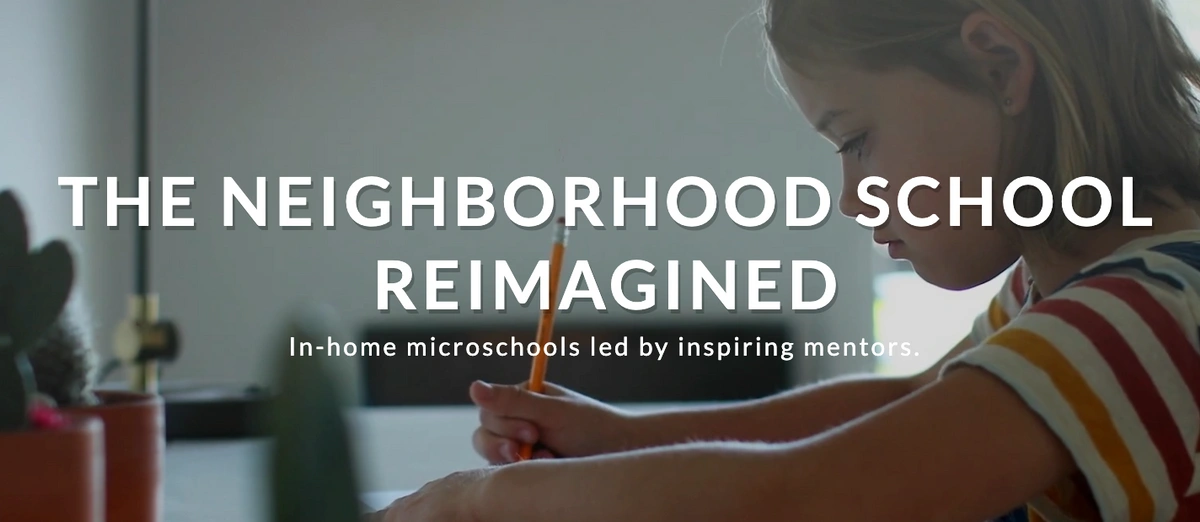 Prenda's approach to homeschooling is community-centered small group learning.
Conclusion
That wraps up our list of the top education trends to watch in 2022-2025.
It's exciting to see where the education space is headed.
While some approaches may remain a constant, new technology is expanding educational abilities without increasing costs.
And at the same time, new science-based approaches to teaching are improving the learning experience for students of all ages.