Top 5 Consumer Technology Trends (2023-2025)
Two years ago, global spending on consumer technology topped one trillion dollars.
Estimates show it will go as high as $1.14 trillion by 2026.
Today's consumers aren't satisfied with smart speakers and robotic vacuums anymore. They're demanding devices like AR glasses, advanced wearables, and sustainable smartphones.
In this list, you'll learn about the five most important trends driving the consumer technology space forward and see examples of companies that are thriving in this space.
1. New Research and Applications Drive Interest in Home Robots
The market for home robots recently hit $6.81 billion. And by 2027, it's predicted to hit nearly $22 billion.
The most common type of home robot is the smart vacuum, but a new crop of home robots can handle a much wider variety of tasks.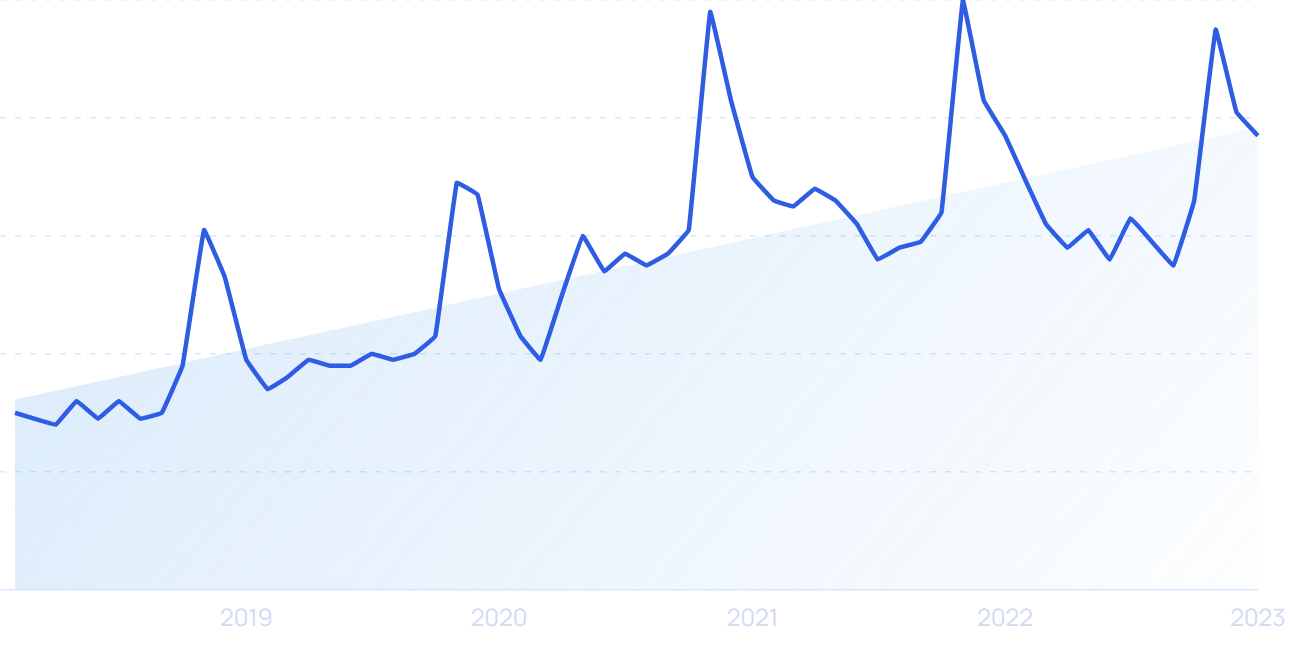 Search volume for "robotic vacuum cleaner" is up more than 150% in the past five years.
Advancements in AI technology are to thank for these new and improved robots.
Just a few years ago, household robots could only do the one task that they were explicitly designed to do. That's because a normal household presents hundreds of variables and home robots just couldn't adapt to.
However, AI is giving home robots more varied abilities and applications.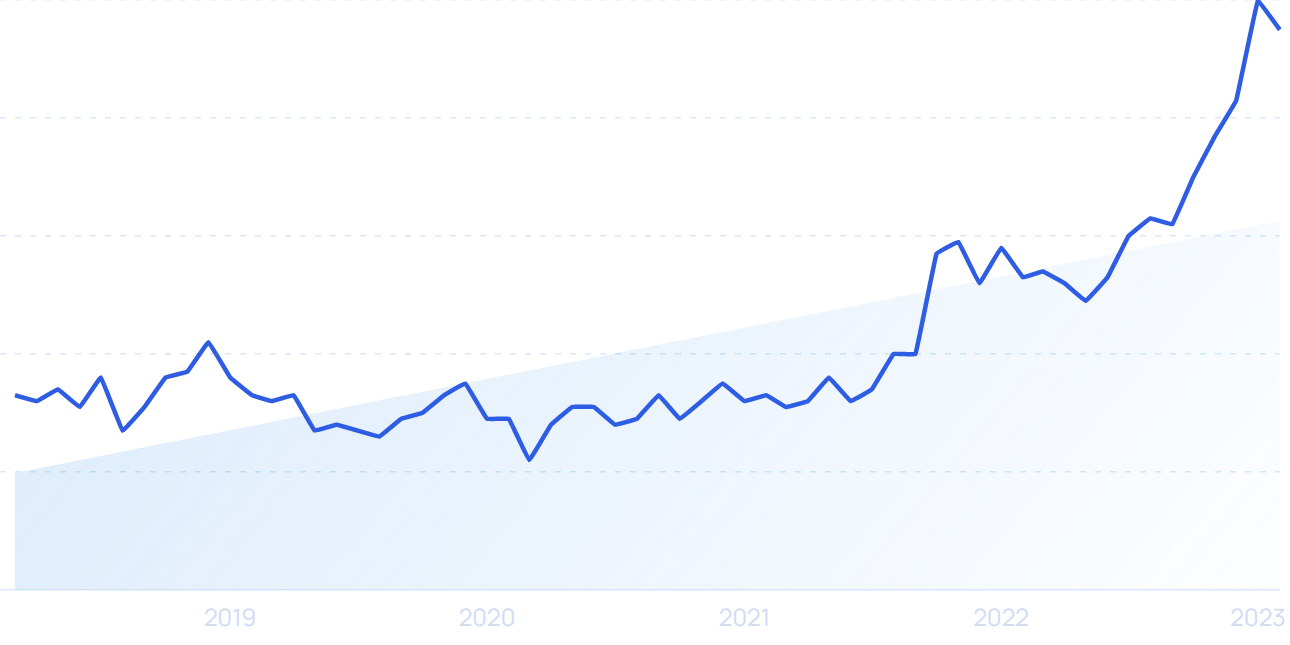 Search volume for "AI robot" is on the rise.
In one example, a team from Carnegie Mellon has created WHIRL, which stands for In-the-Wild Human Imitating Robot Learning. Through this software, which is installed directly in a robot, the robot watches a human perform a task and then teaches itself how to do that task.
Notably, many well-known companies are investing in home robots.
Take Dyson, for example.
In May 2022, the company announced plans to build the largest robotics research center in the UK.
While the company has manufactured robotic vacuums, their new efforts are expected to focus on other household tasks like cleaning the kitchen and tidying up the house.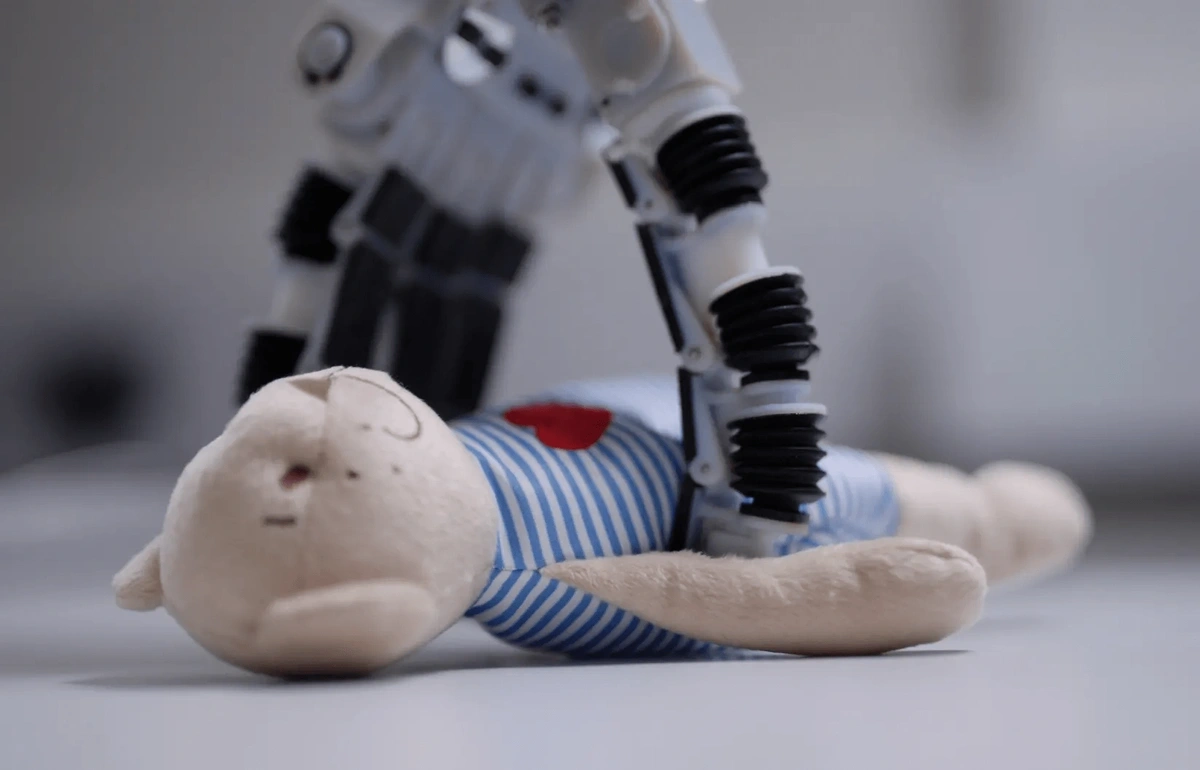 A task as simple as picking up toys off the floor has been difficult for robots in the past, but Dyson aims to remedy that issue.
The CEO has called robots "the future of Dyson."
Meanwhile, Amazon, which made news with its acquisition of iRobot in August 2022 for $1.7 billion, has debuted Astro.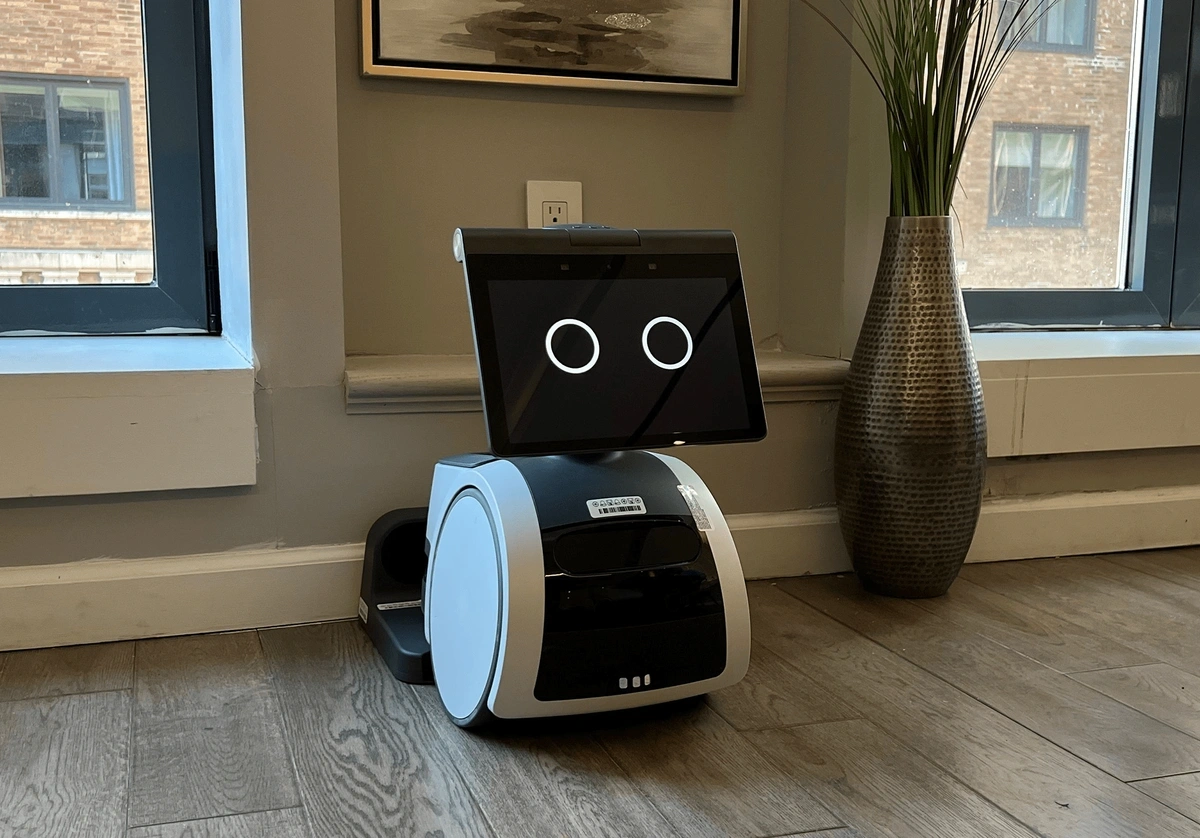 Amazon's Astro monitors the home for security and safety criteria like smoke and glass breaking.
This domestic robot, currently available for invitation-only purchase, features a 10-inch screen and a remote-controlled camera sitting on a wheeled base. It will roam the house to monitor security, deliver items throughout the house, and watch pets.
Although home robots are getting closer to achieving true multi-disciplinary usage, research is progressing slowly.
Still, Elon Musk predicts every home will have a robot like this by 2050.
2. Tech Adoption Increasing Among Older Americans
The use of consumer tech among older Americans is rising.
The Pew Research Center reports 61% of Americans older than 65 own a smartphone. That's up from 46% in 2018.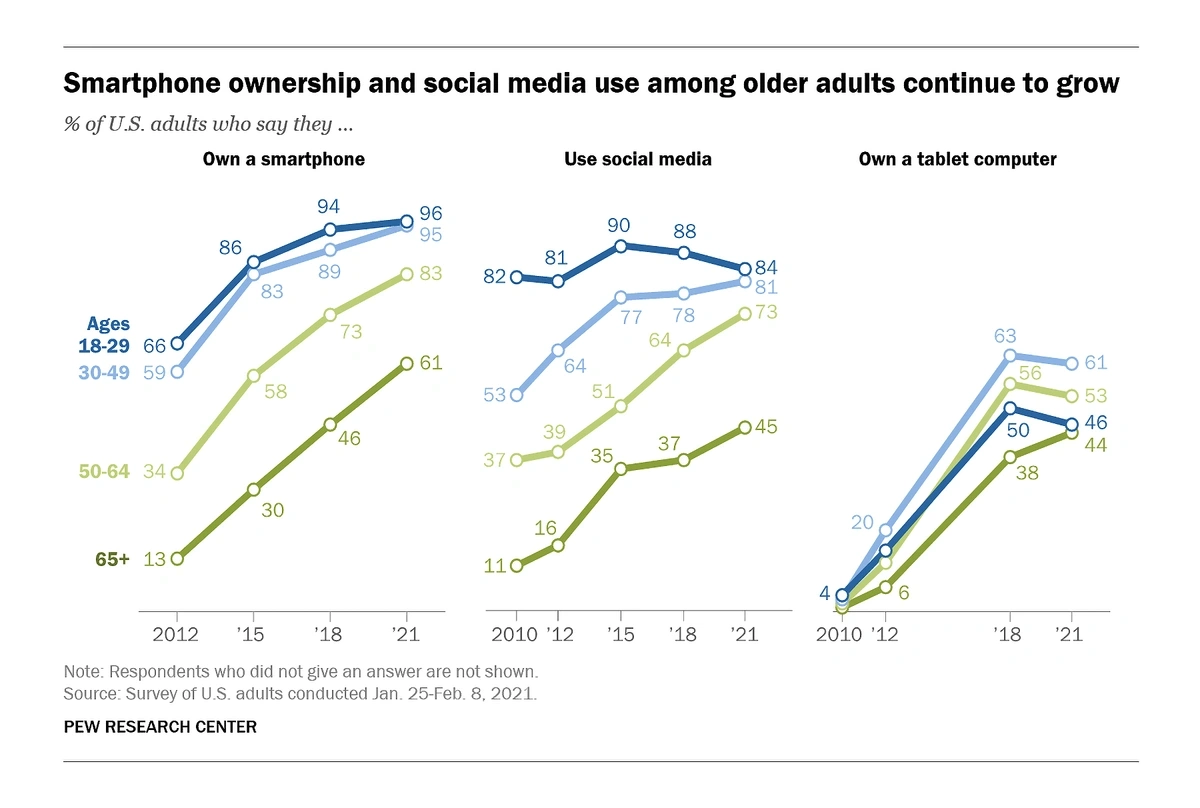 Data shows the gap in tech usage between young people and senior citizens is closing.
AARP reports that 70% of people over the age of 50 made a tech purchase in the past year and 64% are interested in at least one upcoming tech product.
Additional research from AARP shows the average American over the age of 50 spent more than $900 in 2022 on tech purchases. That is 11% more than in 2021.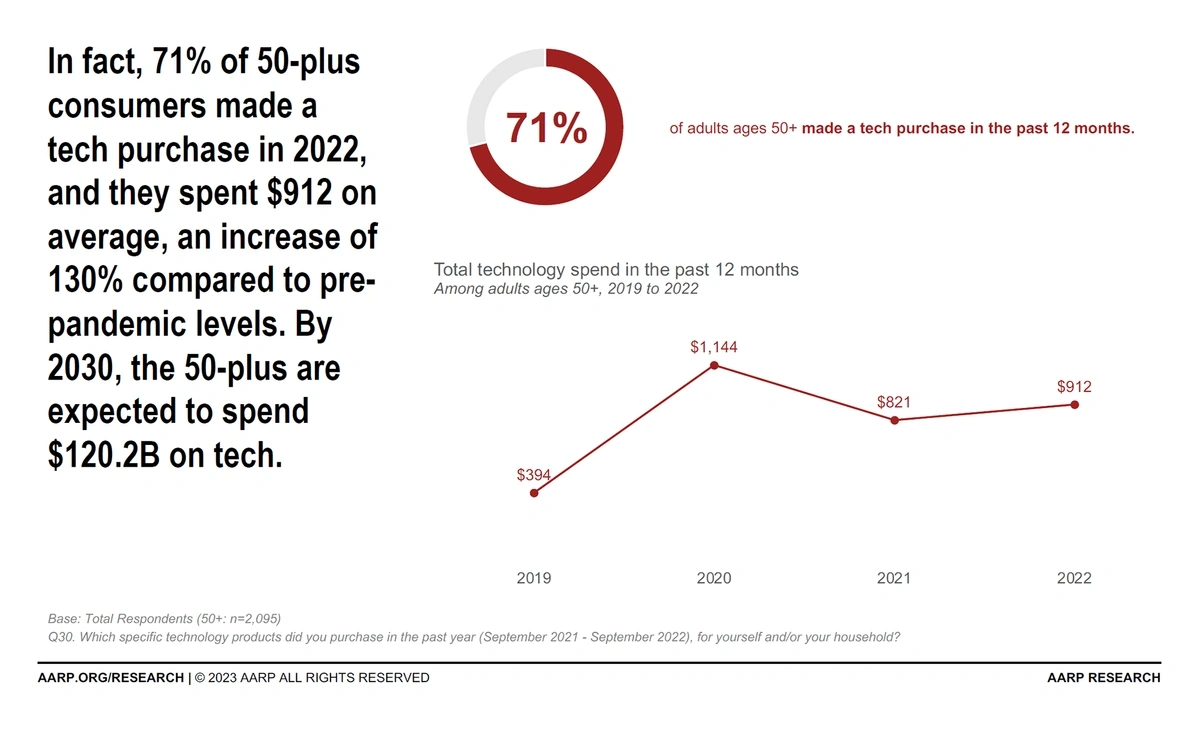 Tech spending among older adults is up 130% compared to pre-pandemic levels.
In addition to personal purchases, many government and non-profit programs have sprung up recently in order to help older Americans benefit from consumer technology.
For example, the St. Louis County Library used $2 million in pandemic relief funds in order to launch a program that gifted GrandPads to older residents in the community.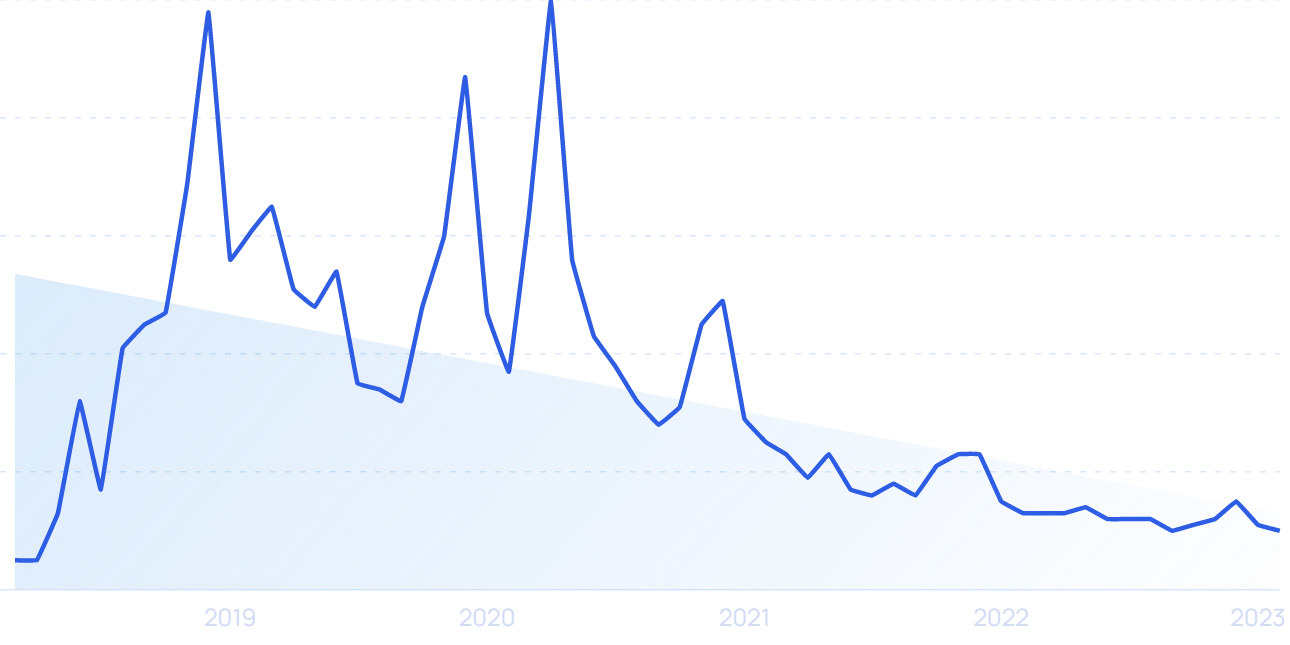 Search volume for "GrandPad" was up during the pandemic.
In another example, the state of New York has plans to give 800 ElliQ robots to elderly residents.
ElliQ is a companion robot designed to help seniors age in place. It performs a variety of tasks like prompting users to engage in activities, initiating conversations, and providing medication reminders.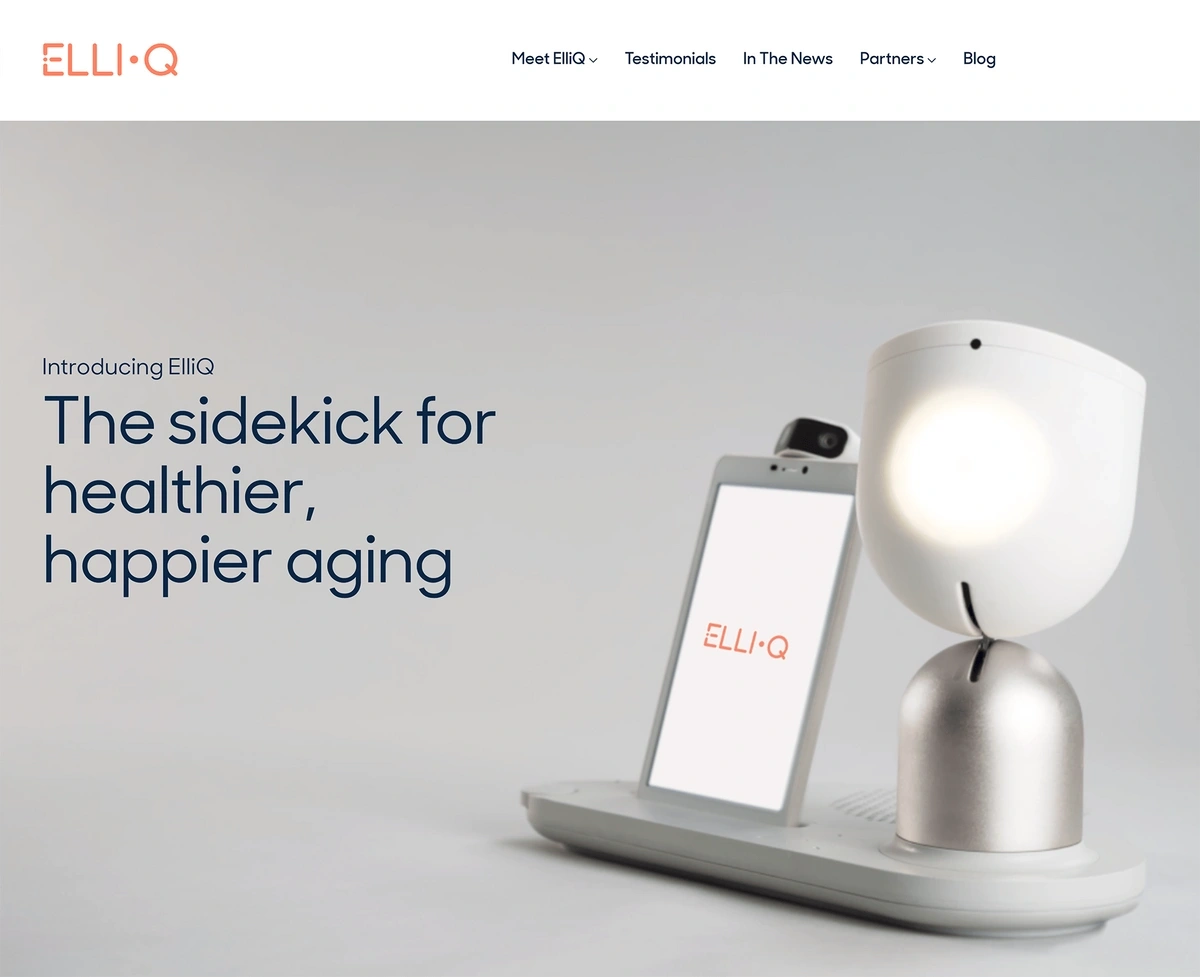 ElliQ provides in-home companionship for elderly people.
ElliQ was named one of Time Magazine's Best Inventions of 2022.
Intuition Robotics, the company that owns ElliQ, has raised $58 million from investors so far.
In recent years, investors have been devoting a sizable amount of money to eldercare startups.
In the first half of 2021 alone, VCs invested half a billion dollars into these companies.
In the five years prior to that, more than $2.5 billion had poured into the space.
One specific group in this space, the AgeTech Collaborative, brings together 74 startup companies and 112 other organizations like VC firms and businesses.
This tech ecosystem was launched by AARP in 2021 and features startups like Labrador Systems and Rendever.
3. Expanded Development of AR/VR/XR Hardware for Consumers
In a recent survey of global smartphone users, 50% predicted that fashionable AR glasses will be used throughout society by 2030.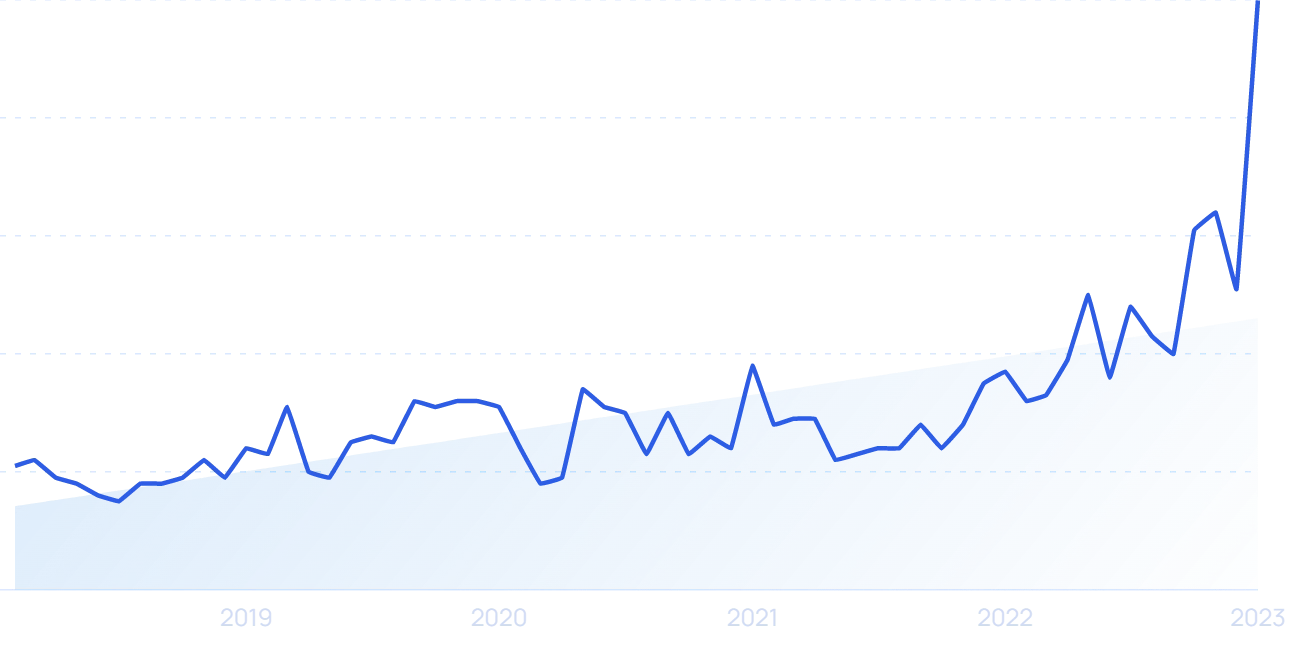 Search interest in "AR glasses" is up nearly 400% in the past five years.
Big tech firms such as Apple, Samsung, and Google are reportedly planning product launches related to AR glasses in the spring of 2023.
The power within the glasses comes from companies such as Lumus, an AR company based in Israel.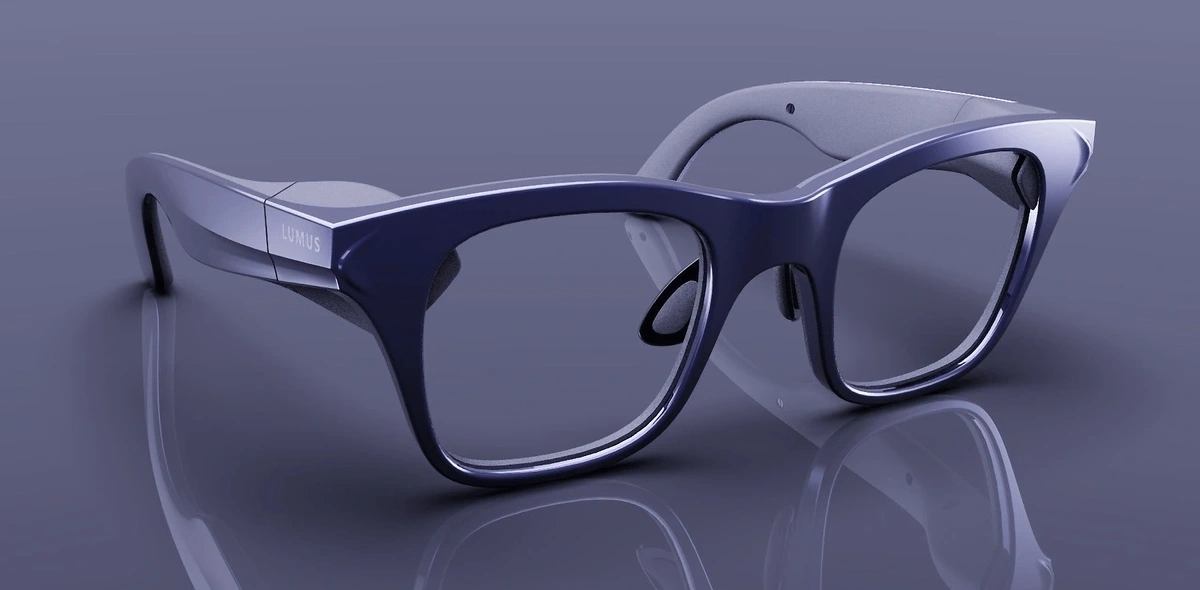 Lumus' technology features patented optical engines.
Company executives have said that there will be a major release of AR glasses at the end of 2024 or the beginning of 2025.
The 2023 CES supports that prediction.
In addition to Lumus, there were several other companies showing AR glasses at the event.
It's been rumored that Apple will debut AR glasses in the near future but, due to development delays, that might not happen until 2026.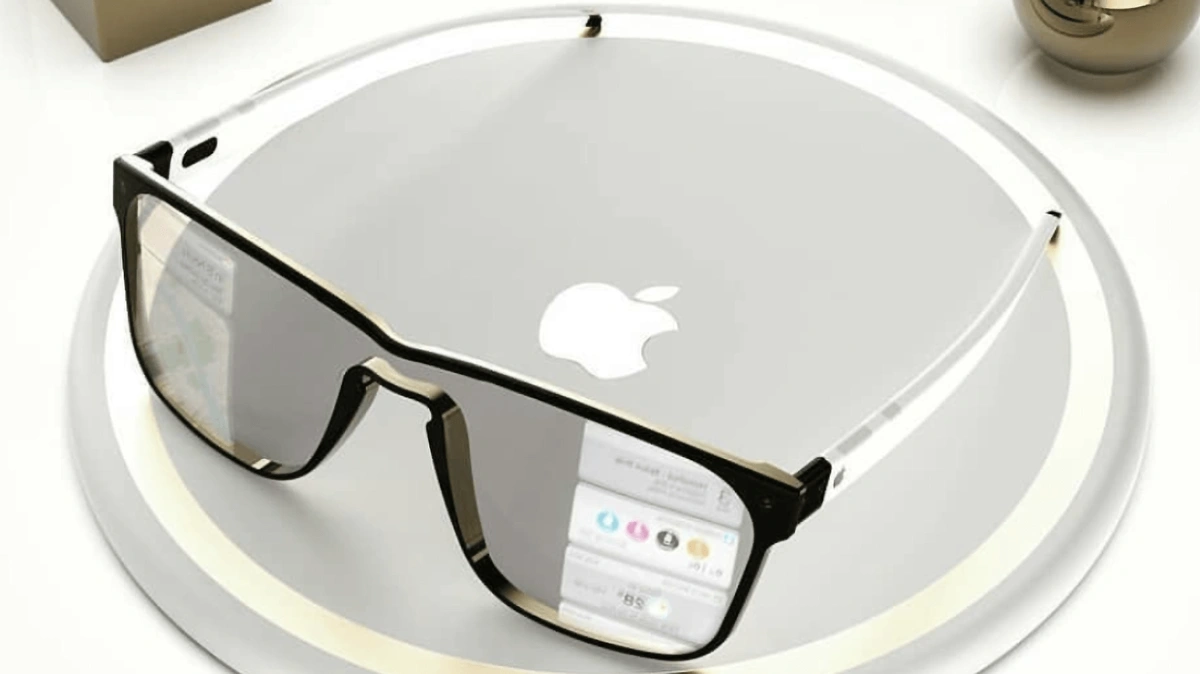 The release of Apple glasses is reportedly on hold at the moment.
The product we'll most likely see from Apple in 2023 is an AR/VR headset.

Search volume for "Apple VR headset" shows a 500% increase in recent years.
Predictions show the AR/VR consumer market will swell to more than $52 billion by 2027.
As of late 2022, estimates showed that 74 million people worldwide used VR hardware and 10 million used AR hardware.
According to the National Research Group, nearly 50% of the population has already had one VR experience, and 88% of people who own a VR headset use it multiple times per month.
4. Rising Consumer Demand for Health Tech
Digitally-mediated healthcare is becoming the norm in the United States, and consumer tech devices are a big part of this trend.
Recent research shows half of American consumers wear a health tracking device or use an app to monitor their health.
A study conducted by the American Medical Association (AMA) showed that the use of remote patient monitoring (RPM) doubled between 2019 and 2022—30% of healthcare practices now use it to track patients' metrics at home.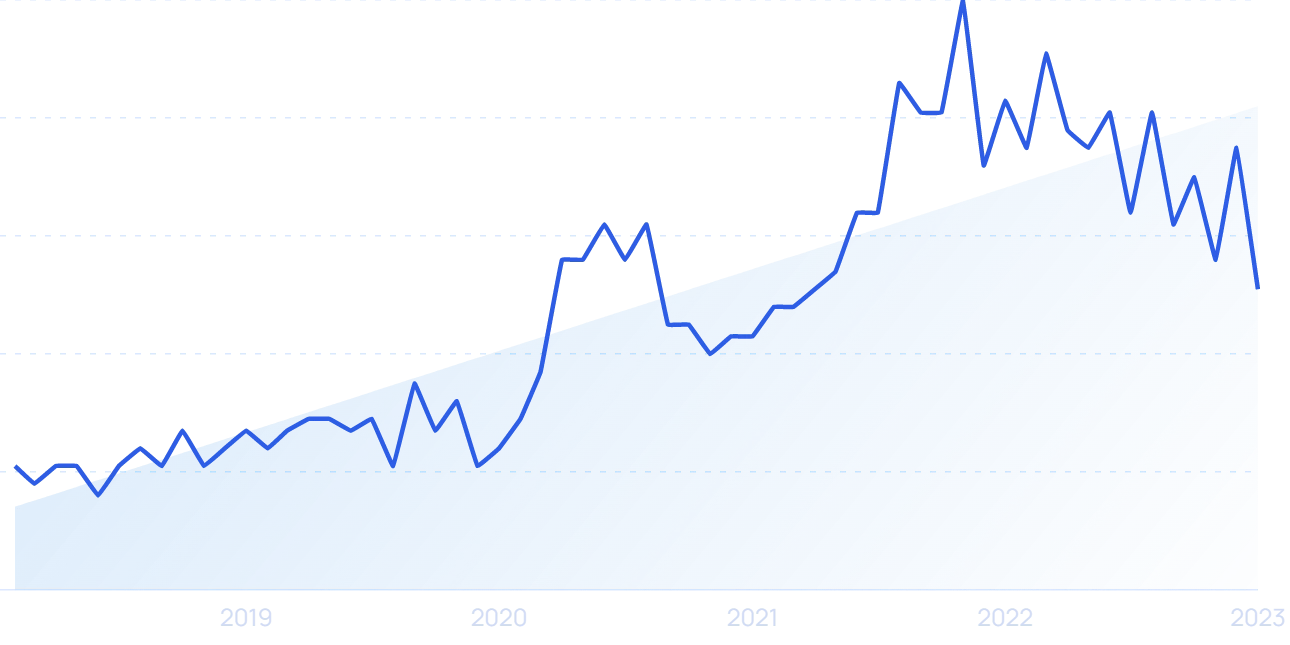 Search volume for "remote patient monitoring" is up nearly 140% in the past five years.
As for dedicated health monitoring devices, S&P reports that nearly 70% of people who own such devices use them to monitor blood pressure at home. Roughly one-third use the device to monitor blood oxygen levels and 14% use a device to track sleep.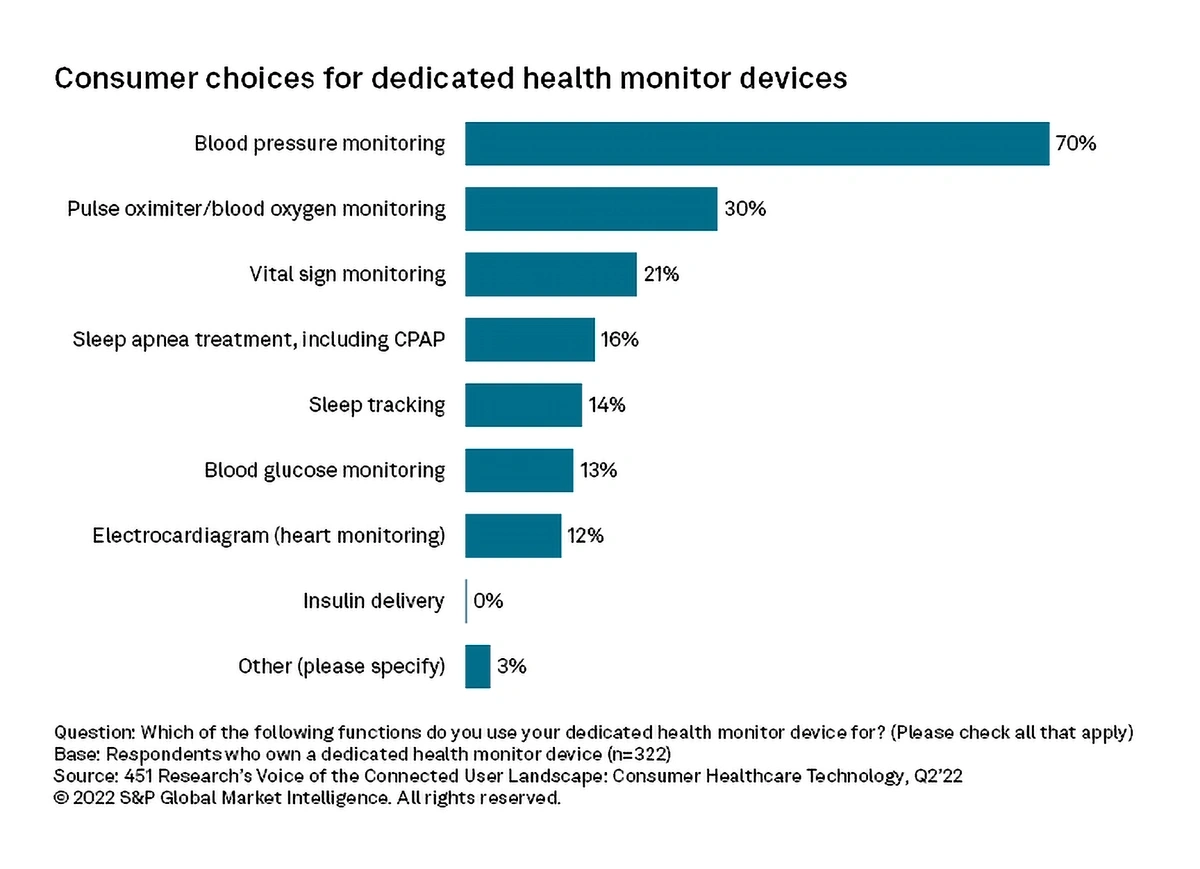 The survey showed monitoring blood pressure, blood oxygen, and vital signs are the most popular ways in which people are using dedicated health tech devices.
The S&P survey also reported that this increase in health monitoring is being driven by consumers themselves, not healthcare professionals.
In fact, more than 80% of respondents bought their own tech devices; only 18% acquired their devices via a medical provider.
Predictions show the digital health market is expected to grow to $657 billion by 2025.
In 2021 alone, top tech companies (Alphabet, Amazon, Apple, Meta, and Microsoft) invested nearly $4 billion in health tech.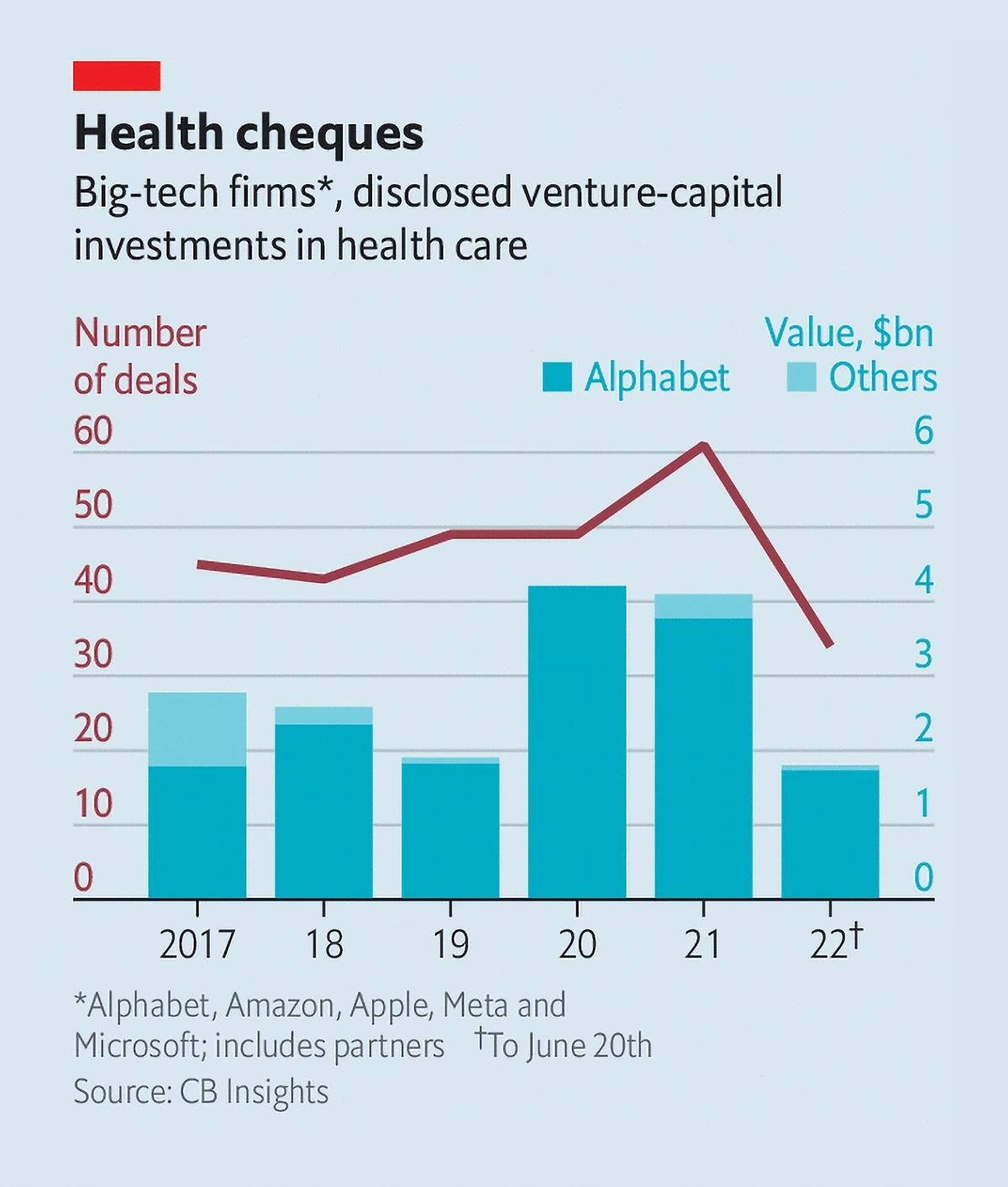 Alphabet invested $1.7 billion in health tech through the first half of 2022.
Overall funding in consumer health tech was down in 2022 after hitting an all-time high in 2021 at nearly $60 billion.
However, there were 21 unicorn births in 2022, the second-highest number since 2017.
One of the most popular types of consumer tech products is wearables.
Deloitte predicts 280 million smartwatches and fitness trackers and 160 million wearable medical sensors and devices will be shipped in 2024.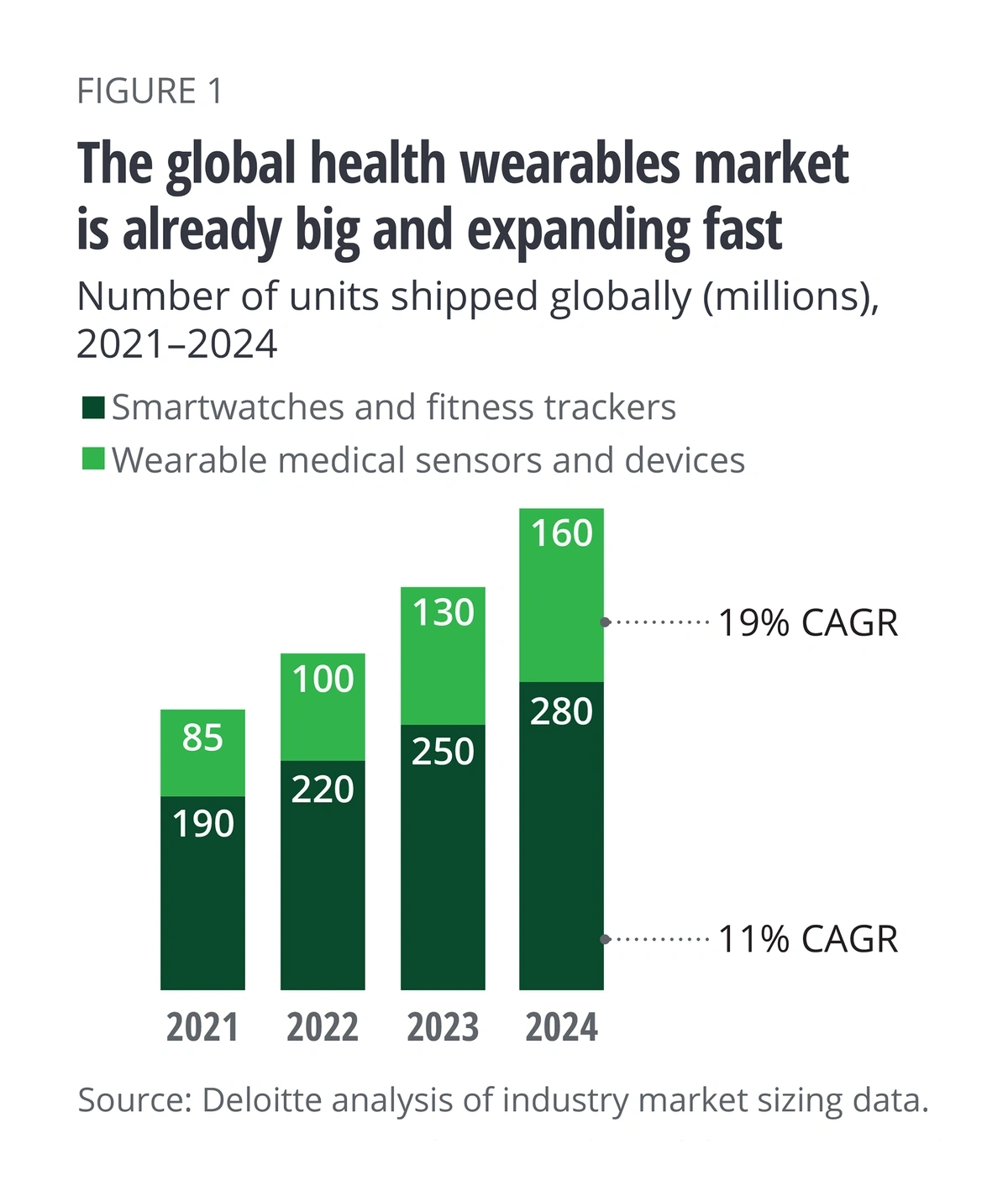 Deloitte research predicts 440 million health tech wearables to ship in 2024.
Insider Intelligence expects the wearables market to post 25.5% year-over-year growth in 2023.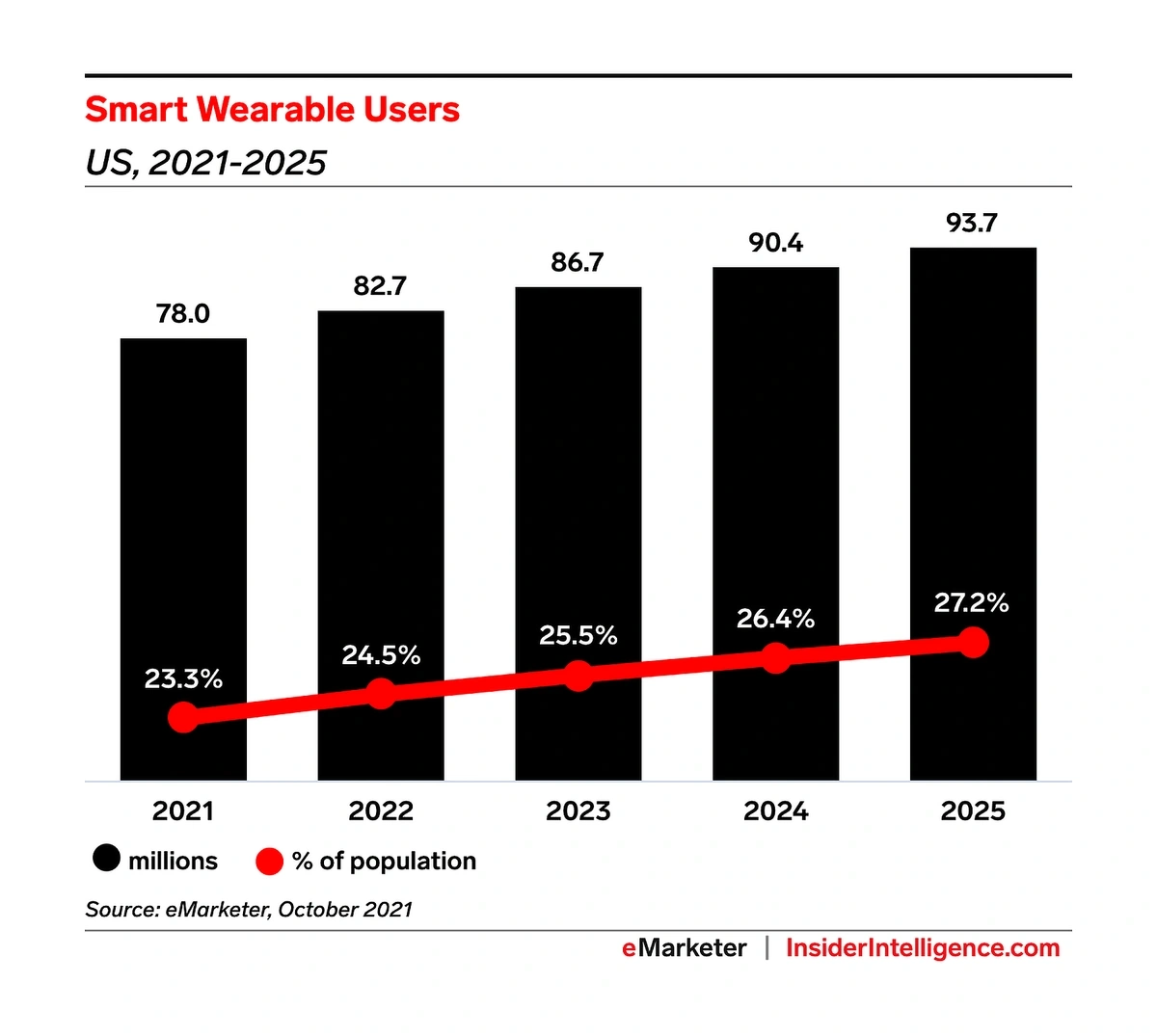 The adoption of wearables continues to grow among U.S. consumers.
The Oura Ring is an incredibly popular wearable.
Oura hit the one-million-rings-sold mark in March 2022 and jumped to a $2.55 billion valuation just a month later.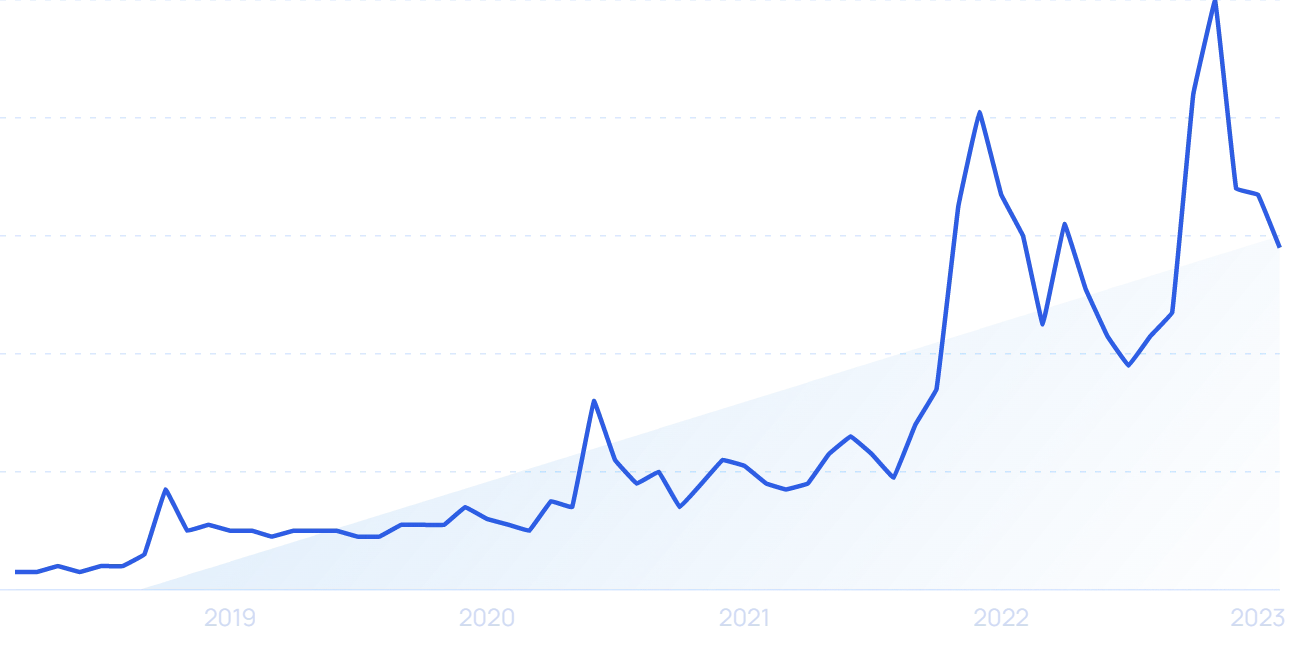 Search volume for "Oura Ring" is up more than 2,000% in recent years.
Oura tracks a plethora of health metrics like body temperature, heart rate, sleep quality, blood oxygen, and more.
The company recently collaborated with Gucci to create a special-release ring designed for luxury consumers.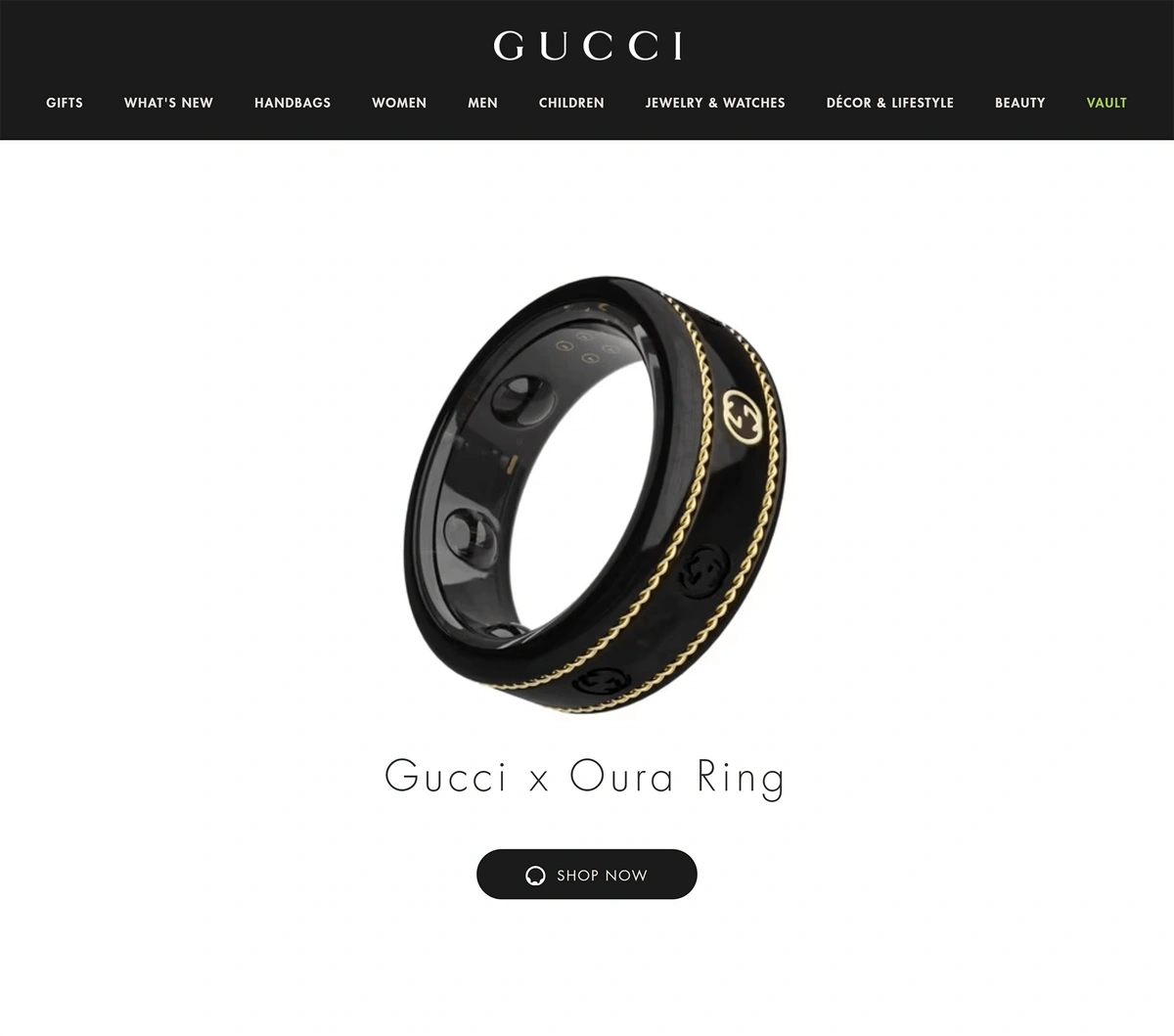 The Gucci x Oura Ring features gold braiding and the Gucci label.
5. Tech Manufacturers Focus On Sustainability
At the 2023 CES, the Department of Energy hosted a booth for the very first time. That provides just a glimpse into how important sustainability and environmentally-friendly initiatives are becoming in consumer technology.
"E-waste" has become a critical issue for the industry. This refers to tech devices that are non-functional or discarded.
More than 50 million metric tons of e-waste is created annually, making it the fastest growing waste stream in the world. Only 17.4% of e-waste is recycled.
That amount is expected to jump to 74.7 million metric tons by 2030.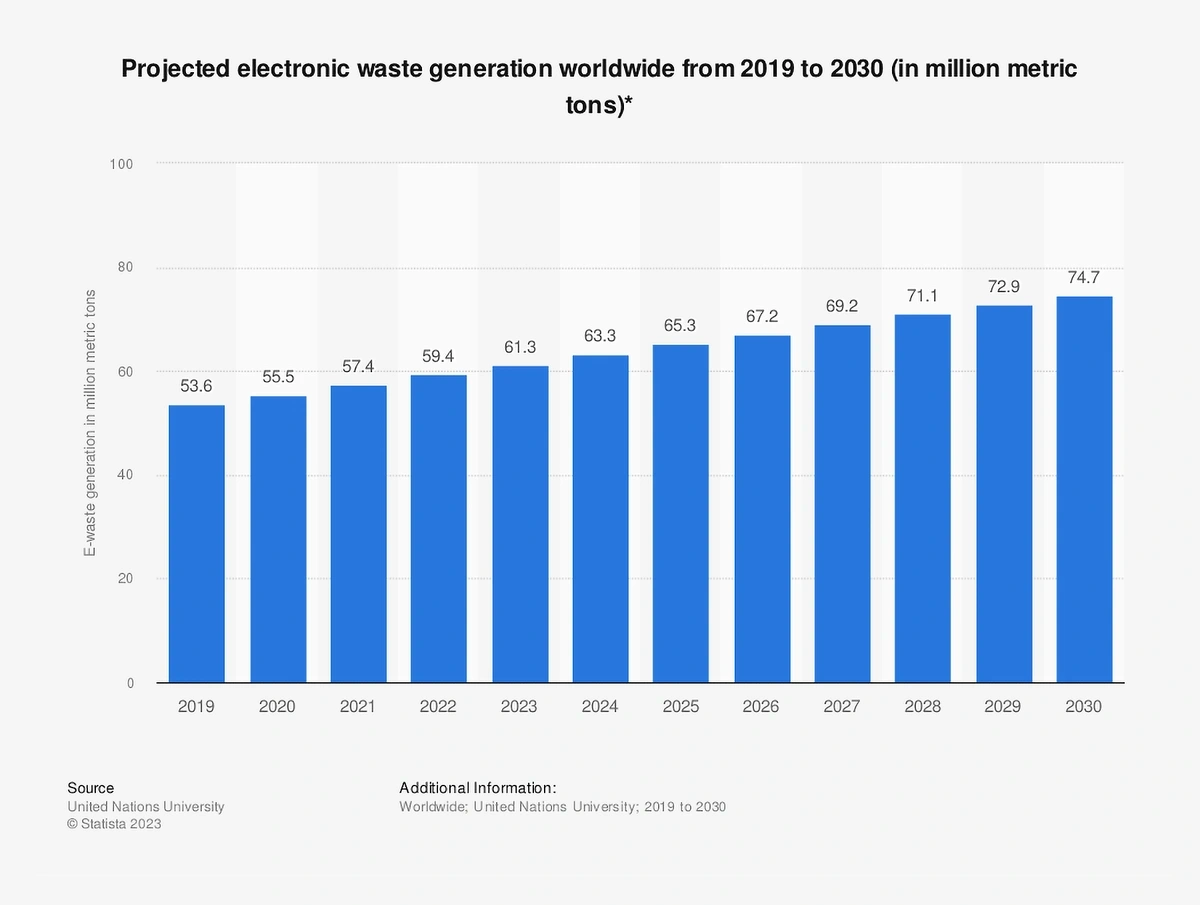 The amount of e-waste created annually is expected to grow 30% in the coming years.
Many organizations are working on solutions.
Wired reports that more sustainability-focused work is going on in the consumer tech industry than ever before.
Using alternative materials, upcycling old devices, labeling devices with eco data, and investing in clean energy are a few of the ideas gaining traction right now.
According to a 2022 survey, consumers want to see tech companies reduce packaging waste, manufacturing waste, and electronic waste, along with reducing water and energy consumption.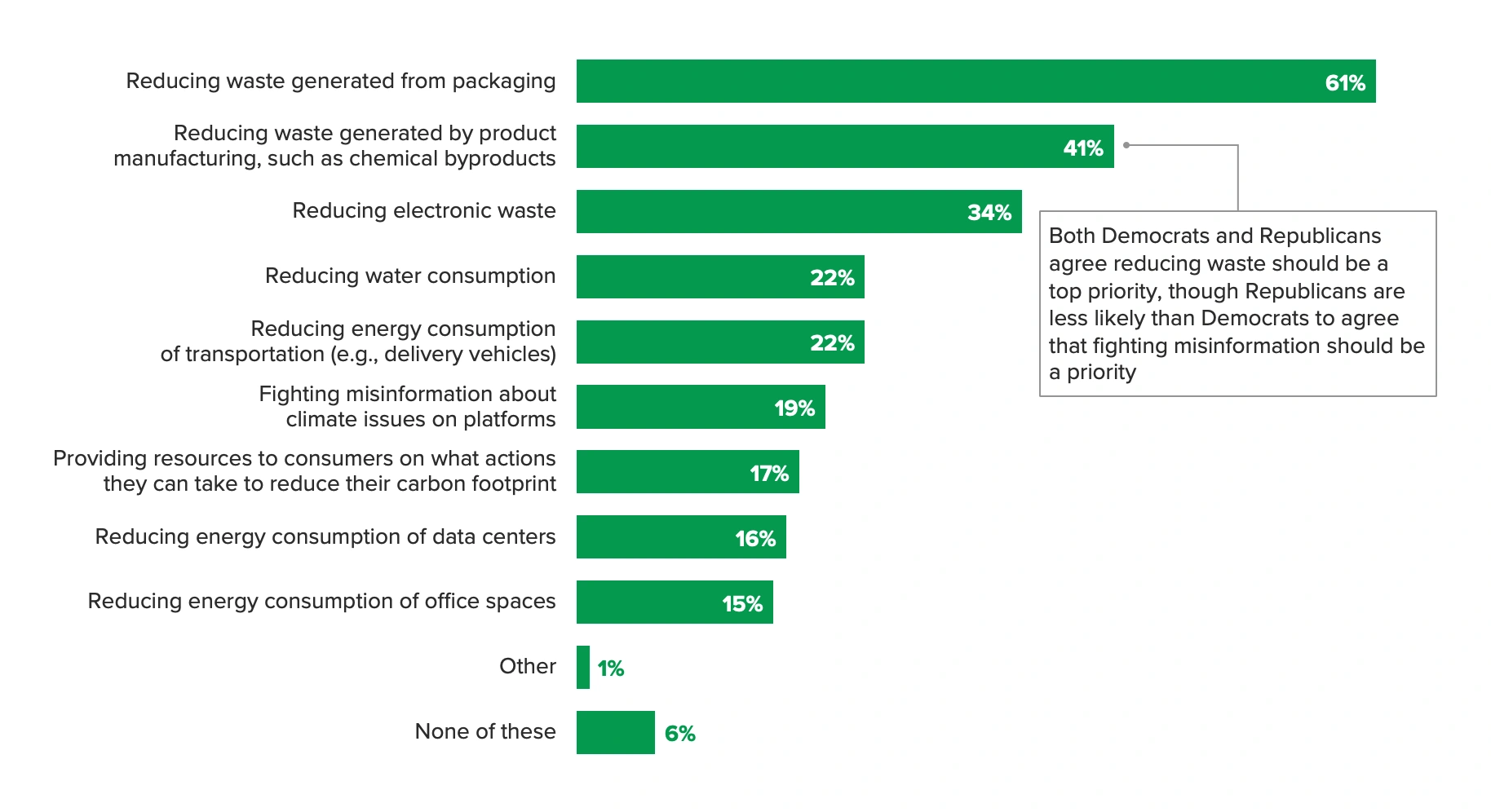 A survey from Morning Consult showed more than 60% of consumers believe tech companies should reduce packaging waste.
Fairphone is a consumer tech company based in Amsterdam that's devoted to creating electronics in an ethical way. Their mission applies to the people who manufacture their products as well as to the environment.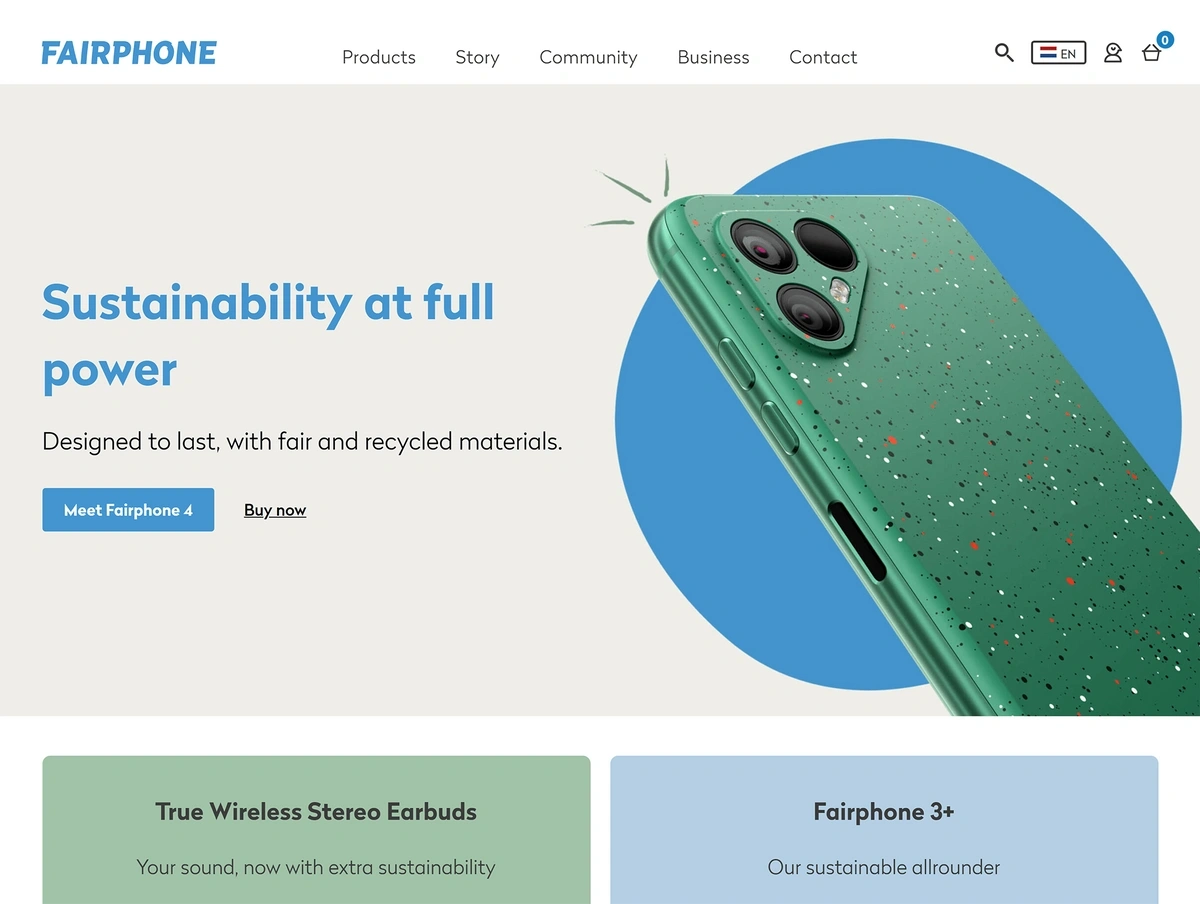 Fairphone sells one version of their smartphone and makes modular upgrades throughout the life of the phone.
Their smartphone is modular, meaning that it's easy to swap out parts and the phone remains usable for as long as possible. The company says that's 5+ years.
For example, the company released a new camera module instead of releasing an entirely new phone.
The company recently reported a $53 million funding investment to go along with the $40.7 million they'd already raised.
Some well-known consumer tech companies are also aiming for sustainability.
Samsung's Galaxy S23 is UL ECOLOGO certified and includes 12 components made from recycled materials like aluminum, glass, and plastic.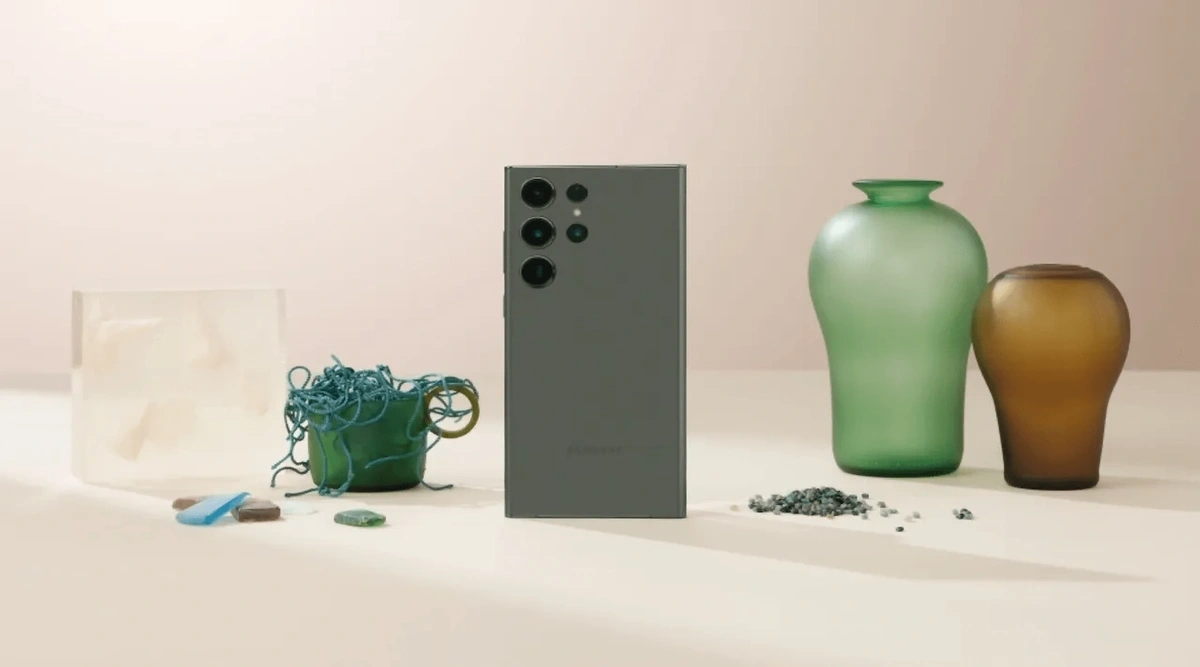 Samsung's latest smartphone is its most eco-friendly phone ever.
The phones also come with four generations of OS updates compared to the three years of updates offered with typical Android phones.
The longevity of tech devices is something that's now being moderated by governments.
Proponents call it "Right to Repair" and aim to convince governments to craft mandates forcing tech manufacturers to provide consumers with access to the parts and information needed to fix devices.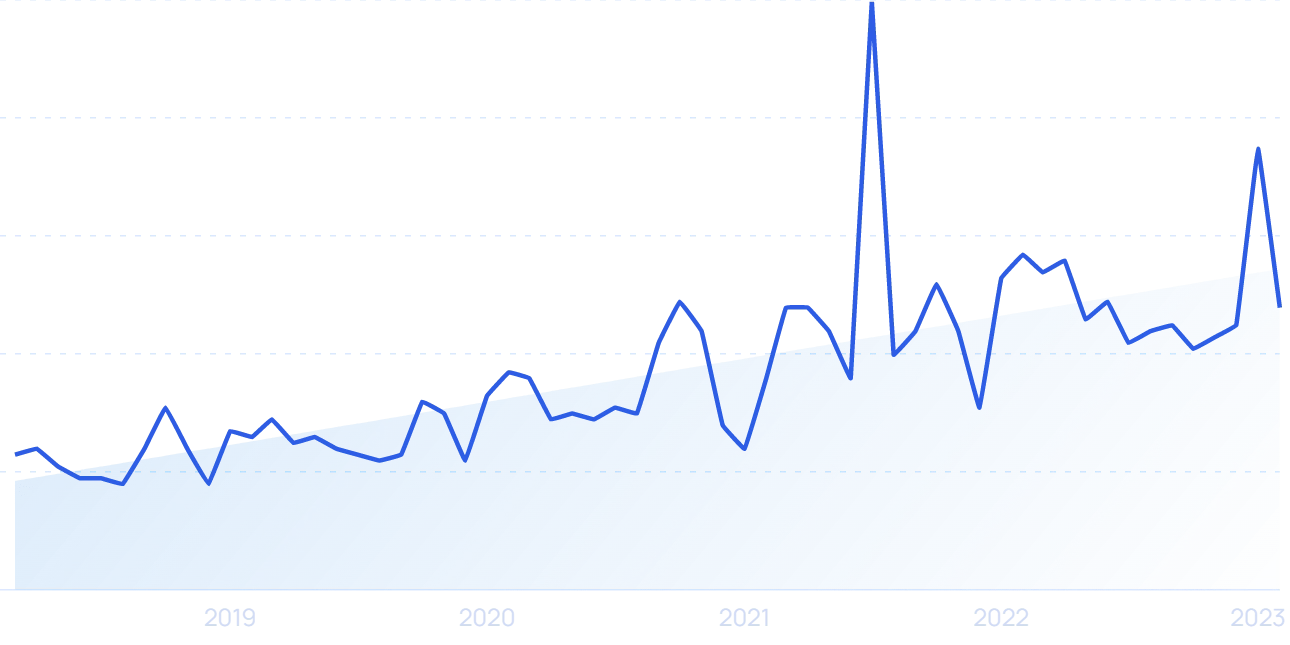 Search volume for "right to repair" is up nearly 300% since 2019.
A Right to Repair law was passed in New York in late 2022, but it only applies to products made after July 1, 2023.
Google and Samsung have voluntarily partnered with iFixit to offer consumers the opportunity to repair their own smartphones.
Conclusion
That wraps up our list of consumer technology trends impacting the industry right now.
The latest research and development has brought about new capabilities in AR glasses, robots, and other tech solutions. Demand is rising for devices that save people time, provide convenience, and enhance entertainment.
Older generations in particular are adopting tech solutions aimed at improving their quality of life. As new devices are released, many families hope they'll be helpful in supporting their loved ones aging at home.
Still, many are left questioning the ultimate environmental cost of all of these devices. The industry is watching for sustainability initiatives in the coming years.