25 Richest Women In The World
There's no question that the richest women in the world are more than just breadwinners - they're influential philanthropists and legacy-builders for generations to come. From heiresses who have inherited generational wealth from their families to self-made female business owners building business empires, the 25 wealthiest women have a combined net worth of over $600 billion.
Of the 2,688 billionaires listed on Forbes' famous "World's Billionaires List", 327 are women. That's a massive increase from 2002 when the magazine only recognized 36 women billionaires in the world.
With that, here are the richest women in the world right now:
25. Pauline MacMillan Keinath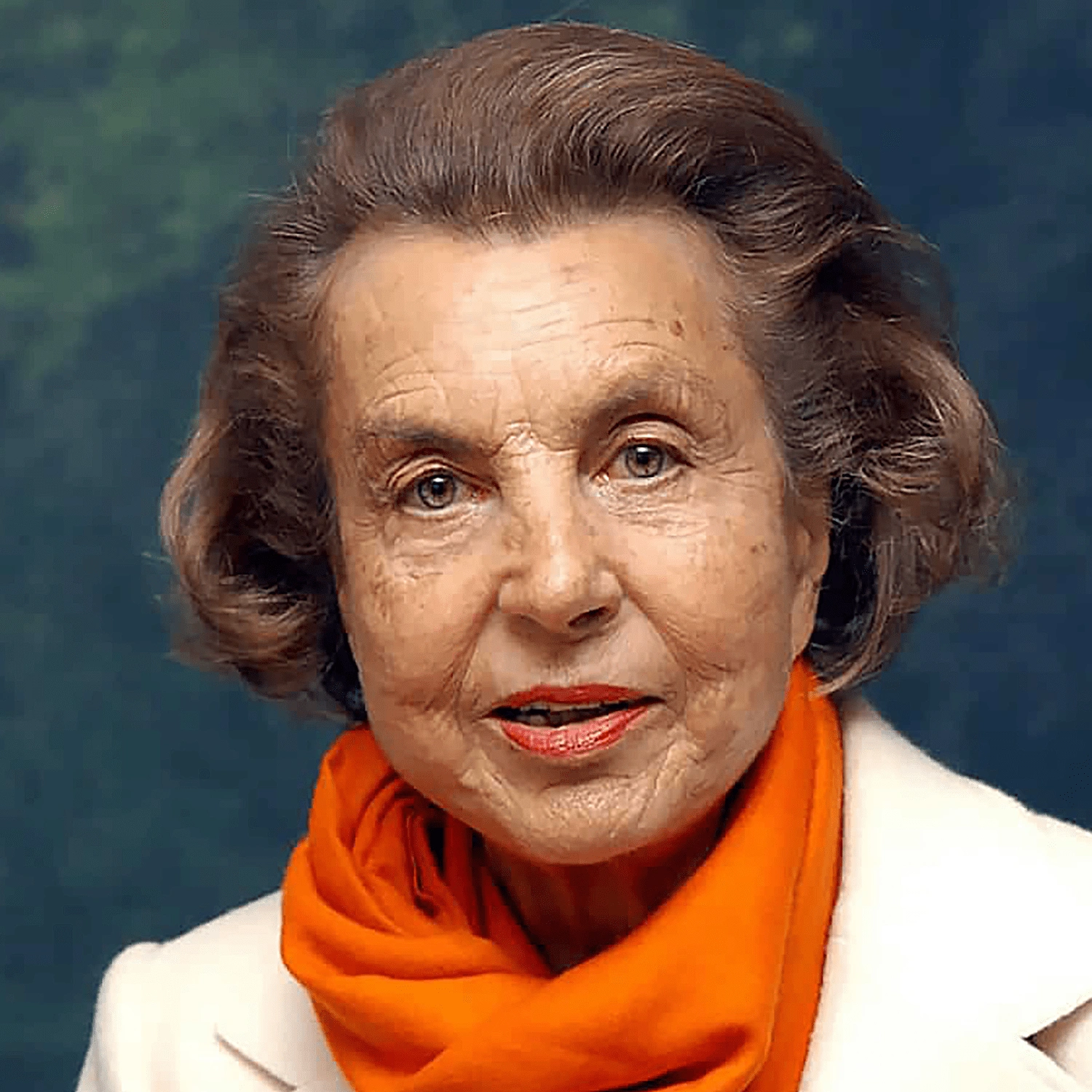 Estimated Net Worth: $8.8 Billion
Country of Origin: U.S.A.
Birth Year: 1934
Industry: Food & beverage
Background:
Pauline MacMillan Keinath is the great-granddaughter of William Wallace Cargill, who founded the Cargill company in 1865. If you haven't heard of Cargill, chances are you've used their products. The agribusiness is one of the three largest privately held companies in the United States. In fact, Cargill is responsible for a large percentage of the world's sugar, chocolate, cotton, refined oils, farm food services, and more.
Pauline inherited her fortune from her father, Cargill MacMillan, Sr., who previously served as Cargill's President (he passed away in 1968.) Since becoming a billionaire heiress, Pauline has managed to keep a low profile. Most of her charitable contributions are to political campaigns and organizations that share her interests. Despite her vast wealth, she remains grounded, living a relatively simple lifestyle. Pauline MacMillan Keinath is proof that it is possible to amass a fortune without sacrificing one's values or privacy.
24. Ann Walton Kroenke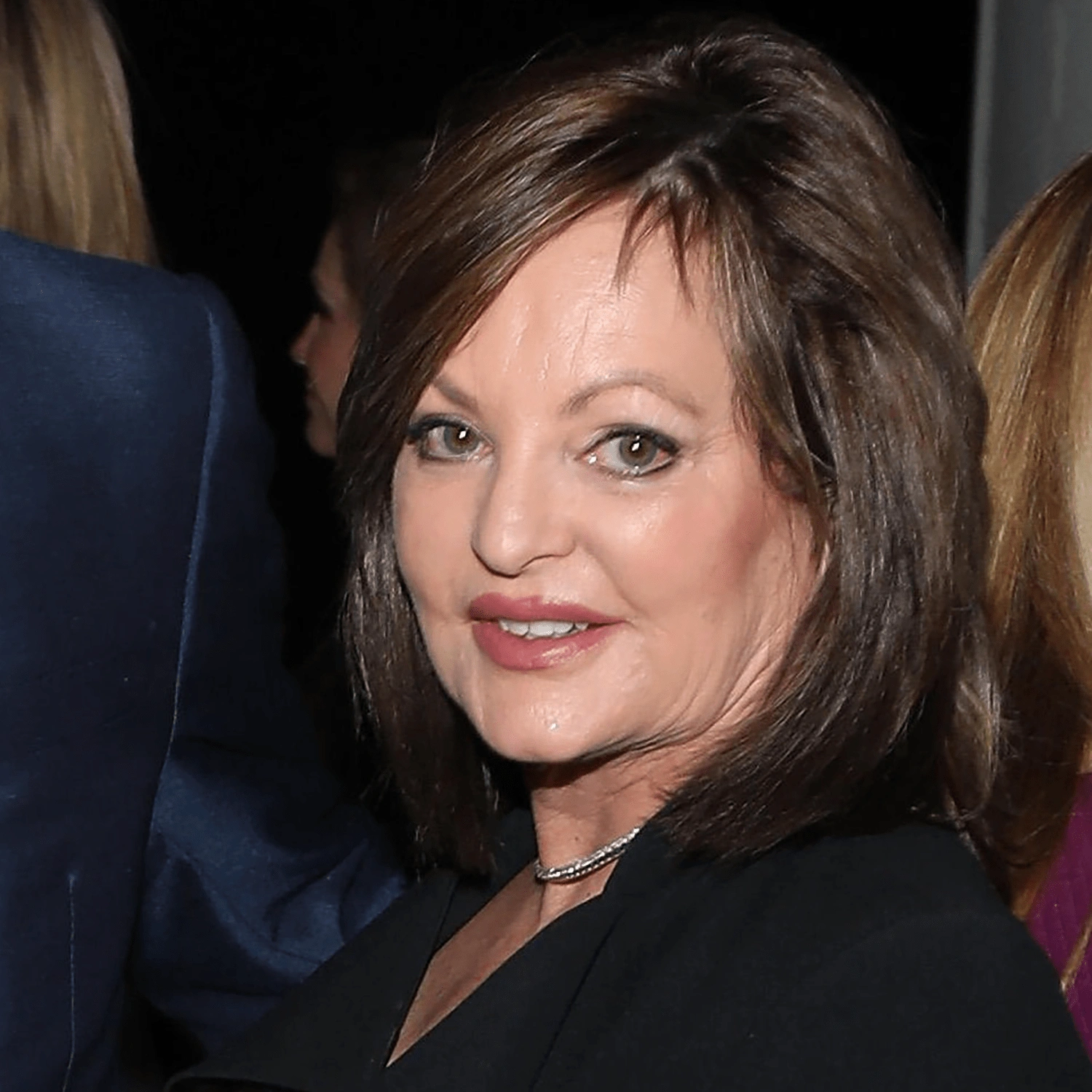 Estimated Net Worth: $9.2 Billion
Country of Origin: U.S.A.
Birth Year: 1948
Industry: Retail, sports & entertainment, real estate
Background:
Ann Walton Kroenke may be one of the wealthiest women in the world, but this registered nurse-turned billionaire is more than just an heiress. Ann is the daughter of Bud Walton, who co-founded Walmart with his brother Sam. Since she inherited her father's stake in Walmart after his death in 1995, Ann has continued to build on her inherited fortune with wise investments in real estate and sports & entertainment.
Most notably, Ann and her husband Stan Kroenke are among the top five largest private landowners in the U.S. Also, each partner owns their share of several professional sports teams, including the Denver Nuggets and the Colorado Avalanche. When she's not busy running her many companies, Ann and Stan live quite a lavish lifestyle. They own a $150 million superyacht called the Aquila and many homes around the U.S., including a 12,000-square-foot mansion in Colorado and a 10,000-acre ranch in Montana.
Ann's legacy will mean more than the companies she owns or the money she inherited, though. She has a reputation for being one of the most generous philanthropists in the world and has donated millions of dollars to hospitals, museums, and schools. Ann Walton Kroenke is truly a woman of means who has made a massive impact on the world.
23. Zheng Shuliang
[No Image Available Online]
Estimated Net Worth: $9.4 Billion
Country of Origin: China
Birth Year: ~1946
Industry: Metal manufacturing
Background:
Zheng Shuliang is a Chinese businesswoman and philanthropist. Zheng is the Vice Chairman of the largest global producer of aluminum products, China Hongqiao Group. When her husband - who passed away in 2019 - started China Hongqiao Group in 1994, the company initially produced jeans and yarn-dyed denim products. However, the company was later reorganized in 2006 as an aluminum producer when it acquired Aluminum & Power.
When Zheng's husband passed away, Zheng inherited all 70% of her husband's shares that he previously held as the co-founder. She lives a low profile life focusing on her advisory roles at China Hongqiao Group. Since her husband's sudden death, she has chosen to keep her other business investments and philanthropy private, and it is not made public.
22. Wang Laichun
Estimated Net Worth: $9.5 Billion
Country of Origin: China
Birth Year: 1967
Industry: Electronics manufacturing
Background:
Wang Laichun is one of the wealthiest self-made billionaires in the world. This prominent Chinese businesswoman is the Chairwoman of Luxshare Precision Industry, a major electronics manufacturing company. Wang Laichun began her career working as a child in Foxconn, a Taiwanese-owned factory that made parts for electronics products. After working on the assembly line and in various line-management positions, she left the factory to study at Tsinghua University, where she earned her EMBA.
Then in 2004, Wang Laichun and her brother co-founded Luxshare Precision Industry, a manufacturer of electronics components. Together, the sister-brother powerhouse duo have built an electronics empire. This is mainly due to Wang Laichun's commitment to modern mechanical advancement. Her early focus on R&D and quality control in the supply chain helped her company earn a reputation for making high-quality connectors and cables that can withstand the strictest production requirements for powerhouse electronics brands. Today, Luxshare is the largest supplier of electronic charging accessories to Apple, Inc.
21. Kirsten Rausing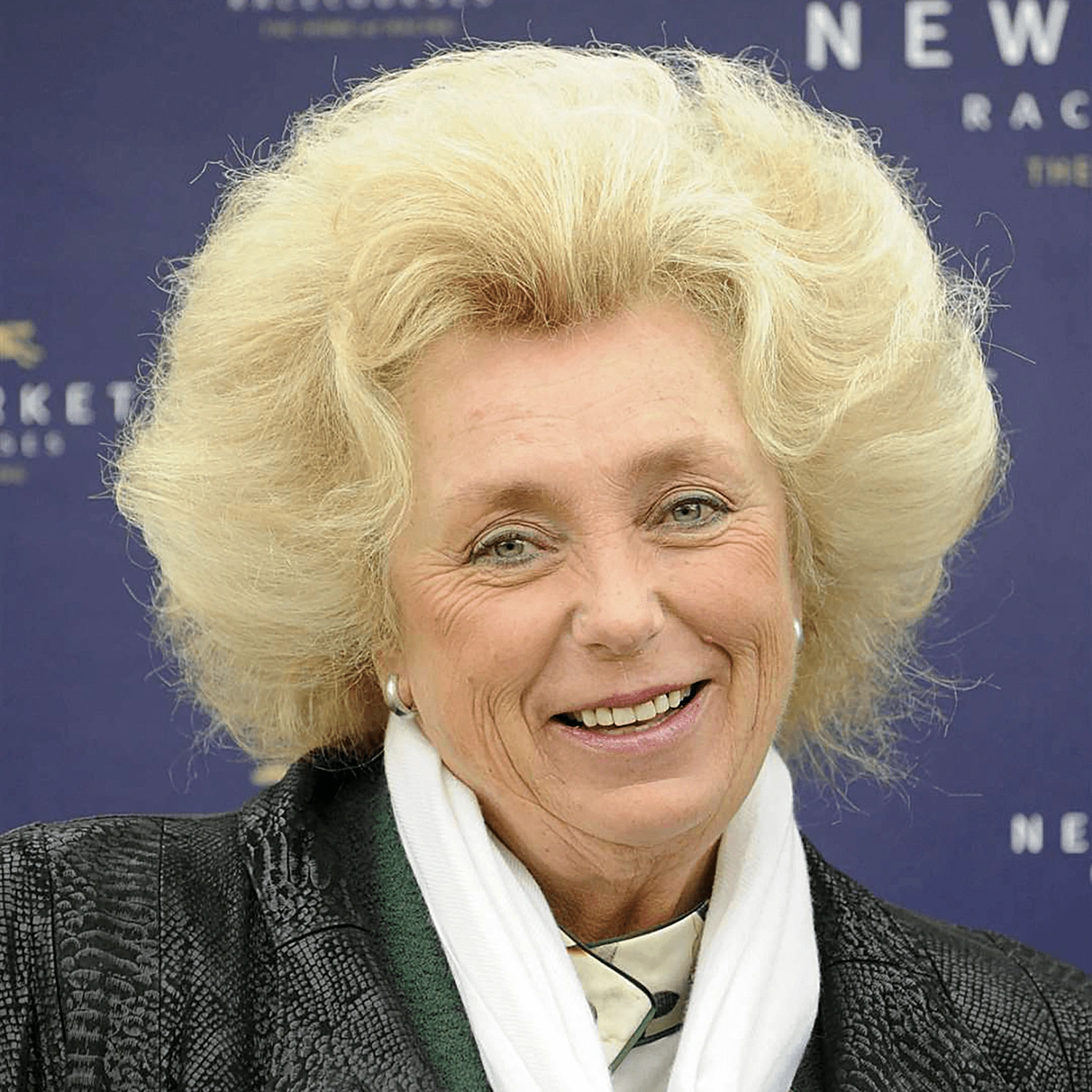 Estimated Net Worth: $9.8 Billion
Country of Origin: Sweden
Birth Year: 1952
Industry: Packaging
Background:
Kirsten Rausing is one of the wealthiest people in the world, having inherited 1/3 of the Swiss food packaging giant TetraLaval from her late father, Hans Rausing. Kirsten has served as co-chair of TetraLaval, but she primarily spends her time on her horse-breeding farm, Lanwades Stud. Kirsten and her team of horse breeders have produced domestic and international champions - including ten horses in the last year.
Despite being one the wealthiest women in the world, Kirsten Rausing maintains a low profile in Britain, which she now calls home. Kirsten focuses primarily on her horse breeding investments and overseeing her charitable giving NGO called Alborada Trust. With over $29 million distributed in-kind giving since its inception in 2001, Alborada Trust provides funding for horse-related causes and medical research around the world.
20. Diane Hendricks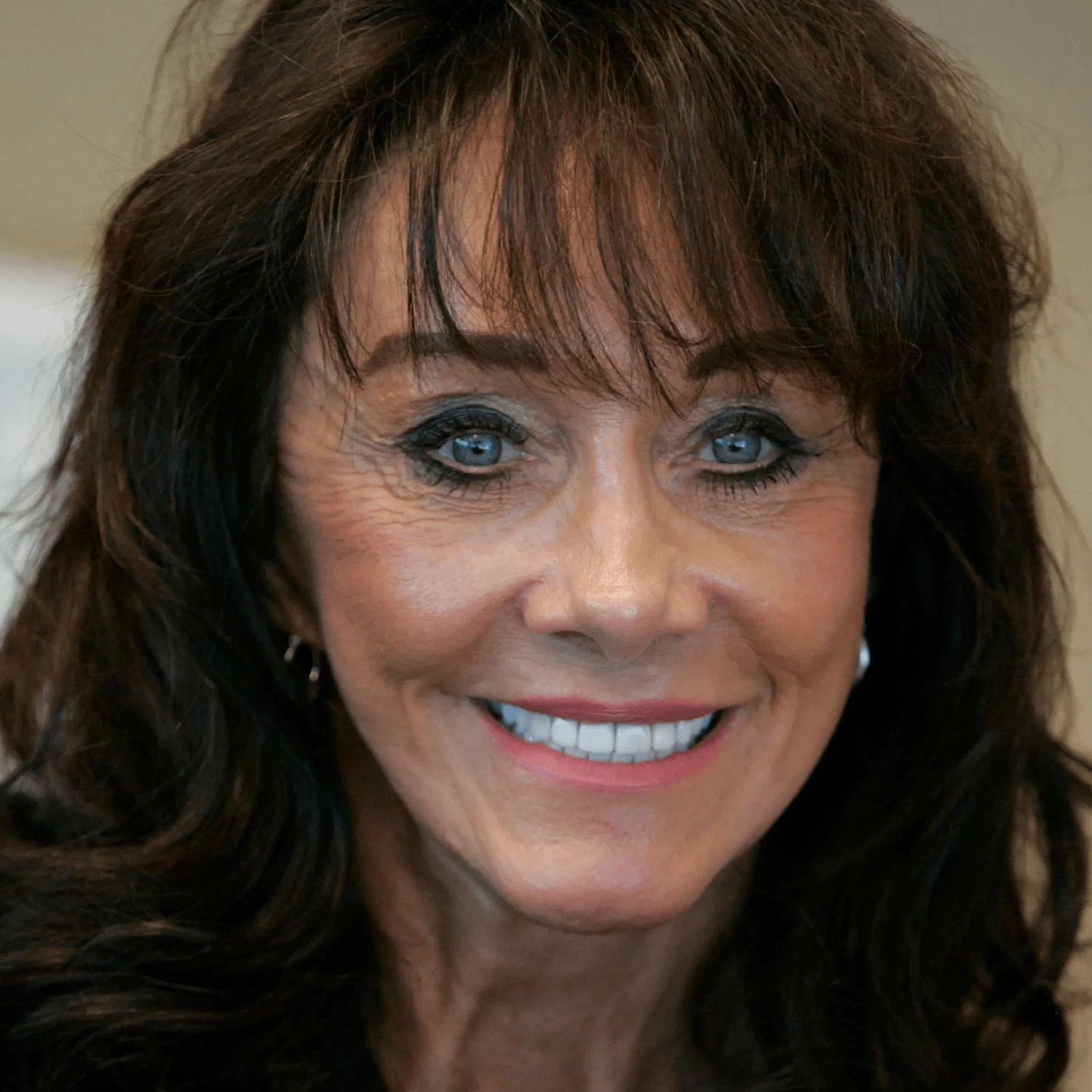 Estimated Net Worth: $10.7 Billion
Country of Origin: U.S.A.
Birth Year: ~1947
Industry: Construction supply
Background:
Businesswoman and philanthropist Diane Hendricks has come a long way from growing up on a dairy farm in rural Wisconsin. Diane began her career selling custom homes four decades ago, where she met her husband Ken, who was a roofer at the time. Together, they renovated and flipped nearly 100 homes before founding ABC Supply in 1982. When Ken died in 2007, Diane took the helm as chairman of the company, leading its growth through acquisitions like L&W Supply, which tripled the company's value in less than five years. Today, ABC Supply is a dominant wholesale distributor of roofing and other construction material in the United States.
In addition to her accomplishments in the construction industry, Diane is also a major supporter of several political causes and charitable organizations - including the Boys & Girls Clubs of America. She also founded the Beloit International Film Festival and even worked as the executive producer of three films.
19. Kwong Siu-hing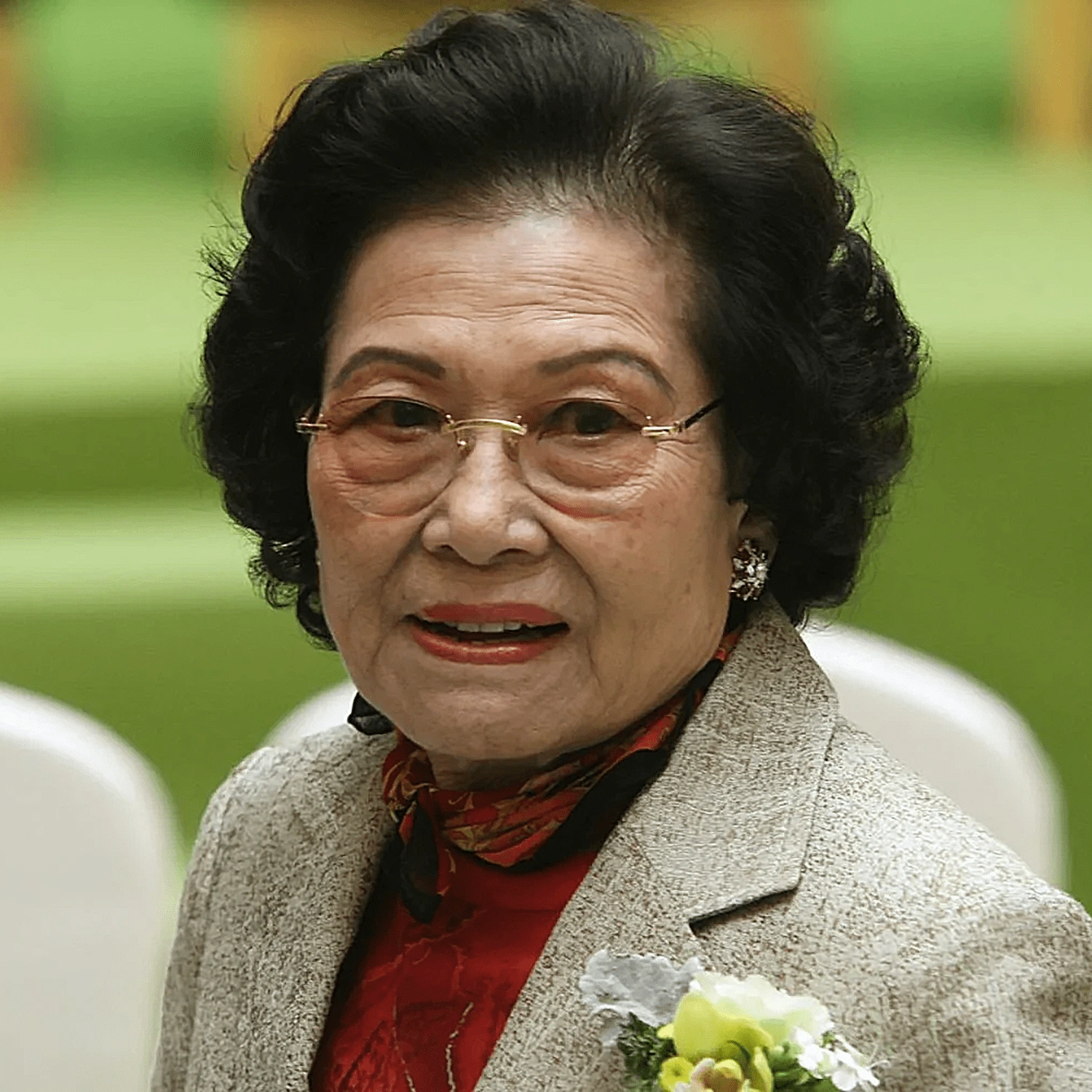 Estimated Net Worth: $12.6 Billion
Country of Origin: Hong Kong
Birth Year: 1929
Industry: Real estate
Background:
Kwong Siu-hing co-founded Sun Hung Kai Properties with her late husband in 1972. Today, Sun Hung Kai Properties is one of the largest property development companies in Hong Kong. When her husband died in 1990, he left the controlling interest in his company to his wife and the responsibilities of day-to-day management to his three sons. The matriarch of one of the wealthiest families in Asia has experienced significant heartbreak, though.
After they took over, Kwong's sons were frequently at odds with one another on how to run the operations. A few years later, in 1997, Kwong's son Walter - then CEO - was kidnapped and eventually released for a $600 Million HK ransom (~$77 Million USD). Walter returned to work for nearly ten years before being forced out by his mother over mental health concerns. Kwong assumed a three-year stint as chairperson in her son's absence. Just one year after Kwok stepped down, though, her other two sons were arrested and jailed on suspicion of bribery. Since then, Kwong Siu-hing has led a quieter life and remains the largest shareholder of Sun Hung Kai.
18. Charlene de Carvalho-Heineken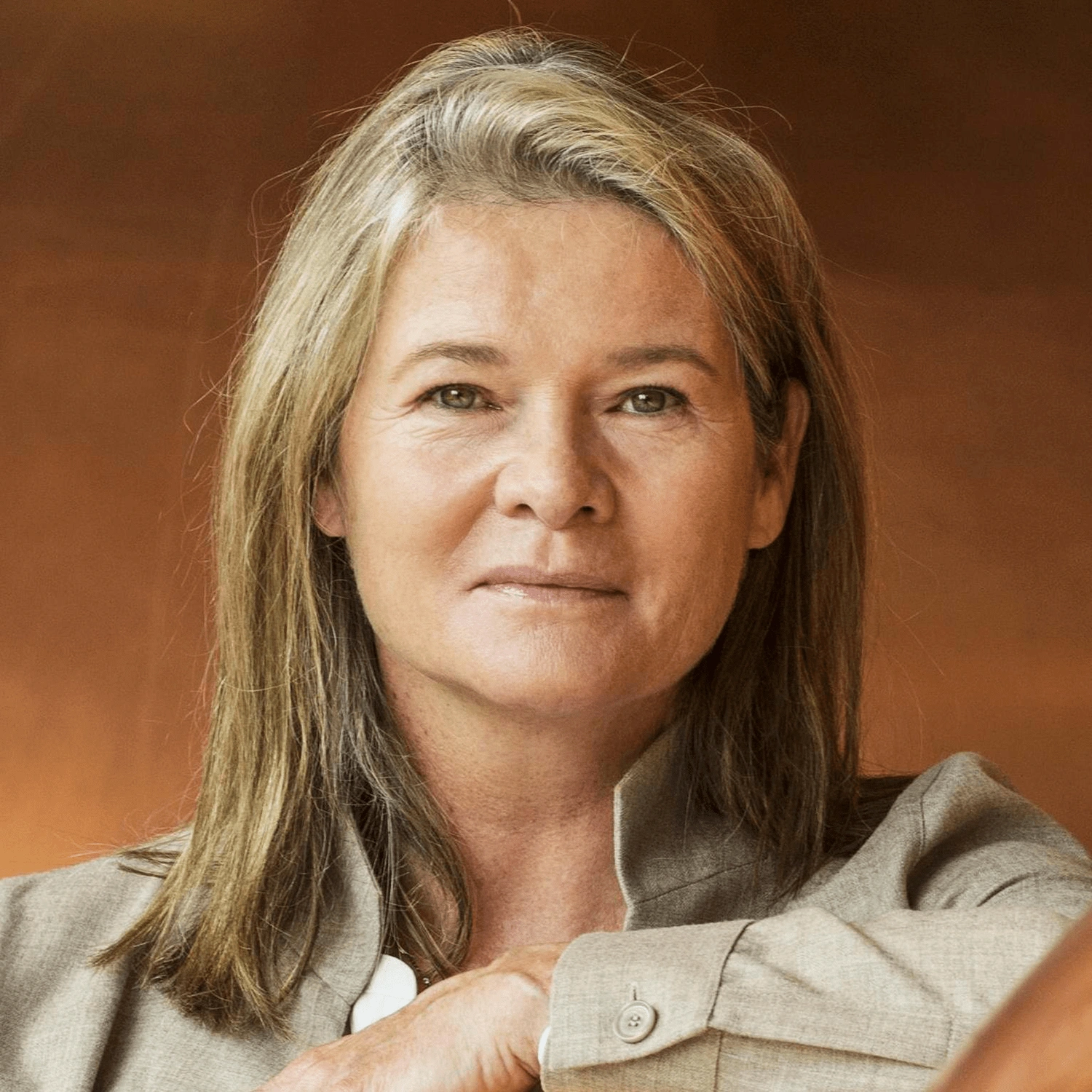 Estimated Net Worth: $15.2 Billion
Country of Origin: Netherlands
Birth Year: 1954
Industry: Food & beverage
Background:
As the sole owner of 25% controlling interest in Heineken, Charlene de Carvalho-Heineken is one of the most powerful businesswomen in the world. The Dutch beverage giant has been in the family for nearly four generations, and as her father Freddy's sole heir, she was destined to continue the legacy. Before Charlene inherited her father's controlling interest in 2002, she was given only one share of Heineken stock and had little to no involvement in the family business.
Instead, Charlene earned her Doctor of Jurisprudence degree and then settled down with her new husband Michael in London, where they raised five children. Charlene isn't much of a fan of the limelight. However, when her father passed away, her husband pressed her to be bold and take no less than ten days to decide how she would react to this life-changing inheritance. Twenty years later, Charlene's decision to embrace her family legacy has been quite profitable for the business. Under its new leadership team, Heineken's net profit soared from €378 Million in 2002 to over €2 Billion in 2021.
17. Wu Yajun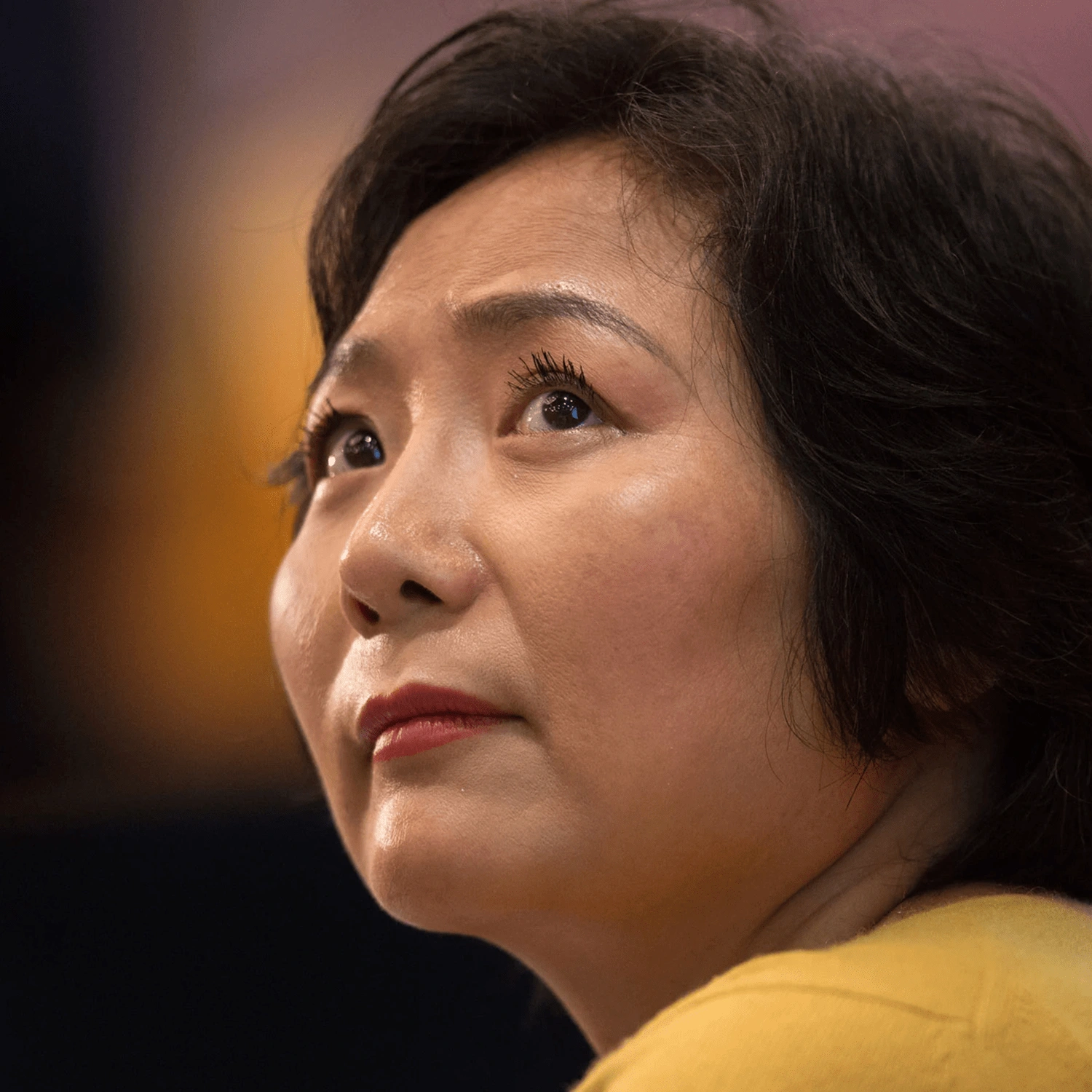 Estimated Net Worth: $15.3 Billion
Country of Origin: China
Birth Year: ~1964
Industry: Real estate
Background:
Wu Yajun is a savvy, self-made businesswoman and billionaire who co-founded Longfor Properties. Today, Longfor Properties is one of the largest real estate development companies, but her early career path certainly didn't follow a straight line. After earning her Bachelor's degree in engineering, Wu briefly worked in a factory, then spent a few years as a newspaper journalist covering local real estate properties. At the newspaper, Wu built a network of real estate professionals and grew fond of the business. Then, in 1993, Wu Yajun and her husband at the time, Cai Kui, set up a small real estate company in Chongqing that later became known as Longfor Properties.
The company multiplied, and by 2009, Longfor Properties was officially listed on the Hong Kong Stock Exchange. Wu Yajun remains chairman of the company, but as one of the wealthiest women in China, her business interests are greatly diversified these days. Wu has several other business interests, including the wealth management firm Wu Capital, which has substantial interests in Uber and Evernote. Additionally, Wu Yajun is a member of the National People's Congress of the People's Republic of China, the highest function of government in the country.
16. Laurene Powell Jobs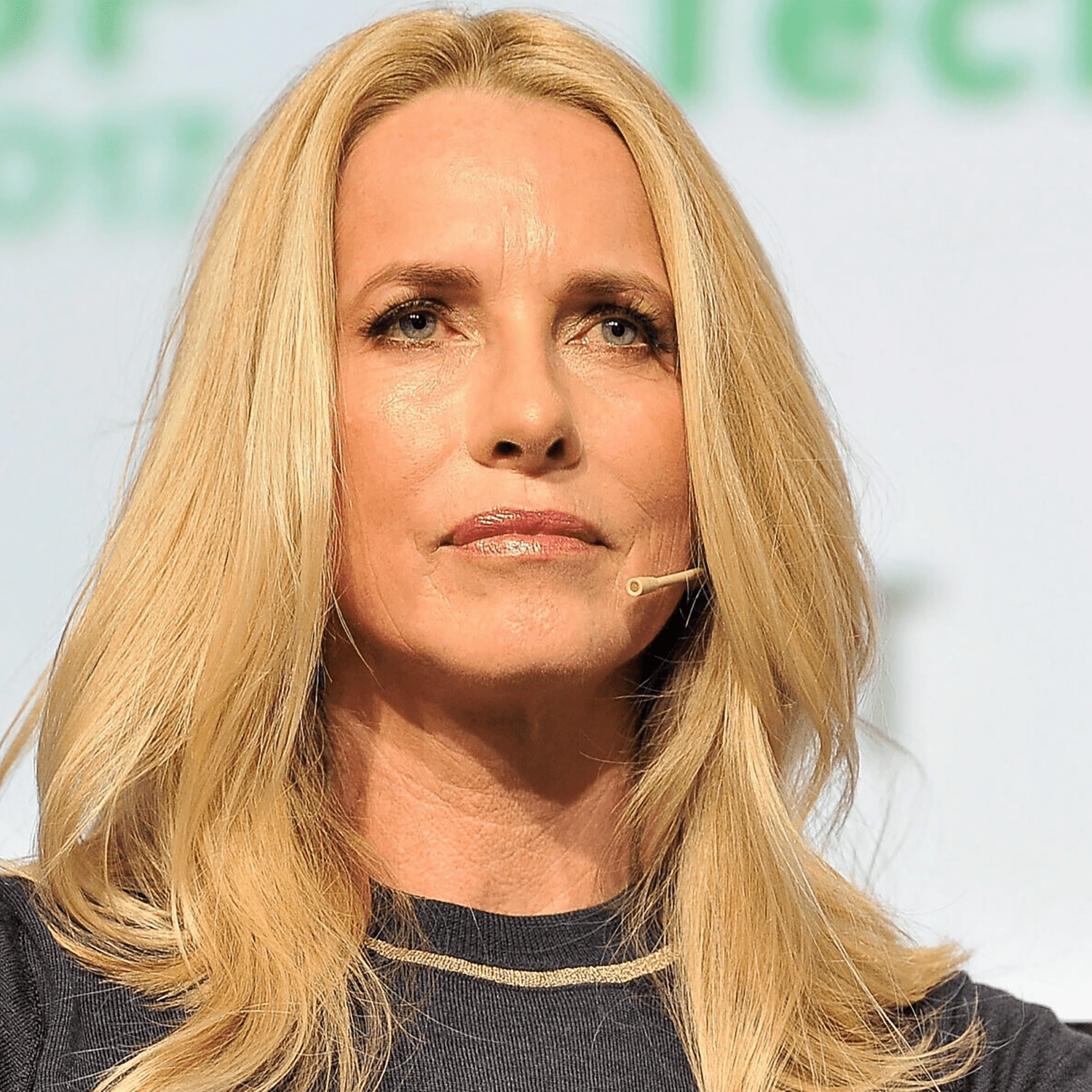 Estimated Net Worth: $16.4 Billion
Country of Origin: U.S.A.
Birth Year: 1963
Industry: Technology
Background:
Laurene Powell Jobs is the widow of Steve Jobs, the late co-founder and CEO of Apple. She is currently the largest individual shareholder of both Apple and Disney, cementing her status as one of the 25 wealthiest women in the world. While she inherited the bulk of her fortune through her husband's investments in Apple and Disney, Laurene is also a self-made businesswoman in her own right.
Laurene graduated with her MBA from Stanford University, where she met her future husband (a guest speaker in her class.) After Steve Jobs died in 2011, Laurene became one of the most prominent philanthropists and investors in the tech industry. Today, she actively supports and invests in education and immigration reform and social entrepreneurship for organizations like XQ and College Track; she also sits on the Council on Foreign Relations. Additionally, Laurene has dozens of business investments through her company Emerson Collective - including The Atlantic and Axios - and via her stake in Monumental Sports & Entertainment.
15. Renata Kellnerova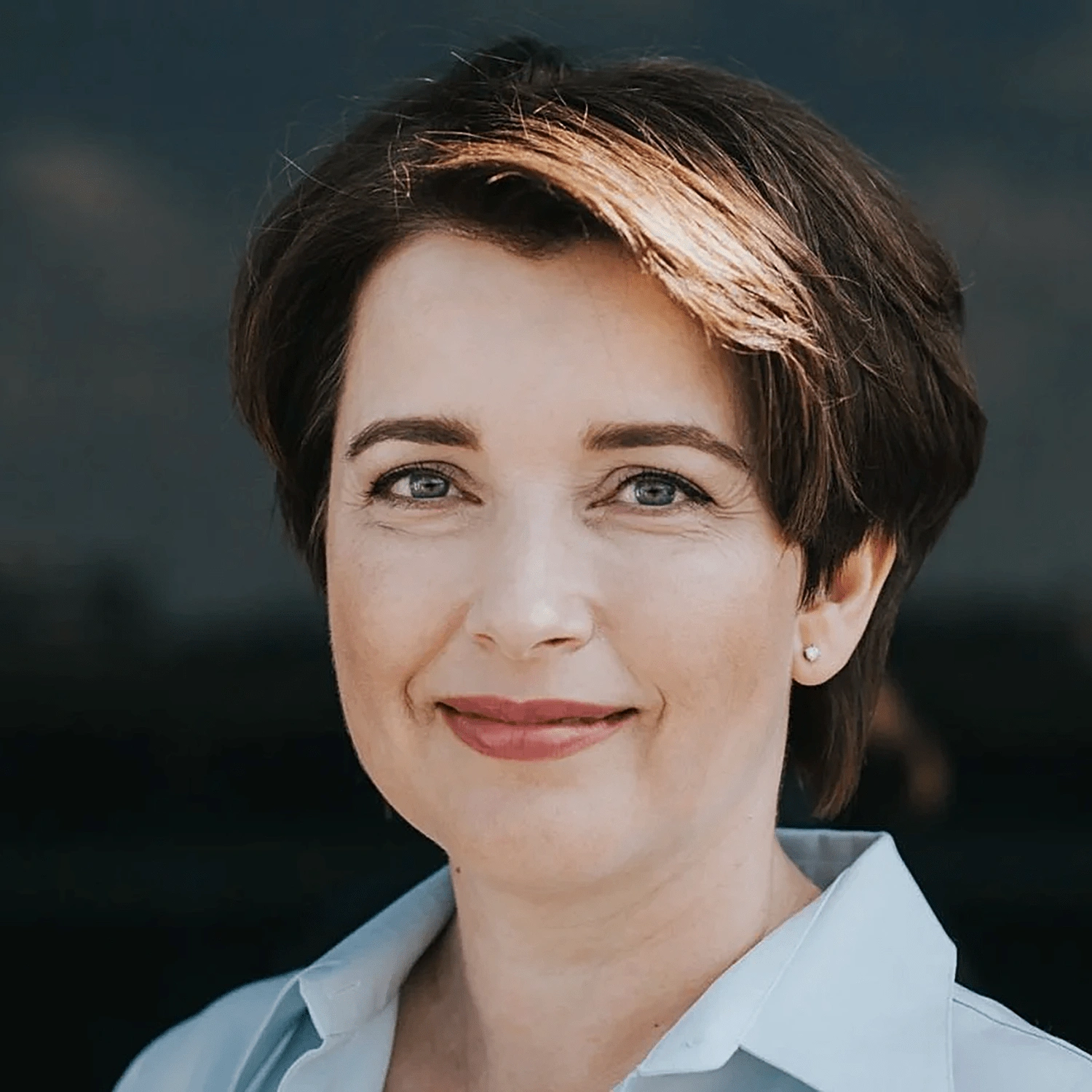 Estimated Net Worth: $16.6 Billion
Country of Origin: Czechia
Birth Year: 1967
Industry: Finance and investing
Background:
Renata Kellnerova is the widow of Petr Kellner, who died tragically in a helicopter crash in 2021. When her husband passed away, Renata inherited most of her husband's wealth from his lifetime earnings. This included almost 99 percent of his stake in PPF Group, a conglomerate with investment banking and insurance interests.
Renata has been a long-time supporter of education. While Renata prefers to keep her investments and philanthropic donations private, she has donated Kč 250 Million to date to educational charities through the Kellner Family Foundation, which she co-founded. She also is passionate about horse breeding and competition and has served on the board of directors for the Czech Equestrian Team.
14. Savitri Jindal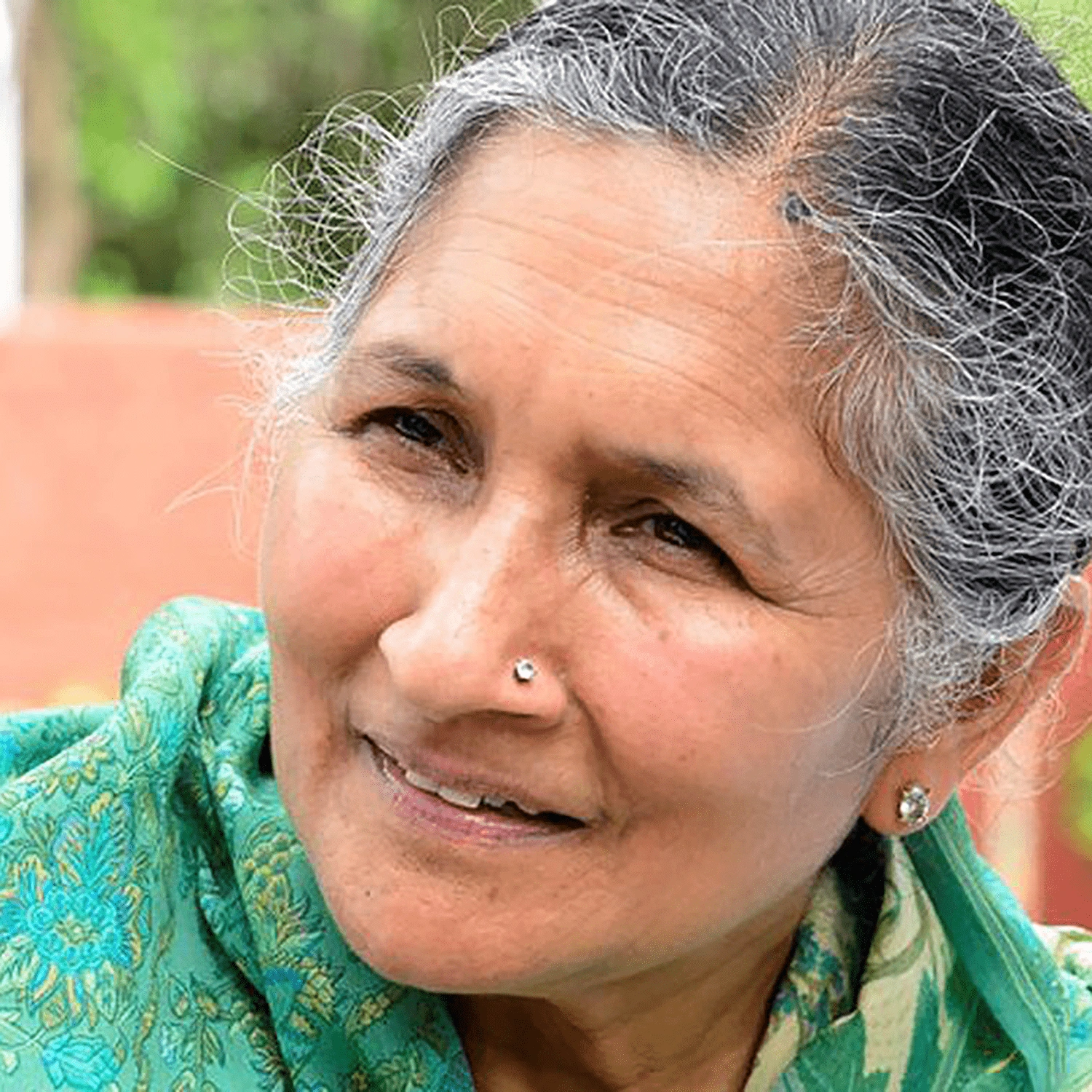 Estimated Net Worth: $17.7 Billion
Country of Origin: U.S.A.
Birth Year: 1950
Industry: Metals and mining
Background:
Savitri Jindal is the widow of late industrialist Om Prakash Jindal, who founded the steel conglomerate O.P. Jindal Group. Savitri Jindal met her husband through an arranged marriage when she was 15. Before her husband's death, Savitri had a traditional household role and raised their nine children.
However, after her husband died in 2005, Savitri took over as the chairperson of O.P. Jindal Group. Since then, Savitri has become active in politics, donated to educational causes, and served as a member of the Haryana Legislative Assembly from 2002 to 2005. Savitri Jindal is now known as a respected figure in Indian business, politics, and philanthropy.
13. Fan Hongwei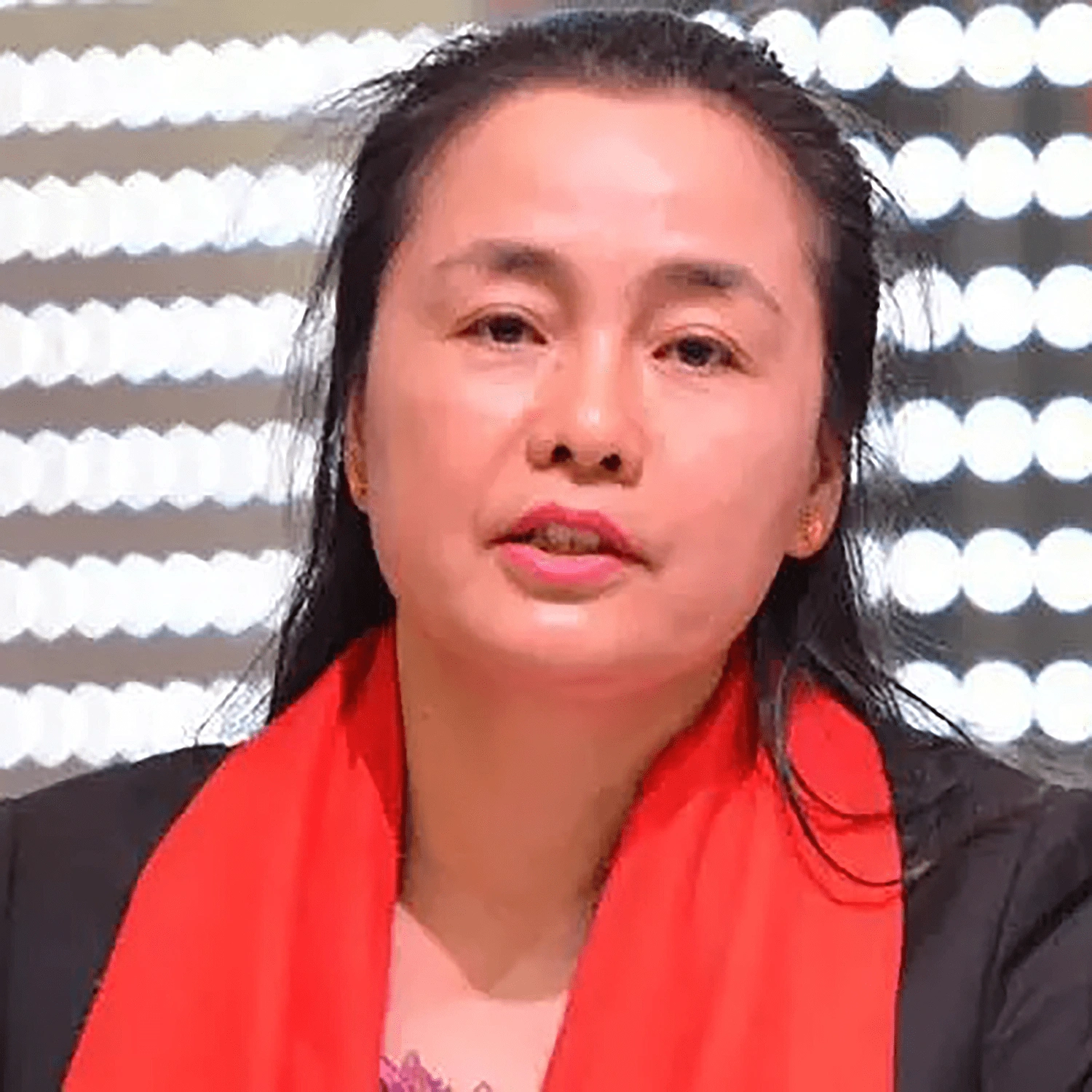 Estimated Net Worth: $18.2 Billion
Country of Origin: China
Birth Year: 1967
Industry: Energy
Background:
Fan Hongwei has cemented her influence in China as one of the most successful self-made businesswomen in history. Although she initially began her career in accounting, she's come a long way since then. In 1994, Fan and her husband - who's also a successful businessman and billionaire - purchased Wujiang Chemical Fibre Textile Factory. After restructuring and renaming it Hengli Petrochemical, the company quickly became one of the largest chemical fiber suppliers. Most of their business focuses on refining petroleum to develop chemical fibers in textiles like polyester. Under Fan's leadership as CEO, Hengli now includes substantial investments in real estate and produces chips and filaments for electronics and pharmaceutical applications.
Fan Hongwei is a prominent figure in China's business world, and her success is an inspiration to many. She and her husband are consistently recognized amongst the top 50 donors in China. In 2021 alone, the couple committed over $30 Million to various healthcare causes.
12. Beate Heister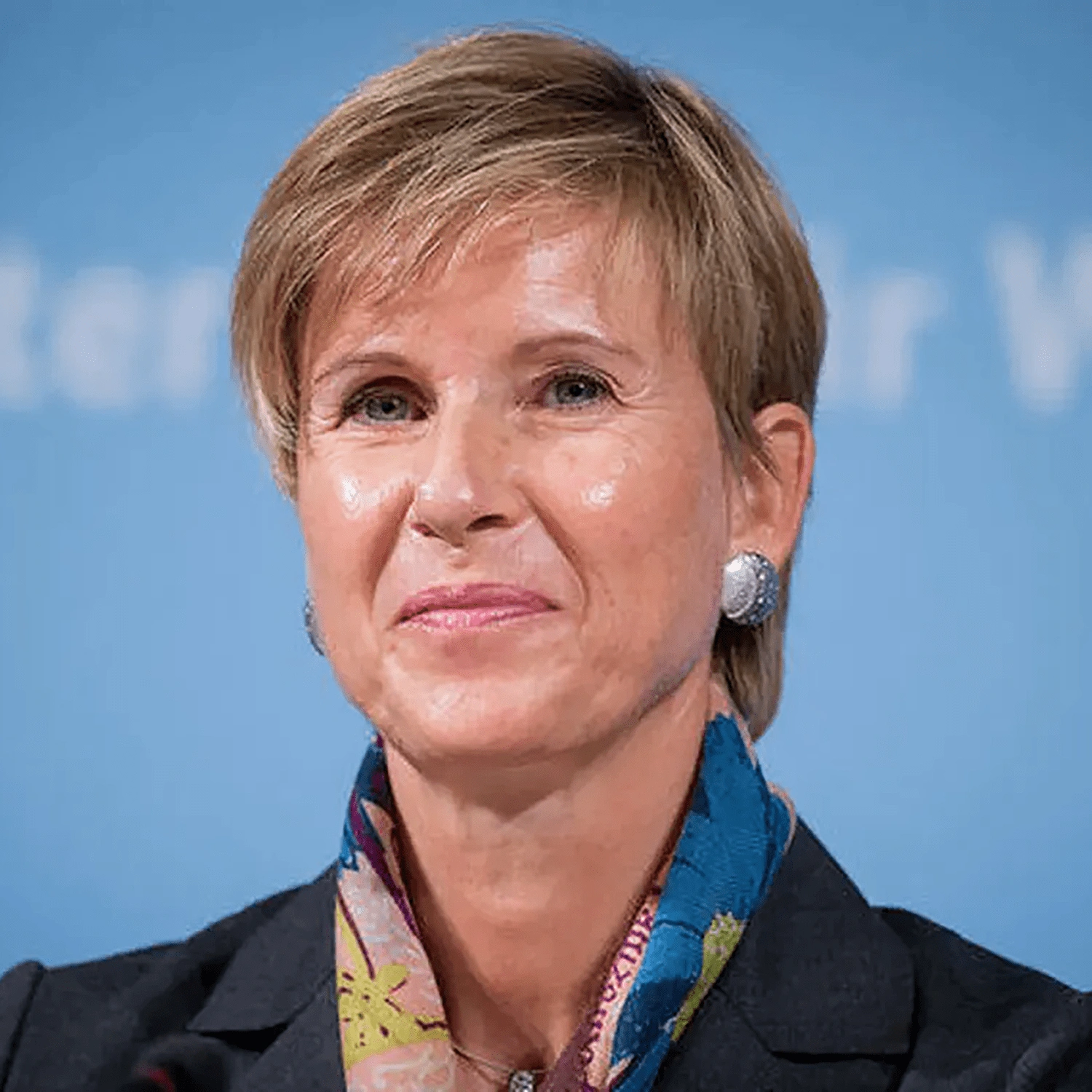 Estimated Net Worth: $18.4 Billion
Country of Origin: Germany
Birth Year: 1951
Industry: Retail supermarket
Background:
Beate Heister is an heiress to the Aldi empire. She inherited her fortune from her father, Karl Albrecht, who - together with his brother Theo - took over the family's corner store in 1946. The two brothers worked together and grew the family's business into a multi-store chain across Germany before renaming it Aldi. After the renaming, they split the business into a north and south operation to run separately. When Karl passed away in 2014, Beate and her brother inherited the controlling interest in Aldi Süd, while the family's charitable organization Siepmann Stiftung took over the company's assets (i.e., trademarks).
Beate does not have an active role in Aldi, but she and her two sons have served in advisory roles. Not much is known about Beate's other business investments, including real estate and venture capital, or her charitable contributions. It's believed that Beate is a prolific philanthropist, as well, but because she is very private, it's not known what NGOs have benefitted from her generosity.
11. Yang Huiyan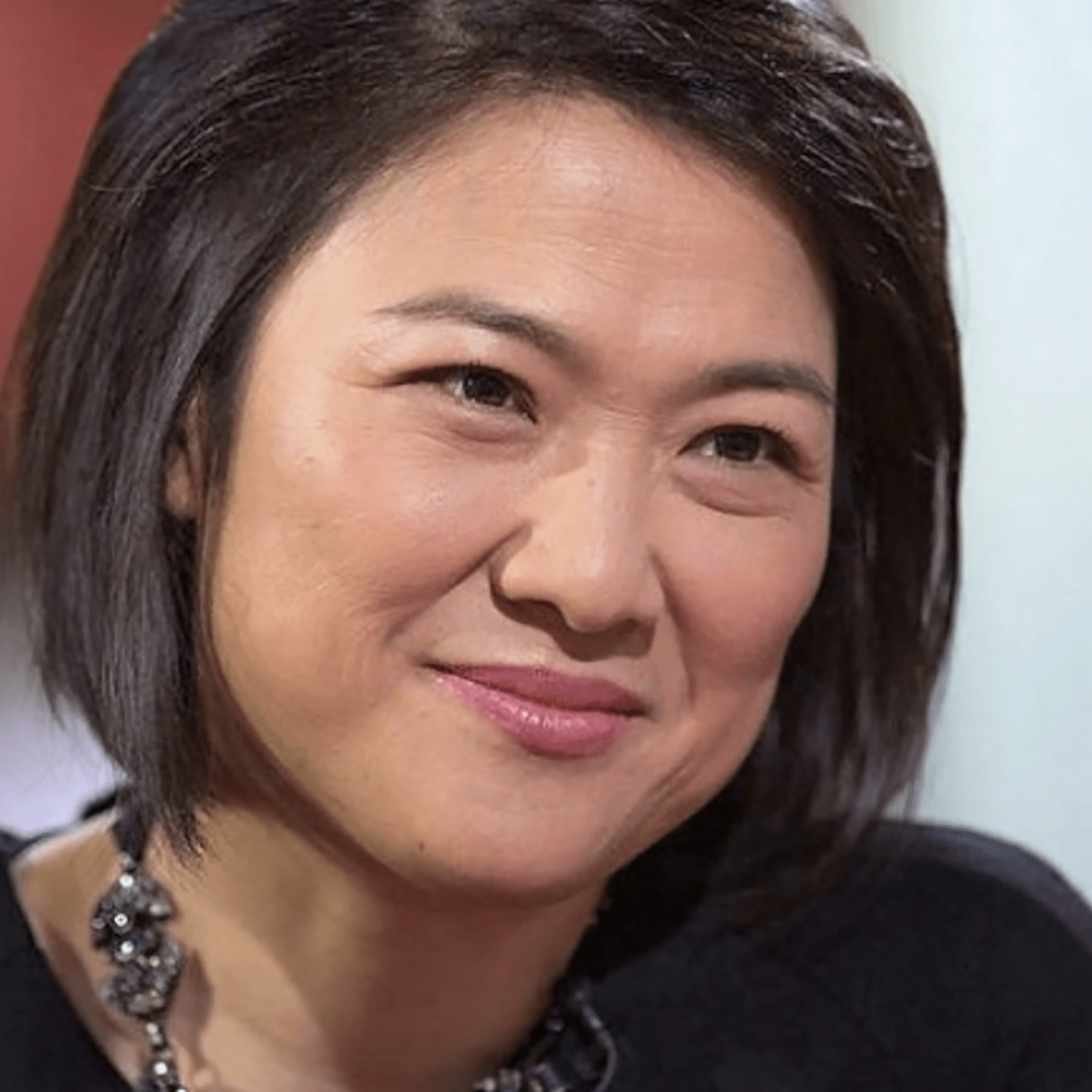 Estimated Net Worth: $18.7 Billion
Country of Origin: China
Birth Year: 1981
Industry: Real estate
Background:
Yang Huiyan has had quite the journey to becoming one of the wealthiest heiresses in the world. When Yang Huiyan was just 11 years old, her father, Yang Guoqiang - a farmer and journeyman construction worker - started Country Garden Group. In just a few years, the company amassed high-rise residential properties, commercial properties, and other developments. Country Garden went public on the Hong Kong Stock Exchange just fifteen years after its inception.
The listing on the stock exchange in 2007 cemented its status as one of the world's largest property development and management companies. This transaction also made his daughter the wealthiest woman in China. That's because Yang Guoqiang transferred 70% of his shares to his daughter just two years before it went public. He had been experiencing some health issues that required hospitalization, and his shareholders were starting to panic. Yang Guiquang, however, felt confident in his twenty-five-year-old daughter's potential. He had spent years grooming her to work in the industry. When she was twelve years old, he began taking her to board meetings and asked her for her opinions on some issues. Today, Yang Huiyan still owns around 57% of Country Garden Group and is the company's chairwoman.
10. Abigail Johnson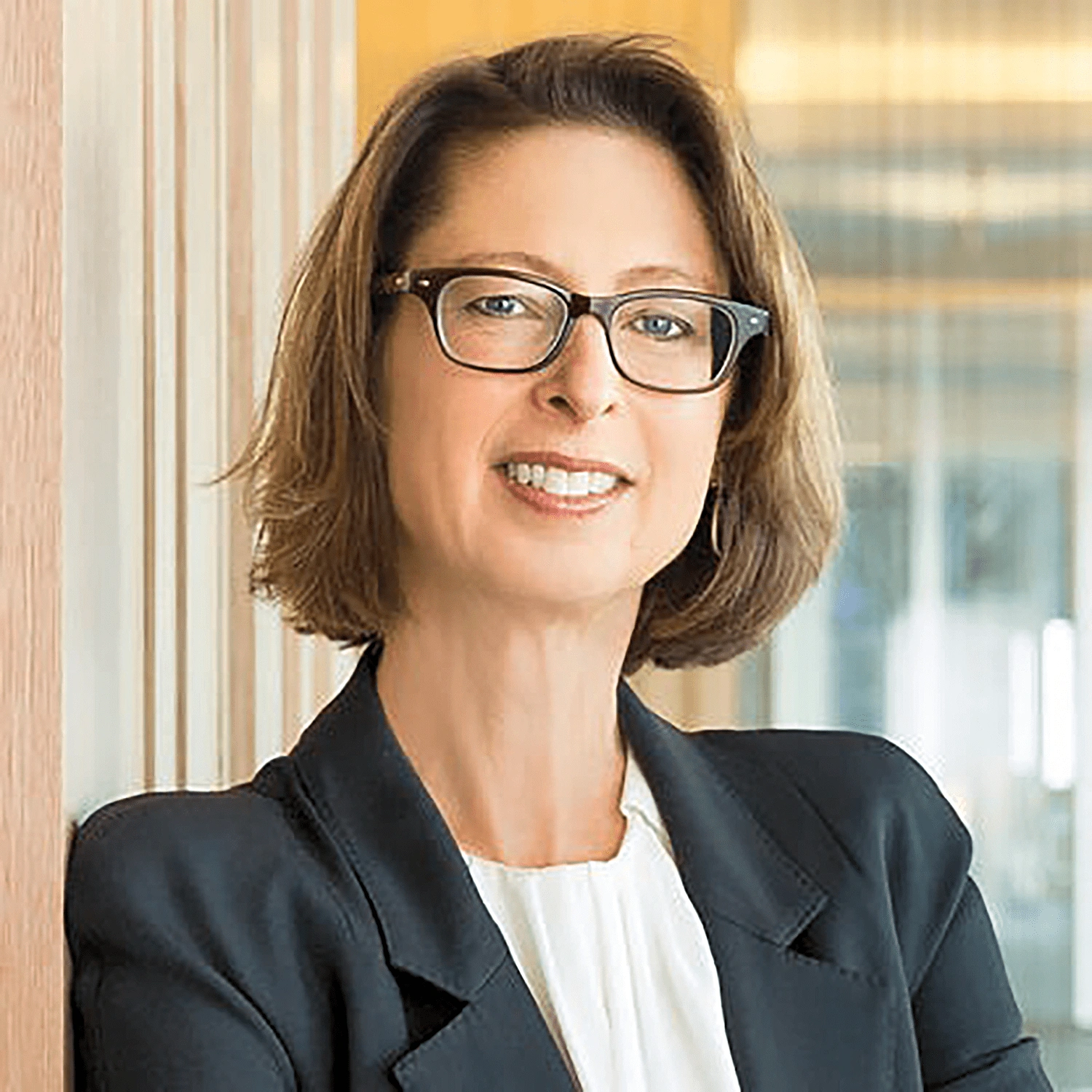 Estimated Net Worth: $21.2 Billion
Country of Origin: U.S.A.
Birth Year: 1961
Industry: Money management
Background:
Abigail Johnson is the granddaughter of Edward C. Johnson II, the founder of Fidelity Investments. She's one of the few wealthiest women in the world whose wealth is both self-made and inherited. When her father, Edward C. "Ned" Johnson III, passed away in March of 2022, she inherited his 24.5% stake in the company. However, Abigail has been at the helm of Fidelity as its CEO since 2014.
In 2021, she was named "The Most Powerful Woman in Finance'' by Forbes magazine. As the leader of one of the largest asset managers in the world, the Harvard MBA grad has grown the business from $2.1 trillion to over $4 trillion in assets. Outside of her business ventures, Abigail Johnson is also a prominent philanthropist. She supports organizations like her alma mater Harvard, the Institute of Contemporary Art, and numerous Republican and Democratic candidates running for office through the family trust.
9. Iris Fontbona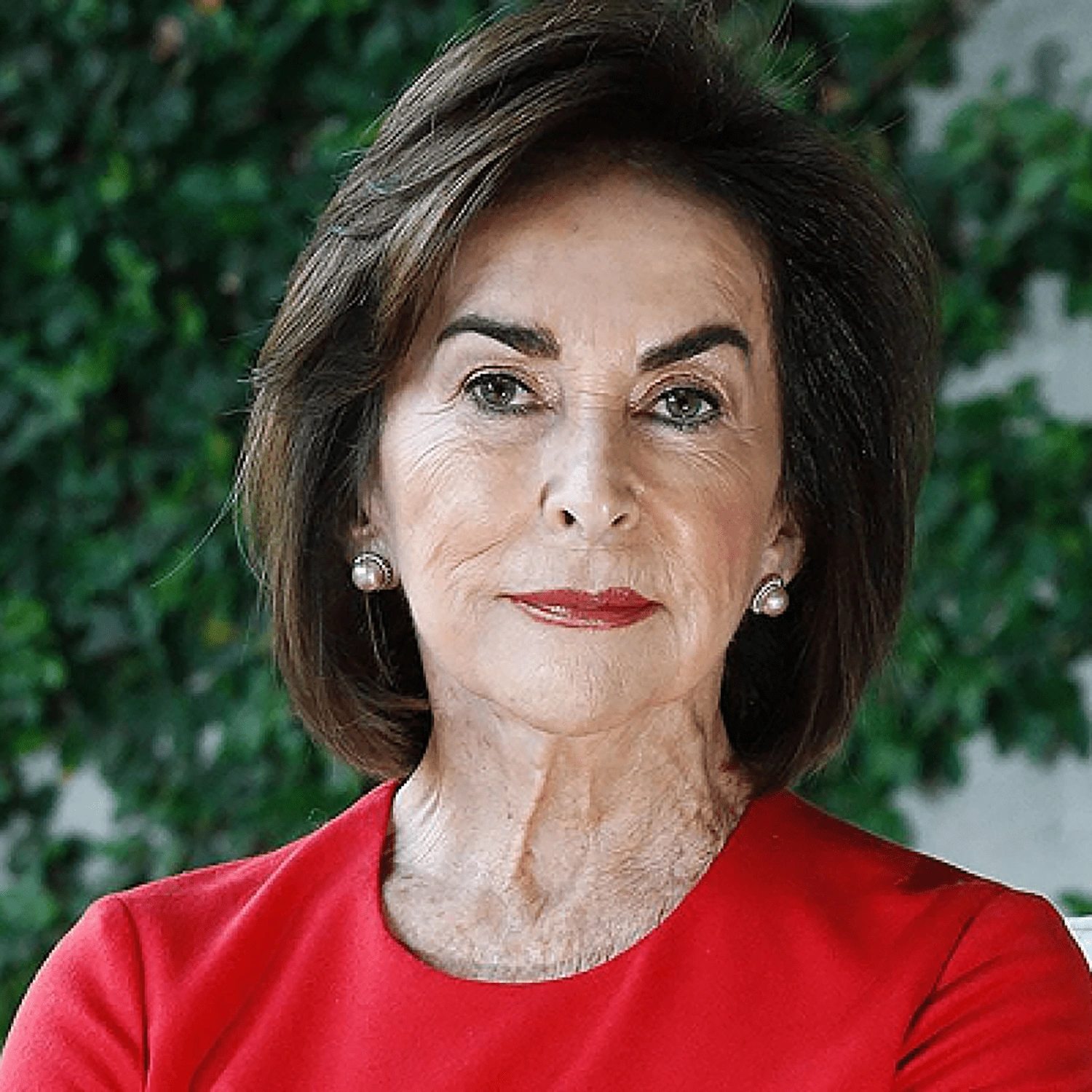 Estimated Net Worth: $22.8 Billion
Country of Origin: Chile
Birth Year: ~1942
Industry: Mining (multinational conglomerate)
Background:
Iris Fontbona is a Chilean businesswoman and billionaire as the widow of Andrónico Luksic Abaroa. Iris inherited her stake in the conglomerate Luksic Group after her husband's death in 2005, making her the richest person in Chile. While Iris inherited her wealth, she used her controlling interest to actively grow the company's dominance in copper mining and its other holdings in finance and beverages from $2.8 Billion to $7.5 Billion.
Iris also supports numerous charities, including Fundación Teletón, a Chilean charity that provides social services and assistance to children and families in need. Iris also has several business investments outside of the Luksic Group. In 2015, she purchased a minority stake in Banco de Chile, one of Chile's largest banks. Iris is also a major shareholder of Antofagasta plc, the family's copper mining company in London.
8. Susanne Klatten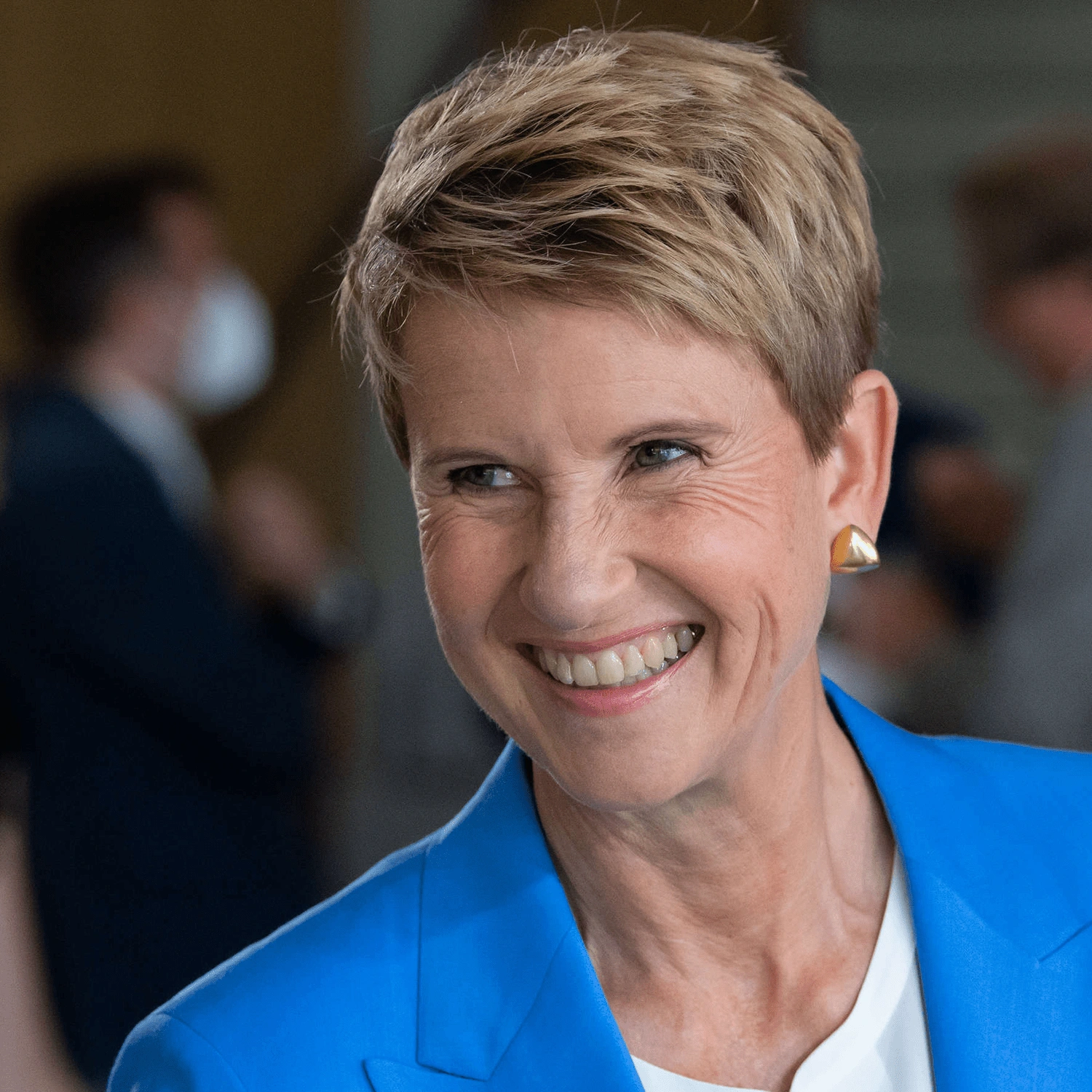 Estimated Net Worth: $24.3 Billion
Country of Origin: Germany
Birth Year: 1962
Industry: Automotive, pharmaceuticals?
Background:
Susanne Klatten is a German businesswoman and billionaire heiress to the Quandt family fortune. Susanne Klatten inherited her father Herbert Quandt's stake in BMW when he died in 1982, as well as the family's stake in specialty chemical company Altana.
Since inheriting billions at a young age, Susanne has become keenly aware of the challenges of being an heir. At just sixteen years old, Susanne and her mother were victims of an attempted kidnapping for ransom. Luckily, the kidnappers were apprehended, and she recovered emotionally from the threat. After the ordeal, she went on to earn a Ph.D. in economics from the University of Hamburg. Today, Susanne Klatten actively sits at the helm of the family empire, growing its automotive, chemical, and pharmaceutical investments. She is also actively leading and advising her other business investments in the digital identity company Entrust and SGL Group, which manufactures carbon and graphite products.
7. Dr. Miriam Adelson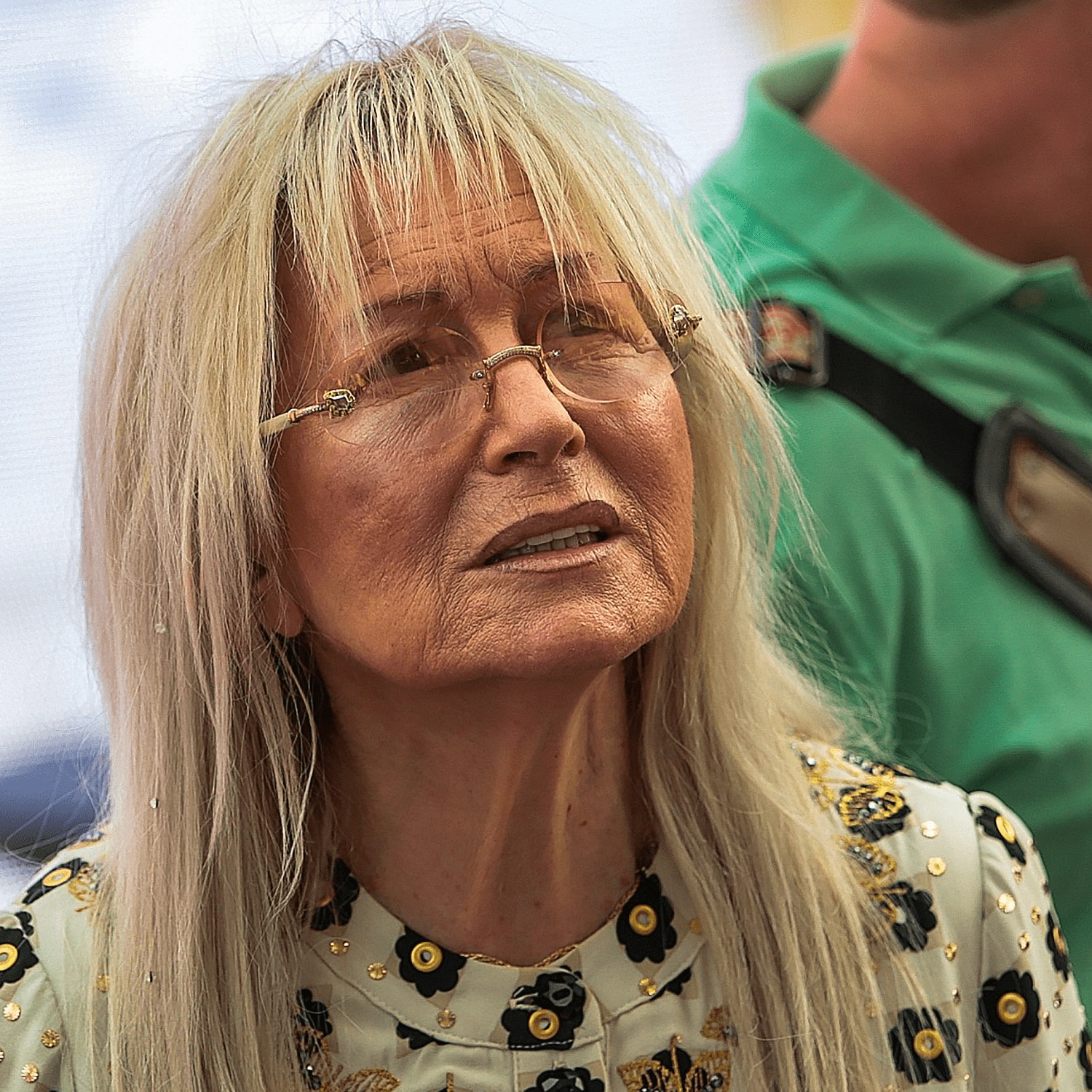 Estimated Net Worth: $27.5 Billion
Country of Origin: U.S.A.
Birth Year: 1945
Industry: Casinos
Background:
Miriam Adelson is an Israeli-American businesswoman and physician. She met her future (second) husband Sheldon Adelson while working as a doctor in an exchange program from Israel in NYC. While most of her wealth was inherited from her husband when he died in 2021, she had a heavy hand in the growth of the Las Vegas Sands Corps, which has dozens of holdings. Miriam and her husband came up with the concept for the "mega-resort casino & hotel" The Venetian on their honeymoon. The mega-resort transformed the Las Vegas strip into the scene that tourists experience today.
Before he passed away, Miriam and her husband were also known in the Republican party as mega-donors. In fact, Sheldon was known as the "Republican party kingmaker" because of the significant donations he made to political party candidates, including Donald Trump. Today, Miriam works to maintain her husband's legacy through Republican party donations and the Sheldon G. Adelson Research Clinic, which provides funding for research on diseases like cancer, Alzheimer's, and Parkinson's.
6. Gina Rinehart
Estimated Net Worth: $30.2 Billion
Country of Origin: Australia
Birth Year: 1954
Industry: Mining, agriculture (multinational conglomerate)
Background:
Gina Rinehart is an Australian heiress to the iron ore empire Hancock Prospecting Group. Gina Rinehart inherited her father Lang Hancock's company Hancock Prospecting Group when he died in 1992 and has worked tirelessly to build upon the empire since then.
However, the responsibilities as the sole heir to the Hancock family fortune have come with some significant intra-family turmoil. Gina has been embroiled in a legal battle with her children for the last five years. Gina Rinehart's children are suing her, alleging that she mismanaged the family trust and failed to pay dividends to the trust. Gina Rinehart has denied these claims, and the case is ongoing. Regardless of the outcome, it's clear that Gina Rinehart is a very successful businesswoman and one of the world's richest people.
5. Jacqueline Mars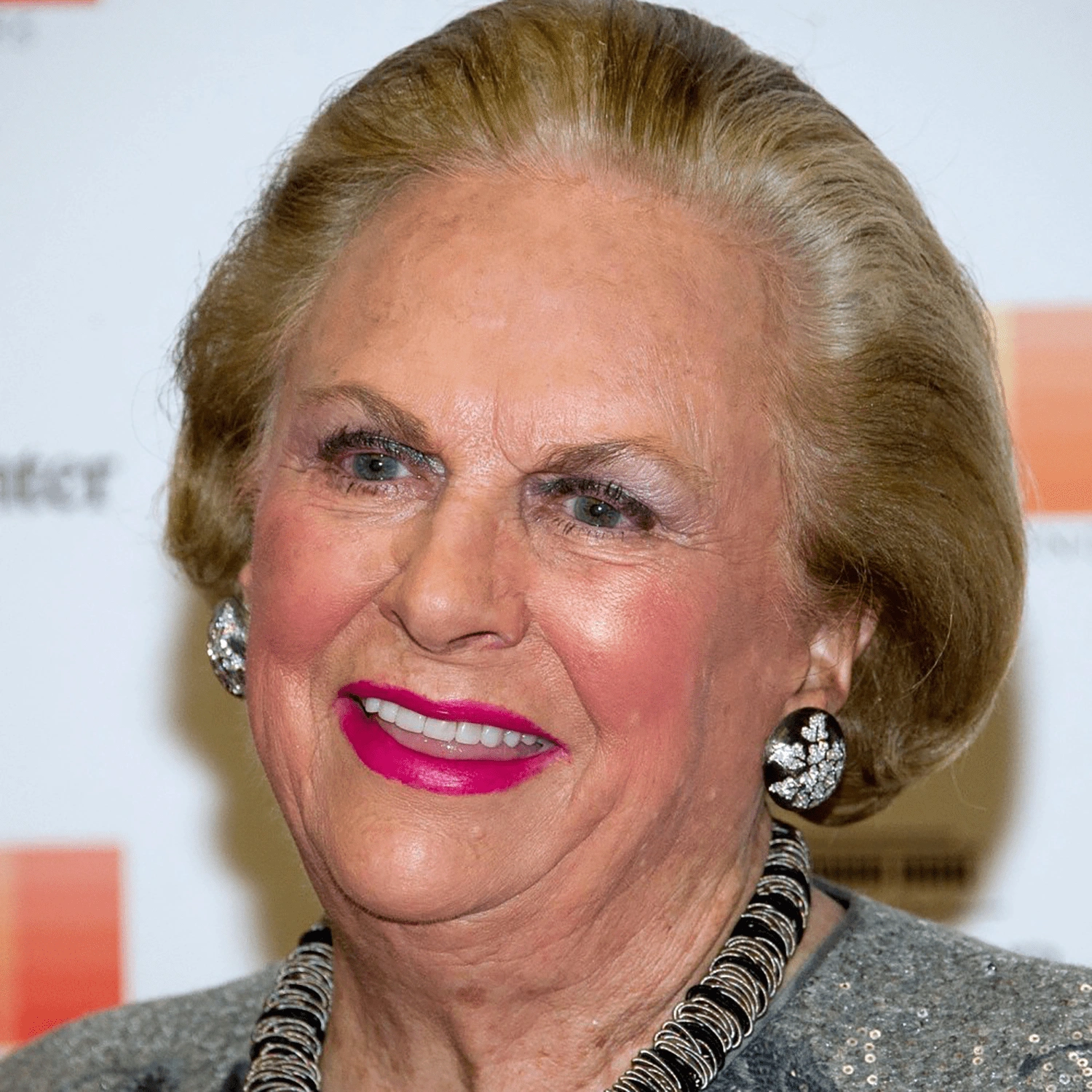 Estimated Net Worth: $31.7 Billion
Country of Origin: U.S.A.
Birth Year: 1939
Industry: Food & beverage (multinational conglomerate)
Background:
Jacqueline Mars is an American heiress and retired businesswoman. Her grandfather is Frank C. Mars, who founded Mars Candy Factory in 1911. With his wife Ethel, Mars Candy Factory initially made and sold wholesale buttercream candy from their home kitchen in Tacoma, Washington. After a few rough years and some stiff competition, the couple moved to Minneapolis and transitioned into the chocolate candy business.
Their son Frank - Jacqueline's father - was the sole heir to the candymaker empire until he passed away in 1999. Jacqueline Mars began working for the Mars Company in 1982, long before she inherited the family fortune. She worked in various positions, eventually serving as its President from 1991 to 2001 when she retired. Today, Jacqueline focuses on her charitable interests and serves on a few boards, including the National Archives and the US Equestrian Team.
4. MacKenzie Scott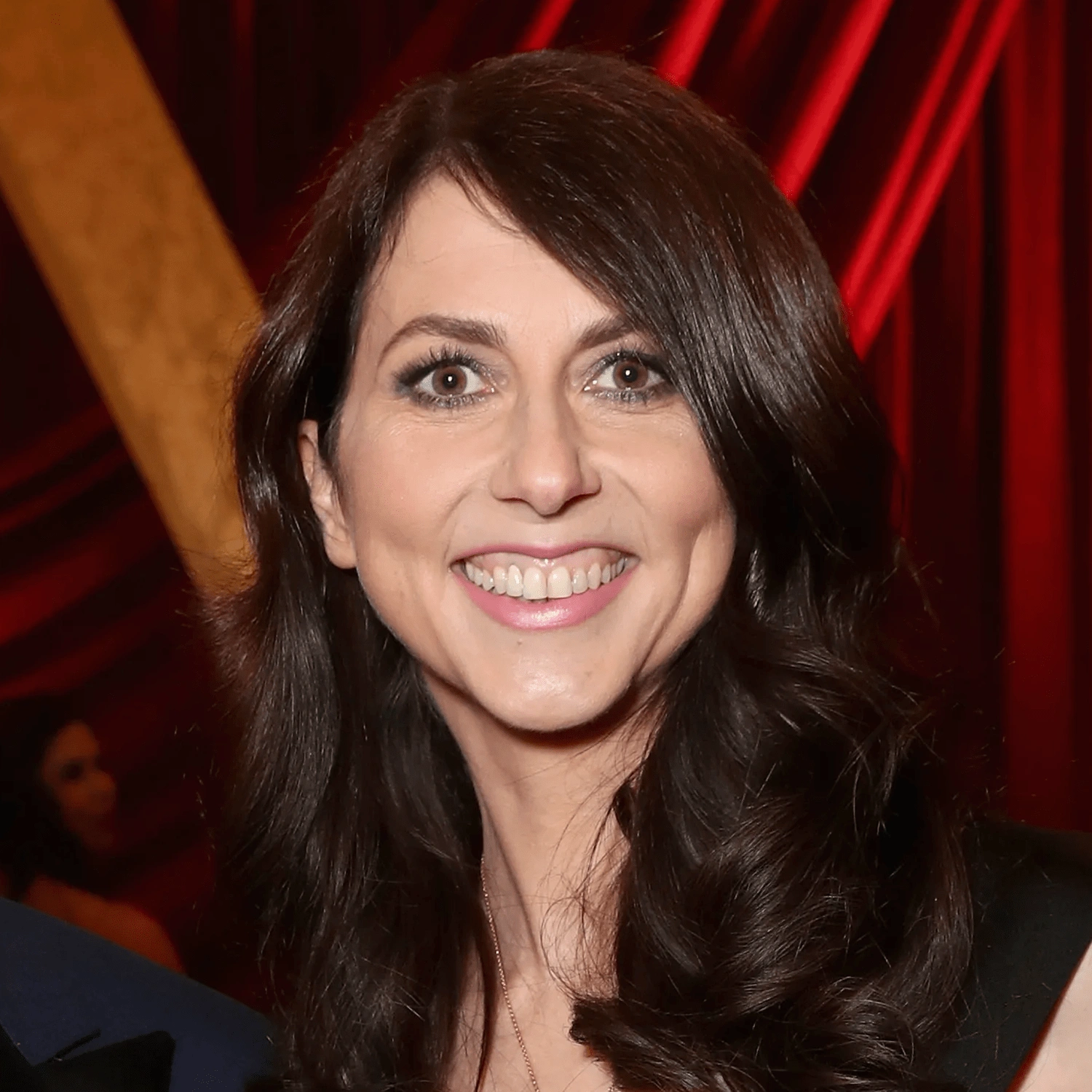 Estimated Net Worth: $43.6 Billion
Country of Origin: U.S.A.
Birth Year: 1970
Industry: Online retail, technology (multinational conglomerate)
Background:
As a young girl, MacKenzie Scott - born MacKenzie Scott Tuttle - wanted to be a writer. Her early talents shined through as an English Major at Princeton. After college, she began to work on her first novel while doing research for the legendary Toni Morrison and also working as an assistant to Jeff Bezos at D.E. Shaw. Just one short year after they met and married, Jeff Bezos and MacKensie Scott quit their jobs at D.E. Shaw to found the company Amazon in 1994 in Seattle, Washington.
With a $300k loan from Bezos' parents, the newlywed couple had big plans for their online bookstore. MacKenzie led business planning and supply chain development for the first few years of the business at Amazon. However, she stepped back from the day-to-day responsibilities to raise her children and then reignited her first love - writing.
When MacKenzie and her husband divorced after 26 years of marriage in 2019, she was thrust into the spotlight as one of the wealthiest women in the world. Along with her new husband, she signed the Giving Pledge to demonstrate their desire to give away most of their wealth to charity. MacKenzie has stayed true to her commitment; over the past three years, her net worth has risen by nearly $10 Billion despite giving over $12 Billion to over 1,000 charities worldwide.
3. Julia Koch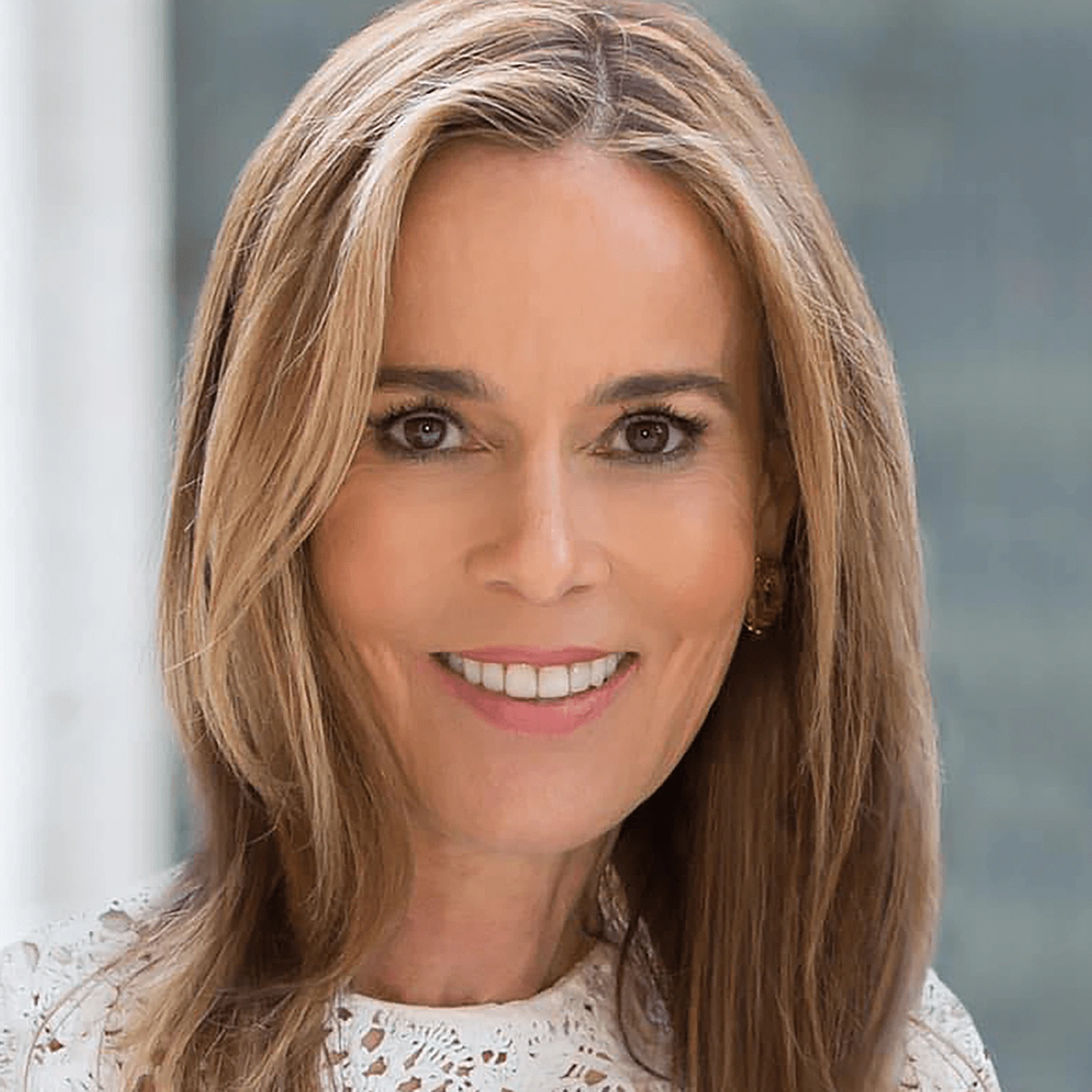 Estimated Net Worth: $60 Billion
Country of Origin: U.S.A.
Birth Year: 1962
Industry: Manufacturing, refining, distribution (multinational conglomerate)
Background:
Julia Koch is the widow of David Koch, who died in 2019. Today, Julia is one of the richest women in the world, but she has come a long way from her humble beginnings in Iowa. Before she met her husband David on a blind date, she had aspirations to be a fashion designer and worked as an assistant to Adolofo in New York City. After they married, she focused on raising their three children and became a frequent pillar of the New York City socialite scene. When her husband passed away, Julia and her three children inherited her husband's 42% stake in Koch Industries, the second-largest privately held conglomerate in the United States.
Today, Julia continues to use her financial influence for various charitable interests. Julia has co-chaired the Met Gala and made over $200 Million in donations to various organizations, including the Lincoln Center and the Metropolitan Museum of Art. Julia has done an incredible job managing the Koch fortune through their charity, the David H. Koch Foundation, ensuring that her husband's legacy will continue to impact the world positively.
2. Alice Walton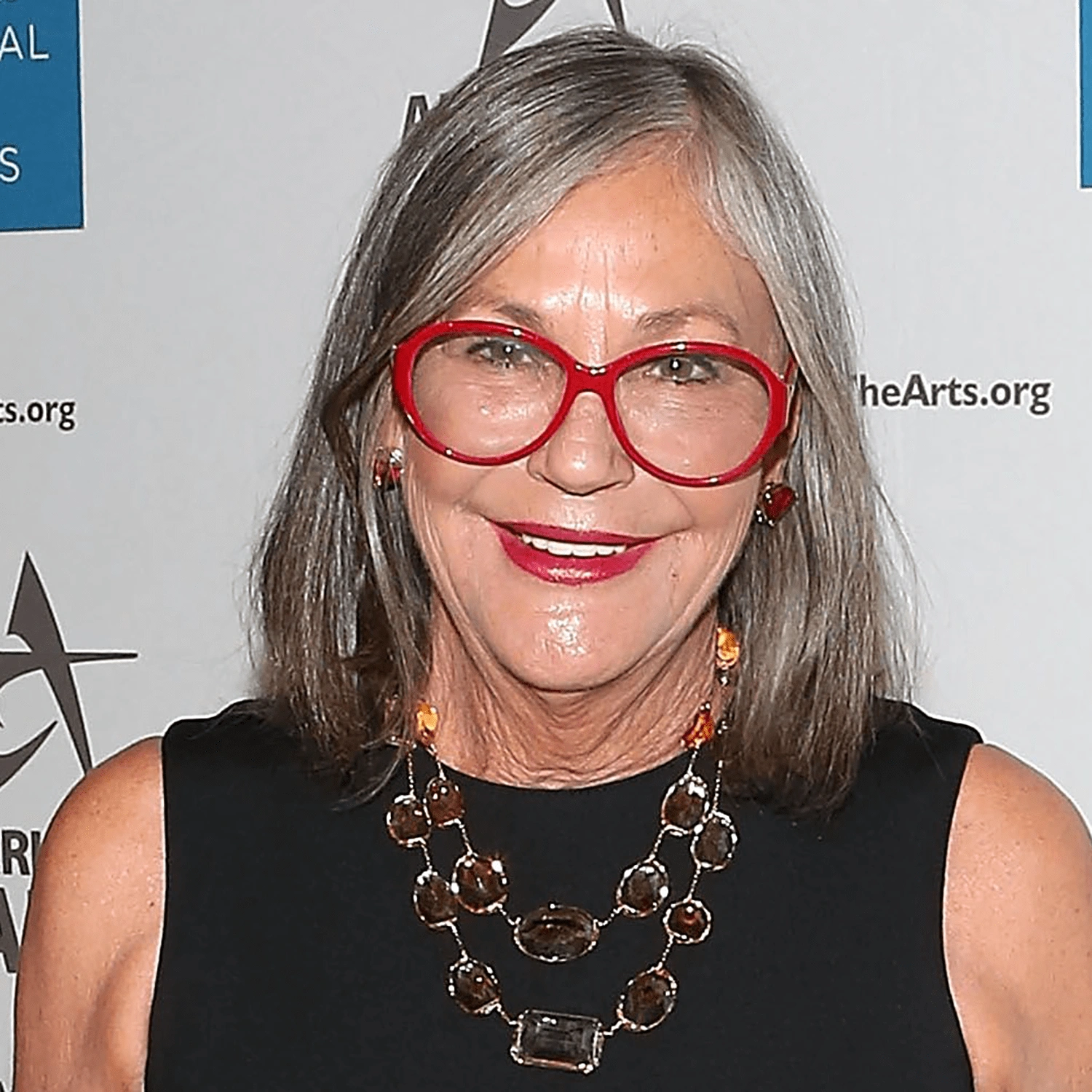 Estimated Net Worth: $65.3 Billion
Country of Origin: U.S.A.
Birth Year: 1949
Industry: Retail chain
Background:
Alice Walton is a highly-intelligent, successful woman. She's also the wealthiest heiress of the retail giant Walmart. For most of her adult life, Alice worked outside of the shadow of her family's business, however. In 1971, she put her B.A. in Economics to good use and started to build a career in the investment banking industry. Alice spent nearly 20 years as an equity analyst, money manager, and broker. She also founded an investment bank - Llama Company - and worked as the president and CEO for several years. A few years after she founded Llama Company, her father died in 1992, and Alice inherited approximately a 13% stake in Walmart.
After Llama closed in 1998, Walton has since focused her time breeding racehorses, collecting art, and investing in various philanthropic efforts - from art museums to political fundraising. Walton's known to be a bit of a wild card that lives life on the edge and has quite a history of auto accidents that have led to some significant health issues over the past twenty years. While her health issues have slowed her down physically, she continues to invest and build on her wealth. In 2016, her shares were worth an estimated $11 Billion. Today, her shares are worth nearly six times what she inherited from her father.
1. Francoise Bettencourt Meyers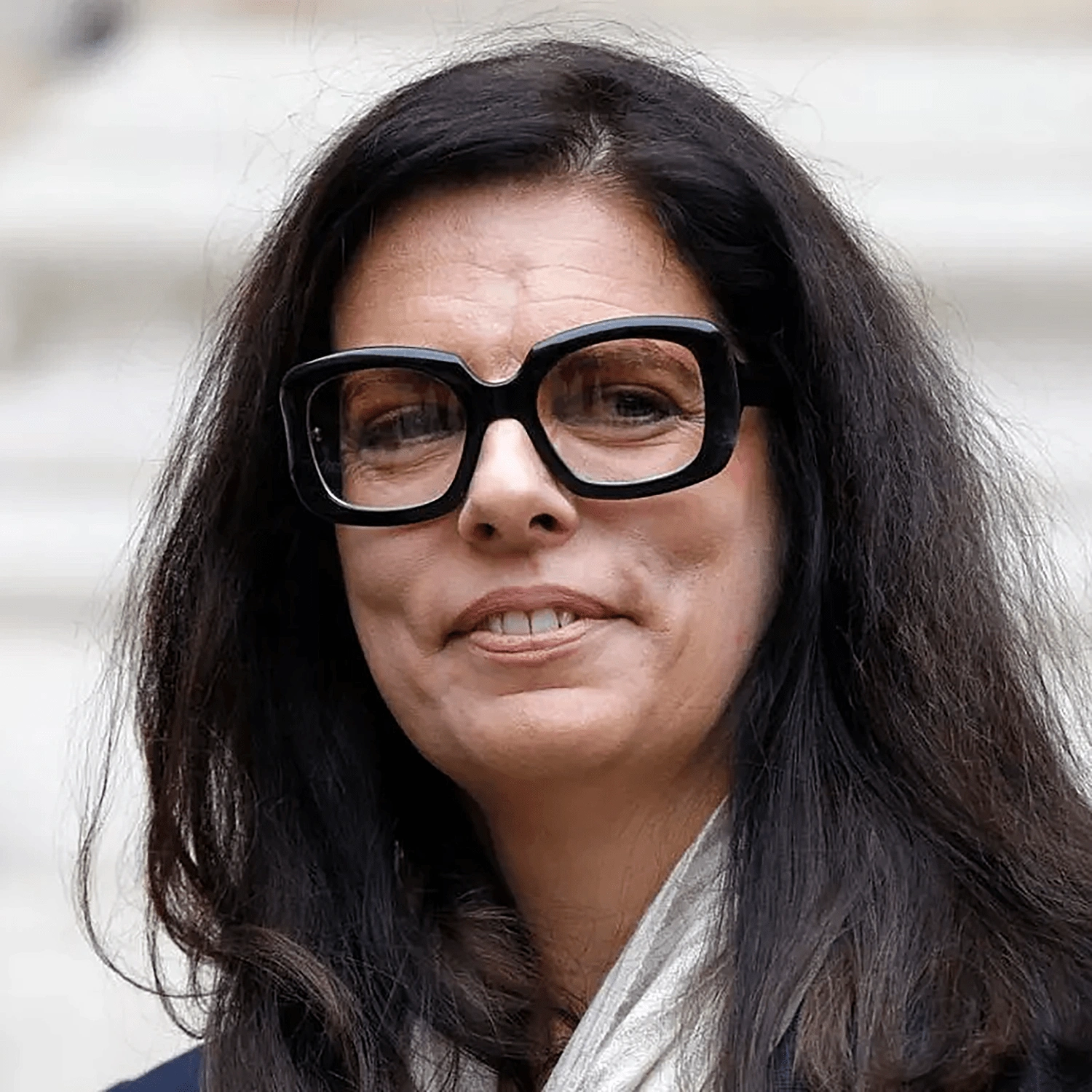 Estimated Net Worth: $74.8 Billion
Country of Origin: U.S.A.
Birth Year: 1953
Industry: Beauty
Background:
When Françoise Bettencourt Meyers was a little girl, she was known to her family as quite the gifted reader and writer. Raised in a strict Catholic family, Françoise also loved studying and writing about the bible. As an early youth and heiress-to-be, she enjoyed her time in adolescence following her many gifts and passions. Françoise was a gifted pianist who also wrote numerous books and essays on religion - from Catholicism to Greek Mythology - in her youth.
How did this heiress get the fortune to pursue her passions? Her grandfather Eugène Schueller was the founder of the global beauty company L'Oreal in 1907 (initially named Oréale). When he died in 1957, he passed down his entire fortune to Françoise's mother Liliane. Then in 2017, when Liliane passed after a long battle with dementia, Françoise became the sole heir - approximately 33% - of the L'Oreal empire. The passing down of the L'Oreal empire from one sole heir to another almost didn't come to be, though. The relationship between Françoise and her mother Liliane for the last ten years of her life was strained. Mother and daughter were embroiled in a nearly decade-long legal battle, and Liliane was eventually declared mentally incompetent.
Today, she leads a much quieter life. However, Françoise Bettencourt Meyers is still the most powerful, wealthiest woman in the world, and she shows no signs of slowing down anytime soon.
What does the future hold for the richest women in the world?
The richest women in the world come from all walks of life. Some are self-made billionaires, and others inherited their fortunes. But regardless of how they made their money, these women are some of the most influential people on earth.
America is home to more women billionaires than any other country - over 11.8% of all billionaires in the U.S. are women. China and Russia are quickly catching up, too. Even in countries where women still lag behind men in terms of earning potential and overall wealth, a growing number of heiresses and businesswomen are amassing fortunes.