71+ Incredible Cryptocurrency Statistics (2022)
Cryptocurrency has exploded over the past decade.
In 2013, there were only 7 cryptocurrencies. Today, there are over 20,000 active cryptocurrencies. Collectively, cryptocurrencies hold close to $1 trillion in value.
As big as crypto is, there's still a ton of room for growth. Adoption rates are especially high in Southeast Asia, but less than 1 in 5 Americans currently own any form of crypto. Meanwhile, cryptocurrencies are banned over 20% of the world's countries.
The trends all point in one direction — people are growing more confident and interested in crypto.
The growth of cryptocurrency also contributes to growing environmental concerns. Crypto mining consumes huge amounts of computing power and energy. Bitcoin alone has a larger carbon footprint than some countries.
So what does the world of crypto look like today? That's exactly what we're going to cover in this list of new crypto stats.
Contents
Top Cryptocurrency Statistics
The statistics in this article cover crypto markets, investments, everyday use and crypto mining. Here are a few of the top stats to get you started:
There are over 221 million cryptocurrency users worldwide.
24 new cryptocurrencies get created every week.
Binance users trade over $11.5 billion worth of cryptocurrency every 24 hours.
Bitcoin's record high closing price is $69,044.77.
Crypto investment funds manage over $59.6 billion in assets.
There are over 35,000 crypto ATMs worldwide.
General Cryptocurrency Statistics
For years, Bitcoin dominated the crypto industry. Today, investors can choose from thousands of different cryptocurrencies. But not everyone can legally own or use crypto.
Bitcoin makes up around 40% of the entire cryptocurrency market value (CoinGecko)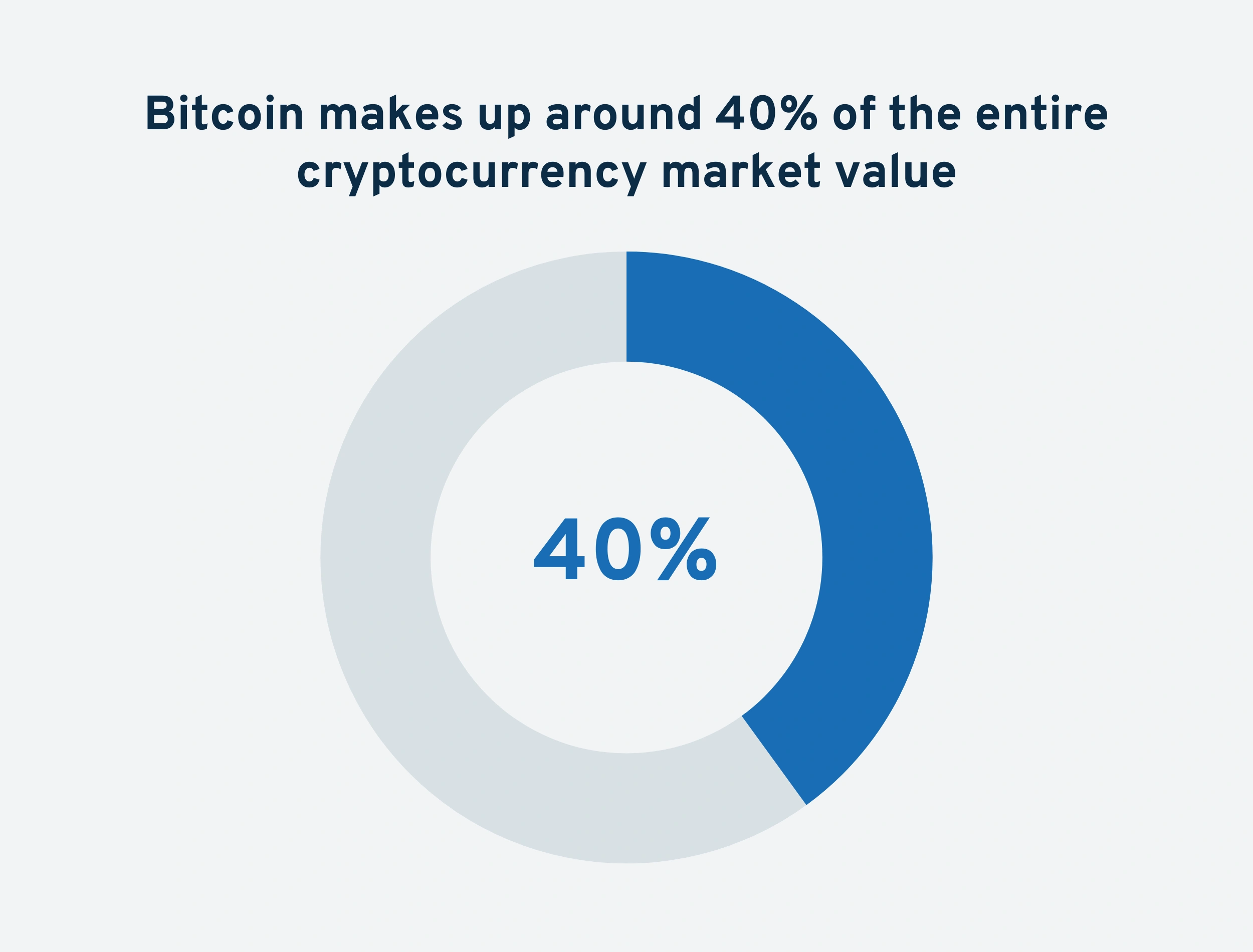 The global cryptocurrency market cap (as of August 2022) is $1.09 trillion. Bitcoin's market cap of $415 billion accounts for around 40% of that total. Yet, that's a steep decline from 2021 when Bitcoin made up 59.49% of the market.
24 new cryptocurrencies get created every week (CoinMarketCap)
Since Bitcoin was born in 2009, over 20k cryptocurrencies have sprung into existence. That's an average of between 3 and 4 new cryptocurrencies every day.
On average, hackers have stolen $550 million worth of cryptocurrency each month since June 2013 (DeFiYield)
As of August 2022, $60.59 billion worth of crypto has been lost to exploits, hacks, and scams. The largest single attack was in May 2022, when Terra Classic lost $40 billion in a bank run.
China has 84% of the world's blockchain patents (Statista)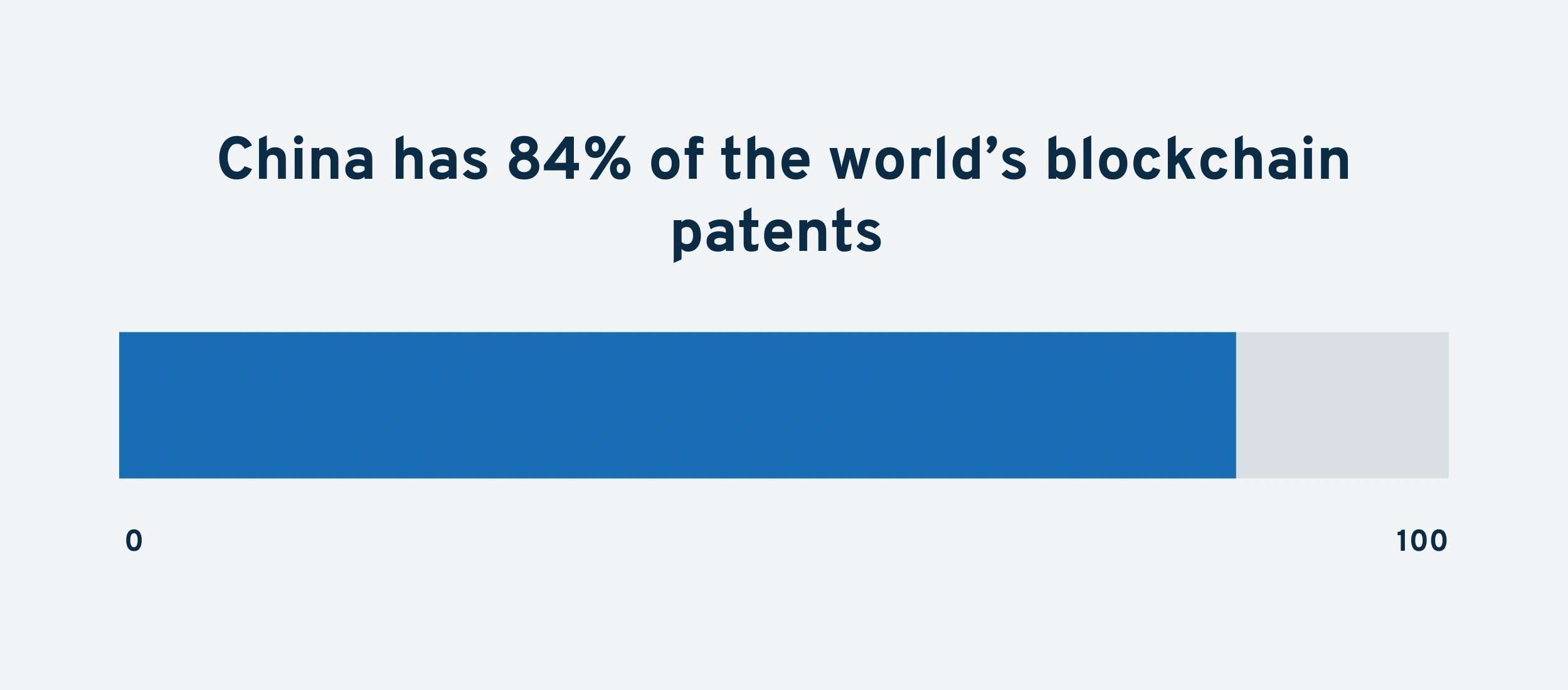 While cryptocurrencies are currently banned in China, the country has a massive interest in blockchain technology. In 2021, China processed over 16,000 new blockchain patent applications.
Bitcoin's current all-time high price is $69,044.77 (CoinGecko)
Bitcoin hit its highest-ever peak on November 10th, 2021, riding on the news of Tesla's $1.5 billion Bitcoin investment. Since then, its price has dropped by around 70% to $21,684.85
Traders can live-track crypto markets on sites like CoinGecko, which gets 135K searches every month.
Searches for "CoinGecko" are up 1,300% over the last 5 years.
Cryptocurrencies are banned in 42 countries (Investopedia)
While crypto has a reputation of being a global currency, using and trading cryptocurrencies is still banned in 42 countries — mostly in Africa and the Middle East.
Cryptocurrency Trading Statistics
Crypto isn't just currency, it's a huge investment sector. People use trading platforms like Binance and Coinbase to trade crypto and track prices. High-earners use crypto hedge funds to see returns several times higher than from stocks.
Binance users trade $11.97 billion worth of cryptocurrency every 24 hours (CoinMarketCap)
CoinMarketCap tracks trading volume for 290 different cryptocurrency exchanges. Binance is by far the largest, followed by Coinbase Exchange ($1.79 billion) and FTX ($1.38 billion).
Coinbase's user base has more than quadrupled since 2018 (Coinbase)
Crypto trading platform Coinbase has over 103 million verified users, up from 23 million in 2018. The company debuted its Coinbase Visa card in 2020. The card lets users spend cryptocurrency anywhere that accepts Visa.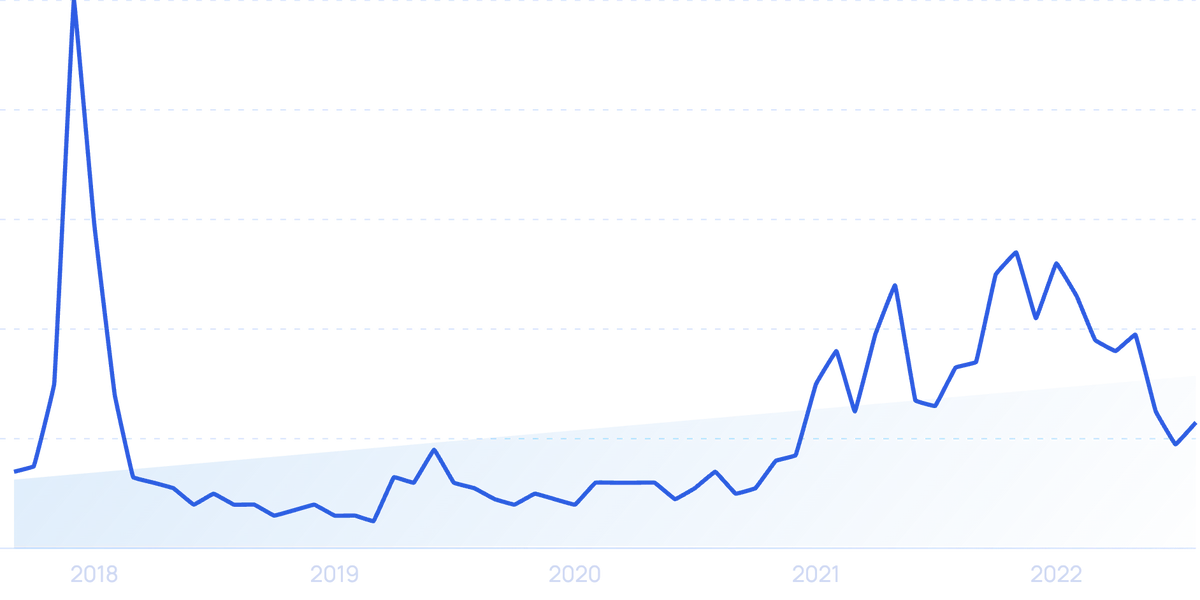 Users are eager to learn about crypto credit cards. "Coinbase card" gets 14.8k searches per month.
65% of US crypto owners use Coinbase (Statista)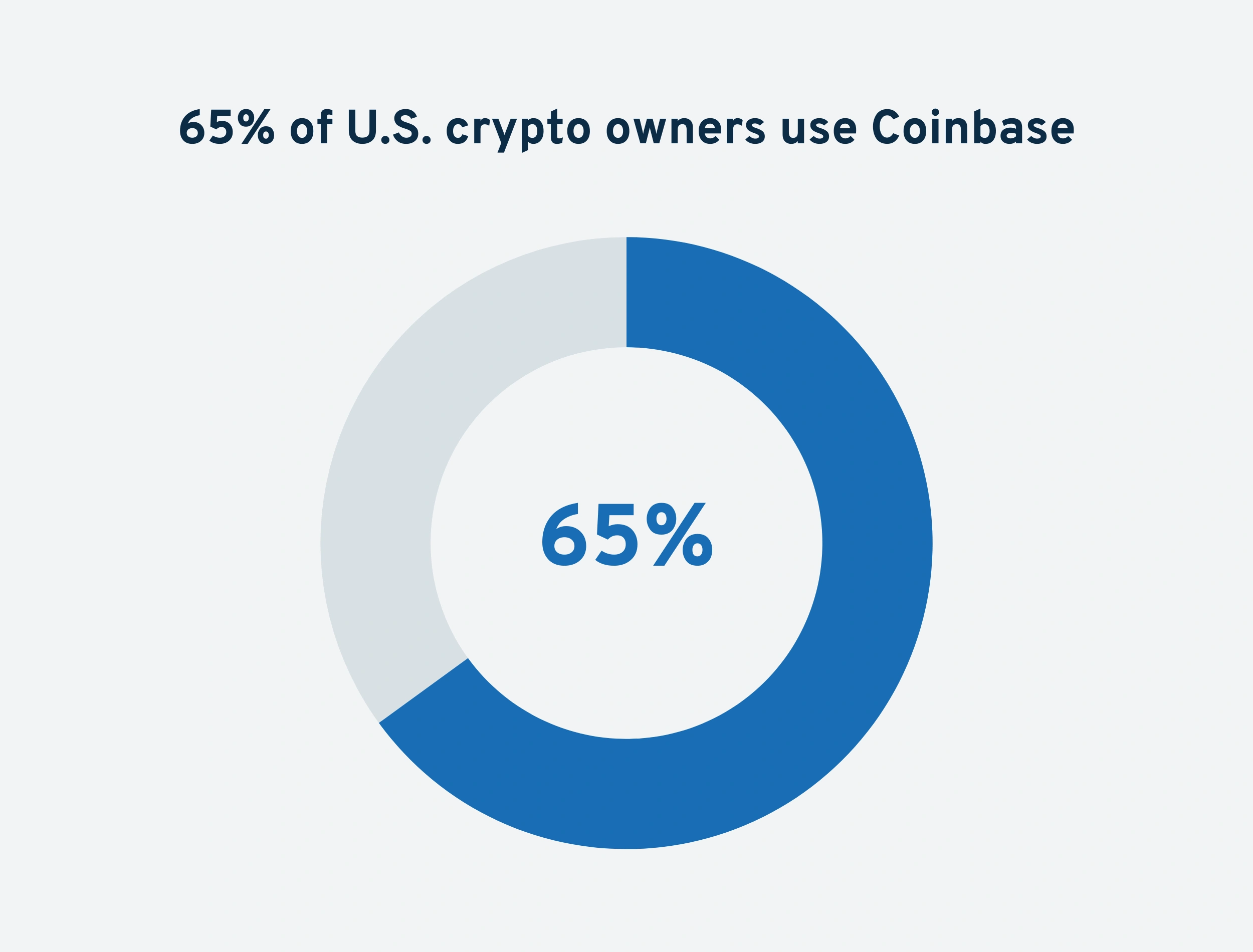 Coinbase is the overwhelming favorite trading platform for American crypto owners. Surveyed users more than twice as likely to use Coinbase over Robinhood (the next most popular option).
Two-thirds of the world's crypto hedge funds are located in the US or Cayman Islands (PWC)
34% of the world's crypto hedge funds are based out of the tax-friendly Cayman Islands. The United States is close behind at 33%. What about crypto hedge fund managers? 43% live in the US, 19% in the UK, and 11% in Hong Kong.
Crypto funds manage over $59.6 billion in assets (CryptoFundResearch)
Just a handful of firms control most of the world's crypto investment assets. Only 7% of crypto firms have $100 million or more in assets. 39% of firms have $10 million or less.
Crypto hedge fund investment strategies haven't been able to outperform Bitcoin (BTC) (PWC)
Bitcoin had a huge year in 2020, going up 305%. Crypto hedge funds couldn't come close to those numbers. Discretionary long exposure strategies came the closest, but only averaged 231% returns.
Venture/ICO outperforms all other crypto investment strategies (CryptoFundResearch)
Crypto funds using Venture/ICO strategies generate 31.2% returns. Long-only strategies were close behind with 30.4% returns. As a benchmark, Bitcoin (BTC) alone returned 25% over the same time period.
Cryptocurrency Use Statistics
Who uses cryptocurrency? Adoption rates vary around the world, but the trends show growing confidence in big markets like the US. More businesses are starting to use crypto as a payment option, and crypto ATMs are popping up in major cities everywhere.
There are over 221 million cryptocurrency users worldwide (Statista)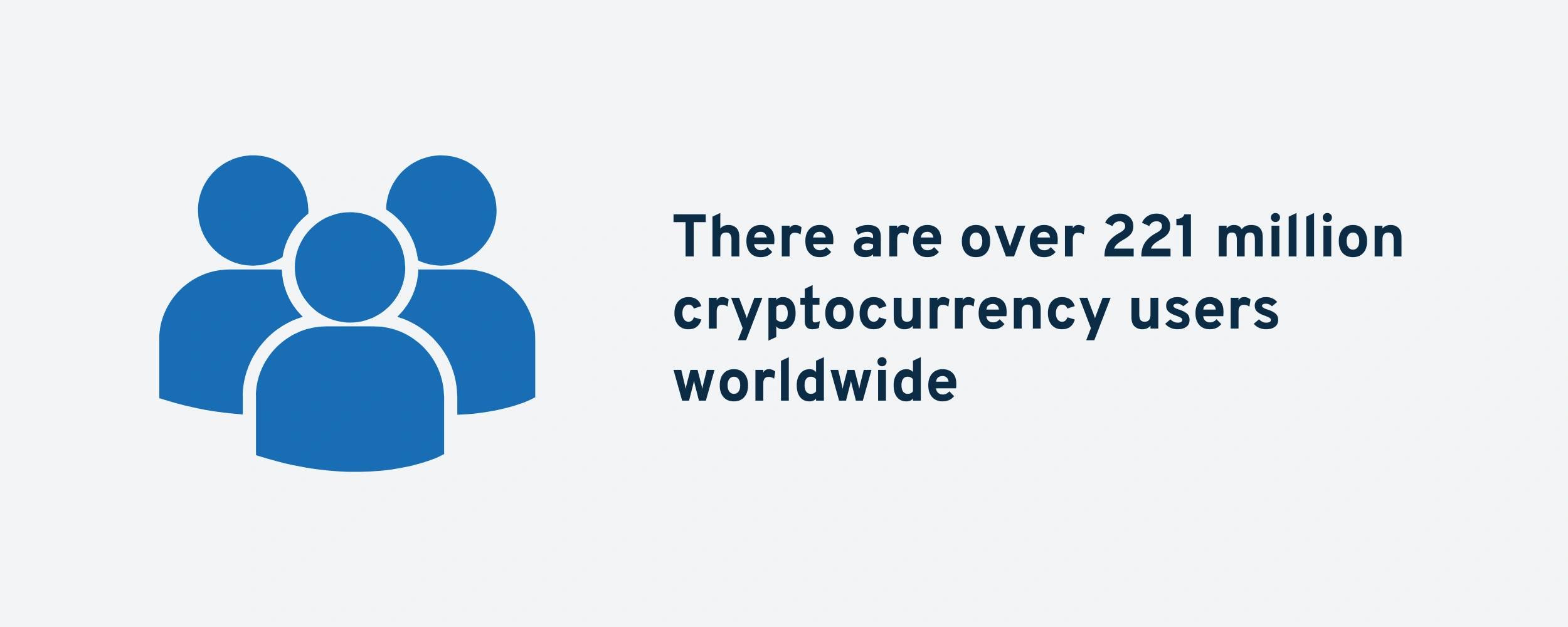 Crypto use has exploded in the past few years — up from 5 million in 2016. That's an 884% growth rate. The growth in crypto use coincides with the rise in exchanges, wallet apps, and businesses accepting crypto as payment.
Nigeria has the highest crypto adoption rate in the world (Statista)
42% of Nigerians polled in the 2021 Statista survey reported owning or using cryptocurrency. Other countries with high crypto adoption rates were Thailand (31%), Philippines (28%), and Vietnam (27%). Only 13% of Americans own or use crypto.
Over half of Americans aged 18-34 plan to buy Bitcoin in the next 5 years (BlockchainCapital)
Attitudes toward Bitcoin are trending up in the US. That optimism is spearheaded by young Americans, 55% of which anticipate buying Bitcoin in the near future. Overall, 34% of American adults plan to buy Bitcoin over the next 5 years. That's up from 19% in 2017.
77% of American crypto owners own Bitcoin (Statista)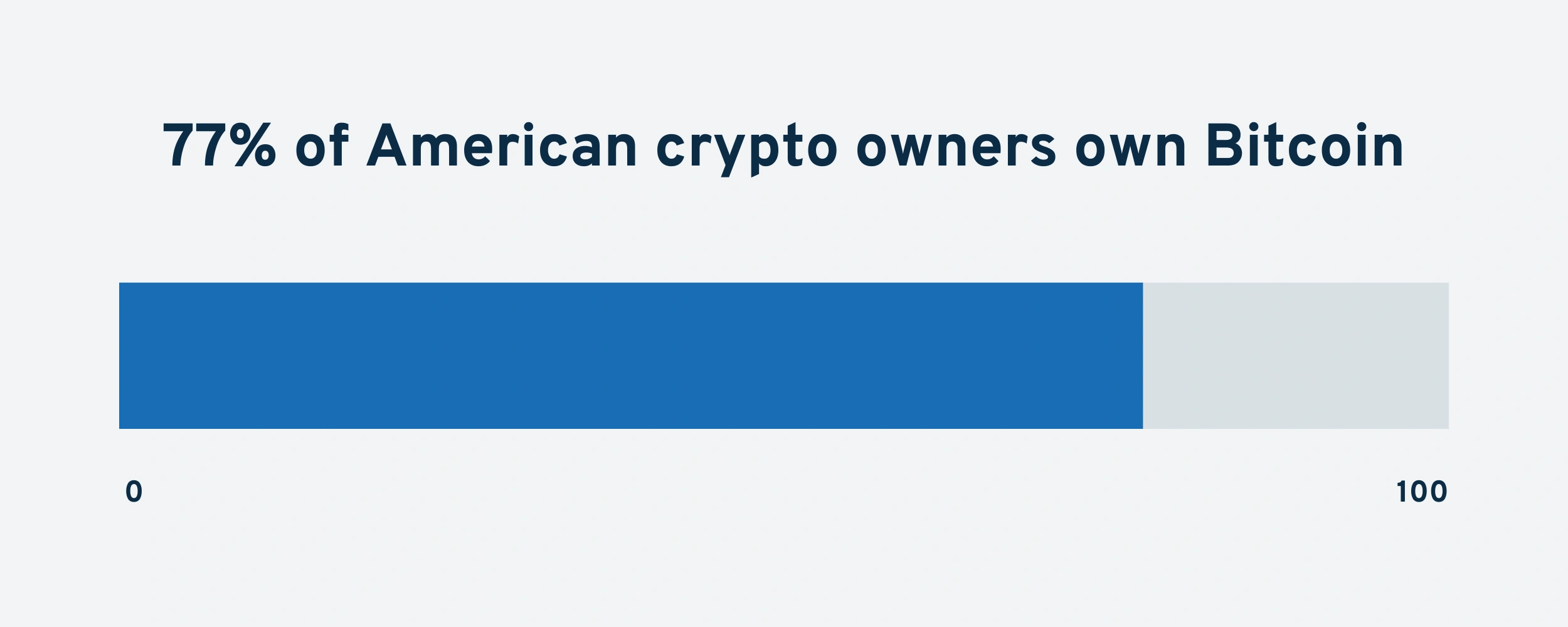 Despite the thousands of cryptocurrencies available, Bitcoin still reigns as the most popular crypto in the US. Other popular cryptocurrencies are Ethereum (42% ownership) and Dogecoin (30% ownership).
18% of American college students own cryptocurrency (Statista)
Students in the hard sciences are more likely to invest — 19% of medicine majors and 18% of computer science majors in the US own at least some amount of crypto. The soft sciences are a different story — only 8% of humanities and 3% of social science majors own crypto.
66% of Americans say they have no interest in cryptocurrency (CivicScience)
Despite crypto's meteoric rise, most Americans aren't ready to start using it any time soon. In fact, less than 20% has a positive opinion of crypto in a recent CivicScience poll. 5% say they're invested in and enjoy crypto while 7% say they plan on investing in the future.
Quick-service and casual dining restaurants are more likely to accept crypto payments than any other business (Statista)
A Statista survey of 21,941 companies found that 1,904 quick-service and casual dining restaurants had either cryptocurrency ATMs or accepted crypto as a payment method. Rounding out the top 5 were accommodation, IT services, public ATMs, and convenience stores and gas stations.
Retail, grocery, and luxury goods sellers are the most likely to accept crypto payments (Statista)
Willingness to adopt crypto as a payment model varies wildly across industries. 80% of retail, grocery, and luxury goods merchants are open to crypto. Only 25% of travel, hospitality, and automotive merchants share that enthusiasm.
72% of game development studios are "not interested" in accepting cryptocurrency as payment (Game Developers Conference)
The 2022 State of the Game Industry survey asked 2,700 game developers how they felt about crypto as a payment tool. Only 1% reported currently accepting crypto as payment, with 21% saying they were "somewhat interested" and 6% saying they were "very interested."
International B2B blockchain transactions could total $1.7 billion by 2025 (Statista)
One of blockchain's earliest advertised benefits was how it would revolutionize cross-border transactions. In the B2B space alone, international blockchain transactions could hit $542 million this year.
There are 38,746 crypto ATMs worldwide (CoinATMRadar)
Owners can now exchange crypto for cash in 77 different countries. Coinme, one of the top crypto ATM companies, has over 15,000 crypto exchange locations.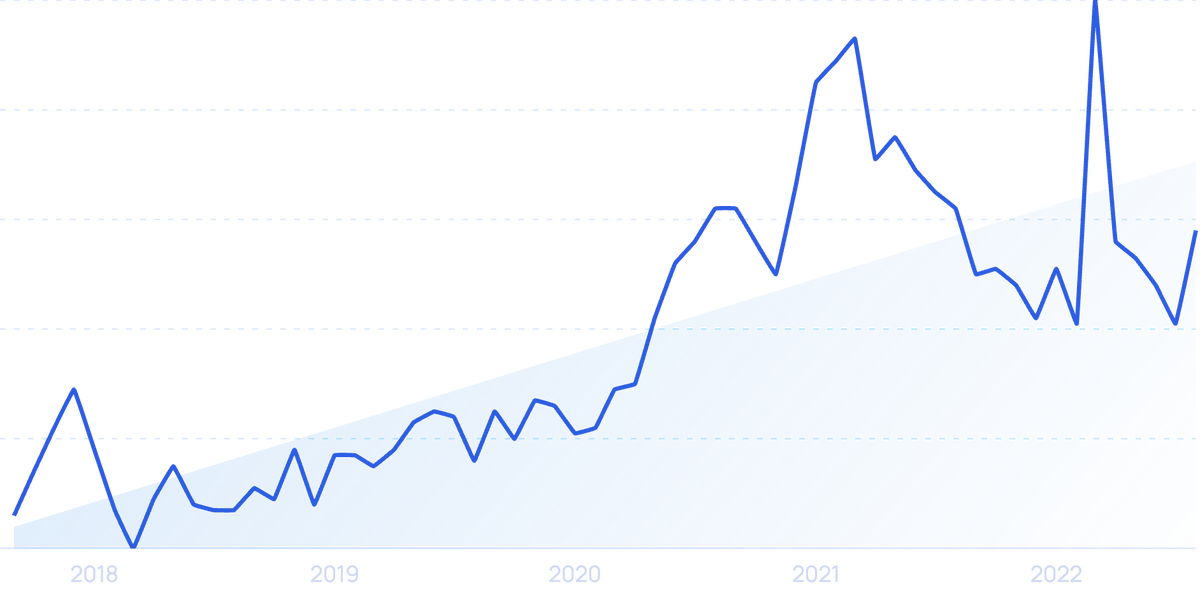 Interest in crypto ATMs has surged, with "coinme" searches up 866% over the past 5 years.
Los Angeles has more Bitcoin ATMs than any other US city (CoinRadar)
There are 1,997 Bitcoin tellers and ATMs in Los Angeles. Other US hot spots are Houston (1217), Chicago (1,213), Dallas (1,170) and Atlanta (955).
Cryptocurrency Mining Statistics
Cryptocurrencies don't just materialize out of thin air. Crypto mining — the process of validating millions of cryptocurrency transactions — is what leads to the creation of new virtual coins.
The average Ethereum (ETH) mining setup earns $4,854.50 per year (BitInfoCharts & CoinMarketCap)
BitInfoCharts tracks Ethereum mining's daily profitability at 1 Megahash per second. According to CoinMarketCap, the average mining setup uses 7 GPUs, each with the computing power to handle 50 Megahashes per second. Based on current data, that setup would earn a miner just over $13 per day.
90% of Bitcoins in existence have already been mined (CoinGecko)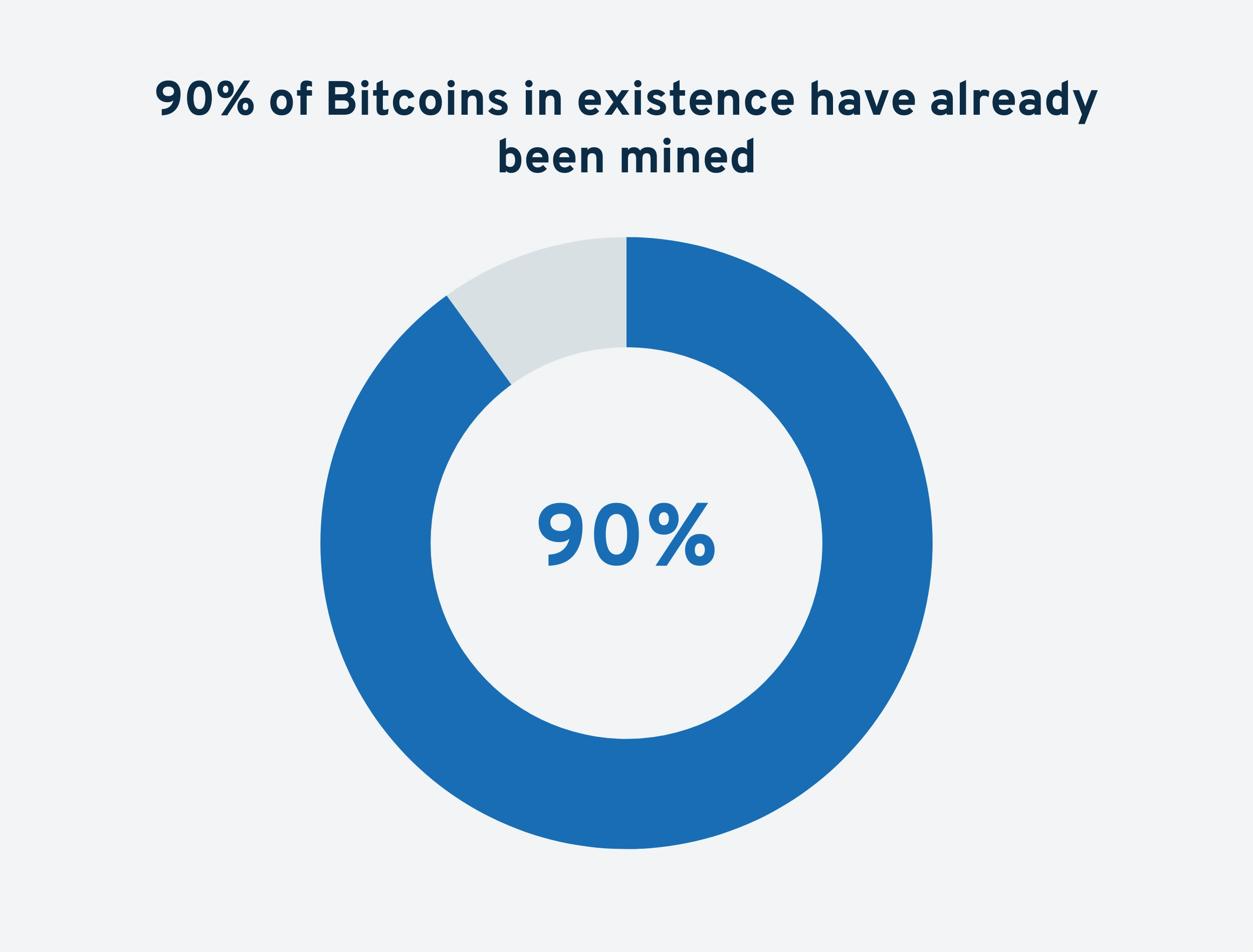 There are 21,000,000 Bitcoins in existence and 19,131,581 in circulation. Bitcoin mining is becoming increasingly harder. The first 90% were mined in 12 years. Miners won't release the final Bitcoin until around the year 2140.
35% of all Bitcoin mining takes place in the United States (Cambridge)
Until July 2021, China was the home for most of the world's Bitcoin mining. After China's implicit ban on crypto use, the US has moved into the top spot. Other countries in the top five are Kazakhstan (18%), Russia (11%), Canada (10%), and Ireland (5%).
If Bitcoin were a country, it would rank 23rd overall in energy consumption (Digiconomist)
Bitcoin miners use a massive amount of energy. Much of that activity is in regions that rely on cheap, polluting resources like coal. Bitcoin's carbon footprint — 77 megatons of CO2 — is comparable to the nation of Kuwait.
A single Bitcoin transaction consumes the same amount of energy as 1,523,871 VISA transactions (Digiconomist)
Mining a single Bitcoin requires a tremendous amount of energy and computing power. The true energy cost of a single Bitcoin transaction is 2,264 kWh. To put that into perspective, the average apartment in New York City consumes 572 kWh per month.
Wrap Up
Cryptocurrency is a complex ecosystem of crypto miners, investors, and consumers. It's a multi-trillion dollar industry that shows no signs of slowing down. Its growth has led to sub-markets like trading platforms, wallet apps, and crypto ATMs.
The speculative nature of crypto might scare some would-be adopters away, but overall confidence in cryptocurrency grows each year. In turn, more businesses are considering adding crypto to their list of payment options.
Crypto can be a volatile investment. Prices can swing up and down, but the overall trend points to incredible long-term growth. What will crypto look like in another 10 years?
For more crypto-related content, take a look at our top cryptocurrency trends, 5 blockchain statistics, and 10 important blockchain trends.