51 Incredible Customer Loyalty Statistics (2024)
For brands across all industries, attracting new customers is just one part of a successful growth strategy.
Retaining existing customers — and building strong brand loyalty — is even more important.
So what makes customers loyal to a brand?
It all depends on the customer. Price and quality matter more for older consumers, while younger shoppers often consider things like environmental and social impact.
Brands can also use incentives — in the form of customer loyalty and rewards programs — to entice customers to stick around.
The latest customer loyalty statistics reveal that while brands invest more money into loyalty management, consumers set a high bar for brands they're loyal to.
Here are 51 new customer loyalty statistics for 2024.
Top Customer Loyalty Stats
Before going into the stats in detail, here are a few of the most notable stats to get started with:
72% of global customers feel loyalty toward at least one brand or company
Price is the #1 factor keeping customers loyal to their favorite brands
88% of consumers say it takes three or more purchases to build brand loyalty
The loyalty management market is worth $4.43 billion
The average American consumer belongs to 16.7 customer loyalty programs
57% of Gen Z Americans are less loyal to brands now than before the COVID-19 pandemic
Brand Loyalty Statistics
Brand loyalty is a powerful thing. Customers shop their favorite brands for years, sometimes even for life. But that doesn't mean brands can get complacent. Poor customer service or deceptive messaging can turn away even the most loyal customers.
Around 7 in 10 global customers feel loyalty toward at least one brand or company (Zendesk)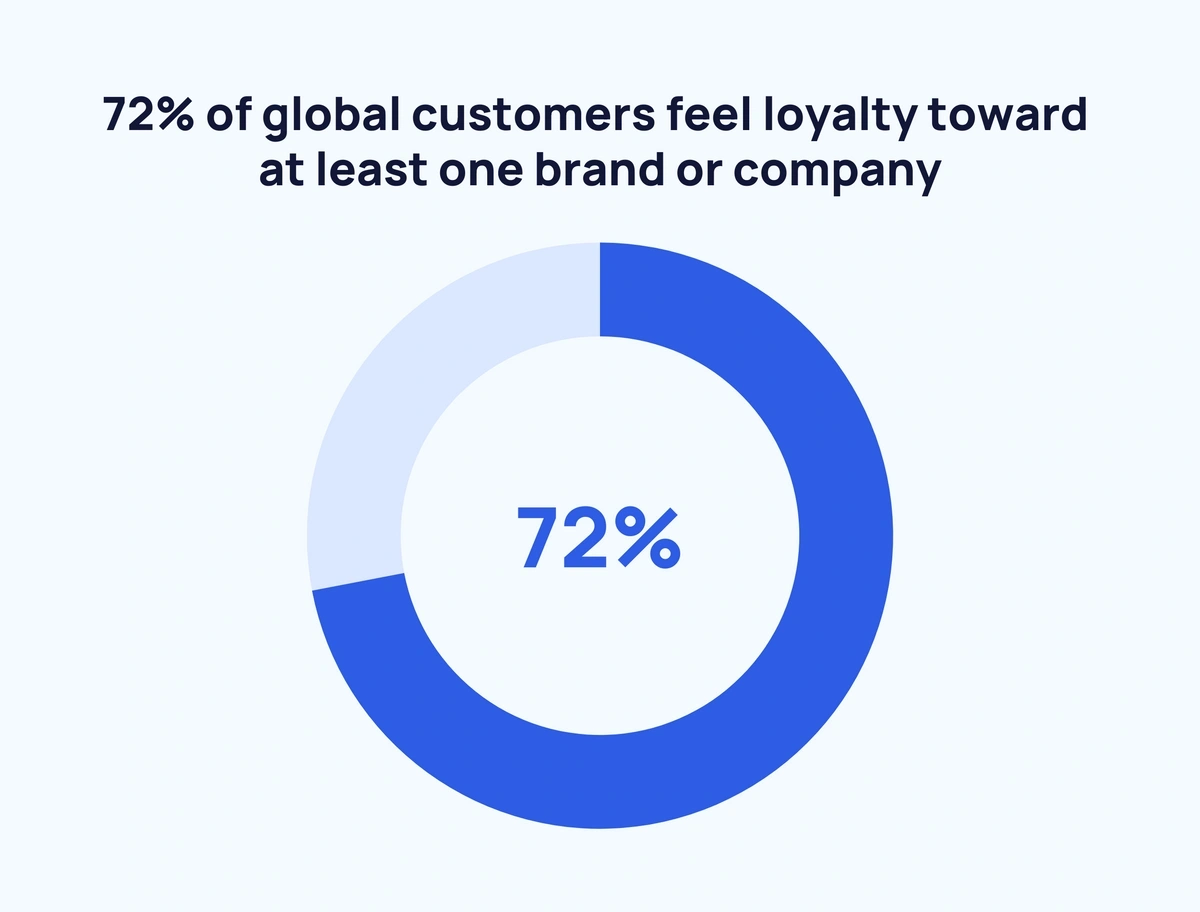 Over two-thirds of customers around the world report having some degree of brand loyalty. But loyalty varies significantly across countries. In the US, over 80% of customers have brand loyalty. In Japan, brand loyalty drops to just over 50%.
59% of American consumers say that once they're loyal to a brand, they're loyal to it for life (Acquia)
When it comes to customer loyalty longevity, Americans have the rest of the world beat. The US has the highest percentage of lifelong customer loyalty in the world.
75% of American consumers say they're more likely to be loyal to brands that understand them on a personal level (Acquia)
While consumers prefer a personalized experience, they're not impressed with the way brands use their personal information. 61% think brands should be more thoughtful in using personal information to predict customer needs.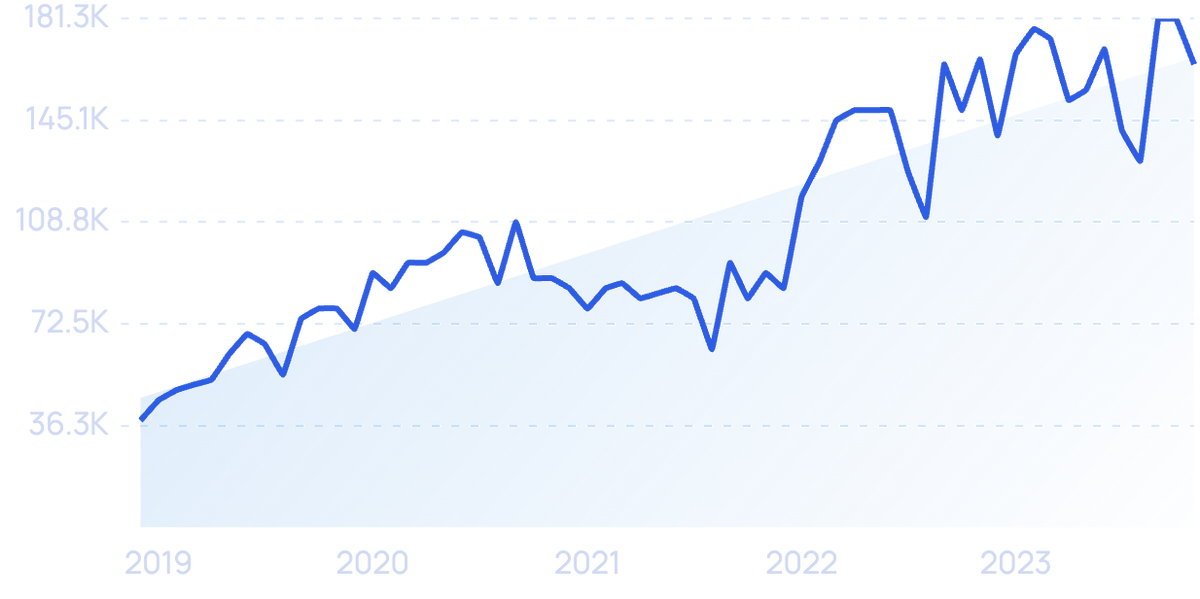 Sendinblue is an email marketing platform focused on building personalized messaging. Search growth is up 333%.
88% of consumers say it takes three or more purchases to build brand loyalty (Yotpo)
37% say they need to make five or more purchases before committing to a brand, while just 12% say they're ready to commit after two.
Price is the top factor keeping customers loyal to their favorite brands (Zendesk)
In a recent survey, 62% of global customers listed price as an important factor, compared to customer service (57%) and product or service offerings (54%). Only 27% of global consumers consider personalization and promotions important to brand loyalty.
Over half of global consumers believe customer service is "very important" in brand choice and loyalty (Microsoft)
Customer service standards are trending up. 59% of consumers consider customer service more important than they did a year ago.
55% of US and UK consumers say they trust brands less than they did in the past (Hubspot)
81% of that same group trusts product advice from friends and family over brand messaging. 71% don't trust sponsored social media posts, and 65% don't trust traditional advertisements.
Around 3 in 5 global consumers have cut ties with a brand because of poor customer service (Microsoft)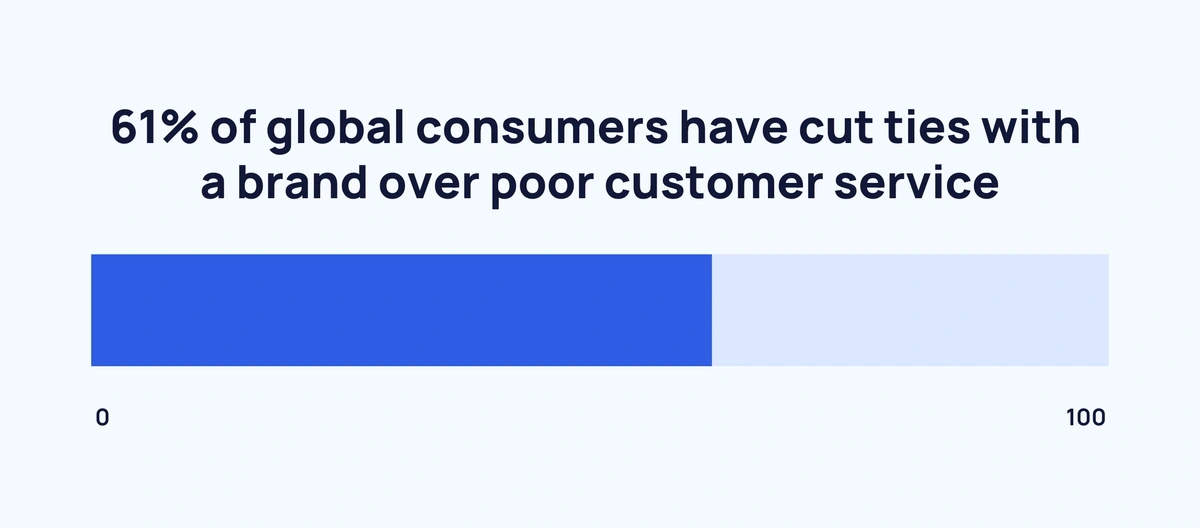 Customer service is critical to maintaining customer loyalty. Nearly half (48%) of customers have dropped a brand in the past year because of customer service issues.
Lying about product performance is the top reason customers switch brands (YouGov)
31% of American consumers would switch brands if they caught their favorite company lying about product performance or efficiency.
36% of American consumers switched brands during the COVID-19 pandemic (McKinsey)
3 out of 4 Americans changed their shopping behavior during the COVID-19 pandemic. 73% of US consumers who switched brands intend on staying loyal to their new brand.
Loyalty Management Statistics
Brands don't just hope for customer loyalty. They actively pursue ways to win over loyal shoppers. Here's a look at the loyalty management market and how businesses work to build brand loyalty behind the scenes.
The loyalty management market is worth $6.47 billion (Fortune Business Insights)
Brands invest huge sums of money in loyalty management and are poised to invest even more in the future. The loyalty management market could be worth as much as $28.65 billion by 2030. That's a 23.7% annual growth rate.
Loyalty management makes up 23% of global brands' customer ecosystem spending (Business Wire)
Brands spend a collective $323 billion per year on their customer ecosystem, which includes loyalty management, customer engagement, customer relationship management (CRM), and tech and transaction enablers. Brands spend over $75 billion per year on loyalty management alone.
69% of brand executives say they've increased loyalty investment over the past two years (Business Wire)
Loyalty investments seem to be paying off. Over half (55%) of those executives say they'll increase loyalty investments even more in the next two years.
Attracting new customers is the top goal for brands investing in customer loyalty strategies (Harvard Business Review)
Brands investing in customer loyalty shoot for several positive outcomes. Attracting new customers is the most common, with 65% of brand executives citing it as a top goal. Other target outcomes are building emotional brand connections (57%), gaining customer preference insights (50%), and increasing brand advocacy (49%).
Mobile solutions are the leading customer loyalty tech investment for global brands (Harvard Business Review)
52% of global brands are investing in mobile technologies like digital wallets as part of their customer loyalty strategy.
Just 2 in 5 brand executives think their customer loyalty strategies are effective (Harvard Business Review)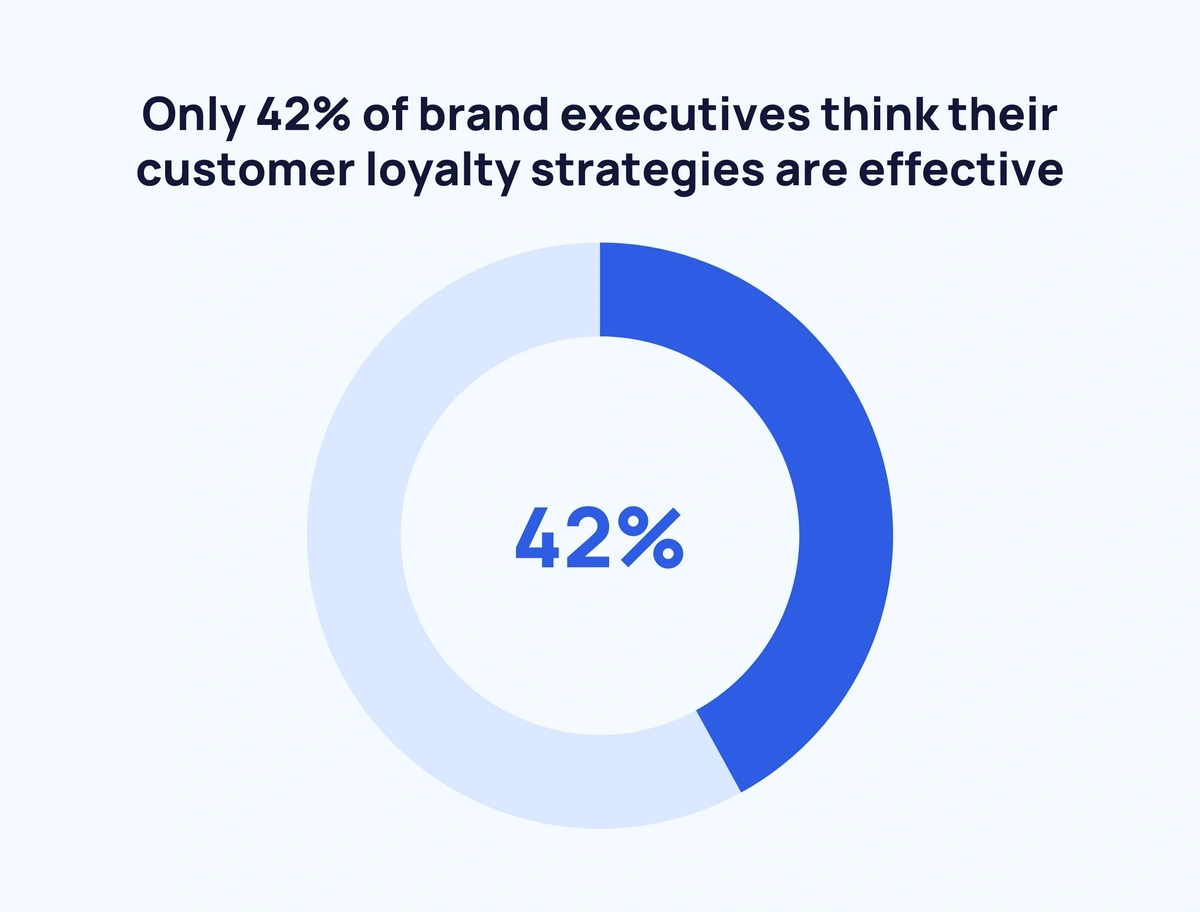 Outdated loyalty strategies could be to blame, with 46% of brands saying their customer loyalty strategies aren't innovative enough.
50% of marketers list brand loyalty as one of the top goals of their content marketing strategies (Digital Information World)
Content marketing is primarily used to attract new customers, but marketers are also finding ways to use content to build loyalty. Consumer brands are more likely to use content in their customer loyalty strategies than B2B companies.
Ecommerce companies are now more focused on retention than conversion or acquisition (Yieldify)
The booming eCommerce industry has shifted its focus in the last two years from getting new customers to retaining existing customers. Most are turning to personalization to make this happen, with 74% of eCommerce brands reporting boosting efforts to personalize their websites.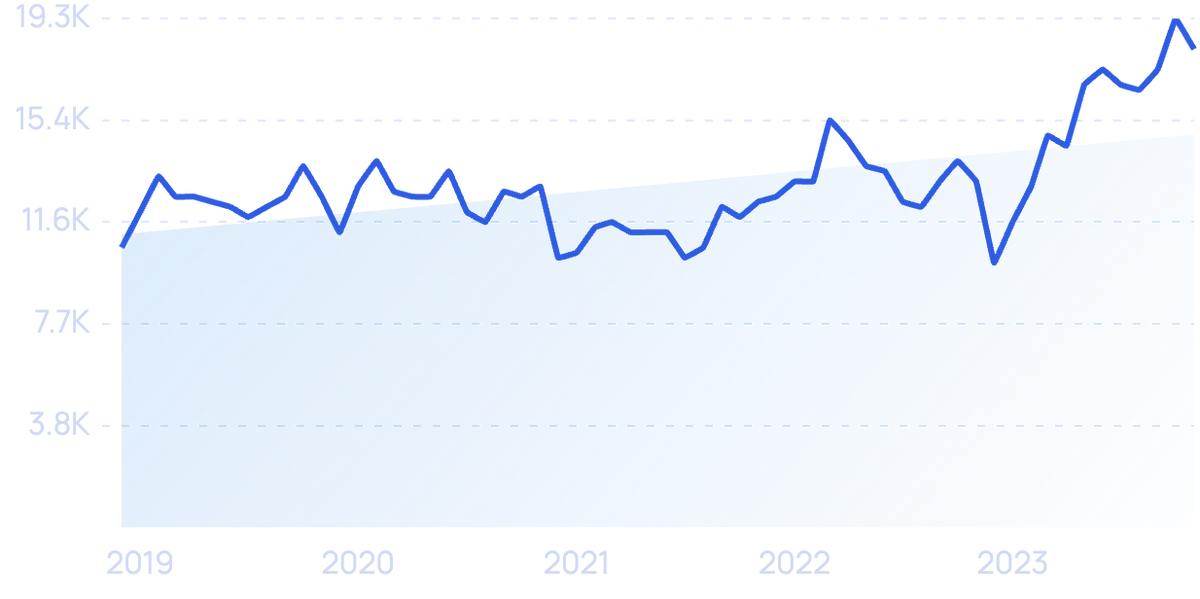 Customer engagement is one of many tools brands use to increase customer retention.
Loyalty Program Statistics
One of the most effective customer loyalty strategies is running a loyalty or rewards program. Brands use free and paid membership programs to encourage customer loyalty. With those memberships, shoppers can earn points, use free shipping, and enjoy other perks.
Taking too long to earn rewards is the most common reason consumers dislike a loyalty program (Loyalty Magazine)
45% of consumers don't appreciate how long it takes to earn rewards from their loyalty programs. 31% find it too difficult to earn rewards, while 27% don't think the rewards are valuable enough.
On average, American consumers belong to 16.7 customer loyalty programs (Bond Brand Loyalty)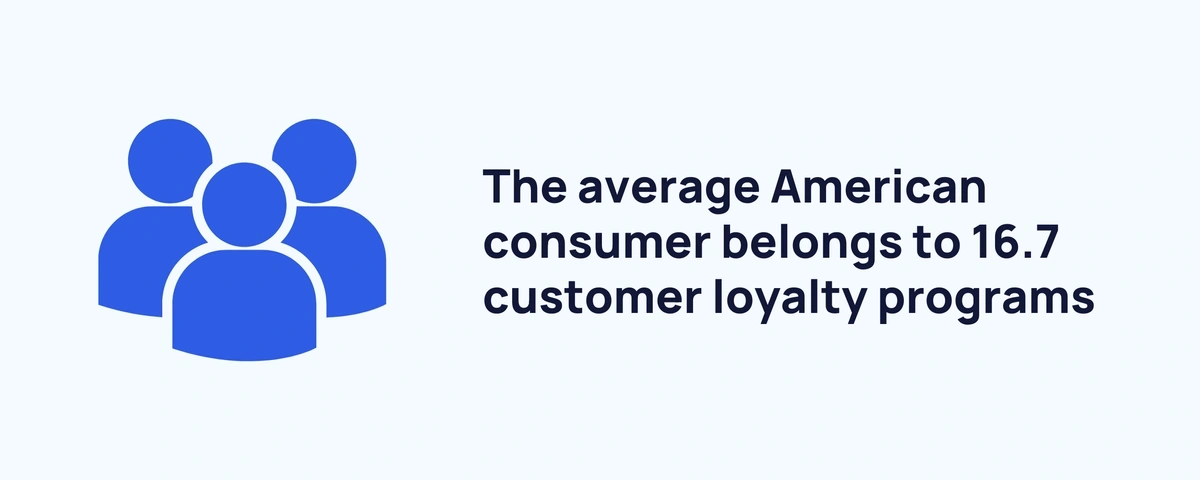 Of those loyalty and rewards programs, the most actively used are credit cards, high-frequency retail, mid-frequency retail, travel, and dining.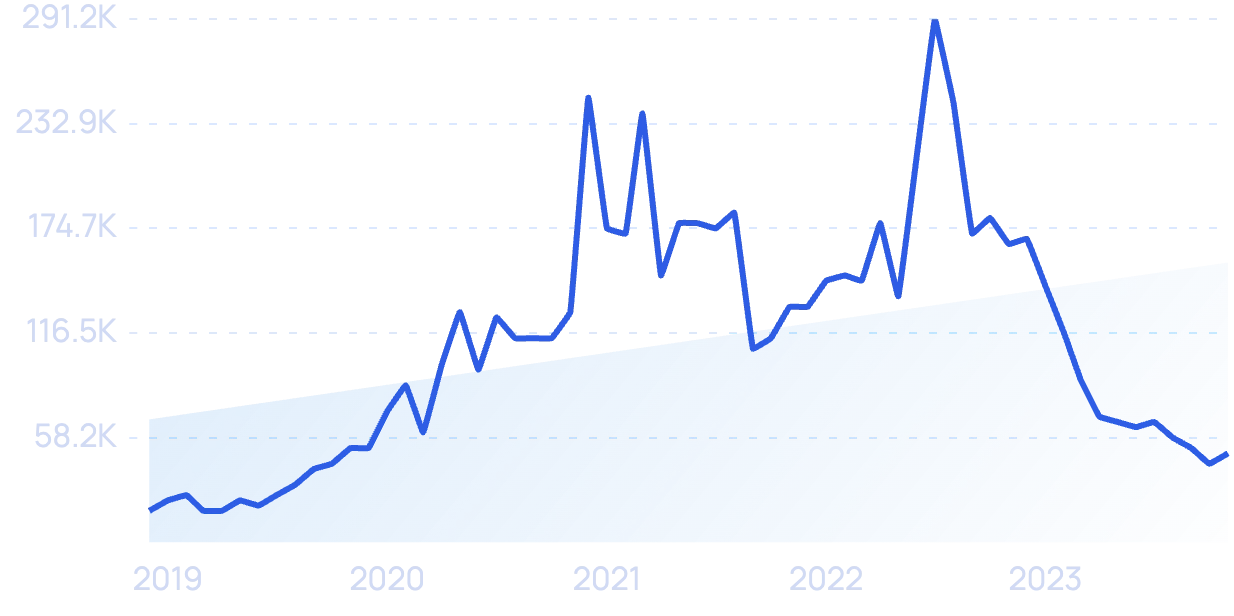 Fetch Rewards is a mobile app that incentivizes users to shop with their favorite brands. Searches are up 183%.
64% of loyalty program members spend more money to maximize points earnings (Bond Brand Loyalty)
Points are an effective incentive to drive customers toward spending on brands. That incentive increases in high-income demographics. 78% of consumers who earn $200,000 or more tailor their spending habits around maximizing points.
Around 3 in 5 consumers spend more on a brand after signing up for a paid loyalty program (McKinsey)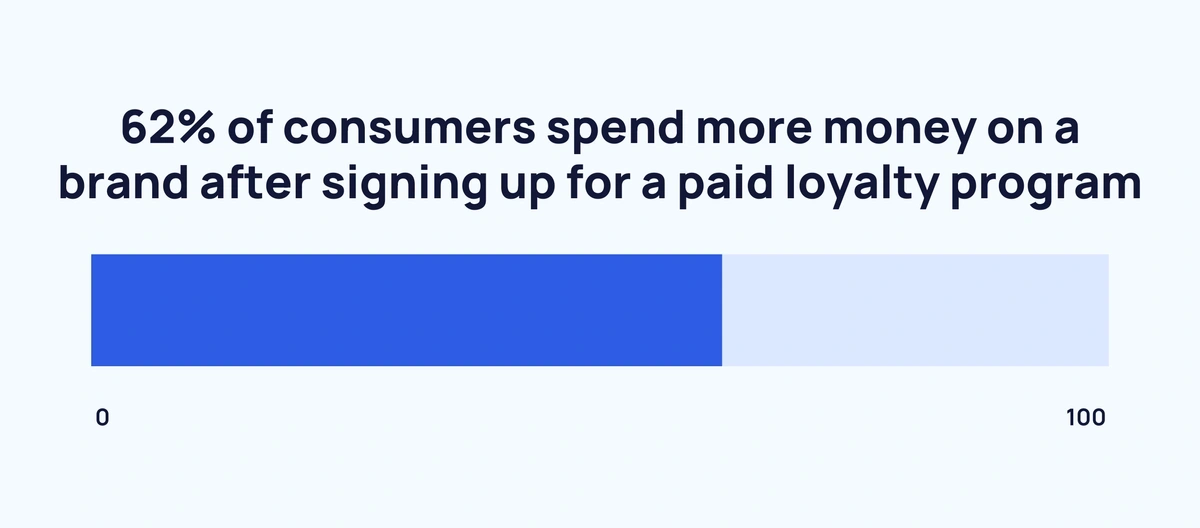 Paid loyalty programs incentivize customers to stay loyal to brands. 59% of paid loyalty members are more likely to choose that brand over competitors, and 43% are more likely to make weekly purchases.
Consumers are twice as likely to spend money on a brand with a paid loyalty program over a free loyalty program (McKinsey)
60% of consumers spend more on a brand if they have a paid loyalty membership. With free memberships, that number drops to just 30%.
70% of consumers say membership fees are the top reason for not joining a loyalty program (Bolt)
While paid loyalty programs can push shoppers to spend more money, they can also scare away potential customers. 31% of consumers say expensive fees are the top reason they'd cancel a loyalty membership.
58% of American shoppers expect free shipping and no order minimums with their paid loyalty memberships (Statista)
39% of shoppers expect same-day delivery while 31% expect to find more shopping options than they would in-store.
Customer Loyalty Demographic Statistics
People are loyal to brands for many different reasons. However, when we look at broader demographics, patterns start to emerge.
American women are 15% more likely to join a loyalty or rewards program than American men (eMarketer)
Approximately 2 in 3 (68%) American women subscribe to a loyalty program, compared to only 59% of American men.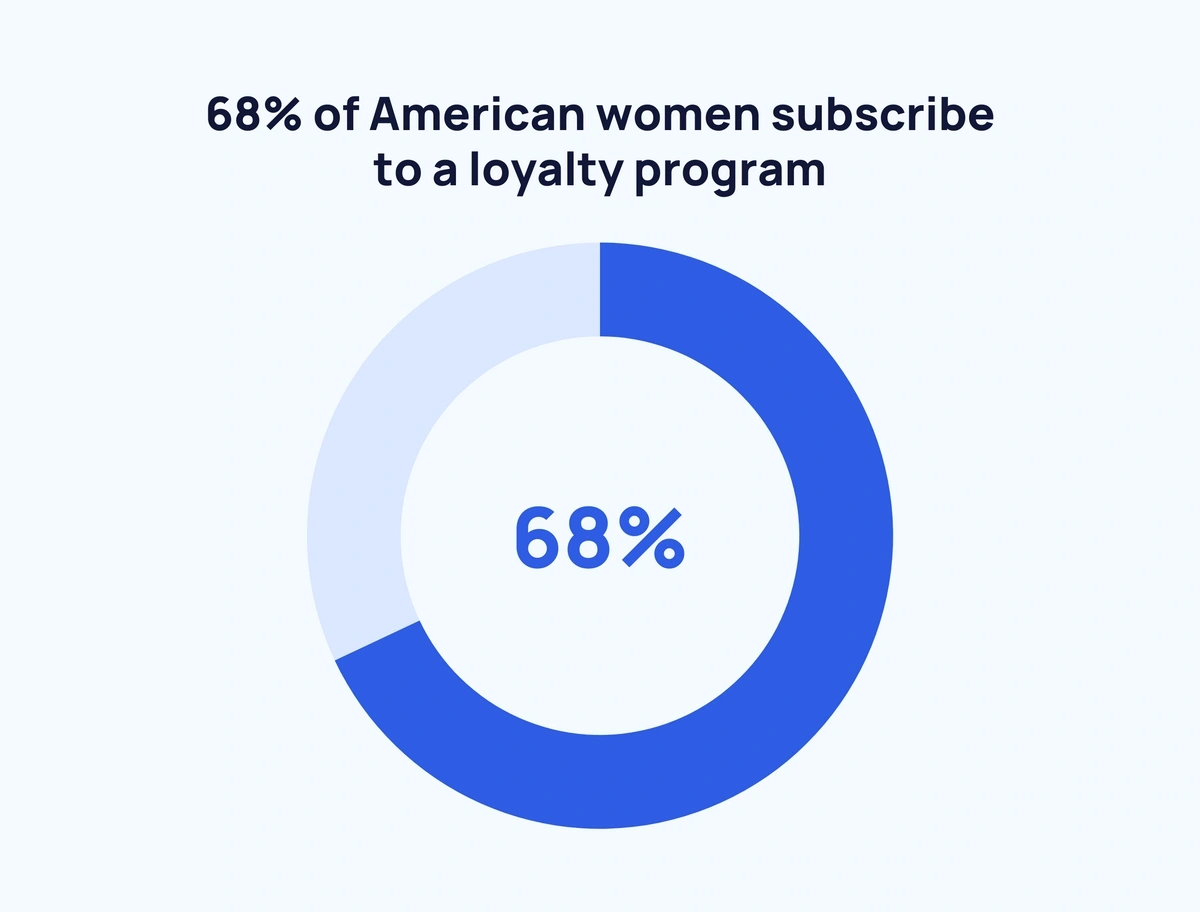 In the US, the 55-64 age demographic is the most likely to join a loyalty or rewards program (eMarketer)
71% of Americans aged 55-64 are part of at least one loyalty program while only 43% of Americans aged 18-24 are loyalty program members.
Millennials are more likely than Gen Xers and Baby Boomers to write positive reviews for their favorite brands (KPMG)
71% of millennials say they'd leave good reviews for their favorite brands, as opposed to 66% of Gen Xers and 59% of Baby Boomers.
Disappointing rewards are the top reason millennials abandon customer loyalty programs (Statista)
Over half (57.7%) of millennials say they'd abandon a brand's loyalty program if the rewards weren't compelling or relevant enough. Other reasons for abandonment are waiting too long to accumulate points (48%), not enough ways to earn points (47.8%), and programs being too complicated (45%).
Millennials are 14 times more likely to access loyalty programs via smartphone than they are from a computer (Statista)
Mobile is the preferred platform for rewards programs according to millennials. 46% prefer mobile apps, 28% text message links, and 11% mobile wallets.
Gen Z is more likely to be willing to pay more for environmentally friendly or socially conscious apparel brands (Statista)
74% of Gen Z shoppers say they'd pay more for apparel products that were environmentally or socially minded. 71% of millennials shared that feeling as opposed to just 59% of Gen X.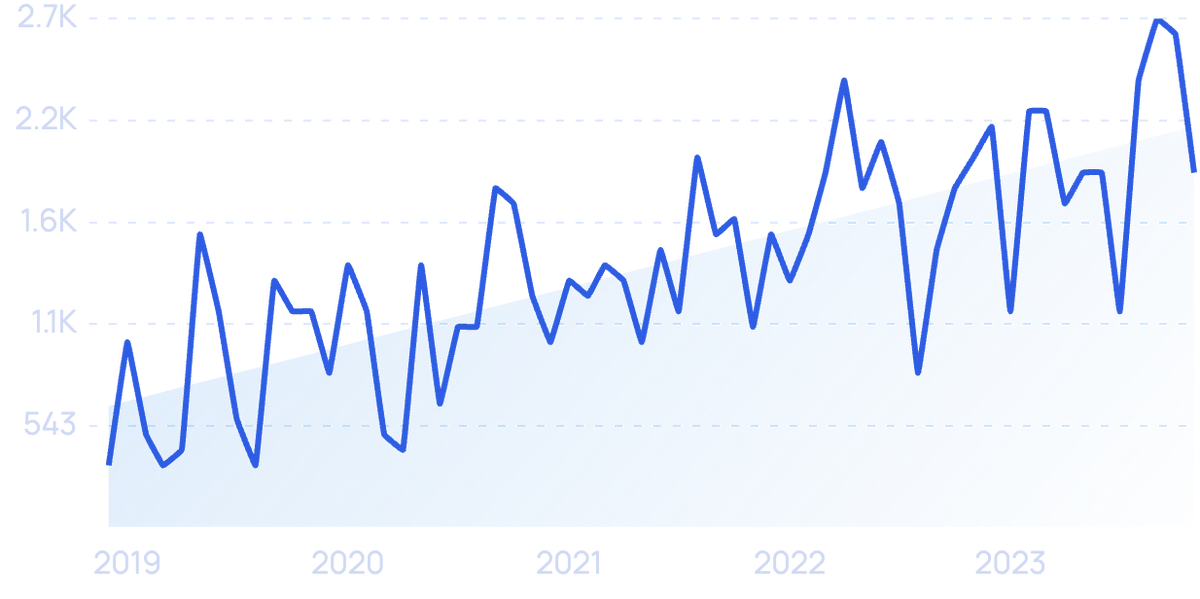 Sustainable packaging materials are a prerequisite for many Gen Z and millennial shoppers.
57% of Gen Z Americans are less loyal to brands now than before the COVID-19 pandemic (Sitecore)
80% say they're more likely to try new brands than they were before the pandemic, and 38% only give a brand one-second chance before abandoning it for a competing brand.
Wrap Up
As these statistics reveal, customer loyalty is a complex topic with many moving parts.
Brands have always had to focus on providing excellent value and customer service to build a loyal customer base. Now they must also consider how they stand on a variety of social and environmental issues.
Innovation may play a pivotal role in customer loyalty moving forward. Personalization and mobile solutions allow brands to create individualized experiences for their customers. And when customers feel understood by a brand, they're more likely to continue shopping with that brand in the future.
While brands continue to innovate, they need to keep listening to their customers — or they risk losing them to the competition.
If you enjoyed these customer loyalty statistics, check out Important Consumer Trends and Personalization Trends.