6 Kitchen Trends to Watch (2023 & 2024)
The average size of kitchens in America has been increasing since the 1980s. Today, it's very common for large homes to have kitchens that span 400 square feet or more.
With kitchens serving in such a prominent place in the home, builders and designers are constantly watching trends in order to provide homeowners with the latest features and updated styles.
We've compiled this list of six of the most important kitchen trends for 2023 and 2024.
1. Smart and Speedy Appliances
Smart appliances are connecting nearly every facet of the kitchen.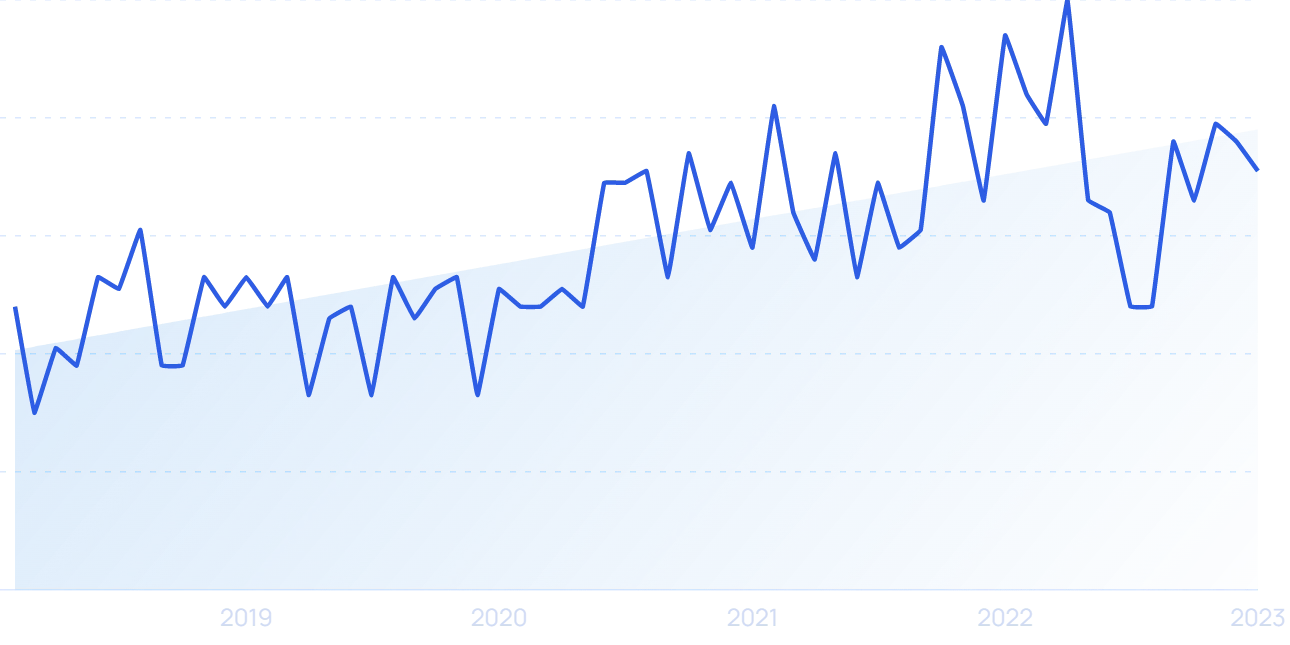 Search volume for "connected kitchen" has increased more than 160% in the past five years.
Predictions show the market for smart appliances will reach $87.9 billion by 2027 with 19.1% household penetration.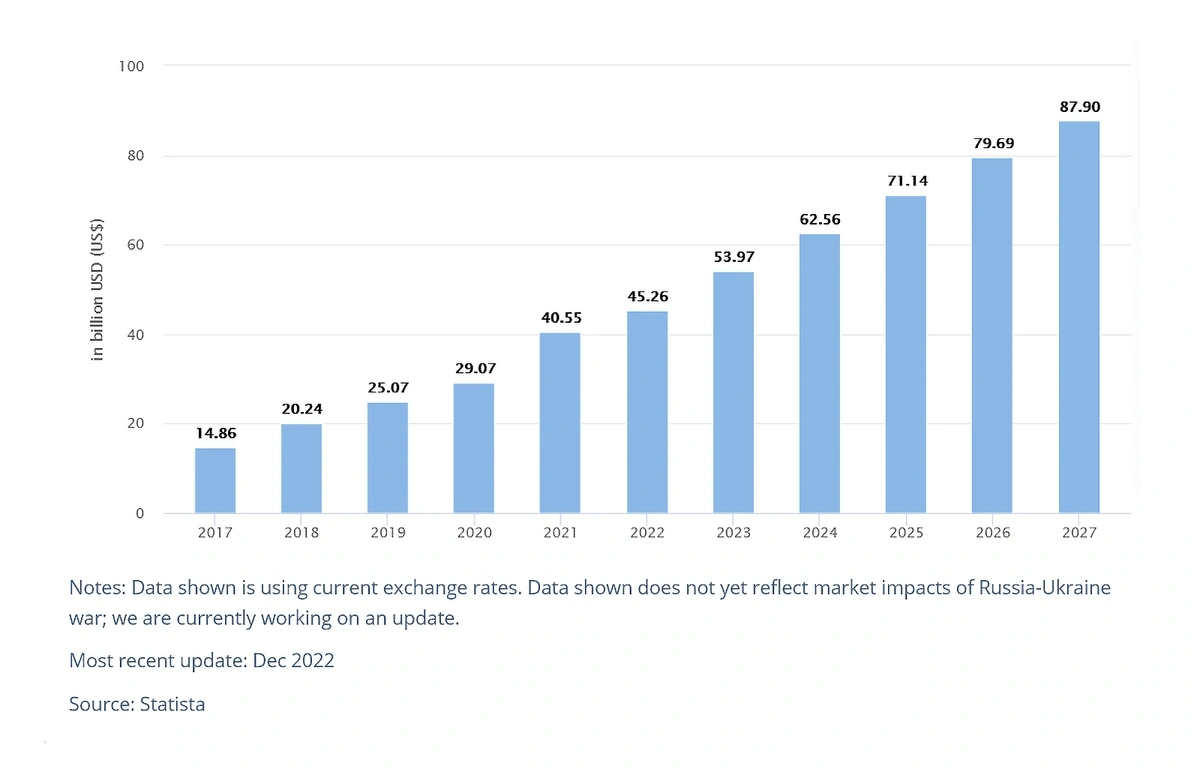 The smart appliance segment is growing at a CAGR of nearly 13%.
With GE's line of smart appliances, consumers can preheat their ovens and change the oven temperature from anywhere.
The app even offers in-oven live streaming of the baking process.
Samsung's latest oven, launching in 2023, uses AI to monitor the cooking process.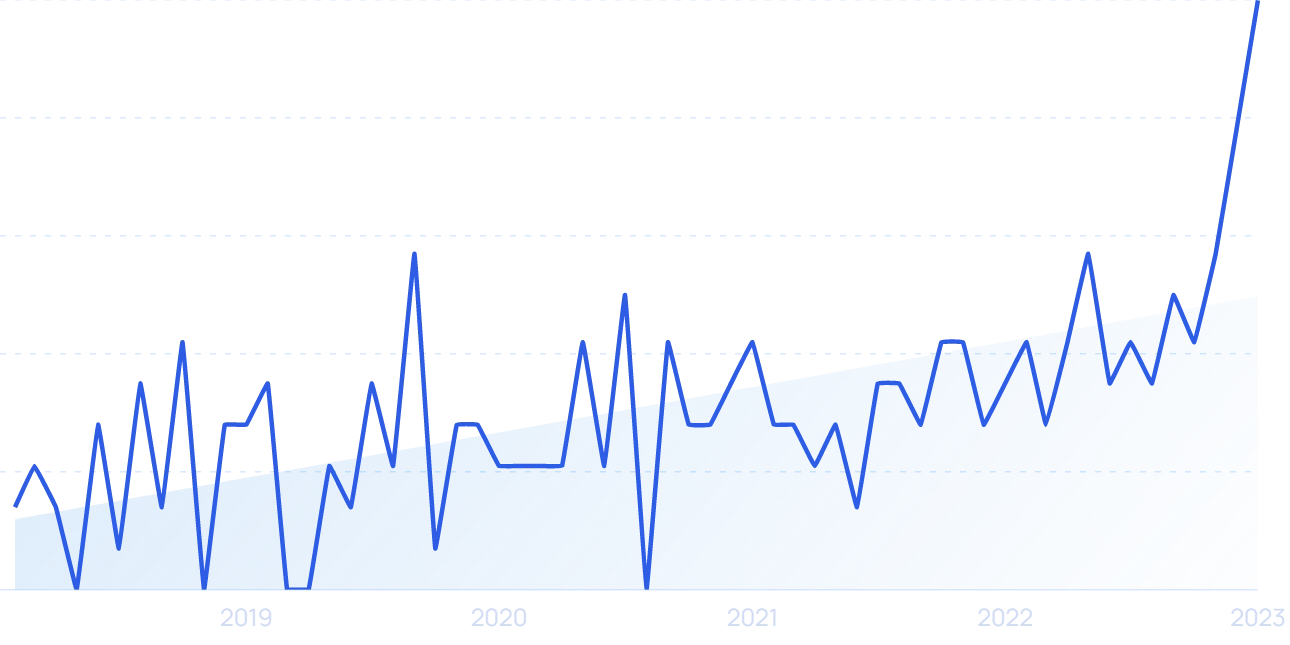 Search results for "AI oven" show a 133% increase in recent years.
The technology can recognize 80 dishes and alert the owner when the food is starting to burn.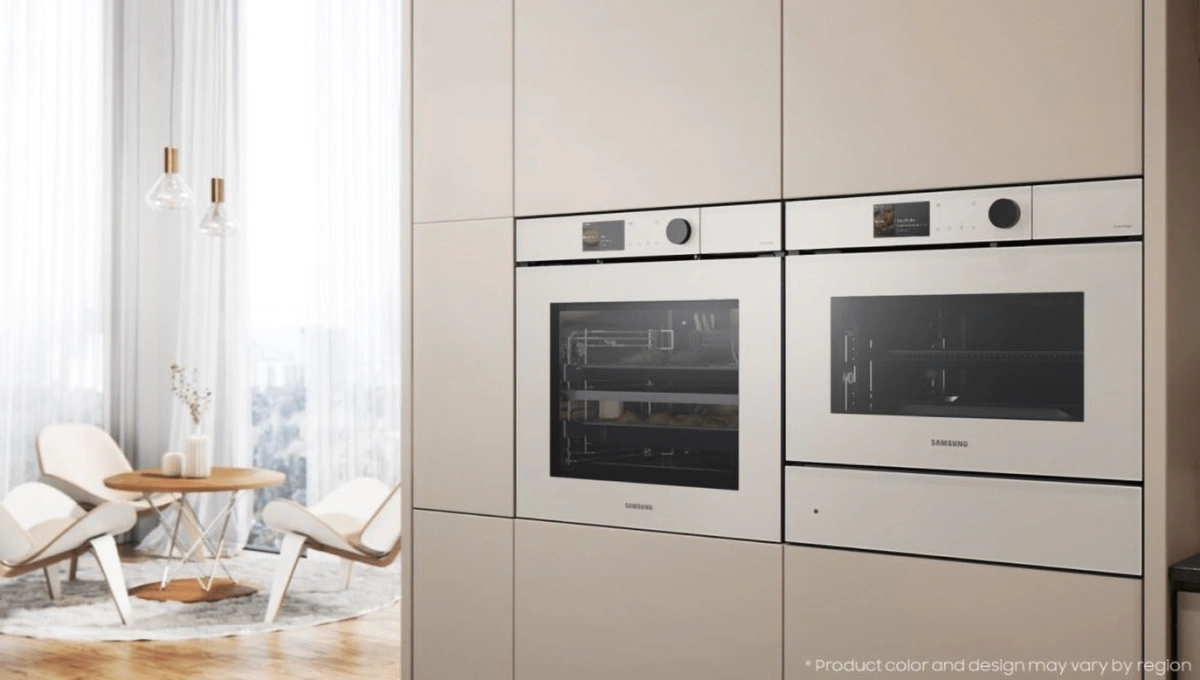 Samsung's newest oven is now available in Europe and will be released in North America during the third quarter of 2023.
One of the smartest ovens available is the Brava oven.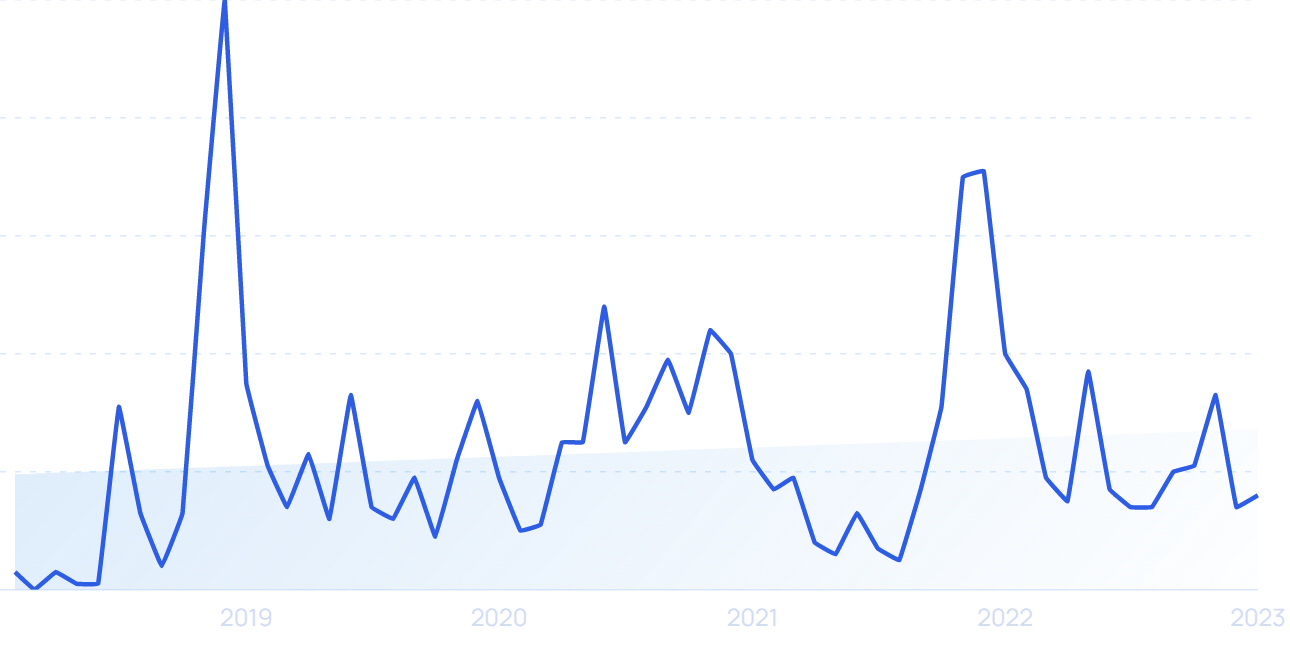 Search volume for "Brava oven" shows a 650% increase in the past five years.
This countertop oven can reach 900° F in just seconds and turn off just as fast.
For people who like to multi-task, the oven features three independently operated heating zones.
And, for those who hate to think about what's for dinner, the oven has more than 6,000 automatic recipe programs.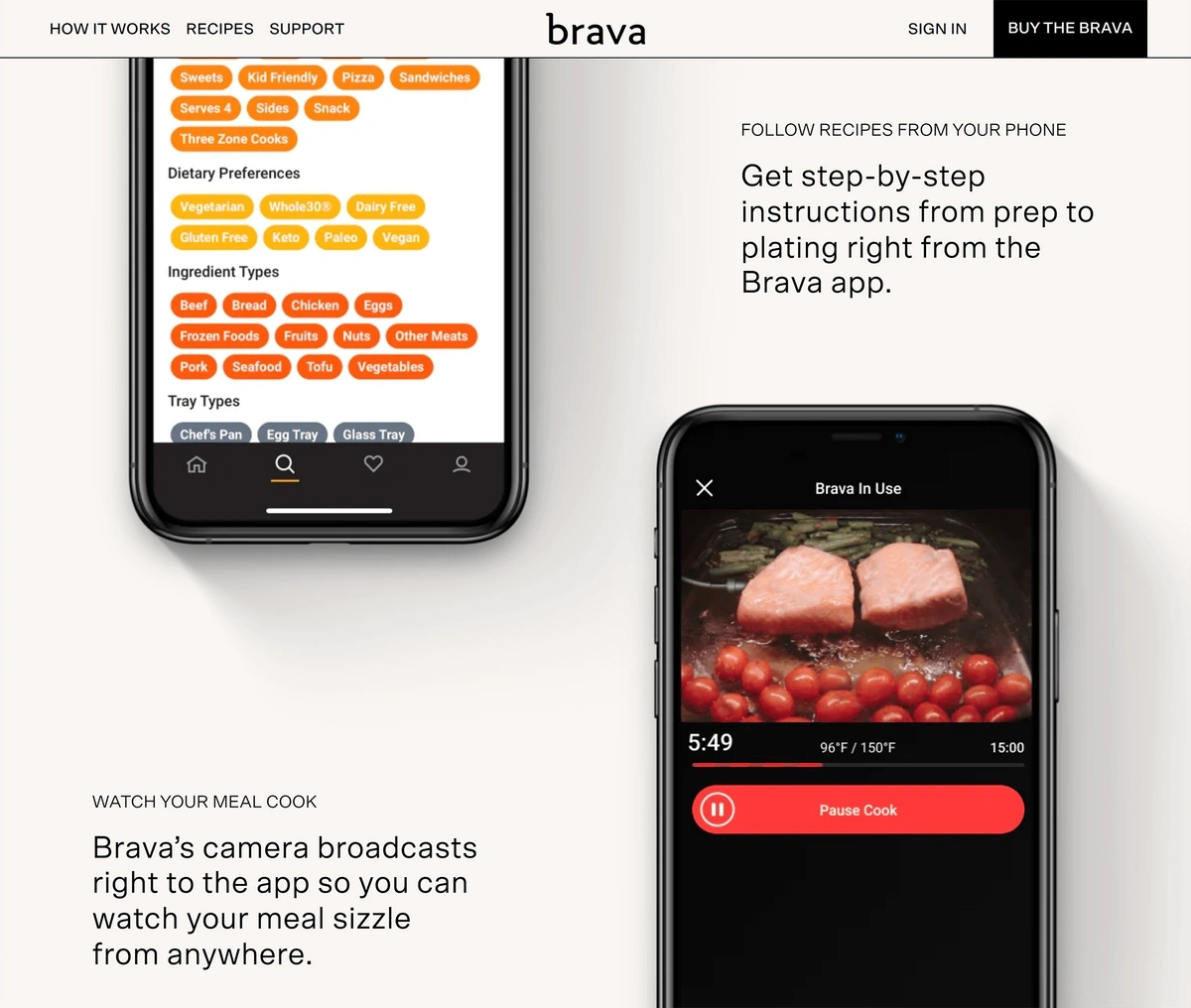 Brava's app integrations provide recipes and a live stream camera.
The technology embedded in refrigerators continues to expand as well.
The Family Hub feature from Samsung allows owners to stream music, share photos, and even watch TV directly from the fridge.
The fridge will also send cooking directions directly to the oven and create shopping lists.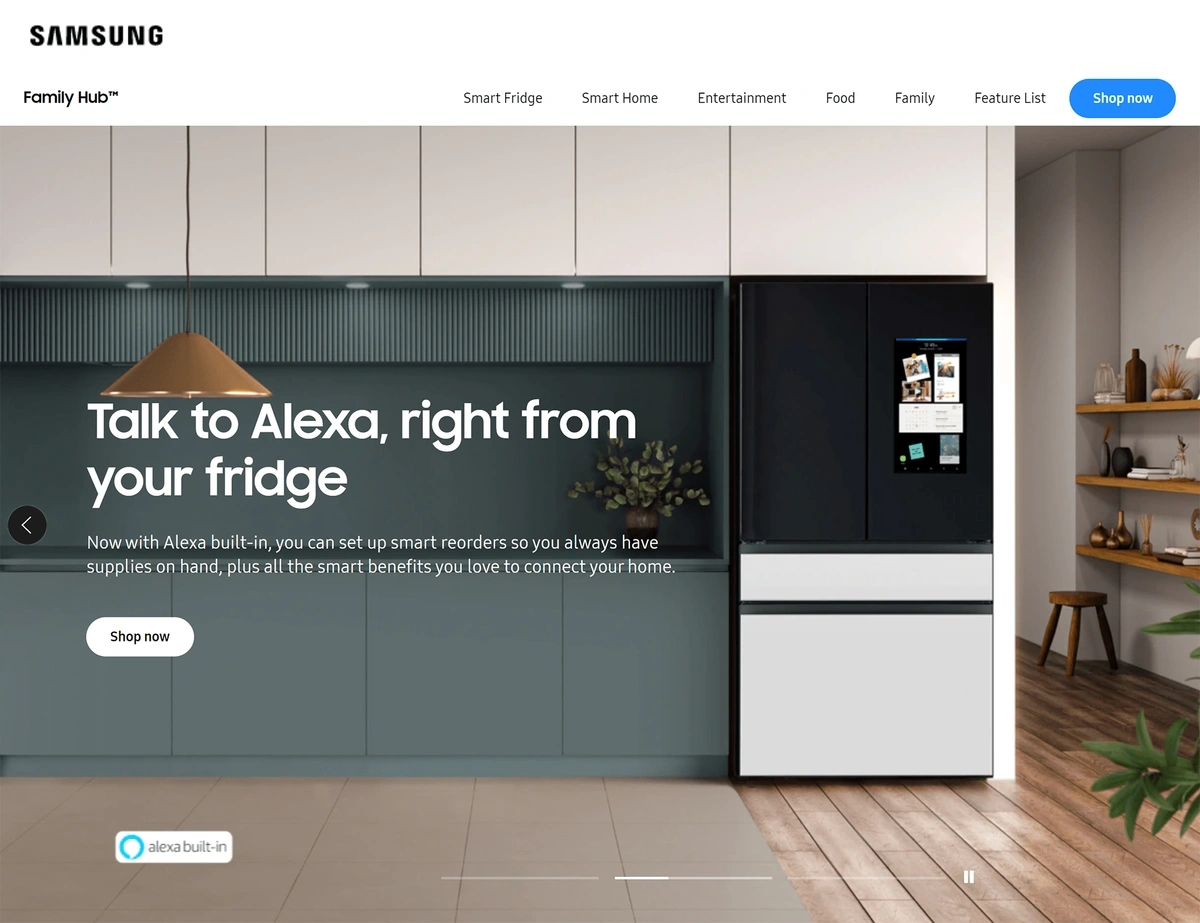 Samsung's smart refrigerators come with built-in Alexa.
2. Updated Kitchen Islands
Kitchen islands are no longer ruled by basic square and rectangular shapes. Unique island shapes, sizes, and placements are becoming more popular in 2023.
Curved kitchen islands are being incorporated in new homes and in renovations of dated kitchens.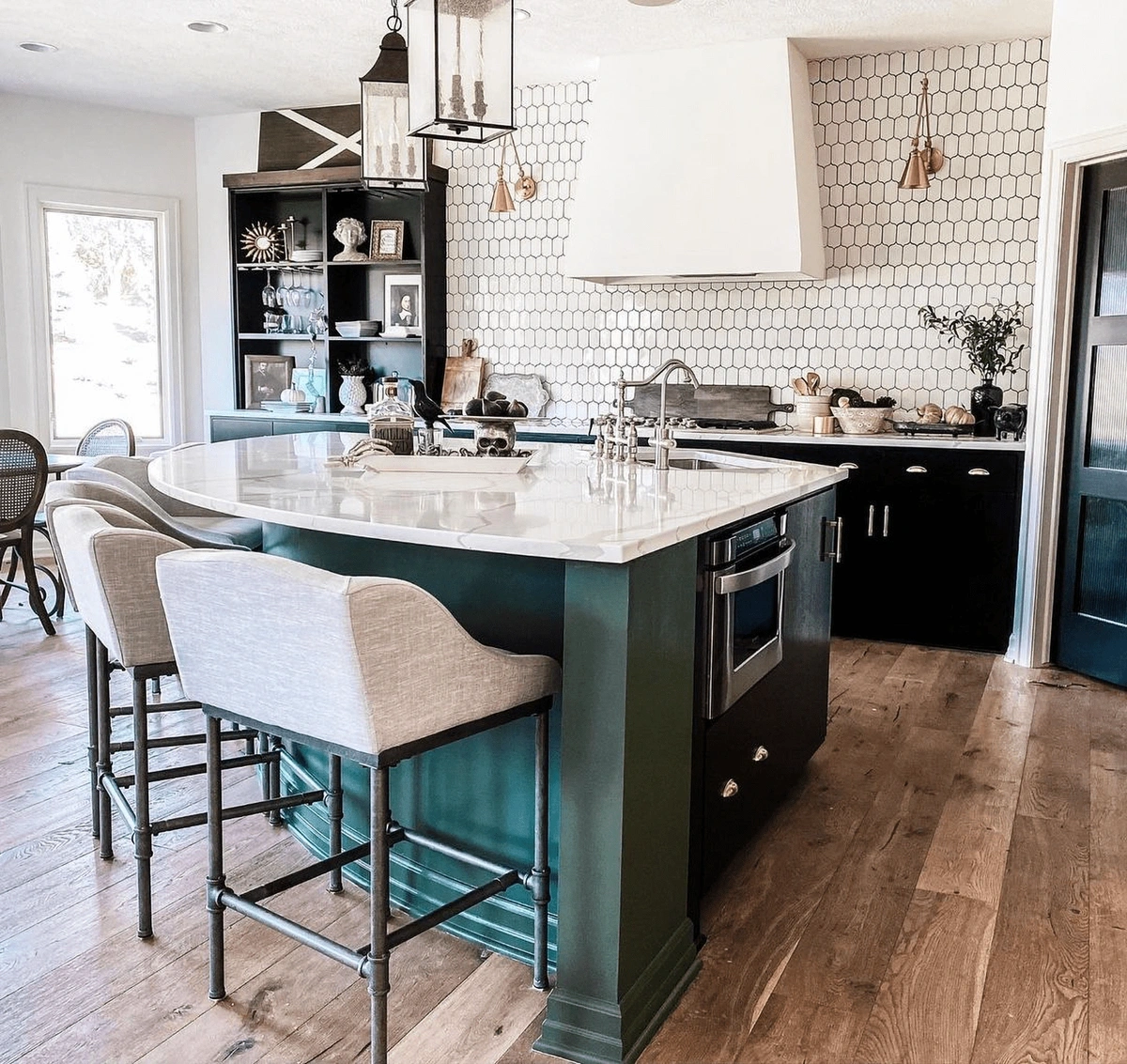 This curved island appeared on Jocelyn Wylie's Instagram, which follows the process of her home renovation.
Some curved islands are going so far as to look like dining tables.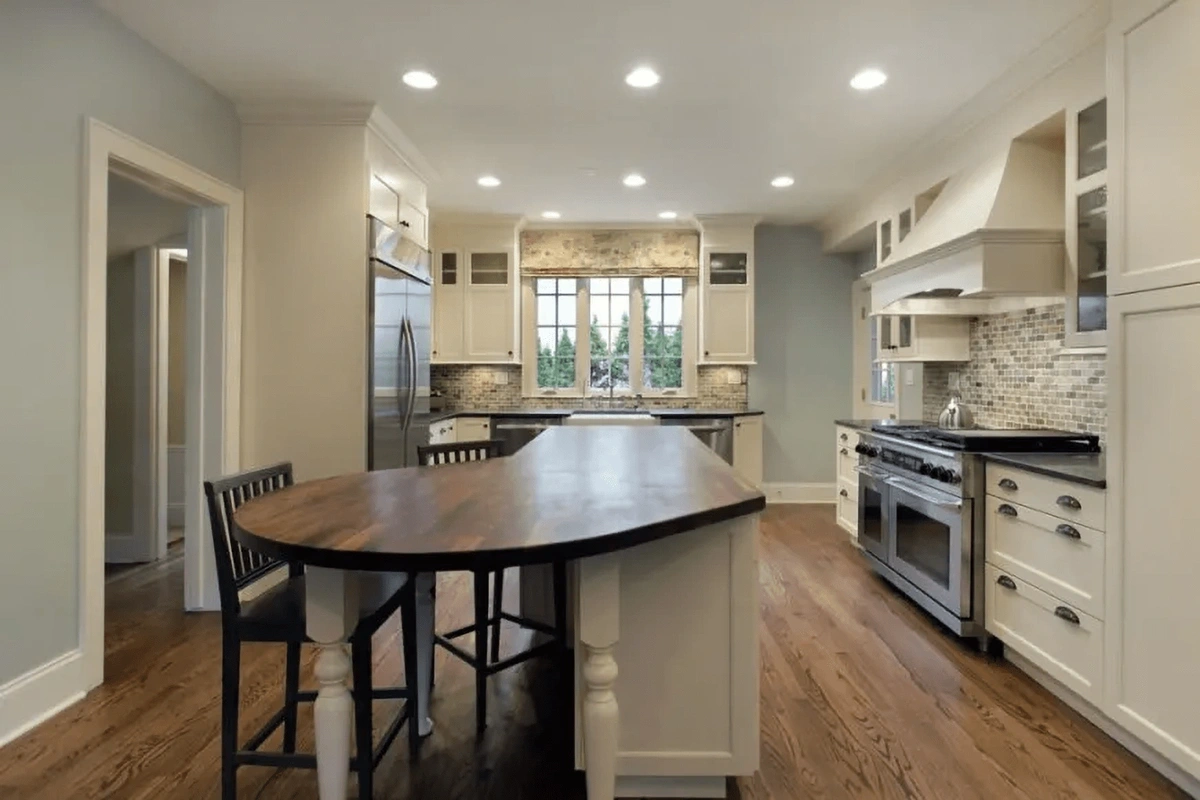 The kitchen island extends into a round table.
Homeowners are choosing this style because it provides a family-style place to gather that's still right in the middle of all the action of the kitchen.
The fluid shape also brings a softer appearance to the kitchen.
Another kitchen island trend is the T-shaped island.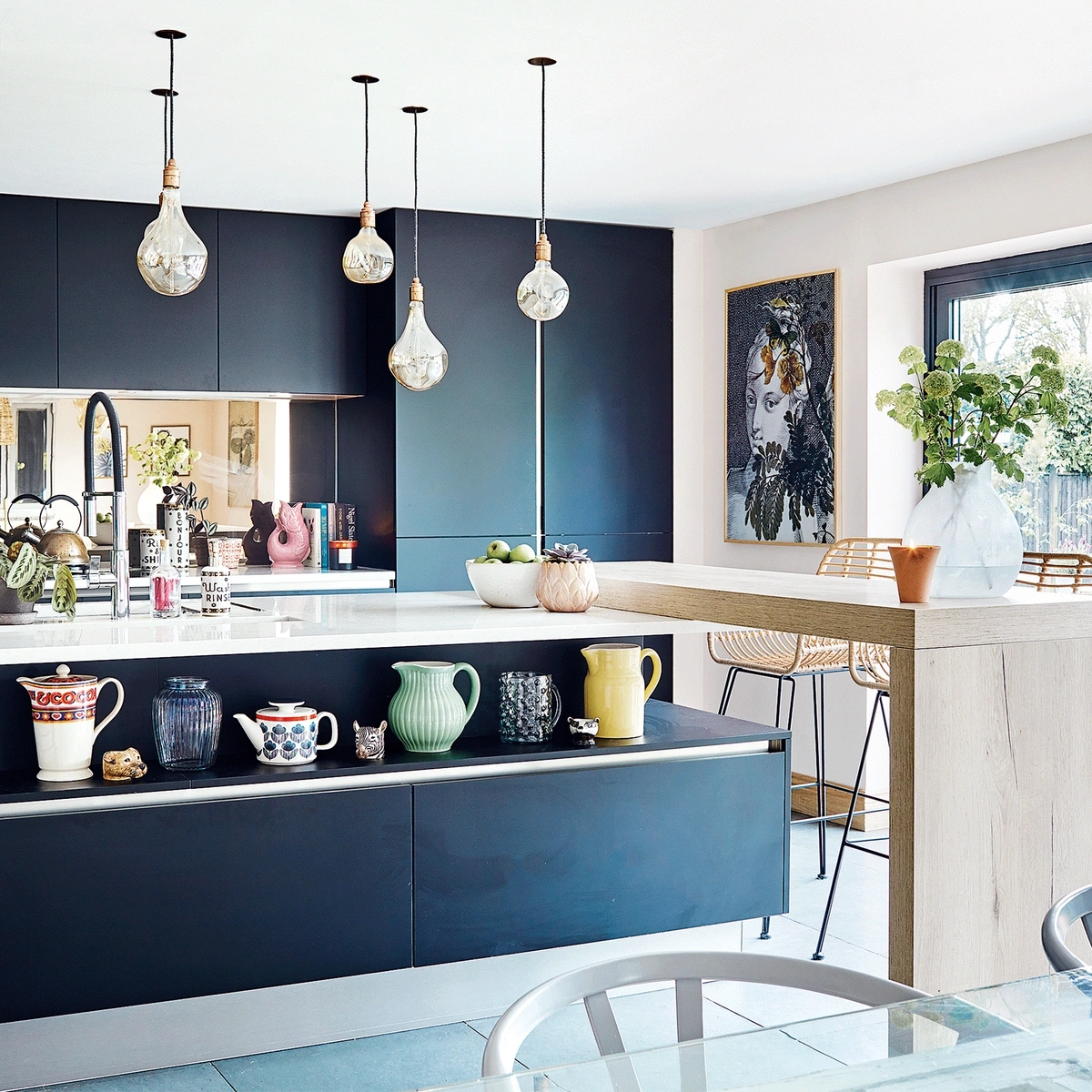 This arrangement of the kitchen island provides a practical use of the space in a large kitchen.
This type of island configuration creates extra space for working or dining and brings in a pop of unexpected design.
Another trend that's redefining space in the kitchen is the presence of double islands.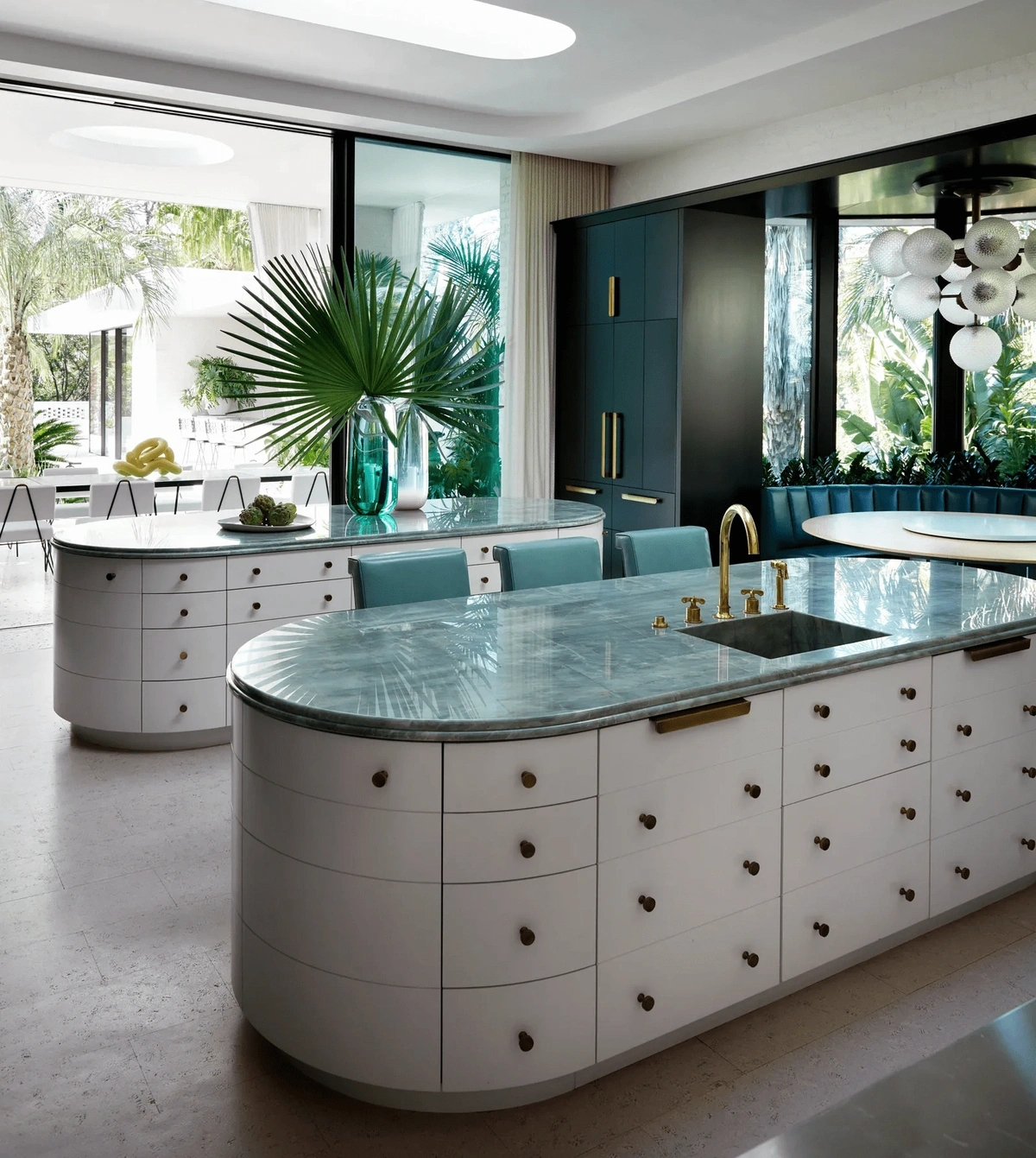 This double island comes from a mid-century modern home in Los Angeles.
Architectural Digest ranks this trend as one of the nine kitchen trends of 2022 that will continue into 2023.
Designers say homeowners are craving extra work space and storage space, and double islands are one way to get both of those features in the kitchen.
For some homeowners, one island is a work space and the other island is dedicated to guests who are socializing or eating.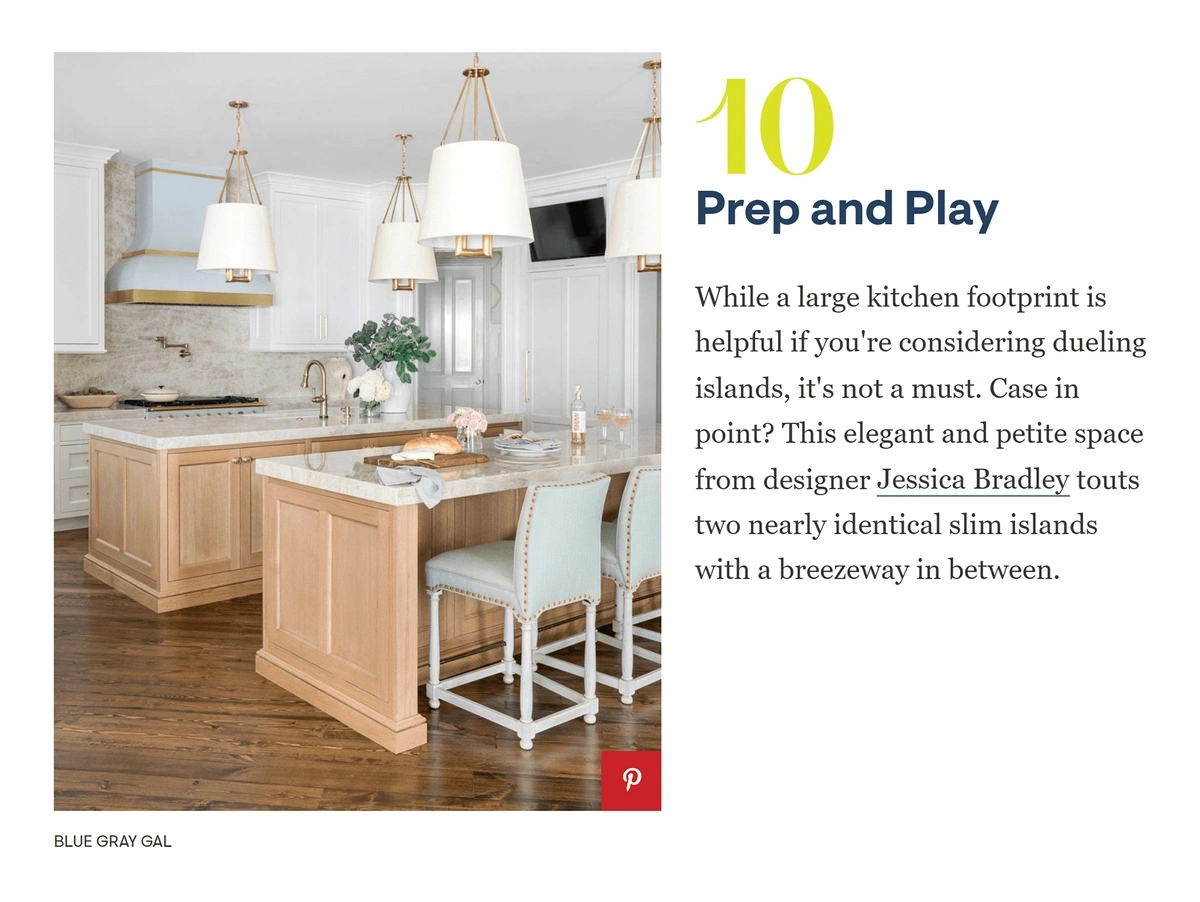 House Beautiful calls out this kitchen space featuring two petite islands.
3. Shaker Cabinets with Unique Details
The 2022 U.S. Houzz Kitchen Trends Study reported that 23% of people splurge on cabinets and 31% hire a cabinetmaker during their kitchen renovations.
The number of renovating homeowners choosing shaker-style cabinets jumped 8% between the 2021 study and the 2022 study.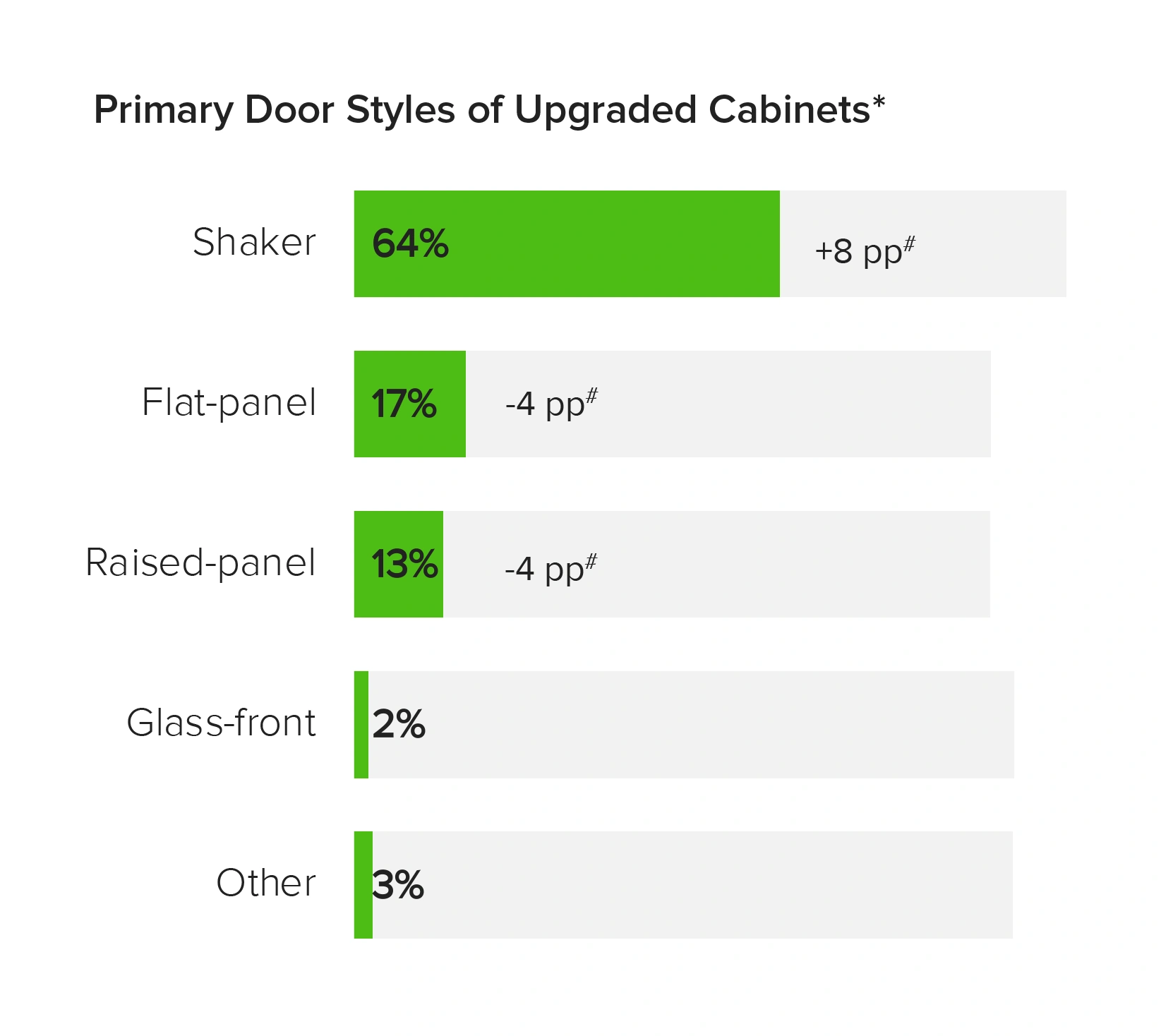 Between 2021 and 2022, shaker cabinets gained popularity while flat-panel styles fell four points.
The classic style of shaker cabinetry makes it easy to incorporate into a variety of design styles.
Studio M, a design studio in Minnesota, predicts the shaker style will continue to trend upward in the coming years, but with a twist. They say bold colors, inset construction, and eye-catching details will provide a slight update to the trend.
Bold cabinet colors like green, pink, and earth tones are becoming more popular.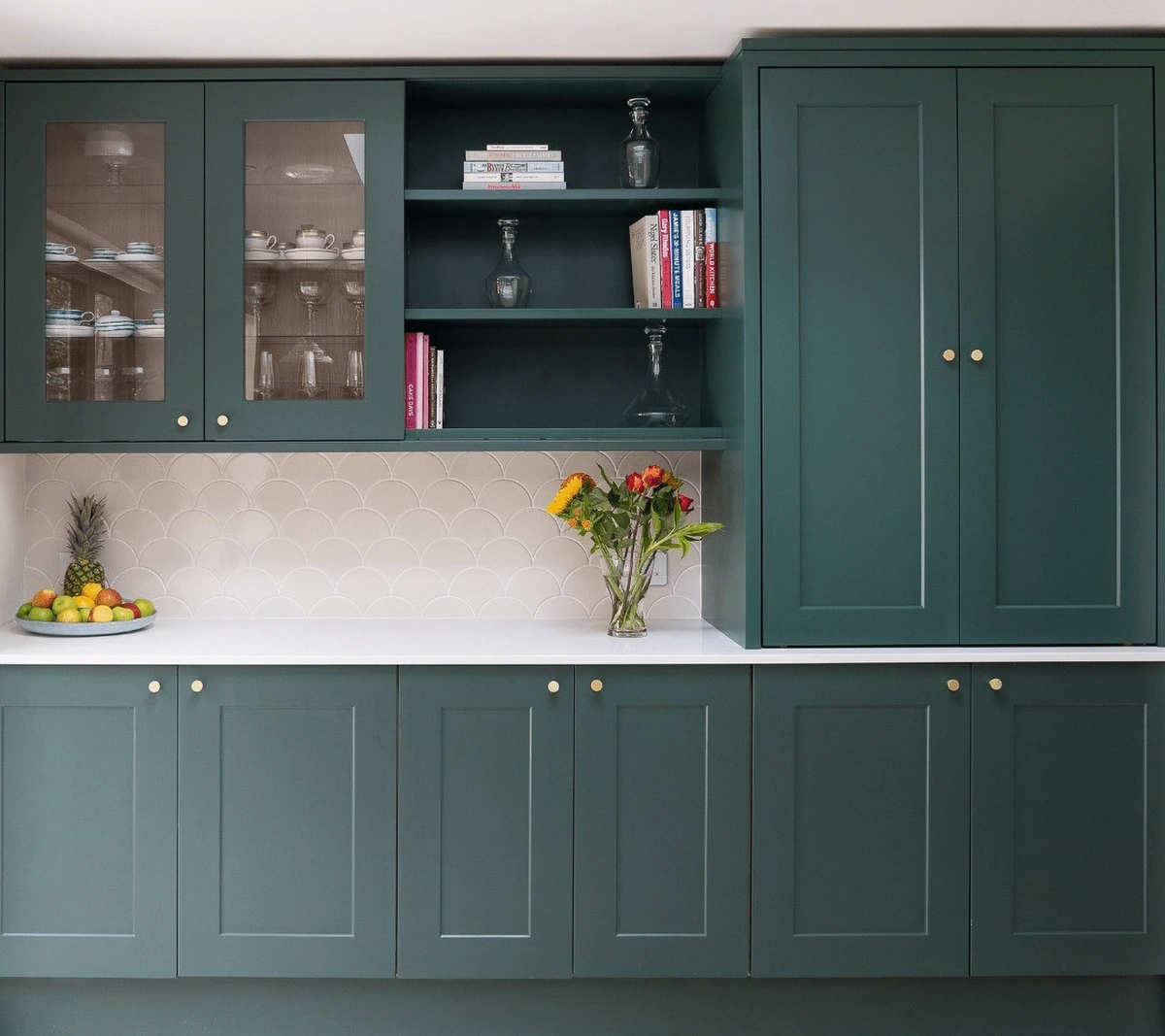 This kitchen from Evan's Cabinet and Door shows shaker cabinets with rich emerald color.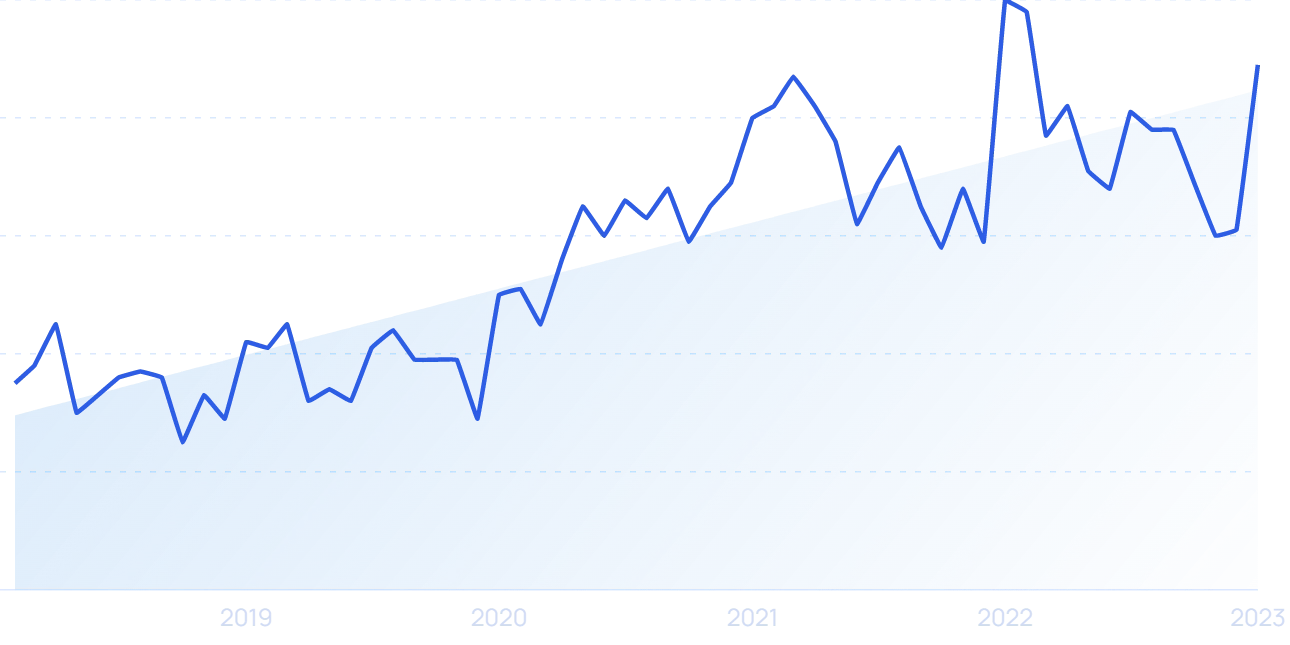 Search volume for "green kitchen cabinets" is up nearly 200% in the past five years.
More and more homeowners are also opting to add subtle details to their cabinets.
Decorative latches are one option. Just adding one or two latches adds the unexpected touch homeowners are looking for in order to upgrade shaker cabinets.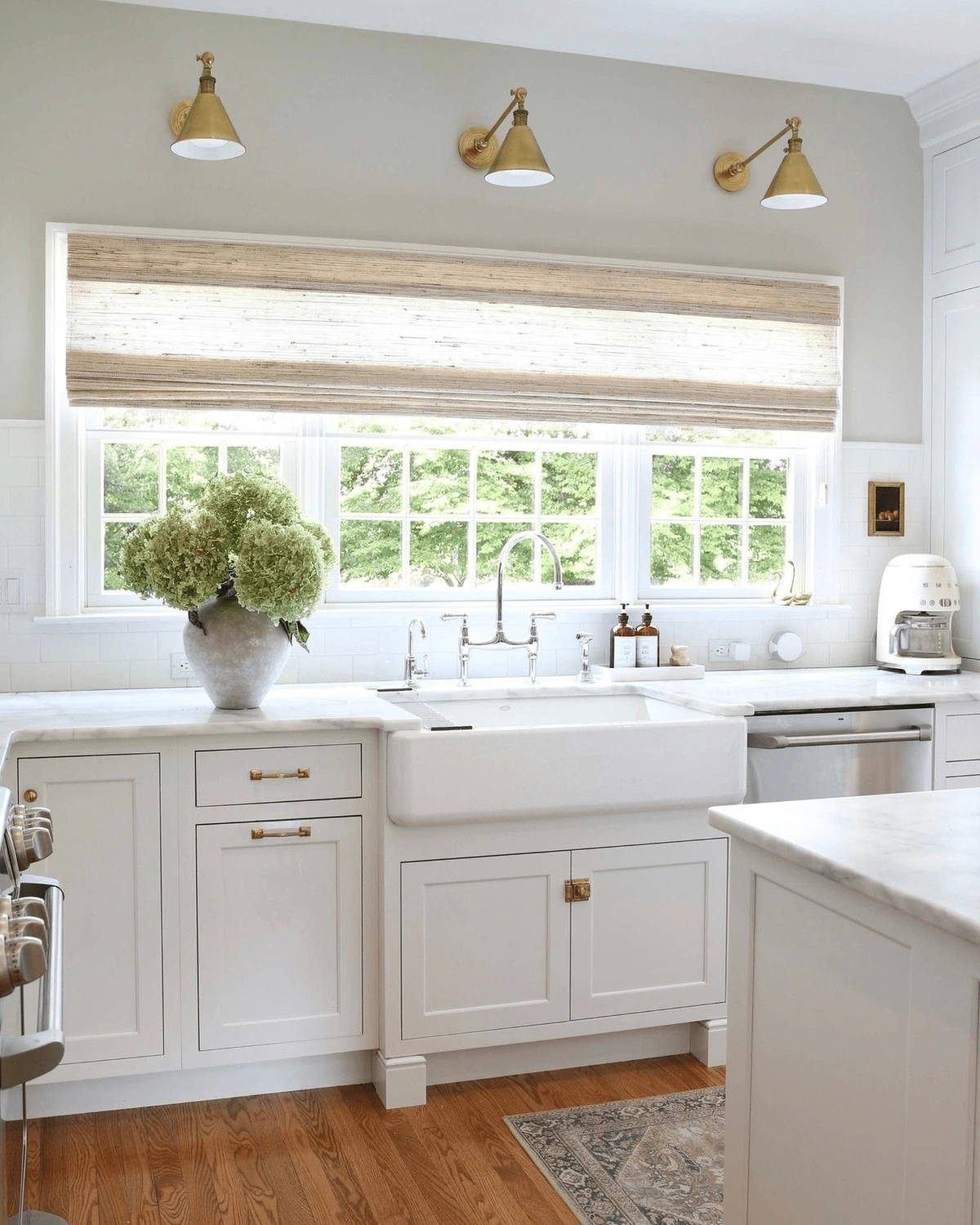 Cabinet latches are also becoming a design trend.
Adding texture is another way in which homeowners are updating classic shaker cabinetry.
Reeded cabinetry and cane cabinet doors are two design methods that add visual interest to basic kitchens.
Reeded cabinet doors feature a series of rounded scallops to give the face of the doors a ribbed appearance.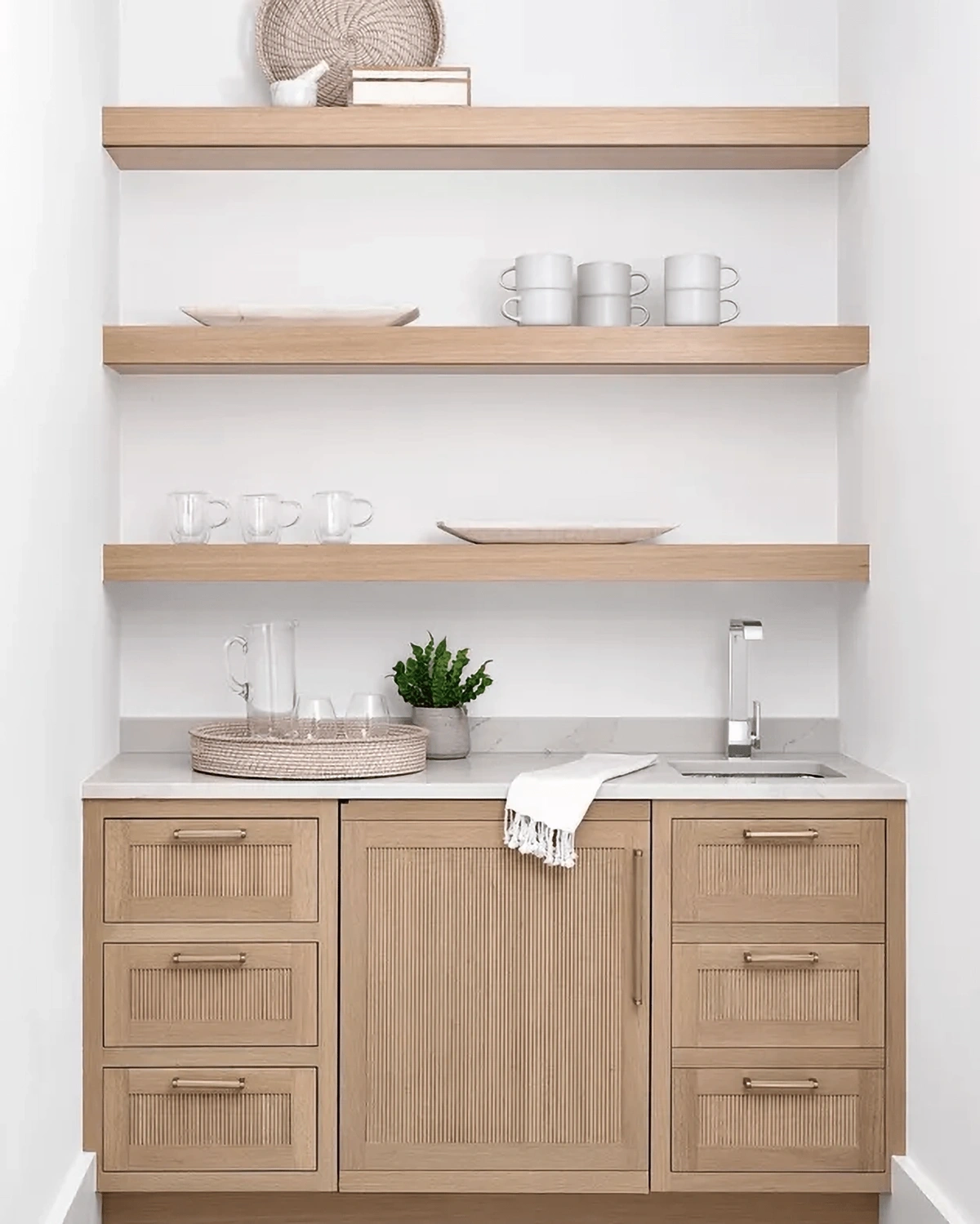 Reeded cabinets upgrade this wet bar.
On the other hand, cane cabinet doors utilize an insert of cane webbing on the panel.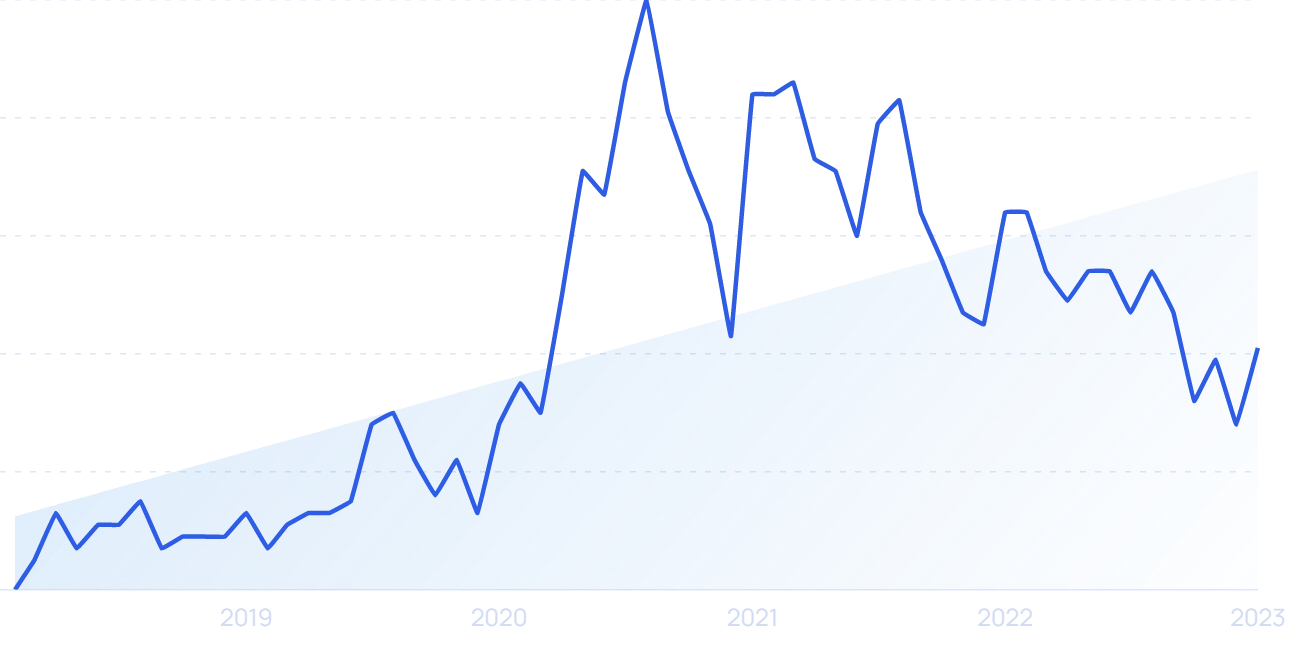 Search volume for "cane webbing" drastically increased in 2020.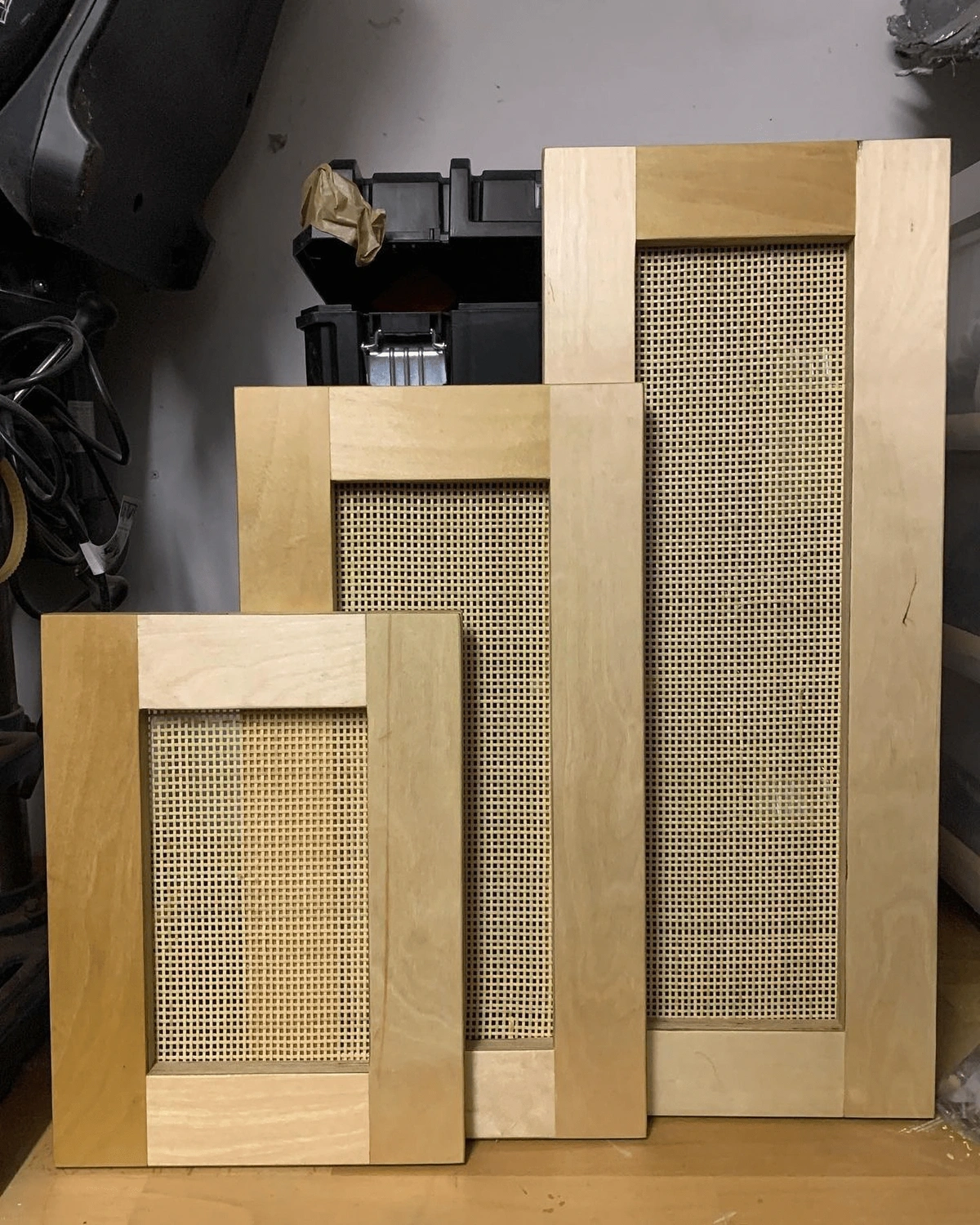 Cane webbing adds detail to shaker-style cabinets.
4. Concealed Kitchens
Built-in refrigerators and flush cabinetry are popular ways for homeowners to streamline the look of their kitchens.
But a growing number of homeowners are opting for minimalistic kitchens that conceal nearly every extraneous element in the kitchen.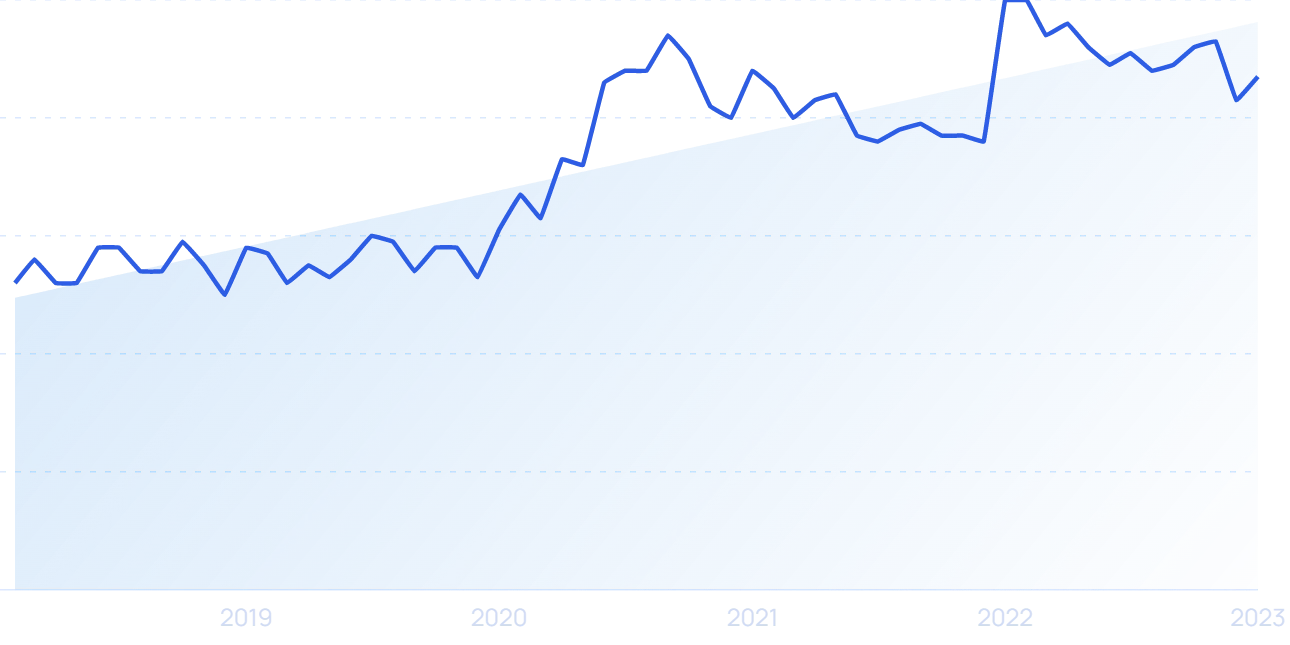 Search volume for "minimalist design" has been climbing in recent years.
This trend appears on the Top Kitchen Trends for 2023 list from Better Homes and Gardens, and many kitchen design experts are reporting an uptick in this trend because homeowners are craving a clean, uncluttered space.
An appliance garage is a key location in a concealed kitchen. This is a space devoted to housing small appliances, keeping them out of view when they're not in use. It cuts down on countertop clutter while keeping the appliances within reach.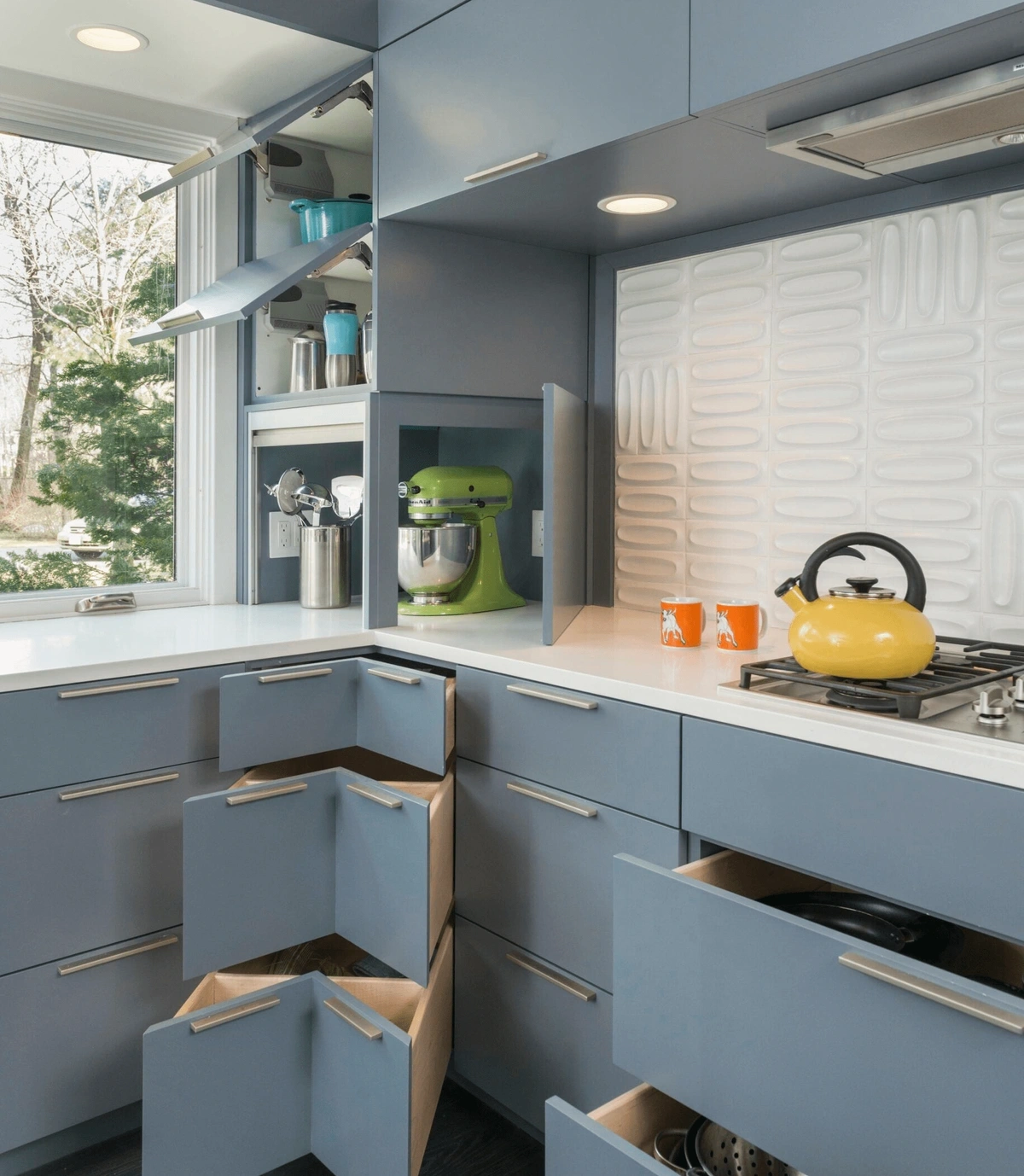 This three-tiered appliance garage provides stylish space in which to store a full-sized mixer and several smaller appliances.
A Danish kitchen design company is taking the appliance garage to a new level by creating open shelving that's hidden by full-length doors.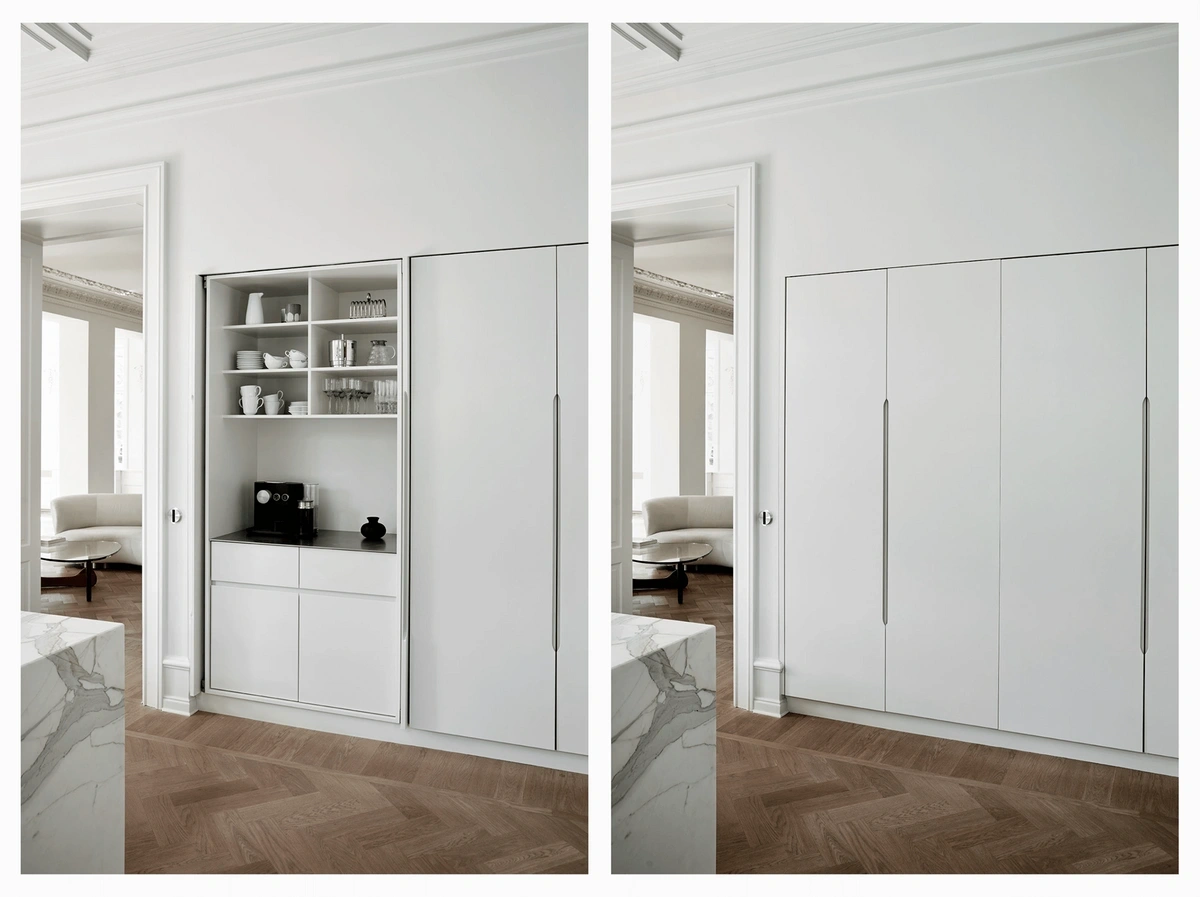 These full-length doors cover the entire wall of the shelving space in the kitchen.
Homeowners are also going beyond paneling their refrigerators. Many are now opting for refrigerator pull-outs that have the appearance of other cabinet drawers.
One designer says his clients are requesting at least two of these refrigerator drawers and up to six of them in the homes he designs.
Most homeowners store drinks, wine, and produce in these drawers.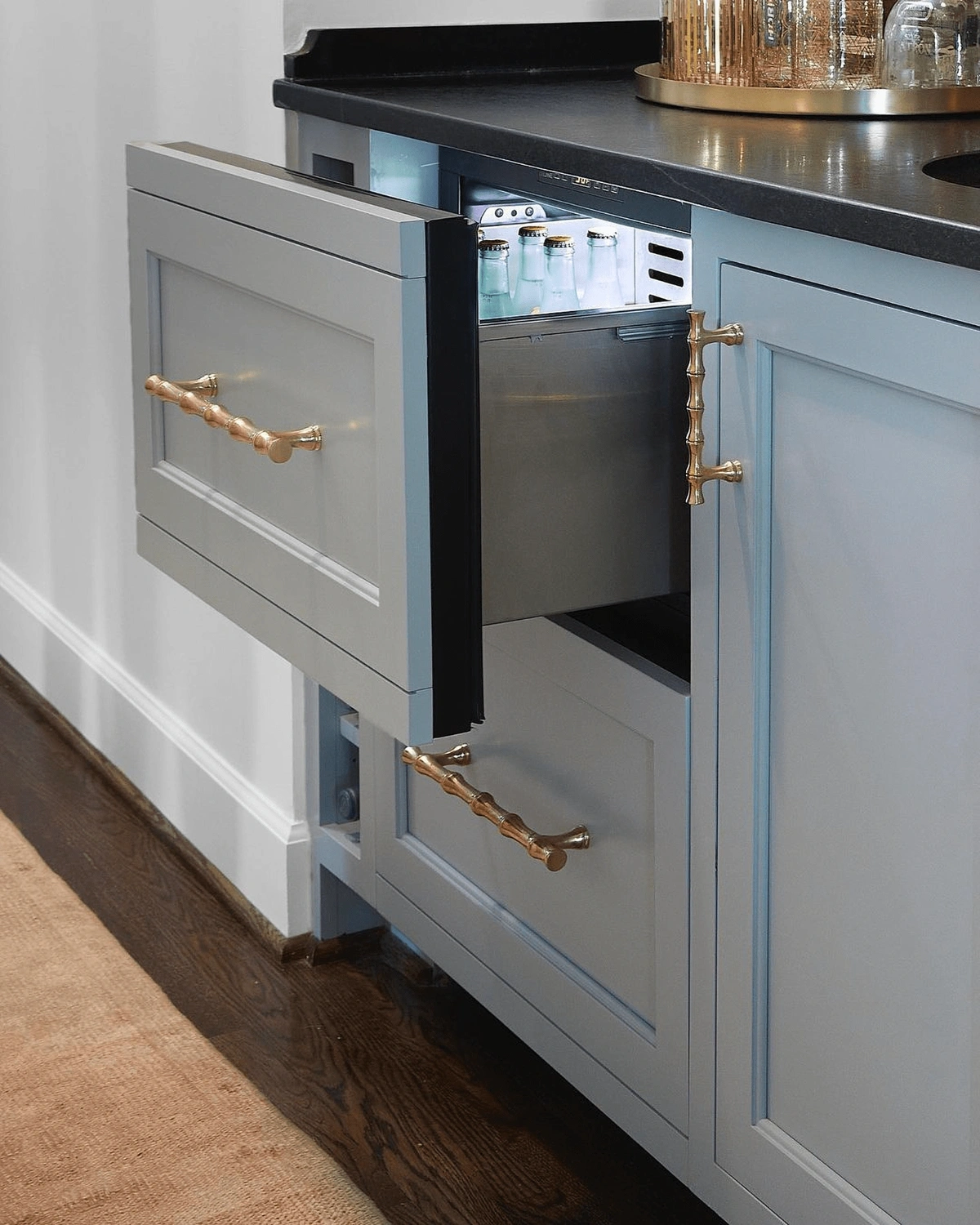 This refrigerator drawer holds drinks in the butler's pantry.
Homeowners are also putting other appliances like dishwashers, microwaves, and freezers into barely noticeable drawers.
Signature Kitchen Suite recently launched an undercounter option with dual convertible drawers. The upper and lower drawers operate independently of one another and can be set to any temperature between -7° F and 50° F.
The concealed kitchen trend also encompasses electrical outlets.
The 22 System offers integrated outlets that are trimless, creating an appealing design.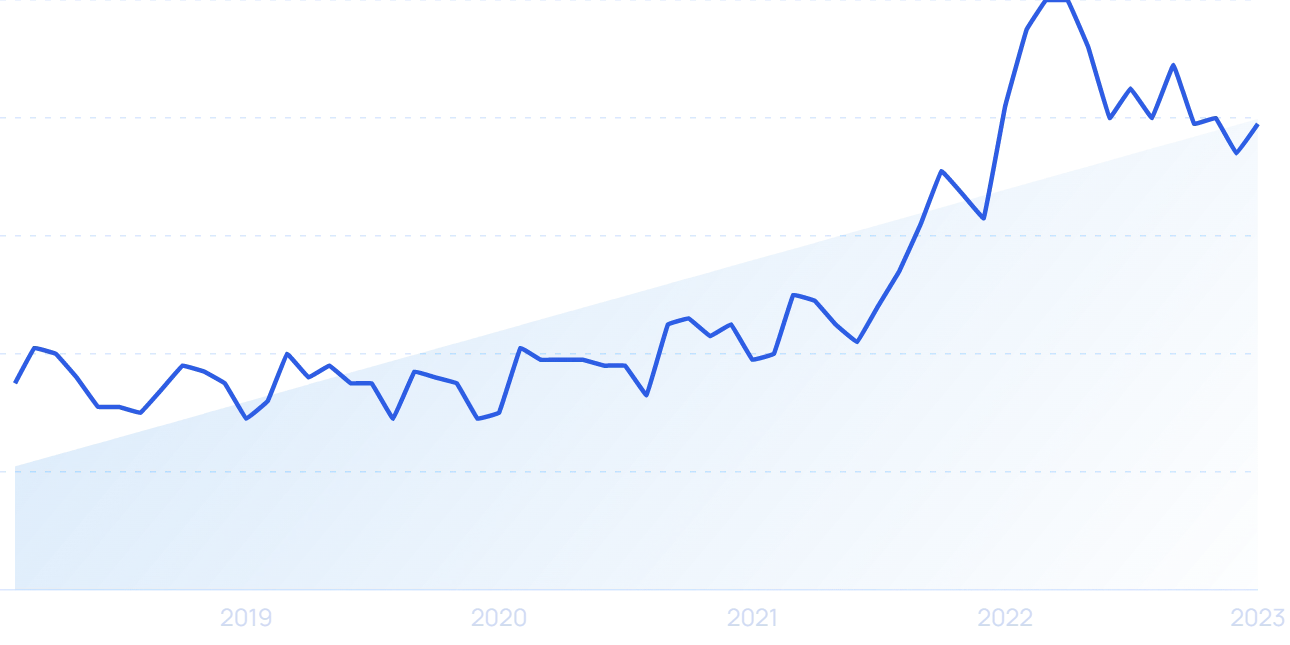 Search volume for "22 system" has grown more than 100% since 2018.
The outlets are mudded directly into the drywall or set into marble, glass, or other materials so they sit perfectly flush against the surface.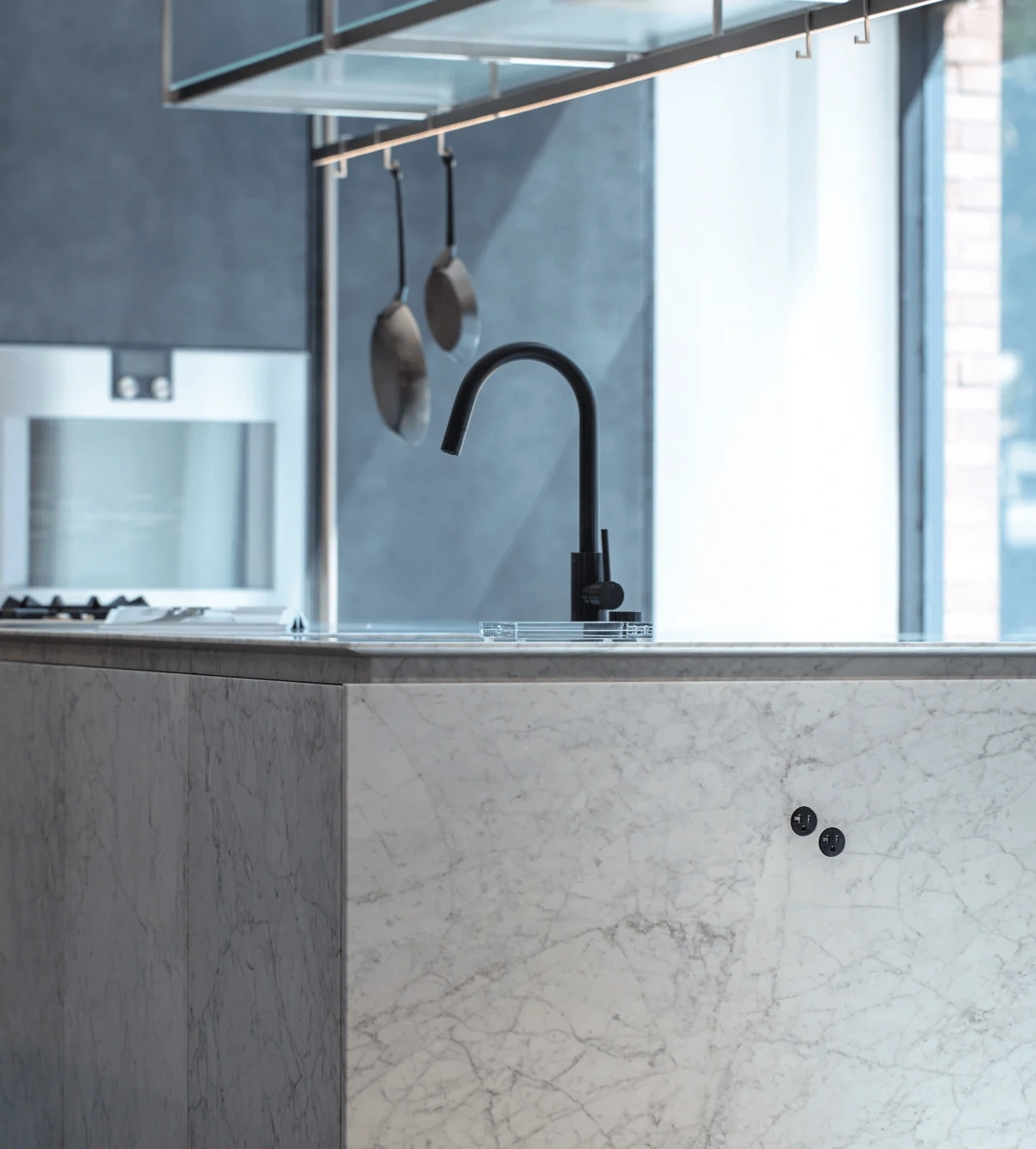 The 22 System offers a minimalistic design for concealed kitchens.
5. Bigger, Better Pantries
During the pandemic, many homeowners shifted to purchasing food in bulk in order to cut down on trips to the grocery store. Where did they put all of that food? In the kitchen pantry.
The trend of creating larger, more functional pantries is still growing.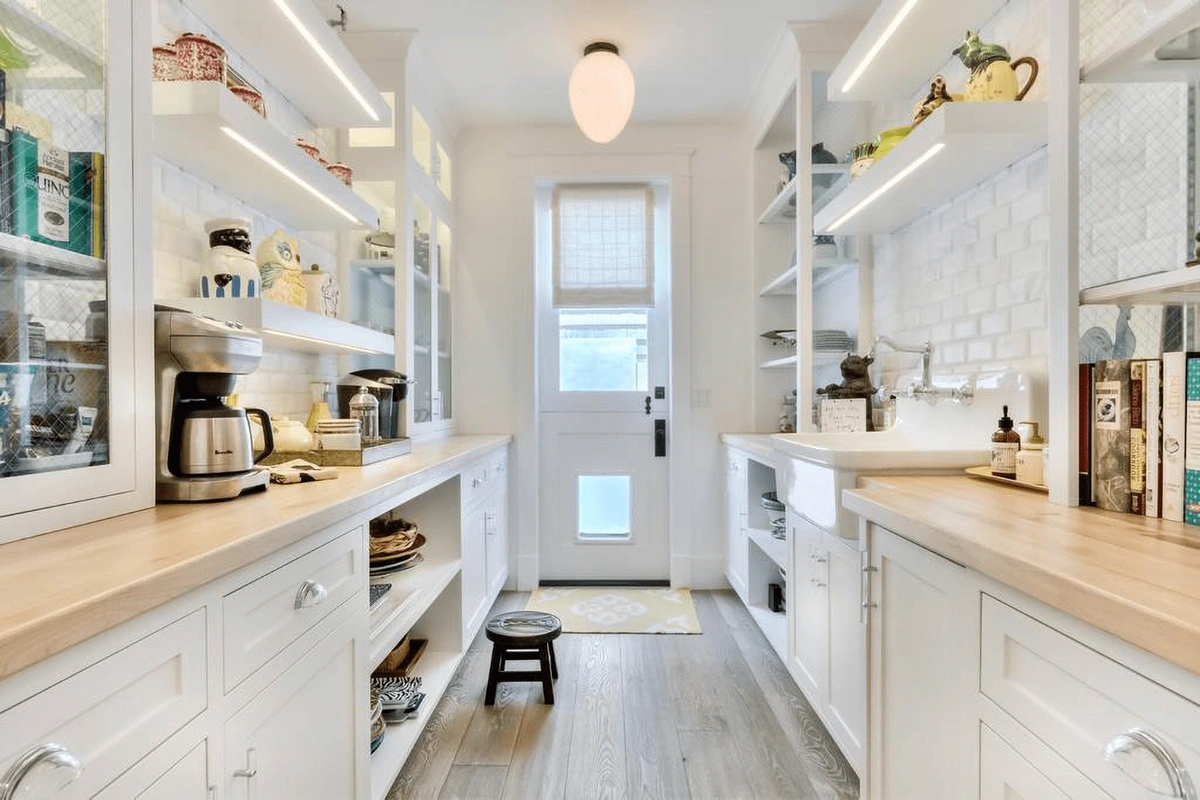 Today's homeowners are adding more space and more features to their pantries.
In the What Home Buyers Really Want report from NAHB, a walk-in pantry was ranked as essential or desirable by more than 80% of buyers.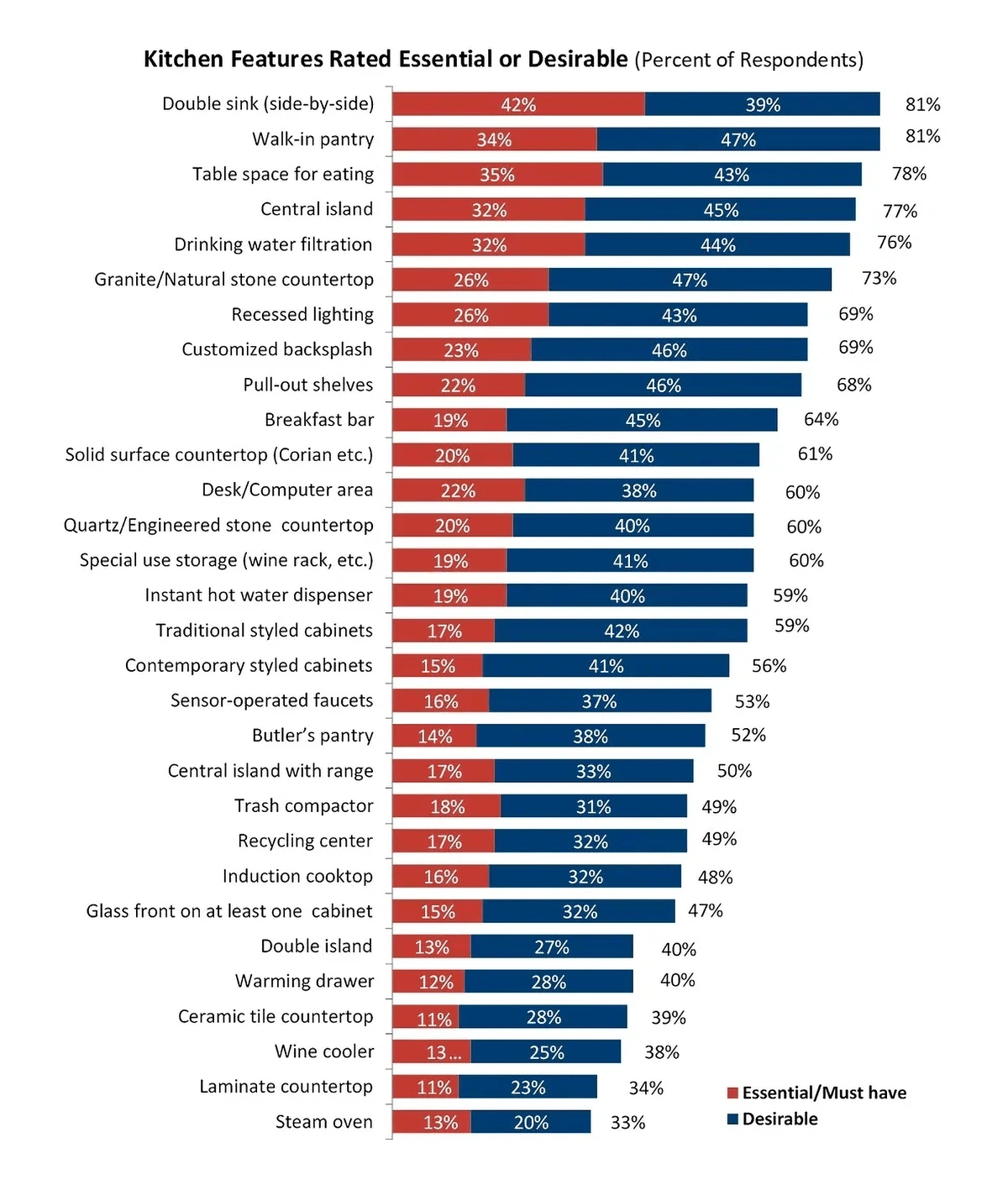 The NAHB survey showed double sinks and walk-in pantries are the most desirable kitchen features for today's homebuyers.
The National Kitchen & Bath Association reports that 60% of kitchen industry experts predict "working pantries" to be a top-five trend for the next three years.
Food storage is one of the most basic functions of a pantry, but these working pantries also provide space for small appliances, a beverage fridge, coffee bar, a sink, and counterspace for food prep.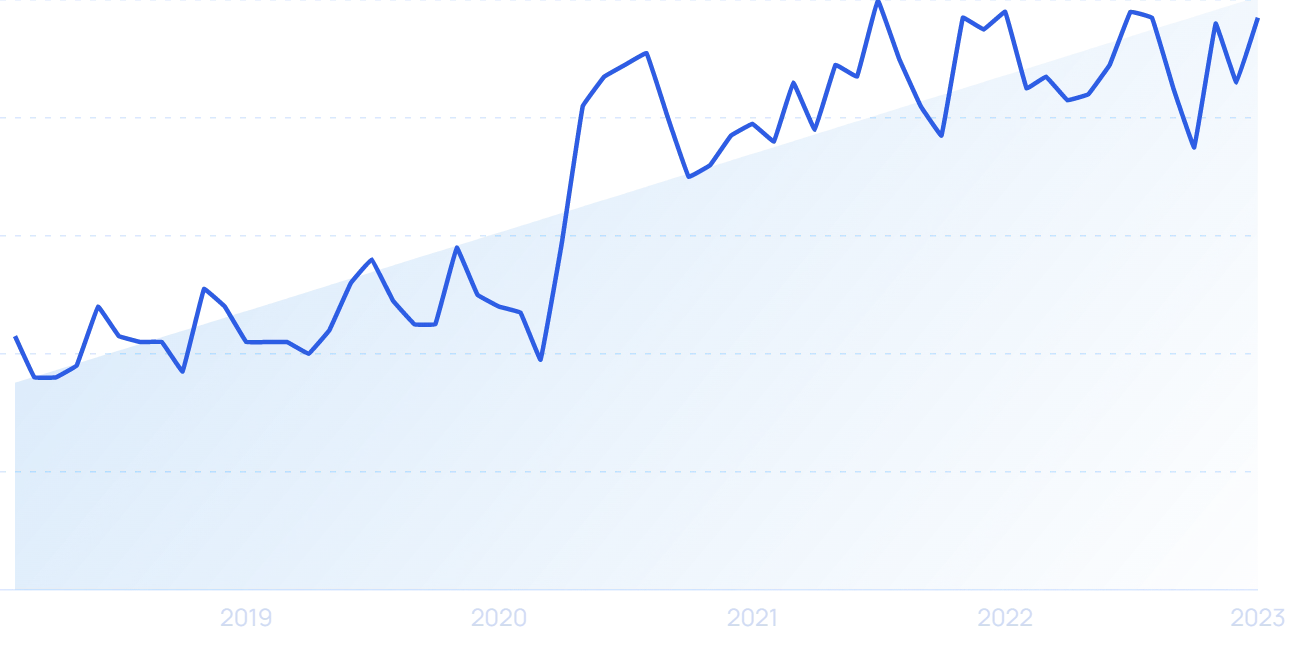 Search volume for "beverage fridge" is rising, up 177% in the past five years.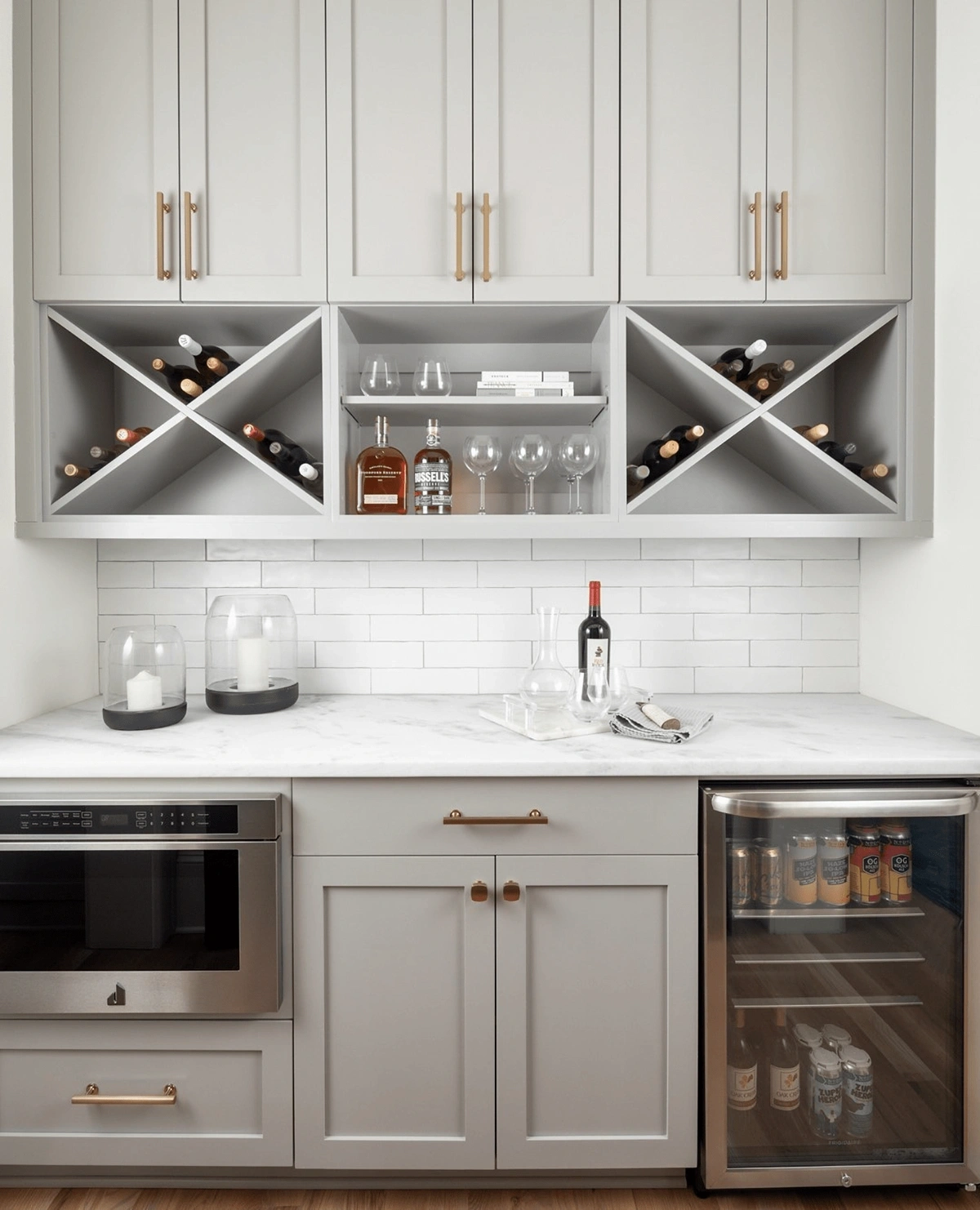 This pantry has ample workspace, a small oven, and plenty of space for storing beverages.
Some kitchen designers and homeowners are going so far as to call these areas a "prep kitchen" or "mess kitchen" because it's where all of the ingredient prep happens before cooking and where the dirty dishes go after cooking.
In this way, the actual kitchen stays clean and uncluttered, almost like people don't even live there. That's an appearance that many of today's homeowners prefer.
One report shows that 85% of new homes with more than 3,500 square feet feature a large walk-in pantry like this.
6. Sustainable Kitchen Design and Features
More than 90% of homeowners opt for sustainable features in their kitchen renovations according to the 2023 U.S. Houzz Kitchen Trends Study.
The most popular options are environmentally-friendly light bulbs and appliances. More than 60% of homeowners reported incorporating those features into their kitchens.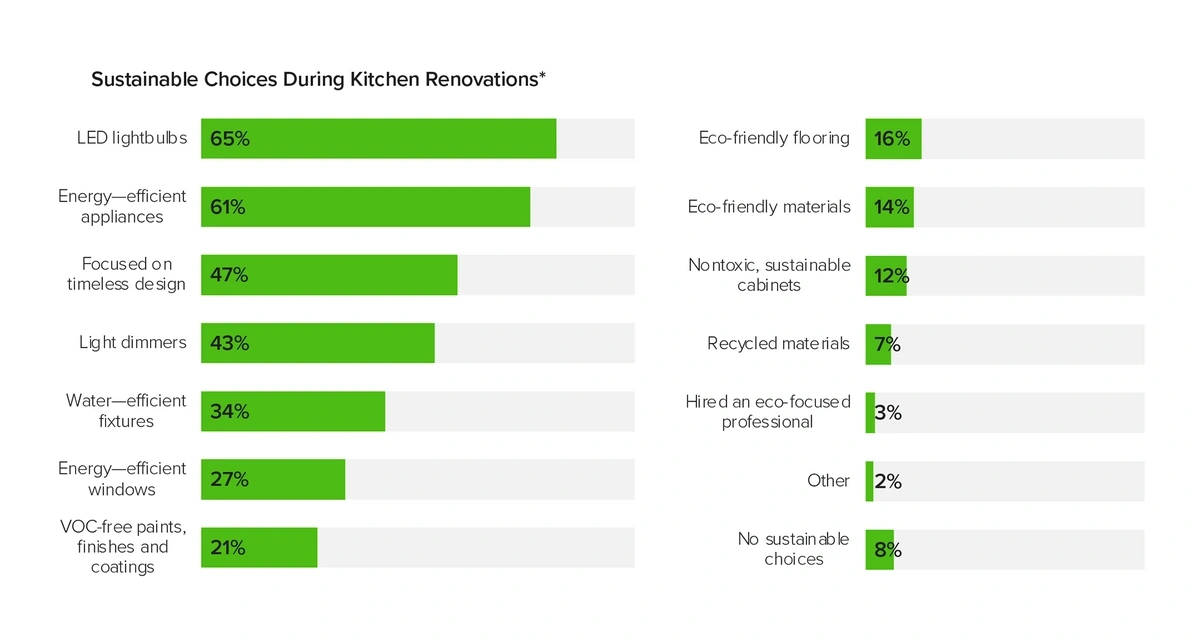 Nearly three-quarters of homeowners choose environmentally-friendly kitchen features because they're cost-effective.
One type of energy-efficient appliance that's gaining in popularity is the induction cooktop.
Induction cooks faster than electric or gas ranges. A large pot of water boils about four minutes faster with induction, for example.
When compared to conventional electric stoves, induction stoves are about 10% more efficient. Compared to gas stoves, they're three times more efficient.
A boiling water tap is becoming a popular option for homeowners who want to decrease their use of the stove.
These systems work by holding water in an insulated tank under the sink and keeping it at a constant temperature of about 205° F. Because the system is able to conserve energy and only dispense the exact amount of water that's needed, they're considered an environmentally-friendly choice.
Plus, they're incredibly convenient for individuals who drink several cups of tea or other hot beverages over the course of a day.
UK-based Qettle has a patented design that produces on-demand boiling water.

Search results for "Qettle" have been climbing since 2019.
For a person using four cups of boiling water per day, the system costs a little under a penny per day.
In addition to utilizing energy-efficient LED light bulbs in the kitchen, many homeowners are installing recycled light fixtures.
Bicycle Glass Company is a Minnesota-based company that creates lighting fixtures made from 100% recycled glass that's sourced from the local area.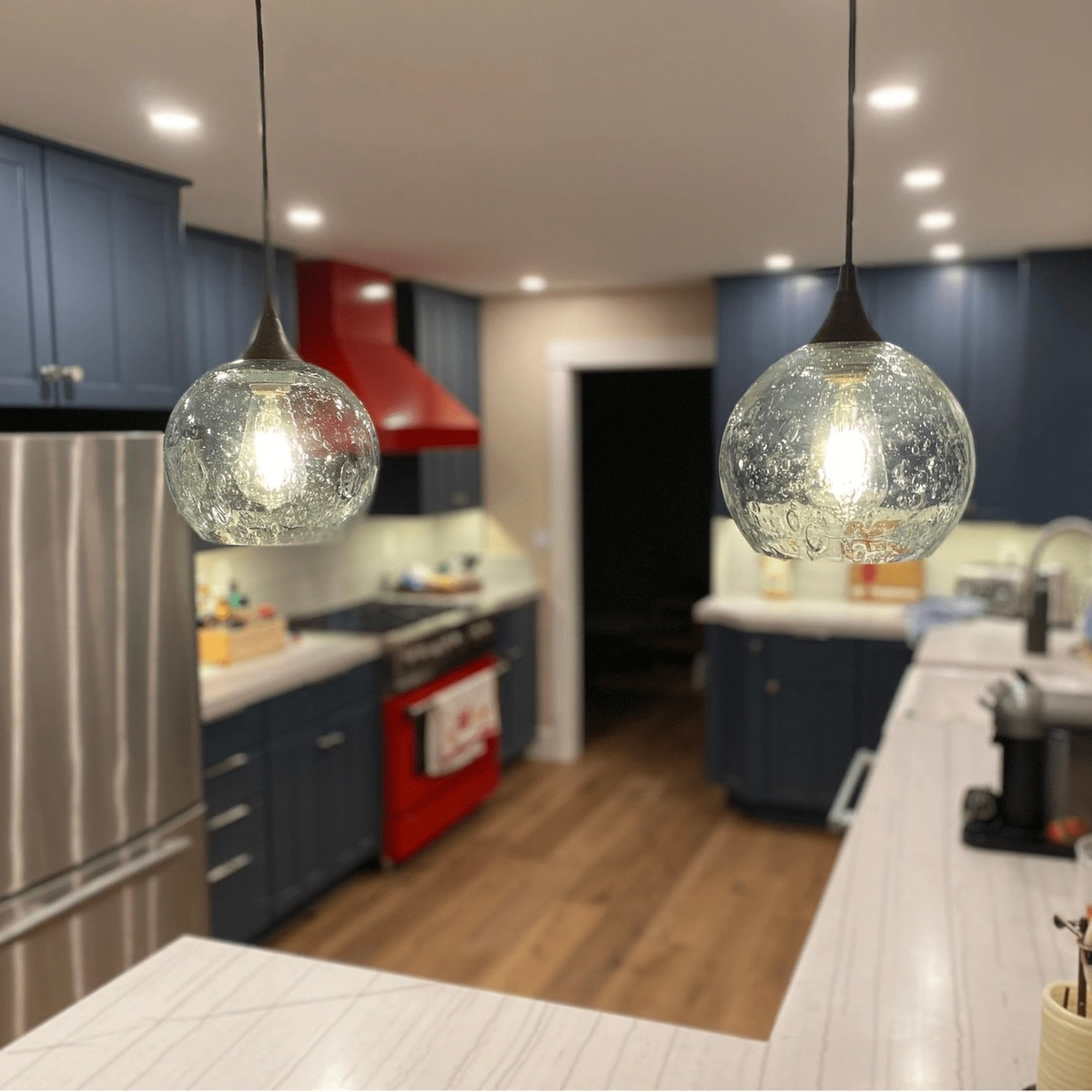 Pendants from Bicycle Glass Company fit into modern and classic kitchens.
In addition, many homeowners are going straight to the source when it comes to lighting their kitchens.
Large windows that maximize natural light and decrease reliance on overhead lighting are trending this year, according to construction and design experts.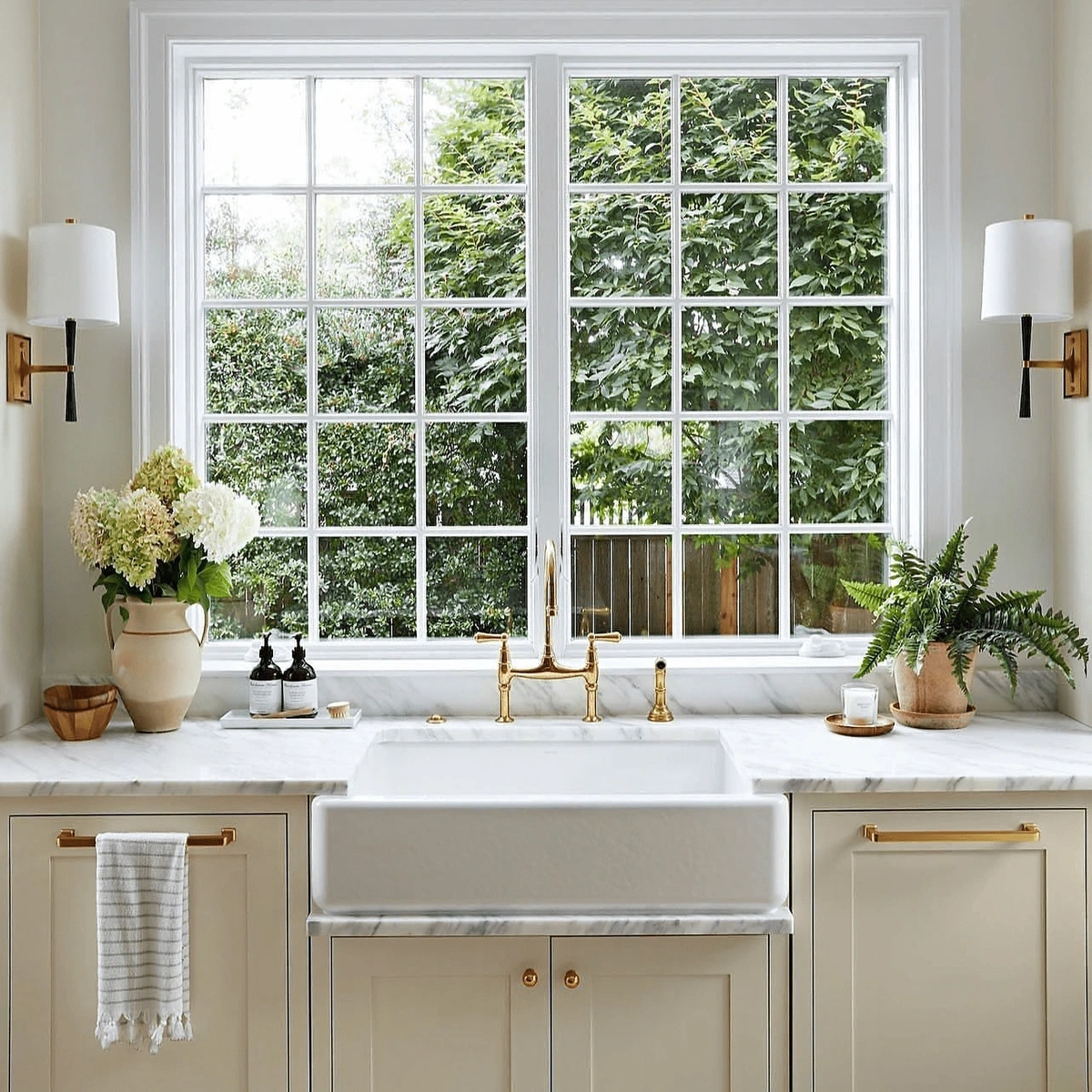 Adding natural light to the kitchen area is a popular design option.
Conclusion
That's it for our list of the top six trends impacting the kitchen design space in 2023 and 2024.
Some of these trends, like cabinet latches and appliance garages, are relatively small changes. But others, like high-end appliances and pantry expansions, can be huge investments.
As individuals continue to entertain at home, trends like prep kitchens and large islands are likely to continue to grow in importance in the coming years. Moving forward, other mega trends like connected homes and sustainability will continue to dominate kitchen design and remodels.