5 Key Consumer Product Trends (2023-2025)
This is our list of important consumer product trends happening right now.
In recent months, we've seen consumers become more conscious about prices and sustainability.
Retailers and manufacturers are quickly adapting to give consumers the products they demand, but the success of their strategies hasn't been determined just yet.
Keep reading to see the key consumer product trends that are impacting the industry in 2023, and are likely to continue to grow in importance in the coming years.
1. Developing Innovative Products With Sustainability in Mind
According to a 2022 report from Deloitte, more than half of brands are looking to innovate and refresh consumer products to make them more sustainable.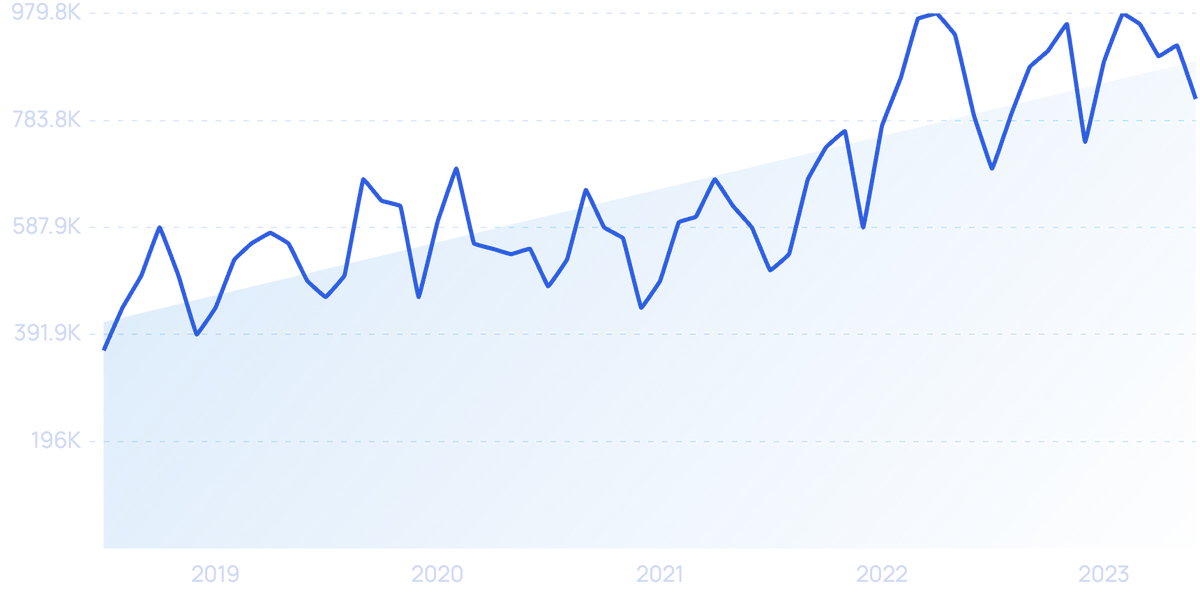 Search volume for "sustainability" has shown growth in the past 5 years.
This is directly in line with consumer thinking.
A global survey of consumers reported that 85% of people have shifted their purchasing to become "greener" in the past five years.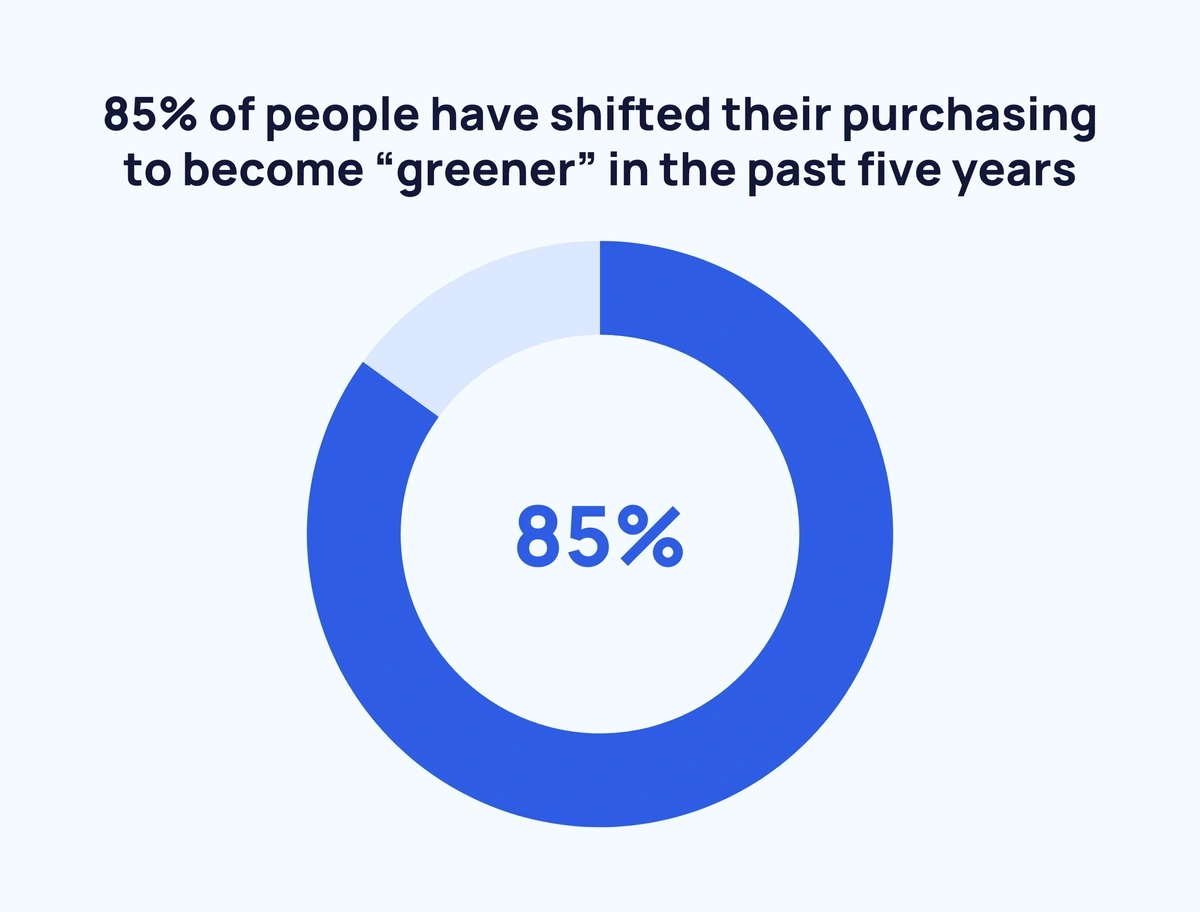 This attitude is especially prevalent among Millennials, the survey showed.
More than 30% of Millennials have significantly changed their behavior to become more sustainable and the same amount will choose a sustainable product, if available, over a non-sustainable product.
Accenture reports this sentiment is popular among all generations.
Their survey showed that more than 70% of consumers say brands should make it easier for people to buy sustainable products.
Lululemon is one company that's shown a deep commitment to sustainability.

Lululemon has a goal to manufacture their products using 75% sustainable materials by 2025.
They were recently named to Fast Company's list of the top 10 most innovative companies in corporate social responsibility.
In May 2021, the brand launched a clothing collection in which garments were dyed with plant waste from beets and oranges instead of with synthetic dyes.
They've also created yoga mats using mycelium, the root of a mushroom, and pioneered the production of lab-grown polyester.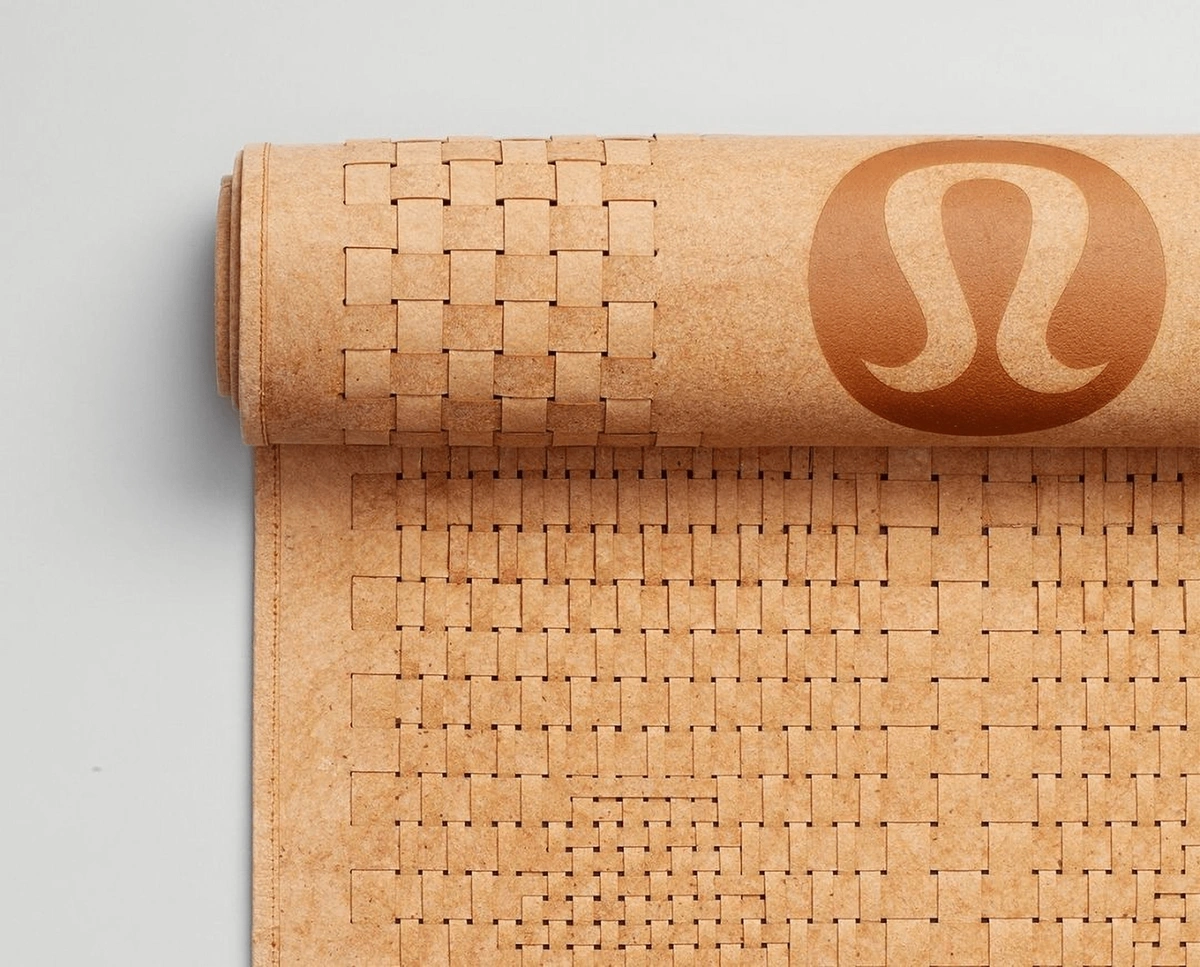 Lululemon's eco-friendly yoga mats are made from Mylo, a vegan leather that's made up of mycelium.
Packaging of consumer goods is one area in which many brands are looking to make improvements in terms of sustainability.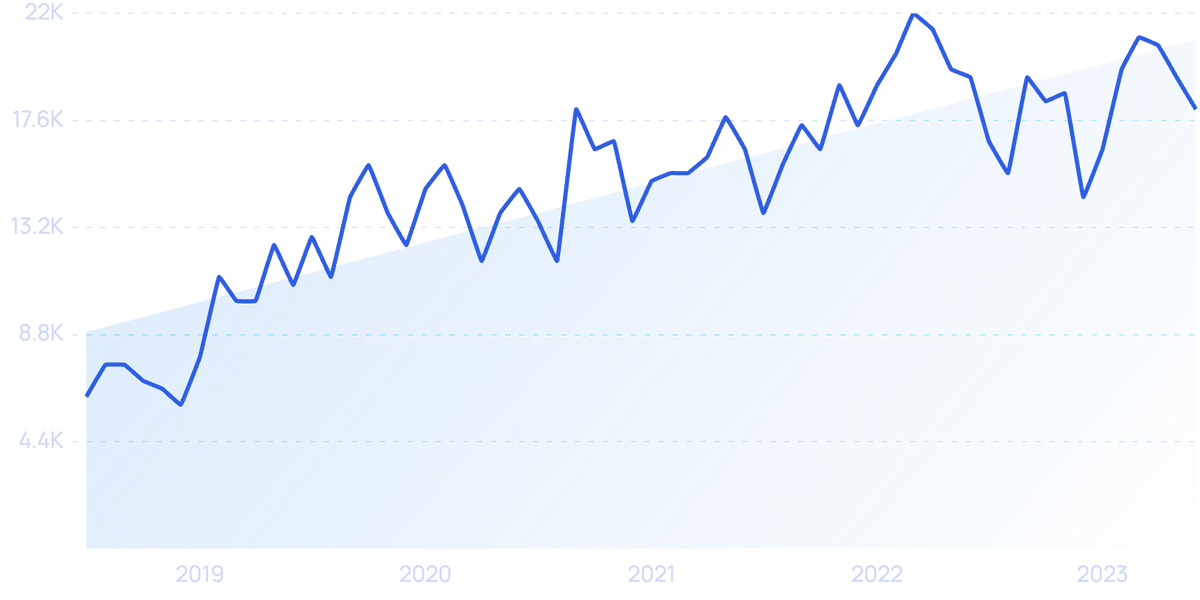 Search volume for "sustainable packaging" is up nearly 189% in the past 5 years.
Switching to sustainable packaging could potentially reduce value chain emissions by as much as 30%.
In China, Procter & Gamble is testing their Air Capsule Express packaging.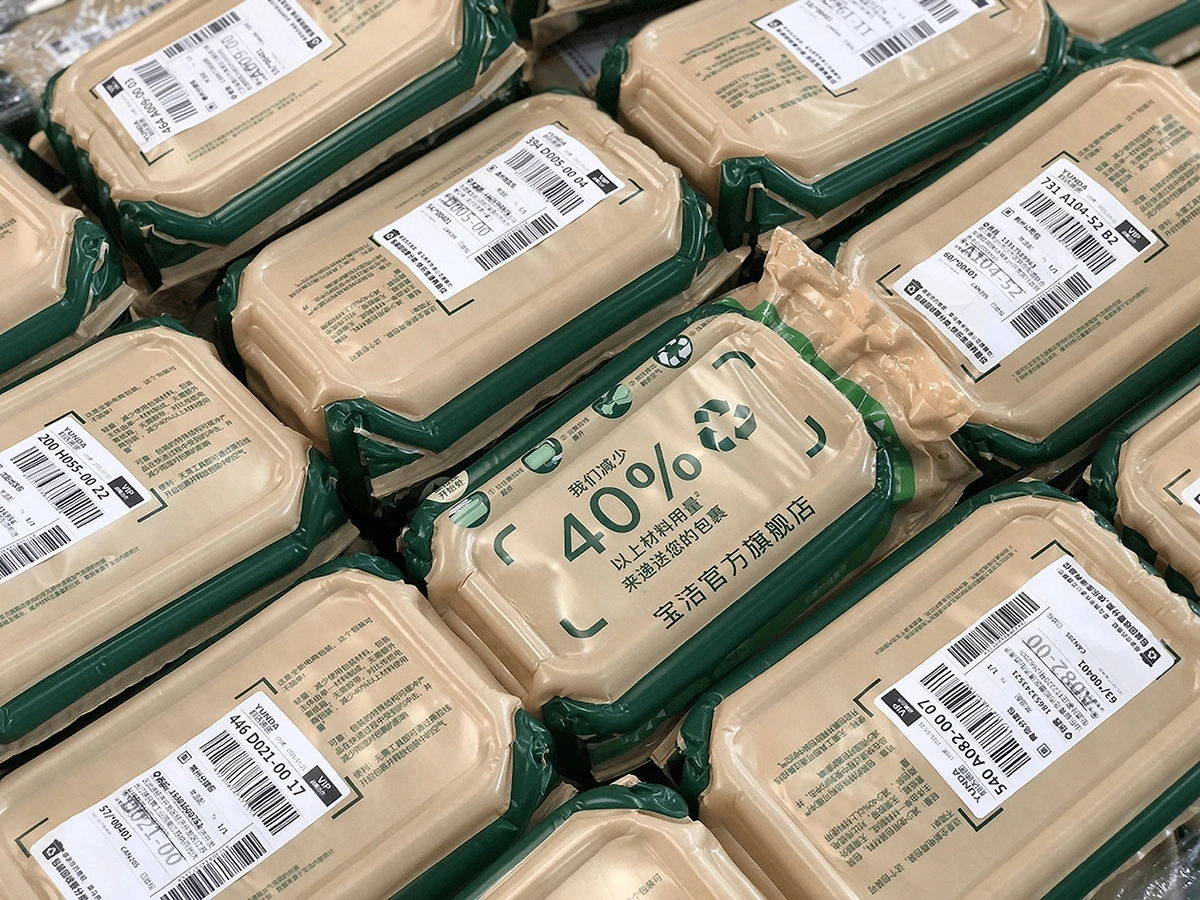 The Air Capsule requires 75% less warehousing space than items packed in corrugated boxes.
This packaging is specifically made to protect fragile items during last-mile delivery.
It weighs 40% less than traditional packaging, and it's recyclable.
2. Brands Develop Resilient Supply Chains
Supply chain disruptions were the norm during the pandemic, but logistics specialists say the supply chain problems are here to stay now that the pandemic is over.
Taking all industries into account, supply chain disruptions lasting a month or longer are expected to happen every 3.7 years.
Consumer product brands are heeding this warning.
In 2021, 28% of CEOs ranked supply chain disruption as one of their greatest challenges for the years to come. That number jumped to 38% in 2022.
Brands are taking various actions in order to create more resilient supply chains.
McKinsey reports that companies are taking key steps in order to do this:
improving transparency and communication
digitizing the supply chain
hiring new talent
embracing e-commerce.
Insider Intelligence breaks down the types of technology being implemented in order to solve supply-chain challenges.
Warehouse, transportation, and order management systems top the list — more than 30% of executives plan to implement each one of these solutions. AI/machine learning and robotics were mentioned by more than 15% of executives, too.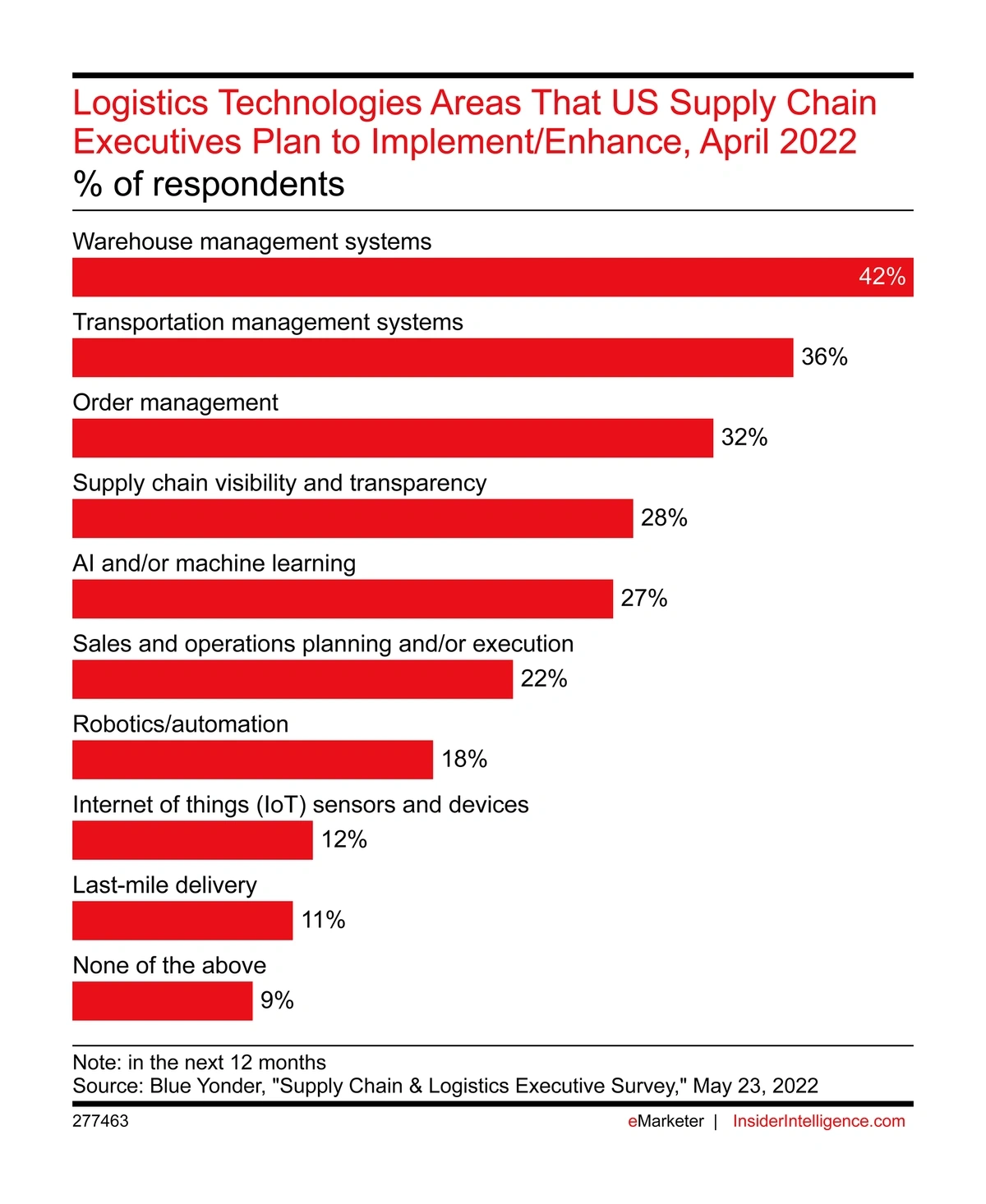 Businesses are utilizing several types of new technology and data points in order to strengthen their supply chains.
Walmart is one retailer that's investing heavily in AI and robotics to ease the pressure on its supply chains.
The company recently acquired Alert Innovation, an order-picking solution that uses robots to fulfill online grocery orders.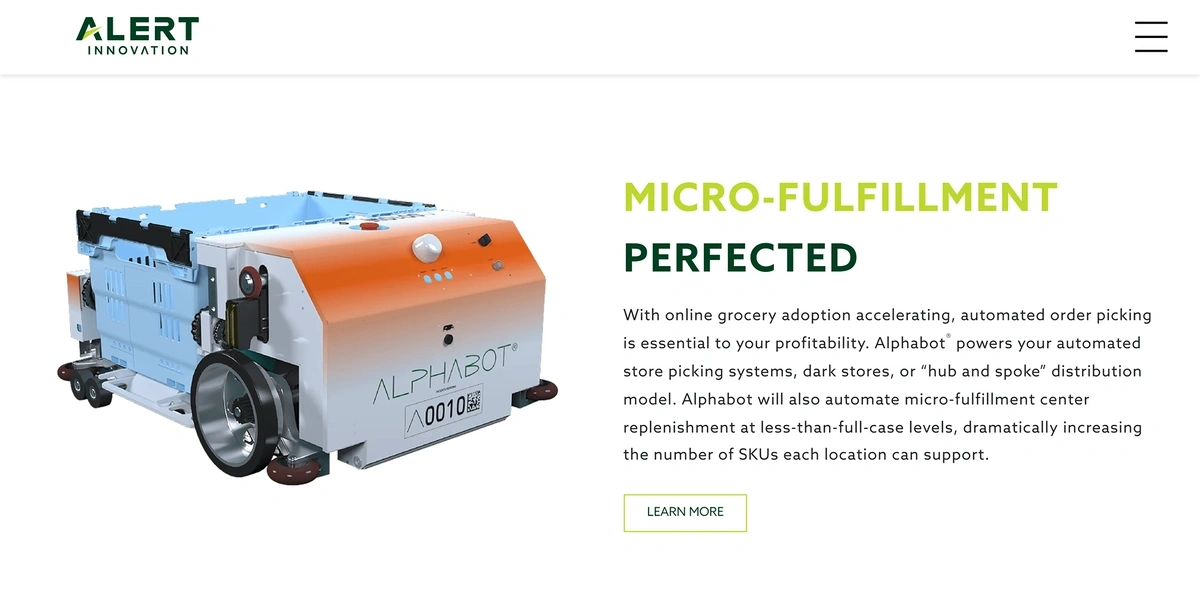 Alert Innovation's robot provides the technology grocery stores need in order to execute a one-hour or less pickup model.
Robots will soon be deployed at Walmart's 42 regional distribution centers, too.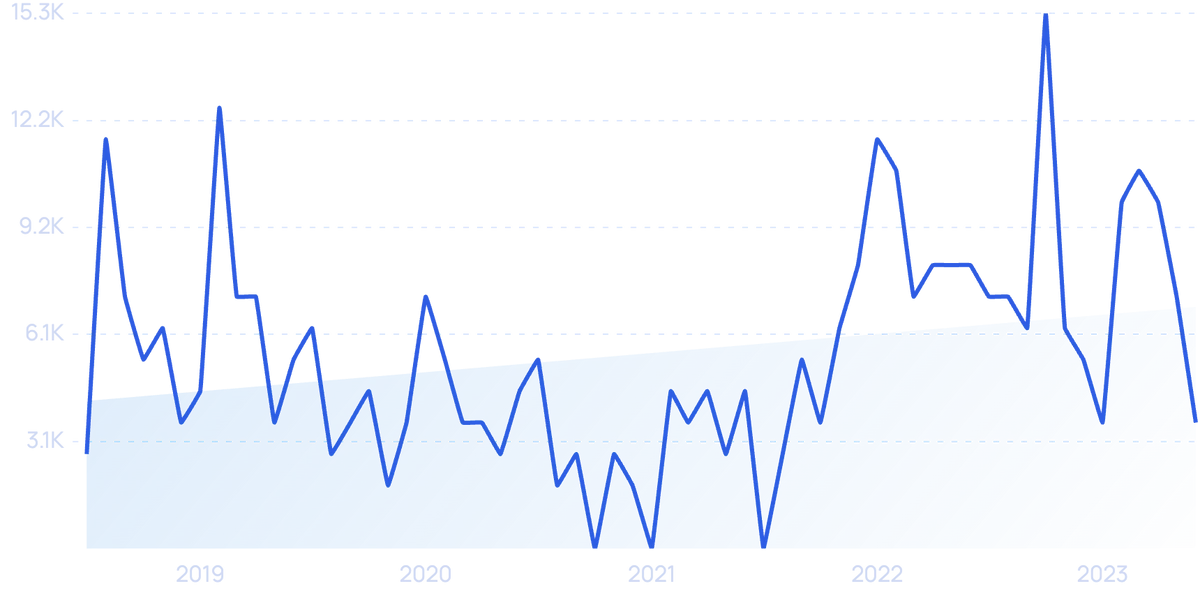 Search volume for "Alert Innovation" increased in 2021 and has dramatically increased as a result of the Walmart deal.
These robots are courtesy of Symbotic, which uses an AI-powered platform and robots in order to receive, pick, and store products.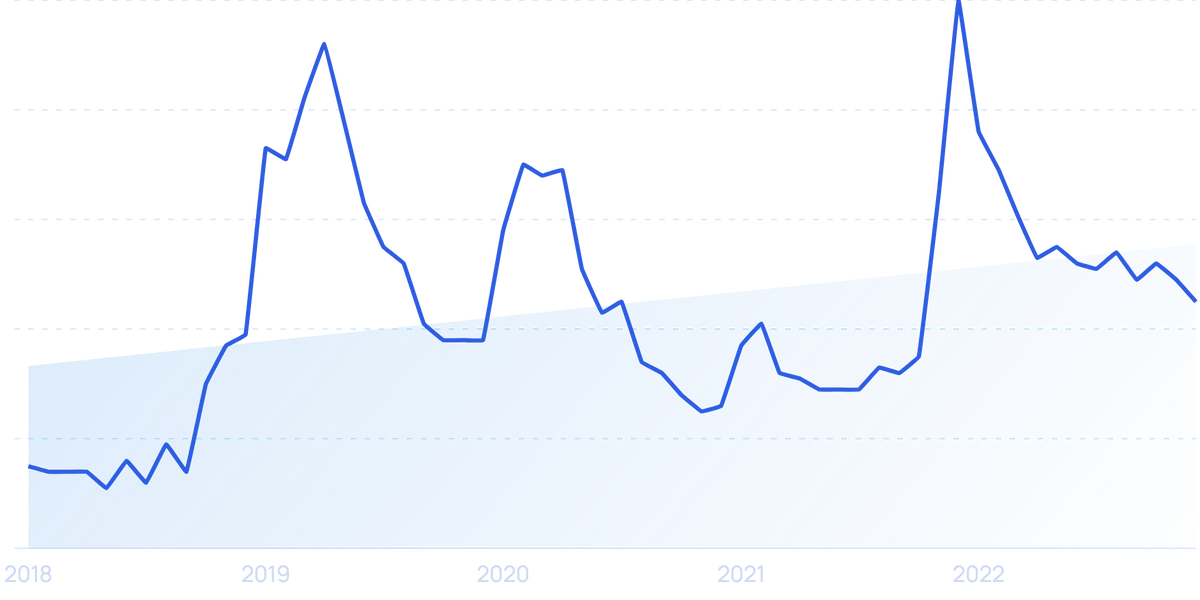 Search volume for "Symbotic" are up 400% in the past 5 years.
At the end of 2021, Symbotic was valued at $5.5 billion.
3. Consumers Demand Personalized Products
In recent months, personalization has emerged as a key strategy for consumer brands.
McKinsey reports that nearly 90% of consumers prioritize personalization as much or more than they did just a few years ago.
We are seeing enhanced personalization in marketing, but also in consumer products.
Deloitte reports that one-in-five people who want a personalized product are willing to pay 20% more for it.


Research shows consumers are willing to pay more for personalization.
In one example, 71% of Gen Z are interested in personalized supplements.
Gainful is a brand offering personalized supplements specifically for athletes.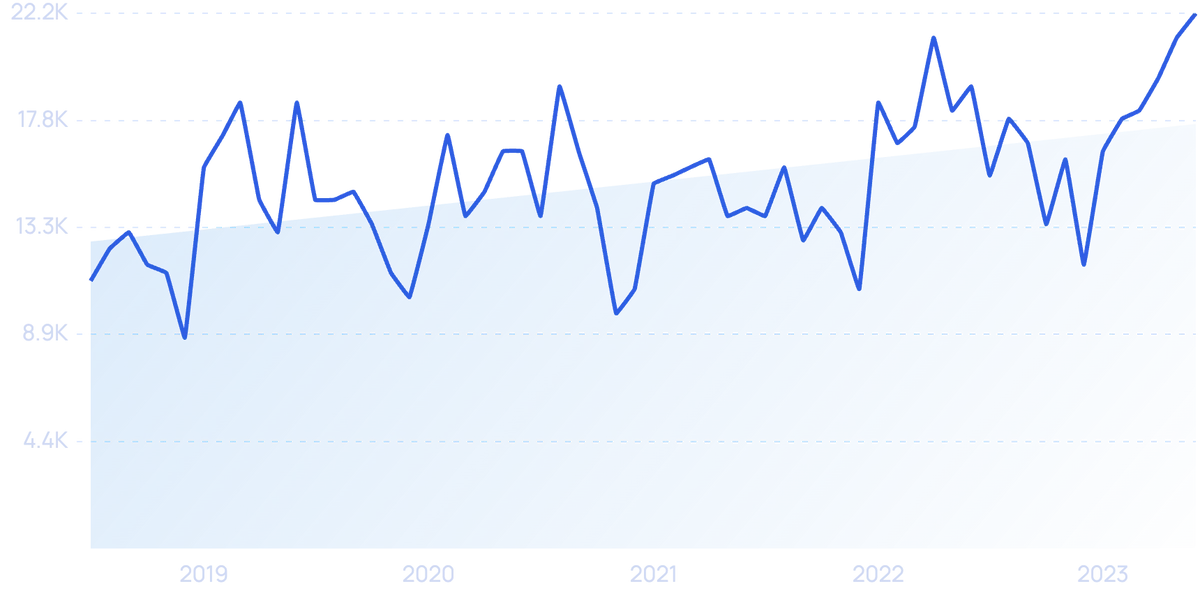 "Gainful" has seen a 100% increase in search volume in the past 5 years.
First, consumers are first prompted to fill out an online quiz to determine their nutrition needs. After that, Gainful sends the supplements with automatic monthly delivery.
The company reported "significant growth" during the pandemic and, in January 2021, raised $7.5 million in Series A funding.
In another example, Inkbox is a DTC brand that's revolutionizing the way consumers view tattoos.
Consumers can easily log on to the website, upload their own personal design, and receive a customized "for now ink" tattoo that lasts up to two weeks on the skin.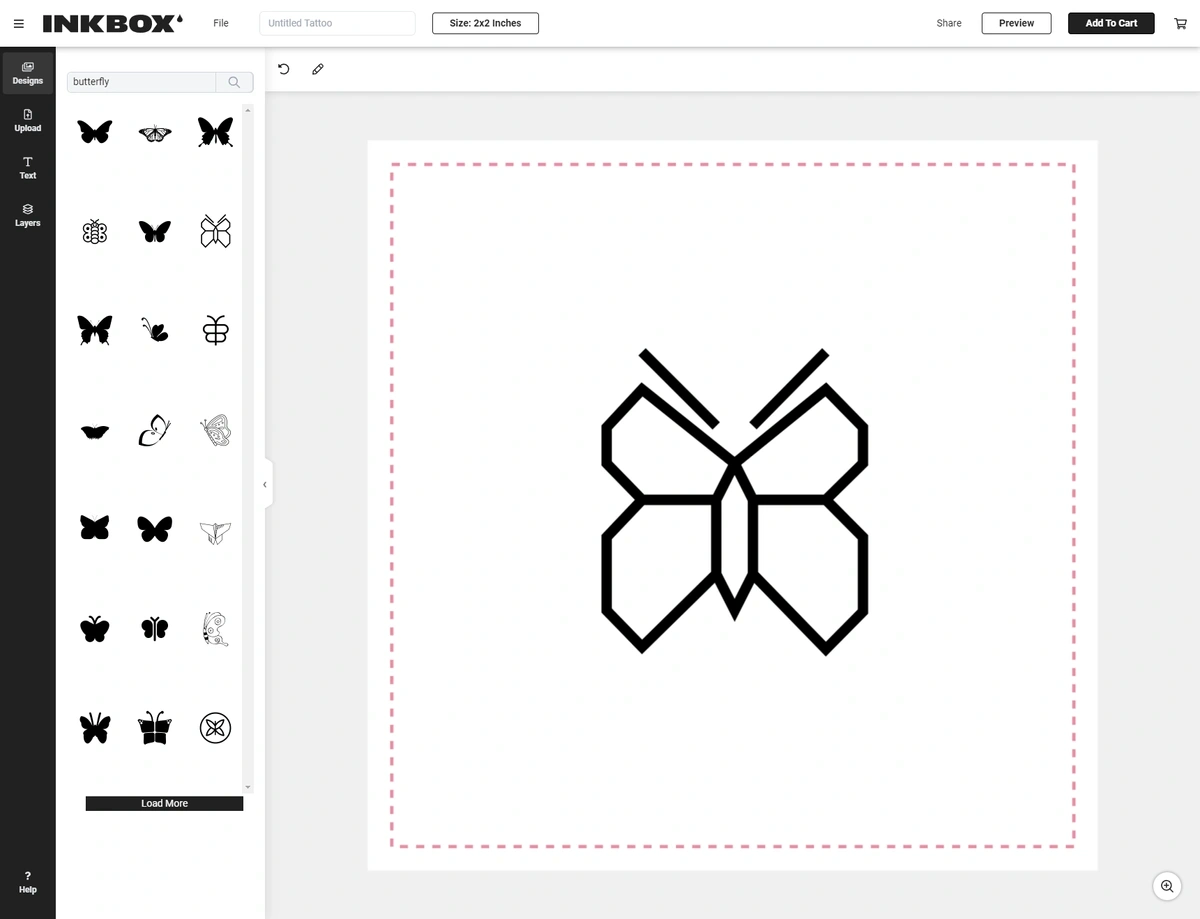 Inkbox's custom tattoo design platform offers the hyper-personalization that today's consumers want.
In 2021, the brand brought in almost $30 million in revenue.
BIC acquired Inkbox in 2022 for $65 million.
4. Sustained Demand For New Wellness Products
The global wellness market was worth approximately $4.37 trillion in 2020, and it's estimated that the market will reach a valuation of $6.99 trillion by 2025.
More than half of Americans say wellness is a top priority in their lives. That's up 8% since 2020.
The concept of wellness encompasses several areas of consumer products: health, fitness, sleep, and appearance, just to name a few.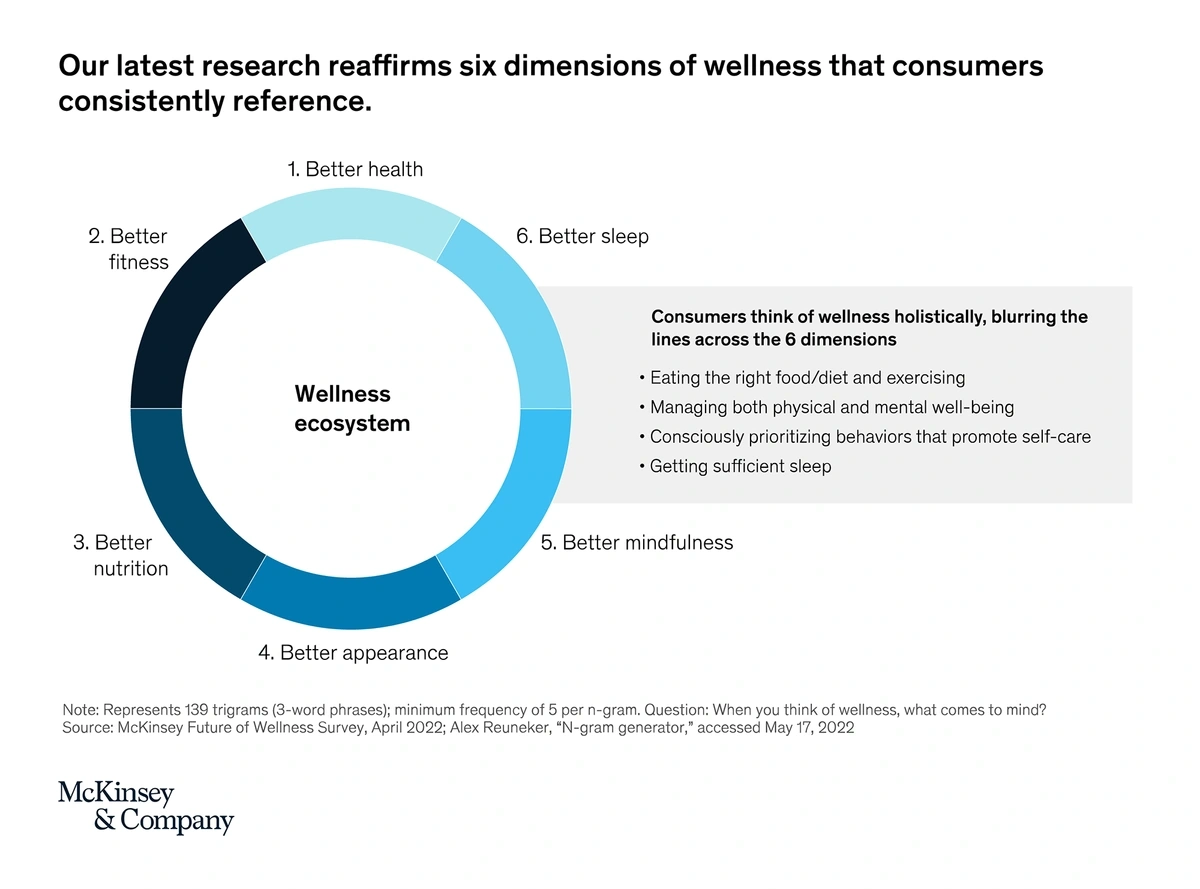 Brands are now offering wellness products that meet a wide variety of needs among consumers.
Skincare is one product category that weathered the pandemic well and is driving the wellness sector forward.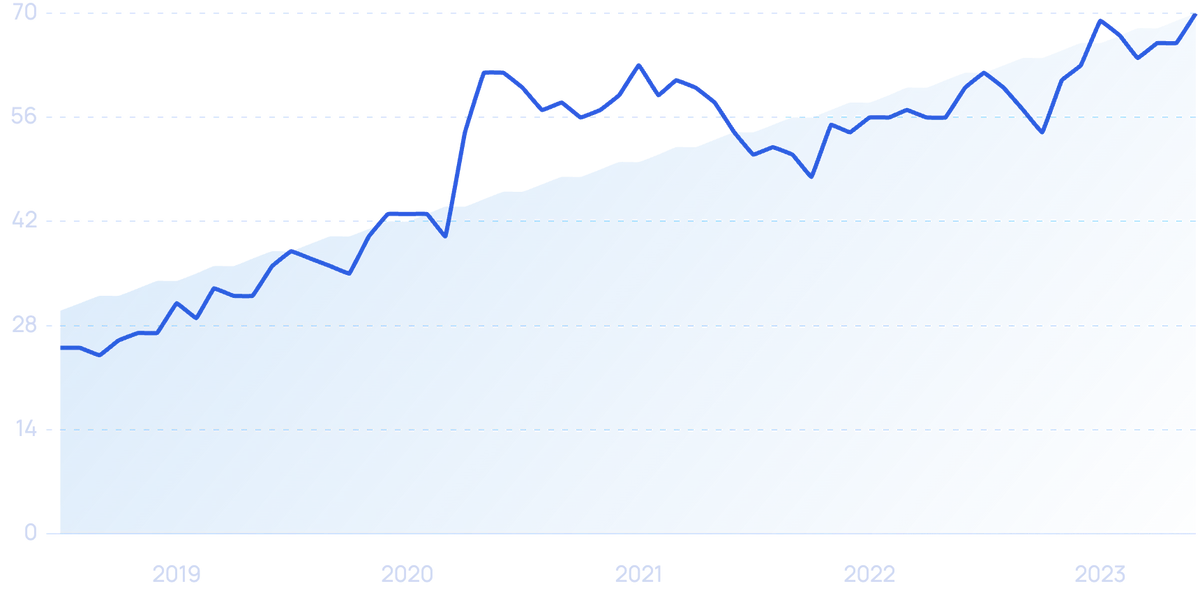 Search volume for "skincare" is up nearly 200% in 5 years.
Predictions show the skincare market ending 2025 with a $169 billion valuation. That's more than 24% above 2019.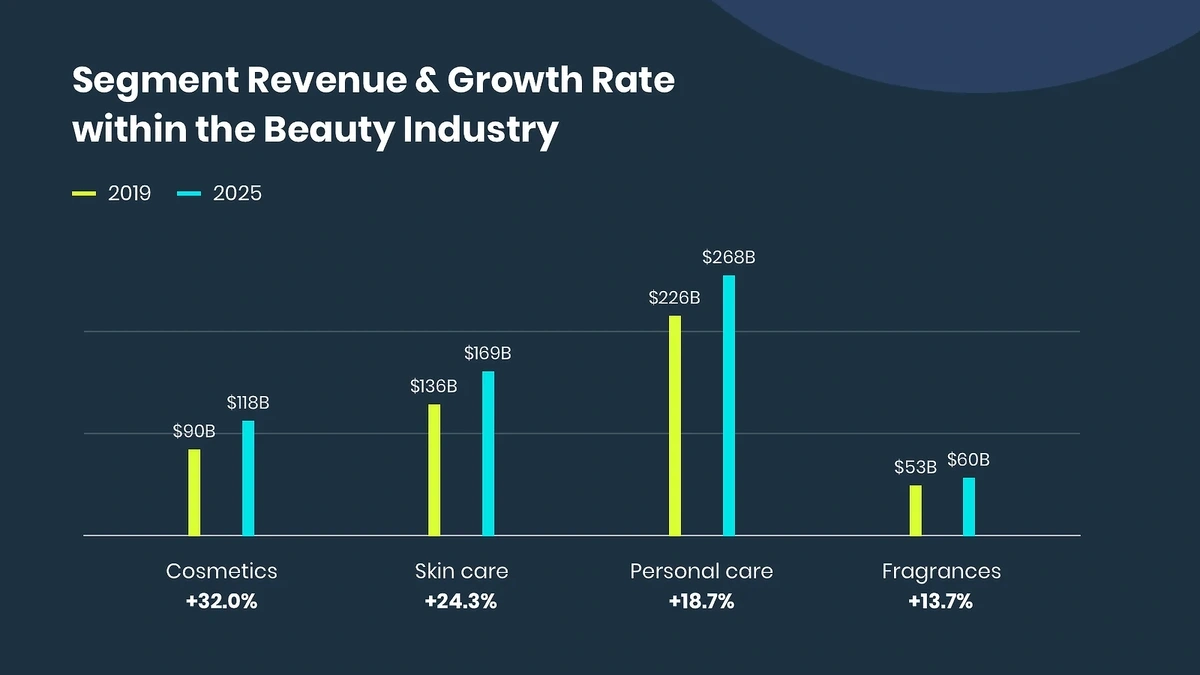 The skincare sector is one of the fastest-growing segments in the wellness industry.
Bubble is a skincare company that's seen tremendous growth in the past few years.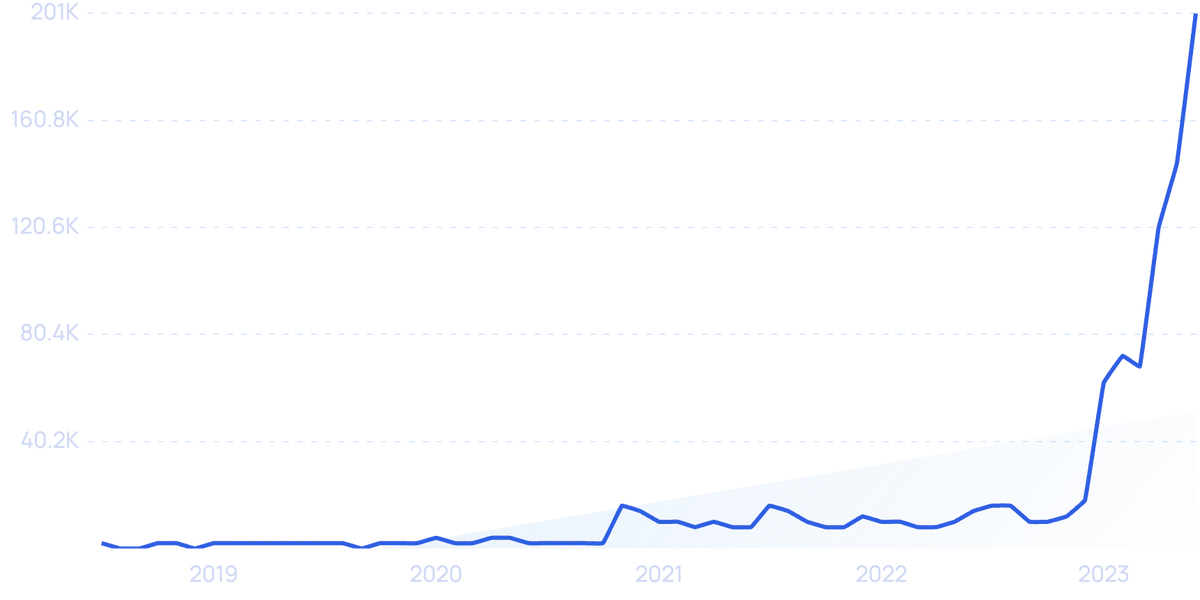 Search volume for "Bubble skincare" jumped in 2021 and has posted +99x growth over the past 5 years.
It started as a DTC brand during the pandemic. But now, the brand's products are available for purchase at retail giants like Walmart and CVS.
To take their devotion to wellness a step further, the company donates 1% of product sales to support mental health initiatives.
Another factor contributing to Bubble's success is its connection with its target audience: Gen Z.
The brand offers a "skin school" section of its website that's aimed at educating this young generation on everything from skin conditions to skincare routines.
They've also built a loyal following on TikTok and utilize a variety of Gen Z influencers on the platform.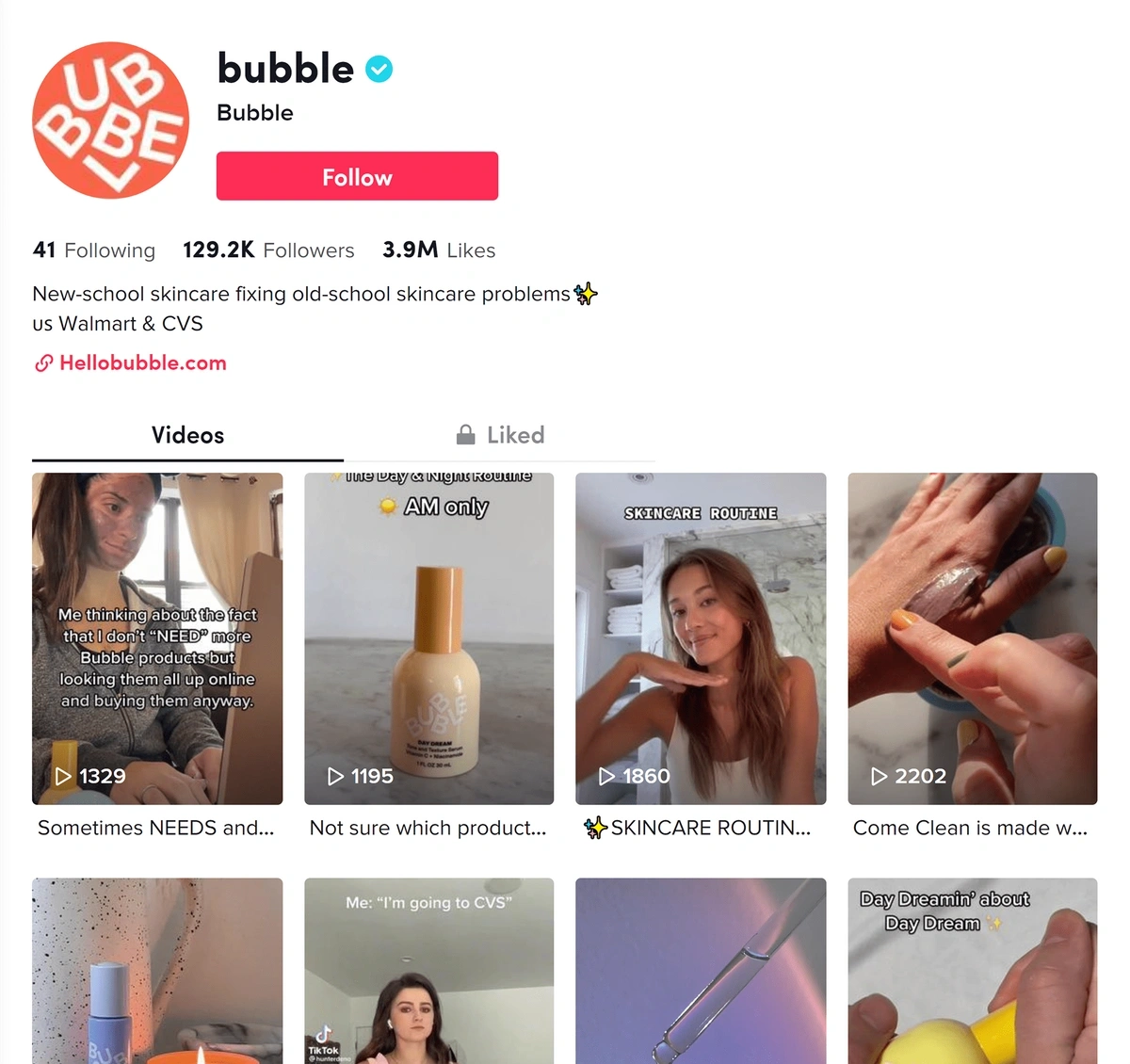 With a special emphasis on engaging Gen Z, Bubble's TikTok page features how-to videos, endorsements from dermatologists, and influencer posts.
Another wellness product category seeing tremendous growth is sleep enhancers.
Statista expects to see the "sleep economy" in the US reach $585 billion by 2024.
This includes a diverse set of consumer products like wearable monitors, herbal pillow sprays, specialty mattresses, weighted eye masks, and sleep supplements.
The market for sleep supplements has more than doubled since 2017. Sales in 2021 totaled $1.25 billion.
Melatonin gummies are a sleep aid that's popular for adults and children.
Between 2016 and 2020 the sales of melatonin increased by 150%.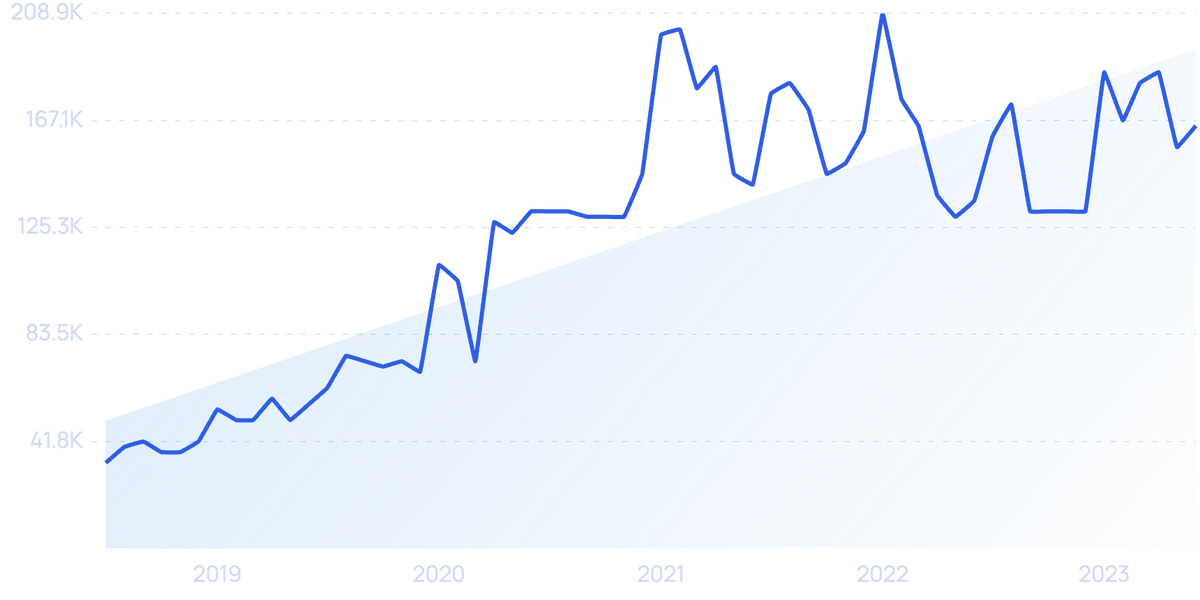 Search volume for "melatonin gummies" shows a 394% increase over 5 years.
5. Consumers Tighten Their Budgets
Amid soaring inflation, retailers are evaluating consumer price sensitivity and carefully adjusting their price positioning.
More than 60% of retailers are passing on manufacturer price increases to consumers in addition to compressing their margins.
However, in the first half of 2023, only 38% of manufacturers say they'll be putting additional price increases into place.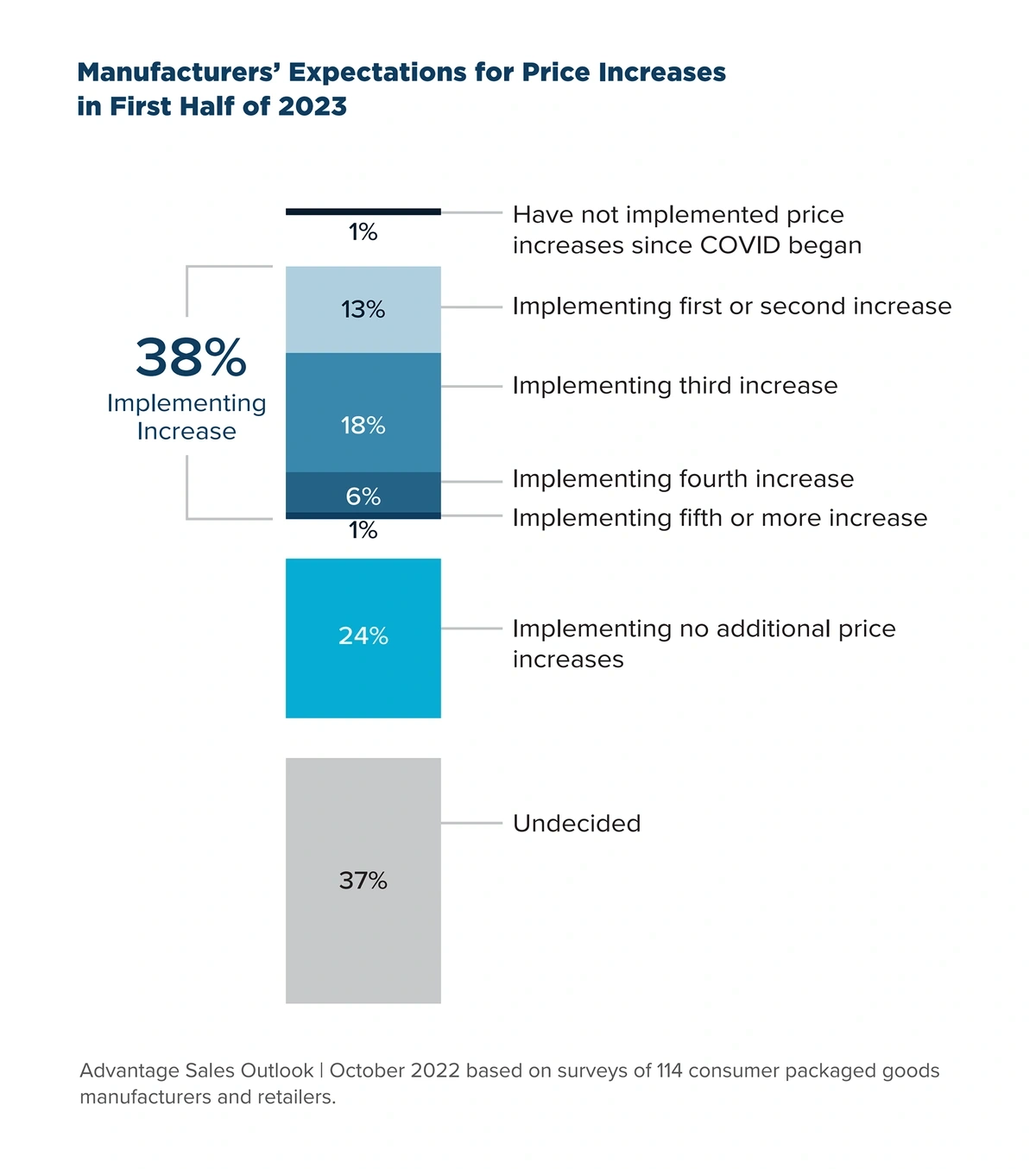 The Advantage Sales Outlook from October 2022 shows more than one-third of manufacturers plan to increase costs in 2023.
Several recent consumer surveys show that Americans may have little tolerance for additional price increases.
In late 2021, 56% of consumers in the US said they felt prices for transportation, housing, consumer goods, and other necessities seemed higher than six months ago.
Many retail industry experts point out that the perception of inflation and rising costs of goods is often worse than the actual inflation.
For example, 30% of individuals surveyed in July 2022 said the cost of toys and baby supplies had increased "significantly" over the course of the last year. The actual inflation number was just 2%.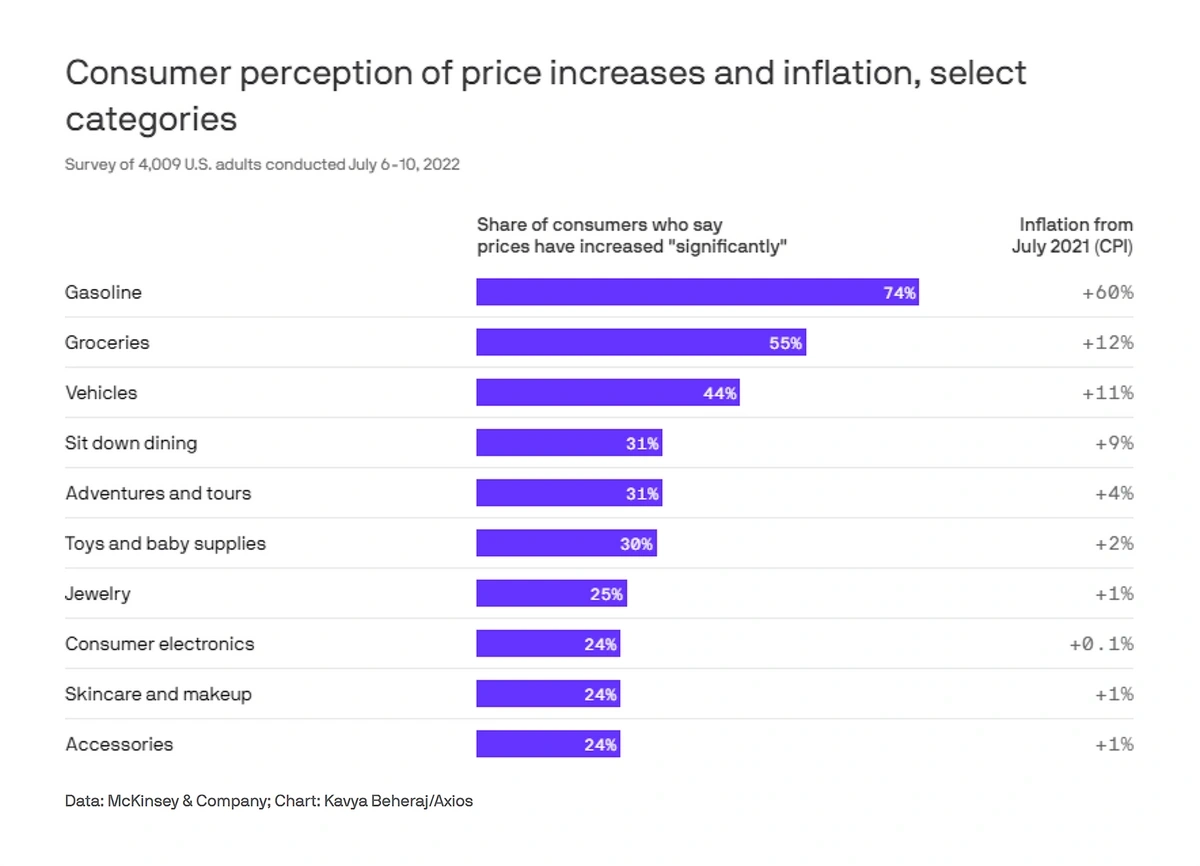 These 2022 survey results show a disconnect between consumer perception and the actual numbers.
No matter if it's perception or fact, many Americans are tightening their budgets and have little tolerance for higher costs.
Survey data from July shows that 65% of Americans are concerned about rising prices and inflation, and 65% have taken action to manage their expenses like dipping into savings accounts or increasing credit card balances.
In the same survey, 74% of US consumers said they've "traded down" in some way when buying goods.
This includes adjusting the quantity that they bought, delaying the purchase, and changing to a lower-cost brand.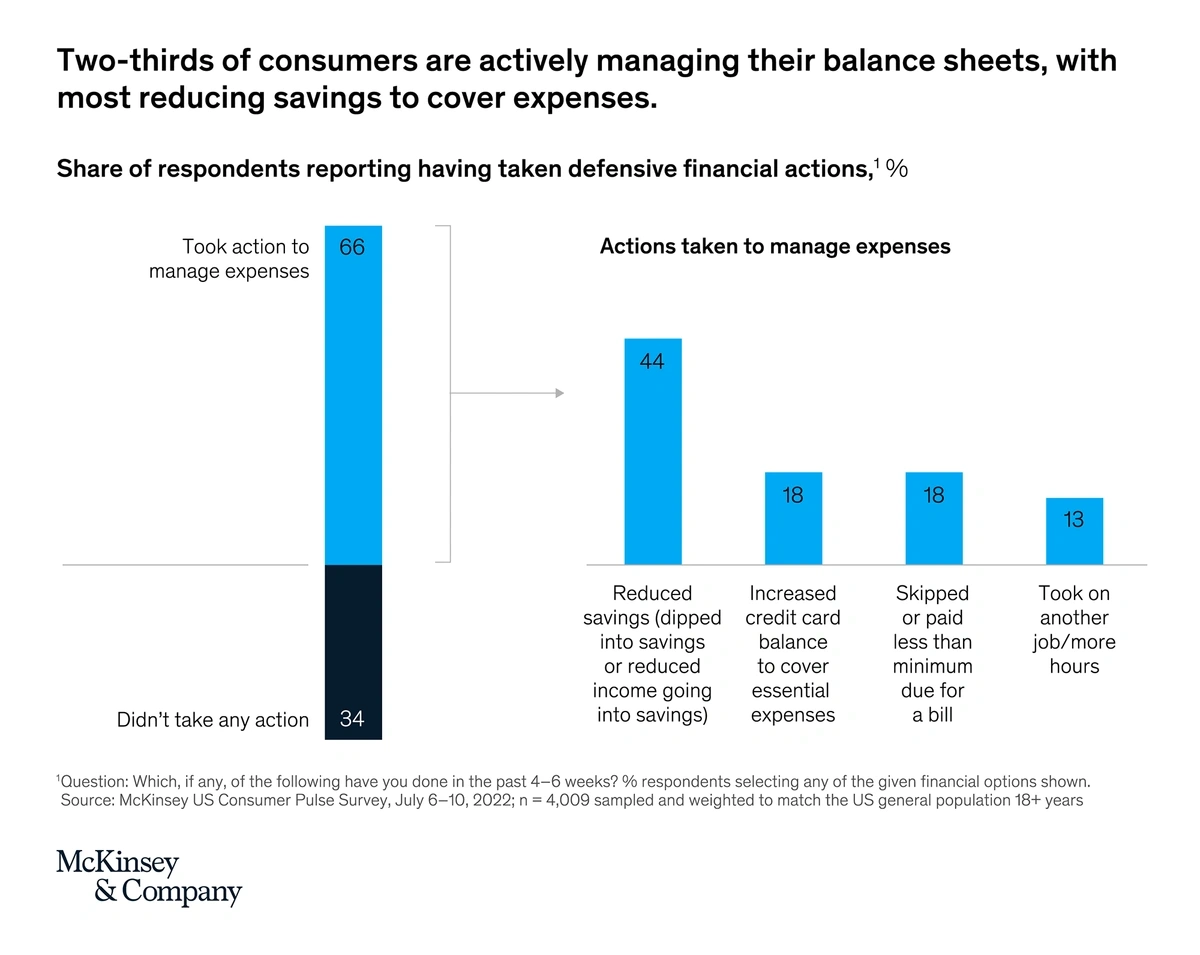 Many consumers are taking steps to reduce expenses while shopping.
A consumer survey from Ipsos in early 2022 shows that more than 60% of individuals said their household budget can't sustain any more price hikes.
And, more than half of the people surveyed worry about being able to afford basic goods.
In March 2022, cosmetics company e.l.f. Beauty revealed a pricing increase to customers and the outcome was surprisingly positive.
The company said pricing would remain the same on one-third of its low-cost products, but pricing would increase for higher-cost items.
The price increase is modest, $1 for most products, and consumers seemed to be unfazed when the company announced the changes on social media.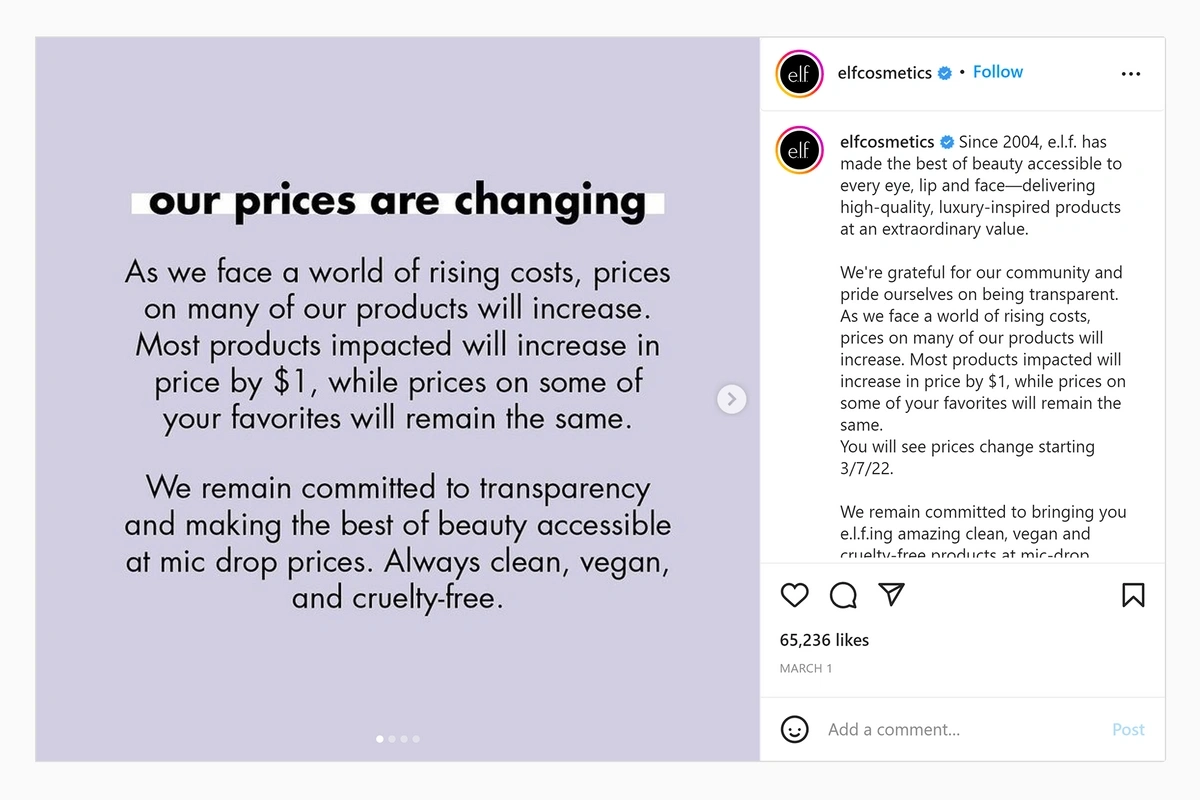 e.l.f. Beauty announced its pricing changes on Instagram.
Conclusion
That wraps up our outline of the top five consumer product trends in 2023.
Consumers have more choices in the retail market than ever before. They want to get sustainable products and a personalized experience every time they buy something.
Many retailers and manufacturers are already adjusting their businesses to match consumer demands. Unfortunately, some are still struggling with strategic questions like pricing and supply chain management. Others are investing in smart tech solutions in order to stay ahead of the competition.
Moving forward, we expect to see even more emphasis on AI solutions, high-tech sustainable manufacturing methods, and products that contribute to the health and wellness of consumers.