Future of Healthcare (2023-2026)
AI, the IoT, and 3D printing are all driving important changes to the healthcare space. Industry experts say these emerging technologies could dramatically improve patient outcomes.
However, because many communities don't have access to any of these advancements or even regular preventative care, many groups in the industry are also calling for future priorities focused on health disparities.
In this article, we'll outline the future of the healthcare space.
The Future of Healthcare Data
Nearly 30% of the world's data volume is being generated by the medical industry.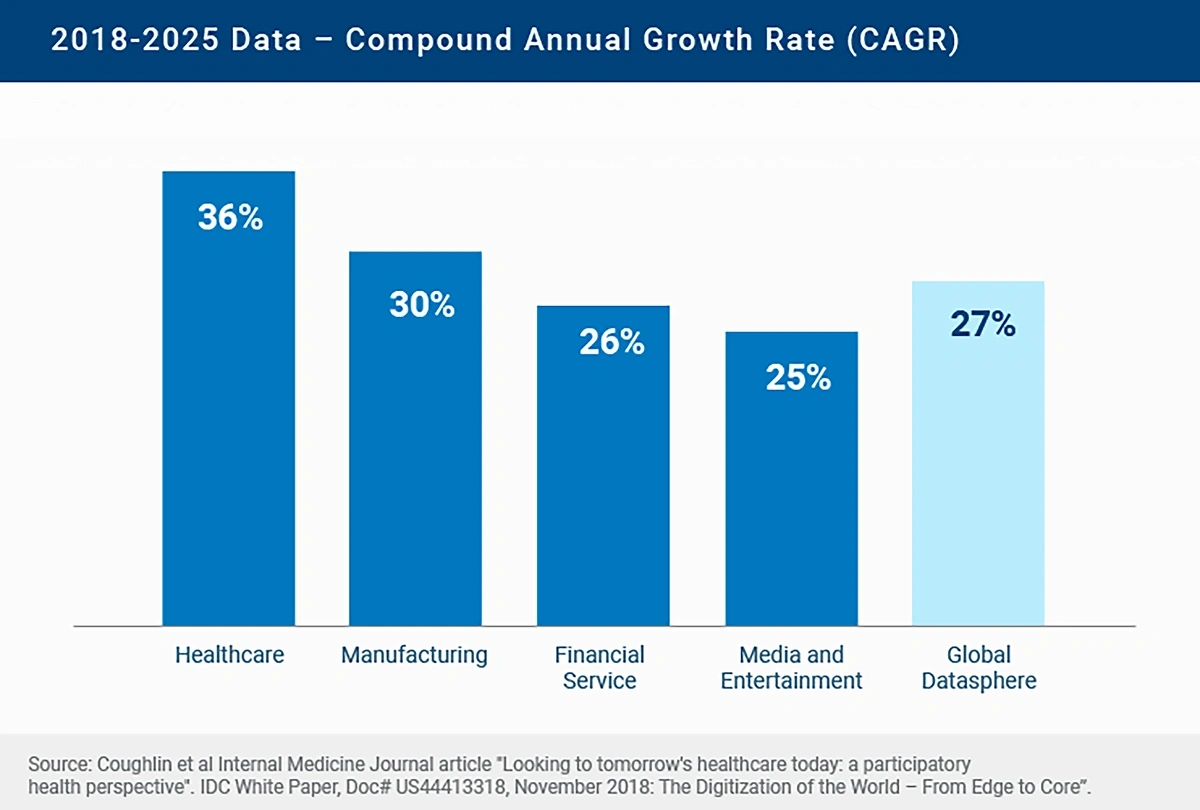 The volume of healthcare data is predicted to grow at a CAGR of 36% through 2025.
Healthcare data comes from hundreds of sources, everything from physician notes to lab results to patient feedback.
Philips reports that 82% of healthcare leaders believe that data delivers value in areas like patient records, patient monitoring, and medical devices.
When comparing Philips survey results between 2021 and 2022, the number of healthcare leaders saying they struggle with data management dropped by 36%.
But two major data management challenges have been in the spotlight in recent months: interoperability and security.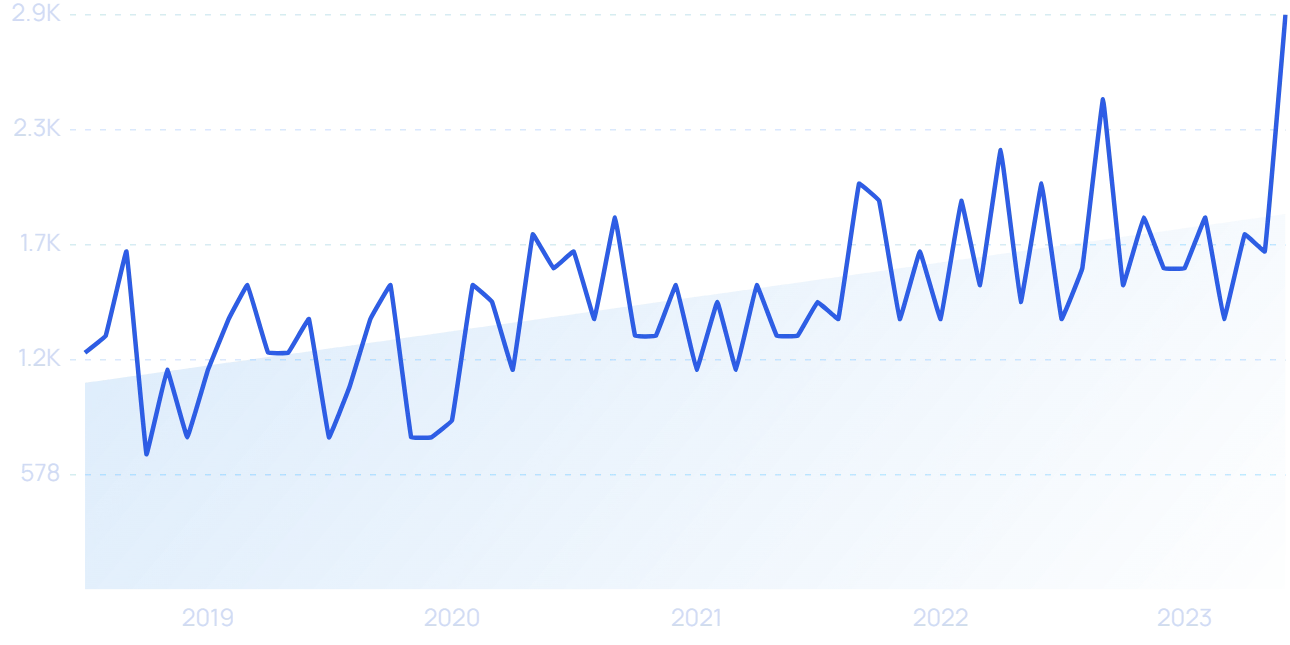 Search volume for "healthcare interoperability" has increased in recent years.
Healthcare experts see a bright future in which the entire medical ecosystem is seamlessly connected. Devices and systems could interact with each other without human intervention.
But that's not a reality yet. Today's data and infrastructure is still highly fragmented.
That's why many healthcare organizations are moving their data to the cloud.
What was once seen as a security risk is now seen as a necessary transformation that can deliver cost-savings and better patient care.
The healthcare cloud computing market is growing. Predictions show a 17.6% CAGR between 2023-32.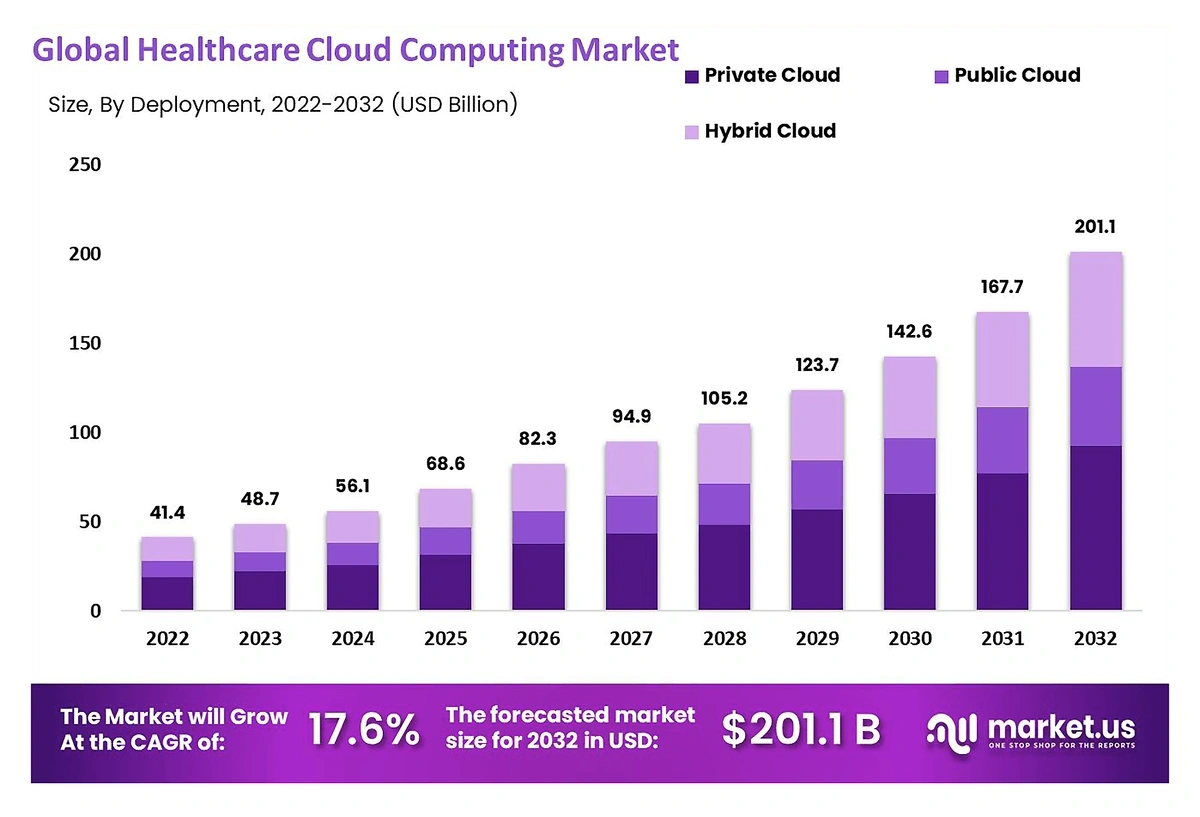 The healthcare cloud computing market could be worth more than $200 billion by 2032.
McKinsey predicts this mass move to the cloud could drive up to $170 billion in value for healthcare companies by 2030.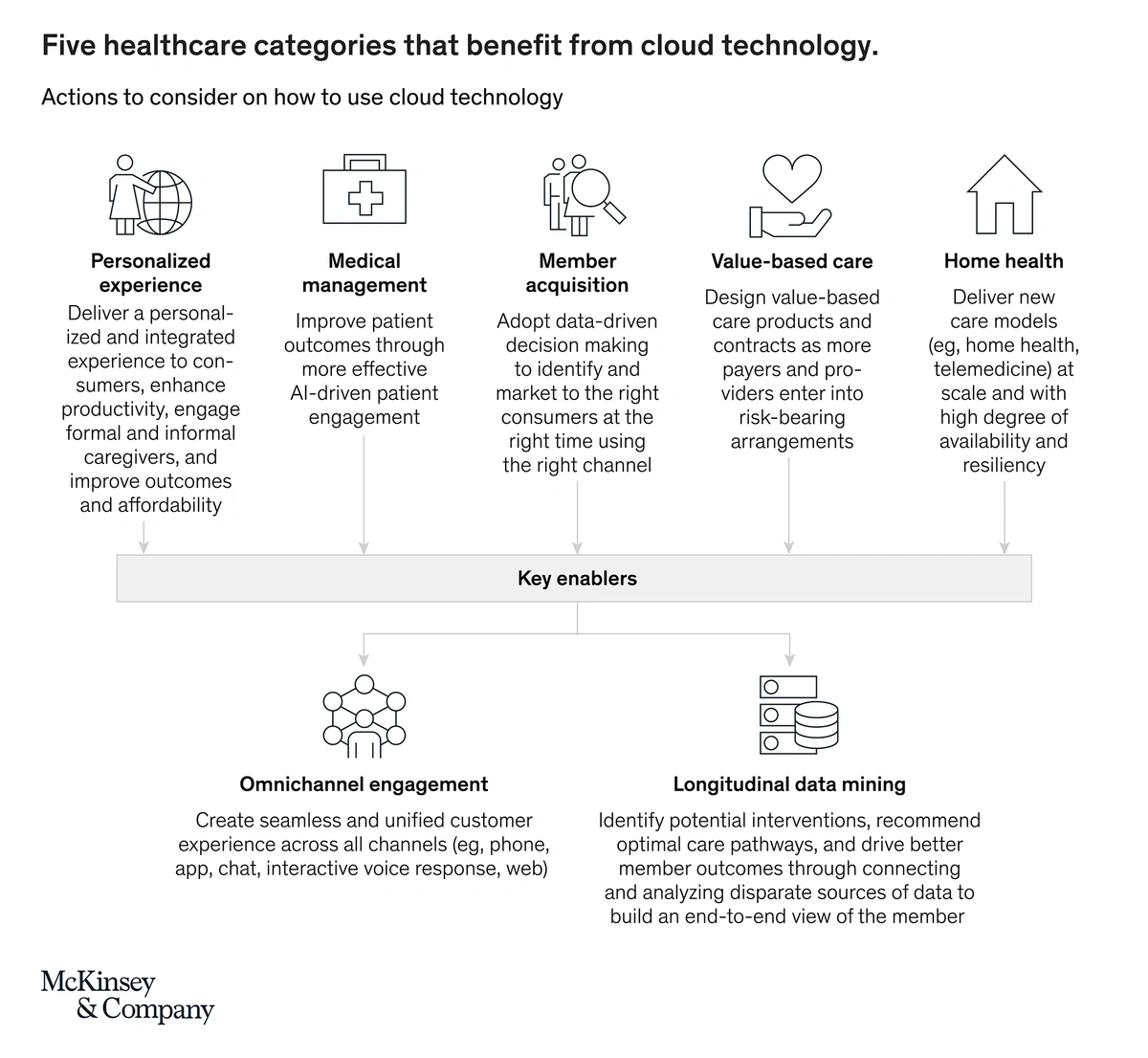 Investing in cloud computing can impact healthcare in several ways.
The second data-related challenge is security.
PwC recently found that 63% of healthcare leaders say they're very concerned about cyber attacks in the future.
A recent survey revealed that nearly 50% of the participating healthcare IT leaders had suffered a ransomware attack at their organization in the past two years. That was up 7% over 2021.
Last year alone, nearly 50 million Americans were affected by healthcare data breaches. That's 15 million more people than in 2020.
Increasing cybersecurity is expected to be a critical task for health systems going forward.
At this point, most health organizations are reactive instead of proactive when it comes to protecting their IT systems and data.
Ordr is a startup cybersecurity company that specifically protects connected devices and their data in healthcare settings.
This includes medical devices, basic IoT devices like printers, and even on-premise cameras.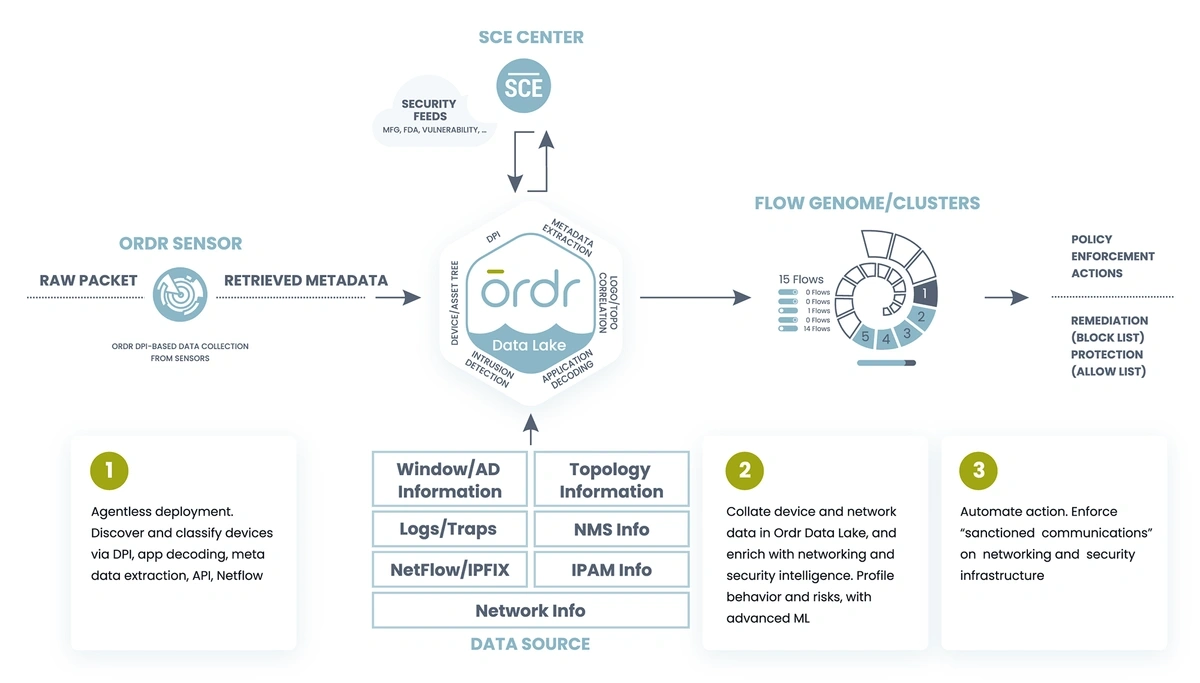 Ordr's security platform protects every connected device.
The company closed a $40 million funding round in June 2022.
Their platform is deployed in three of the top six hospitals in the world.
As healthcare leaders look to the future of connected care, both cloud computing and security are likely to demand increased investments.
In a survey of executives from leading health systems in the U.S. 87% say their organizations are increasing spending on cybersecurity and 82% say they're increasing spending on cloud migration in the coming months.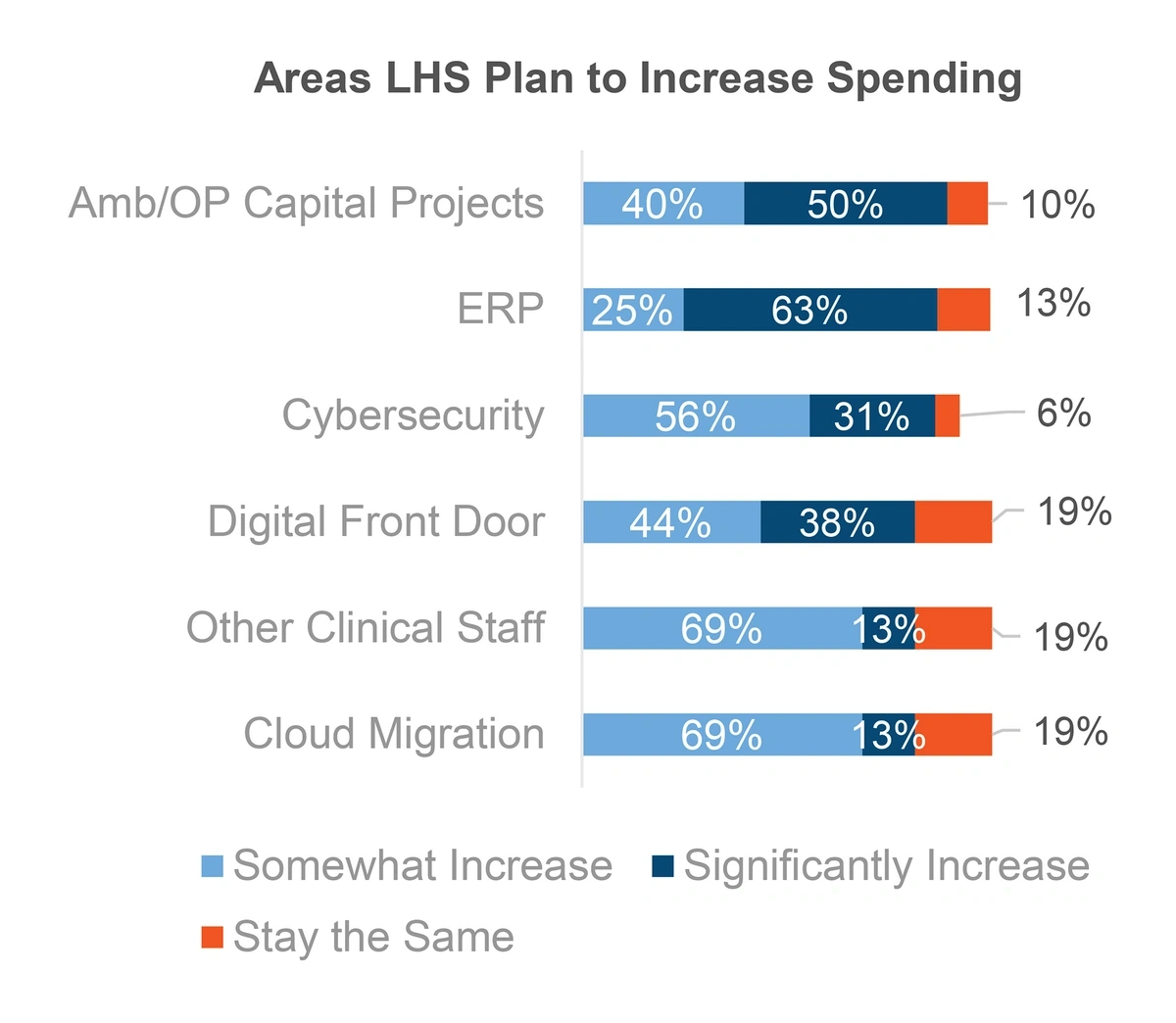 Healthcare organizations are increasing spending on cloud migration and cybersecurity.
The Future of IoT in Healthcare
Much of the data created in the healthcare sector comes from IoT devices, which is often referred to as the IoMT (Internet of Medical Things).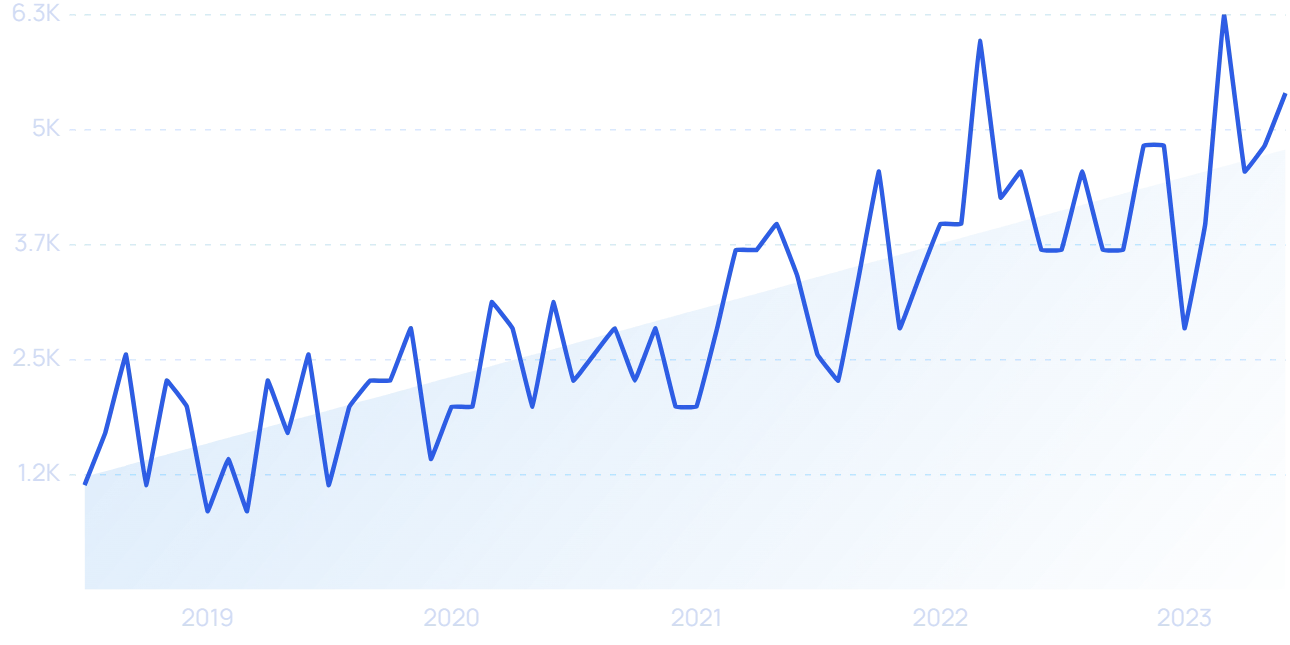 Search volume for "IoMT" has jumped nearly 2,000% in the past five years.
WIthin the next five years, 65% of leaders say IoT devices will be a reality for healthcare and 71% say IoT health sensors will be a reality at that time.
According to Fortune Business Insights, the market for IoMT is surging ahead with a CAGR of nearly 30% projected through 2028. The market's total value could reach $187.6 billion by that time, a 4x growth over 2020.
Much of this growth could come from an increase in remote patient monitoring (RPM) and the devices used for that type of healthcare.
The pandemic ushered in this digitization of healthcare, and even though the pandemic is gone, patients are still demanding RPM.
Insider Intelligence reports the number of RPM users could reach more than 70 million by 2025.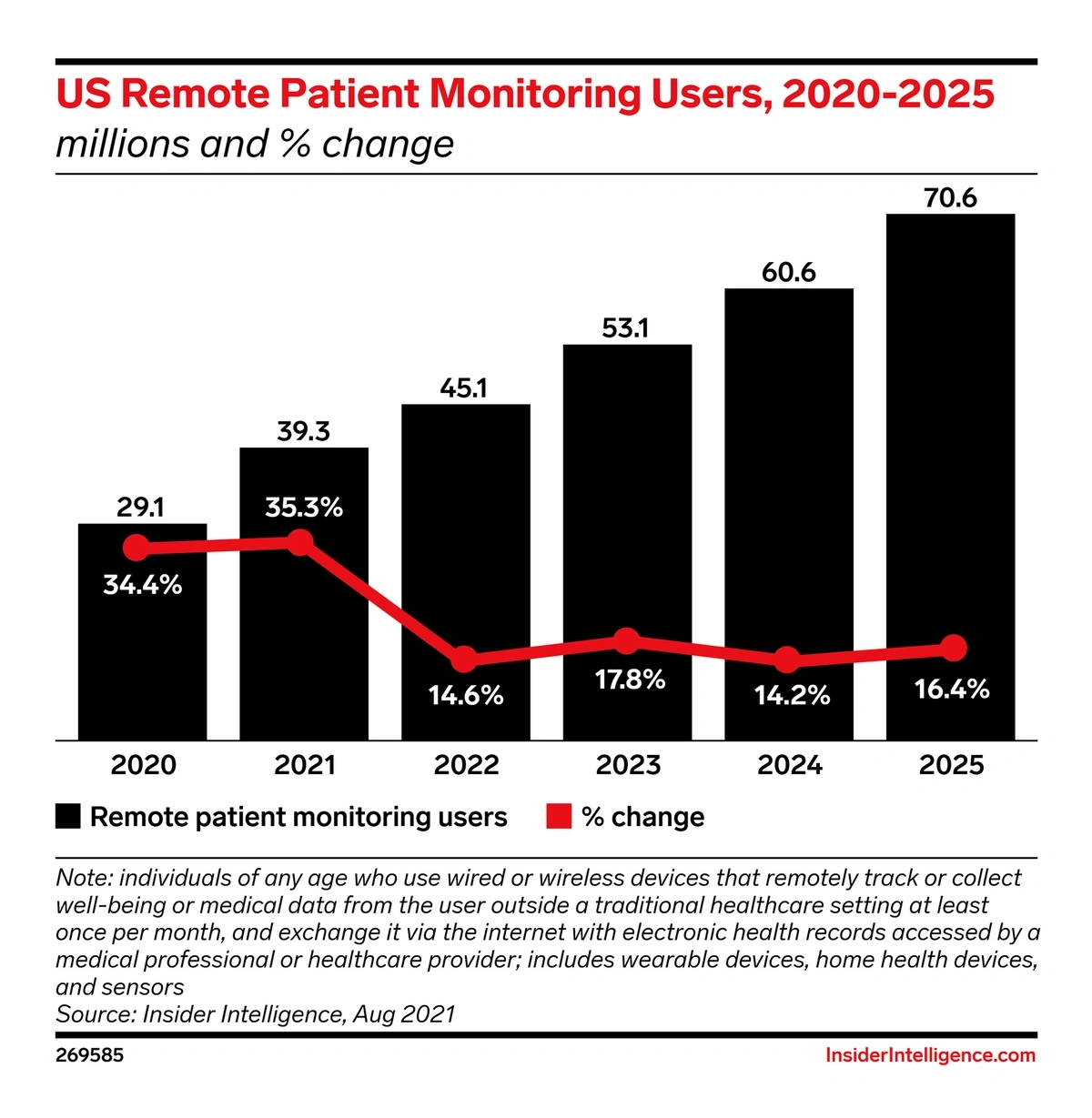 The number of people using RPM is predicted to post double-digit growth every year.
In the health wearables market, smartwatches and fitness trackers are expected to continue to grow in popularity in the coming years.
But so are more advanced RPM devices like clinical-grade wearables.
For example, Acurable, a U.K. based startup, has developed a wearable that can detect sleep apnea remotely.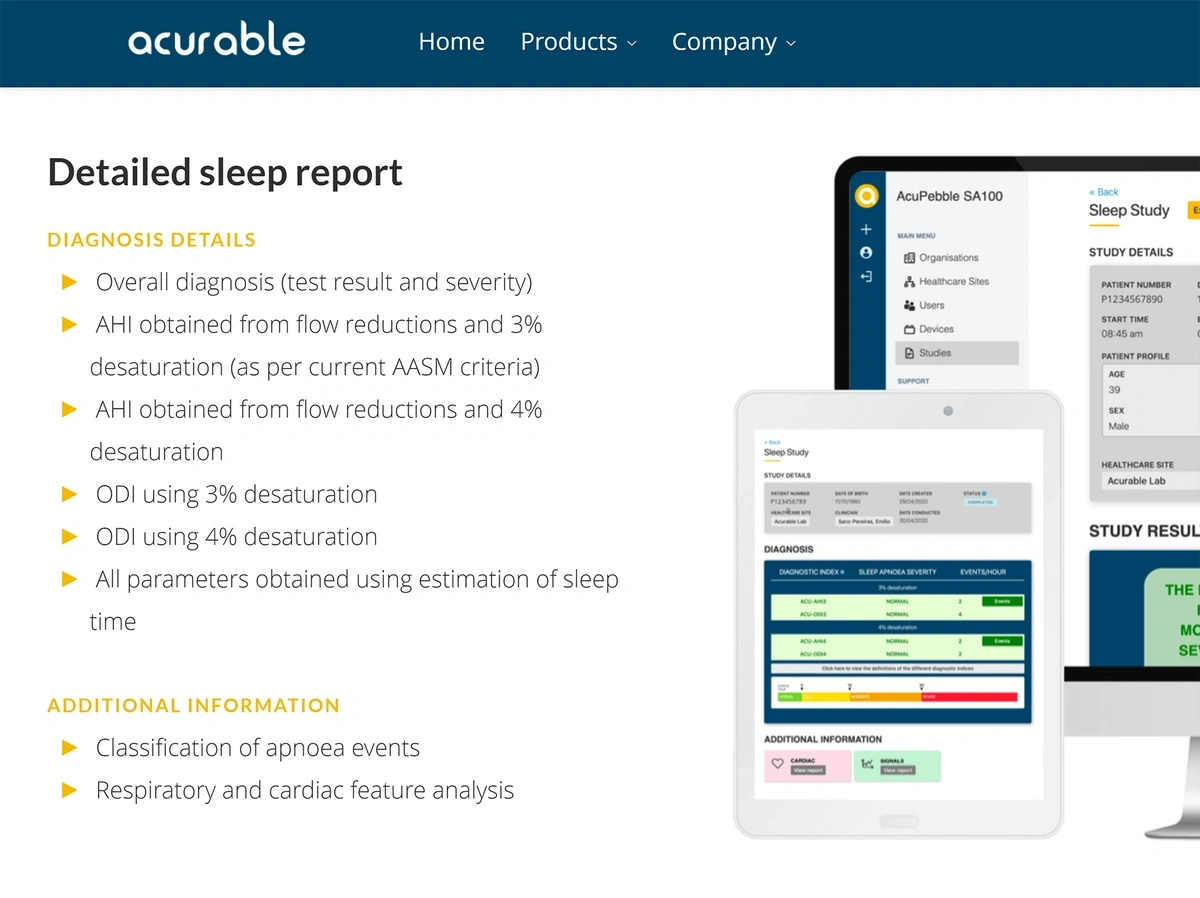 Acurable's device sits as the base of the neck and sends data to a cloud platform via the user's mobile device.
In trials, the device accurately diagnosed 100% of cases of moderate and severe sleep apnea.
Another medical-grade wearable comes from General Prognostics, a startup based in Boston.
This device looks like a regular smartwatch, but the technology is much more sophisticated. General Prognostics calls it Bloodless Blood Tests.
The smartwatch and corresponding app continuously and passively record biomarkers like heart rhythm, voice biomarkers, and activity levels. Those biomarkers are fed into an AI platform that checks those factors against a database of blood biomarkers that were originally collected from heart failure sufferers.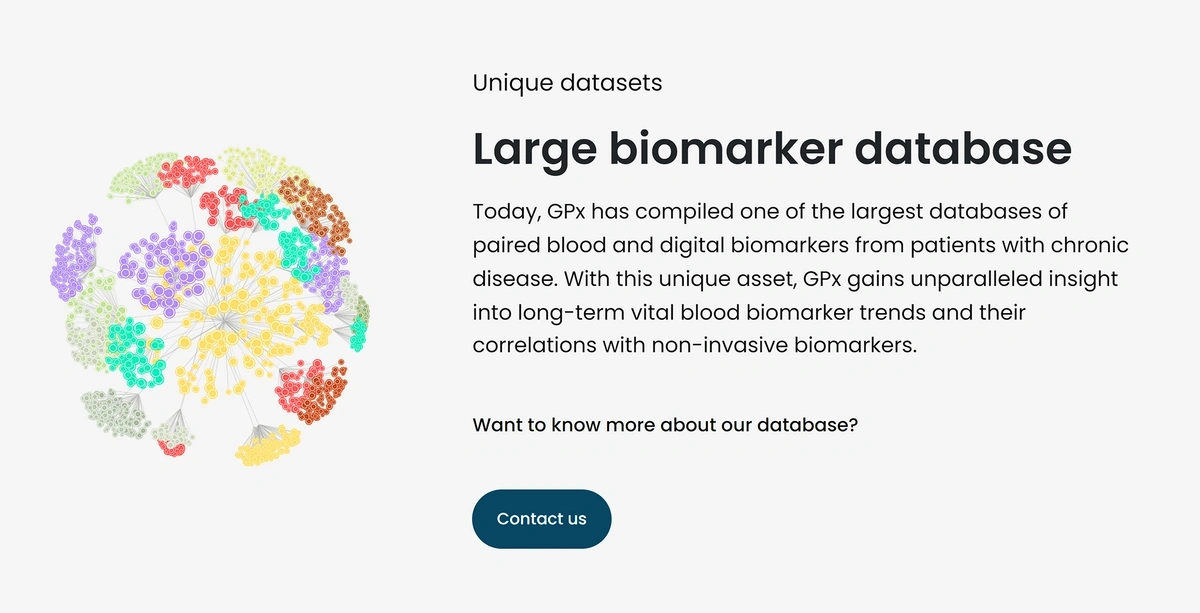 The company's expansive database enables them to run predictive algorithms for heart failure patients.
The algorithm can detect an increase in NT-proBNP (specific proteins linked to heart failure) up to 10 days earlier than traditional blood testing.
This device is still in the research and testing phase.
By 2024, Deloitte predicts 440 million wearable devices (160 million wearable medical devices and 280 smartwatches) will ship worldwide per year.
The Future of AI in Healthcare
The expansion of data and the IoMT is also fueling the growth of AI in the healthcare sector.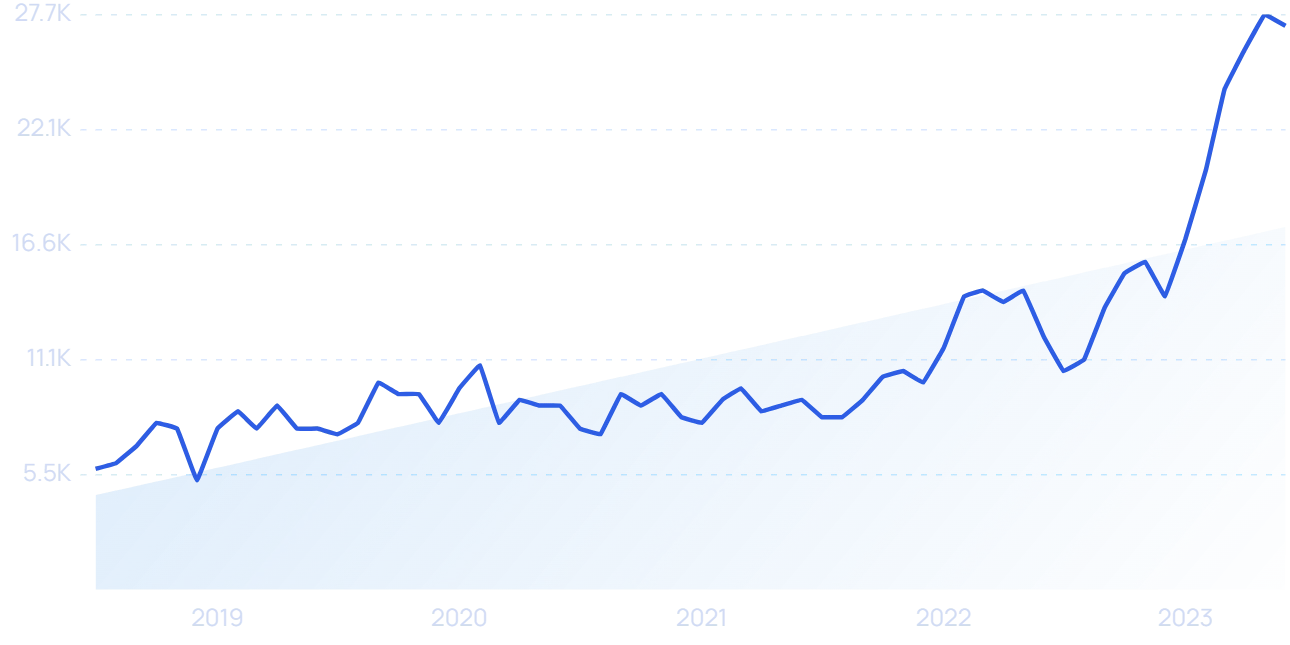 Search interest in "healthcare AI" has grown more than 300% in recent years.
A recent report from KPMG showed 27% of leaders at healthcare organizations say AI and machine learning are the tech tools with the greatest potential to change healthcare in the coming years.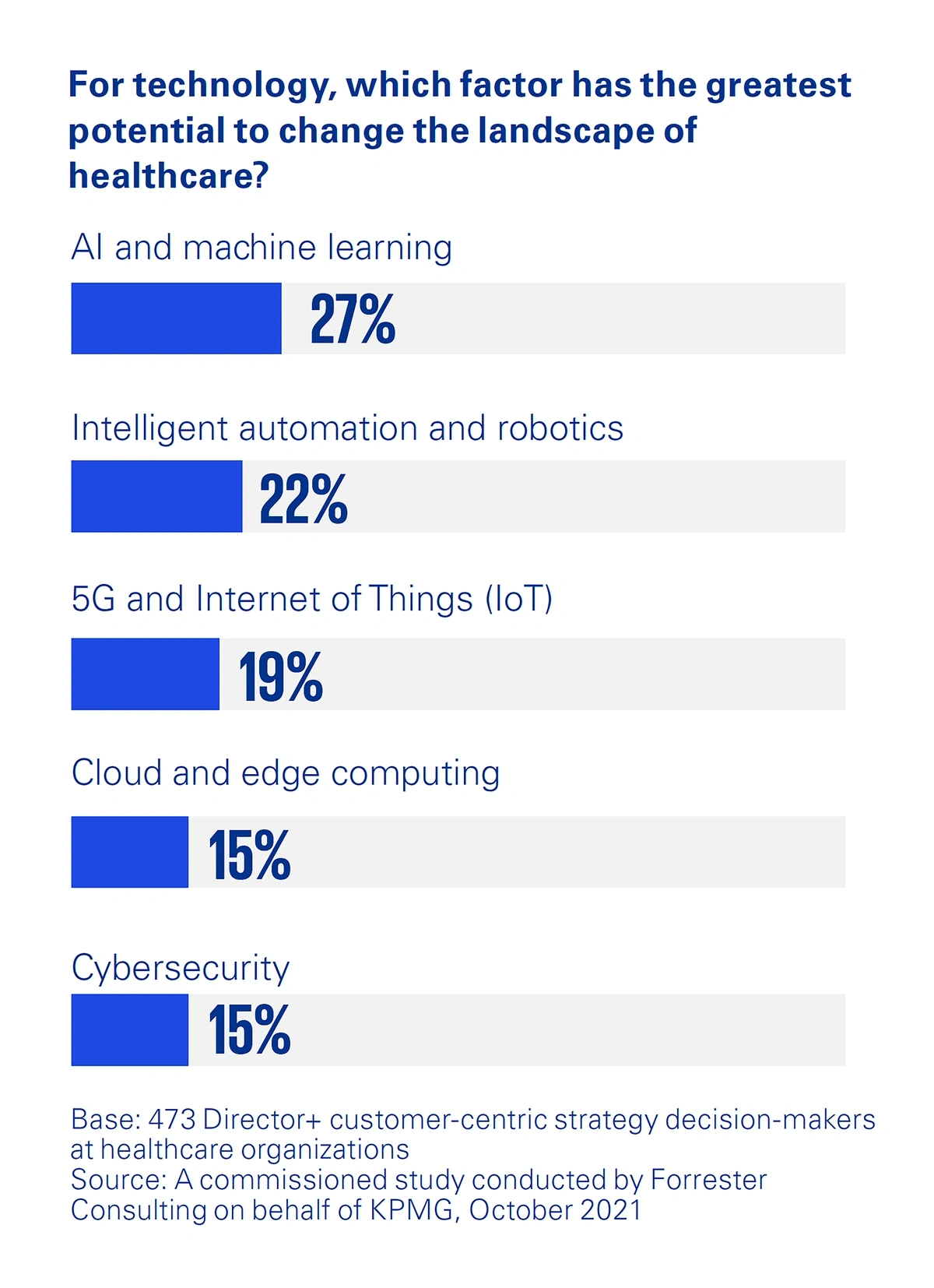 Healthcare executives say AI has the most potential to revolutionize healthcare in the coming years.
In another survey, more than 40% say AI is already making a difference in patient care today.
The majority of those who said AI wasn't making a difference yet expect that to change in the next two or three years.
An Accenture report suggests nearly 40% of healthcare working hours could be impacted by generative AI in the near future.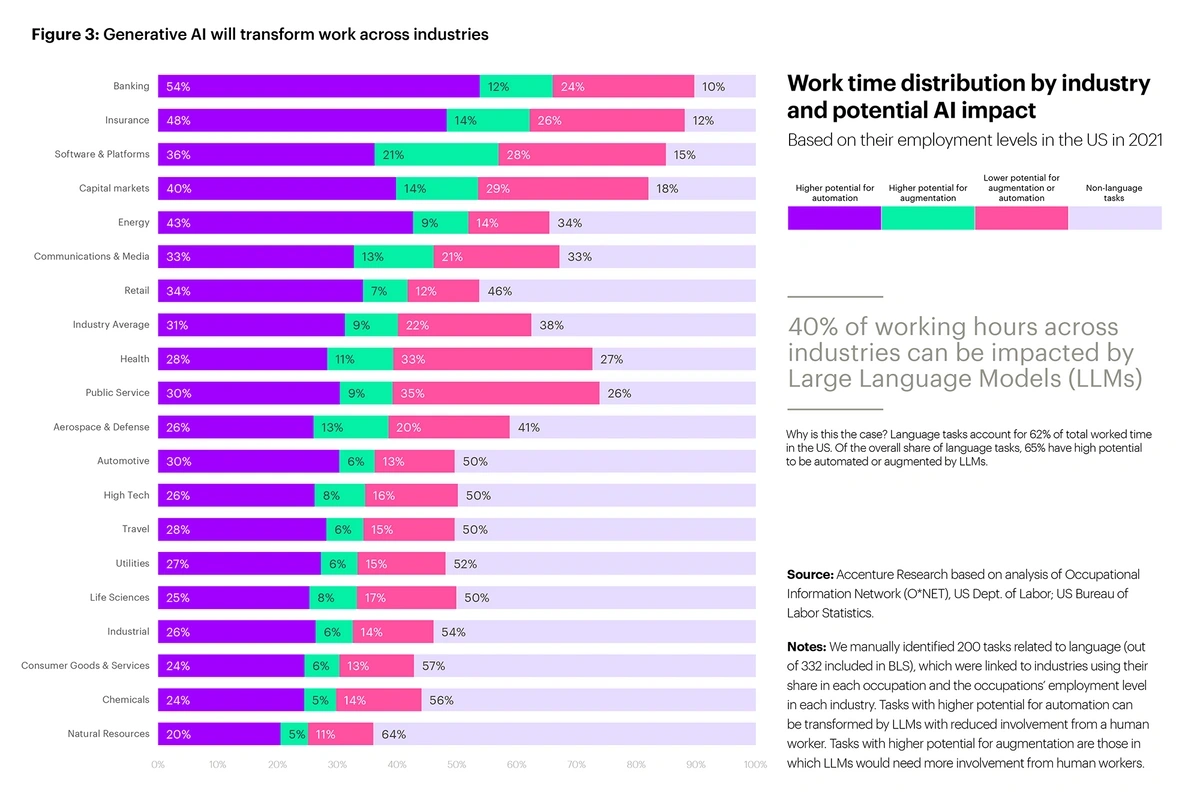 Generative AI can assist healthcare employees in performing several tasks.
In early-adopting organizations, AI solutions are already being tested out in a variety of ways.
Just to name a few examples, doctors are using AI to record notes and draft messages, research institutions are using AI to speed up clinical trials, emergency departments are using AI chatbots to triage patients, and hospitals are using AI to optimize staffing schedules.
Epic, a billion-dollar healthcare software company, recently announced it was piloting a generative AI program as part of its platform.
The technology is being tested by physicians in health systems like UNC Health, UC San Diego Health, and Stanford Health Care.
With it, physicians will have the option to use AI to auto-generate messages to patients.
Some healthcare startups are looking to take generative AI even further in the coming years.
Hippocratic AI is creating a large language model that company officials hope will improve access to healthcare and positive outcomes from treatment.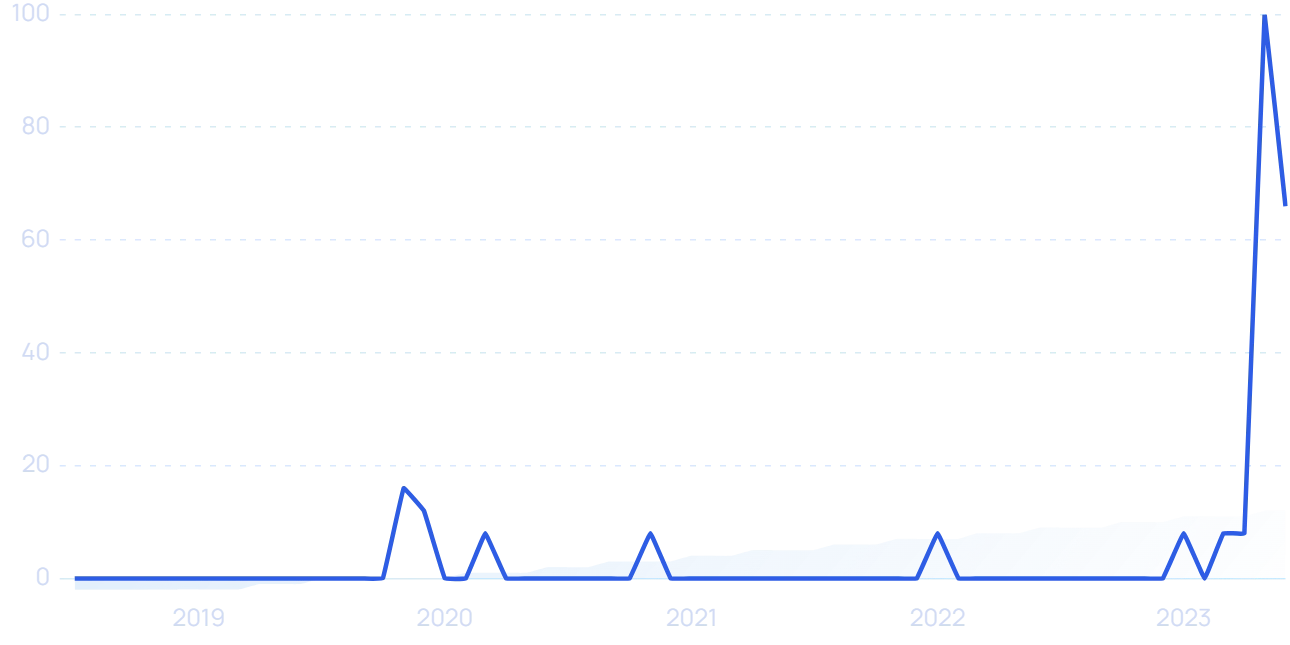 Search volume for "Hippocratic AI" has grown more than 1,500% in recent years.
But they have distinctly noted that their platform is not aimed at making diagnoses.
Instead, leaders say it will have the potential to explain billing to patients, remind patients to take medication, answer pre-op questions, and deliver test results.
Leaders also stress that they're building the platform with a focus on safety and are committed to delaying its release until it's been tested and approved by a large number of healthcare professionals.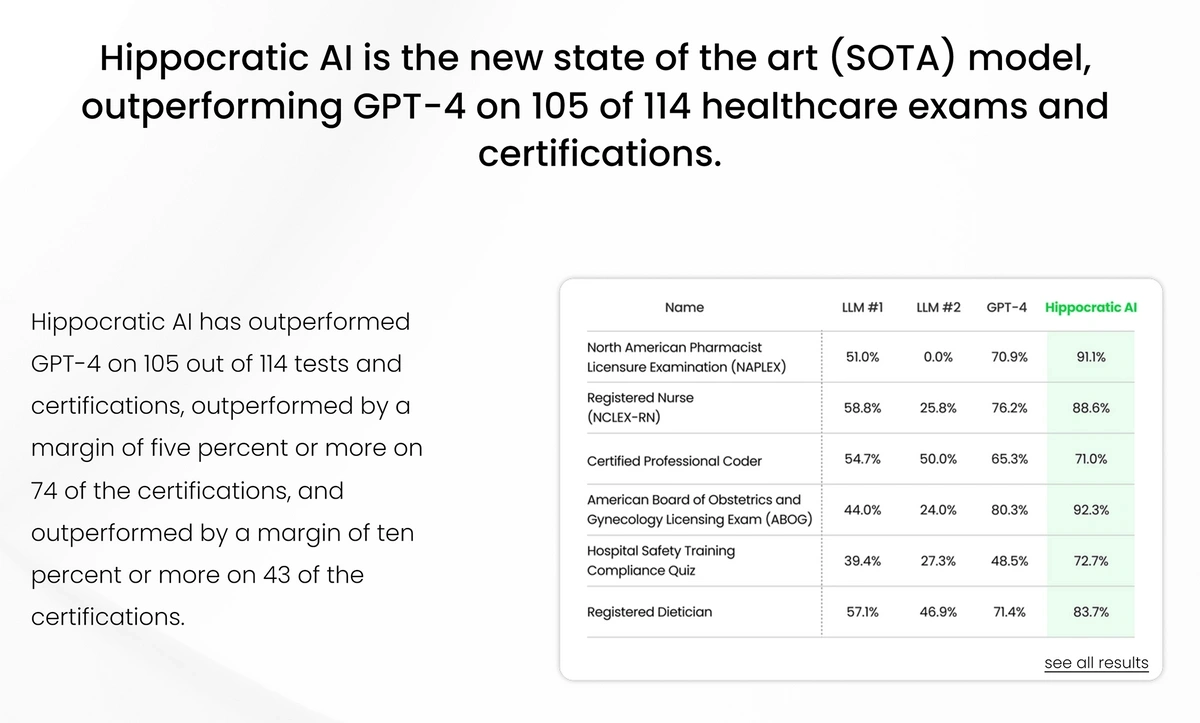 Hippocratic AI's platform performed better than ChatGPT-4 in 105 out of 114 academic medical tests.
As for the use of AI in a clinical setting, researchers at Johns Hopkins have developed a tool that utilizes AI to evaluate patients upon arrival in the emergency department.
To use it, a nurse inputs the patient's vital signs into their digital health record. Then the AI algorithm combines the patient's current conditions with their medical history. The AI predicts the likelihood of serious outcomes and provides a triage level of care for the nurse.
AI is also beginning to be implemented in order to follow up with patients even when they're not in the hospital or medical facility.
Northwell Health, the largest healthcare provider in New York, launched an AI-powered chatbot for pregnant women in early 2023.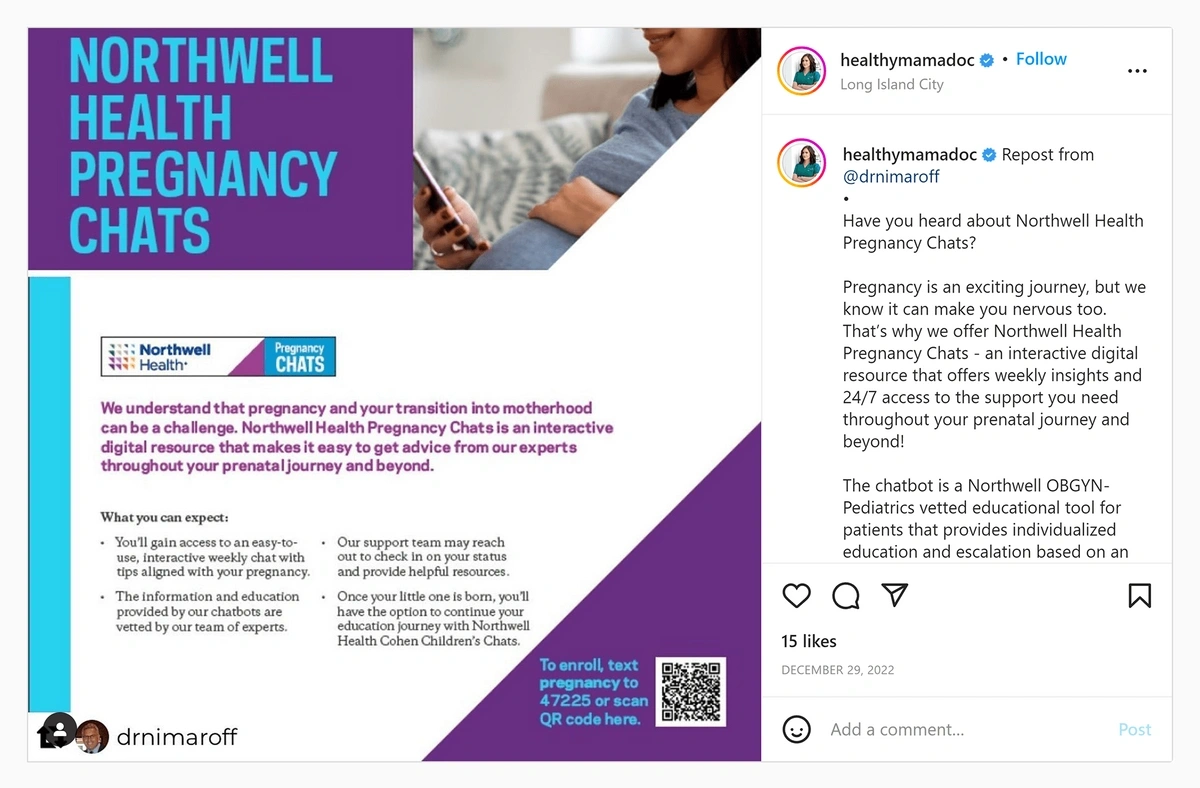 The chatbot is available to women during their pregnancy and after they have delivered their babies.
The chatbot engages women in conversational dialogue each week that's based on their stage of pregnancy. It also personalizes the information based on their health history.
It's designed to recognize subtle risk factors and it connects with the health systems office so they can respond immediately if a patient responds with a "red flag" symptom.
In the coming years, healthcare tech companies are likely to continue to expand upon these example use cases and look for ways to make AI even more impactful in the healthcare sector.
Predictions show the market value of AI in healthcare could soar as high as $188 billion by 2030.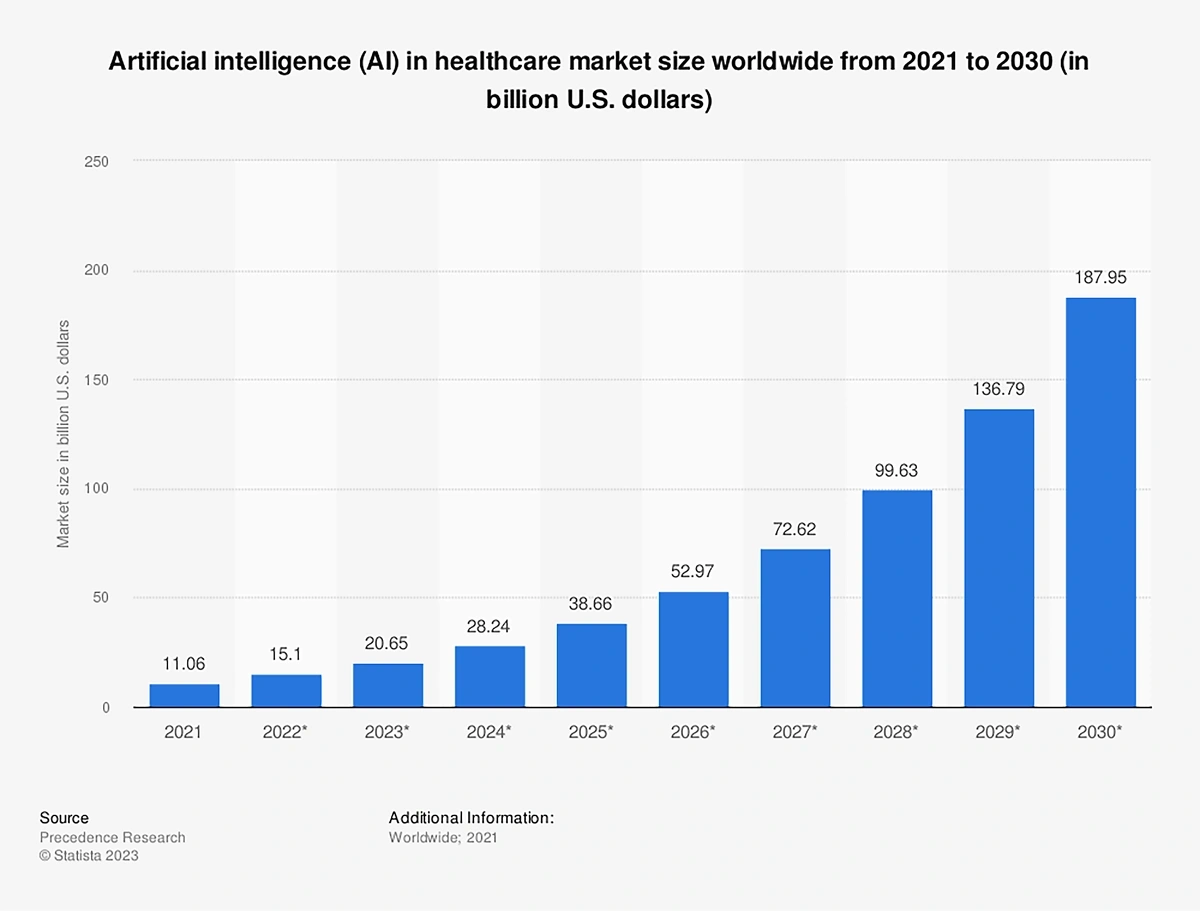 The market was valued at $15 billion in 2022 but could potentially add more than $150 billion in value before 2030.
The Future of 3D Printing in Healthcare
Recent research and funding initiatives are driving the 3D printing market forward in the healthcare sector.
Estimates show the value of the market for 3D printed medical devices could grow to $9.79 billion by 2031.
There are numerous possibilities for 3D printing in the medical sector.
Consider 3D printed anatomical models that can be useful for surgeons practicing procedures and specially-designed medical instruments and devices that can be 3D printed on-demand.
Some 3D printed materials are already being used to deliver personalized healthcare to patients, another big trend for the future of healthcare.
One example is 3D printed hip replacements.
A study from Belgium found that a 3D printed implant was a cost-effective strategy for 90% of hip replacements in patients younger than 85 years old and 88% of patients over the age of 85.
But additive manufacturing companies are using personalized implants in many other applications too.
Personalized knee, shoulder, and spinal implants offer better coverage and alignment than traditional replacement methods. They can also improve fixation of bone in trauma cases.
3D manufacturing is also being used for plastic and reconstructive surgery.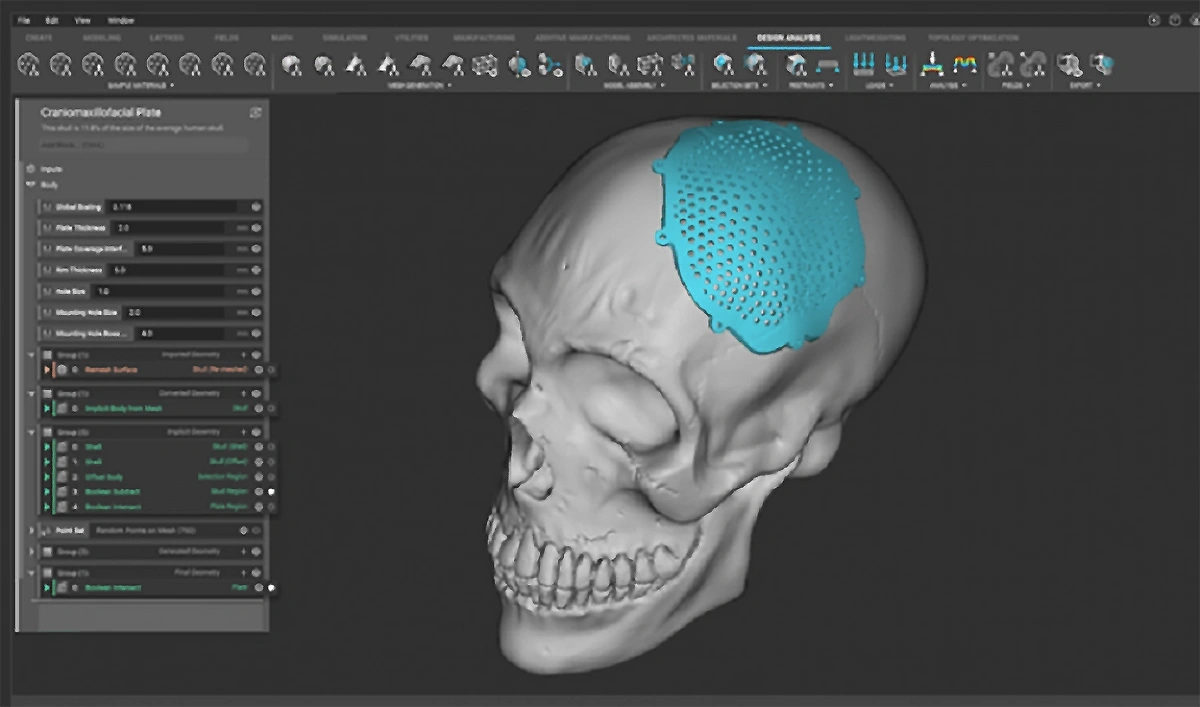 3D printed implants can be designed for a patient's specific measurements.
Some healthcare experts say 2023 is the year in which the use of 3D printed casts could become widespread.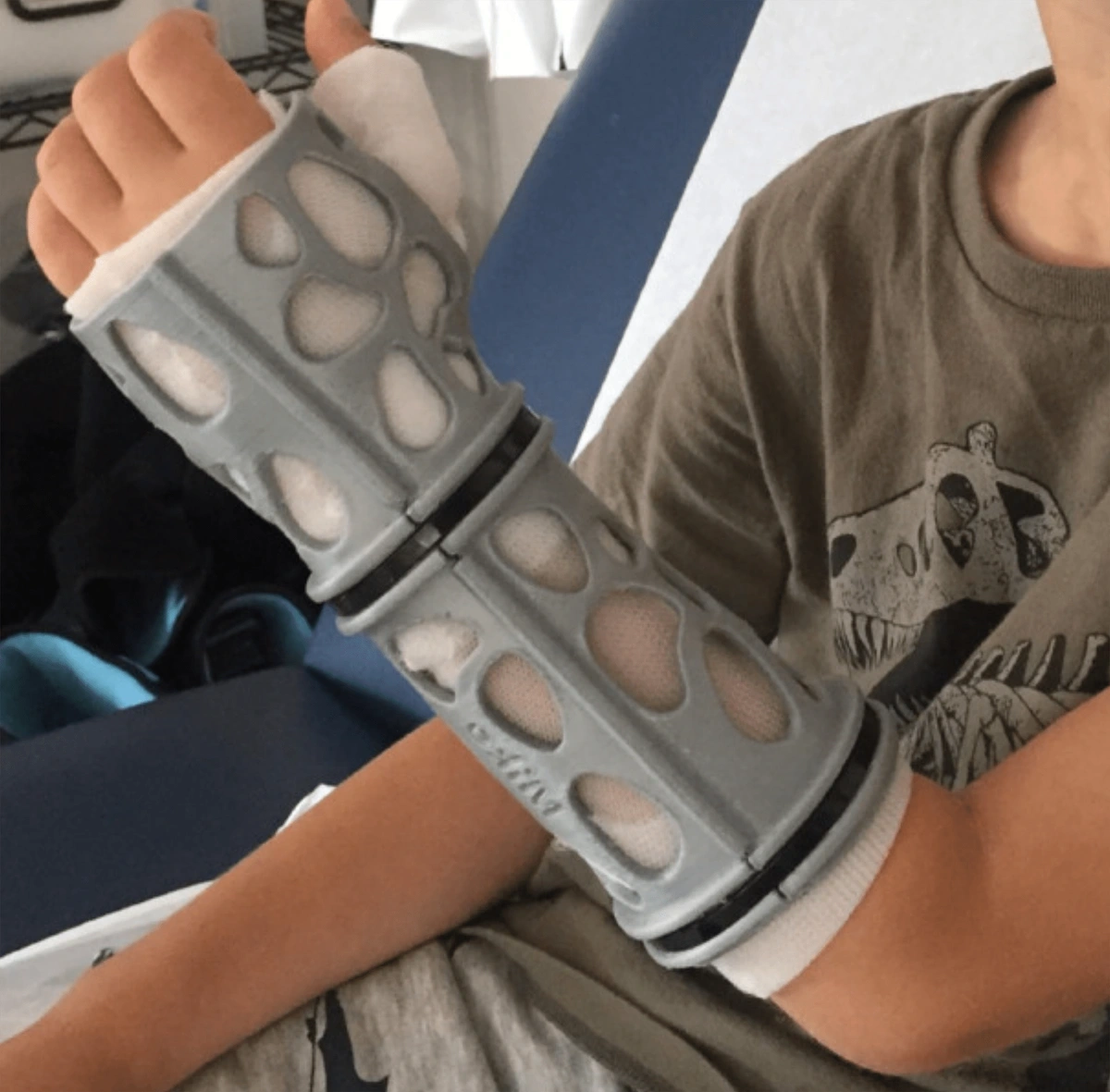 Doctors set this child's broken ulna with a 3D printed cast.
These casts are much more hygienic than traditional casts. They're also lightweight and more durable.
Thanks to a 3D printed cast, patients can take a shower and sweat all they want without worrying about skin irritation.
The Mayo Clinic in Florida has been printing casts since 2022. Their process takes just 90 minutes.
ActivArmor is a privately-owned company that's been in the 3D cast printing market since 2017.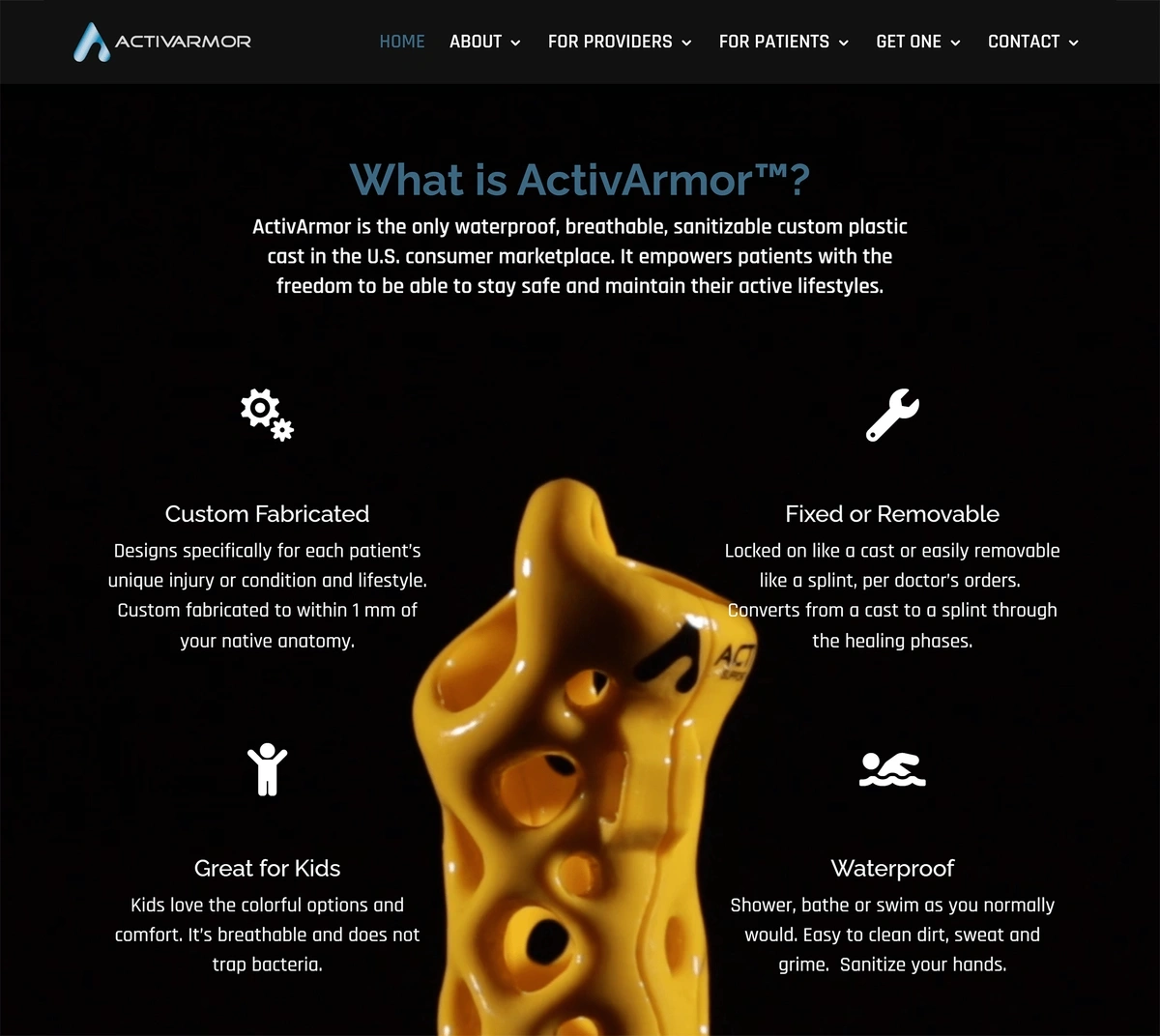 ActivArmor casts can be used for hand fractures, wrist fractures, carpal tunnel syndrome, and several other conditions.
In early 2023, St. Luke's University Health Network in Pennsylvania became the first hospital to install an in-house ActivArmor printing lab.
A patient's fractured upper extremity is scanned prior to going into surgery and the cast is ready when the surgery is finished.
Even with these remarkable advances in 3D printing, there's still more to come.
Bioprinting is perhaps the most futuristic application of all.
This is a type of 3D printing that uses biomaterials (living tissues) as the printing material.
Bioprinting experts say functional kidney tissue will likely be the first bioprinting breakthrough. That's likely to be followed by skin, cartilage, bone, and liver applications.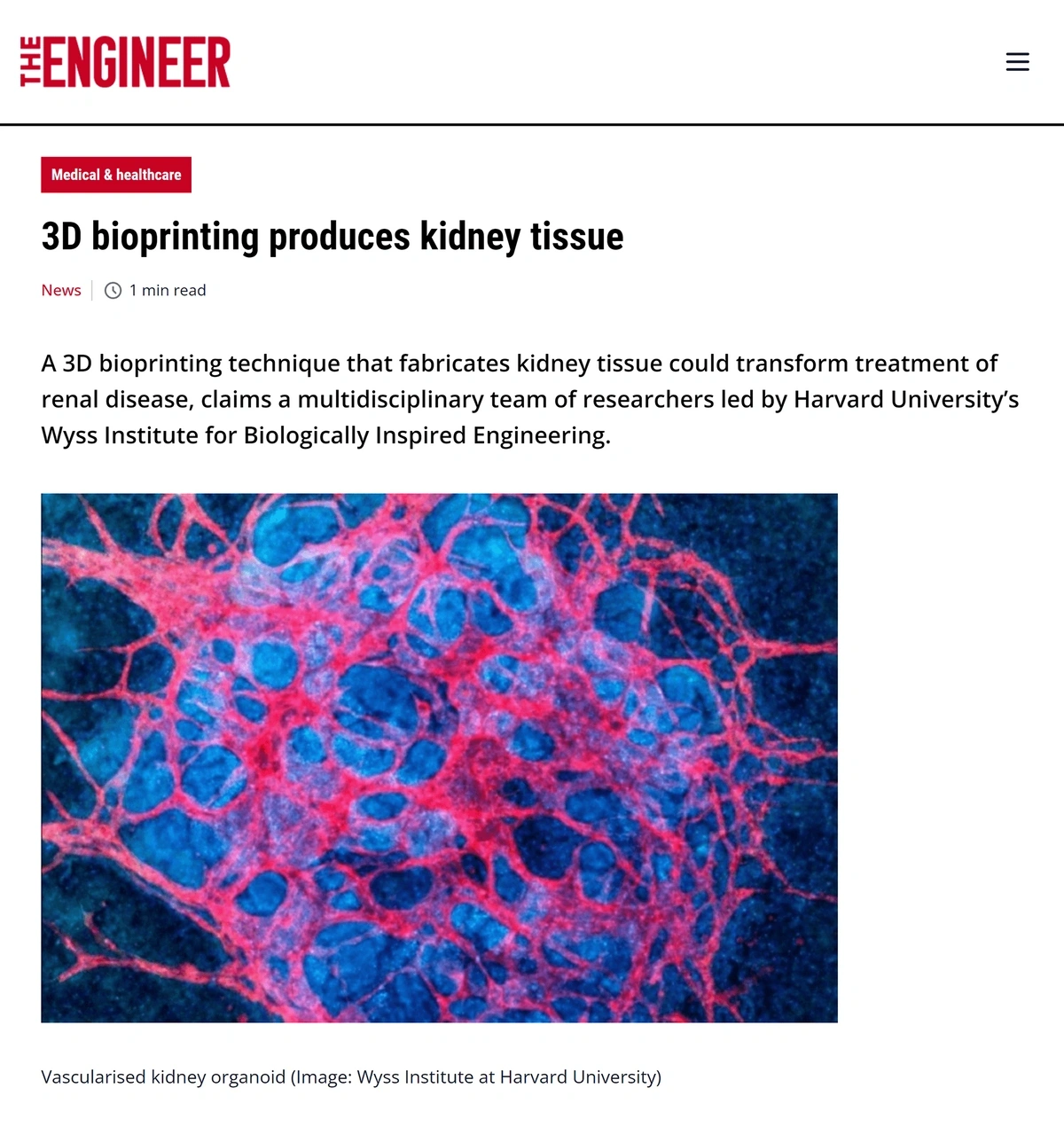 A medical research team has developed 3D kidney organoids, mini-organs that act like kidneys.
In one breakthrough from 2022, a bioprinted ear from 3DBio Therapeutics was implanted on a 20-year-old patient.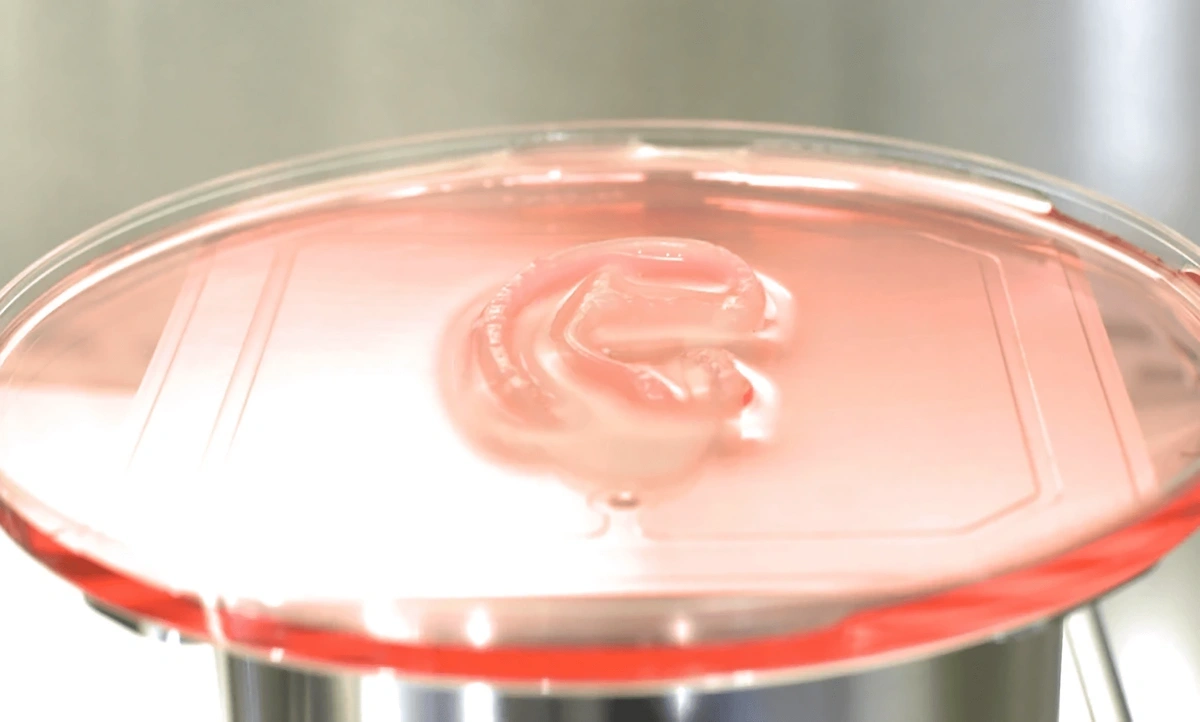 The 3D printed ear, made from the patient's own cells, was a mirror image of the patient's other ear.
In addition to 3D printing tissue for direct human application, this technology could also impact drug testing and development.
Creating mini human tissue models could enable drug companies to efficiently test the effects of medications on the body.
The Future of Healthcare Disparities
According to the World Economic Forum, healthcare access and healthcare outcomes vary significantly based on geography, race, wealth, educational level, and gender.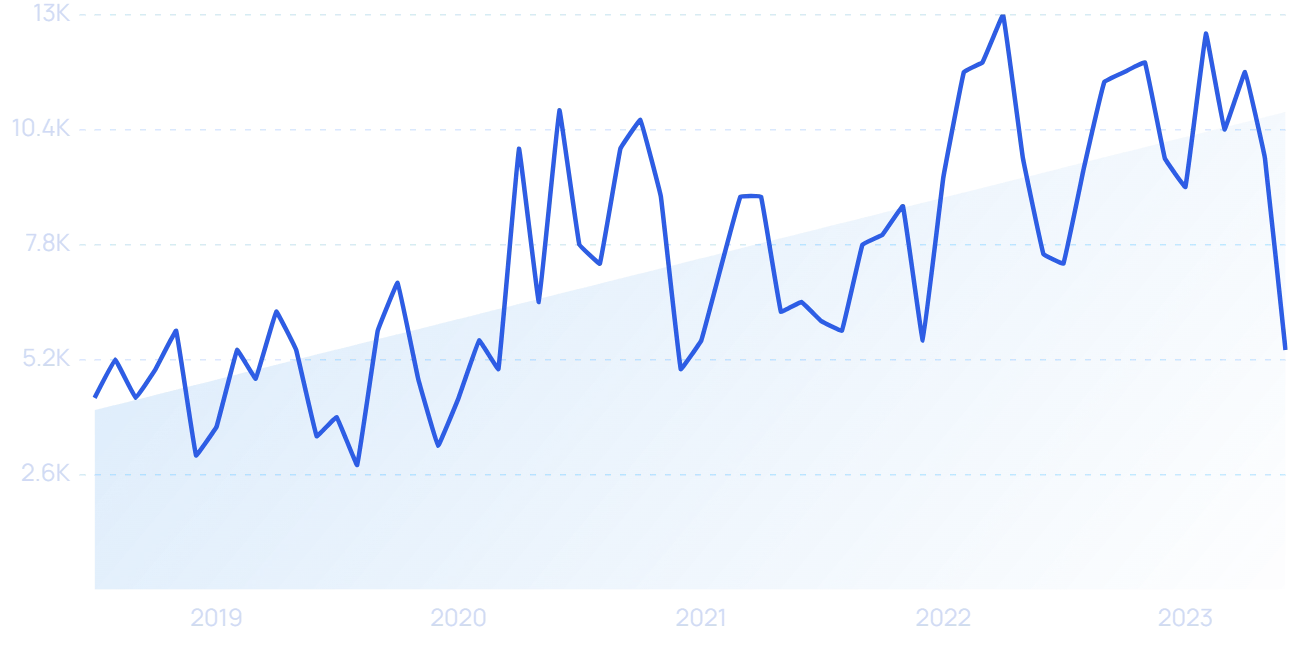 Search volume for "healthcare disparities" is up more than 200% since 2019.
For example, during the pandemic Black, Hispanic, and American Indian and Alaska Native (AIAN) people had the worst outcomes.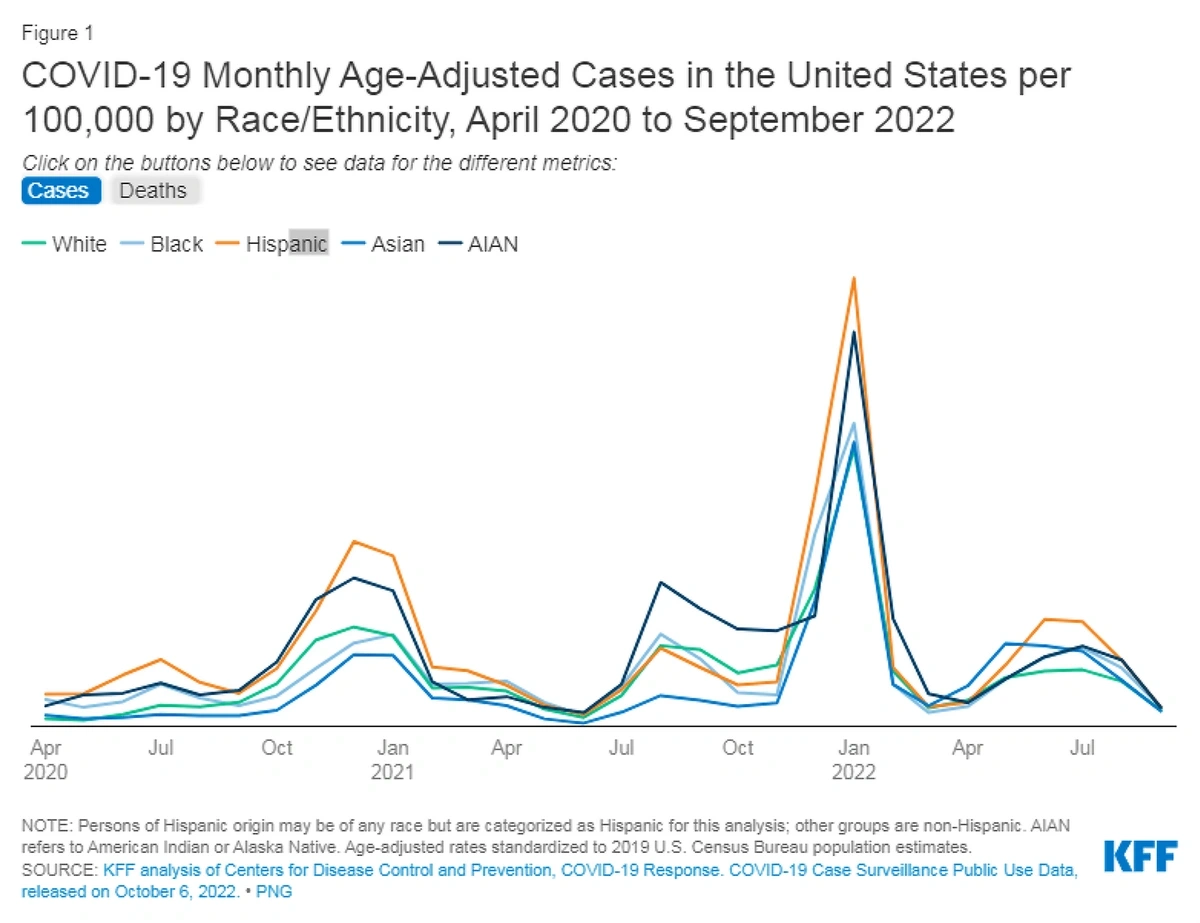 Black, Hispanic,and AIAN people suffered the most deaths during COVID when compared with White people.
In another example, Black women are three times more likely than white women to die from a pregnancy-related cause.
Minorities in the United States are also 2x as likely to be uninsured.
All of these issues are driving up costs. Deloitte estimates the cost created by health disparities is $320 billion annually.
Their estimates show that disparities could lead to a cost of $1 trillion per year by 2040.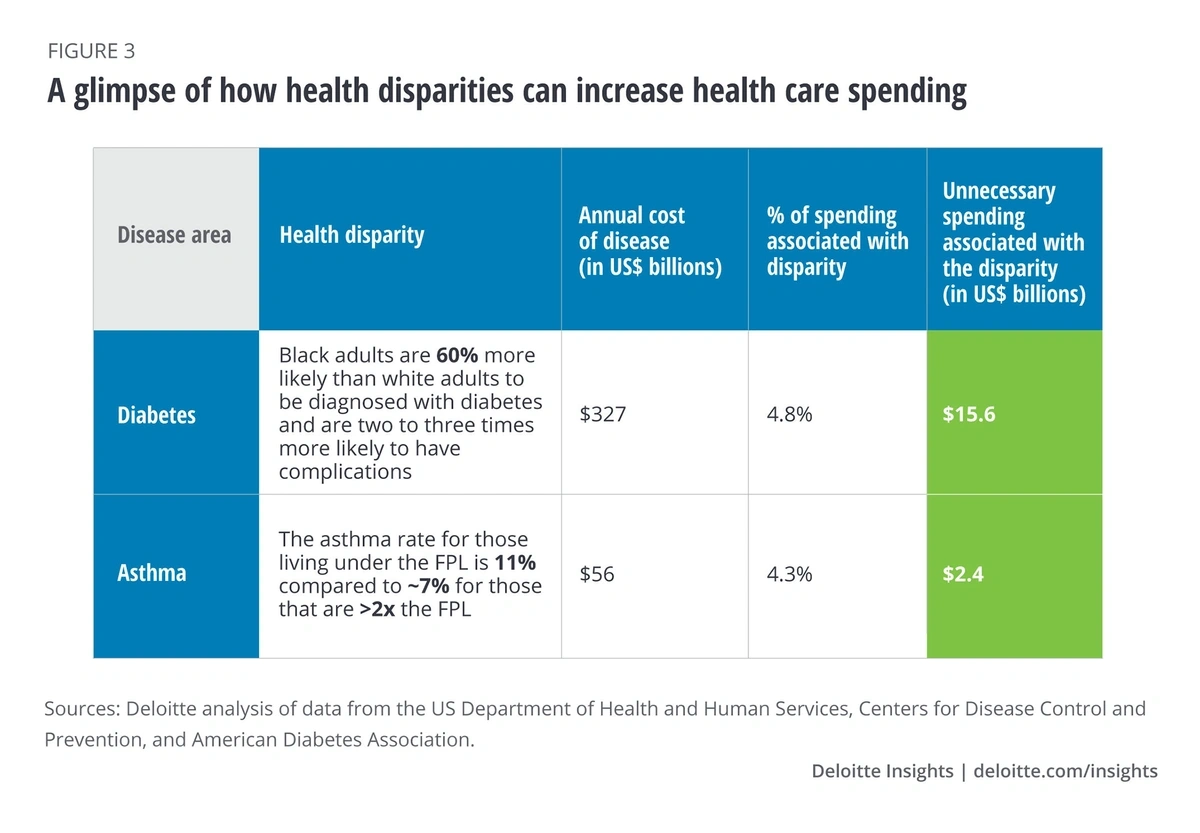 Inequities in diabetes treatment, for example, result in $15.6 billion in unnecessary spending each year.
Many groups and governmental agencies are beginning to call attention to these disparities.
Estimates show that $4.5 billion in permanent annual funding would be needed to create an equitable and sustained foundation of health services for all people.
In 2022, the state of California began funding a guaranteed-income program aimed at improving Black maternal health.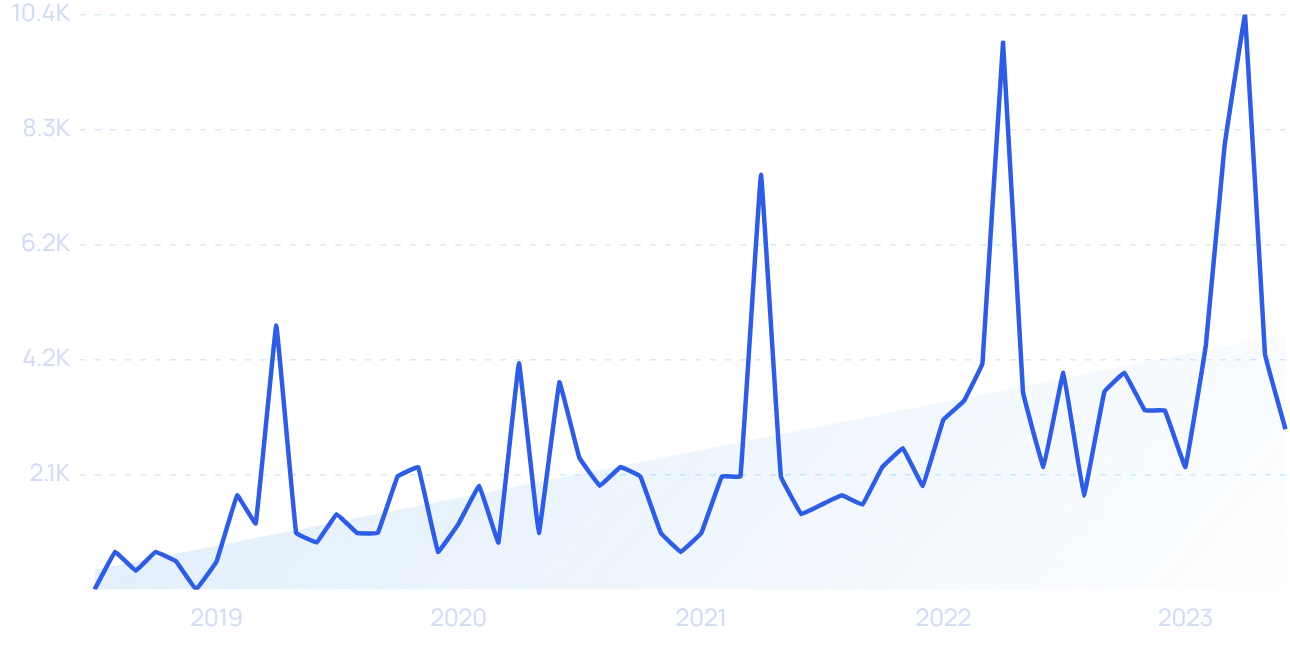 Search volume for "Black maternal health" has grown more than 1,000% in recent years.
The program, which began in San Francisco, is in the early stages but has now received $5 million in a grant from the state. It will aim to provide supplemental monthly income for 425 mothers of color over the next three years.
Researchers will closely follow the program in order to evaluate the outcomes and possibly advocate for programs like it to launch nationwide.
Private companies in the healthcare sector are also showing a commitment to addressing health disparities in the future.
CVS Health recently created the Community Equity Alliance, a program aimed at making healthcare more accessible for underserved communities.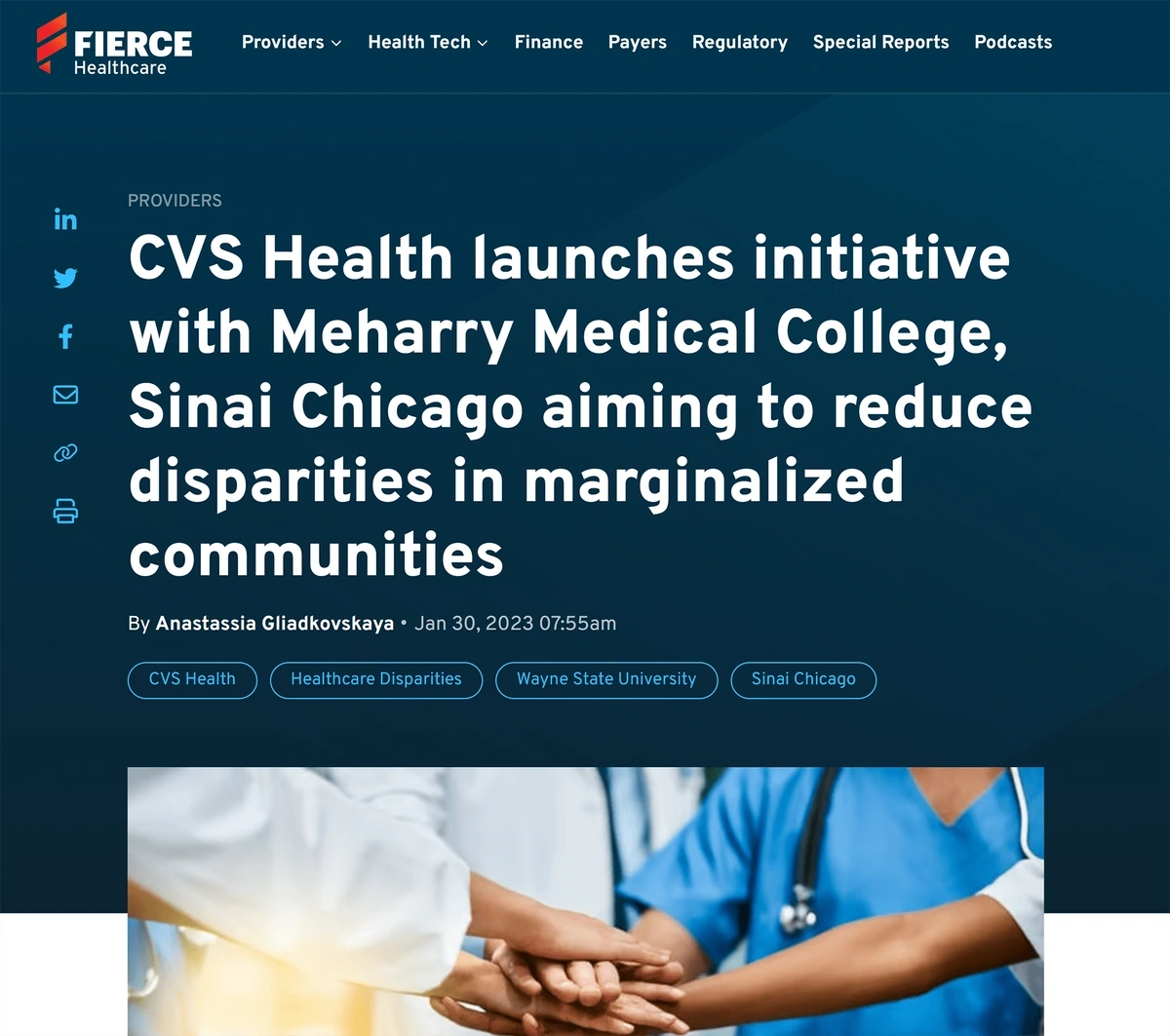 The new initiative from CVS is based on bringing together academic institutions, healthcare organizations, and communities in order to reduce healthcare disparities.
Their main focus is expanding the community healthcare workforce and improving relationships between healthcare organizations and communities. Specifically, they're looking to reduce disparities in heart health and mental health outcomes.
Blue Cross Blue Shield of Massachusetts is also launching a program to increase healthcare equity at hospitals and clinics.
The first participating organization is Tufts Medicine.
If the medical network can measure an existing baseline of inequality and prove they've measured a reduction in that baseline, they'll be awarded via a value-based payment structure.
For Tufts Medicine, the payments are specifically for reducing inequalities related to care for colorectal cancer, diabetes, hypertension, and well-visits for children.
Another potential way to reduce health disparities in the future is an increased reliance on alternative sites of care like retail clinics, telehealth, and community health centers.
These options have the potential of bridging the gap between underserved populations and traditional doctor and hospital settings.
A survey from Deloitte reported 66% of Asians, 63% of Hispanics, and 59% of Blacks said they would consider using a retail clinic for preventative care.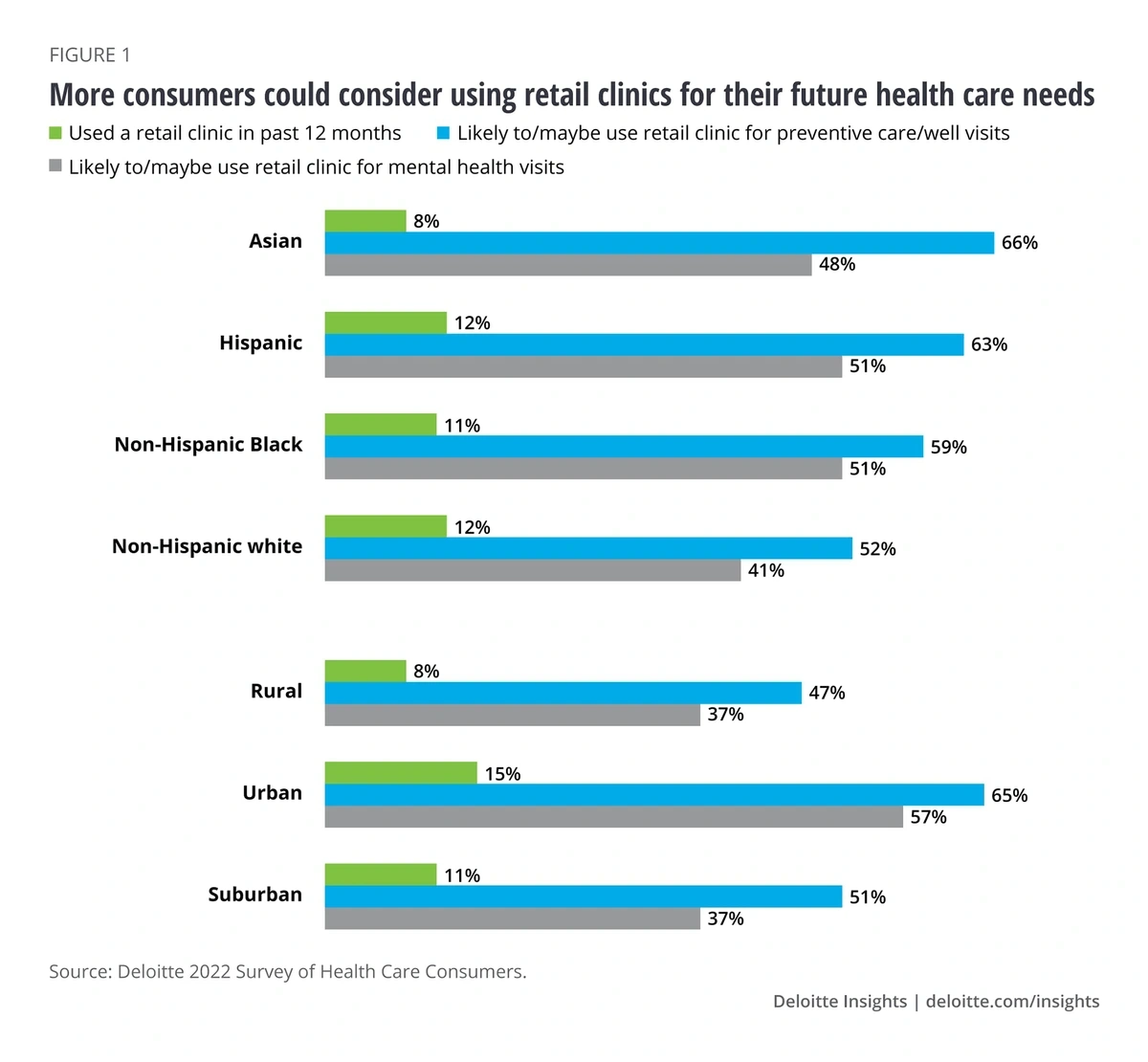 More than half of the minorities surveyed said they are likely to or might use a retail health clinic in the future.
Conclusion
The future of healthcare is rooted in technology. The transformative power of data, devices, and AI have the potential to dramatically improve how medical systems operate and how patients receive care.
Personalized treatments and care are becoming a reality, but the privacy and security concerns surrounding this new way of healthcare will likely weigh heavy on the industry in the coming years.
Many in the industry are also paying closer attention to where these new advancements in care aren't being realized. Initial funding aimed specifically at underserved communities and populations has the potential to improve outcomes, but it's clear that bridging the gap between communities and providers is a key step toward decreasing healthcare disparities.