#1 Glimpse Alternative: Exploding Topics
Looking for an alternative to Meet Glimpse?
Well, you just found one: Exploding Topics.
Like Glimpse, we find trending topics early on.
But we have a number of things going for us that no other product on the market has…
1. We find trends super early
Thousands of people (including folks from leading companies like Google, Netflix, Slack, and Amazon) use Exploding Topics for one main reason:
We find trends well before they take off.
For example, here's a small sample of trends that we identified at least a year before they went mainstream: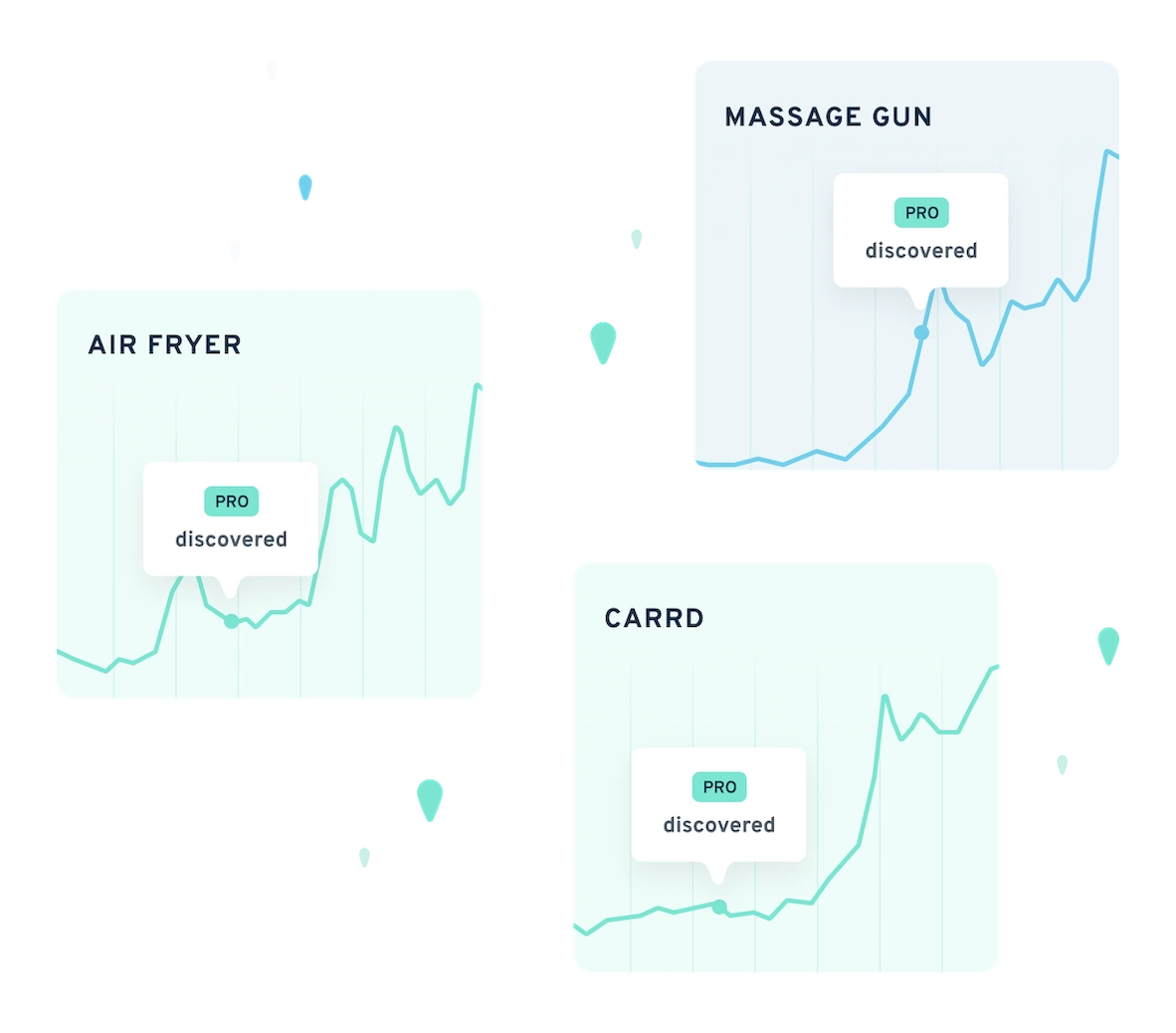 That doesn't even include the dozens of startups (like Wavve, Magic Spoon and Substack) that we found over a year before they started to blow up.
So if you're looking for a paid newsletter that uncovers trends super early, Exploding Topics Pro is probably a good fit for you.
2. You get more trends
Our weekly Exploding Topics Pro reports contain more trends than anyone else.
In fact, our Exploding Topics Pro Standard membership includes 6 trending topics each week: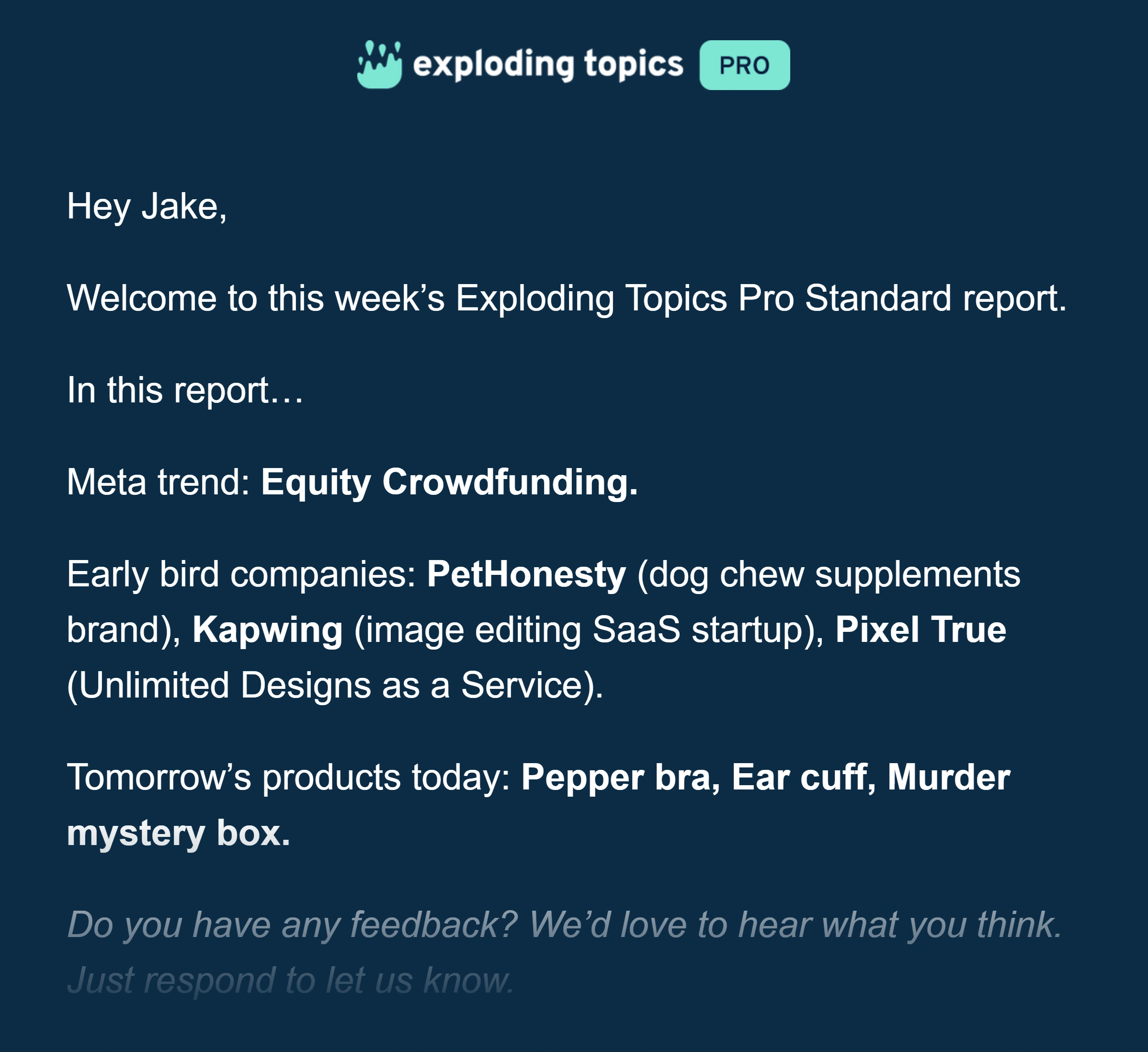 And Exploding Topics Pro Complete comes with 10 topics each week: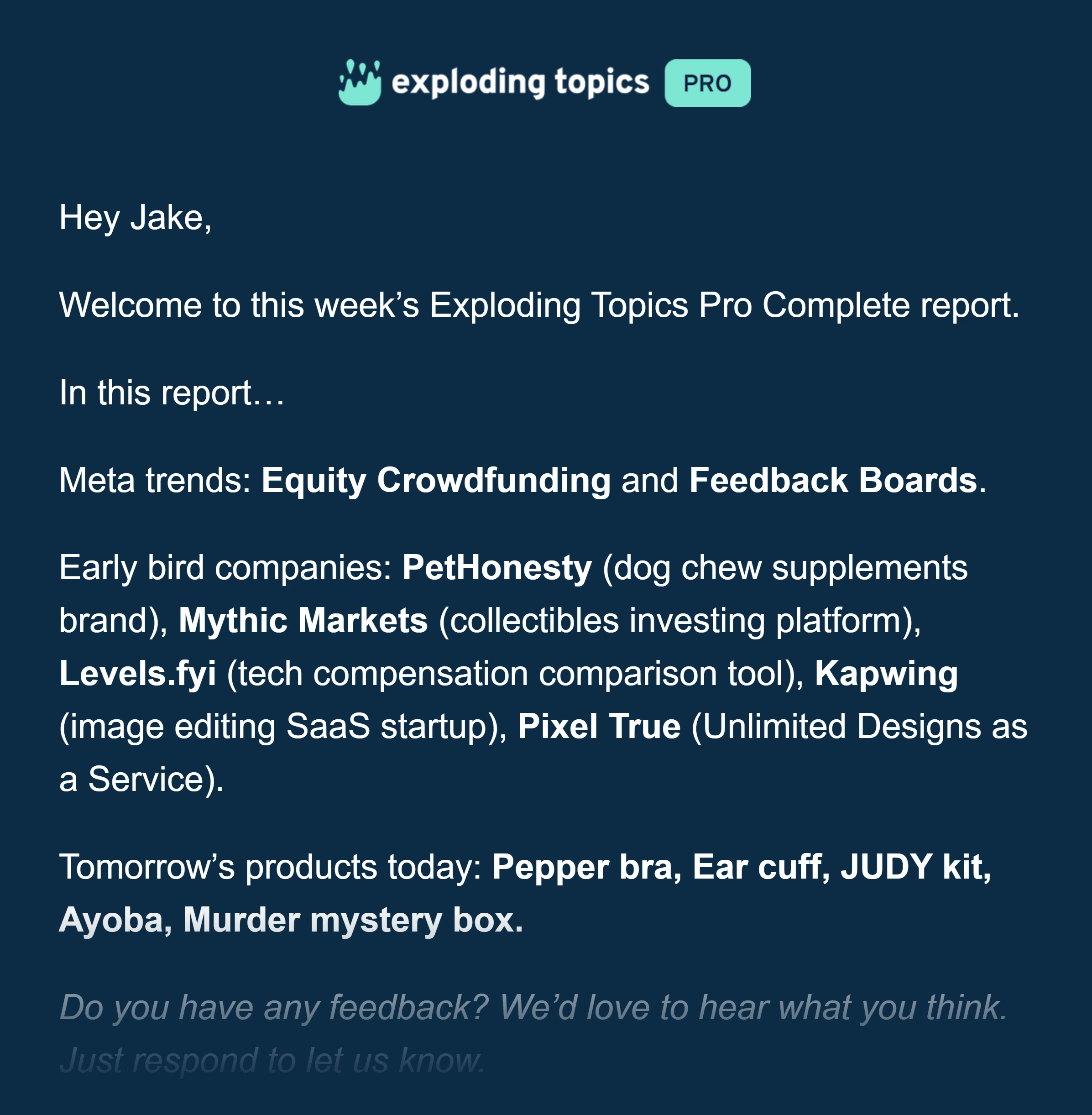 (That's 40 hand-selected trends per month!)
That doesn't even include all of the other benefits that our membership comes with: meta trends, Instant Trend Alerts, growing reports library, and more.
In short, we send more trends than anybody else. In fact, it's not even close.
3. In-depth analysis
Each weekly Exploding Topics Pro report is packed with expert analysis and insights.
In other words: we don't just send you a list of trends each week.
Instead, we show you WHY a trend is trending. What other trends are likely to grow alongside it. And how you can take action on it.
For example, one of our recent Exploding Topics Pro reports covered the fast-growing "wealth dashboard" space.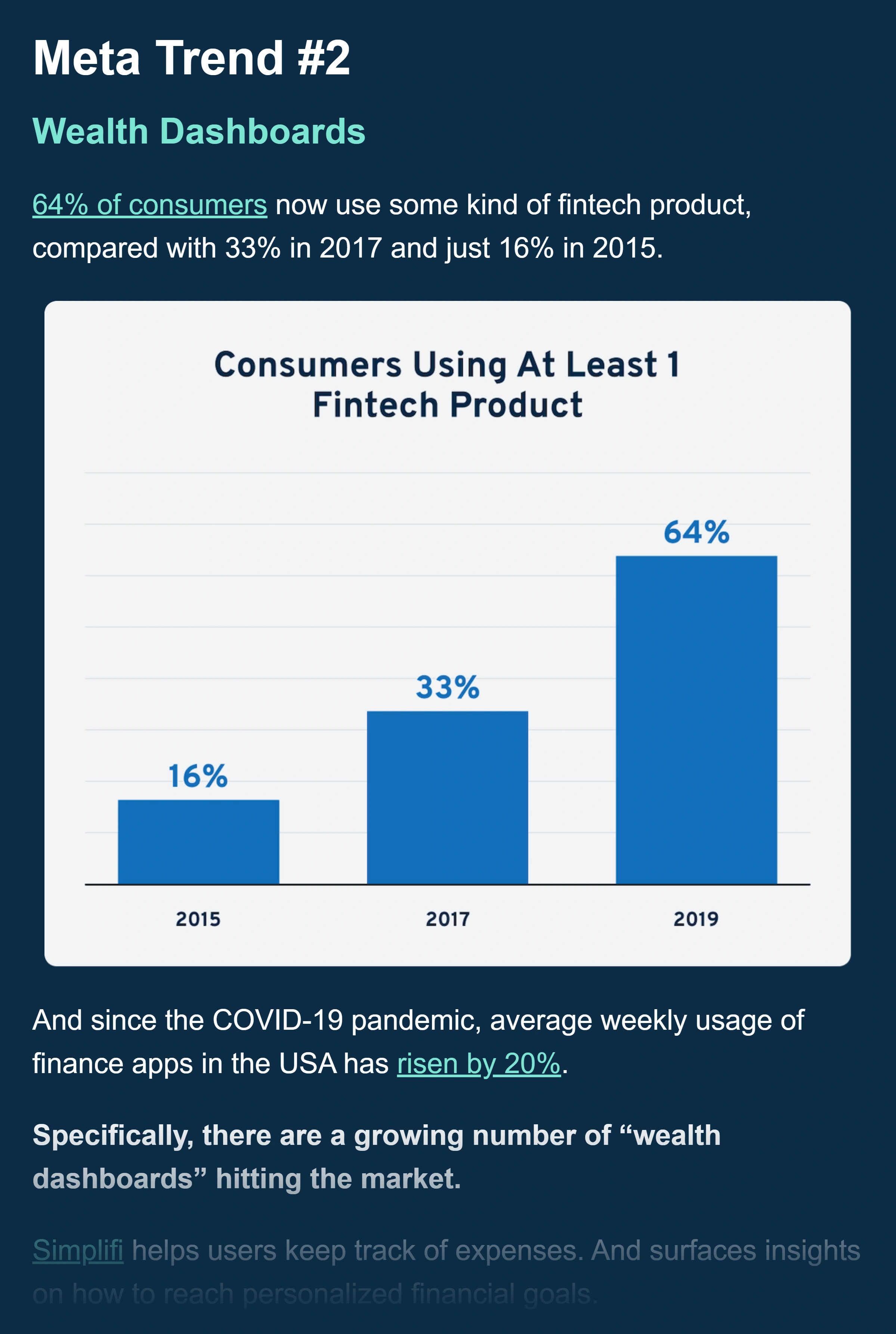 Not only did we reveal the space itself (which is underground). But we went into detail about why this specific trend is growing so quickly. And what it means for the future.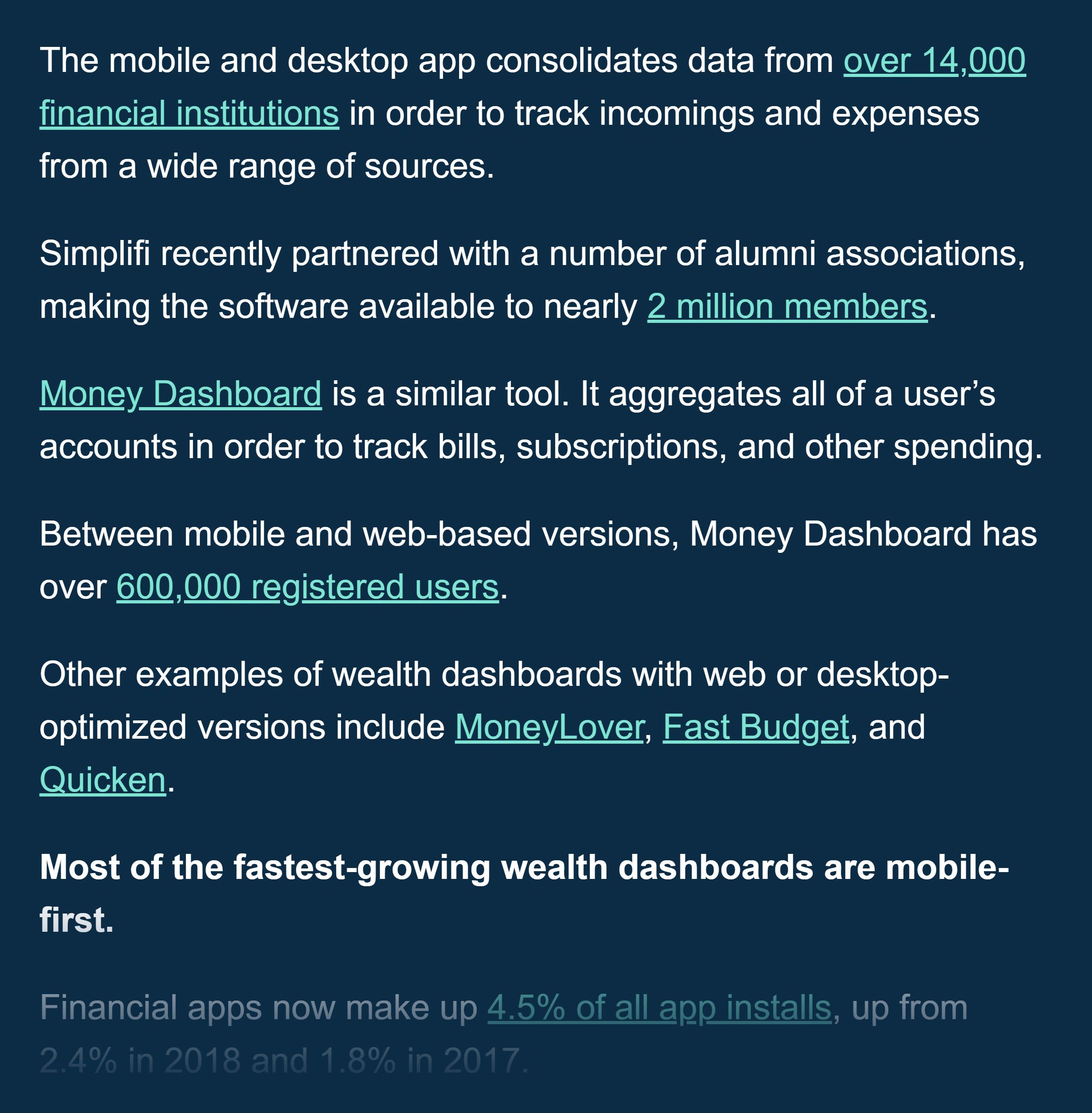 4. You get access to our exclusive trends database
Our Exploding Topics Pro trends database is many people's favorite feature.
What is it?
It's a growing database of over 7,000+ trends across dozens of different industries (including eCommerce, SaaS, B2B and more).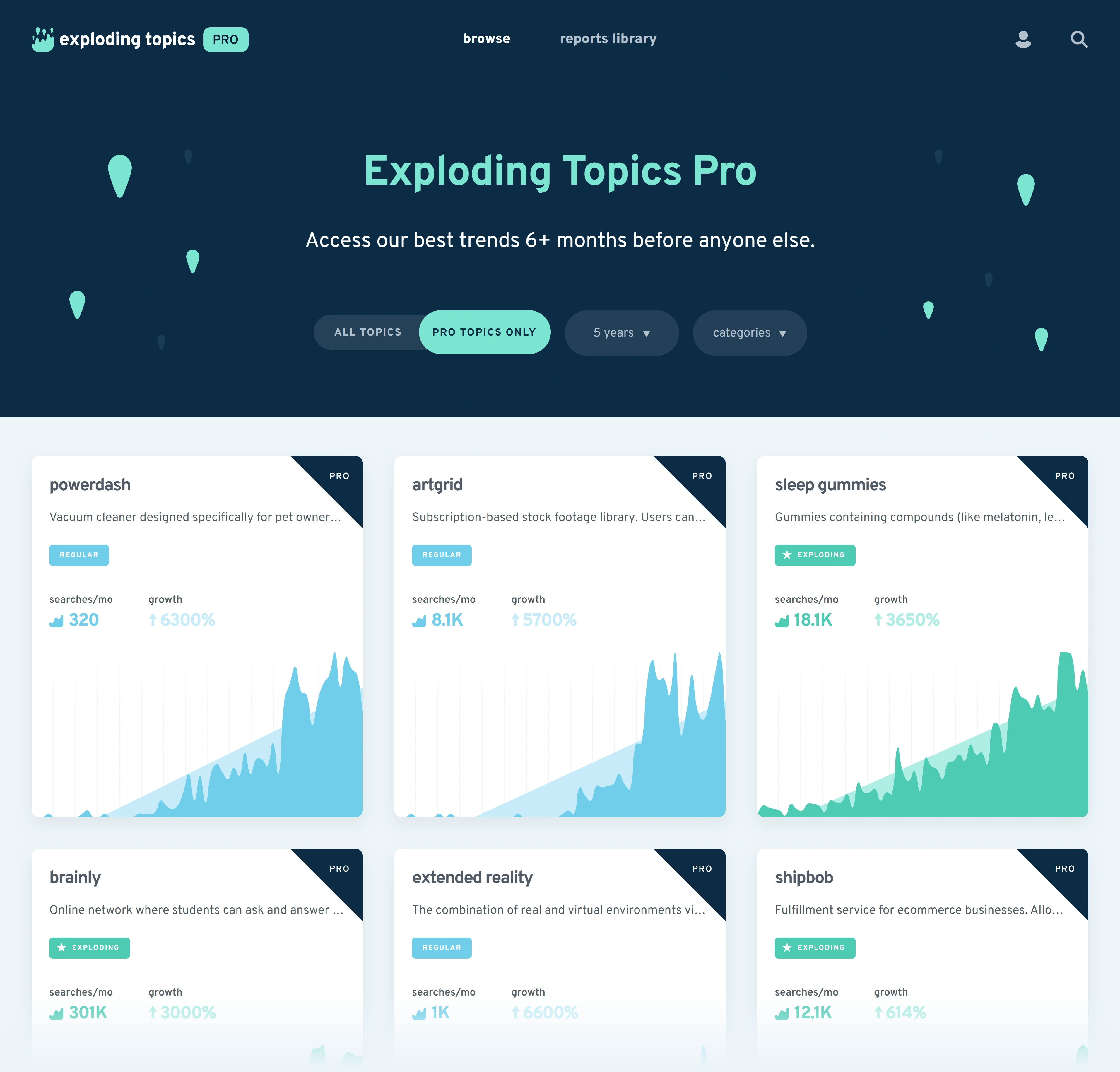 So in-between each weekly report, you can peruse our database of up-and-coming trends.
The best part?
We update the database every single day.
That's right: all of the data (including growth and absolute search volume) is updated every day. That also means that we're constantly adding new trends to the database.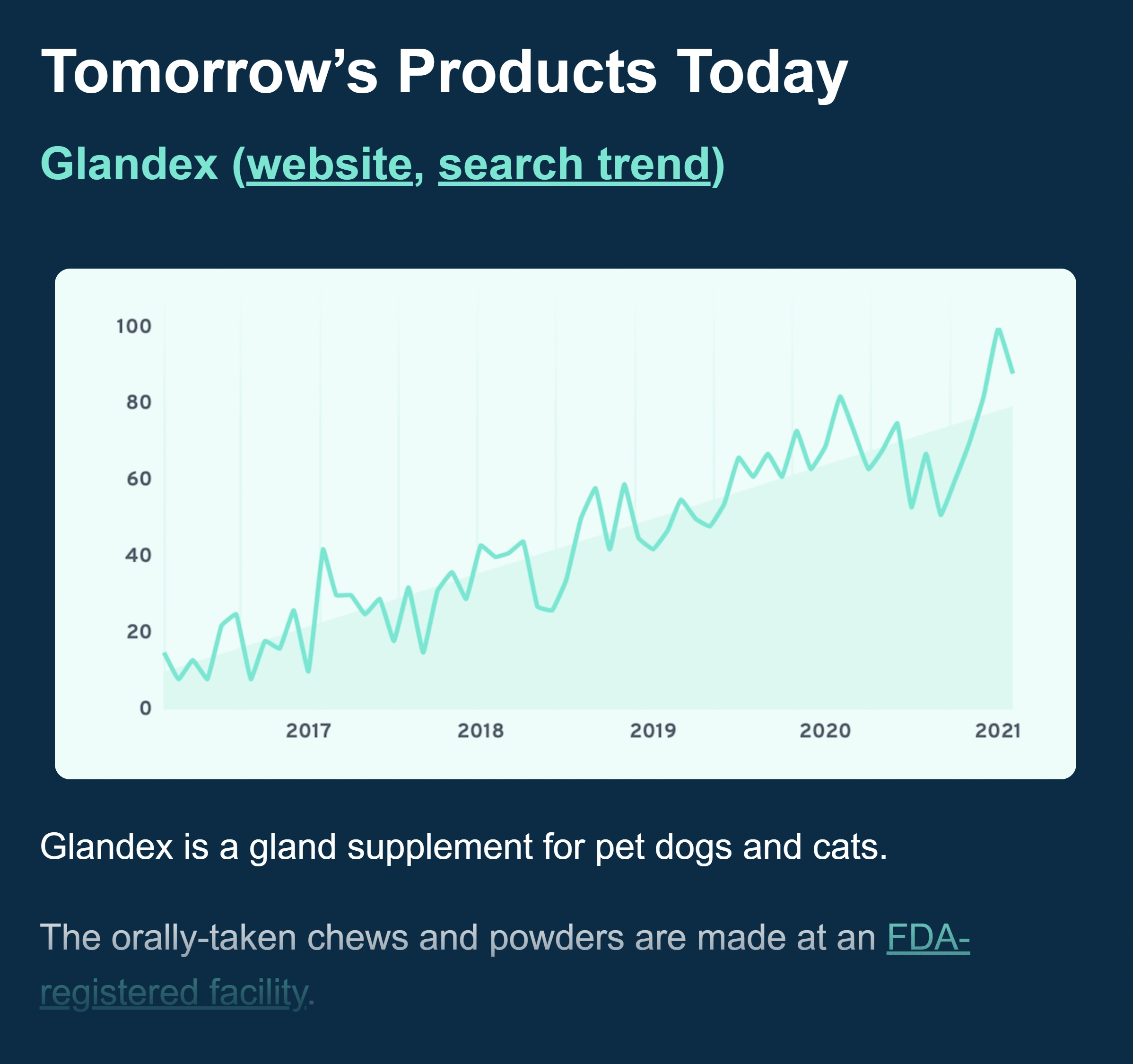 Wrapping Up
That wraps up our list of reasons why you might want to Exploding Topics Pro.
Hundreds of entrepreneurs, VCs and agencies already trust us to find trends before they take off.
And, as we pointed out above, we have a number of unique features that set us apart from Glimpse and other trend-spotting products on the market.
PS: Need more convincing?
Then feel free to give Exploding Topics Pro a try today.
You can test out the product for a full 14-days for just $1