Top SaaS Companies (2023)
With the aid of cloud computing, SaaS has exploded in recent years.
Lower costs, better scalability, easy integration and shorter time to benefit are some reasons why customers are increasingly using SaaS tools.
The global SaaS market is estimated to be worth around $272B. And this market is forecasted to grow at a CAGR of 20.8% by 2030, highlighting strong demand for these products.
Several companies have entered (and are entering) this space trying to capitalize on this opportunity.
In fact, there are approximately 25,000 SaaS companies worldwide, with around 17,000 of them based in the United States.
With this in mind, we present some of the top SaaS companies in the world.
1. Adobe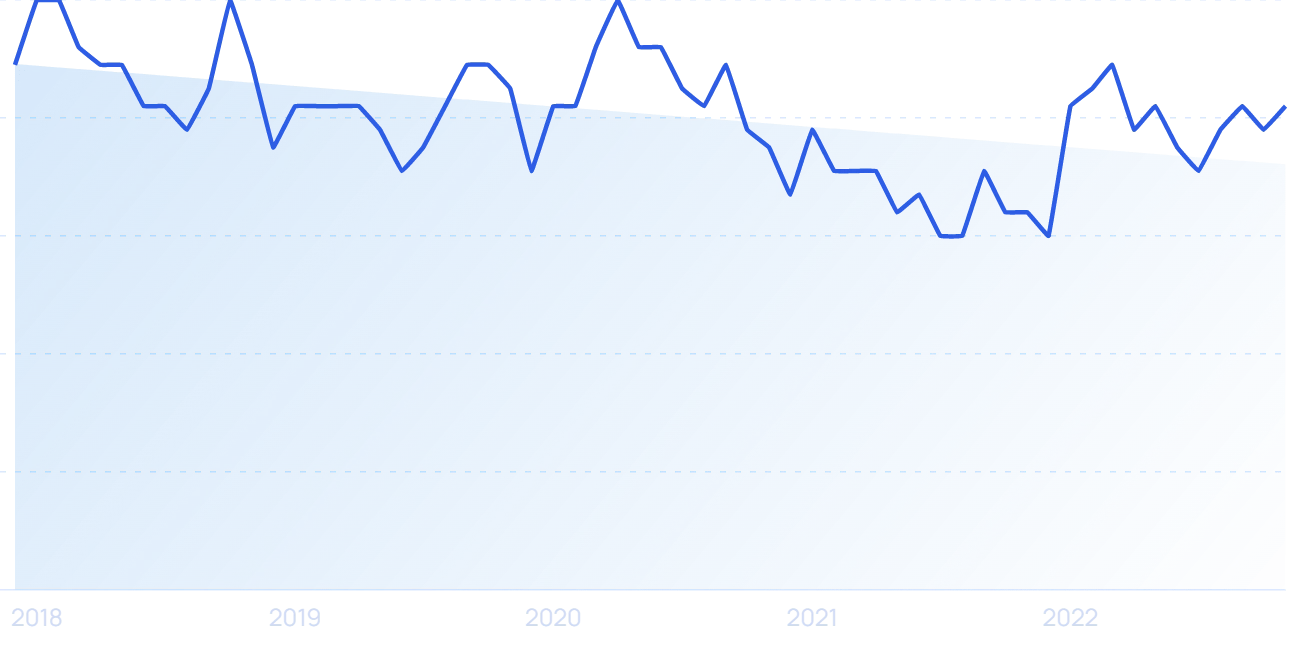 Founded: 1982
HQ: San Jose, California
CEO: Shantanu Narayen
Market Cap: $132B
Adobe is an American multinational software company. Founded in December 1982, the company was known best for its Adobe Creative Suite, a bundle of creativity software like Photoshop. In 2013, the company evolved the Creative Suite into a SaaS offering known as the Adobe Creative Cloud. This signaled Adobe's push into the SaaS space. They recently acquired Figma, a SaaS design platform, for around $20B. With more than 26,000 employees worldwide, the company brought a record $12.95B in ARR from their SaaS products during Q2 2022.
2. Microsoft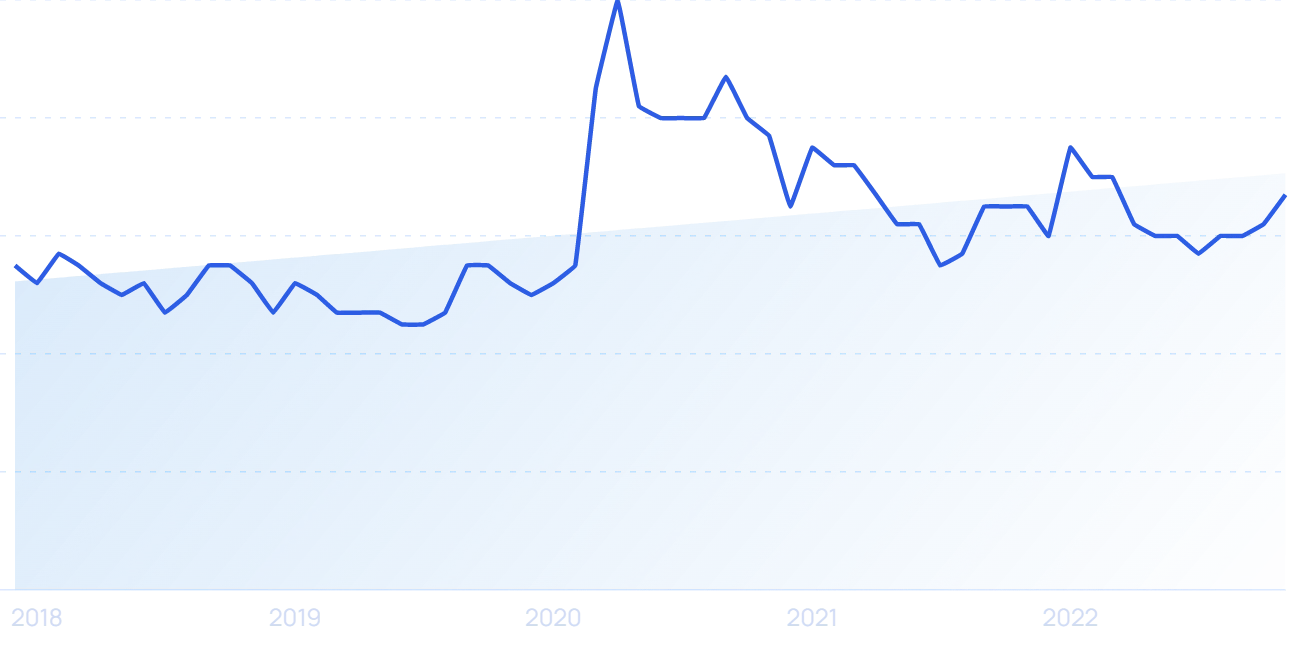 Founded: 1975
HQ: Redmond, Washington
CEO: Satya Nadella
Market Cap: $1.6T
Microsoft is one of the best-known technology companies in the world. Microsoft's SaaS journey began in 2010 when they launched Microsoft Azure, a cloud-based operating system. The $1T+ company now provides several SaaS offerings like Microsoft 365, GitHub, and Azure.
3. Salesforce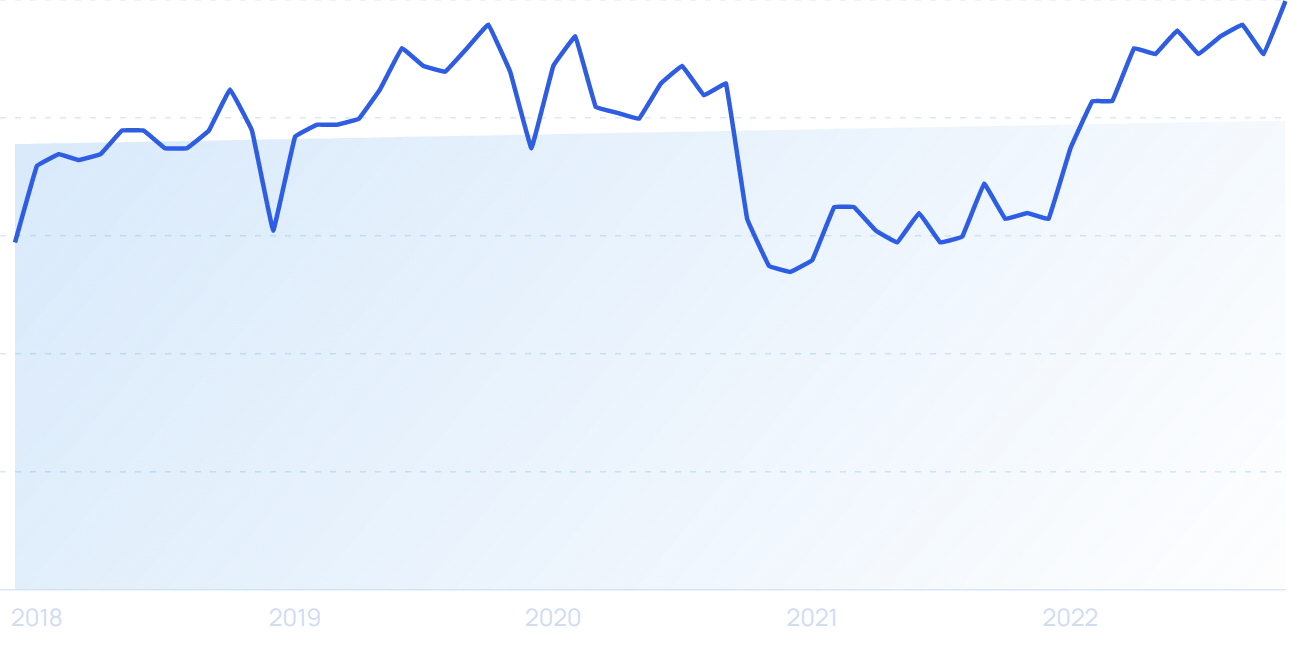 Founded: 1999
HQ: San Francisco, California
CEO: Marc Benioff & Bret Taylor
Market Cap: $146B
Often regarded as one of the pioneers of SaaS, Salesforce is a cloud-based software company founded back in 1999. The company's flagship SaaS is a cloud-based CRM platform currently used by over 150,000 subscribers, making up approximately 23.8% of the total CRM market share.
4. Shopify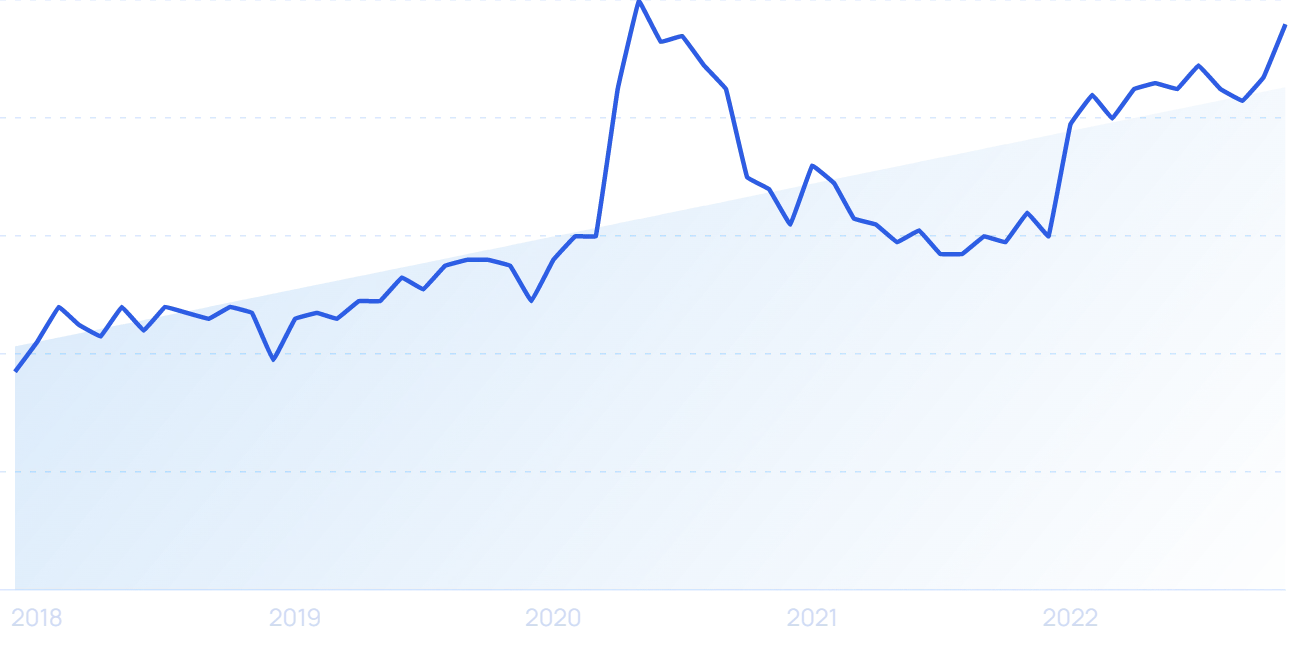 Founded: 2006
HQ: Ontario, Canada
CEO: Tobias Lutke
Market Cap: $42B
Shopify is a Canadian eCommerce company with headquarters in Ontario. The company's flagship product is an eCommerce platform designed to help people and businesses manage their online stores. Founded in 2006, Shopify went public in 2015 and currently employs over 10,000 people.
5. Linktree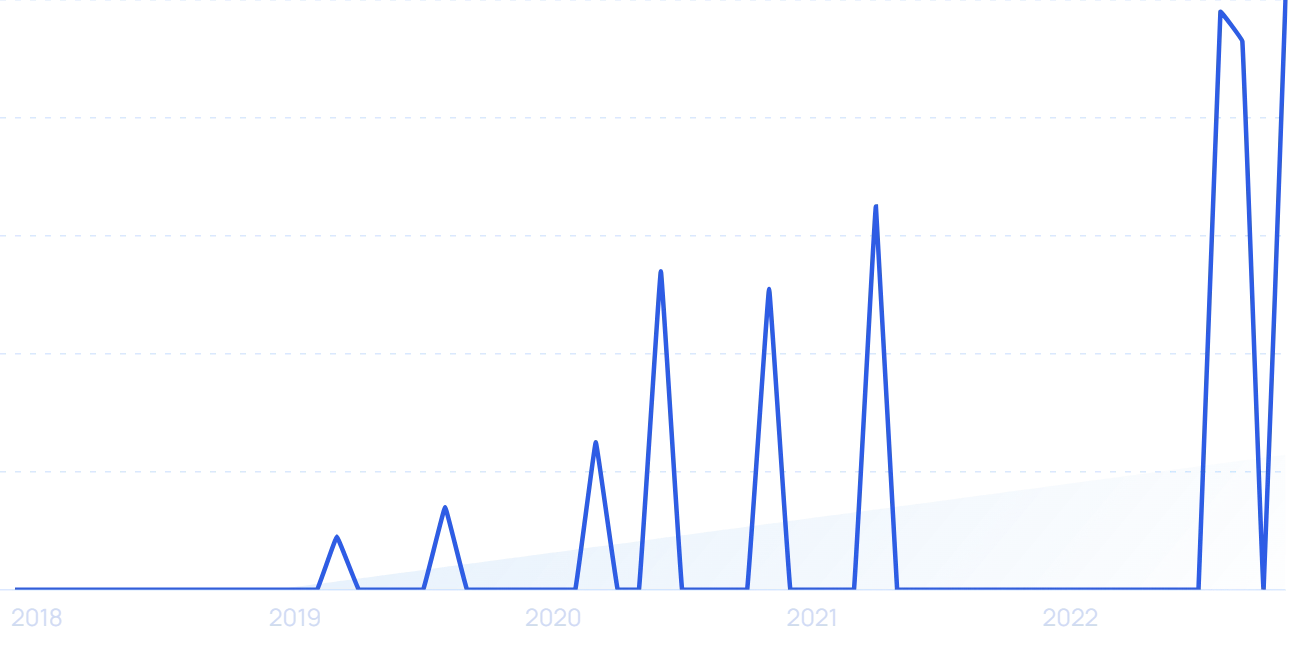 Founded: 2016
HQ: Melbourne, Australia
CEO: Alex Zaccaria
Funding: $165M
Linktree is a social media SaaS company. Specifically, the startup provides a "link-in-bio" solution for TikTok and Instagram. Linktree allows creators to build a microsite that contains all their digital profiles. Linktree generates a single link that can be shared on social media profiles. Once a user clicks on this link, they will be directed to a page containing hyperlinks to the creator's other digital profiles. The startup claims they were the first SaaS-based link-in-bio tool. With 24 million users and close to 40,000 new signups per day, Linktree is a leader in this space.
6. Shapr3D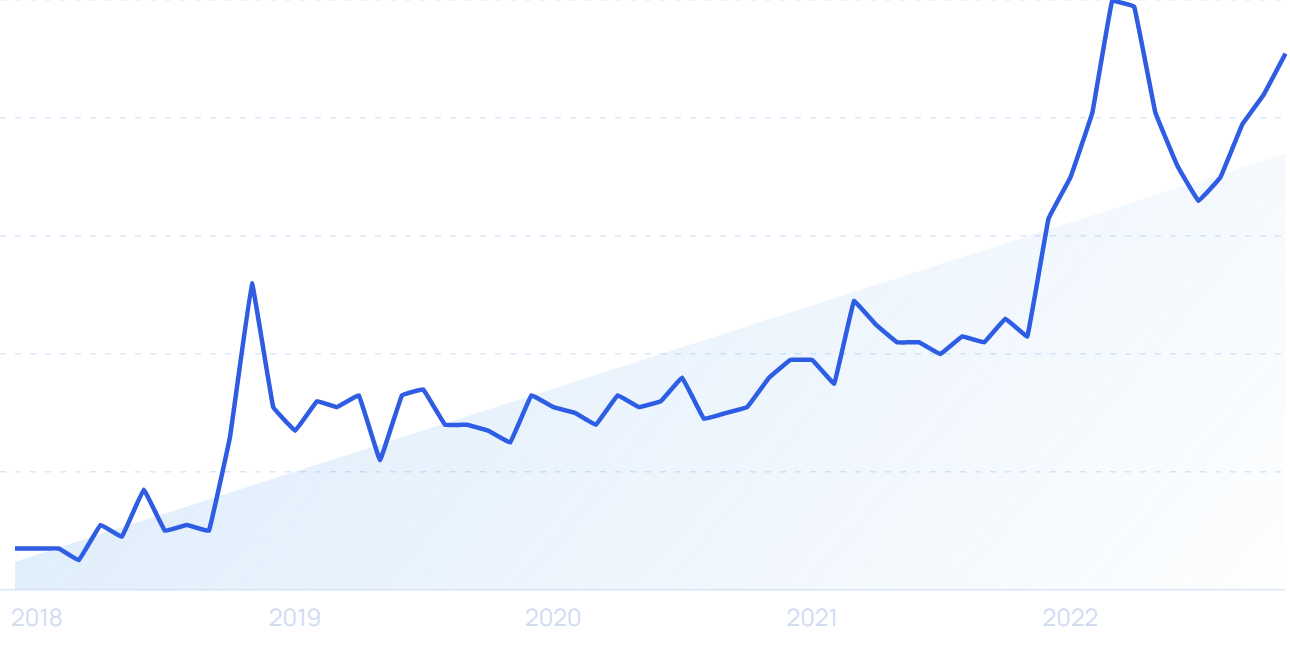 Founded: 2015
HQ: Budapest, Hungary
CEO: Istvan Csanady
Funding: $21.8M
The company takes pride in that they have pioneered the "portable CAD software." Basically, Shapr3D's SaaS offering is a 3D CAD software compatible with tablets and laptops. The application is used by over 1 million people.
7. Miro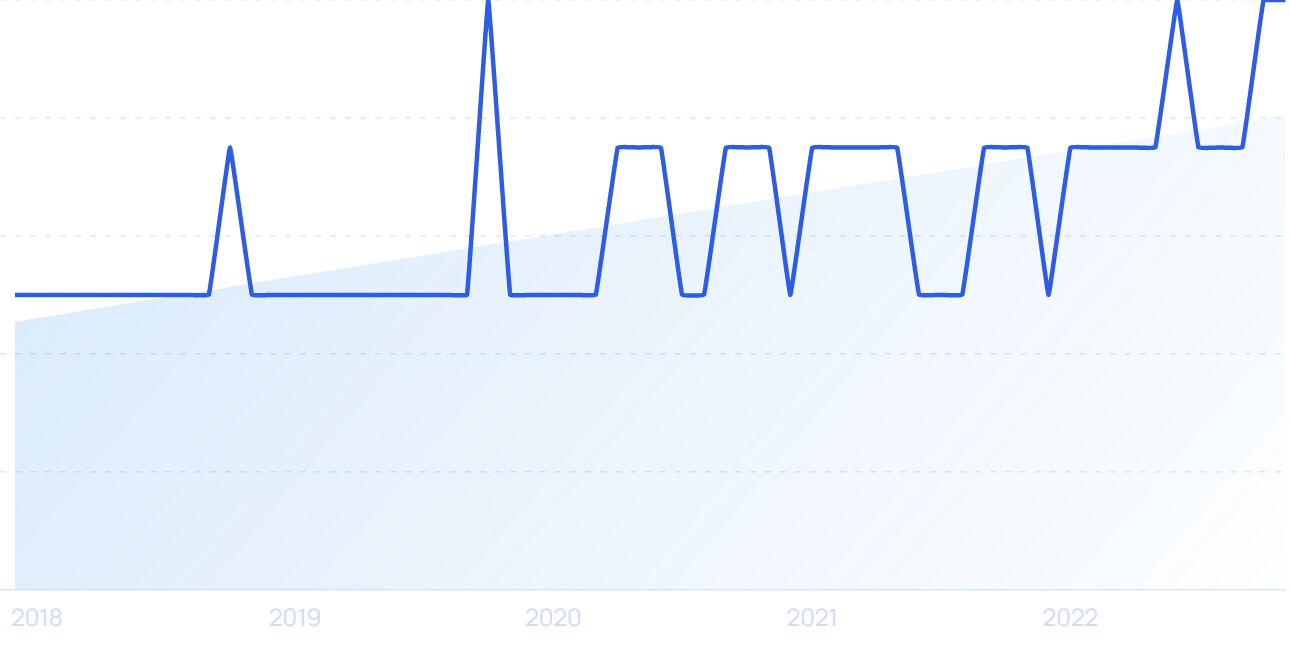 Founded: 2011
HQ: San Francisco, California
CEO: Andrey Khusid
Funding: $476.3M
Back in 2011, Miro started simply as a browser-based whiteboard. Fast forward eleven years, and Miro is now a SaaS company offering an online visual collaboration workspace. With over 30 million users and nearly all Fortune 100 companies as clients, the company raised a $400M Series C round at a valuation of $17.5B.
8. Intercom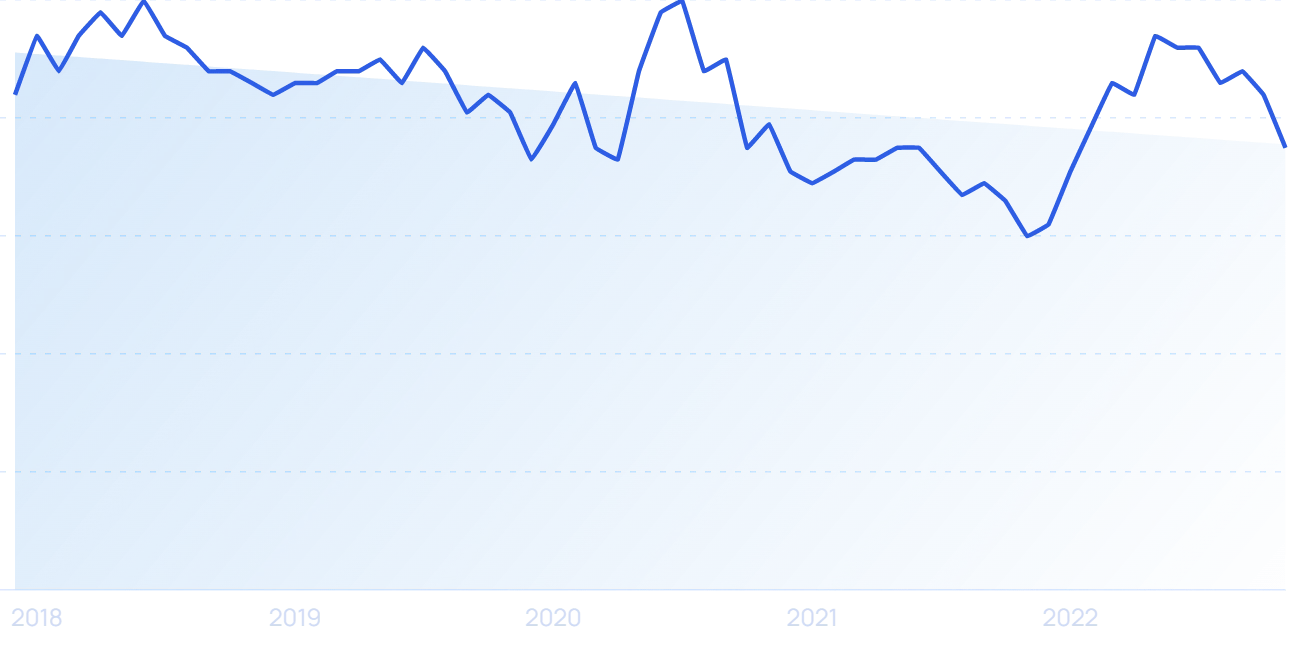 Founding Year: 2011
HQ: San Francisco, California
CEO: Eoghan McCabe
Funding: $240.8M
Intercom operates in the sales SaaS space. They provide a messaging solution that serves as a customer engagement channel. You might have noticed that when you visit a website, a small messaging window pops up on your screen. This window lets you chat with a bot or a person in case you have any questions you'd like answered. Intercom is a provider of that messaging system. Used by over 25,000 businesses, including major companies like Meta, Amazon and Microsoft, Intercom powers more than 500 million conversations per month. The company brought $200M in ARR in 2021.
9. Klaviyo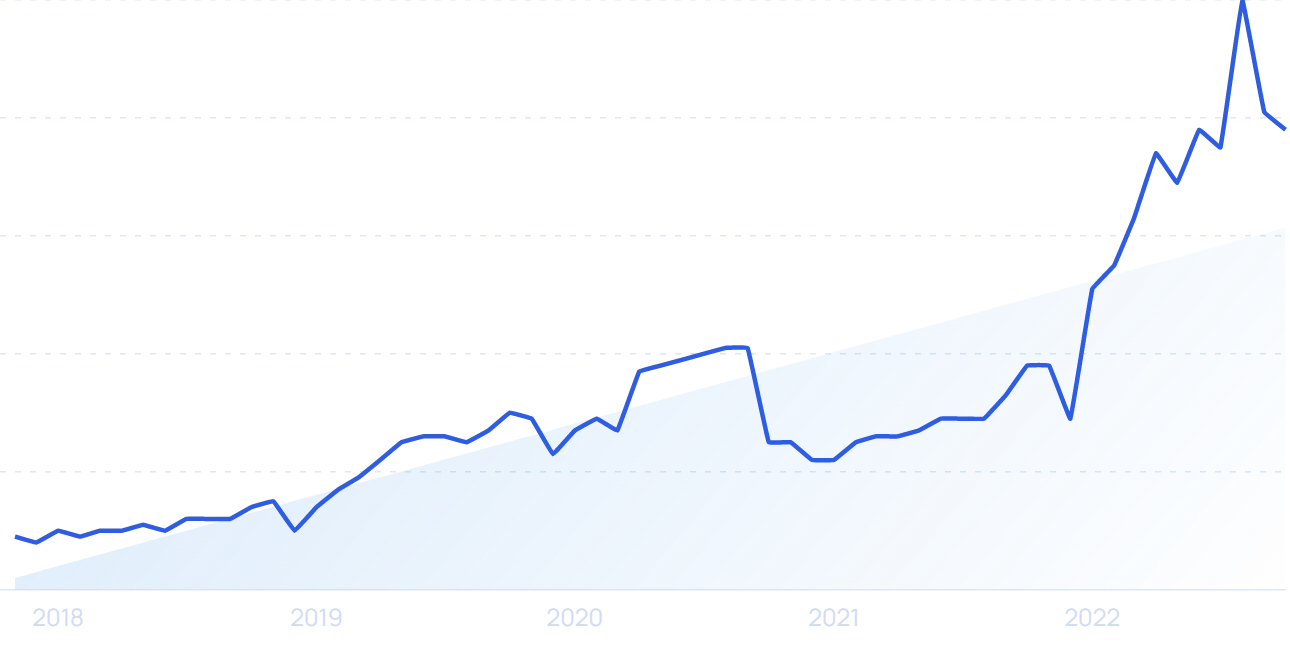 Founded: 2012
HQ: Boston, Massachusetts
CEO: Andrew Bialecki
Funding: $778.5M
Klaviyo provides eCommerce marketing automation solutions for email and SMS. Companies use Klaviyo to implement pre-built automations, real-time segmentation and customized campaign templates. Klaviyo's email marketing SaaS is used by over 100,000 paying brands. Shopify recently announced they plan to make Klaviyo the recommended email product for Shopify Premium subscribers, a move that was followed by a $100M strategic investment from Shopify.
10. LeadIQ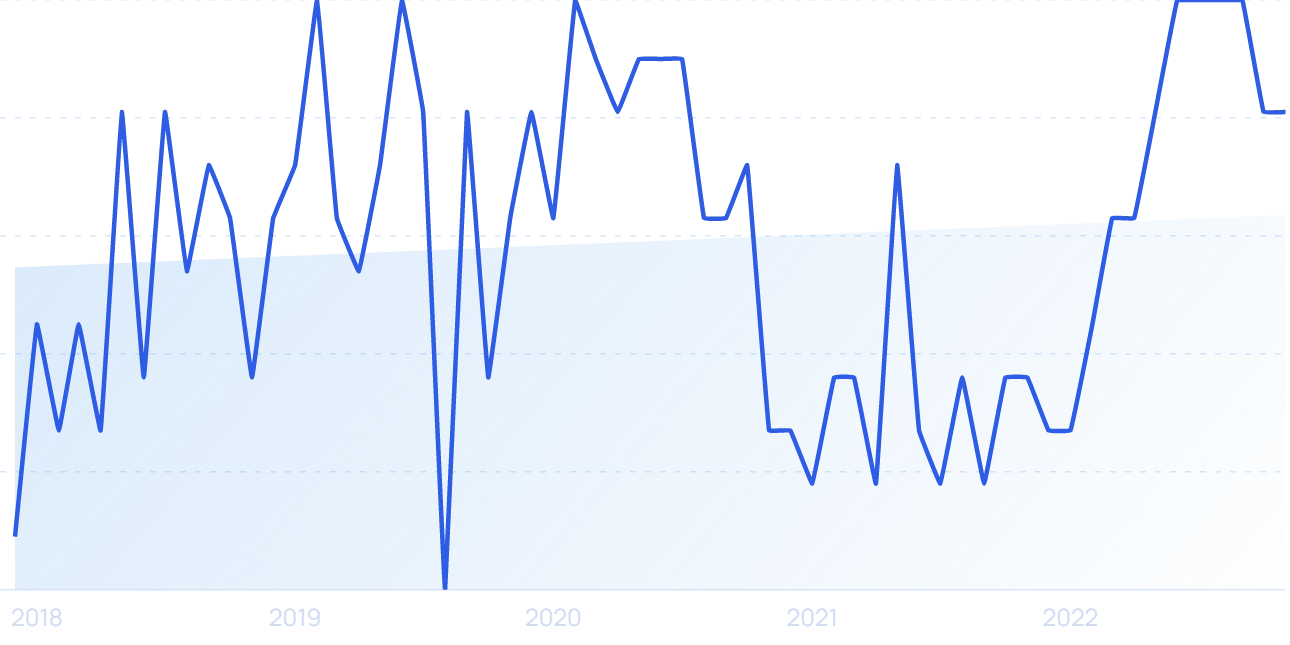 Founded: 2015
HQ: San Francisco, California
CEO: Mei Siauw
Funding: $40M
LeadIQ is a prospecting SaaS platform helping companies with lead management and sales prospecting. The San Francisco-based company brings eight-digit ARR.
11. Cockroach Labs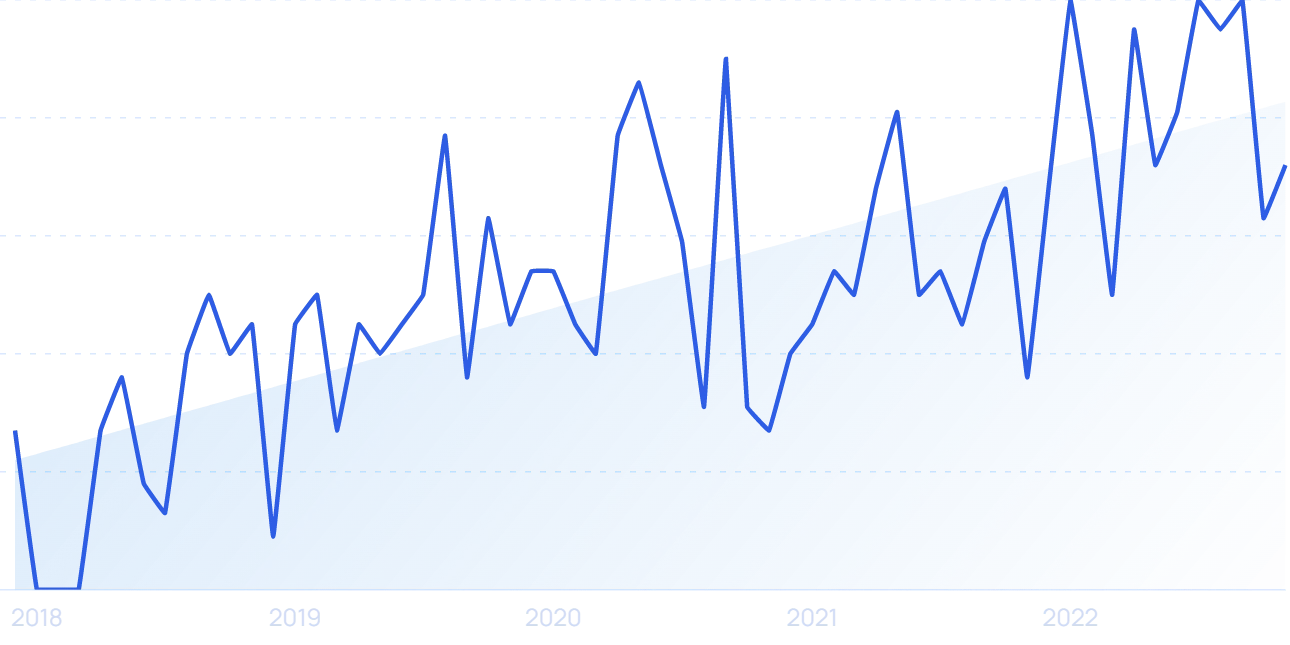 Founded: 2015
HQ: New York, New York
CEO: Spencer Kimball
Market Cap: $633.1M
Valued at $5B, Cockroach Labs is the company behind CockroachDB, an open-source cloud-native distributed SQL database. Used by over 200 companies, the startup saw a 3x increase in their ARR last year. Cockroach has also made a name for itself across the open-source community (their project has over 25,000 stars on GitHub).
12. Canva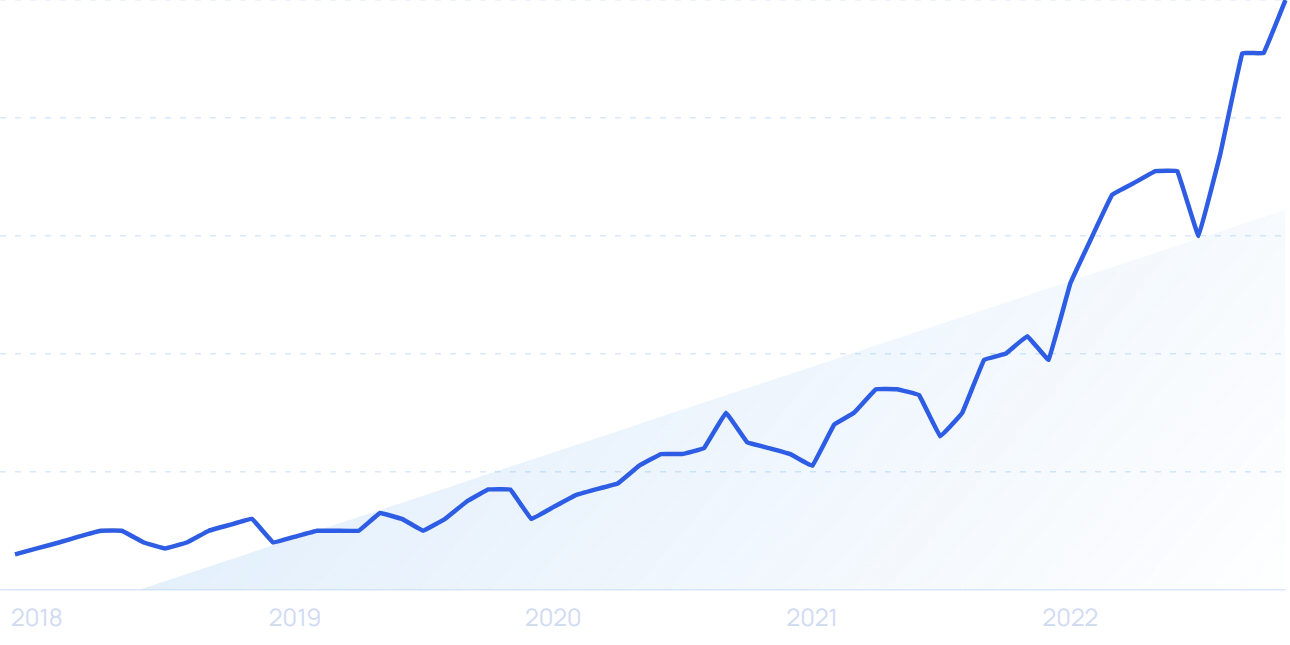 Founded: 2012
HQ: Sydney, Australia
CEO: Melanie Perkins
Funding: $572.6M
Canva's value proposition is simple: they provide graphic design software so user-friendly that non-designers can use it. With over 60 million monthly active users across 190 countries, Canva is one of the fastest-growing SaaS startups. Furthermore, a $200M round raised in 2021 valued the company at $40B, solidifying Canva as one of the most valuable private SaaS companies. The startup exceeded $1B in ARR in 2021.
13. Dukaan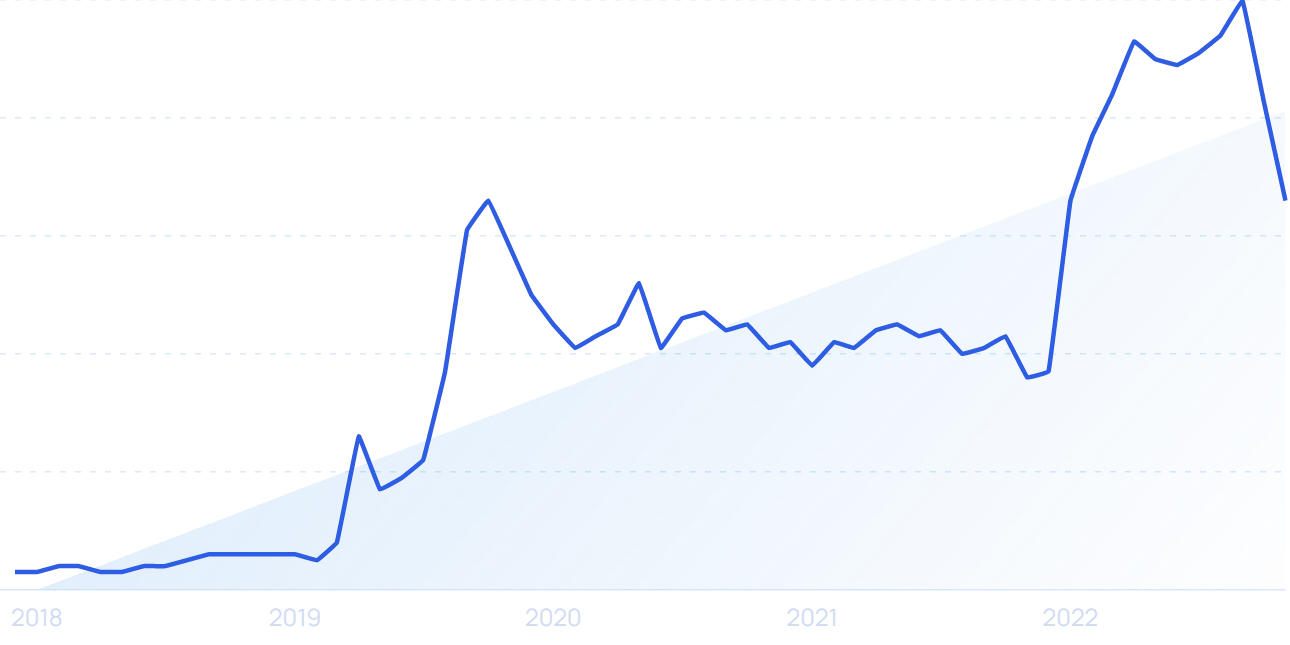 Founded: 2019
HQ: Bangalore, India
CEO: Suumit Shah
Funding: $17M
Dukaan is an all-in-one eCommerce platform. They market themselves as Shopify for India. The $71M-valued startup has facilitated over 1.5 million transactions and forecasts $10M in ARR in 2022.
14. Mentimeter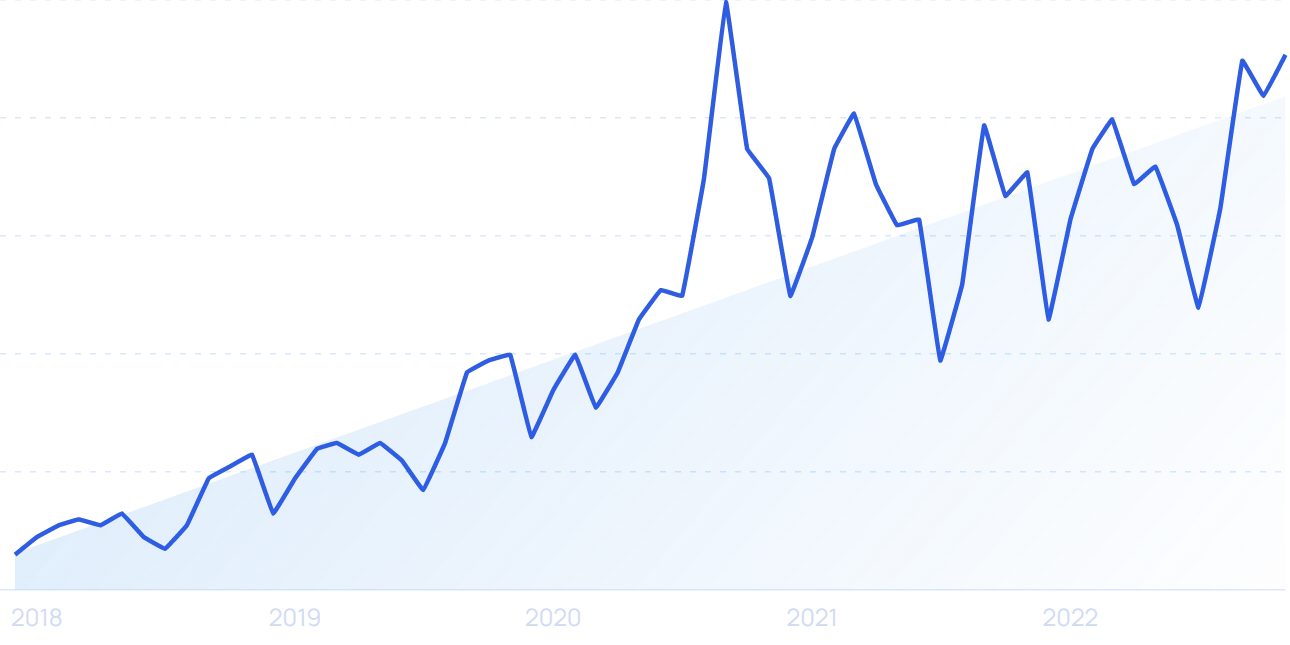 Founded: 2014
HQ: Stockholm, Sweden
CEO: Johnny Warstrom
Funding: $42.6M
Mentimeter is a SaaS platform for creating interactive presentations. Presenters can add activities like polls, quizzes, word clouds, etc., to their presentations. As one of the more well-known players in this space, the platform has already been used by over 14 million presenters.
15. LeadSquared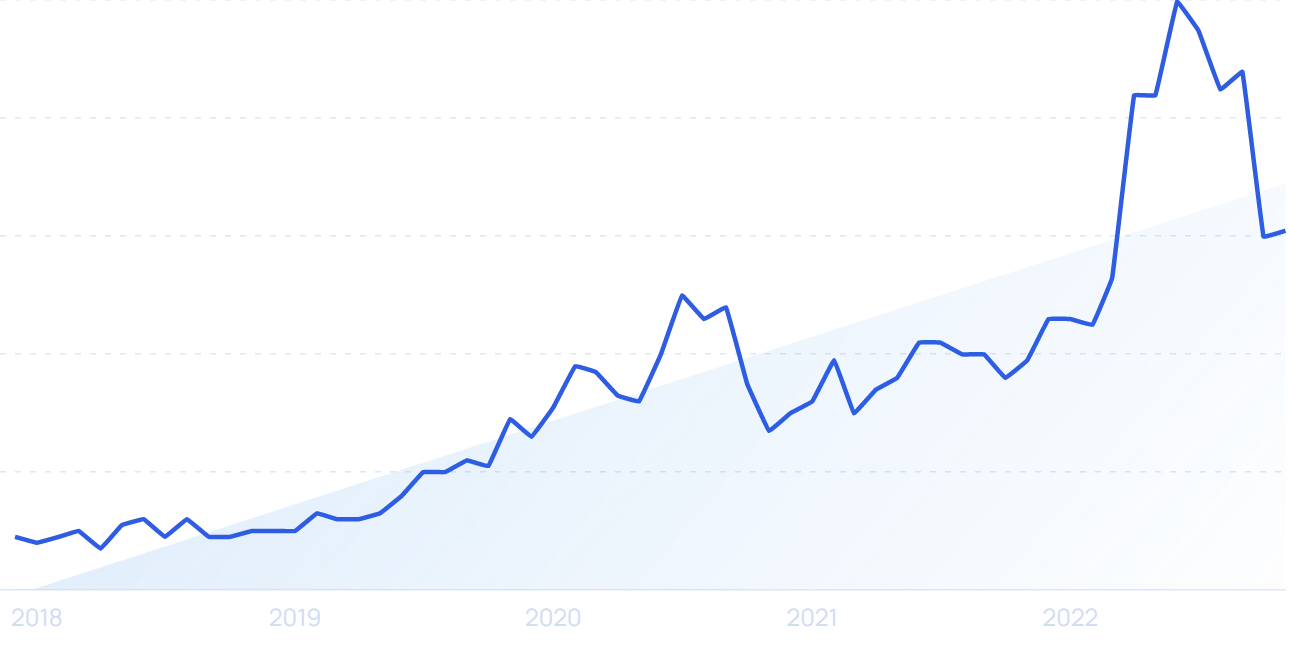 Founded: 2011
HQ: Bangalore, India
CEO: Nilesh Patek
Funding: $187.9M
LeadSquared is a lead management software. They allow businesses to track and manage their leads throughout their sales funnel. The $1B+ valued company is on track to bring in approximately $24M in revenue in 2022.
16. InVideo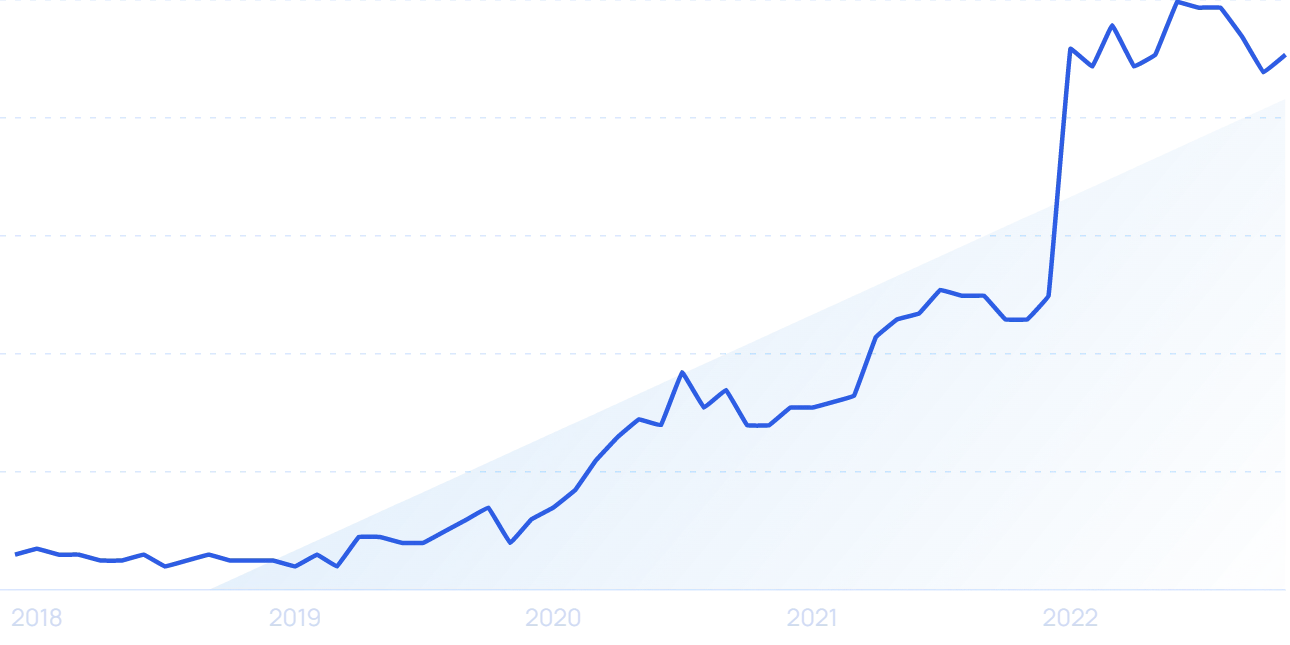 Founded: 2017
HQ: Singapore, Singapore
CEO: Sanket Shah
Funding: $52.5M
InVideo operates in the video creation software market. Specifically, the company provides a collaborative in-browser video editor that can be used across devices. The software's ease of usage and extensive library of templates are some reasons why InVideo has attracted over 7 million customers in around 190 countries.
17. Fieldwire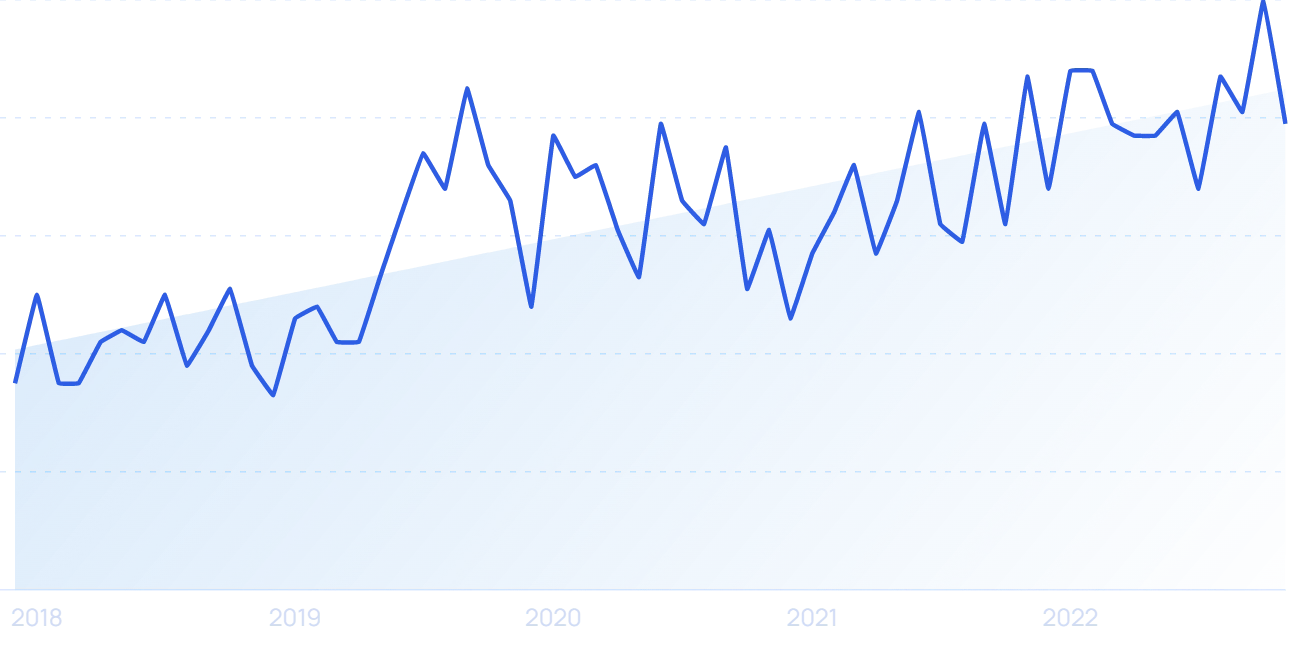 Founded: 2013
HQ: San Francisco, California
CEO: Yves Frinault
Funding: $41.2M
Many startups are trying to launch a SaaS platform to digitize the construction industry. And Fieldwire is one of these startups. The company has built a job site management software where construction teams can coordinate, track projects and monitor risk compliance. Fieldwire powers over one million job sites worldwide.
18. Datadog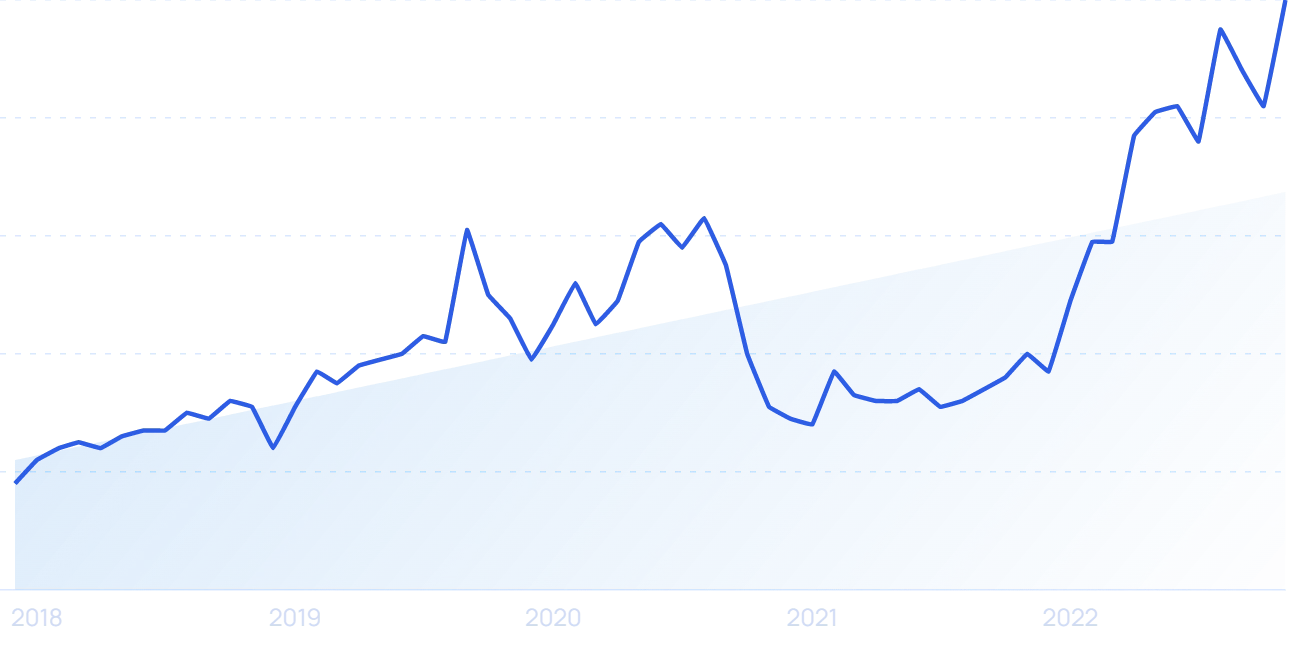 Founded: 2010
HQ: New York, New York
CEO: Olivier Pomel
Market Cap: $23.74B
Datadog provides cloud monitoring-as-a-service for IT and DevOps teams. The NY-based company has over 2,420 customers spending $100K+/year on their services (this number has grown 54% from June 2021).
19. CrowdStrike Holdings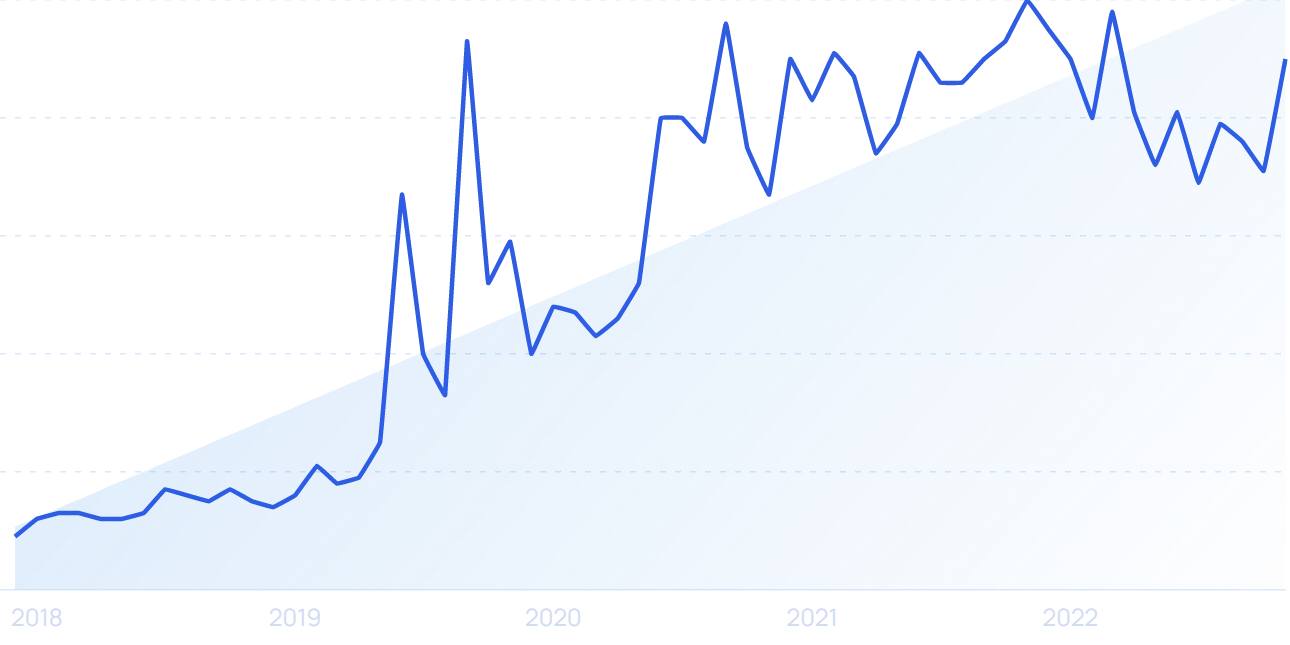 Founded: 2011
HQ: Austin, Texas
CEO: George Kurtz
Market Cap: $33B
CrowsdStrike Holdings is a SaaS cybersecurity company. They provide cloud-delivered protection of endpoints, workloads, identity and data. CrowdStrike saw a 59% YoY growth in their ARR (which rose to $2.14B in Q3 2022).
20. Printify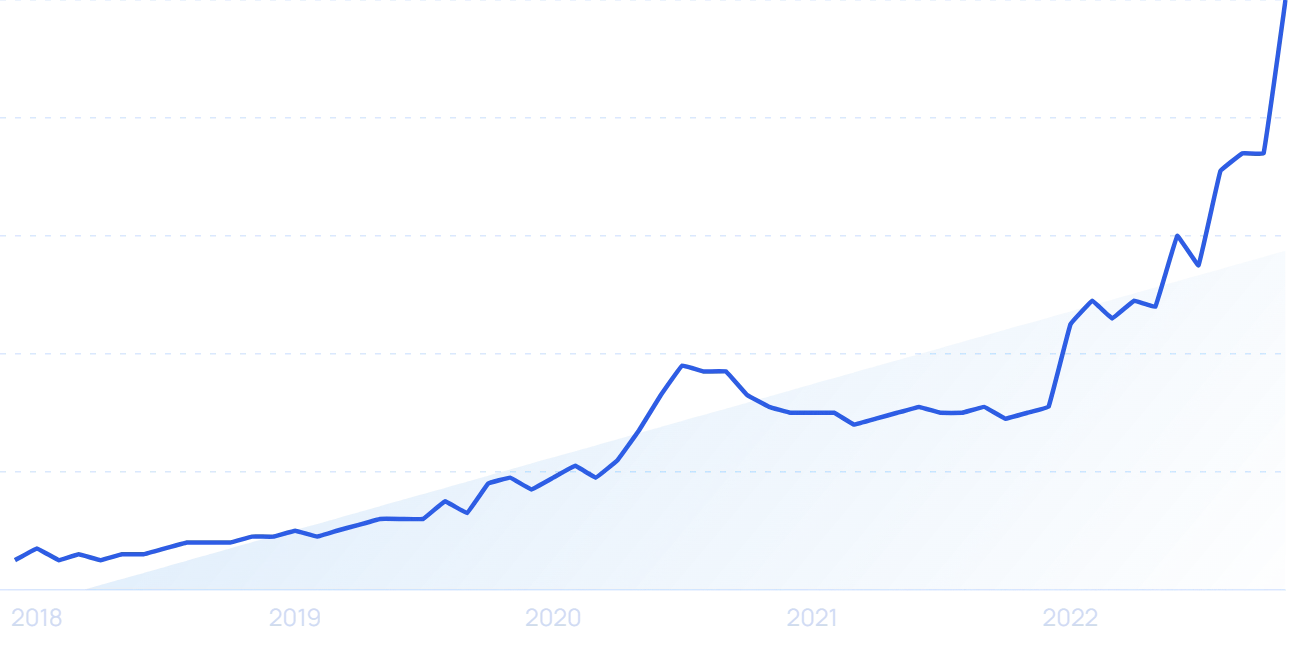 Founded: 2015
HQ: San Francisco, California
CEO: James Berdigans
Funding: $54.1M
Offering print-on-demand services, Printify allows entrepreneurs, artists and merchants to quickly start their dropshipping business. Their catalog consists of over 750 products (t-shirts, mugs, backpacks, etc.) that merchants can use to print their designs. After selecting a design, the seller can publish their product to their online store. Then, Printify ships orders directly to the buyers. The company's 620+ employees help over 2 million merchants sell through the platform.
21. TripActions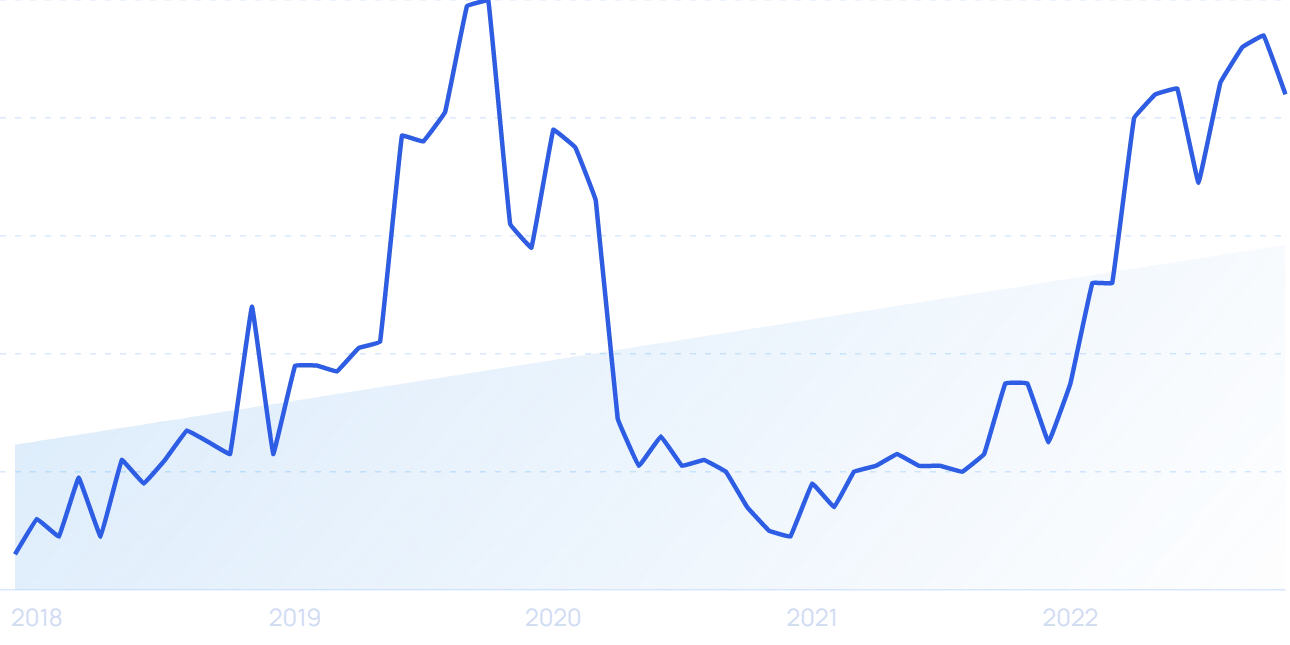 Founded: 2015
HQ: Palo Alto, California
CEO: Ariel Cohen
Market Cap: $633.1M
TripActions is an all-in-one travel and expense management company. Their solutions help companies get a better understanding of their travel expenses as well as take advantage of various travel discounts. TripActions recently raised a $300M funding round which valued the company at $9.2B, marking a 2x increase in value from early 2020.
22. DocuSign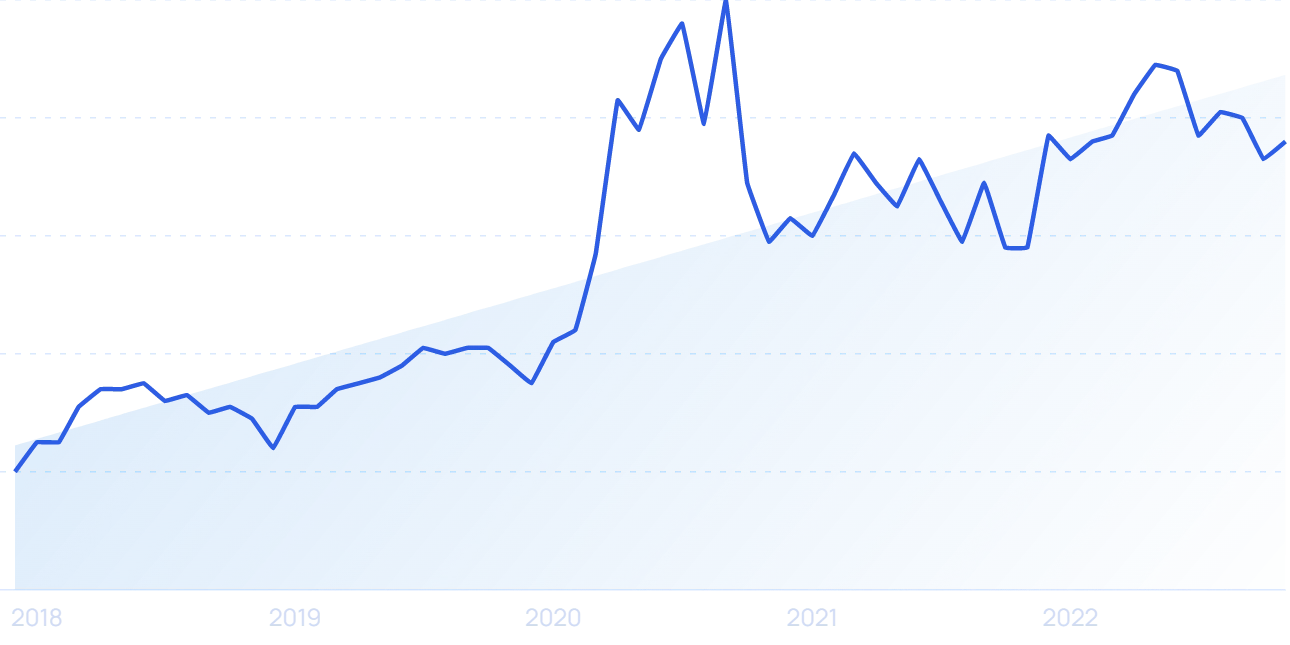 Founded: 2003
HQ: San Francisco, California
CEO: Allan Thygesen
Market Cap: $8.2B
Over a billion users utilize DocuSign as their preferred electronic signature platform. The company's SaaS makes it possible for companies to create cloud-based, legally-binding contracts that are digitally signed. The platform has over 1 million paying customers.
23. Eventbrite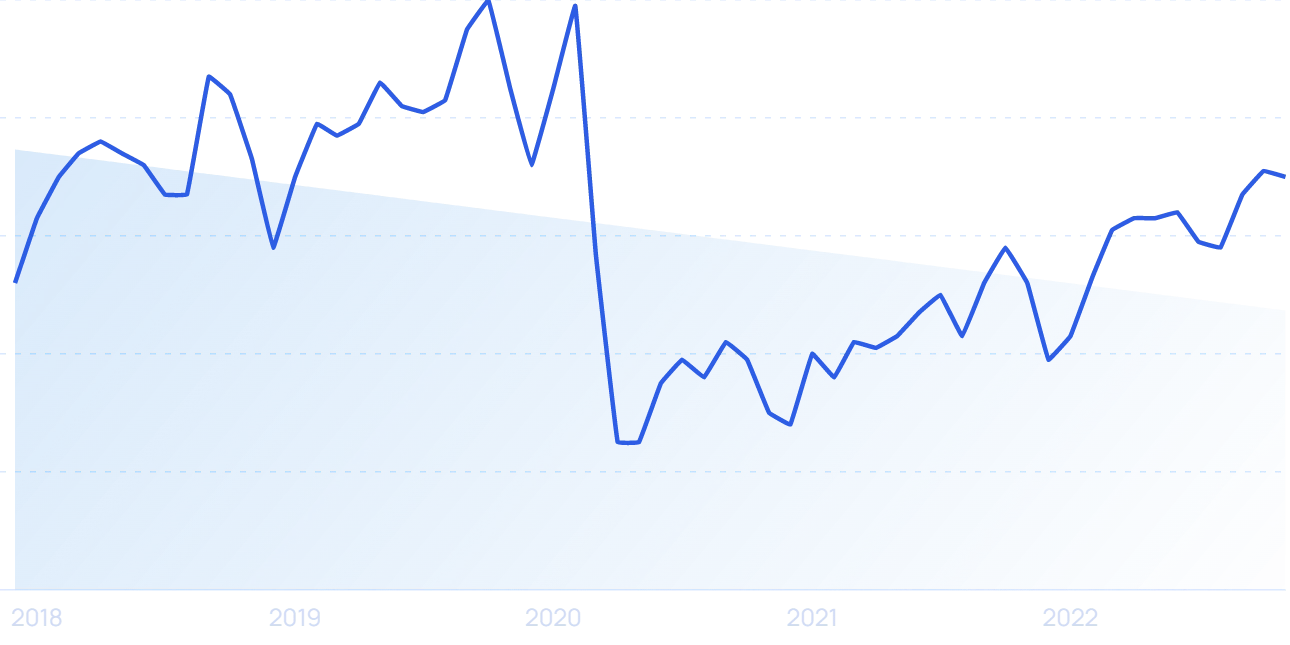 Founded: 2006
HQ: San Francisco, California
CEO: Julia Hartz
Market Cap: $655.79M
Eventbrite is an event discovery platform where people can find and purchase event tickets. The San Francisco-based company brought 66.04M in Q2 2022 (a 42.6% YoY growth).
24. Blackboard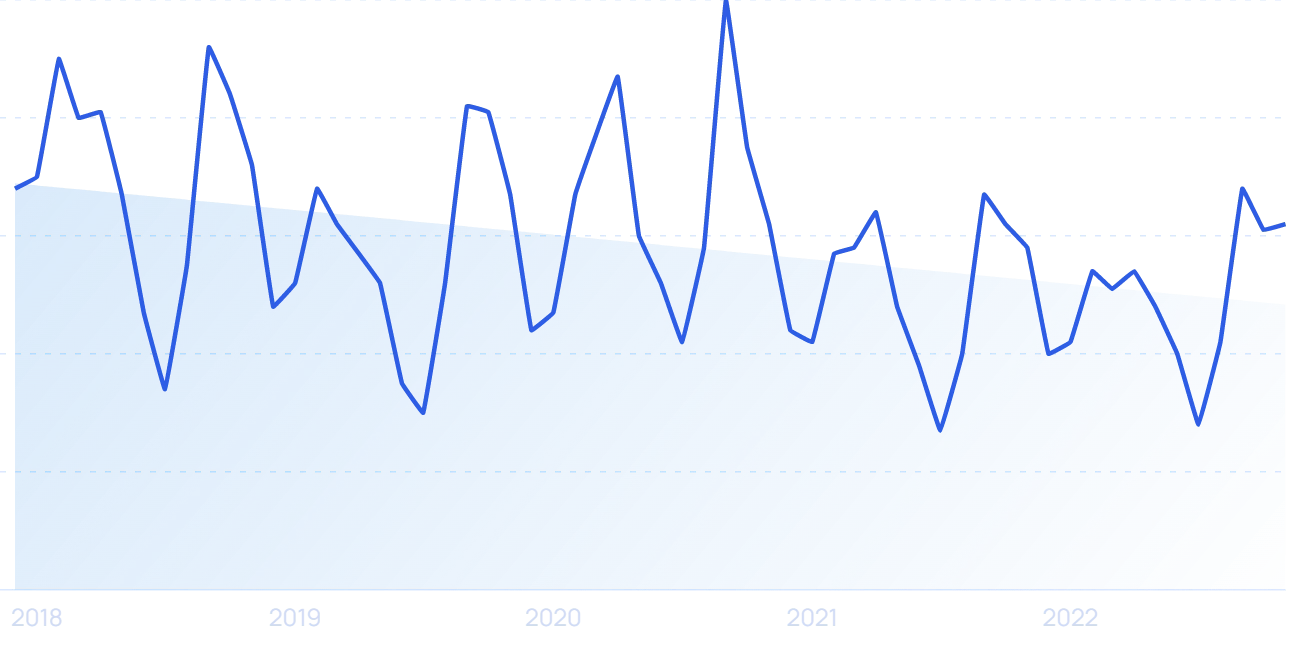 Founded: 1997
HQ: Washington, D.C.
CEO: William Ballhaus
Funding: $122M
Blackboard is a learning management system for educational institutions. Instructors can create courses and host online classes, whereas students can access course documents and attend classes. The company, now owned by Anthology, has over 150 million users across 80 countries.
25. Anaplan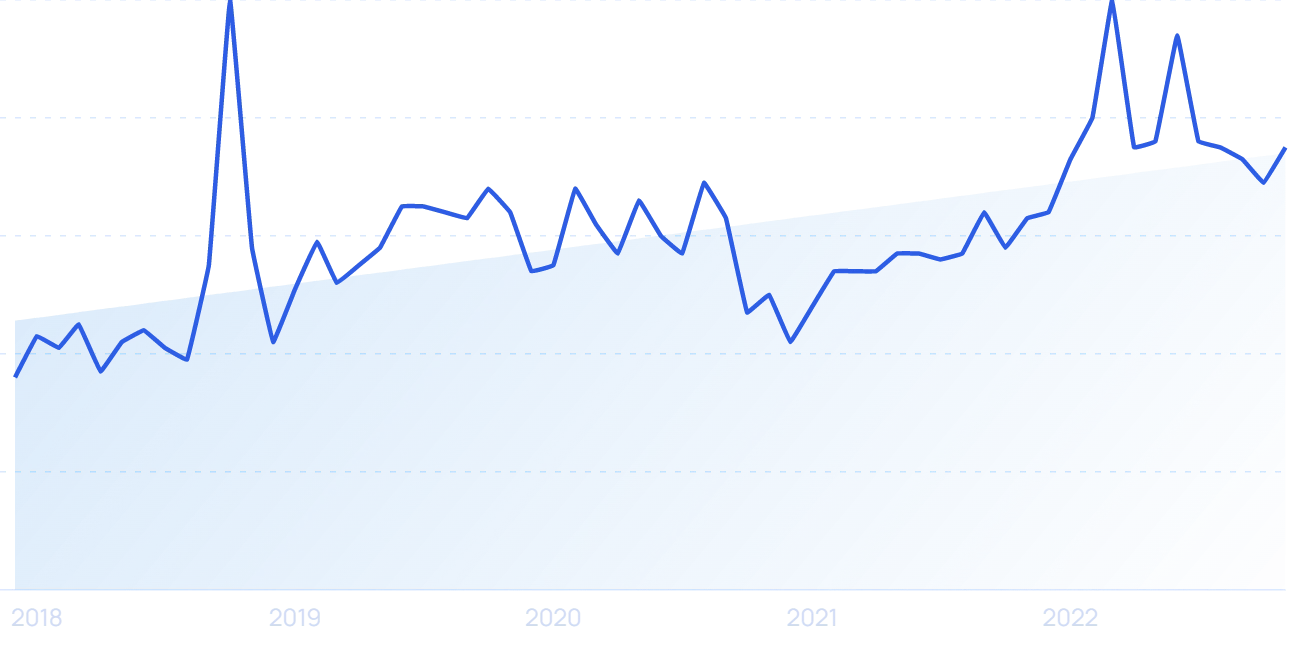 Founded: 2006
HQ: San Francisco, California
CEO: Frank Calderoni
Funding: Acquired
Anaplan is a corporate performance management company providing enterprise-grade planning and business intelligence software. In June 2022, Anaplan was acquired by Private Equity firm Thoma Bravo for an estimated $10.7B.
26. MailChimp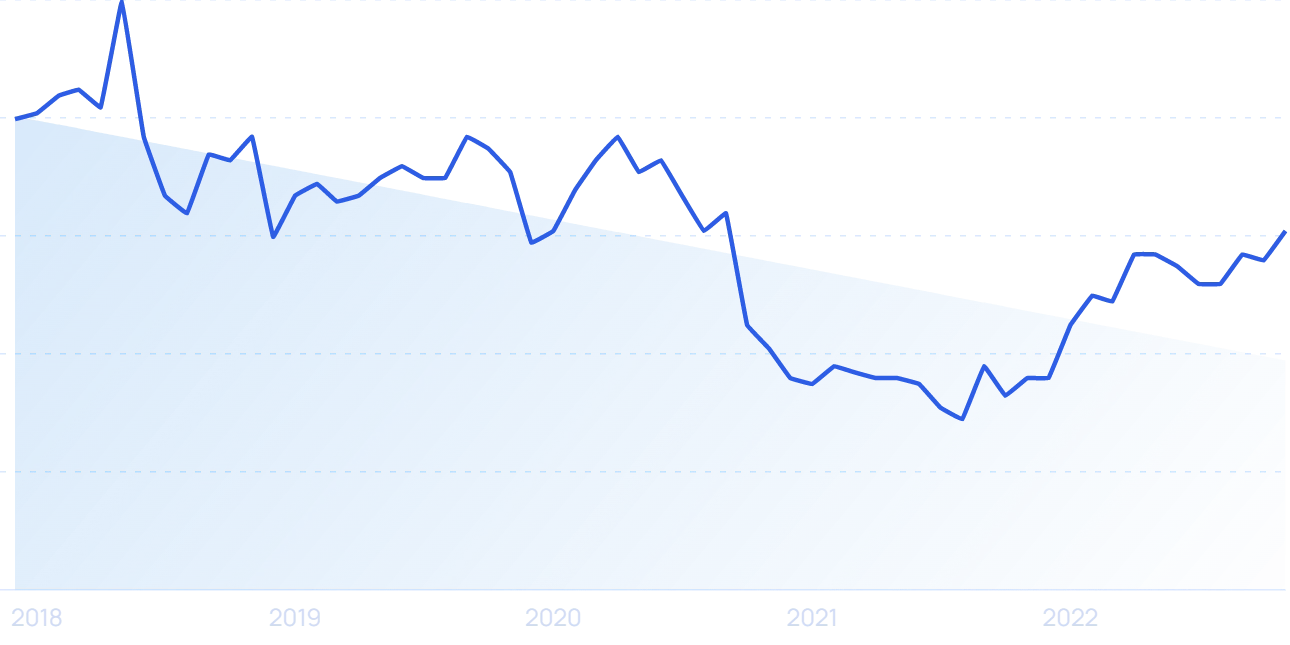 Founded: 2011
HQ: Atlanta, Georgia
CEO: Ben Chestnut
Funding: Acquired
Perhaps one of the more well-known email marketing solutions, Mailchimp provides a marketing automation platform for businesses. One interesting fact about Mailchimp is that it has never raised funding. The founder bootstrapped the company to $700M in revenue (and it was profitable from day one).
27. SurveyMonkey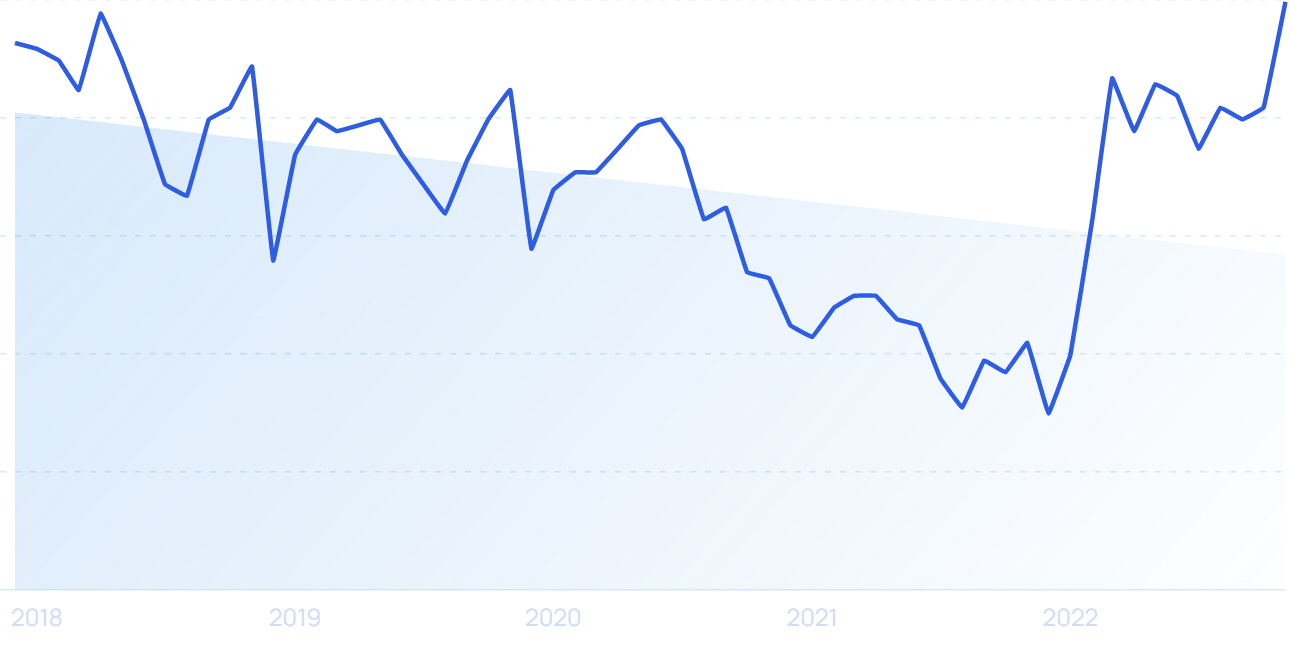 Founded: 1999
HQ: San Mateo, California
CEO: Zander Lurie
Market Cap: $3.13B
SurveyMonkey is an online survey SaaS. Users can create and distribute surveys as well as analyze results. The 20-years old company has crossed $300M in ARR.
28. Oracle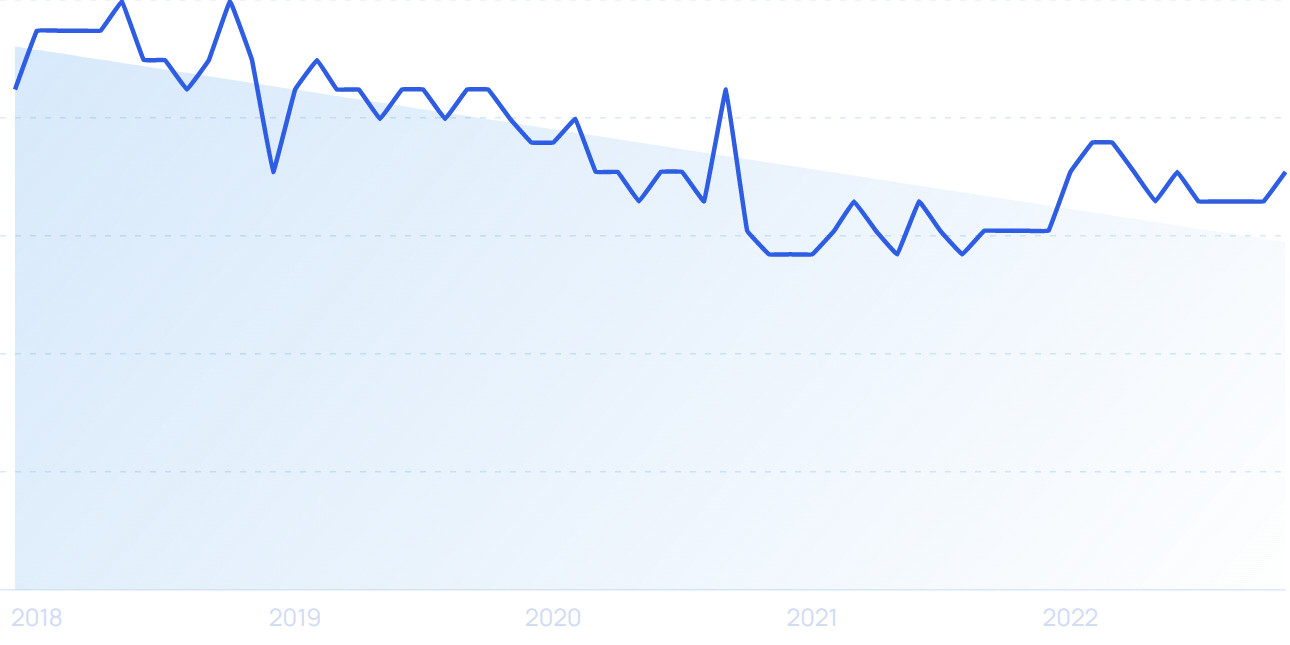 Founded: 1977
HQ: Austin, Texas
CEO: Safra Catz
Market Cap: $204.91B
Oracle is a technology company that started as a commercial relational database program. The company has been pushing into the SaaS space and now offers several SaaS products, ranging from Enterprise Resource Planning to Supply Chain Management platforms. Oracle is the 37th largest company by market cap (as of November 2022).
29. HubSpot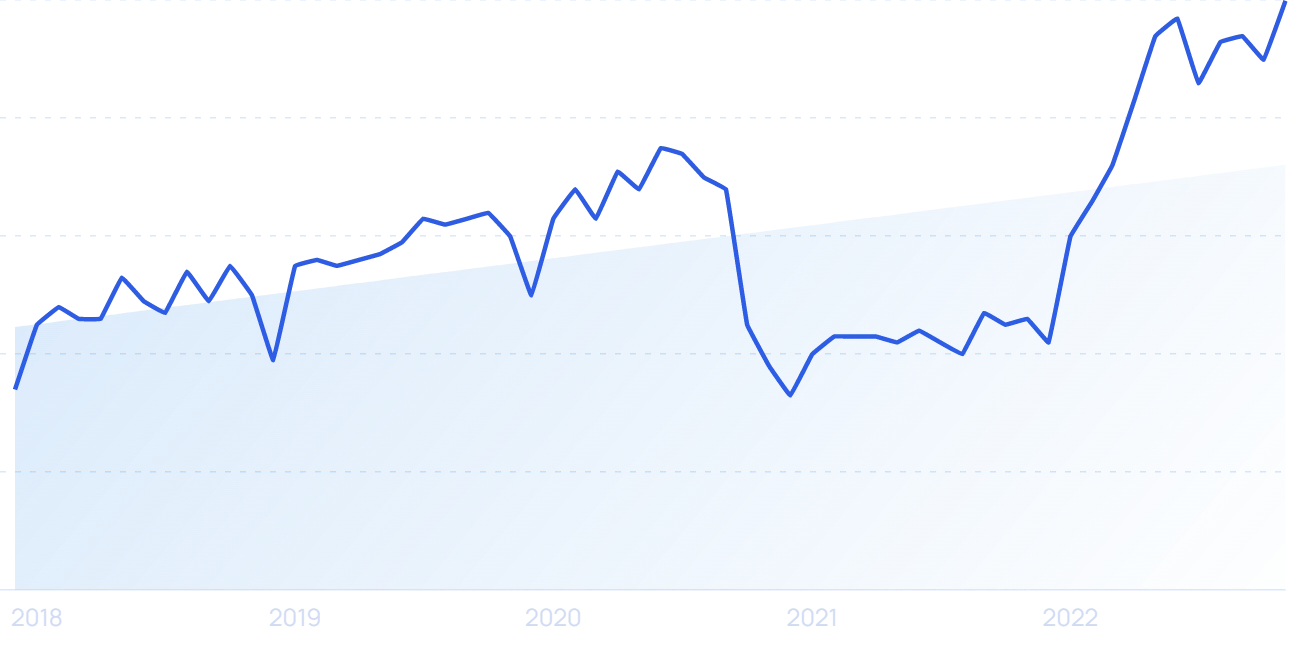 Founded: 2006
HQ: Cambridge, Massachusetts
CEO: Yamini Rangan
Market Cap: $12.7B
HubSpot is a tech company offering marketing, sales and customer service software. The company brought in $1.3B in 2021, a 47% increase from 2020.
30. Google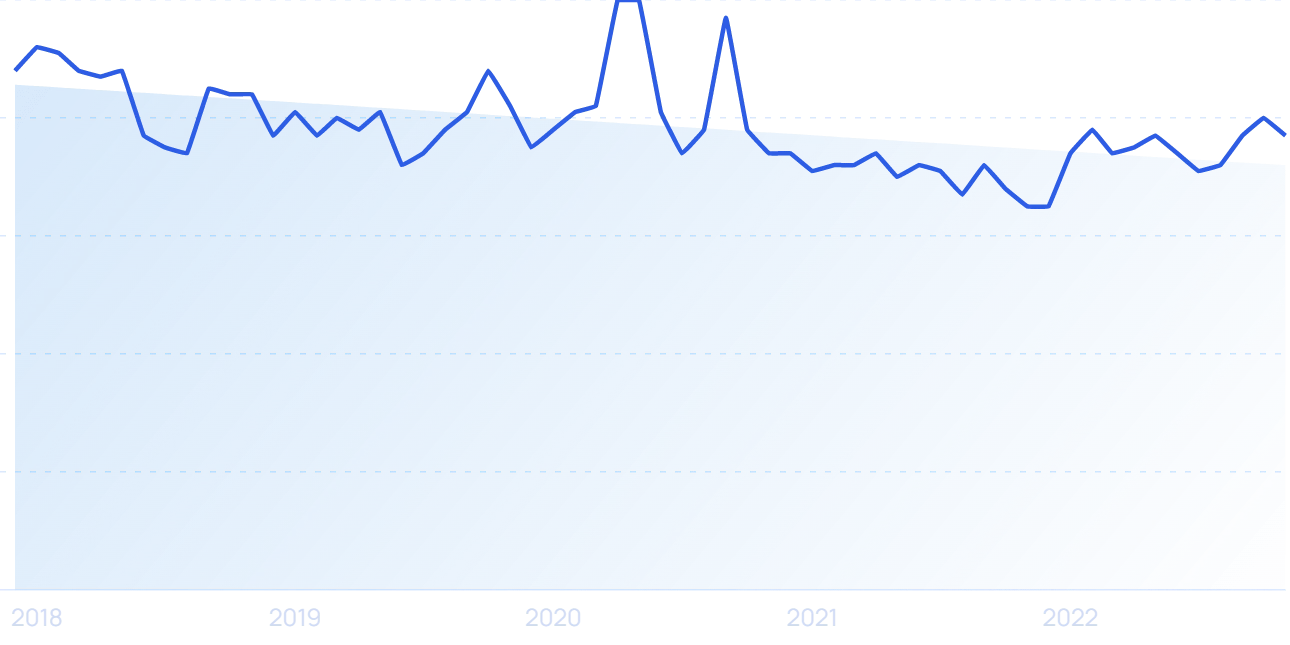 Founded: 1988
HQ: Mountain View, California
CEO: Sundar Pichai
Market Cap: $1.08T
Google is best known for google.com, the world's most visited website, with approximately 92.5 billion monthly visits. However, the company also provides a number of SaaS-based tools. Specifically, Google's SaaS offerings include productivity tools like Google Docs, Google Sheets and Google Calendar. All of these tools are grouped under Google Workspace, which was previously known as G Suite. The 24-year-old company brought in around $257B in revenue last year.
31. Apple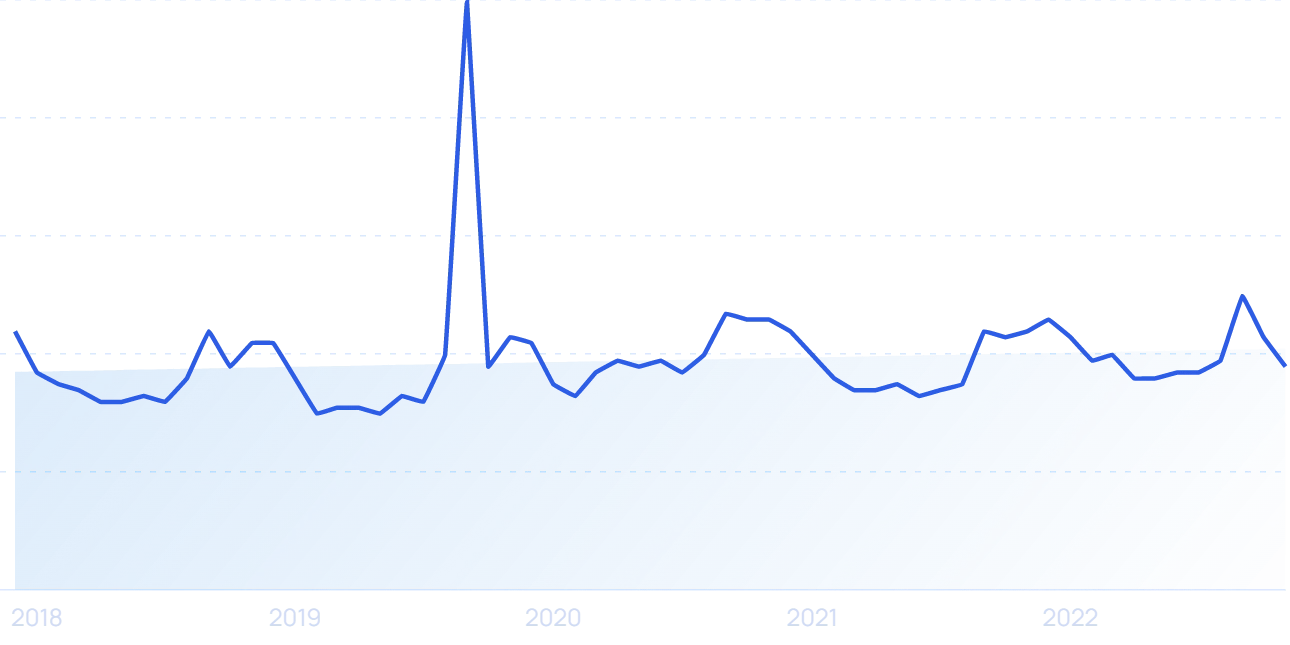 Founded: 1976
HQ: Cupertino, California
CEO: Tim Cook
Market Cap: $2.2T
Apple is probably not a company that comes to mind when thinking about SaaS companies. However, the hardware company has gradually positioned themselves as a software provider. Apple now offers several SaaS products, including iCloud storage, Apple Music, Apple TV+ and more. The world's most valuable company has amassed over 890 million paid subscriptions.
32. Amazon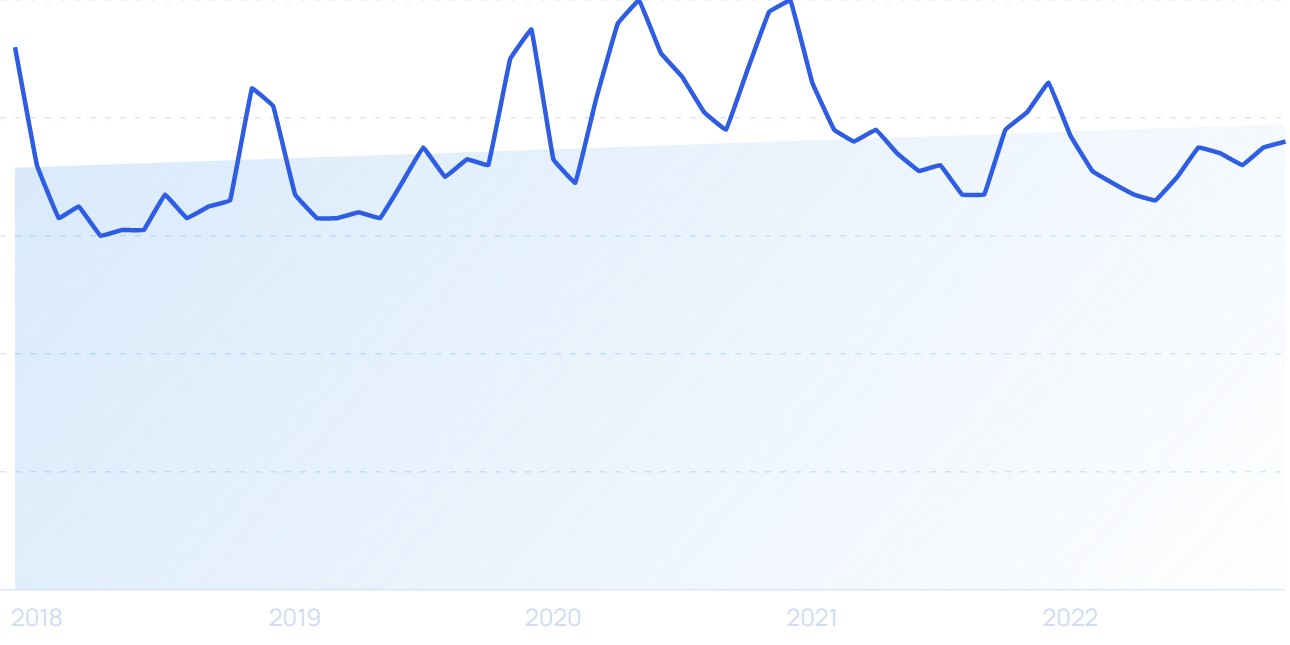 Founded: 1994
HQ: Seattle, Washington
CEO: Andy Jassy
Market Cap: $928.1B
Most people know Amazon as the large marketplace selling almost every product imaginable. However, the marketplace is not the company's most profitable business. In fact, Amazon's AWS (Amazon Web Services) accounted for 74% of their profits in 2021. AWS is a comprehensive cloud computing platform that offers a mixture of IaaS, PaaS and SaaS products.
33. DropBox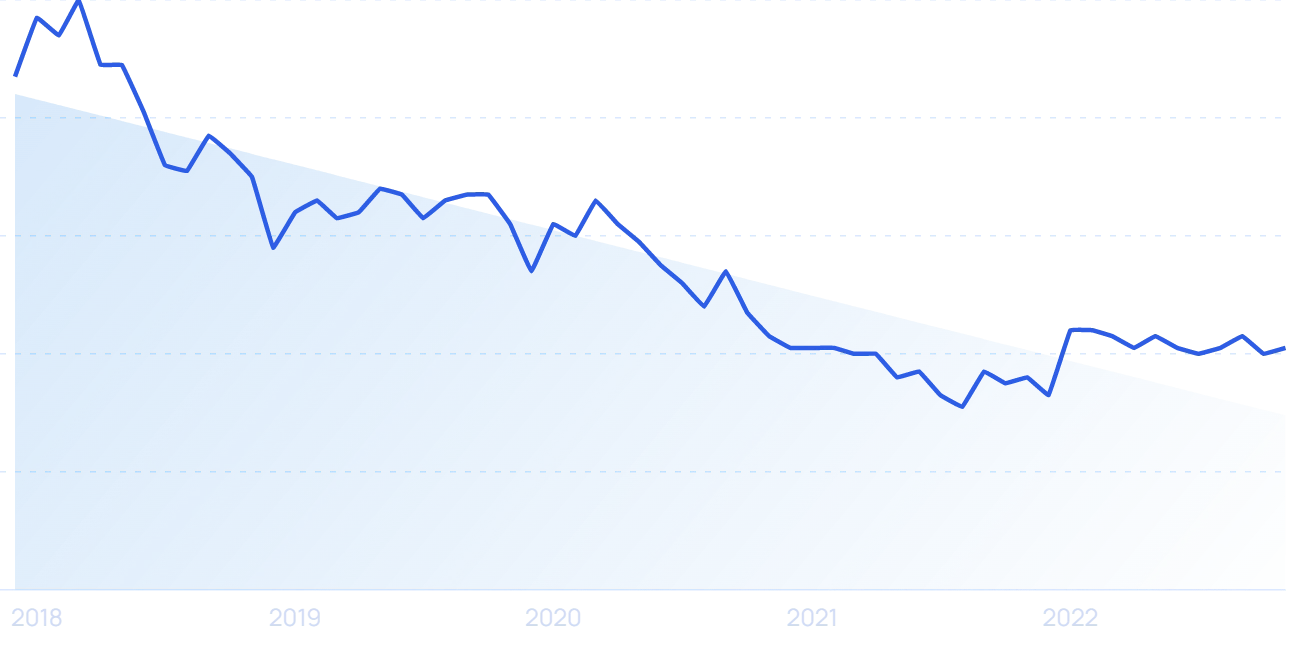 Founded: 2007
HQ: San Francisco, California
CEO: Drew Houston
Market Cap: $7.89B
DropBox is a cloud-based file storage service. The company has over 700 million registered users, and approximately 15.48 million are paying customers.
34. Atlassian
Founded: 2002
HQ: Sydney, Australia
CEO: Mike Cannon-Brokes & Scott Farquhar
Market Cap: $44.4B
Atlassian is a software company making products for developers, project managers and other software development teams. To this day, they are best known for their bug tracking and project management platform named Jira. In Q4 2022, the company reported 10 million monthly active users and 242,623 paying customers in over 190 countries.
35. Autodesk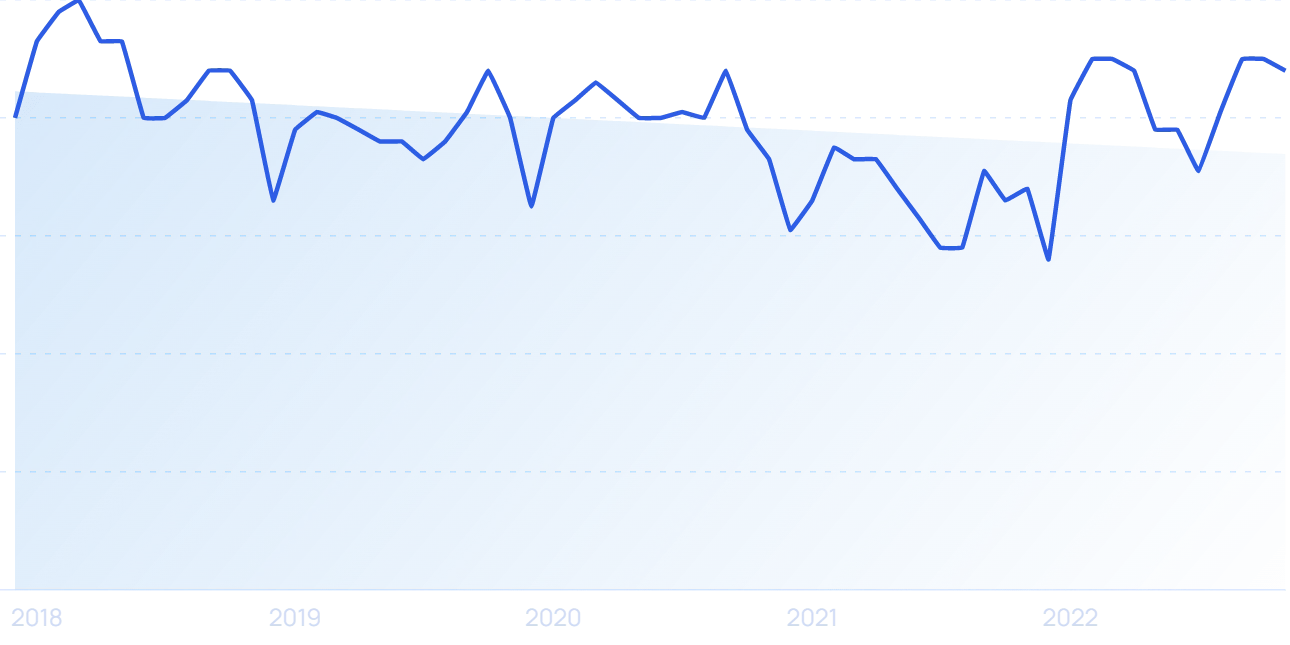 Founded: 1982
HQ: San Rafael, California
CEO: Andrew Anagnost
Market Cap: $42.92B
Autodesk is a software corporation best known for AutoCAD. But the company develops a broad range of software across architecture, engineering, construction, manufacturing and entertainment industries. Autodesk's revenue for FY ending in July 2022 was $4.386B, a 15.72% increase from 2021.
36. Block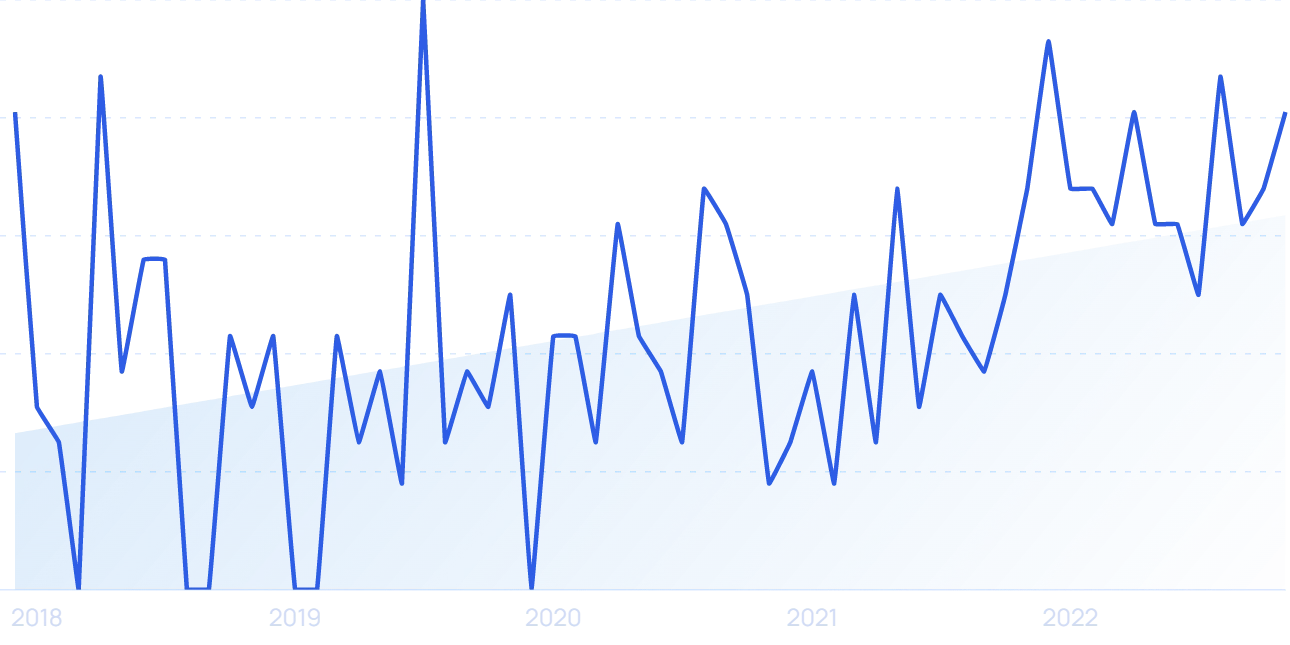 Founded: 2009
HQ: San Francisco, California
CEO: Jack Dorsey
Market Cap: $31.82B
Formerly known as Square, Block operates in the technology sector. What initially began as a financial service startup has now evolved into a company that invests in various tech organizations. Block is an investor in CashApp, Tidal, TBD and Square. While the company brought in around $4.4B in Q2 2022, it recorded a negative net income of $208M.
37. Workday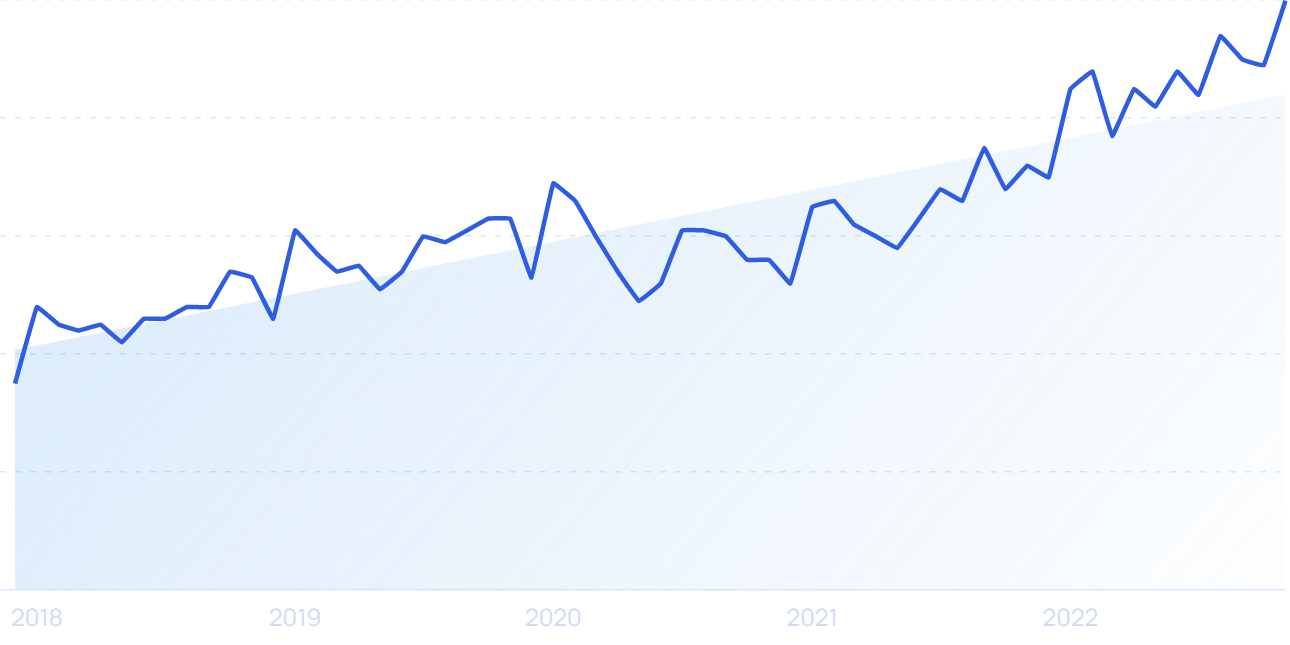 Founded: 2005
CEO: Chano Fernandez
Market Cap: $35.90B
Workday provides on-demand software for student information systems, human capital, and financial management. Workday's most popular products are their financial and HR management SaaS. With approximately 12,500 employees, Workday serves over 50% of Fortune 500 companies and 55+ million users.
38. Veeva Systems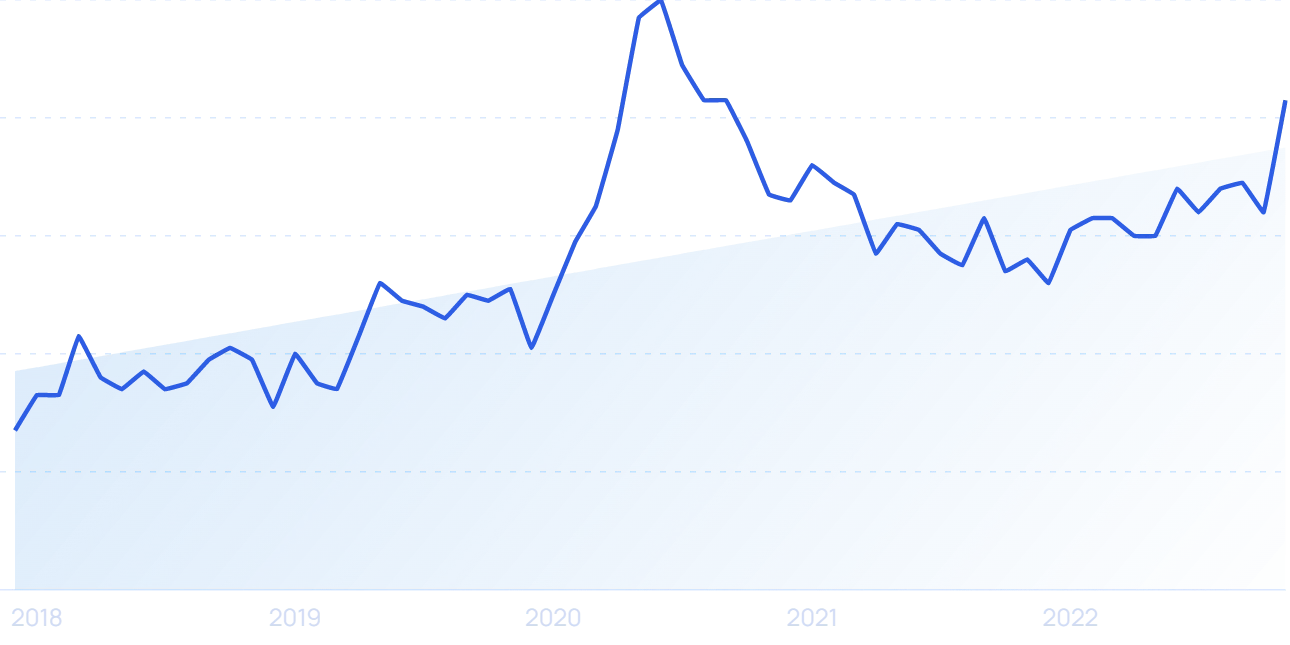 Founded: 2007
CEO: Peter Gassner
Market Cap: $25.96B
Veeva Systems provides cloud solutions for the pharma and life science industries. On February 1, 2021, they became the first publicly-traded company to convert to a public benefit corporation.
39. Asana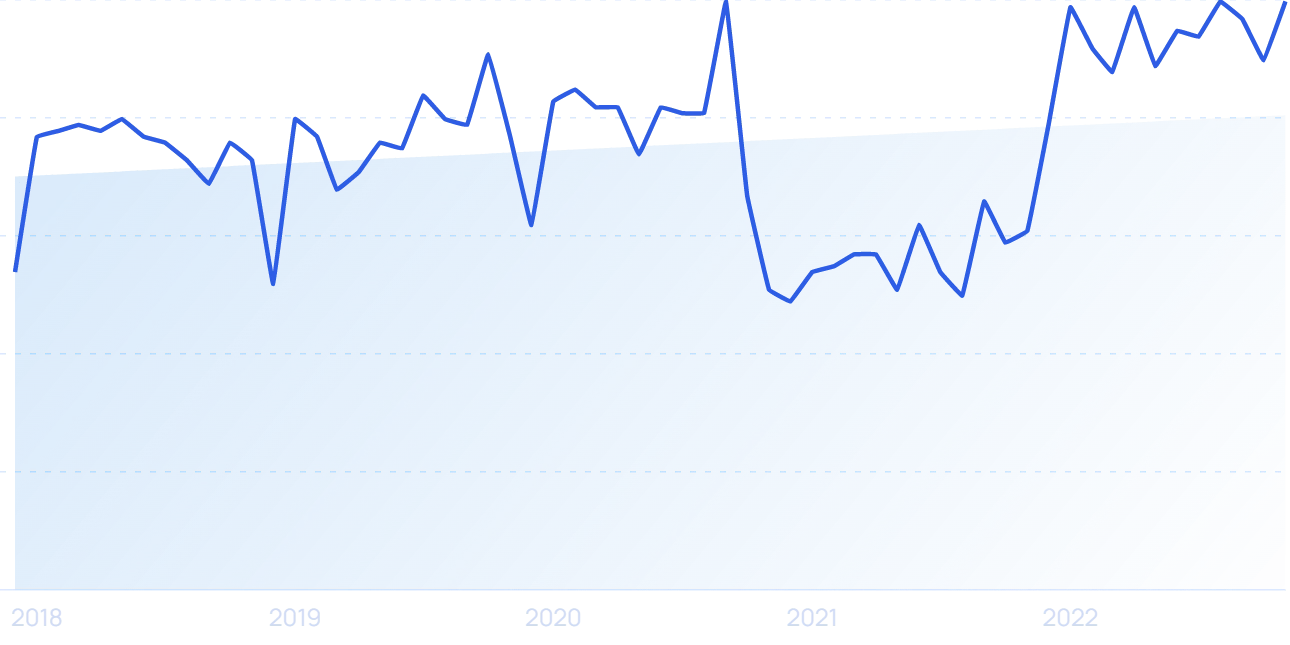 Founded: 2008
HQ: San Francisco, California
CEO: Dustin Moskovitz
Market Cap: $3.3B
Asana is a project management platform. Users can prioritize tasks, collaborate and track project progress. The company brings $400M in ARR.
40. Cisco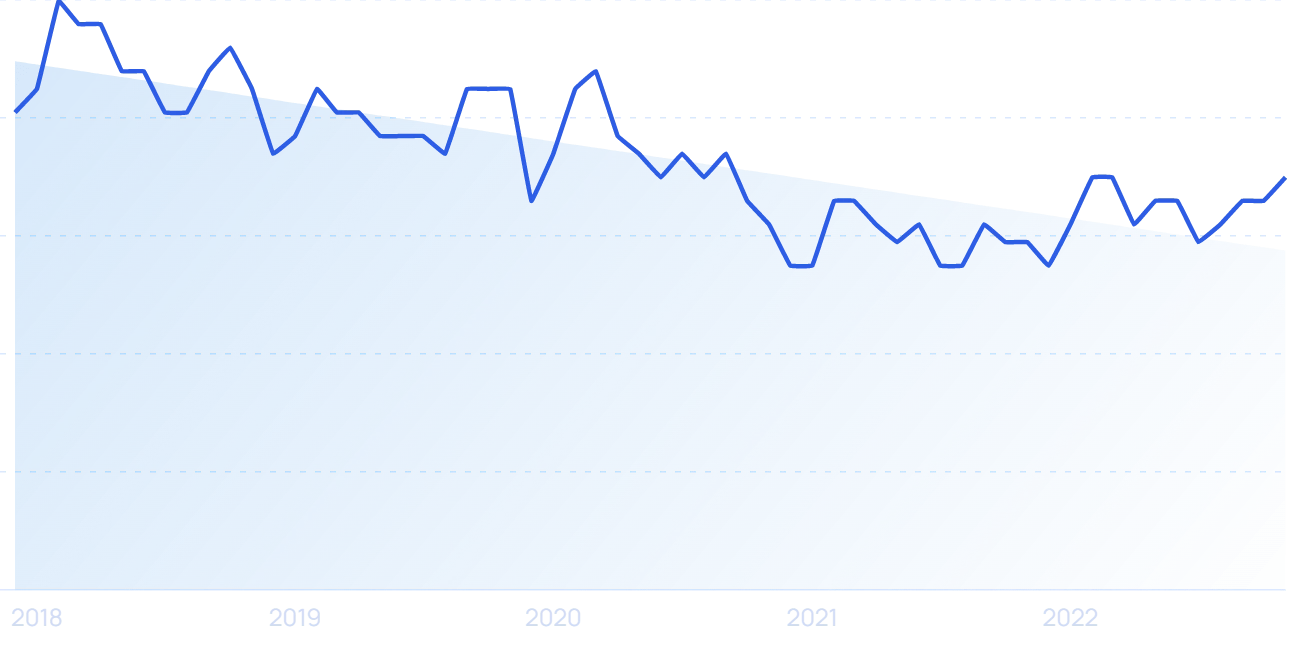 Founded: 1984
HQ: San Jose, California
CEO: Chuck Robbins
Market Cap: $182.8B
Cisco provides networking, cloud and security solutions. The company now offers a number of SaaS products. Cisco's SaaS revenue for FY 2022 came at $22.9B, representing an 8% YoY growth. This segment now makes up approximately 44% of the company's total revenue.
41. Grammarly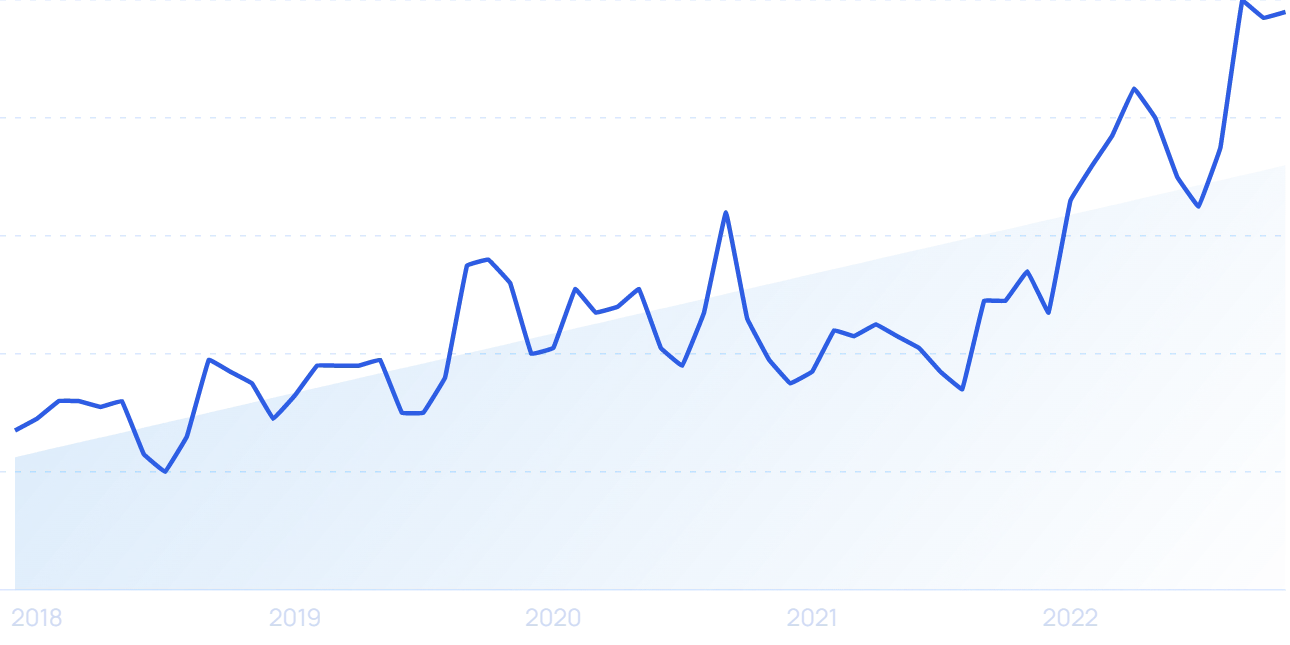 Founded: 2009
HQ: San Francisco, California
CEO: Brad Hoover
Funding: $400M
Grammarly is a cloud-based writing assistant. The platform reviews spelling, grammar, punctuation, clarity and engagement. Over 30 million people use the platform, which works across 500,000+ applications (Google Docs, Word, etc.). The $13B valued company was listed as one of TIME's most influential companies of 2022.
42. ZScaler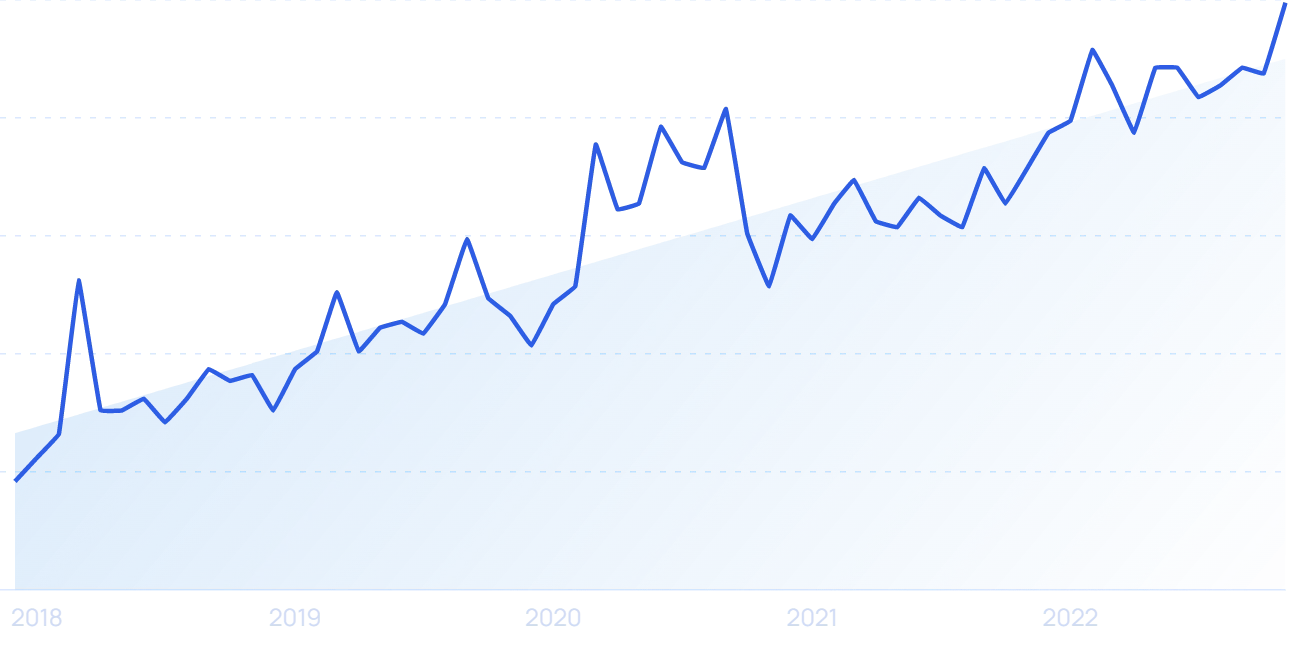 Founded: 2007
HQ: San Jose, California
CEO: Jay Chaudhry
Market Cap: $17.31B
Zscaler is a cloud security company that went public in March 2018. They offer fast and secure access to private apps, services, and operational technology devices. This helps companies minimize the risk of unauthorized users accessing their network. Zscaler's headcount has grown 57.8% since 2021 (they now employ around 4,900 people). Their Q4 2022 revenue grew 61% YoY to $318.1M.
43. Zoom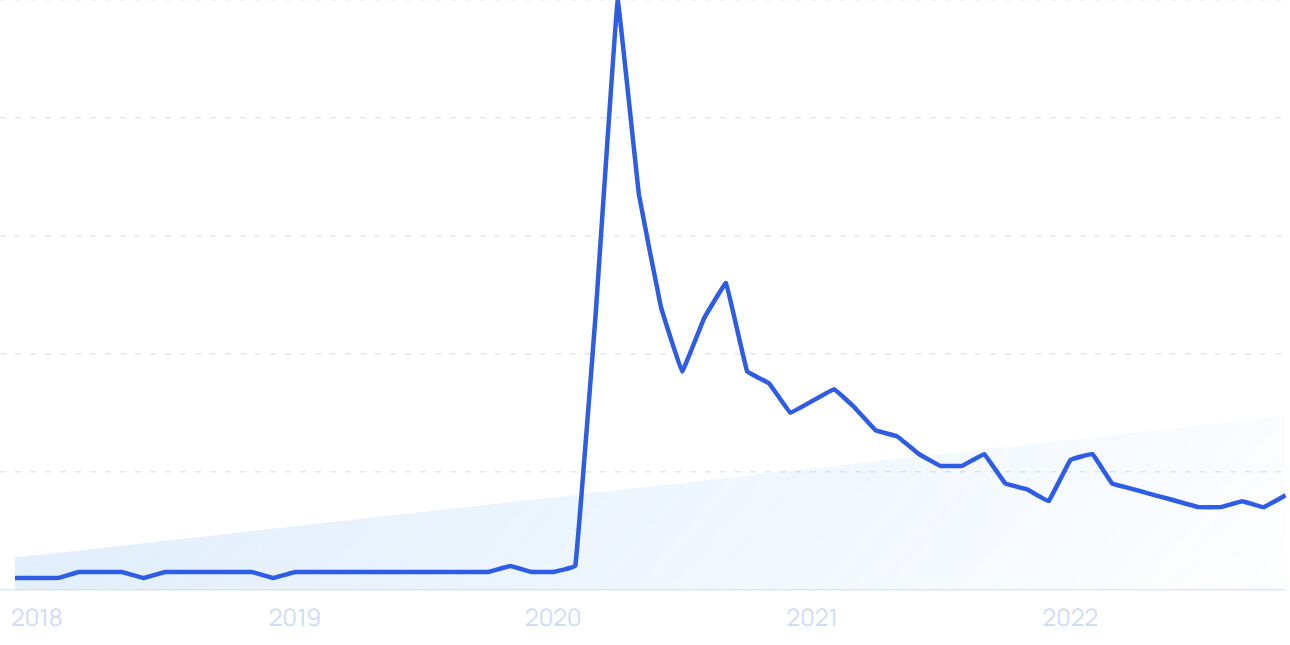 Founded: 2011
HQ: San Jose, California
CEO: Eric Yuan
Market Cap: $23.06B
Zoom sells a cloud-based video conferencing platform. They were one of the few companies to benefit from the pandemic lockdowns and WFH protocols, considering their video conferencing software was downloaded over 480 million times in 2020 alone.
44. Intuit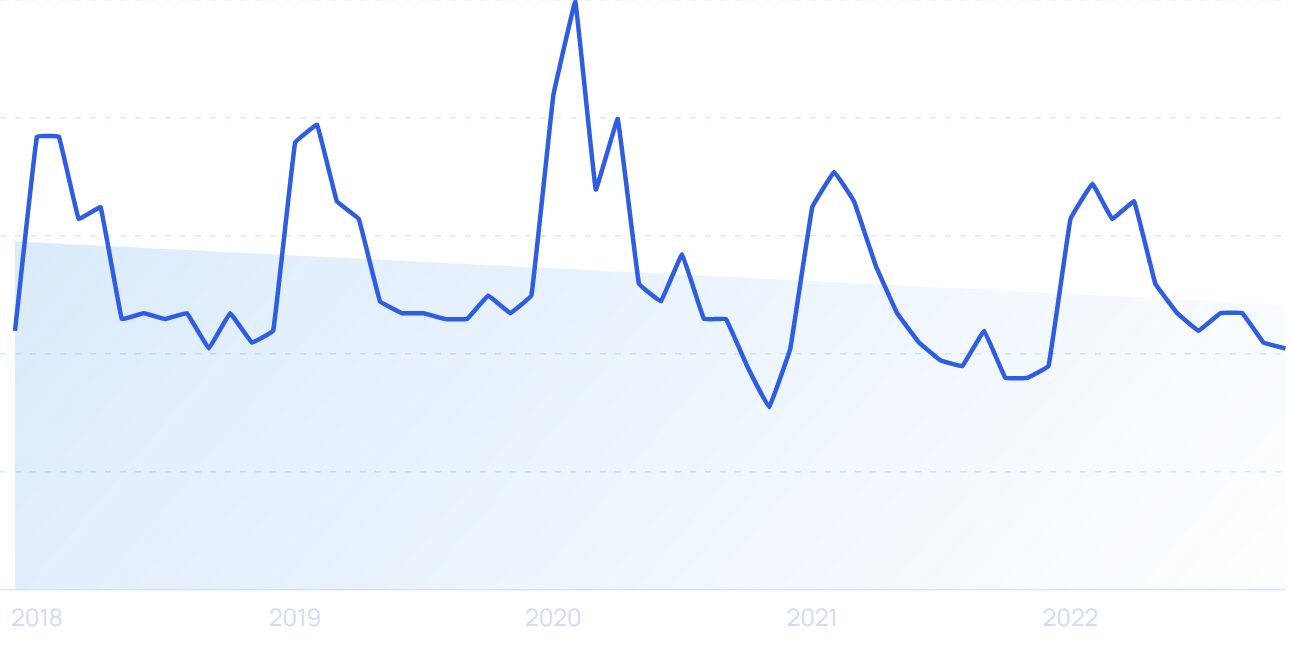 Founded: 1983
HQ: Mountain View, California
CEO: Sasan Goodrazi
Market Cap: $101.81B
With over 14,200 employees, Intuit's core business is financial software. The company currently owns five SaaS products: TurboTax, QuickBooks, Mint, Credit Karma and Mailchimp. Intuit serves over 100 million users across these five services.
45. ServiceNow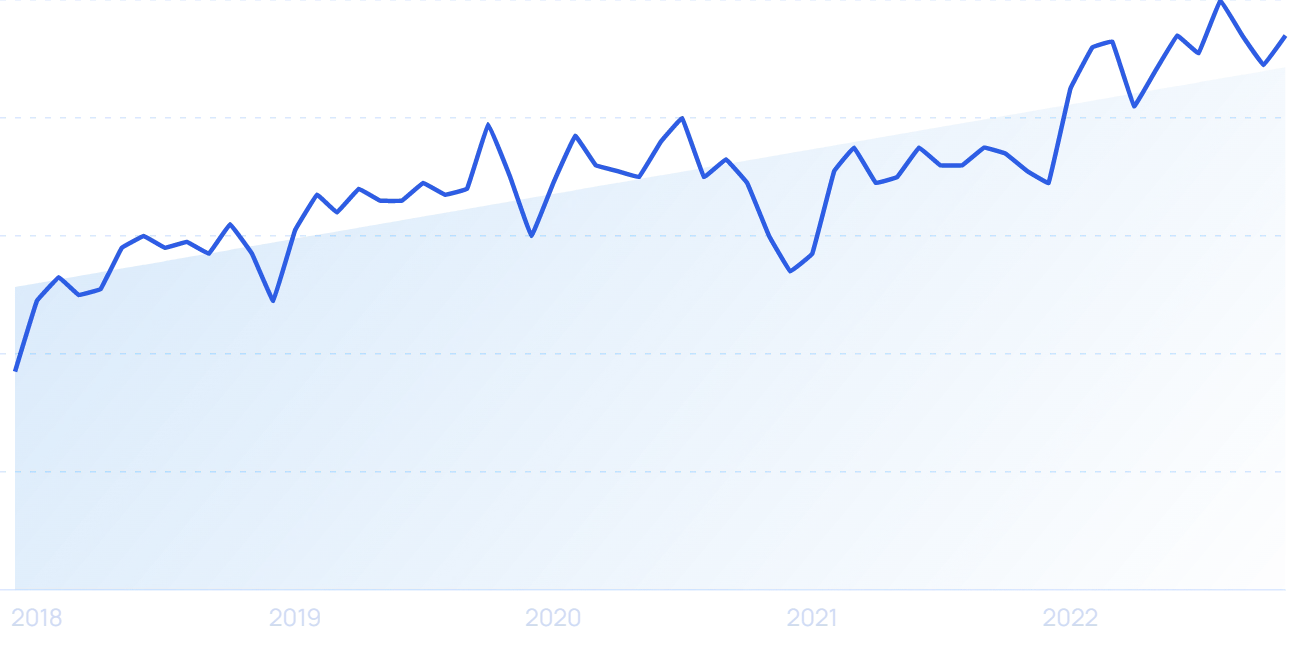 Founded: 2004
HQ: Santa Clara, California
CEO: Bill McDermott
Market Cap: $73.07B
ServiceNow provides its users with software used within the security, operations, customer service and HR industries. The company's subscription revenue for Q2 2022 came at $1.6B, representing a 25% YoY growth.
46. Snowflake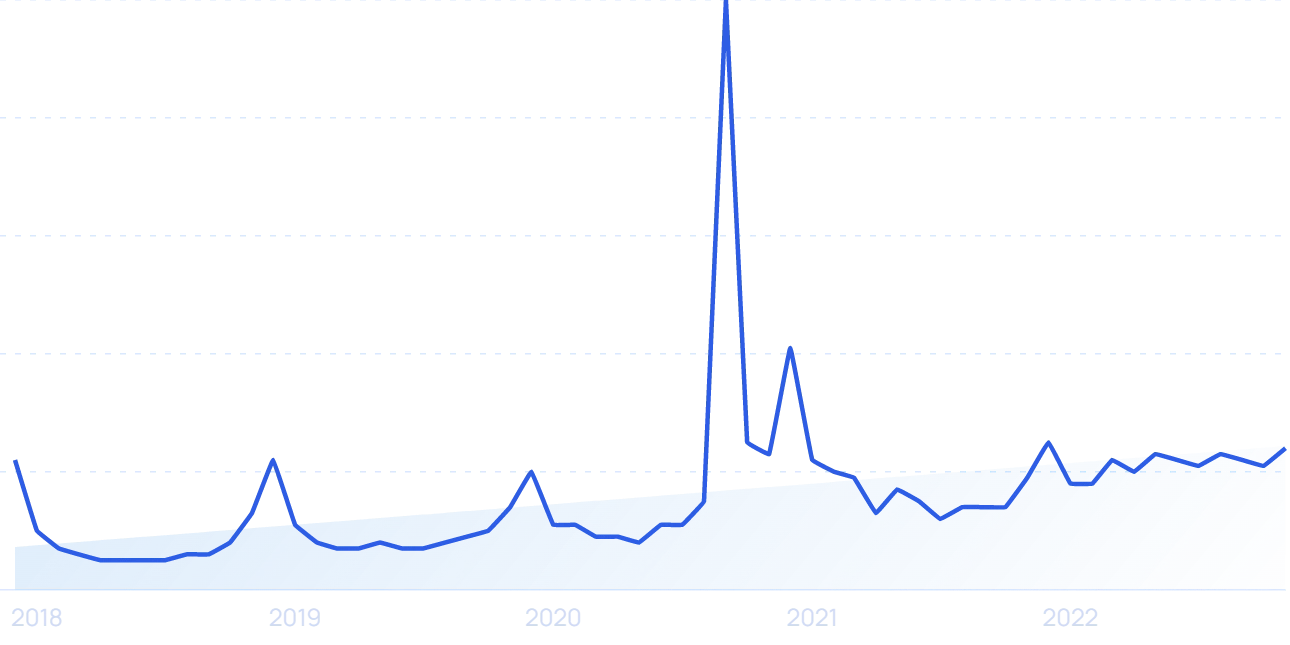 Founded: 2012
HQ: Bozeman, Montana
CEO: Frank Slootman
Market Cap: $42.34B
Snowflake is a cloud computing company employing over 3,990 people. They sell a fully managed SaaS product that provides a single platform for data storage and analysis (data warehousing, data lakes, data engineering, data science etc.).
47. Hotjar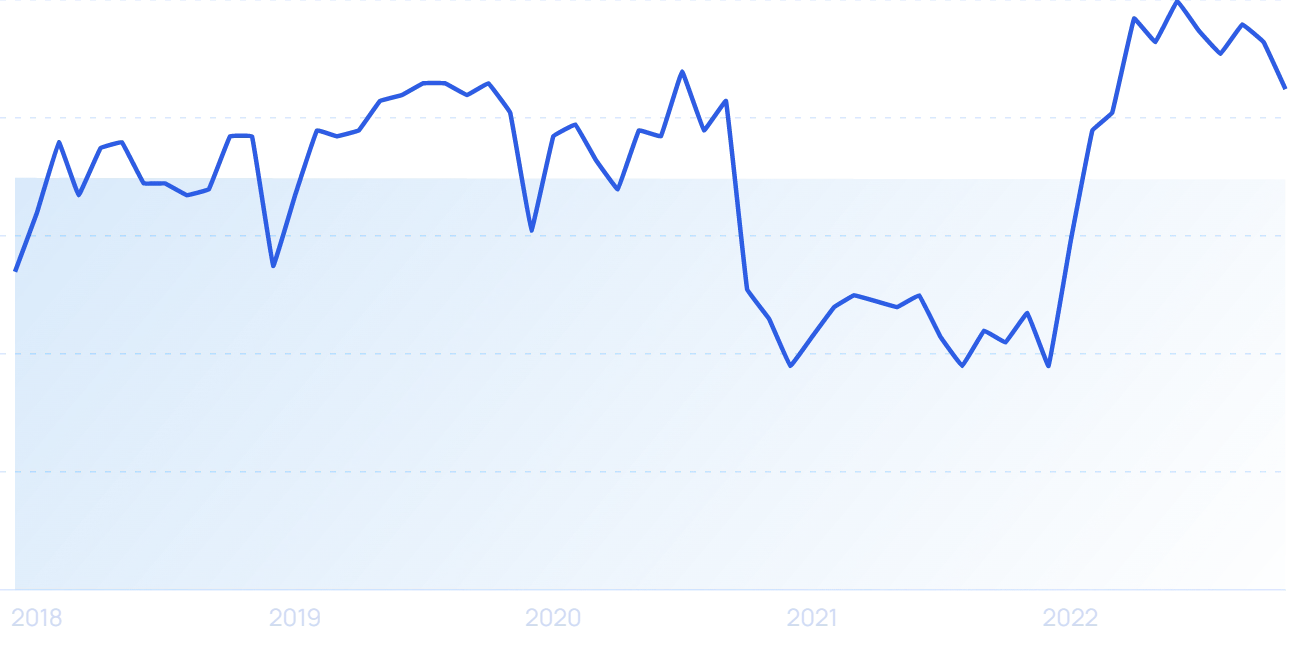 Founded: 2014
HQ: Pacewill, Malta
CEO: Mohannad Ali
Funding: Acquired
Hotjar functions as a website heatmap and behavior analytics startup. Basically, the platform records a website's users and their behavior within the website. Then, it compiles the information to provide insights based on this information. Before it got acquired by Contentsquare, Hotjar was bootstrapped to $40M ARR.
48. Wix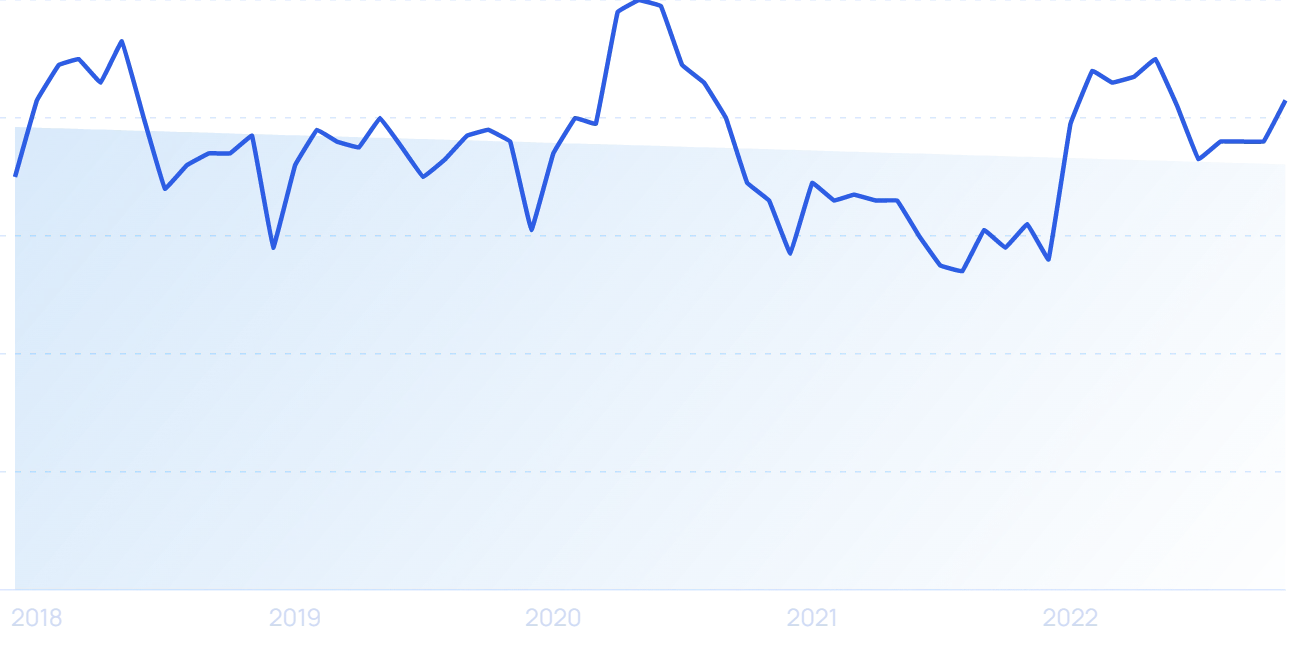 Founded: 2006
HQ: Tel Aviv, Israel
CEO: Avishai, Abrahami
Market Cap: $4.03B
Best known for their no-code website builder tool, Wix allows users to develop new websites through a simple drag-and-drop UI. In addition to website development, the company provides logo creation and search engine optimization services. The Tel Aviv-based company brings in $1B in ARR.
49. UserTesting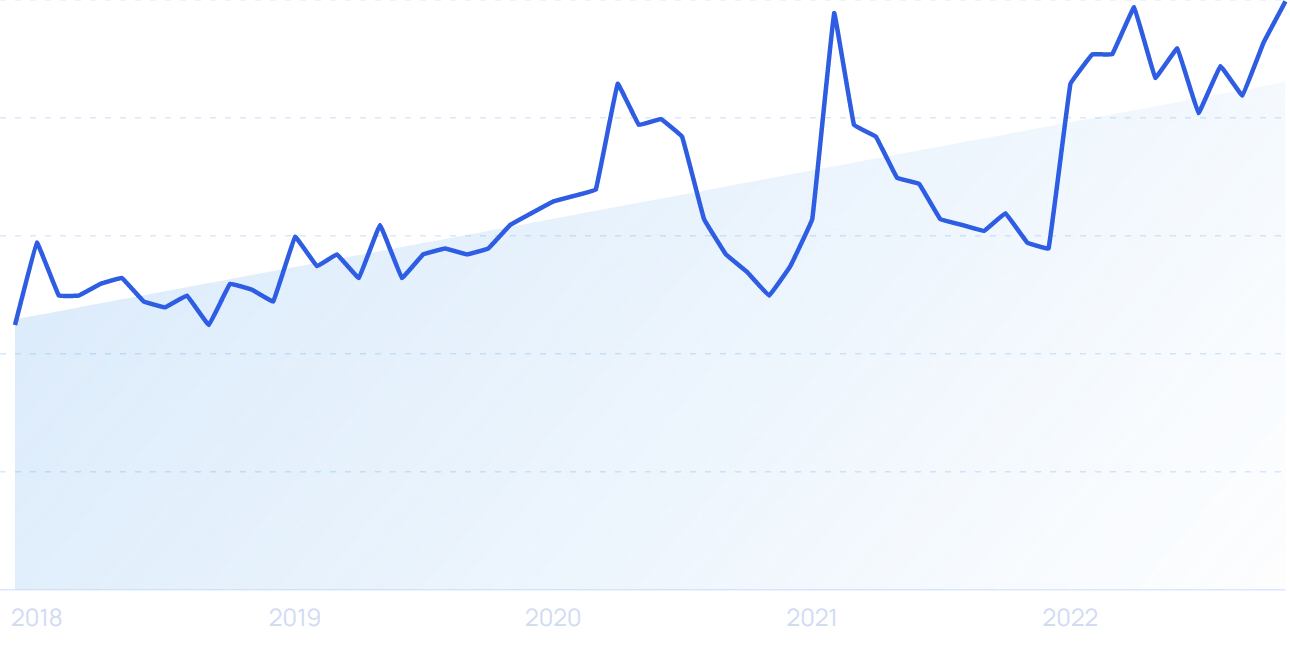 Founded: 2007
HQ: San Francisco, California
CEO: Andy MacMillan
Market Cap: $1.07B
Riding the on-demand products/services wave, UserTesting provides an on-demand user feedback platform. Businesses use the platform to target the users they want to test the product. Then, UserTesting matches them with the right target audience. With over 850 employees globally, the company serves over 2,500 organizations.
50. Zendesk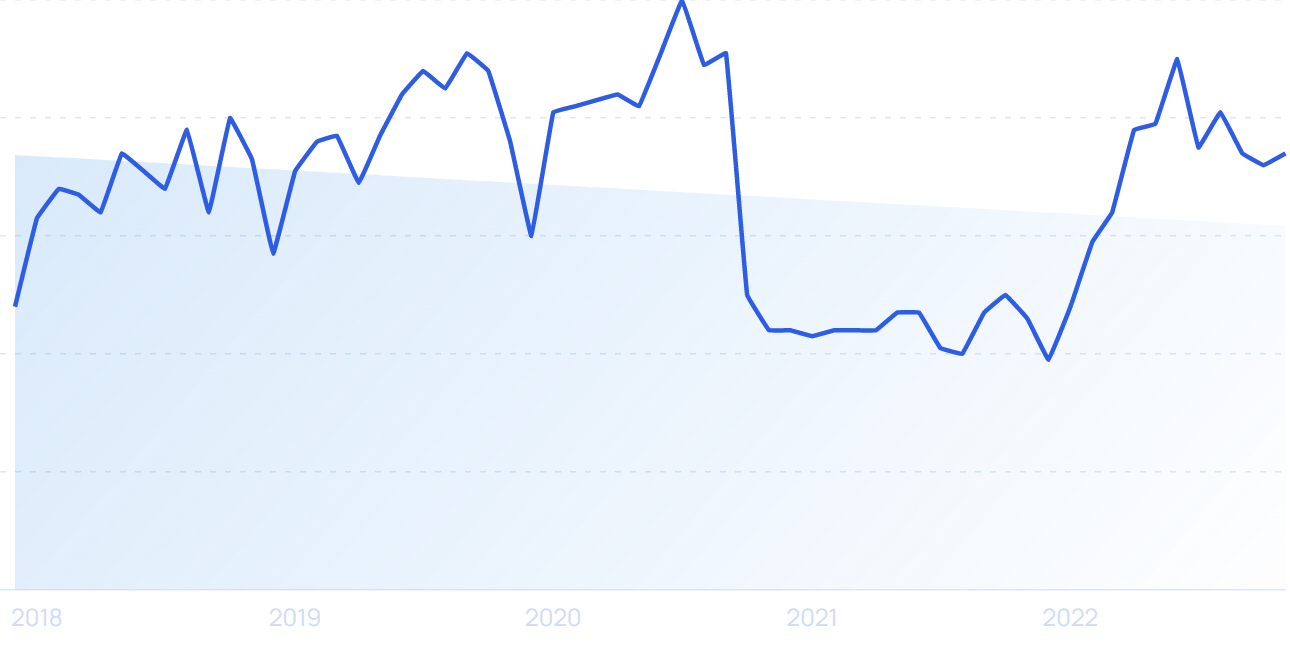 Founded: 2007
HQ: San Francisco, California
CEO: Mikkel Svane
Market Cap: $9.46B
Zendesk's services include SaaS customer service software and sales CRM. Serving over 200,000 customers worldwide, the company brought $1.6B in ARR last year.
Conclusion
This concludes our list of the top SaaS companies in the world.
As we can see, SaaS companies are disrupting many industries, ranging from finance to marketing.
And as the SaaS market continues growing rapidly, it will be interesting to see what new companies it brings and what older companies it disrupts.