20+ E-Signature and Digital Document Statistics
Gone are the days of sending physical documents back and forth through the mail to collect signatures. Today, users can sign and return documents in a matter of seconds using e-signatures.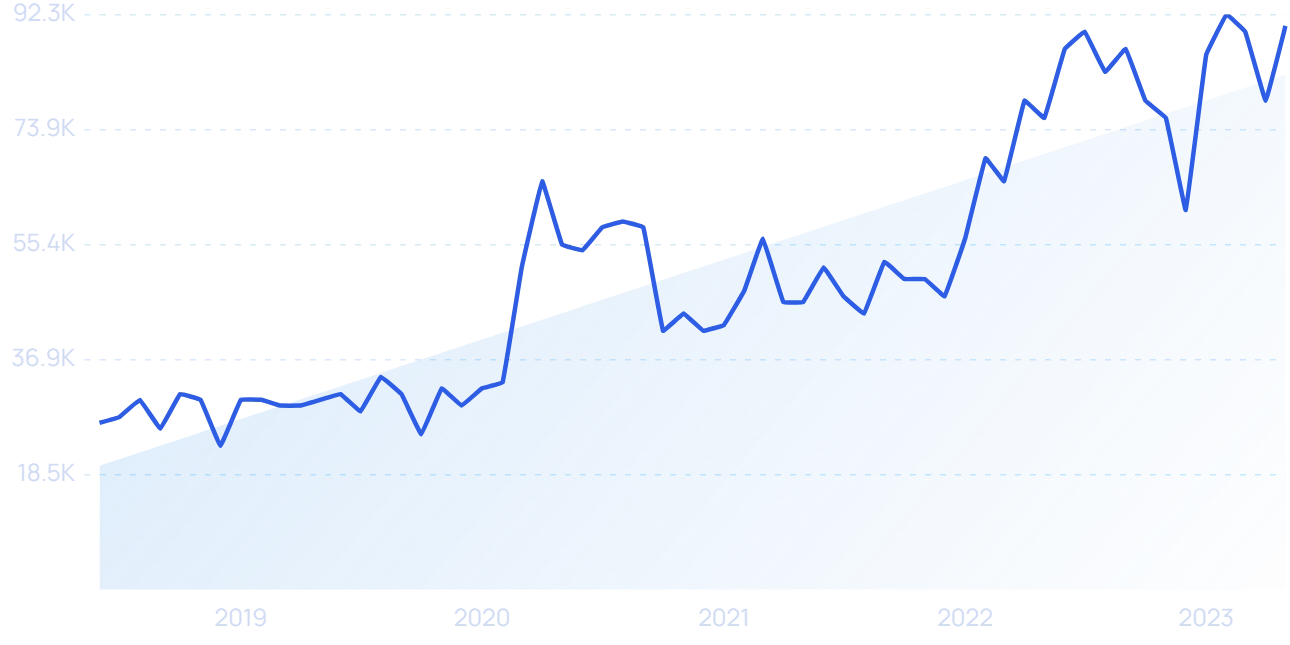 As organizations around the world undergo digital transformation, e-signature adoption continues to rise. Efficiency and cost savings are obvious benefits to using e-signatures, but there are still barriers to adoption holding many organizations back.
In this report, you'll gain a deeper understanding of the state of e-signatures, and a "big picture" look at digital documents and digital transformation.
Top E-Signature Statistics
This guide offers a detailed look at the latest e-signature statistics and trends. Here's a quick overview before you dive in:
The global e-signature market is worth $1.53 billion.
DocuSign controls 82.69% of the e-signature market.
US businesses spend $8 billion every year managing paper documents.
E-signature usage can save an average of $28 per agreement signed.
The number of businesses using e-signatures increased 50% compared to the start of the COVID-19 pandemic.
Ready for more stats? Let's start by examining the global e-signature market.
E-Signature Market Statistics
The e-signature market is made up of software and service providers offering digital signature capabilities to users across all industries. Here are the most up-to-date numbers on the e-signature market:
The global e-signature market is worth $1.53 billion (PS Market Research)
Projections put the global e-signature market at $12.72 billion by 2030. If those projections hold true, that represents a 26.6% CAGR between 2021 and 2030.
E-signature software has a 40% revenue share in the global market, with hardware and services segments making up the other 60%. North America controls 35% of the global e-signature revenue share.
The global digital signature market is projected to reach $43.14 billion by 2030 (Fortune Business Insights)
The digital signature market is expected to grow at a breakneck pace—it's slated for a 35.1% CAGR between 2023 and 2030.
Efficiency and security are the main drivers behind market growth. Paperless documents help businesses streamline their processes and boost productivity. Digital signatures also provide better security, making them an attractive choice for organizations in healthcare, bankings, and government sectors.
The global digital signature market is worth $3.92 billion (Fortune Business Insights)
The digital signature market includes not only e-signatures, but other technologies like smart ID and card readers, smooth passes, and biometric signatures.
The digital signature market surged to just under $4 billion in 2022. The impact of COVID-19 contributed to companies adopting digital signature technologies.
DocuSign controls 82.69% of the e-signature market (Datanyze)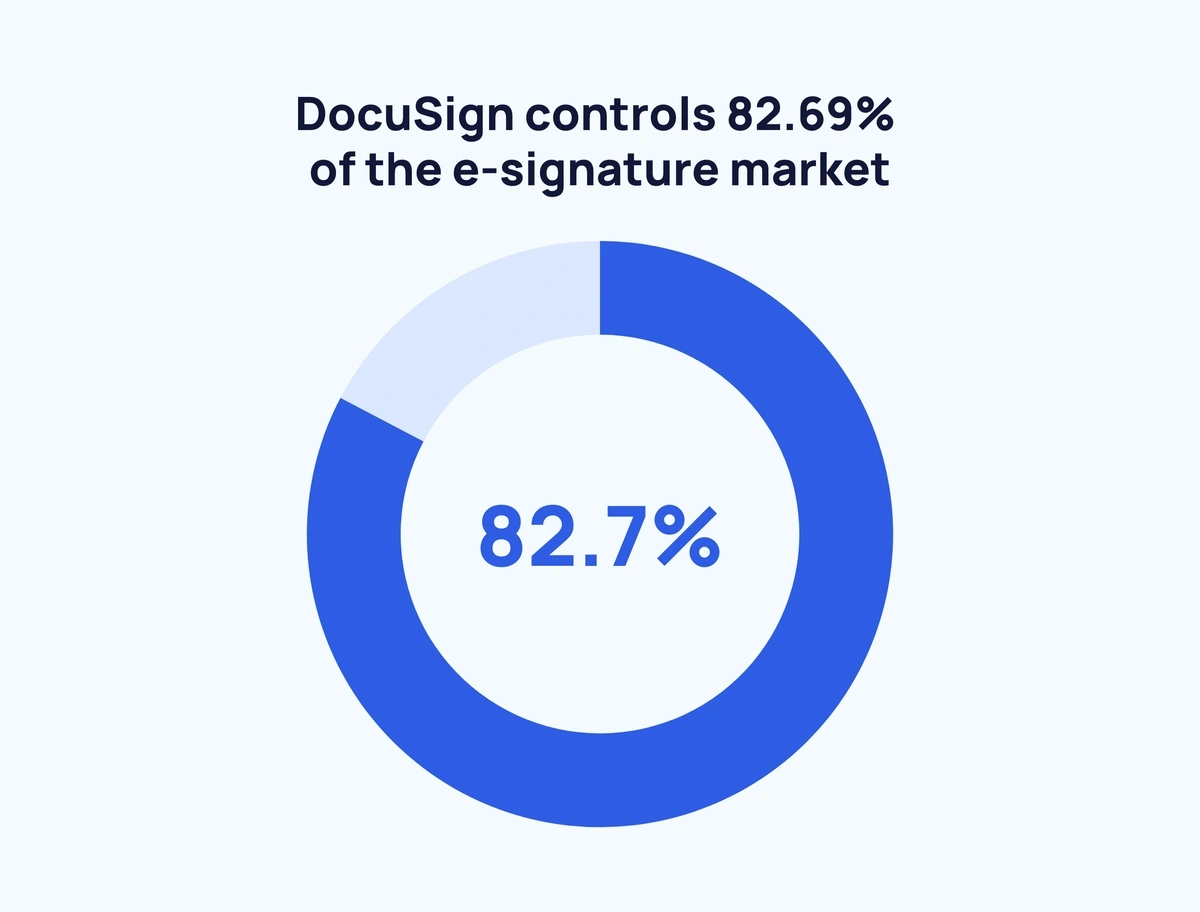 DocuSign is by far the most dominant company in the e-signature market. 31,383 companies use DocuSign, good for an 82.69% market share. Other top e-signature companies by market share are Xink (8.39%), Abode Sign (2.63%), and Nitro (2.31%).
DocuSign generated $2.5 billion in revenue in the 2023 fiscal year (DocuSign)
DocuSign's $2.5 billion 2023 revenue—of which $2.4 billion comes from subscription sales—was up 20% over the previous year. Professional services revenue totalled $73.7 million, up 5% from the previous year.
E-Signature Adoption Statistics
E-signature helps organizations save money and accelerate processing times. Despite those clear benefits, not every company has jumped on the e-signature bandwagon. Here's a look at how businesses and everyday people are using e-signatures.
US businesses spend $8 billion every year managing paper documents (Corp Magazine)
Businesses have much to gain by adopting paperless solutions like e-signatures. The average corporation spends $20 filing a single document, $120 finding a misplaced document, and $220 to replace a lost document.
73% of users say it's easy to sign documents using e-signatures (DocuSign)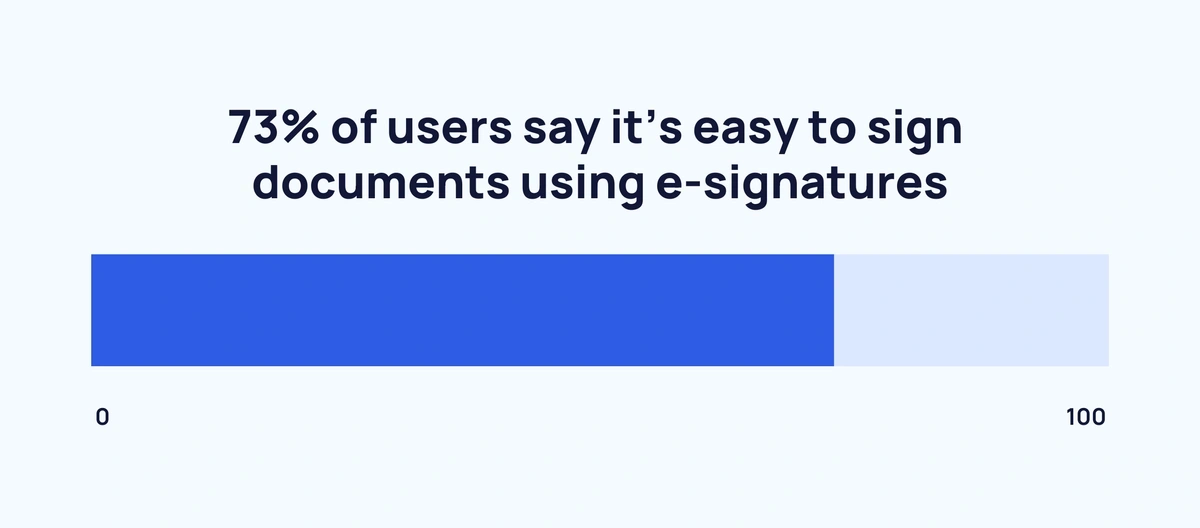 Ease-of-use is a key benefit of e-signatures, with 29% of users finding it "very easy" and an additional 44% finding it "somewhat easy." According to a DocuSign survey, the top benefits of using e-signature software are increased security (40%), improved productivity (39%), and the ability to do business faster (37%).
Customer unwillingness to sign electronically is the top barrier for e-signature adoption (DocuSign)
Despite the benefits of e-signatures, many organizations are hesitant to adopt the technology. 37% of non-adopters are concerned about customers being uncomfortable with e-signatures. 36% of non-adopters have security or compliance concerns, and 33% have legality concerns.
The majority of users and non-users believe electronic signatures are more secure than manual signatures (DocuSign)
Security concerns represent a barrier to e-signature adoption, so it's a bit of a paradox that most non-users believe electronic signatures are more secure than paper documents. But the numbers don't lie: 71% of e-signature non-users believe digital is more secure.
That's almost in line with e-signature adopters, 83% of whom believe digital is the more secure option.
E-signature can save an average of $28 per agreement signed (DocuSign)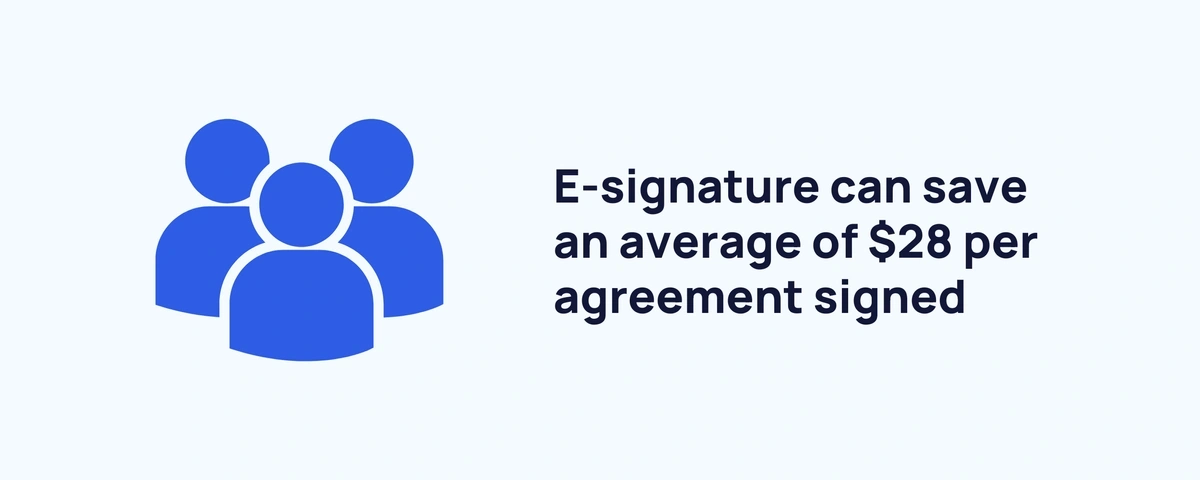 While some organizations may be hesitant to adopt e-signature software due to cost concerns, adoption can lead to cost savings in a number of ways.
According to a DocuSign study, e-signature adoption can lead to a 28% faster time to revenue, 26% cost savings, and 19% revenue gains.
The number of businesses using e-signature increased 50% since the start of the COVID-19 pandemic (AirSlate)
E-signature adoption was growing before COVID-19, but the pandemic accelerated the switch for many businesses. 69% of people say they will continue using e-signatures in the post-pandemic world.
Digital Document Statistics
E-signatures are part of the wider world of digital document technology. Cloud infrastructure and file sharing software work in tandem with e-signing to create modern workflows and customer experiences.
62% of sales departments have transitioned to fully digital documentation processes (Forrester)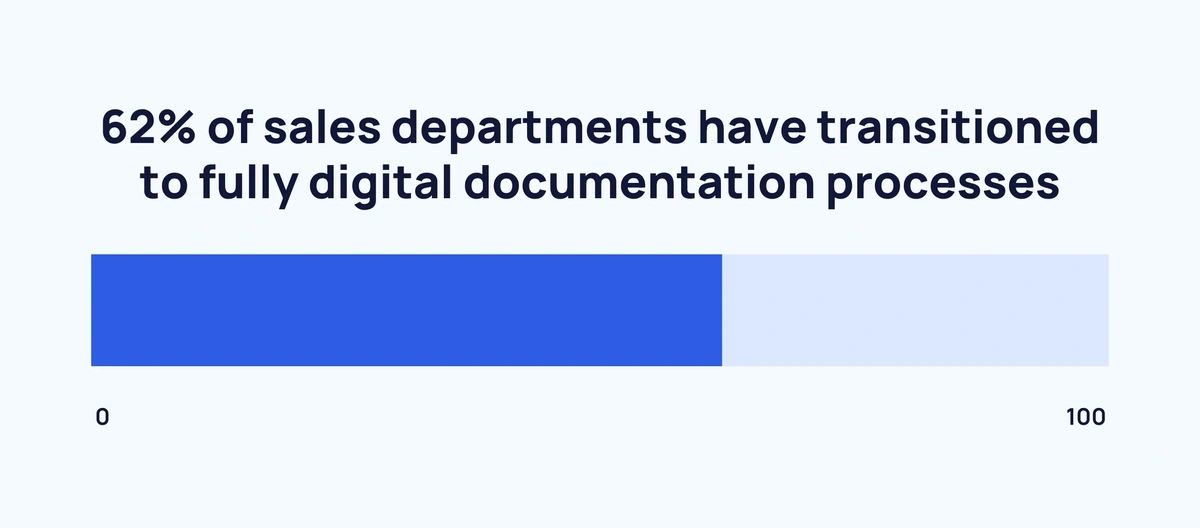 While 72% of organizations across North America, Europe, and APAC use a mix of paper and digital documents, some departments within organizations are more likely to be 100% digital.
62% of sales departments have gone fully digital. 57% of marketing and 53% of finance departments have done the same. HR (28%), operations (35%), and legal departments (39%) are slower to adopt digital documentation processes.
Organizations that only use manual documentation are at risk of losing 44% of their customers and 51% of their revenue (Forrester)
When companies fully rely on paper documents, they risk losing a significant share of customers and revenue. A Forrester study found that organizations with fully digital documentation are 10 times less likely to lose customers and half as likely to lose revenue than those with manual processes.
97% of IT leaders in organizations that exclusively use paper documents believe remote work harms productivity (Forrester)
With many employees engaging in remote or hybrid work, companies that lack digital tools are seeing huge hits to productivity. In companies with advanced digital documentation programs, only 18% of IT leaders perceive a reduction in productivity due to remote work.
Accelerating document processing is the top perceived benefit of using digital documents (Forrester)
55% of surveyed IT professionals agree that accelerating document processing is a top benefit of adopting digital documentation within an organization.
Other highlighted benefits include improving employee collaboration (54%), increasing customer satisfaction (47%), and improving employee productivity and time savings (45%).
60% of IT professionals believe e-signatures are a "very important" or "critical" aspect of digital document processes (Forrester)
E-signature capabilities are a must-have for the majority of IT professionals. Other digital document features are deemed even more important, like document sharing (72%), document workflow automation (66%), and real-time document collaboration (63%).
48% of businesses still keep important documents in a locked file cabinet (AirSlate)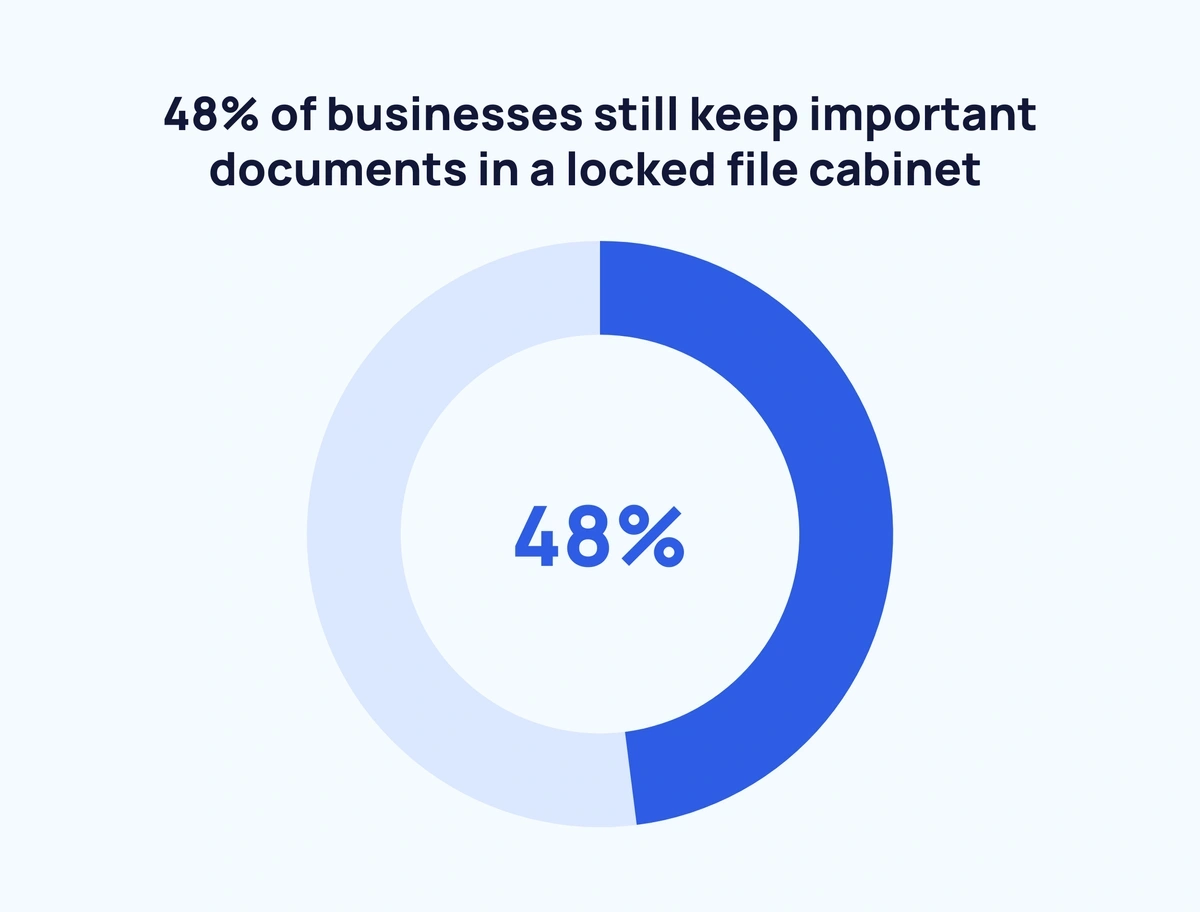 Digital document adoption may be on the rise, but nearly half of businesses still keep important physical documents on-premise. Only 15% of US business owners say they use cloud storage for business documents.
Digital Transformation Statistics
E-signatures and digital documents are all aspects of digital transformation—the adoption of digital technology across all aspects of business.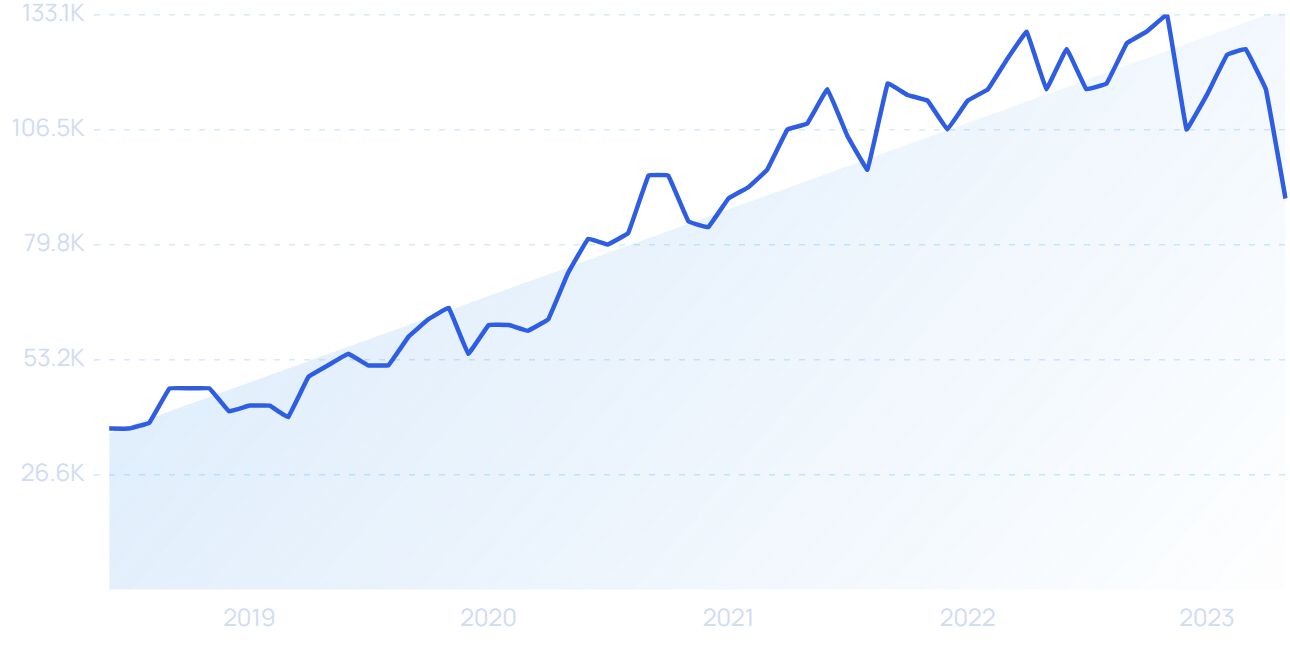 Organizations that move to become digital-first will naturally adopt e-signatures, digital documentation and other strategies to stay competitive and better serve their employees and customers.
57% of organizations have adopted a digital-first strategy (Foundry)
An additional 36% of organizations plan to become digital-first in the future. Larger enterprises are more likely to have already completed their digital transformations—66% of companies with 1000 or more employees are digital-first compared to 49% of companies with 1000 or fewer employees.
57% of organizations are pursuing digital transformation to improve employee collaboration and productivity (Foundry)
Digital transformation has benefits beyond improving remote work productivity. 50% of organizations are going fully digital to reduce costs. 45% are going digital-first to improve customer experience (CX).
Other reasons for digital transformation include keeping up with industry expectations (45%), improving agility and resiliency (41%), and strengthening security (40%).
More than one-third of organizations don't have the budget for digital transformation (Foundry)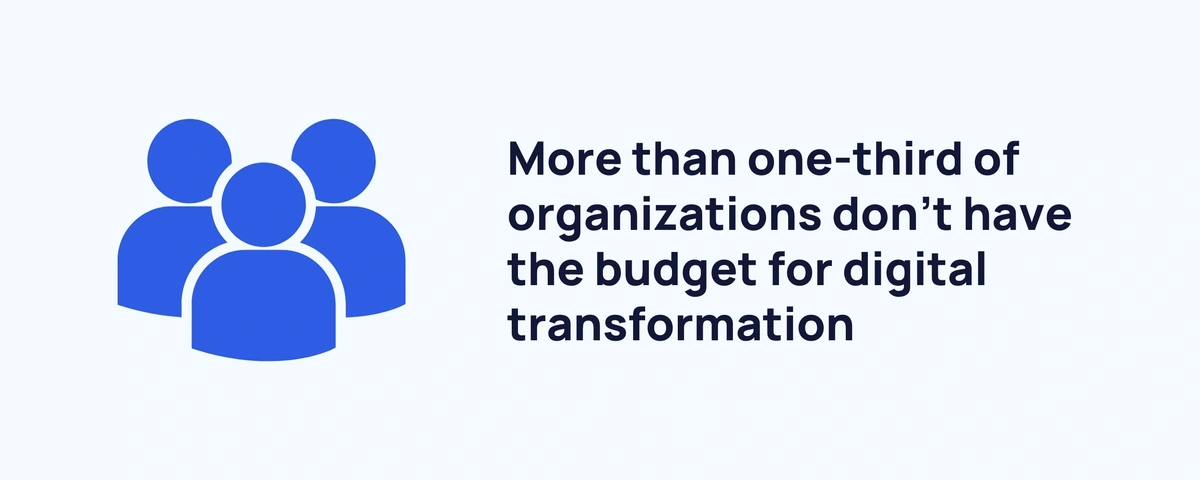 Budget constraints represent a huge hurdle, especially for small businesses—45% of small businesses say budget concerns hold them back from going digital-first. Organizations face other roadblocks, too, like competing priorities (35%), lack of skilled IT personnel (34%), and struggles with replacing legacy systems (28%) or complex IT infrastructure (27%).
Wrap Up
E-signature technology isn't new. But a global pandemic, remote and hybrid work, and the digitization of services have rocketed e-signatures into the forefront. The ability to sign and deliver documents in a matter of seconds is a game-changer for multiple industries.
Businesses across the globe are shifting toward a digital-first strategy. As this happens, the e-signature market will likely continue to thrive.