7 Remote Work Trends for 2023-2025
You may also like:
The past two years have been transformative years for remote work.
Prior to the pandemic, only 6% of employees primarily worked remotely.
Now, it's expected that 25% of professional workers will work remotely by the end of 2023.
With such a fundamental change to the workplace, let's take a look at seven important remote work trends for 2023-2025.
1. Employees and Companies Find a Compromise in Hybrid Work
In 2020, remote work went from a Silicon Valley perk to a necessity for many companies.
With the pandemic in the rear-view, however, we're beginning to see the emergence of a new trend: hybrid work.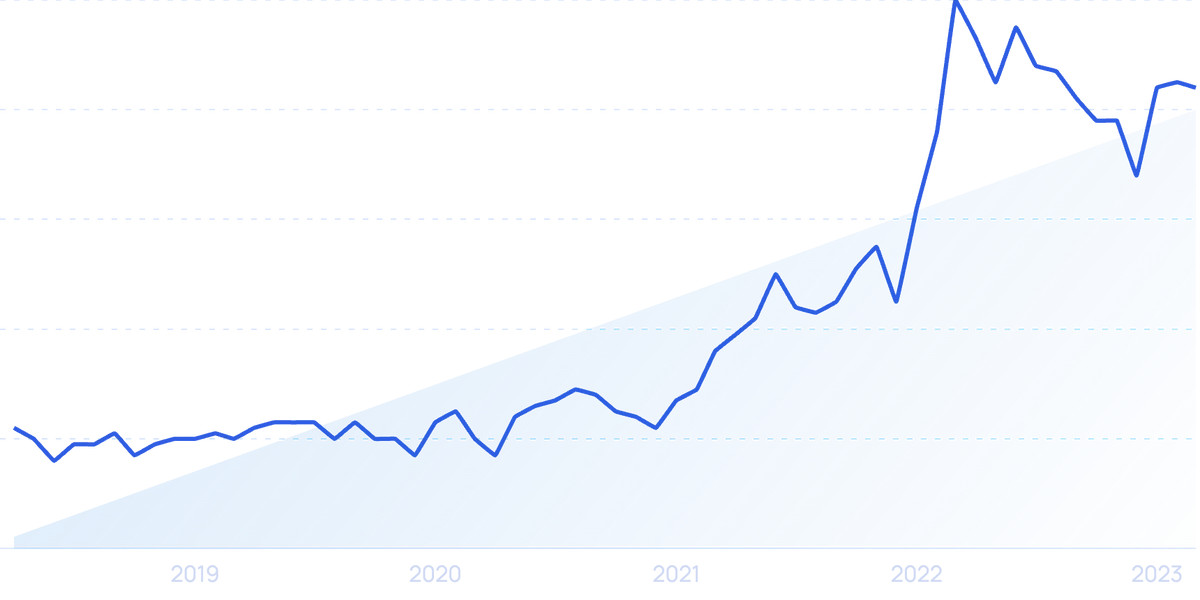 Search volume for "hybrid work" started climbing in 2021.
The pandemic changed long-term expectations of where and how people work.
Many employees prefer a fully-remote work environment.
In early 2022, the Pew Research Center reported that 60% of workers want to work from home all or most of the time. That's an increase of 6% since 2020.
But many companies are uncomfortable with that setup.
In a January 2021 survey, only 13% of executives reported being supportive of a fully-remote workforce.
A survey from salary.com showed even fewer company leaders were planning to continue operating with a fully-remote setup — just 5%.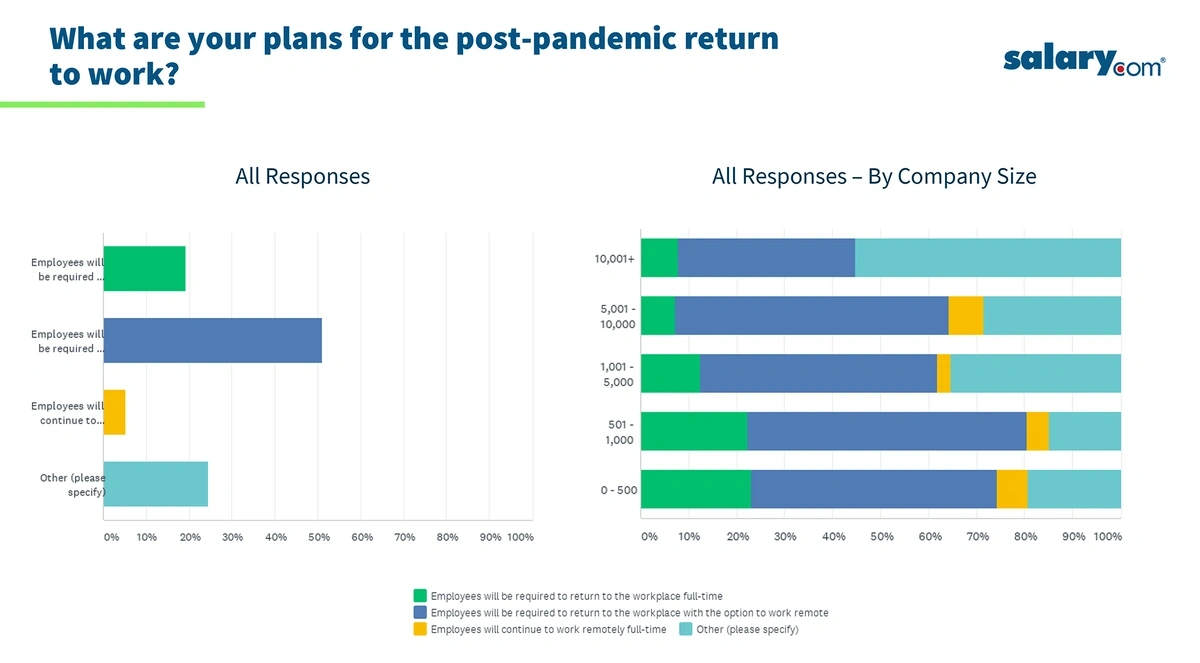 Survey responses show very few companies are planning to continue with a fully-remote workforce.
But a hybrid work environment seems to be the compromise that works for both businesses and employees.
The Survey of Working Arrangements and Attitudes found that the gap between the number of days employees wanted to work remotely and the number of days companies were allowing was 1.38 days in late 2020.
By June 2022, the gap had shrunk to .44 days.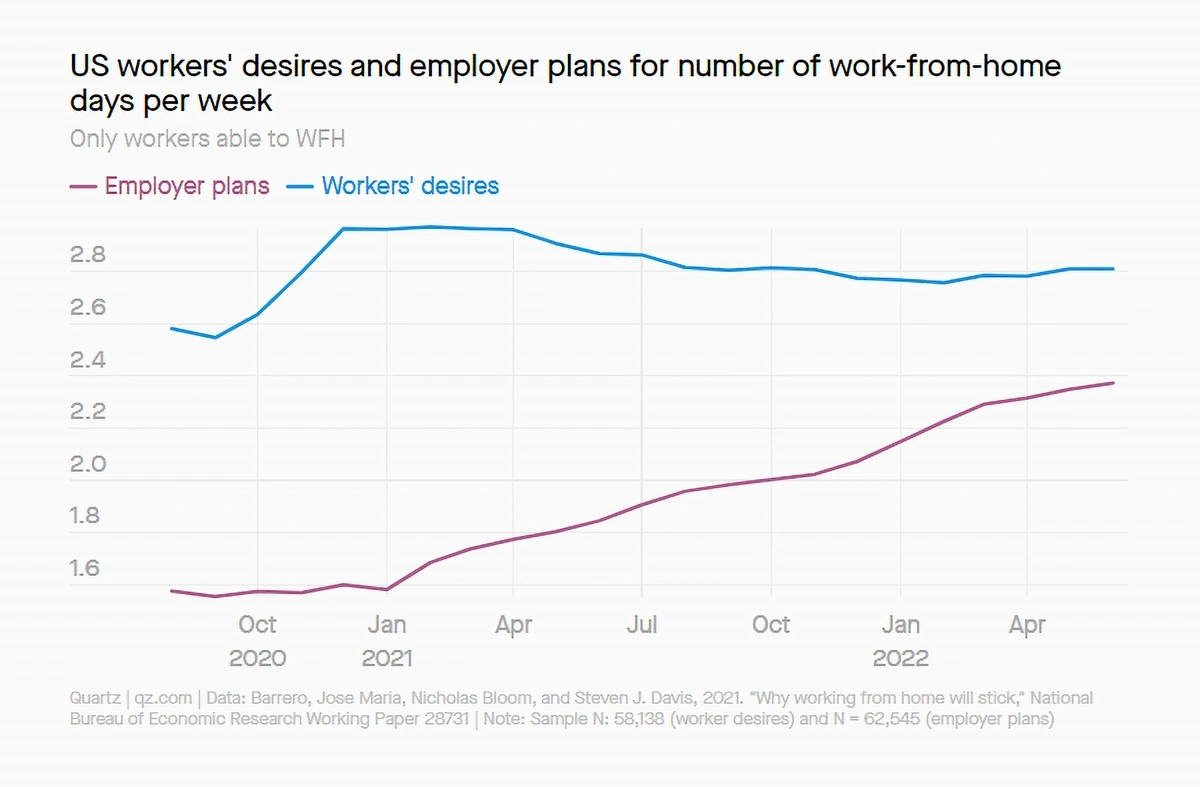 In terms of remote work, the wants and needs of companies and workers have become more closely aligned in recent months.
In the salary.com survey, the most popular work setup was a hybrid plan. More than 50% of leaders said employees would be working from the office part of the week and working remotely part of the week.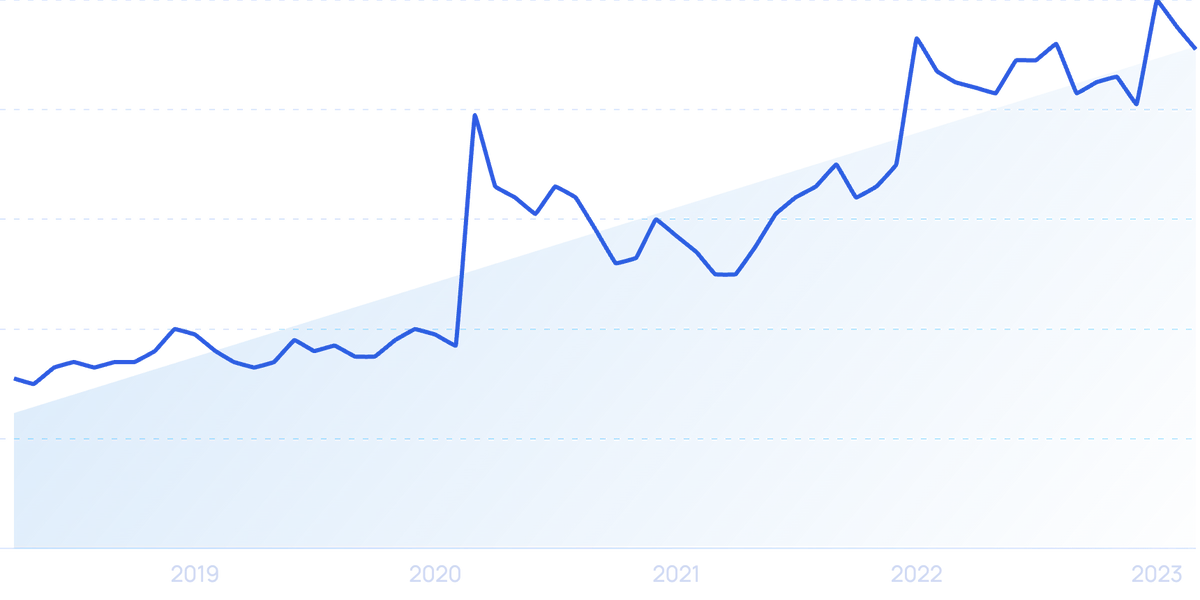 Search volume for "remote work" is up 193% over 5 years.
McKinsey has reported on the prevalence of this trend.
As of spring 2022, 58% of Americans said they have the opportunity to work from home at least one day per week.
In fact, the data shows that nearly 90% of employees who have the opportunity to utilize a hybrid work arrangement take it.
2. Growing Attention on Employee Well-being
In a Deloitte survey, corporate executives named "improving employee well-being" as one of the important goals they hope to achieve in the short-term future.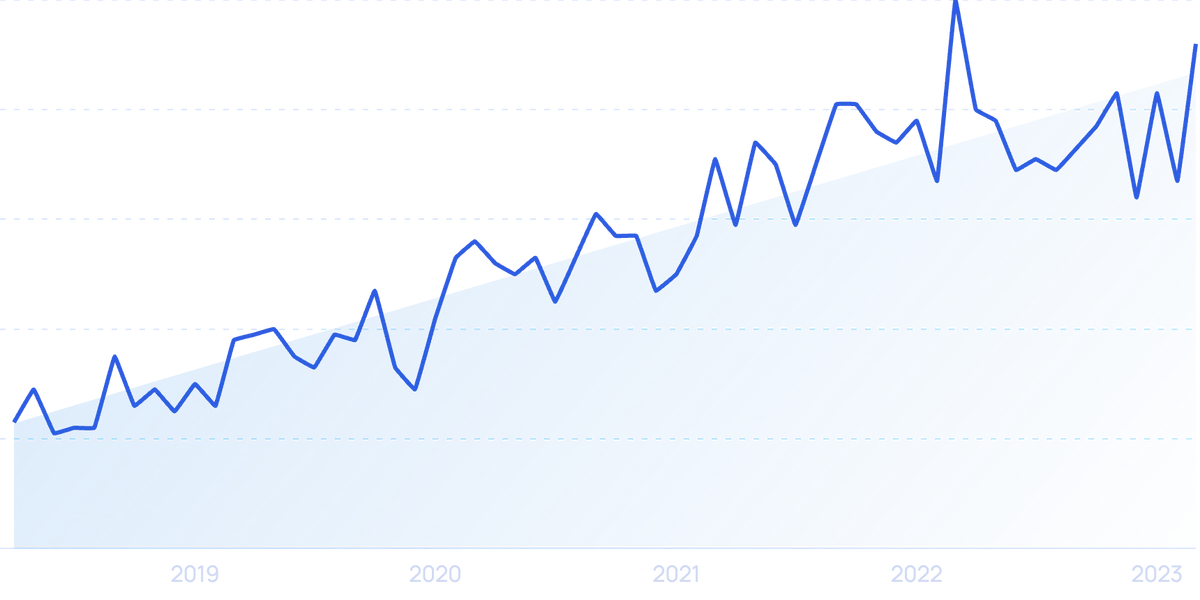 Search interest in "employee wellbeing" has increased by 288% over the last 5 years.
And workers prioritize employee well-being as the third highest priority in work transformation efforts over the next few years.
Similar findings are reported in a Willis Towers Watson's report, which cited employee well-being as one of the six key themes on the agenda for HR leadership in 2021.
According to the Social Connection in Remote Work survey, remote workers report increased feelings of loneliness.
The data shows that 68% of workers say that social connection during the work day is at least somewhat important.
But 55% of people still feel lonely at least some of the time.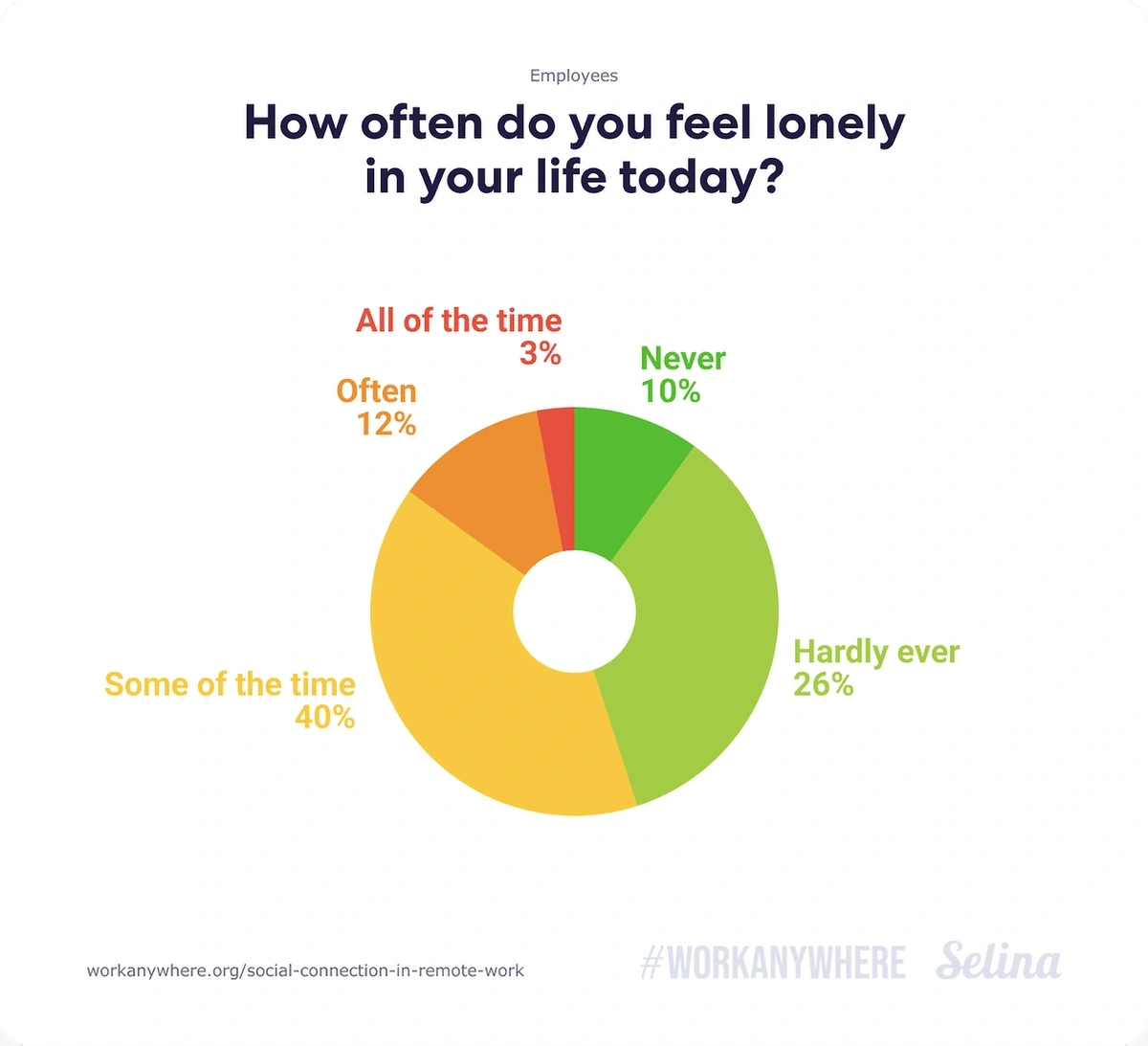 More than half of people experience feelings of loneliness.
In addition, a Slack report found that both long-serving and new remote workers struggle to experience a sense of belonging at work.
To tackle these types of remote work challenges, corporate wellness efforts are commonly focused on mental health.
According to CBInsights' State of Mental Health Tech 2021 Report, mental health startups raised $5.5 billion in 2021— an increase of 139% over the previous year.
Unmind is a startup focused on helping companies provide their employees with the mental health resources they need.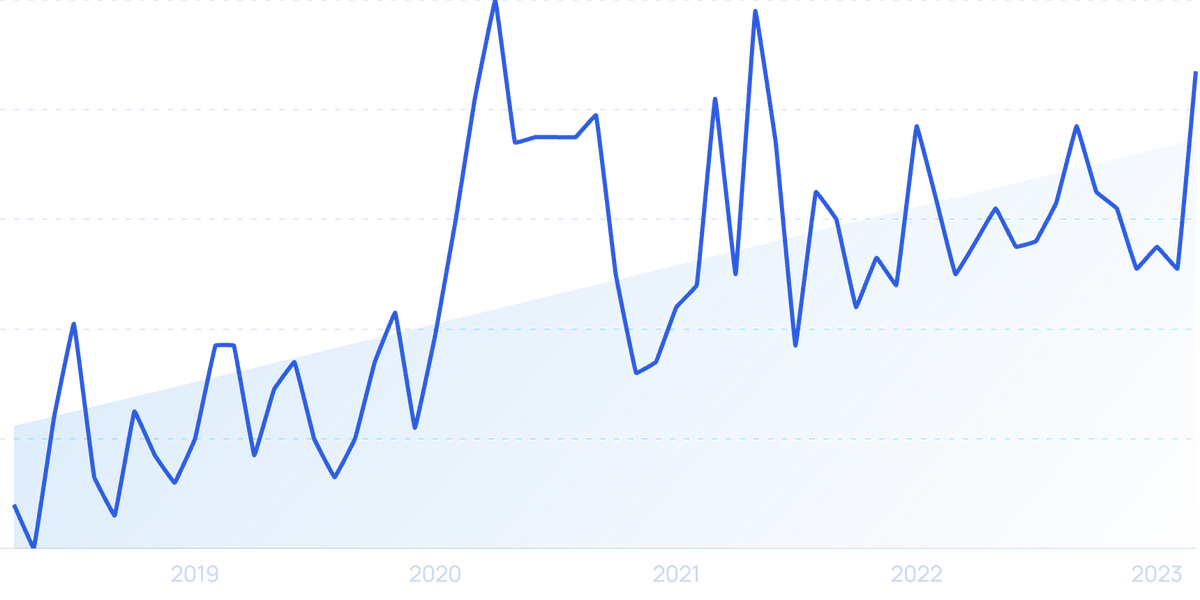 Search volume for "Unmind" is up 919% in the past 5 years.
The company brought in $47 million in Series B funding in 2021.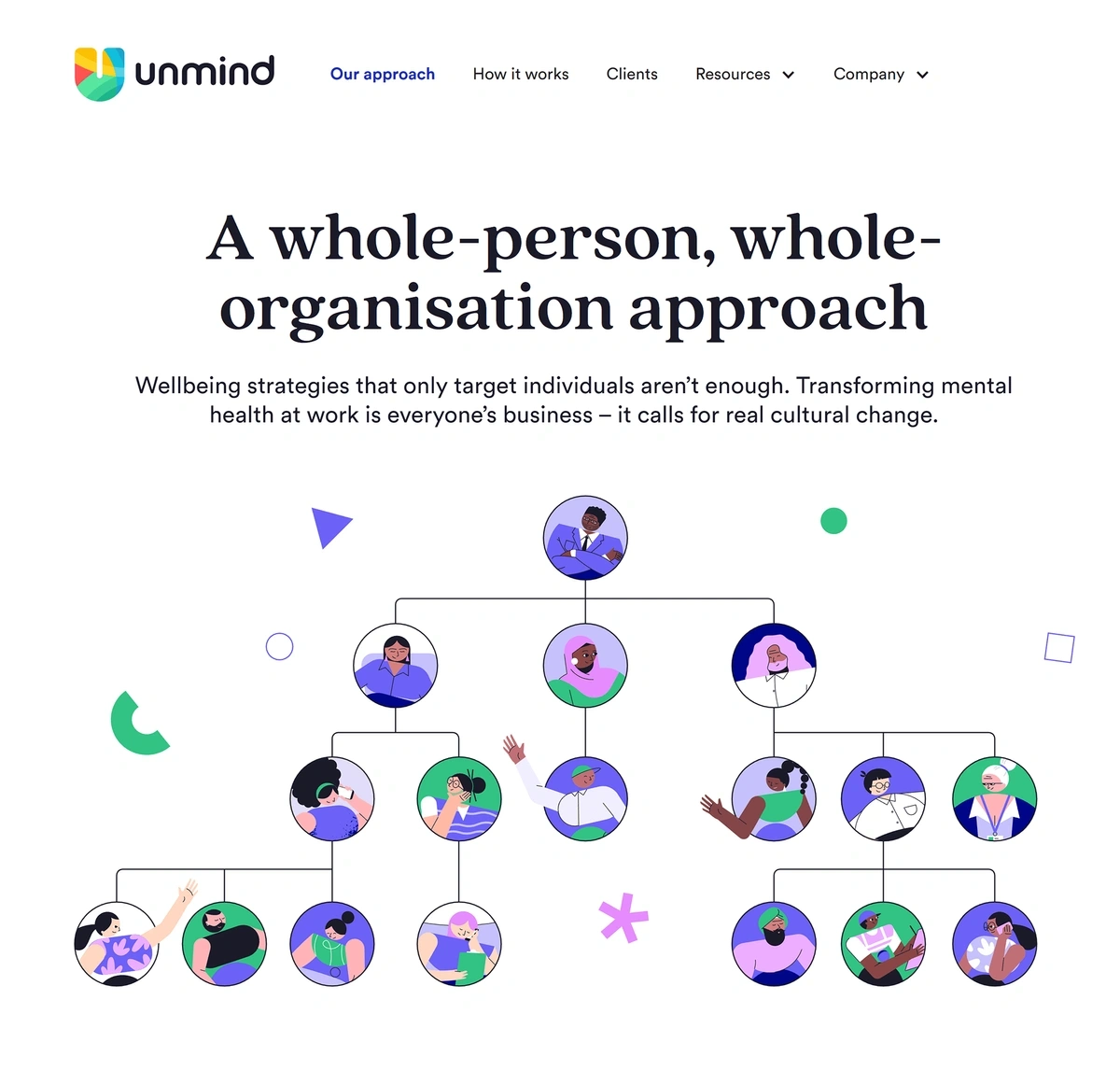 Unmind offers scalable technology alongside a scientific, whole-person approach to employee well-being.
With the Unmind platform, employees have access to learning modules, interactive content, live events, and self-guided tools to help them improve their mental and physical well-being.
The platform is growing in popularity.
Unmind says they're serving more than 2 million employees across 110 countries, and they tripled their revenue between 2020 and 2021.
3. Freelance Platforms Gain Traction
As companies have become more comfortable with a hybrid workforce, they've been increasingly turning to freelance platforms.
This comes at a time when millions of people are seeking out remote freelance work for the first time.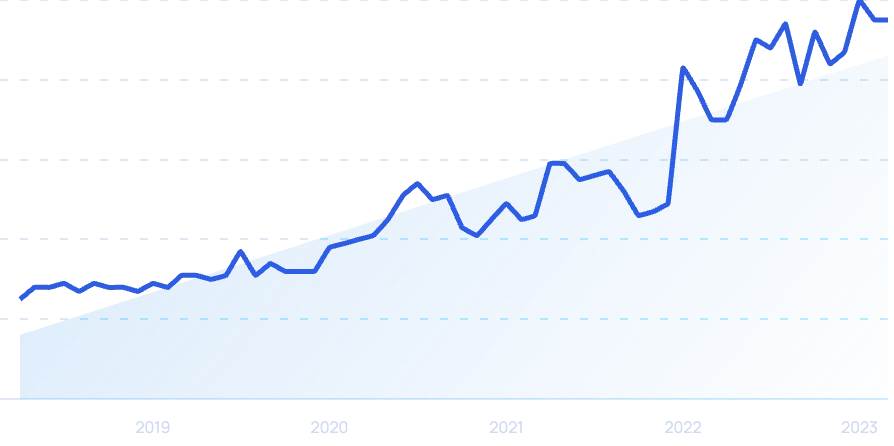 Google search growth for "freelancing" over the last half-decade. It's up 280%.
The number of Americans who freelance has increased from 59 million in 2021 to over 73 million in 2023.
According to Harvard Business School research, nearly half of senior corporate executives expect their usage of digital talent platforms to increase substantially in the future.
Also, almost 90% of business leaders consider remote talent platforms important to their organization's future competitive advantage.
This is leading to the surging growth of platforms that offer access to skilled remote talent.
Back in 2014, there were roughly 190 freelance platform companies with an investment of approximately $600 million.
That number quickly grew to more than 330 companies. Investment in this space has now reached over $1.9 billion.
This represents a 75% growth in the number of freelance companies since 2014.
Some of the leading digital freelancing platforms include Fiverr and Upwork. Both are now publicly traded companies.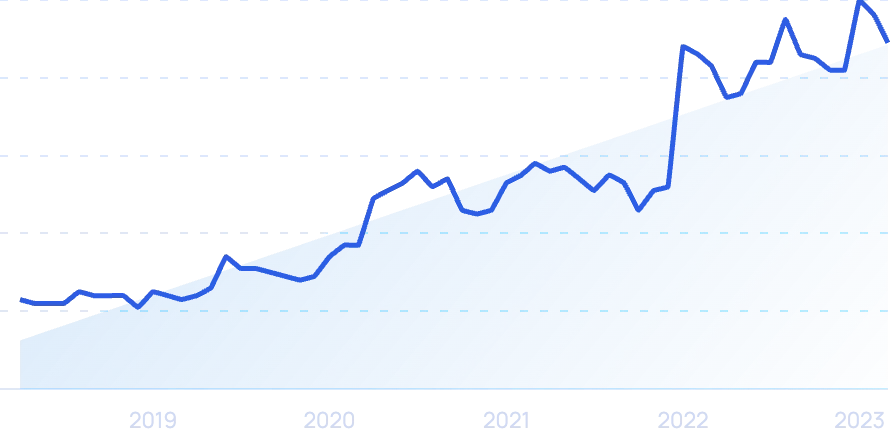 Search growth for "Fiverr" equates to 286% over the last 5 years.
As of 2023, Fiverr and Upwork have a combined market cap of around $3 billion. That's compared with less than $2 billion in 2019.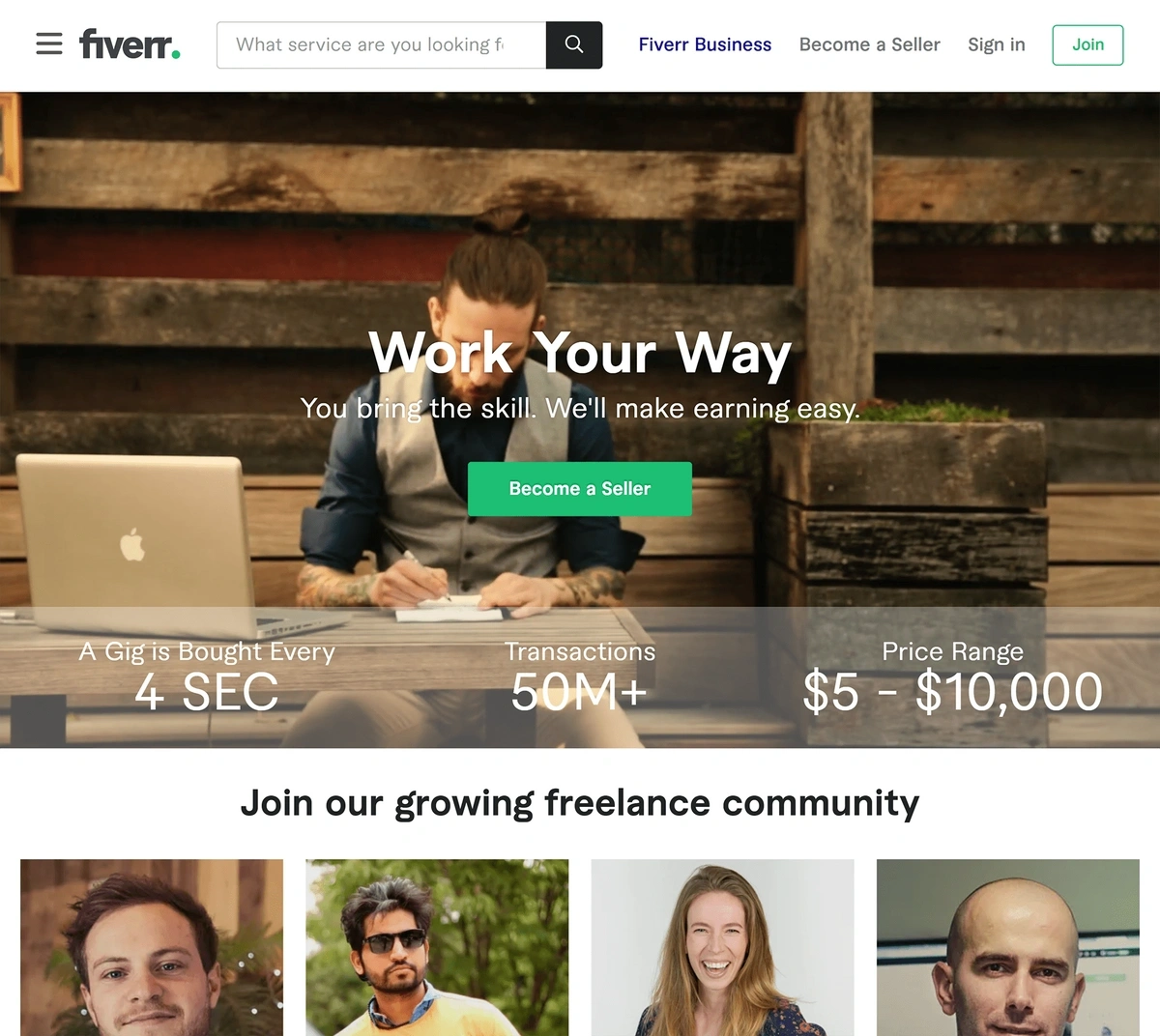 Fiverr's platform hosts more than 4 million buyers and 830k sellers.
The freelance platform market may have a few giants like Fiverr and Upwork, but there's still plenty of interest in the space from VCs.
That's because many emerging freelance platform players have viable business models, a solid go-to-market fit, or specific features that separate them from the likes of Upwork.
A recent example of VC funding in the space includes startup Catalant, which offers a talent marketplace of expert consultants.

Catalant is one of many niche freelance marketplaces with significant VC backing.
The platform matches freelancers based on the company's specifications and invites freelancers to submit proposals for projects.
One thing that sets this startup apart from other platforms: data. Companies have access to a wide range of data regarding the pricing of freelancers, the best fit for their project, recent trends, and company performance.
4. Companies Rely on Bossware to Track Remote Workers' Productivity
With employees working out of sight, some company leaders are turning to technology to keep an eye on employee productivity and efficiency.
After a boom in employee monitoring software during the pandemic, this type of tech has become known as "bossware".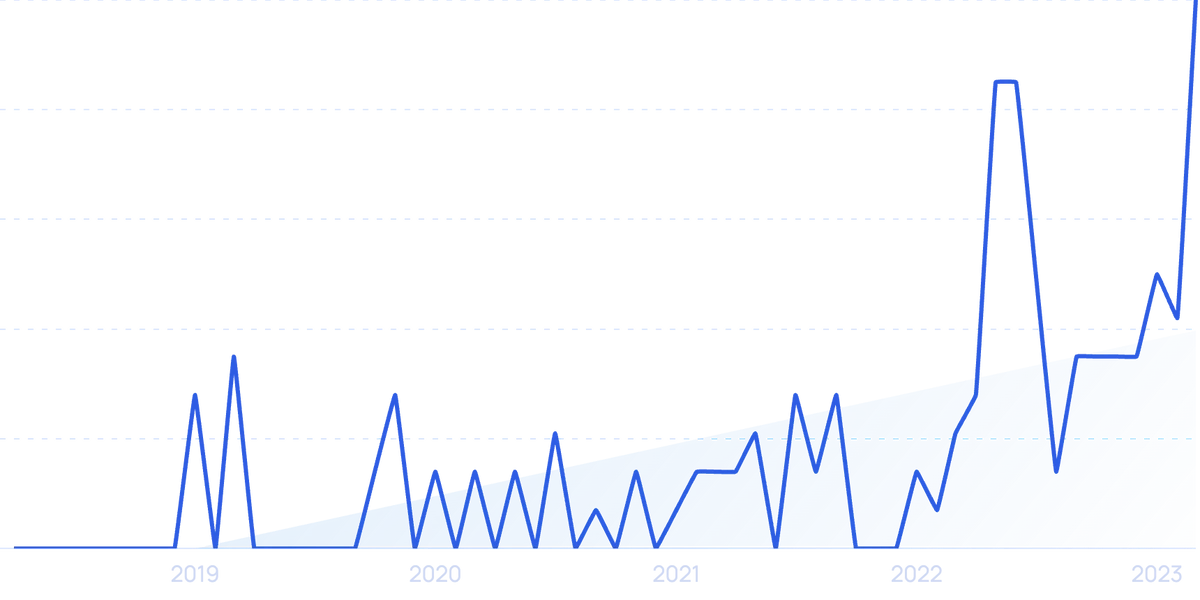 Search volume for "bossware" saw a huge jump in 2022 and again 2023.
A survey from September 2022 reported that 60% of employers are now requiring employees to have this type of monitoring software installed on their devices. An additional 17% of employers are considering implementing these types of solutions.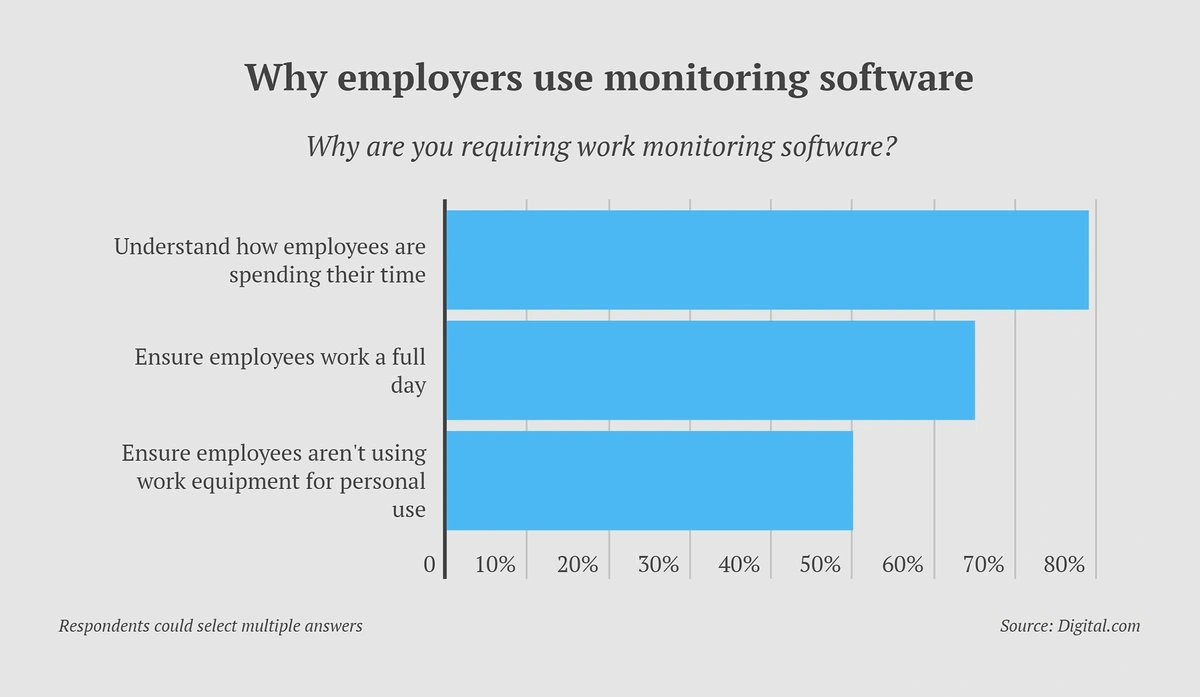 Companies are using bossware for a variety of reasons, mainly aimed at making sure their employees are as productive as possible while working from home.
There are a variety of types of bossware available.
Some take random screenshots, some record mouse movements, and some log keystrokes.
However, some bossware goes even further into the life of an employee by randomly activating the device's microphone or webcam or taking photographs.
Many employee monitoring platforms use AI to make sense of all this data and spit out a productivity score, or something like it, at the end of the day.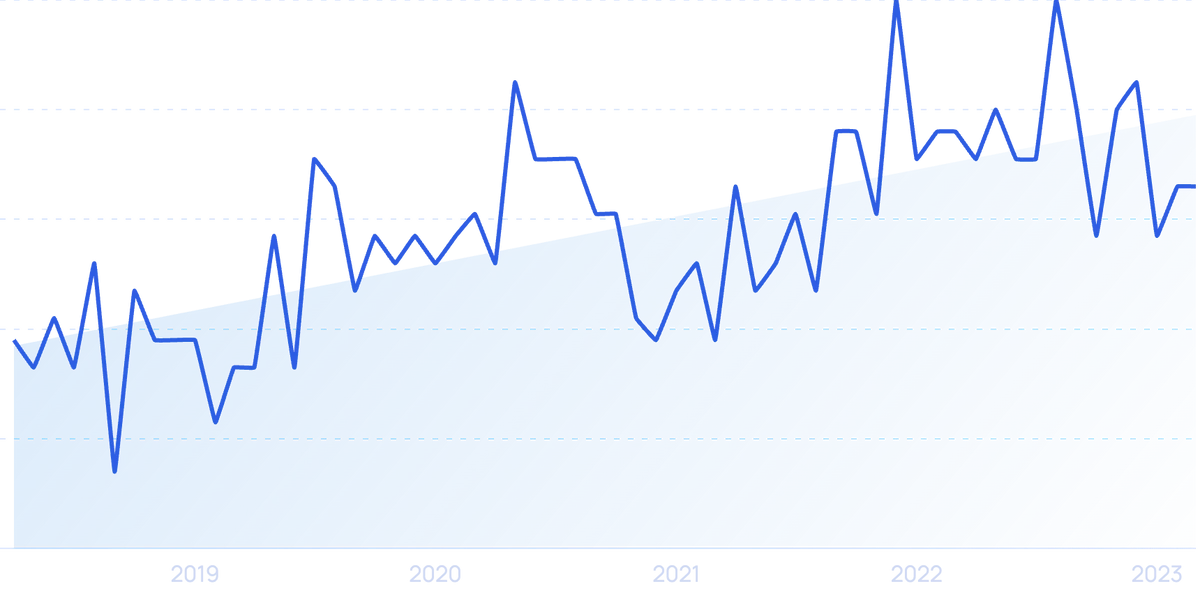 Searches for "employee monitoring software" have climbed more than 75% in the past 5 years.
Enaible is a startup productivity platform that goes beyond simple data.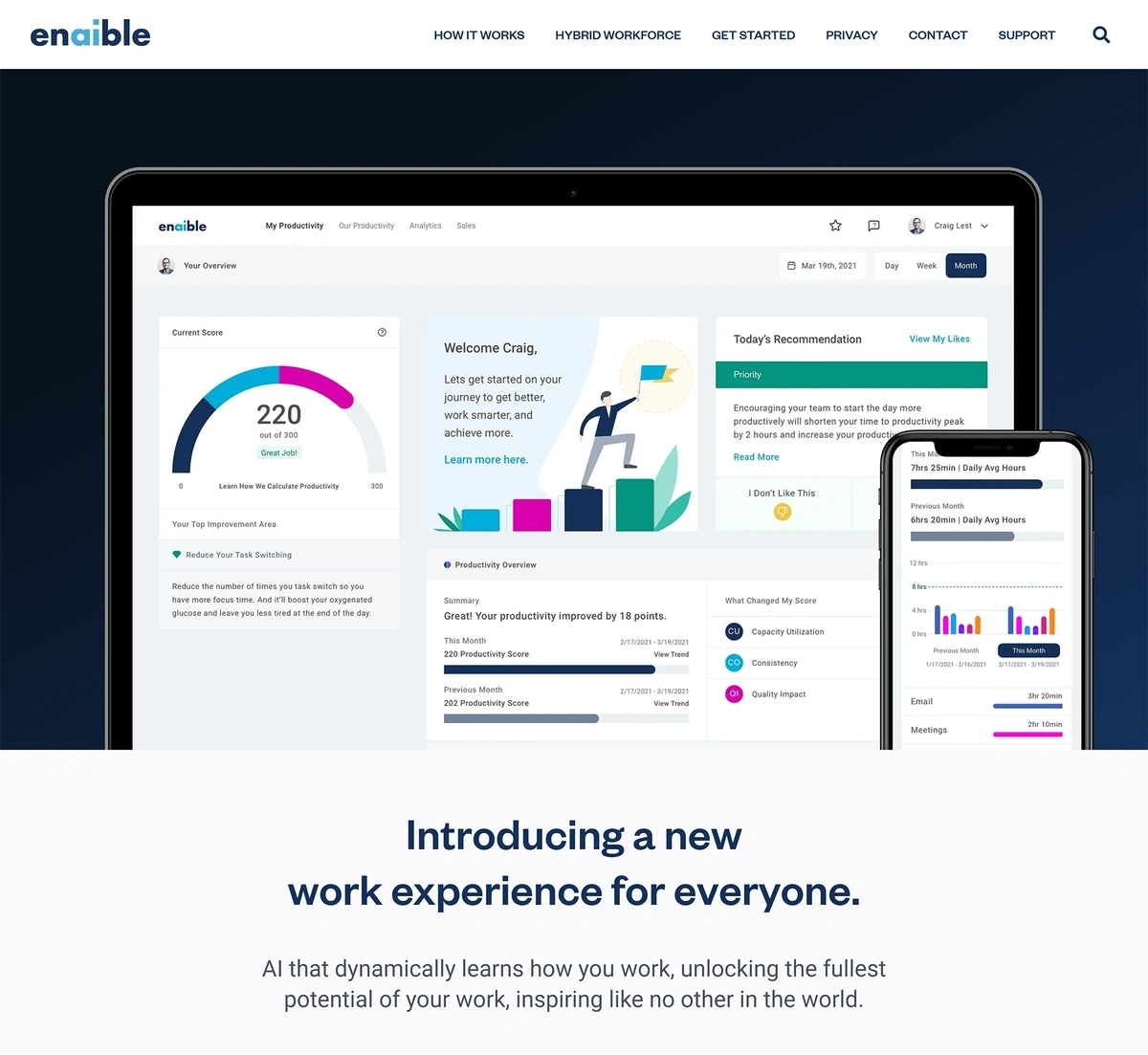 Enaible's platform aims to give a full picture of what an employee does during the workday.
The platform has an algorithm called "trigger-task-time" that learns the workflow of each employee.
For example, if an employee gets a call, what kind of action comes after that and how long does it take to complete that action?
The productivity score ranks employees somewhere between 0 to 300.
Still, many remote workers aren't happy they're being watched — if they even realize it at all.
A report from the University of California Berkeley Labor Center called attention to the harm of employee monitoring.
The authors pointed out that data-driven technology can cause workers to lose autonomy and privacy, and it can negatively impact an employee's mental health.
However, because there are no federal laws regulating this type of monitoring, many employees don't even know they are being monitored.
New York, Connecticut, and Delaware were the first states to require companies to inform employees that they are being monitored.
5. Growing Importance of Cybersecurity
According to a global Cisco survey, 85% of organizations say that cybersecurity is more important now than before the pandemic.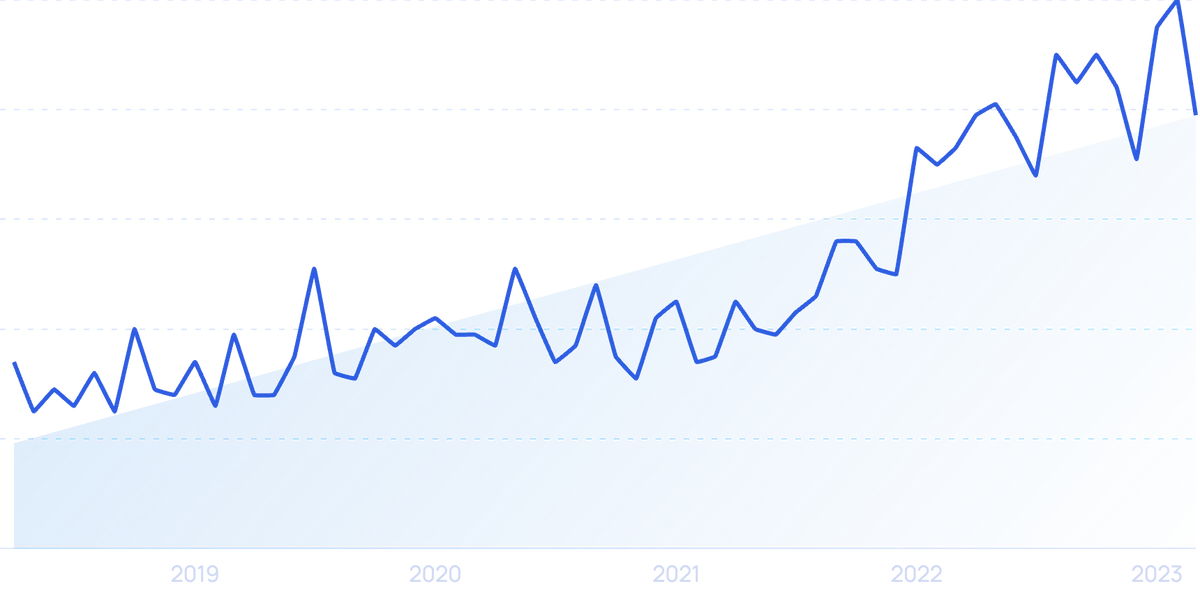 Search interest for "cybersecurity technology" has increased by 131% over the past 5 years.
What's more, many organizations weren't fully ready for remote work transition.
An EY poll found that the majority (71%) of respondents reported that remote work support was their most significant security challenge within their organization.
There's a noticeable shift in cybersecurity teams' perceived importance now that remote work has gone mainstream.
70% of boards believe there will be increased importance of cybersecurity. That's compared to only 43% of boards pre-COVID.
With over 1,600 startups in the field, cybersecurity may be a somewhat saturated market.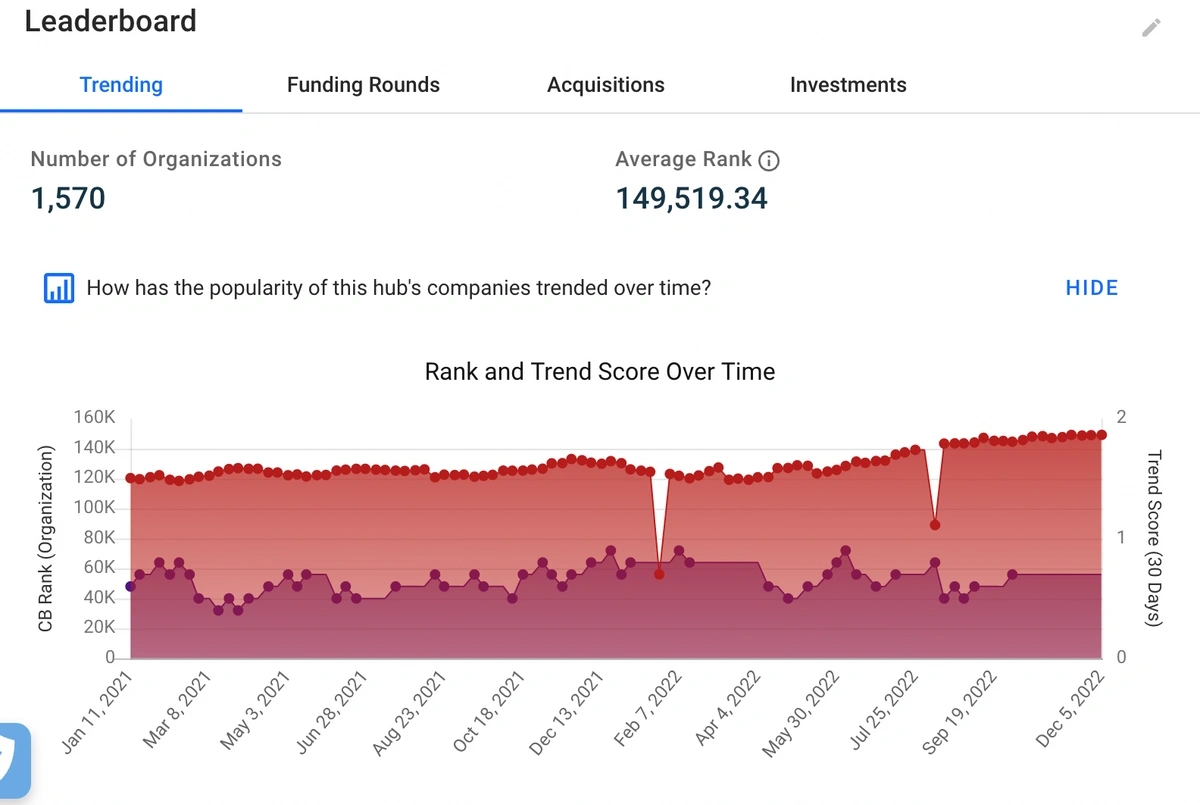 With remote work driving up demand for cybersecurity solutions, a growing number of startups are launching in the space.
However, funding with "Smart Money" participation in IT security startups reached an all-time high of $11.5 billion in 2021.
6. Companies Strive to Keep Culture and Collaboration Alive in a Remote Workforce
The majority of employees don't see remote work as either a negative or a positive in terms of company culture.
But, 30% of US workers feel that long-term remote work will have a negative impact on culture.
In a 2021 Society for Human Resource Management (SHRM) Omnibus Survey, more than 66% of CEOs said that maintaining culture was one of the biggest talent management challenges to address when working with remote employees.
Coming in at a close second was the task of enabling collaboration and communication in the midst of a remote workforce.


Maintaining culture and enabling collaboration were the top two challenges CEOs see when working with a remote workforce.
More evidence of this trend comes from a BCG survey that reported employees struggle to maintain productivity levels on group projects when working from a home office.
Given these two challenges, software designed to enhance the culture and collaboration of distributed teams is quickly gaining momentum.
For example, the remote work collaboration platform DingTalk developed by tech giant Alibaba is growing in popularity.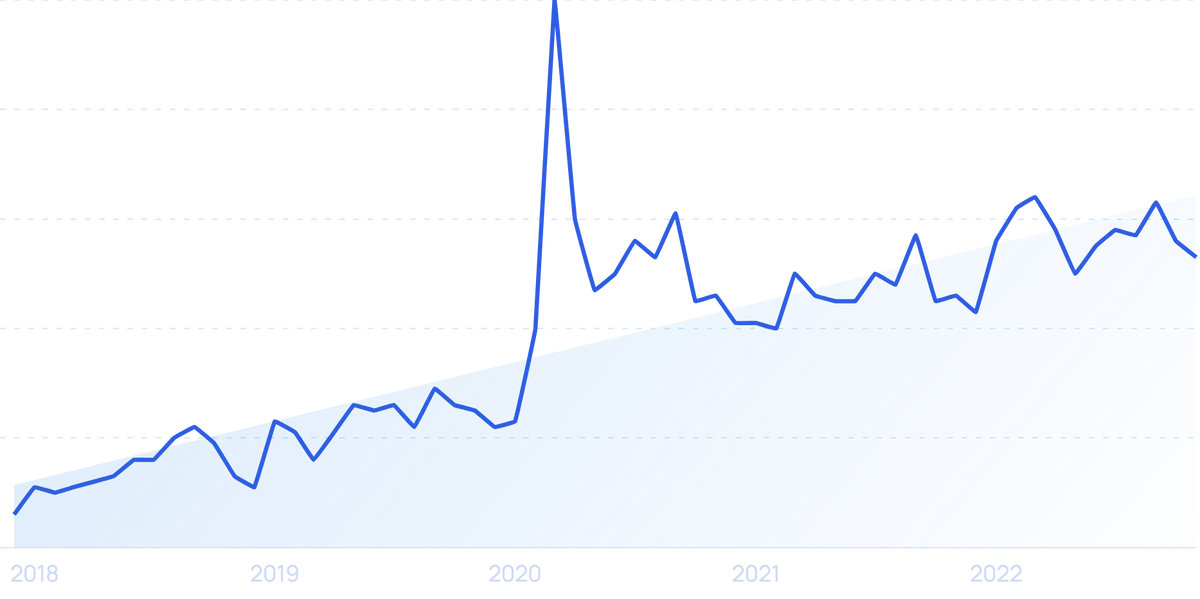 Searches for "DingTalk" have grown 258% over the last 5 years.
One of the growing subcategories includes the online whiteboard software market. Some of the examples in it include Conceptboard, MURAL, and Miro.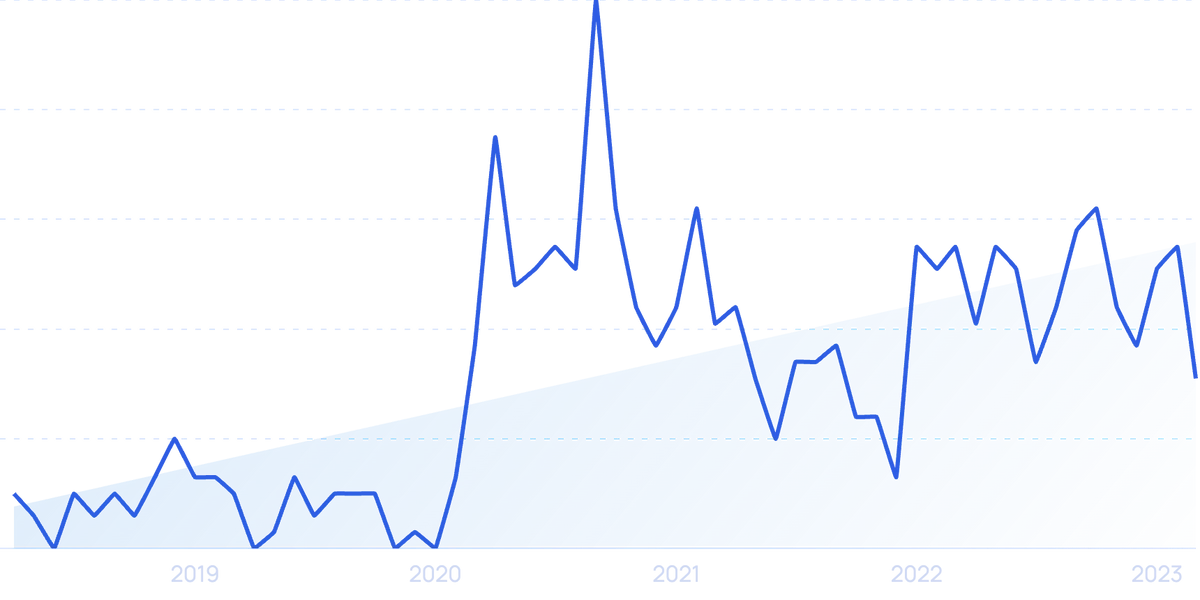 Searches for "Conceptboard" are up 200% over the last 5 years.
Miro offers an online collaborative whiteboard platform and raised $400 million in Series C funding in January 2022.
Another startup in the space, MURAL, is focusing on facilitating visual collaboration at work.
MURAL raised a $50 million funding round in July 2021.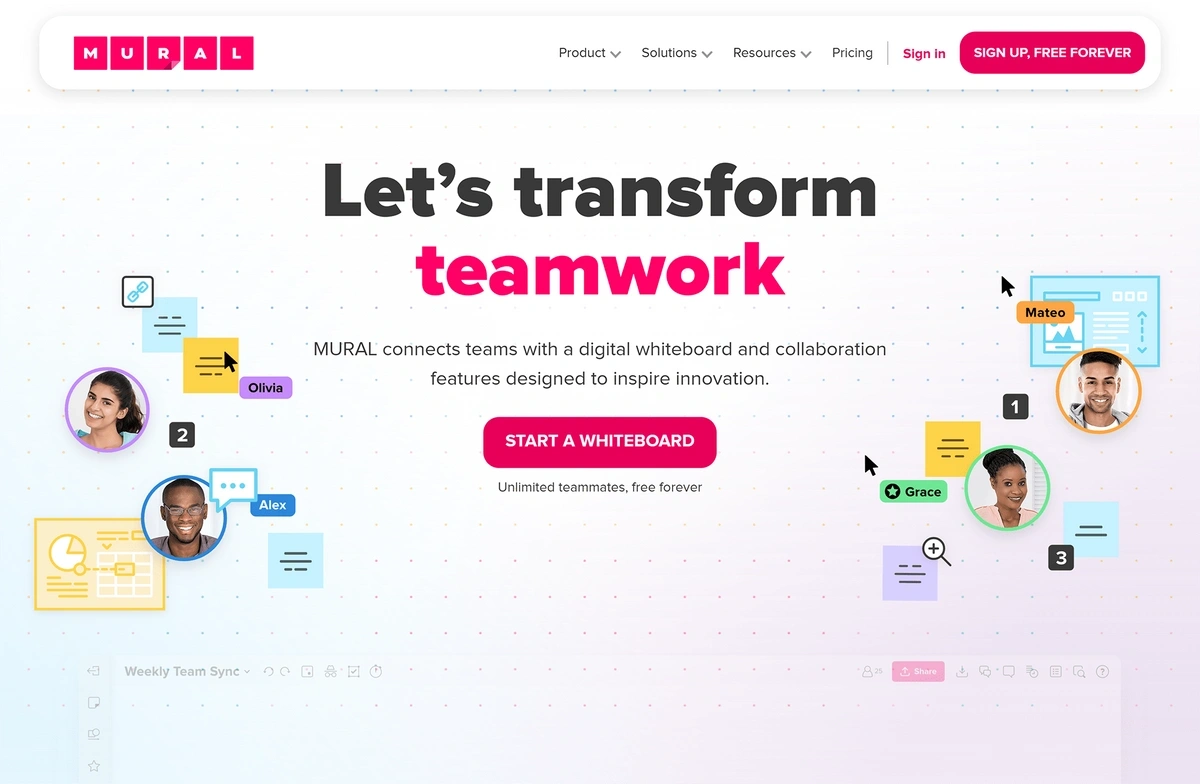 MURAL offers a virtual whiteboard platform with the goal of improving workflows and collaboration among in-office and remote employees.
Cleary is a startup platform that gives companies a better way to keep their employees connected to company culture.
Employees can see milestones, celebrate achievements, and send shoutouts via the platform. There's also the opportunity to create social groups where employees can share interesting content and connect outside of work tasks.
Big-name companies like Square, Buzzer, DoorDash, and Shippo utilize the Cleary platform.
7. Virtual Interviews Gain Widespread Acceptance
Since the start of the pandemic, companies have embraced virtual technology for conducting job interviews. And it doesn't look like this trend will fade out anytime soon.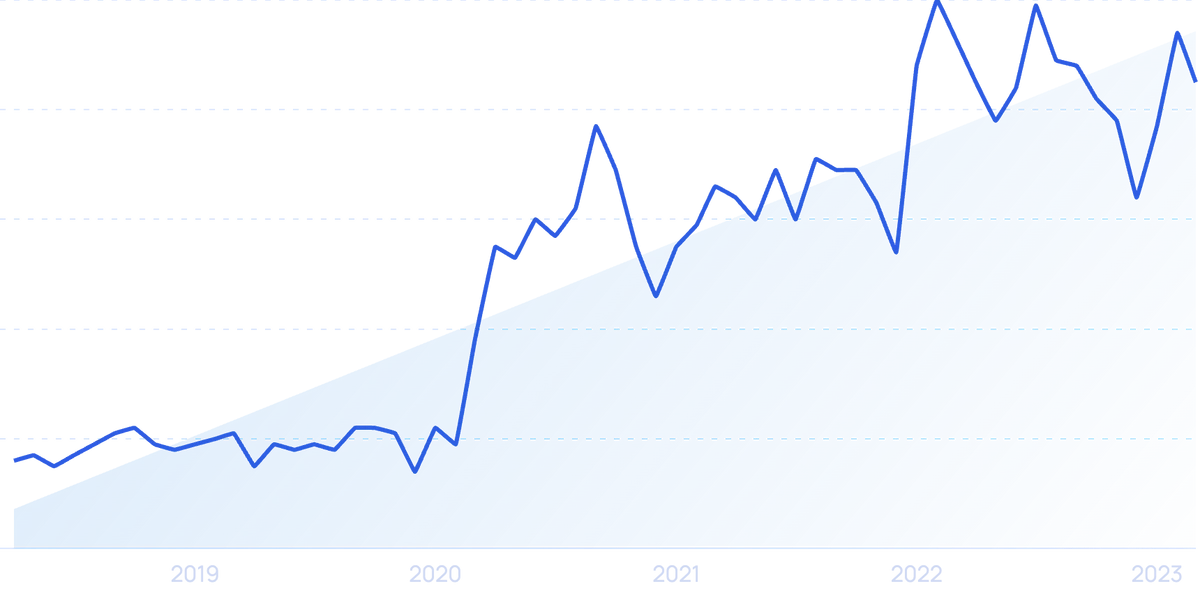 Search volume for "virtual interview" has increased by more than 400% in the past 5 years.
Based on Gartner poll results, 86% of organizations switched to virtual recruiting due to concerns about COVID-19.
Another survey found that 93% of those who have adopted virtual interviewing expect to continue the practice in the future.
61% of survey respondents in a Jobvite poll said they'll continue with a mix of virtual and in-person methods for the hiring process. But 22% said they'll stick to all virtual.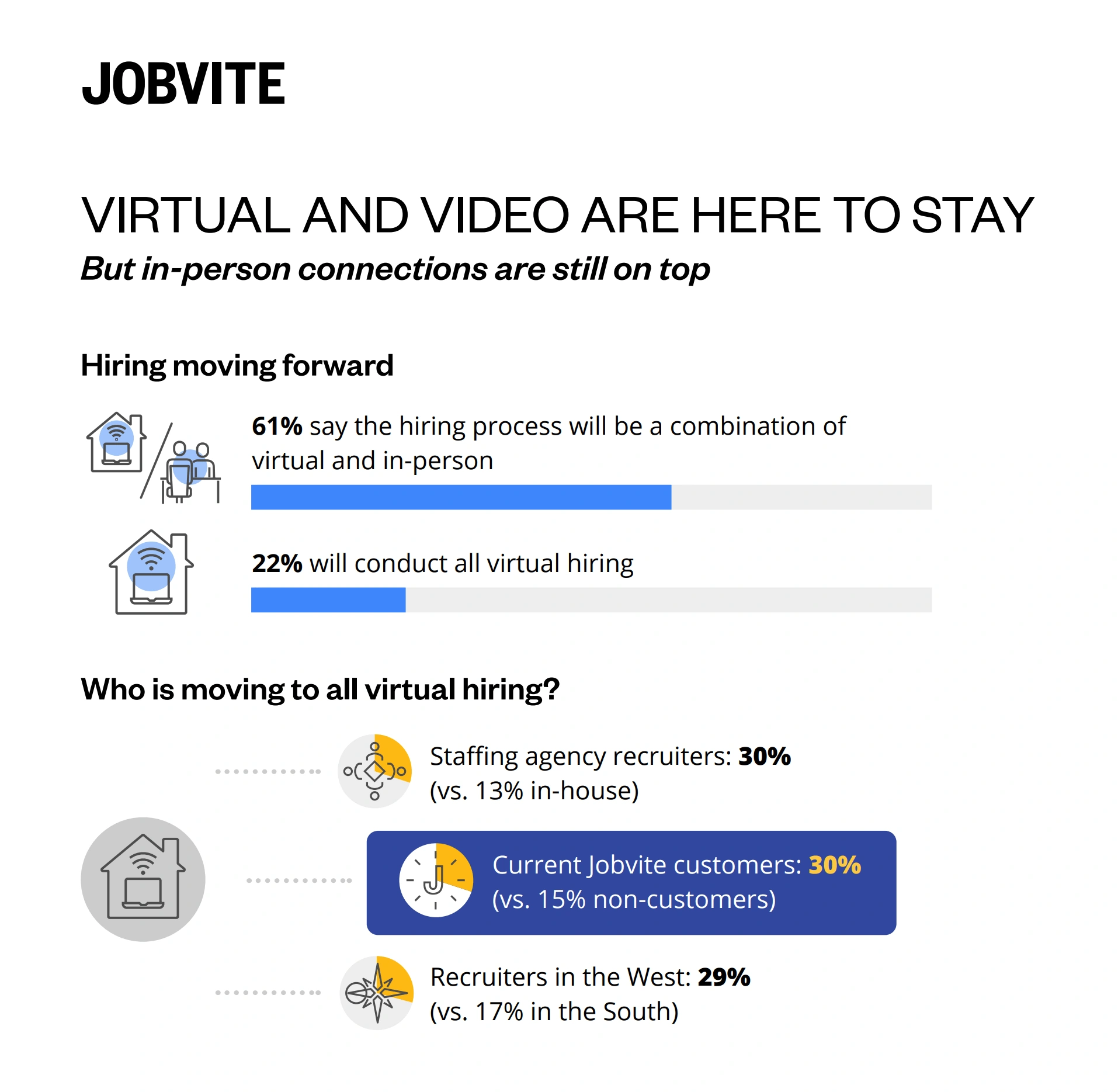 Many HR managers are putting increased emphasis on video-based hiring processes.
Many business leaders are reportedly satisfied with the remote hiring process. Some have even maintained pre-pandemic interview success levels.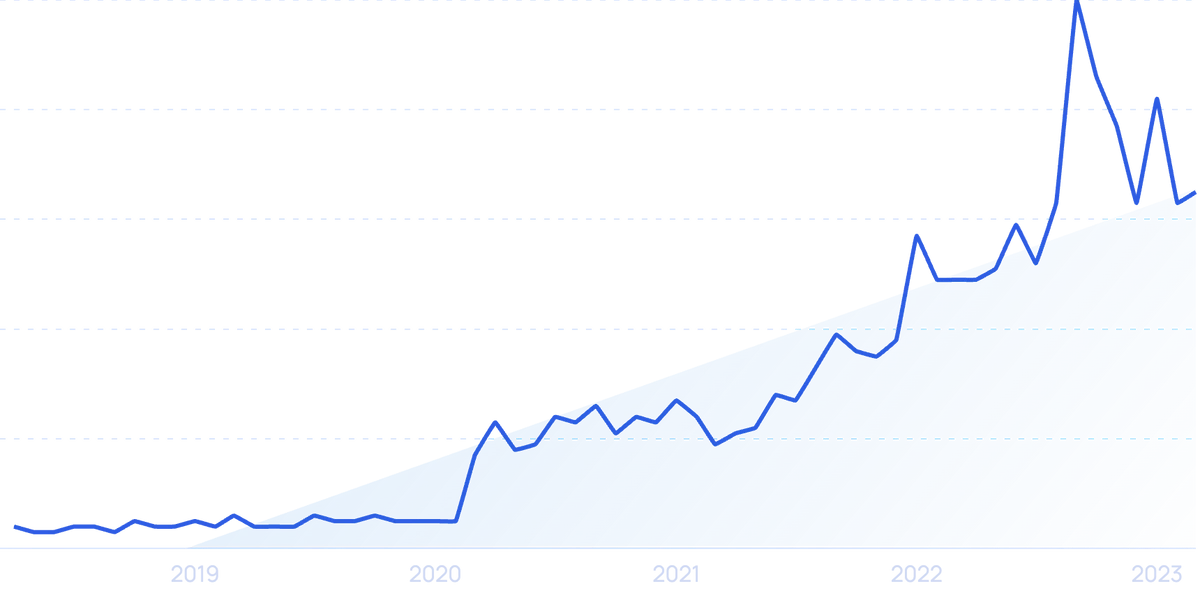 Search interest in "remote hiring" has been climbing since 2020 and is up 1,525%.
Hiring managers note that online interviews simplify logistics, reduce costs, and shorten process times compared to in-person interviews.
Candidates themselves also seem to see virtual interviews in a positive light.
According to RecRight survey findings, over 80% of candidates report satisfaction with video interviewing methods being a part of their recruitment process.
As of May 2022, there are more than 200 products in the video interviewing software category in Capterra.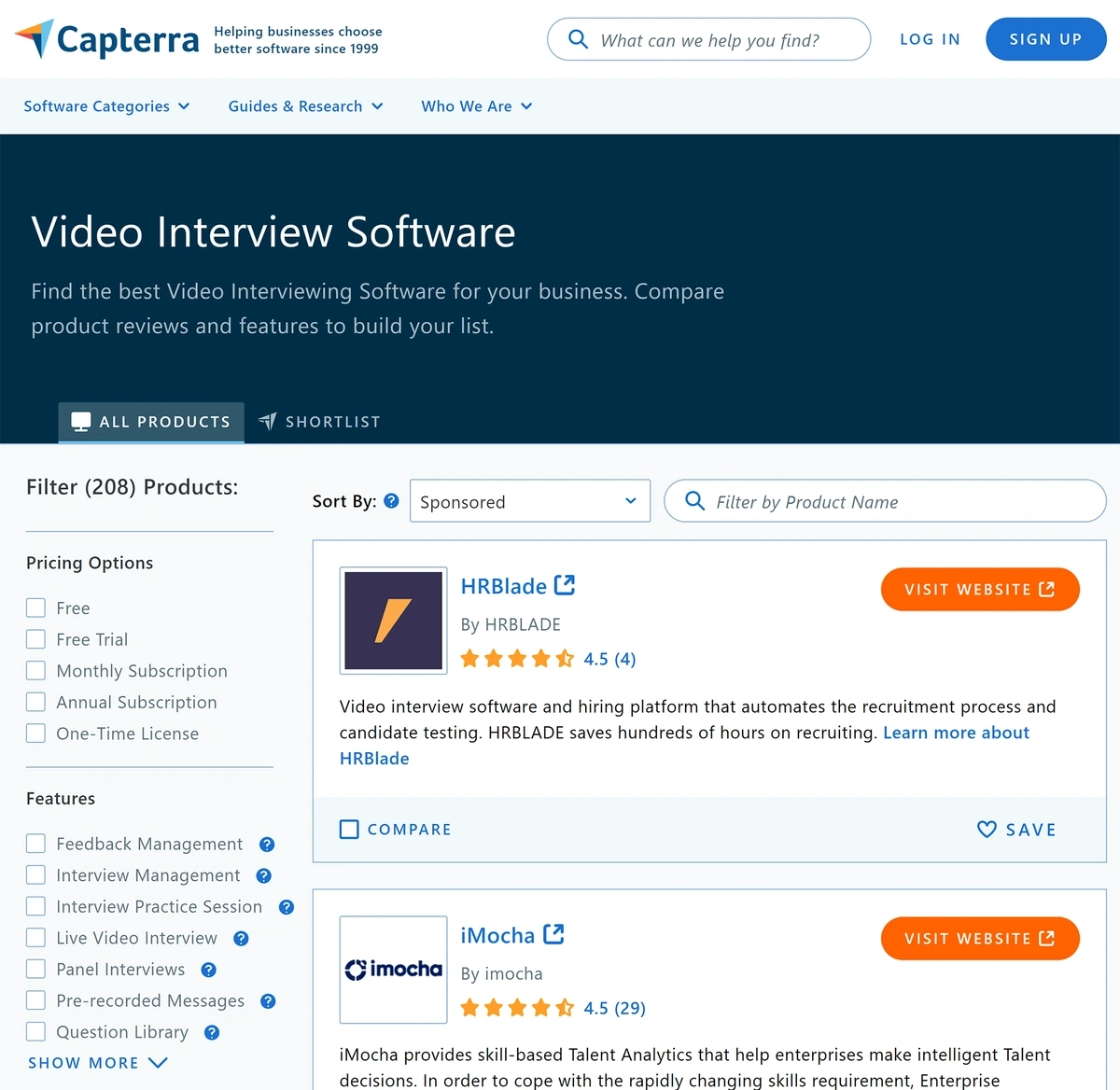 There are a growing number of video interview SaaS startups launching.
That number will likely grow with the further adoption of video-based technology for remote interviewing.
An example is the Israel-based startup myInterview, which offers a video screening platform for recruiters.
The startup raised a $5 million seed round in 2020 and, as of early 2022, had raised a total of $6.2 million from investors.
The company utilizes AI and ML technology to speed up the hiring process. They claim their platform can save companies 70% of the time they usually devote to this process.
Conclusion
That's it for our list of seven trends set to define the future of remote work.
The pandemic era introduced many advantages, challenges, and opportunities associated with remote work to millions of individuals and businesses.
We expect to see more shifts in perception and value as the adoption of various remote work setups continues into 2023 and beyond.