Top 7 Graphic Design Trends (2022-2024)
You may also like:
Graphic design is constantly transforming as cultural norms and consumer's expectations of brands evolve.
Simplicity and sophistication have long been tenants of good design.
But this year will likely bring more whimsy, experimentation, and character elements to the graphic design world.
Here are the 7 most important trends in graphic design happening right now.
1. Natural patterns and textures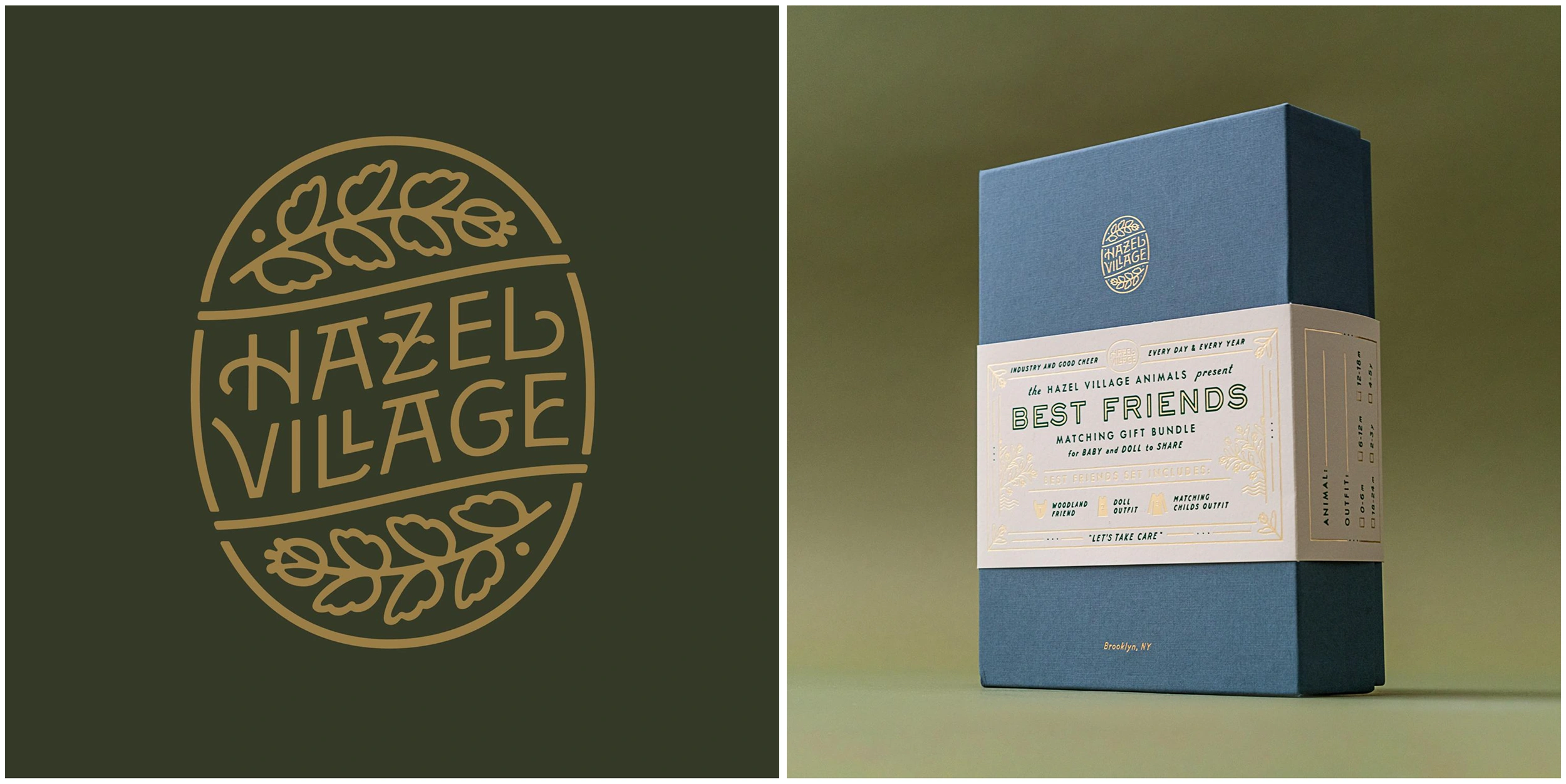 Logo design and branding by YoungJerks for Hazel Village
Alongside the numerous topics of discussion in the last year, the public consciousness has increased its attention to environmental causes.
According to a 2020 IBM report on consumer behavior, 57% of consumers are willing to change their purchasing habits to reduce environmental impact.
Additionally, Pew Research conducted a study that revealed that 52% of Americans think dealing with climate change is the top priority - 14 percentage points higher than three years ago.
It's likely that as the concern about the environment increases, consumer's appreciation for natural motifs will also increase.
Also, worldwide stay-at-home orders in 2020 left many seeking to reinvigorate their homes with elements of the outdoors that reduce stress, like houseplants.
Searches for houseplants spiked during the peak of the pandemic.
This means that nature-inspired visuals will likely continue to trend in 2022 and beyond, as they resonate with the consumer's interests in plants and concern for sustainability.
Images of plants, flowers, wood texture, blue skies, bugs, and animal patterns like leopard, zebra, and cow print are all popular nature motifs.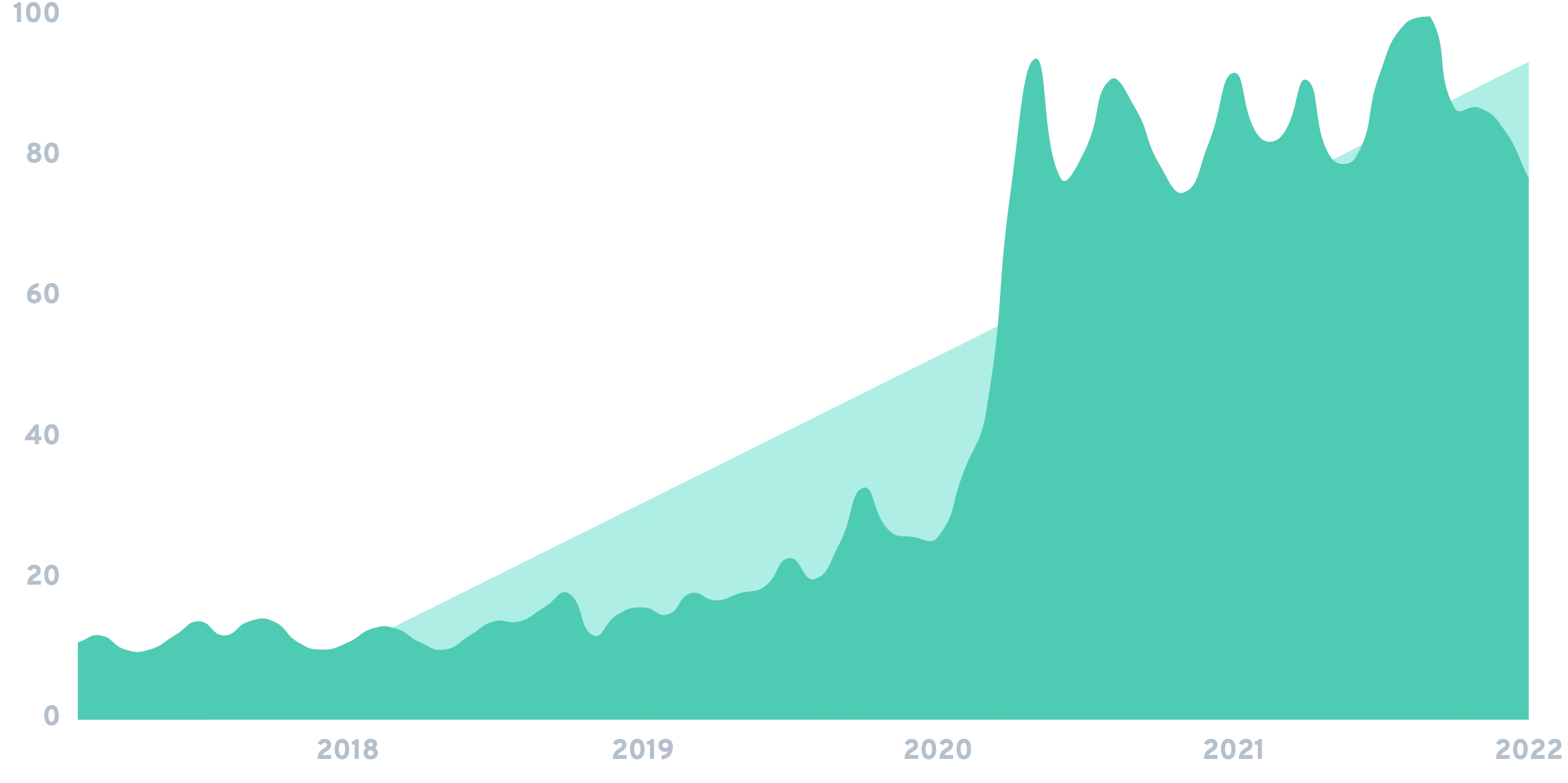 Search interest in "cow print" has increased 600% over the last five years.
2. Diversity and inclusion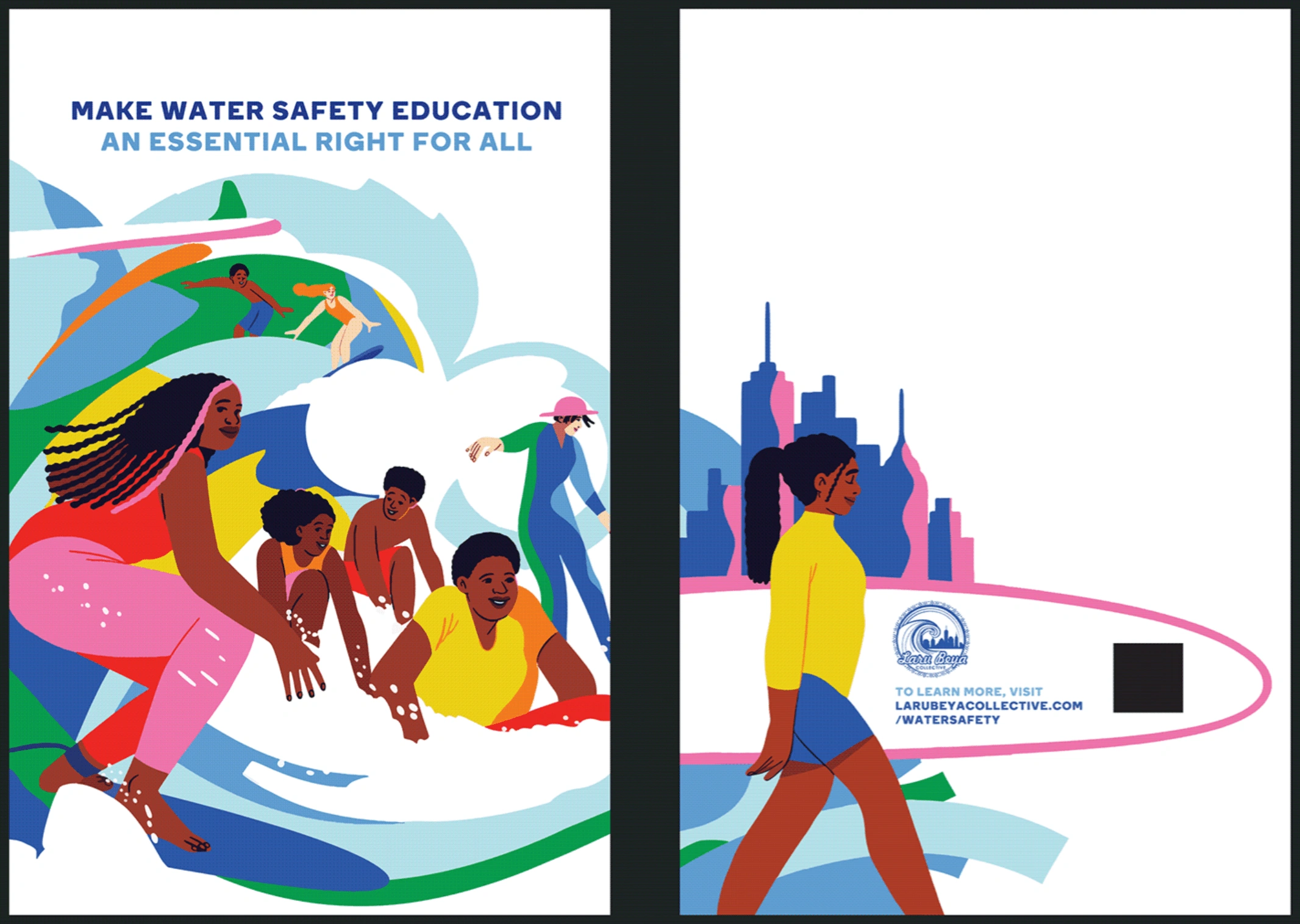 Eugenia Mello's design for Patagonia's NYC window fronts.
The black lives matter movement brought focus to the lack of representation in the way people are depicted throughout the media, including illustration and graphic design.
Ramon Tejada, assistant professor at Rhode Island School of Design says that the future of design must "make space, a lot of it, for the voices, ideas, thoughts, and points of view that we have ignored."
Due to this shift in attention, the world of graphic design will likely see a much larger emphasis on depicting people of different ethnicities, genders, sexualities, ages, and abilities.
Unilever's website provides an example of applying diverse representation in a company's design.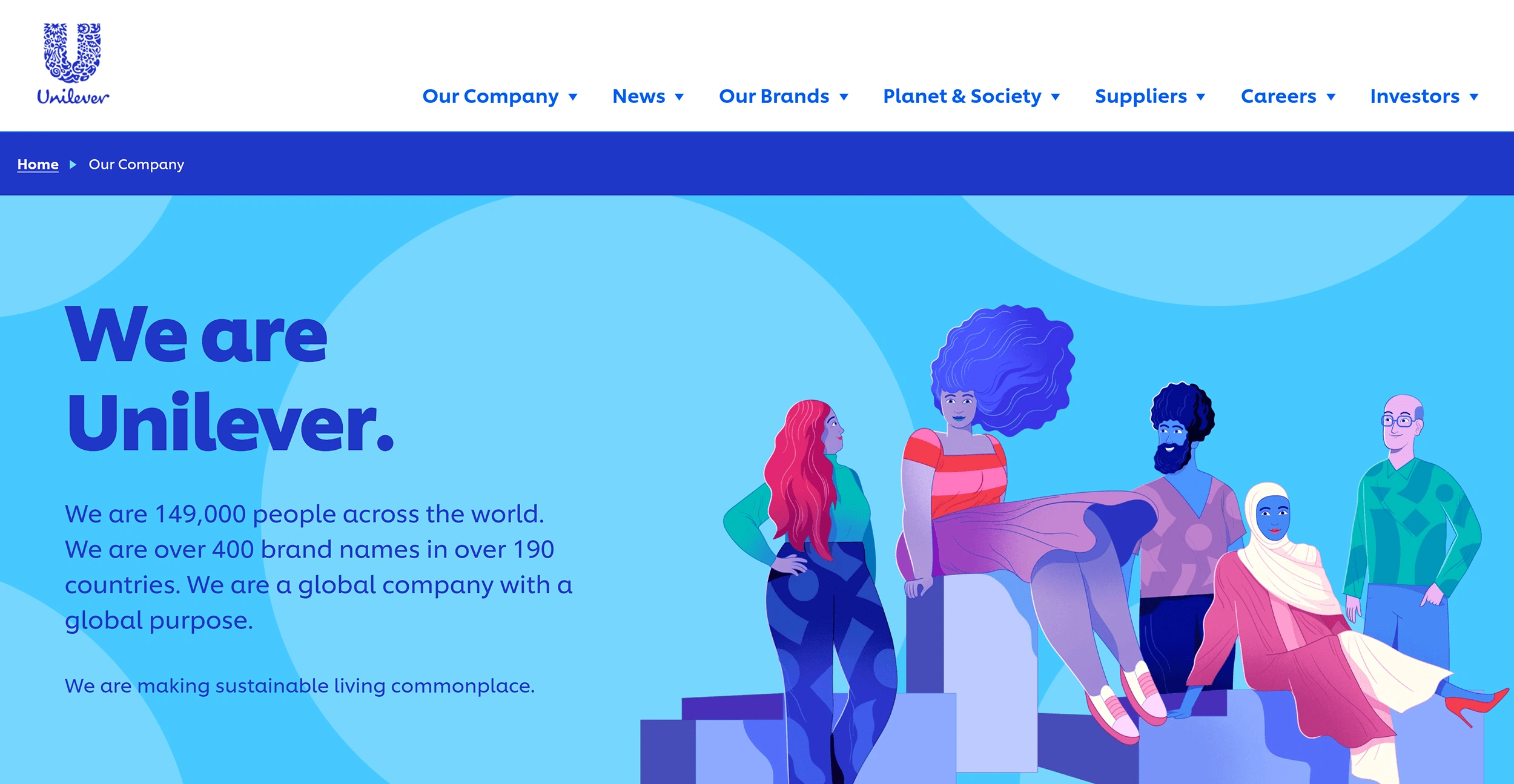 Unilever's website shows people of a variety of backgrounds.
The push to consider many different kinds of people affects more than the content of the design.
There is a discussion among design professionals to hire with inclusivity in mind, in order to diversify the group contributing to graphic design creation.
While only 60% of the US is white, 75% of graphic designers are.
In the coming years, the industry is likely to shift to a more representative talent pool.
Inclusivity also applies to the function of graphic design, when designs are created with accessibility in mind. This is a form of universal design.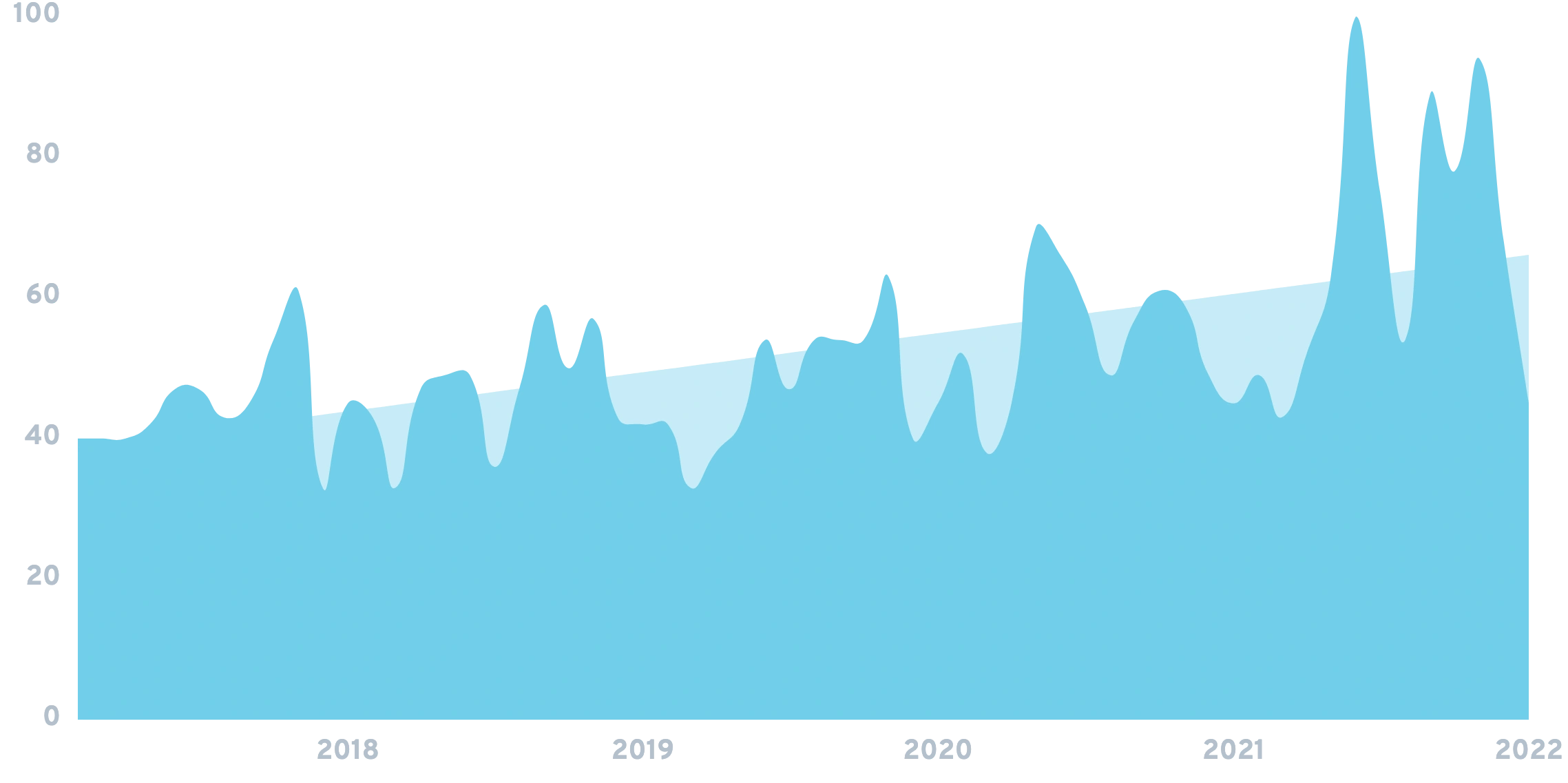 Search interest in "universal design" has grown in popularity by 600% in the last five years
Universal design as applied in graphic design considers those with visual differences like dyslexia and color blindness.
As approximately 1 in 12 men and 1 in 200 women have red-green color blindness, experts recommend that designers use good contrast and never use color alone to convey information.
Typography in a sans serif style will likely remain popular for its readability for those with dyslexia.
3. 3D design elements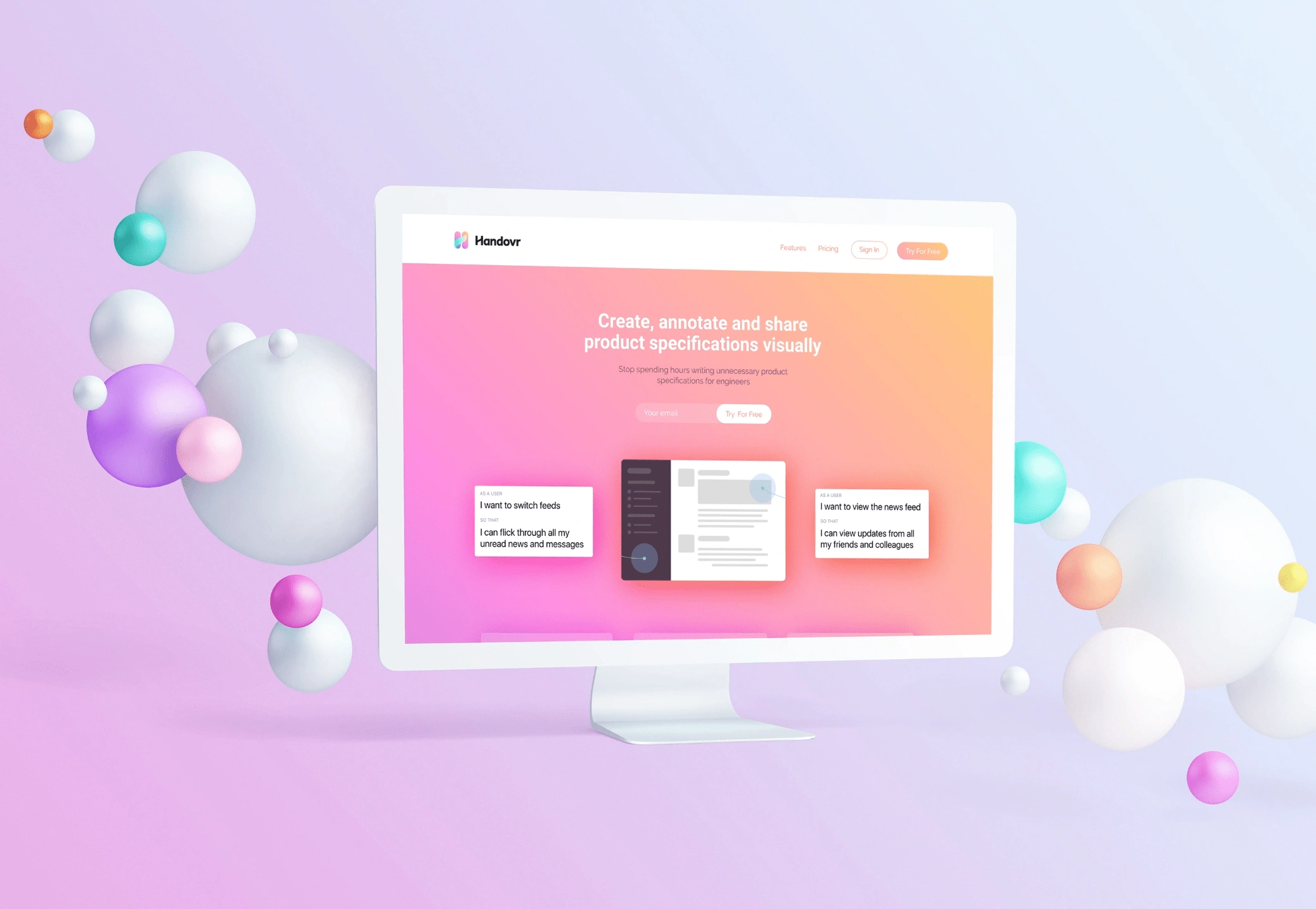 DrewDrew Design's 3D work for the business communications app, Handovr.
3D designs aren't brand new, but in the coming years, we will likely see a rise in the visual trend.
This is largely because new technologies make rendering intricate 3D textures on web pages easier than ever.
With advanced programs like Cinema 4D and Adobe's 2019 addition of the Substance tool suite, more designers are able to add 3D modeling to their skillset.
The 3D modeling market is projected to grow 20% annually from 2020 to 2026.
They cite the increasing access to advanced technology able to render 3D as a major force behind this trend.
On the employment side, experts predict there will be a substantial rise in the employment of graphic designers in computer-related designing and other electronic media fields - up to 35% from 2015 to 2022.
Where can we expect to see the application of this 3D technology?
3D can be applied across every discipline of design, from the user interface to illustration.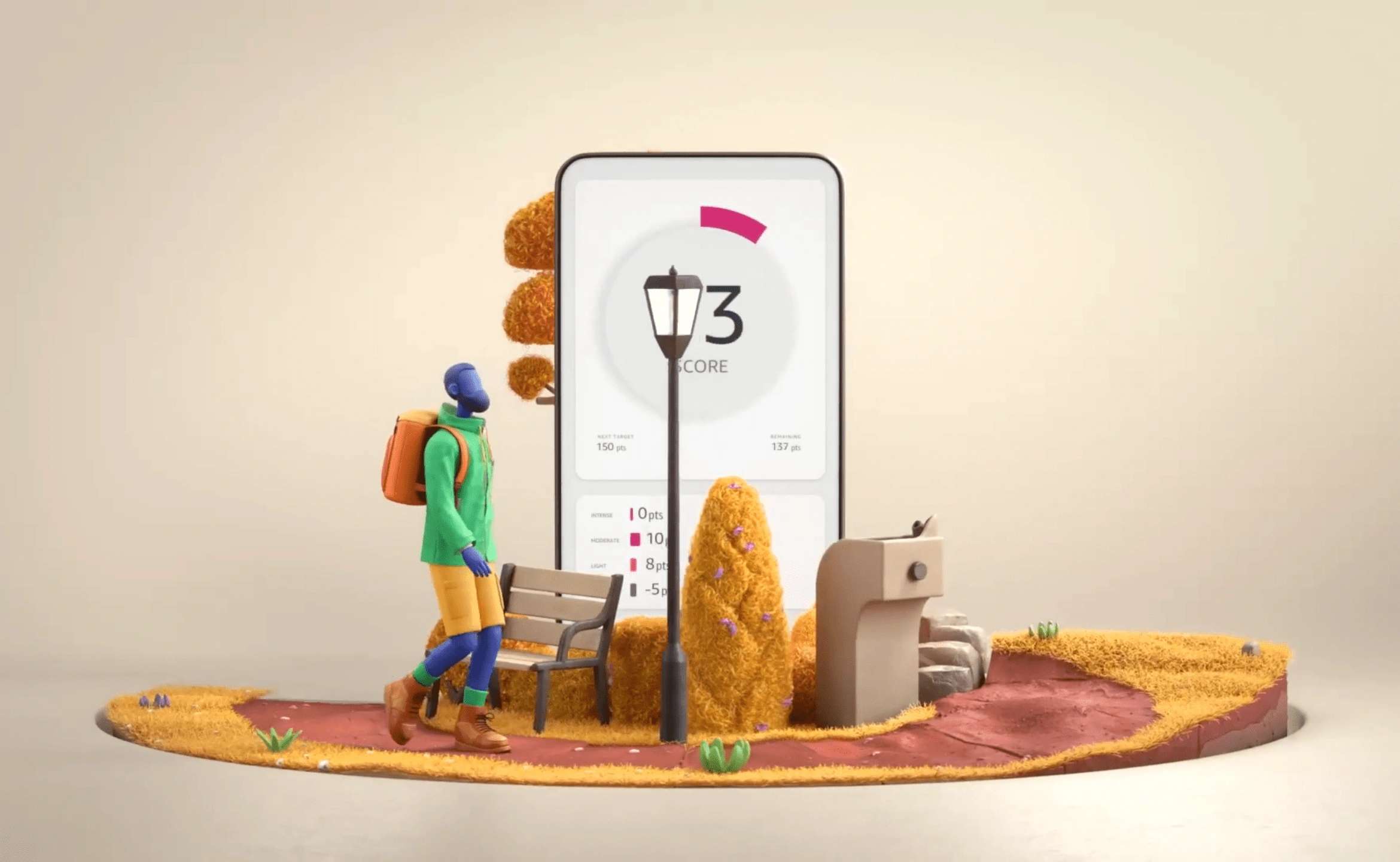 A 3D ad for the health-tracking band, Amazon Halo.

UI asset marketplace UI8 demonstrates the wide applications of 3D design.
Open-source programs with easy-to-use 3D rendering tools like Blender, Sketchup, and Figma mean that more designers have access to entry-level programs, and therefore talent is more accessible.
It's likely that in the coming years, the popularity of using open-source programs to design will increase.

Searches for "Figma", another popular web-based 3D design software have increased 438% over the last five years
4. Geometric shapes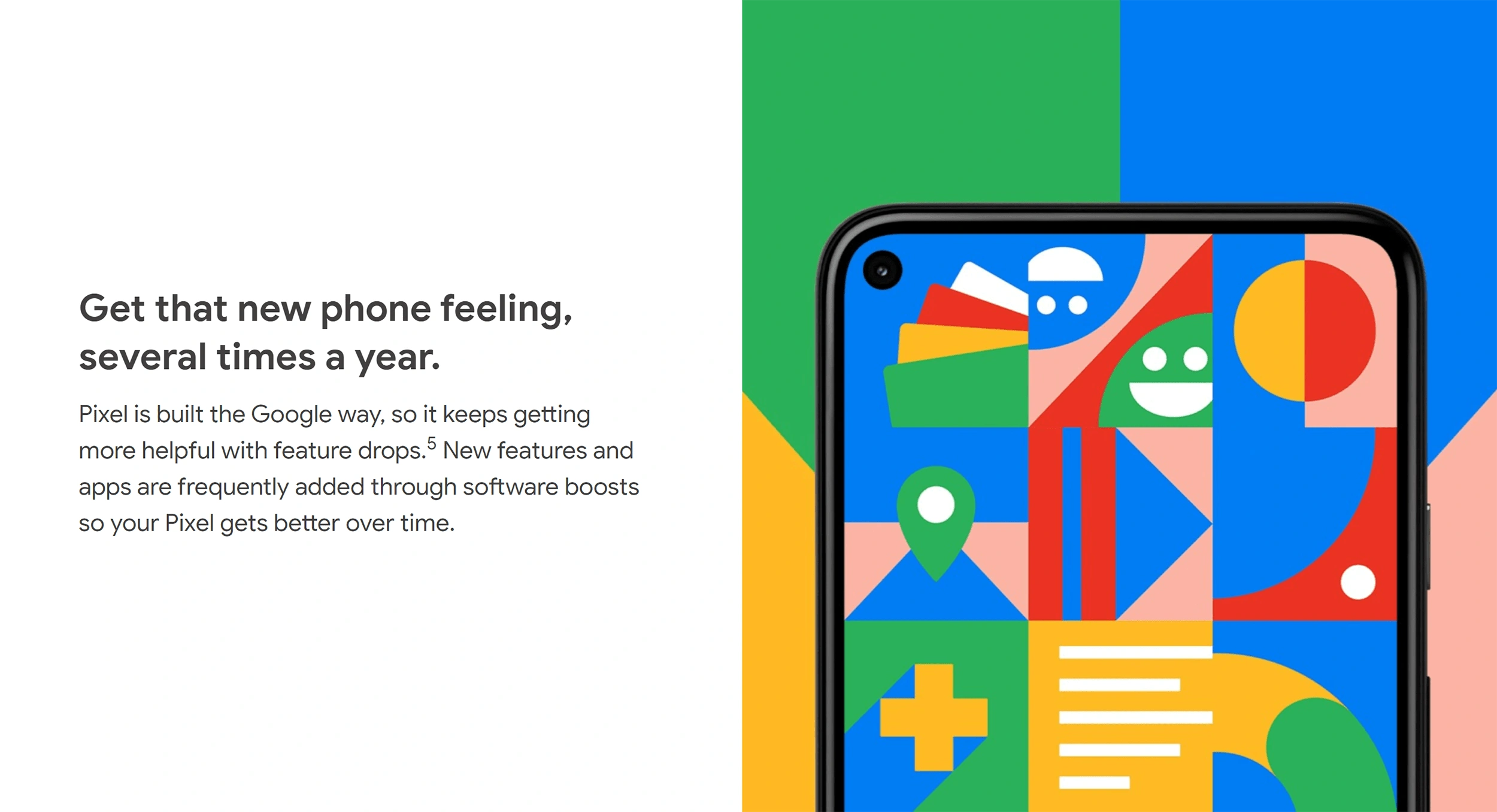 Google Pixel 4's web page features a simplistic geometric design.
After the controversial Google icon redesign in late 2020, it's likely that colorful geometric blocks and circles, exemplified by the above Google Pixel images, will continue to gain popularity over the next year.
In a Behance post, the design agency that created the visuals named Bauhaus as a source of inspiration for their composition.
Teachers of Bauhaus believed in art as a method for social change, which may explain why the art style is experiencing a resurgence after a turbulent year.
The Bauhaus school was established in 1919 with a mission to unify art with everyday material objects.
In 2022 we will likely see even more graphic designs that take inspiration in part from the school of design — clean shapes, geometric compositions, and bright primary color palettes.
Another reason that geometric shapes are trending: They are the first we learn as children and are associated with approachability.
As consumer demand for transparency increases, it is likely that designs with geometric shapes that convey simplicity will as well.
Brands hopping on this trend include Walmart's new clothing brand, Free Assembly, and the jewelry company Swarovski.
In February 2021, Swarovski announced a rebrand that included a shift from square boxes to octagonal boxes with a pastel color scheme.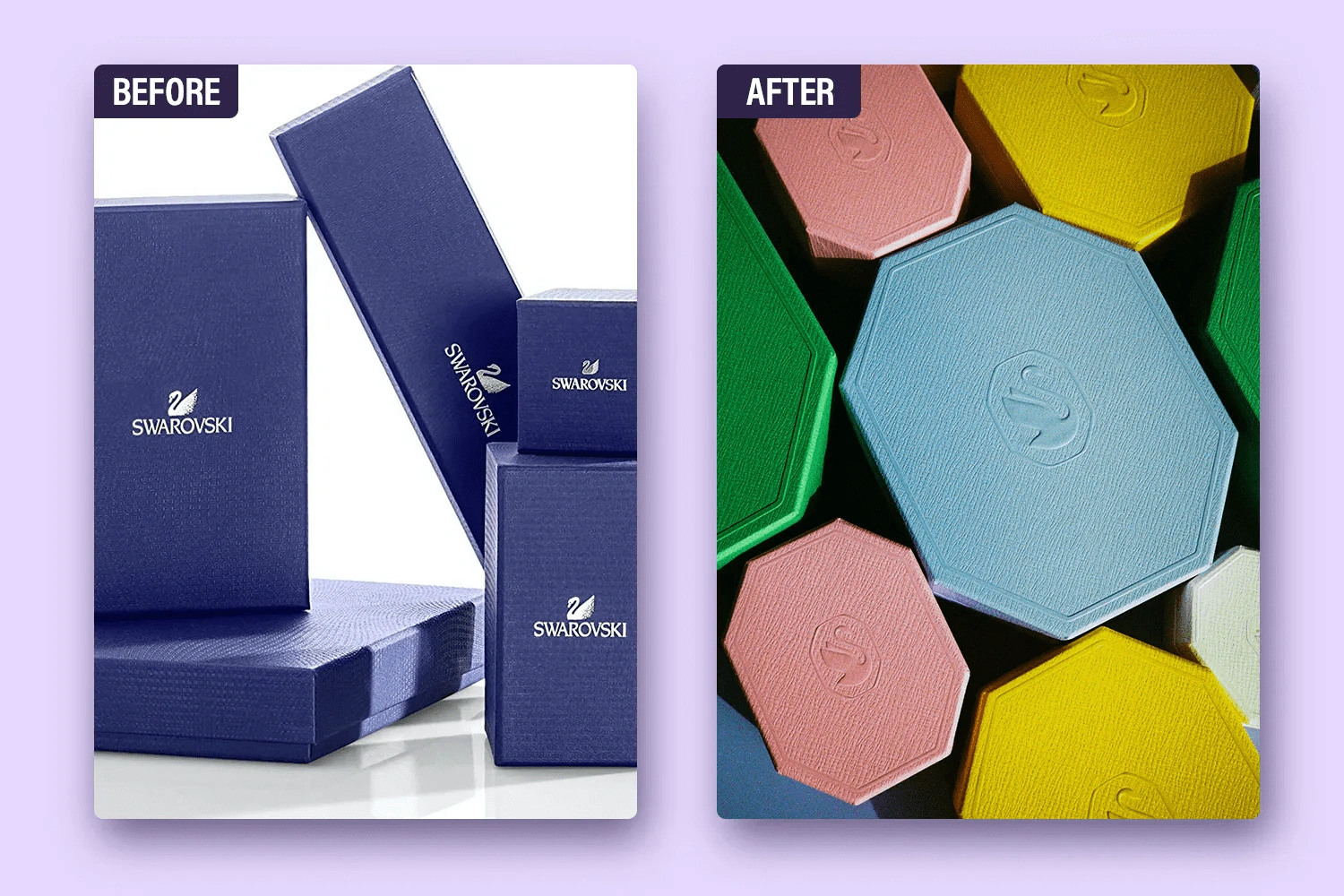 Swarovski's packaging before and after their updated brand identity, via Marketing Brew.
5. Serif fonts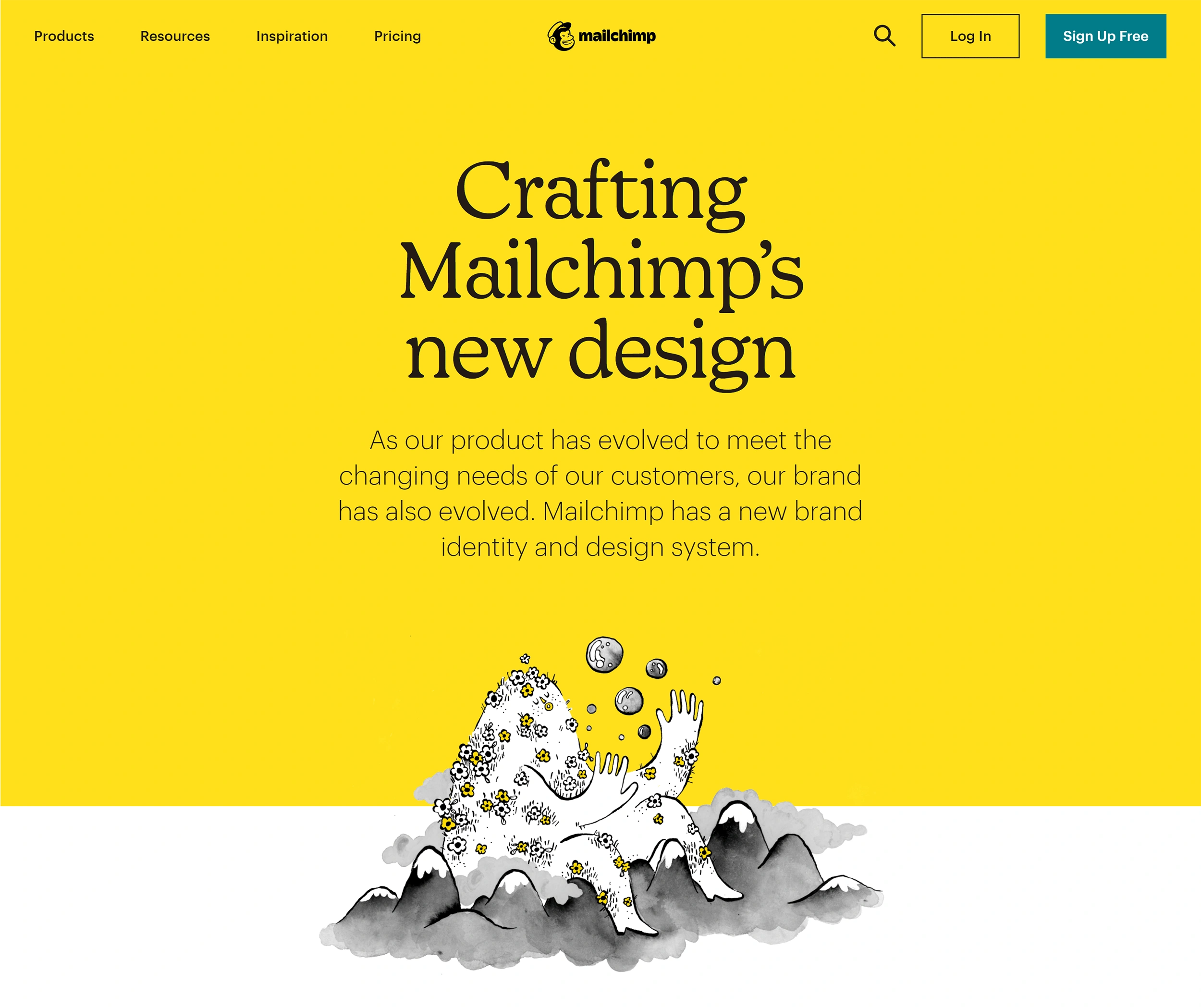 Mailchimp's rebrand in 2010 became a well-known example of a switch to serif fonts helping to build authority.
Serifs - the horizontal lines at the top of and bottoms letters in fonts like Times New Roman - had been on the out as tech brands of the 2000s adopted the clean, simple, and highly readable look of sans serif fonts.
However, serif fonts are coming back into style.
Why?
Largely to the sense of security and tradition they evoke.
Global communications firm Edelman recently published research that found brand trust is now the "make or break" factor in brand use.
With 70% of people agreeing that trust is more important today than ever.
The main reasons for this cited in the study are that people rely on brands more during the pandemic, and they care more about the brand's environmental impact.
It is this shift in consumer behavior that will likely cause a rise in imagery designed to build trust - including serif fonts.
Carl Cosgrove, senior typeface designer at monotype says that "Somehow sans type is so prevalent that now serif type seems quaint or unusual...customers expect more intimate relationships with the brands they follow."
Serif fonts have more character, partly because they have a much longer history.
They remind us of traditionally published newspapers and reputable journals.
One of the world's oldest fonts, dating back to 43 BC, Trajan, is a serif font.
To this day, major media outlets like The New York Times and The Washington Post maintain a Serif logo to reference their trustworthiness, resilience, and stability.
More companies are making the switch to serif.
Take for example Print Mag, an authority on graphic, online, and print design. They transitioned their web font from a sans serif to a more traditional serif font midway through last year.


Printmag.com as it was on June 2020, retrieved from the internet archive.


Printmag.com in March of 2021. Note the navigation text is now serif.
Other brands like Chobani, and, ExpressVPN, and Match have all made the switch within the last year as well.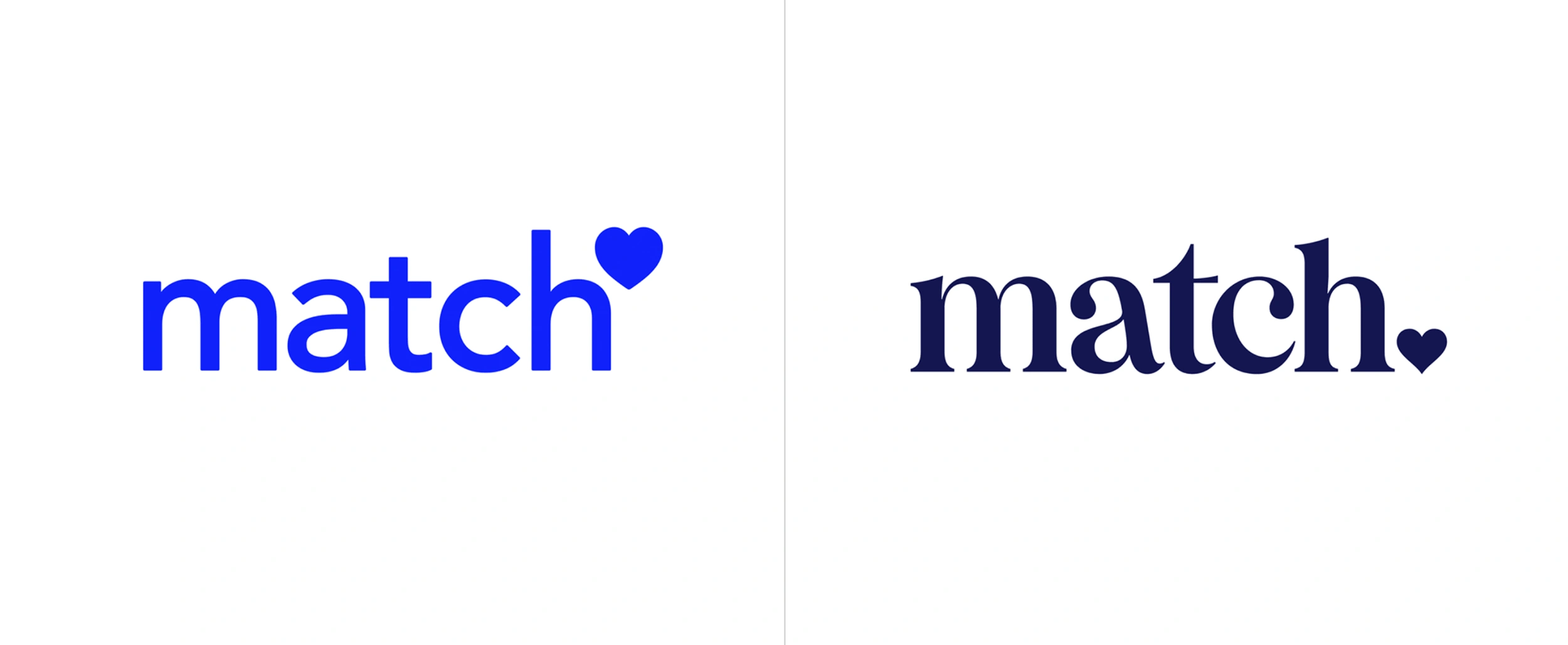 Dating website Match.com's new logo as of February 2021 compared with the old logo, from a design review website, Brand New.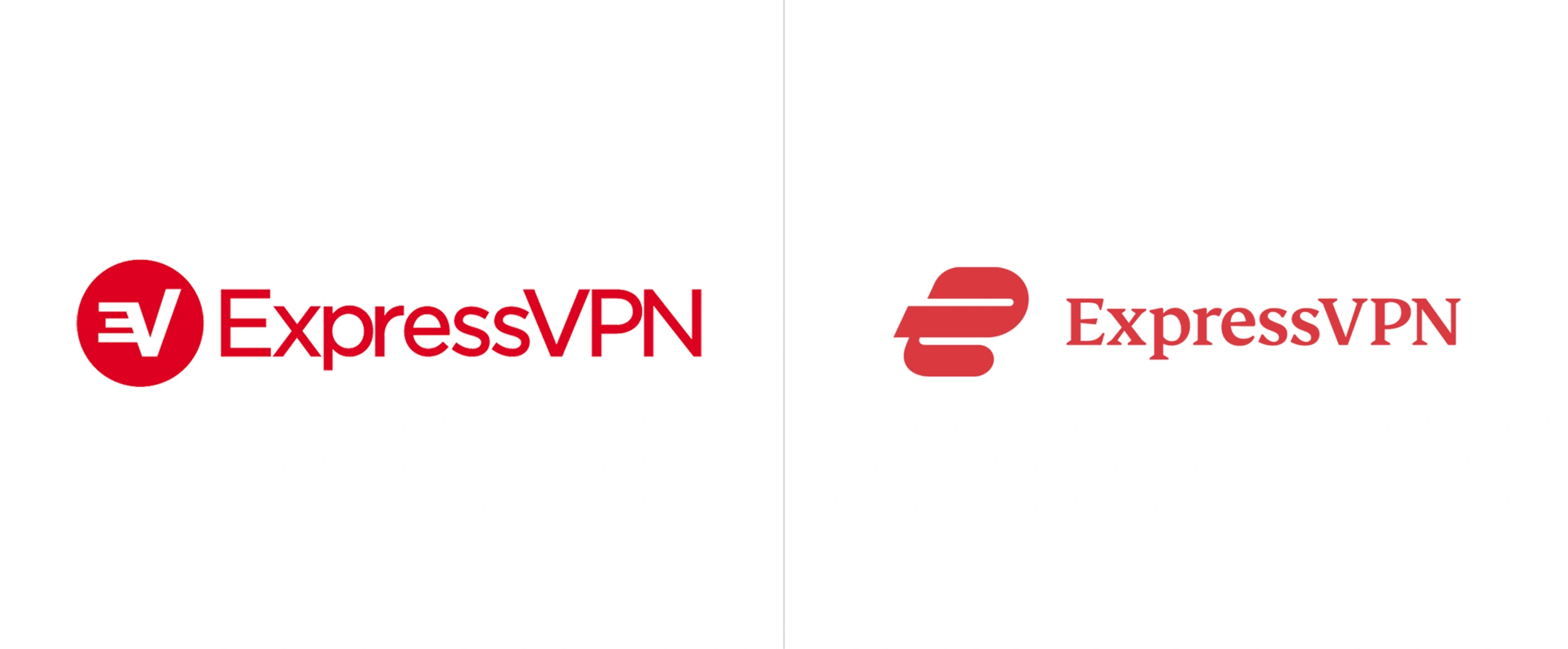 VPN provider ExpressVPN's new logo as of January 2021 compared with the old logo, from the design review website, Brand New.
6. Reference to traditional media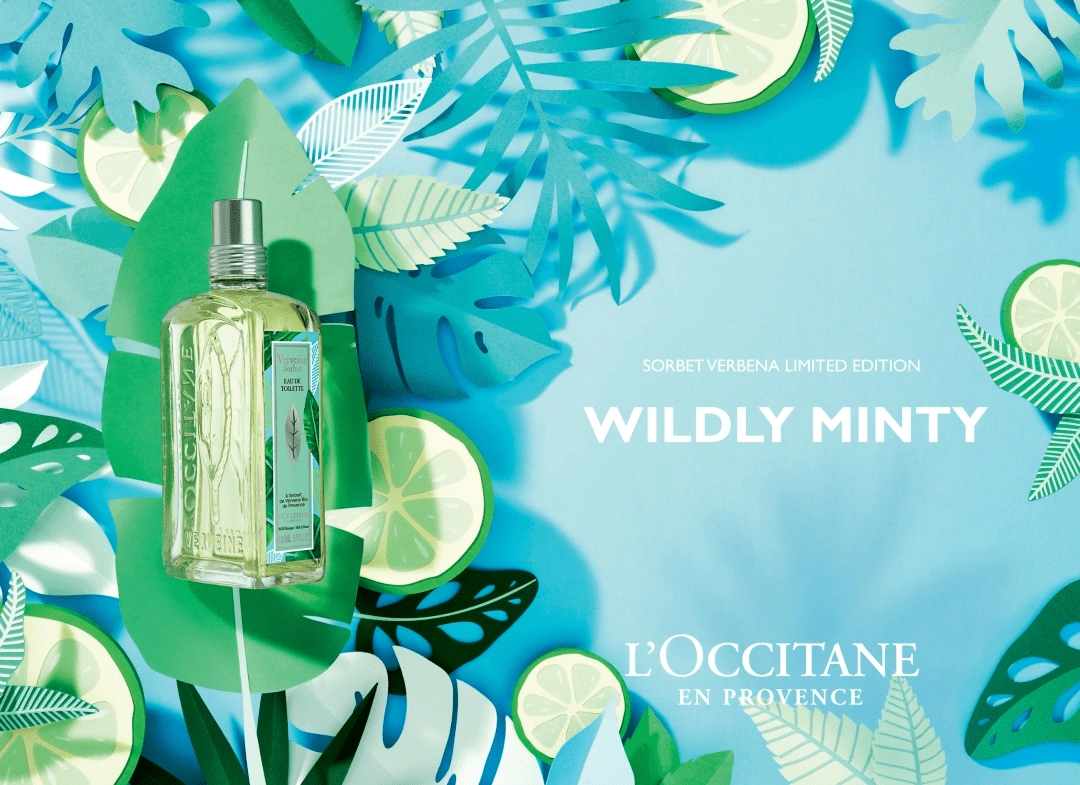 Adrian & Gidi's paper-like florals for L'occitane.
Lockdowns resulted in many people taking up new crafts.
So it's not surprising that using traditional mediums like paper and watercolor is an emerging graphic design trend.
This trend is related to the increase in natural shapes and textures, as they both rely on imperfection that evokes a personable warmth.
The images that look like they have been made with human hands engender a feeling of connection that people desire more than ever — 64% of consumers want brands to make a connection.
Because of this, the next 2-3 years will likely see a rise in DIY-style art, with collage, torn-paper, twine accents, wood grain, painterly brushstrokes, and references to fine art.
The rise in DIY aesthetic is also related to the popularity of programs like Adobe Fresco and Procreate.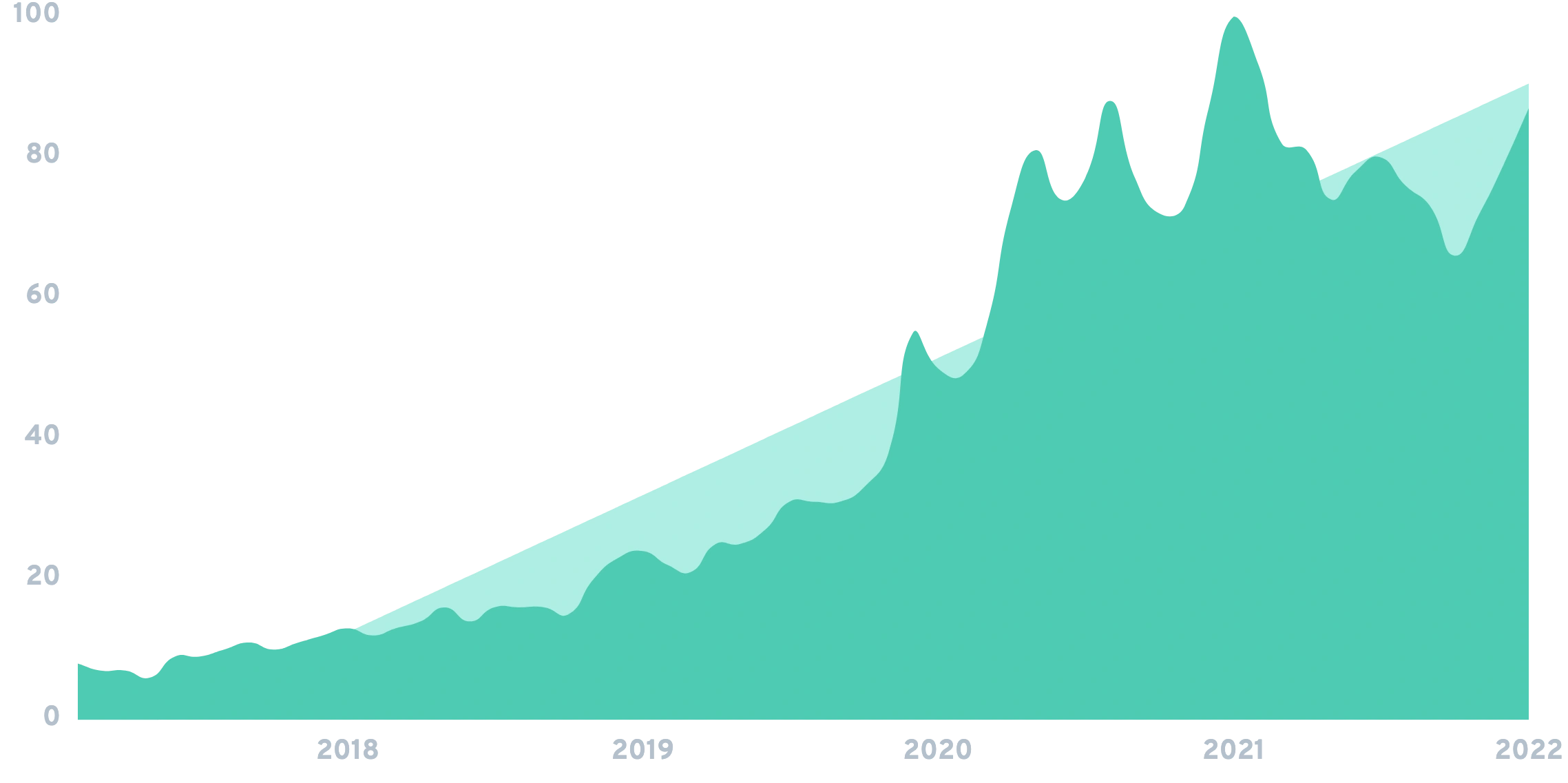 Searches for "Procreate" have increased 987% in the last five years.
They are both known for their mixed media brush library that mimics the textures of pencil, pen, watercolor, charcoals, oils, and pastels.
As the popularity of these apps increases, it is likely the style they create will as well.
7. Vibrant Nostalgia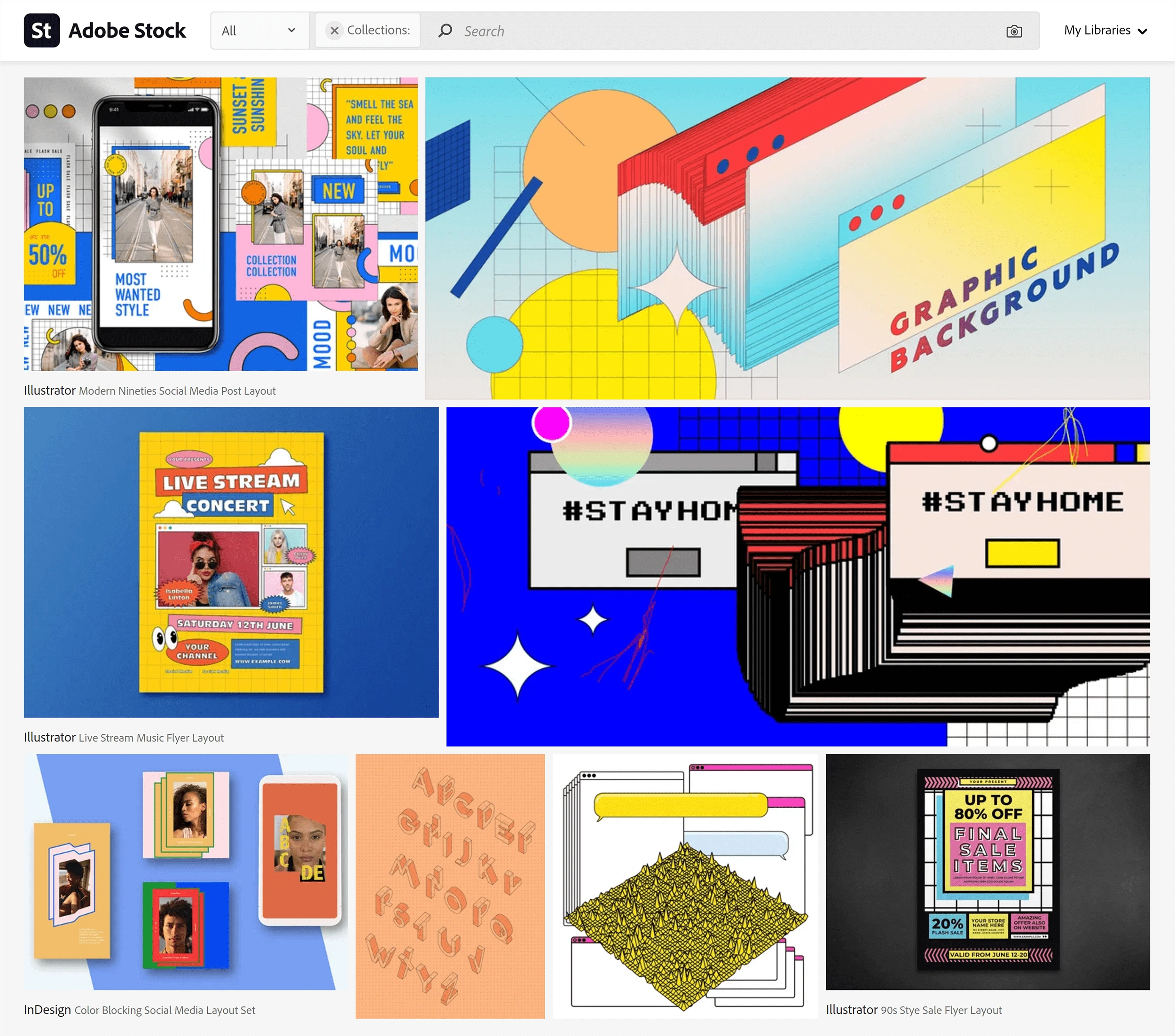 Adobe Stock's collection of vintage vaporwave designs
A retro look in graphic design has always been trendy. And that's no exception for 2022 and beyond.
Graphic design in the next year will likely go against the minimalist trend that dominated the 2010s.
Instead, we're seeing a trend towards a colorful vintage aesthetic that references the 70s and 80s, with touches of the psychedelic, and retro-futurism.
The designs of the next year will be bright, feature bold gradients, use gritty textures, and rely on unusual typefaces.
One early indicator of this emerging trend was Joe Biden's social media campaign materials.
Senior creative advisor Robyn Kanner who oversaw the colorful psychedelic images said "I think isolation is a very big thing that happened over the last year, and there's a fundamental warmth to gradients that beats flat color."


Graphics from the 2020 Biden/Harris presidential campaign, from AIGA.
A variety of brands like Burger King will likely adopt Psychedelic swirls, funky 70s fonts, and subject matter that tackles social and political issues in the next year, a part of the larger trend towards escapism.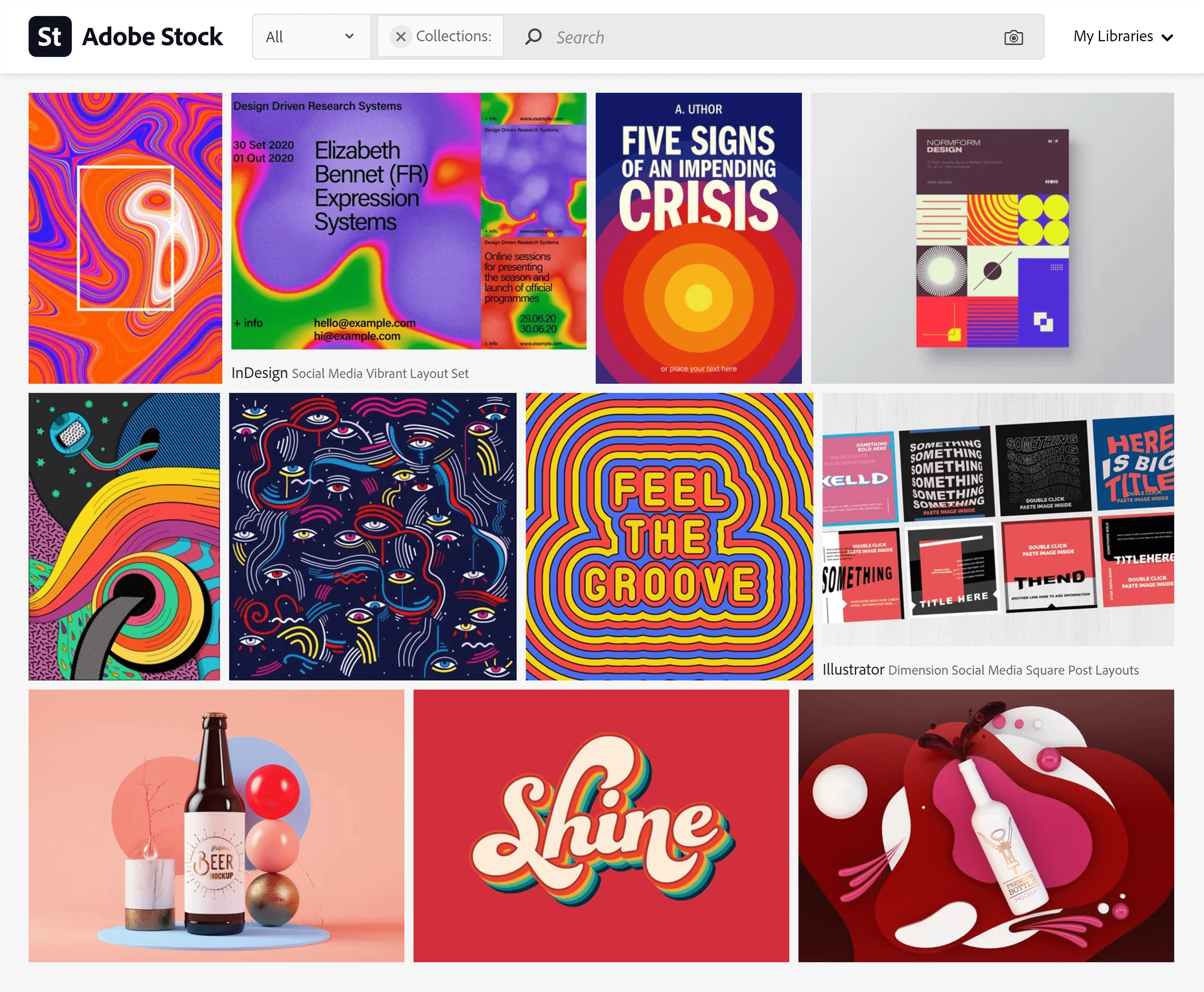 Adobe stock's collection of psychedelic images.
Shea Molloy, vectors and illustrations lead at Adobe Stock calls the trend in psychedelic imagery a response to increased attention to climate and sustainability, and an "expressive fantasy" escape from long months of sheltering in place.
Conclusion
From 3D elements to nostalgic callbacks, these are the top graphic design trends to watch over the next few years.
Overall graphic design will seek to meet the unpredictability of the previous year with greater attention to authenticity, human connection, and social purpose.
As with other creative arts, expect graphic design to continue to evolve closely alongside cultural attitudes.