The 8 Most Interesting EdTech Trends Of 2023
You may also like:
Education technology has the opportunity to improve learning outcomes for hundreds of millions of children and adults worldwide.
But what are the biggest trends in edtech for 2023?
And what's coming around the corner?
Read on to find out.
1. Tech-Enabled Immersive Learning
Extended reality (XR) is an umbrella term for augmented reality, virtual reality, or the combination of related technology with the real environment.
And it's one of the biggest edtech trends happening right now.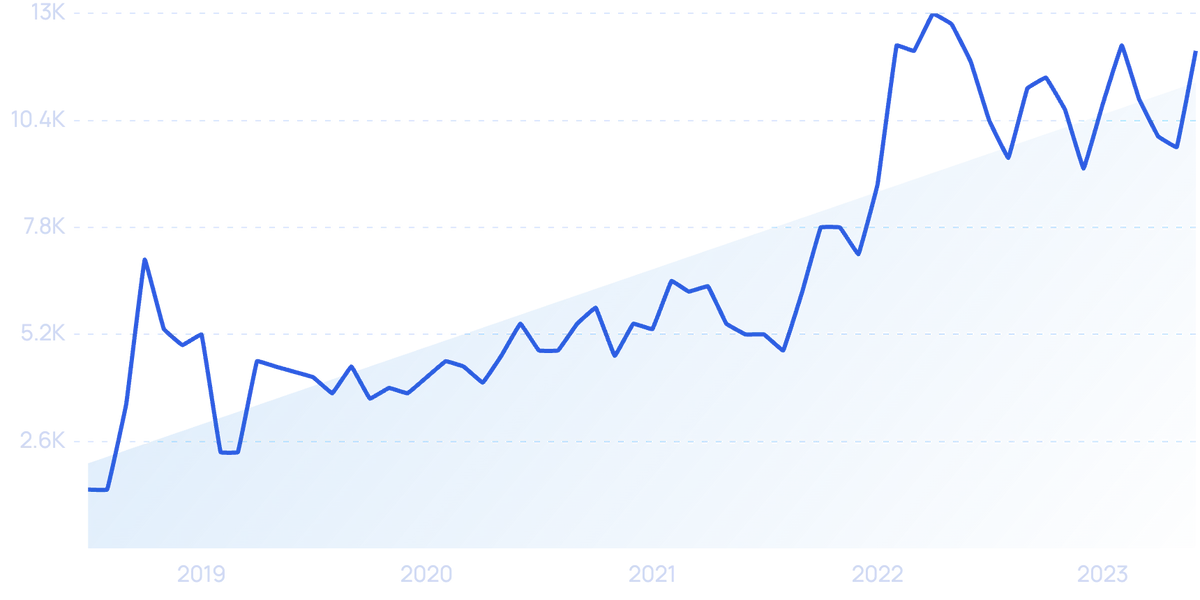 Google searches for "extended reality" are up 745% in 5 years.

One big reason is cost.
The price of a standalone VR headset is already lower than ever, and expected to drop further to $200 in 2023 (and even lower for mobile-based VR units).
Cheaper units means that more schools can use them as a standard part of their curriculum.
Separately, the total value of AR in education is expected to reach $5.3 billion in 2023.
But how can these technologies be used to teach?
One way is by enhancing the visual learning process.
Using AR, students can see 3D depictions of dinosaurs, chemical elements, the human body and more. Products like Adobe Aero are making it easy for anyone to build AR objects.
While a real expense for many schools, VR can actually be used to save money on physical equipment.
For example, Danish startup Labster provides interactive VR laboratories that STEM students can run experiments with. No million-dollar lab needed.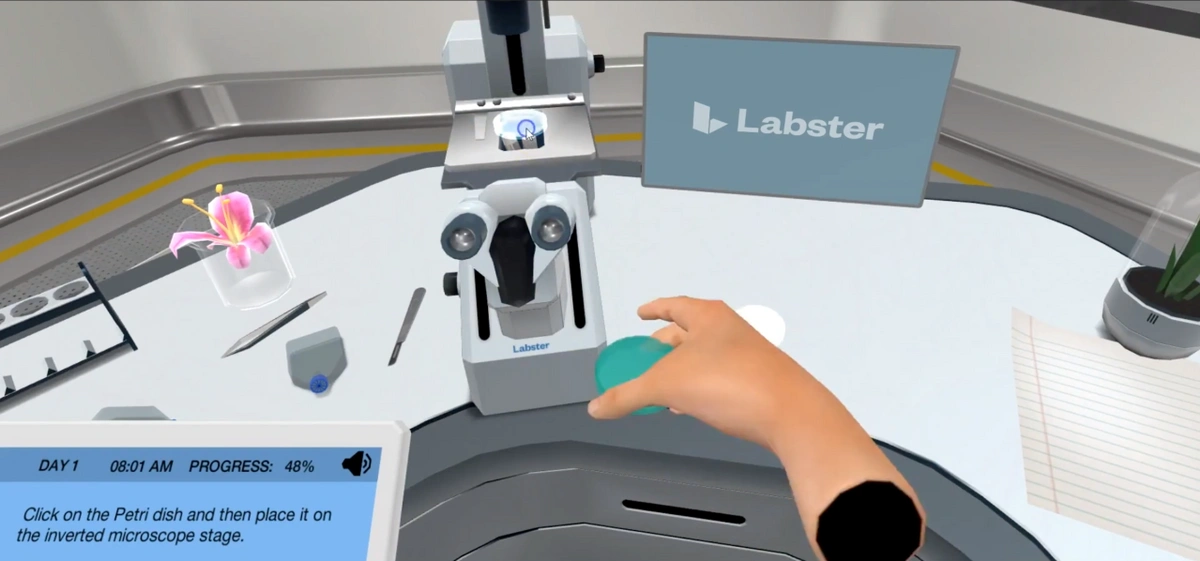 A Labster VR laboratory.
While Google Expeditions lets classes take virtual field trips to places like Mount Everest and the Louvre.

Google Expeditions lets classes take virtual field trips using VR and AR.
And for adults, Interplay Learning lets tradespeople learn skills like HVAC repair and solar panel installation.
VR is also assisting special needs students.
Students with disabilities can use VR to see things they can't physically access. And autistic kids can rehearse scenarios they're likely to encounter in the outside world.
Another type of immersive learning is "makerspaces".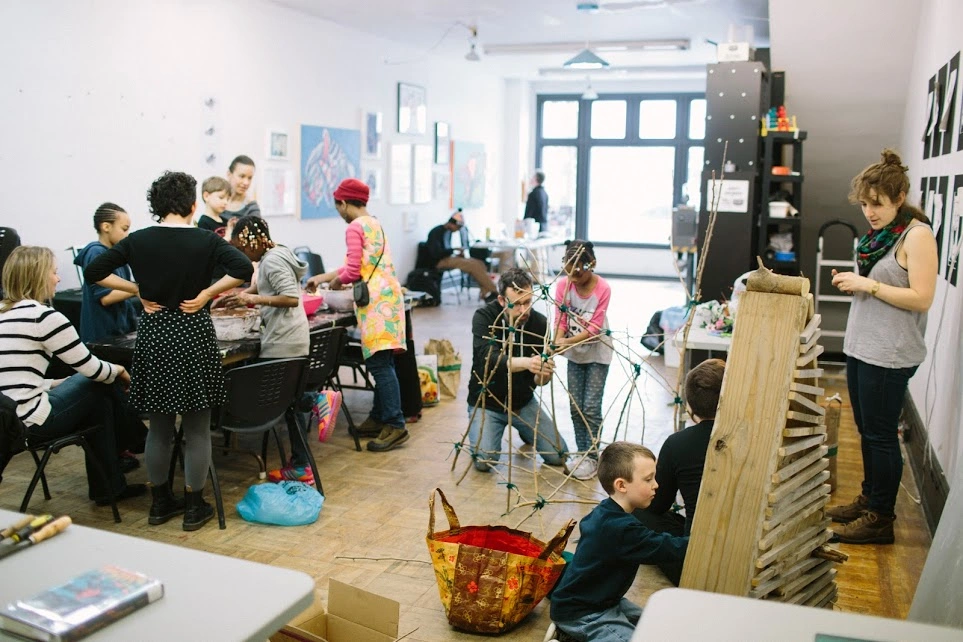 An example of a makerspace.
Unrelated to AR and VR, makerspaces are physical areas of a classroom, school, library, or community center that allow students to build things by hand.
They can be used for any creative endeavor, like creating books or art. But makerspaces are often used for tech projects.
For example, students are using littleBits kits to learn programming.
2. Innovative K-12 Homeschooling Startups
Interest in homeschooling in the US has been increasing for years.
In fact, homeschoolers currently make up 3.4% of American school-aged children.
And because of the coronavirus pandemic, homeschooling has been an even hotter topic over the past couple of years.
But a lot of homeschooling is still conducted with old-school pen and paper, using workbooks that can be expensive or outdated.
So it's no surprise that several edtech startups are stepping in to offer new, tech-enabled homeschooling solutions.
One of these is Prisma.
Offering a blend of in-person and live online learning experiences, Prisma separates the roles of instructor and facilitator/coach.
And promises to unlock learners' potential in the process.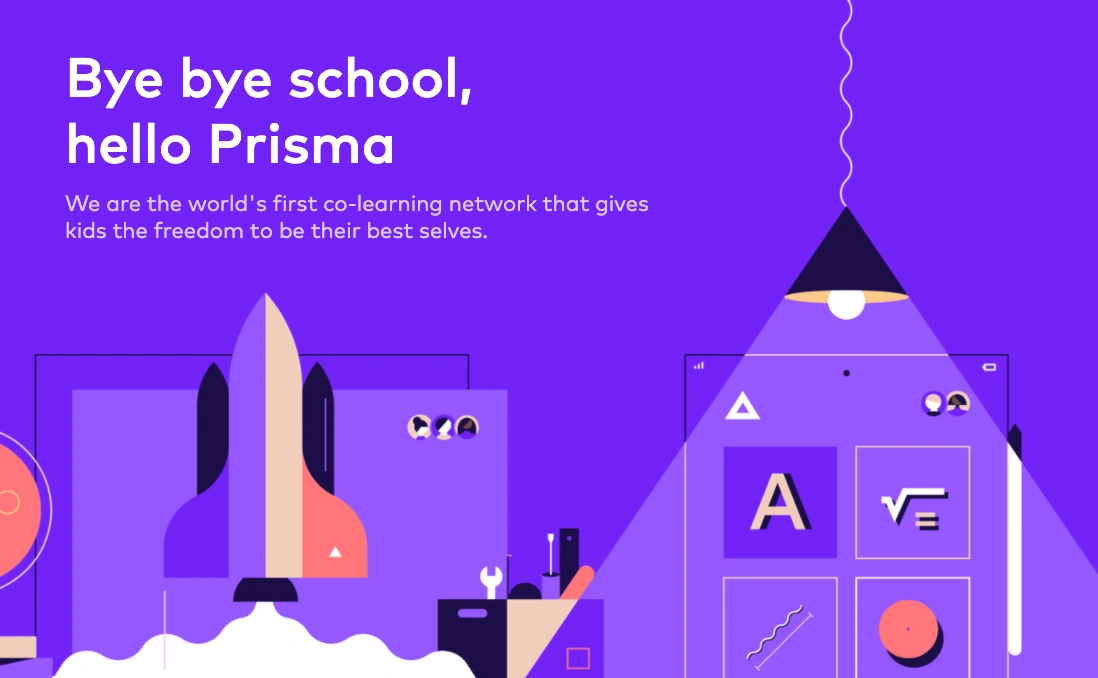 Prisma offers students a blend of in-person and live online learning experiences.
Outschool is another interesting edtech startup in the homeschooling space.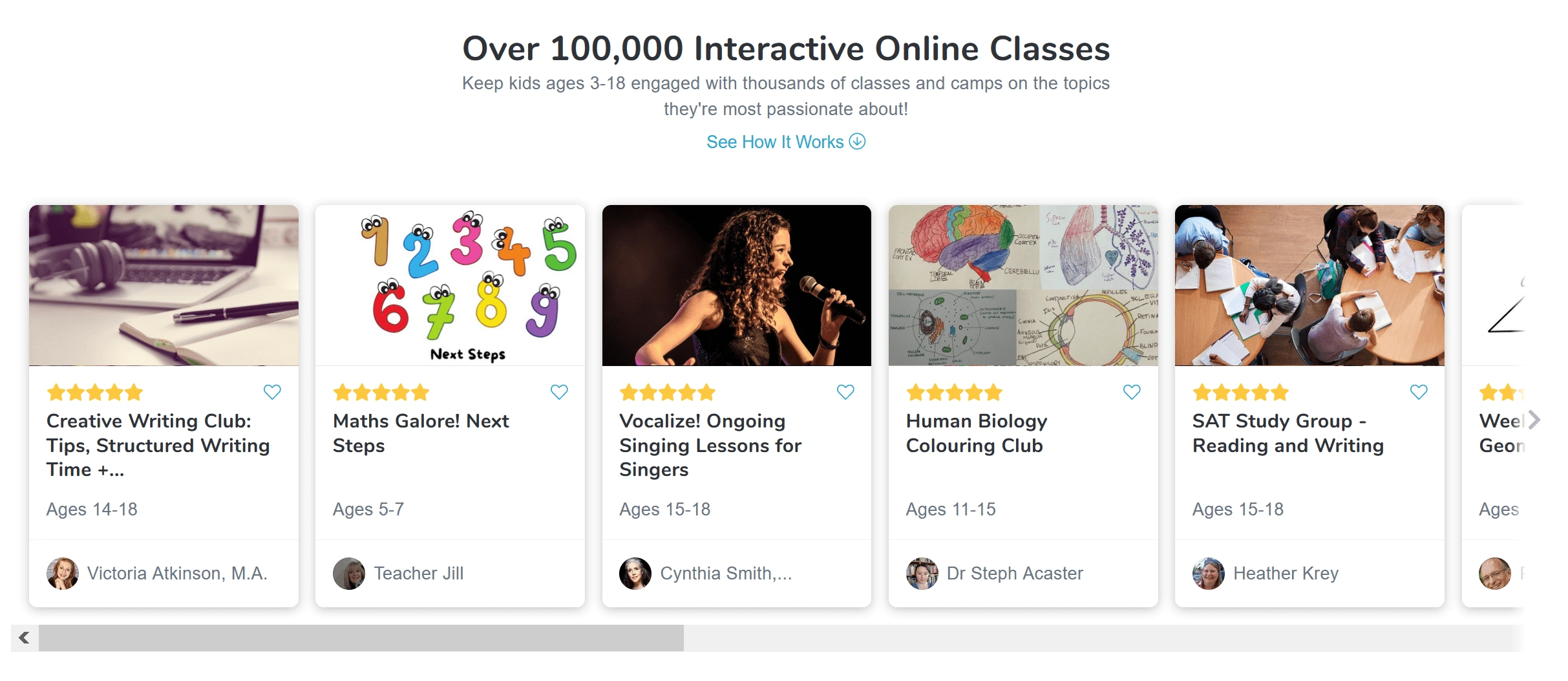 Outschool is a fast-growing startup in the education technology space.
Outschool works by matching students with teachers for online learning in small groups, conducted live.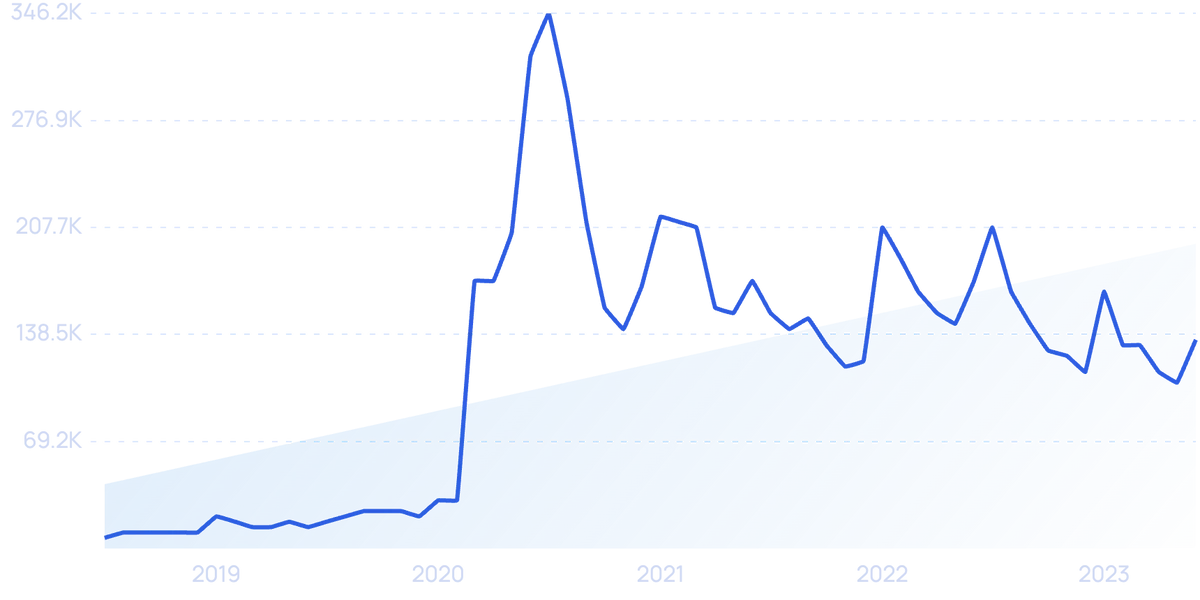 Searches for the online homeschooling startup Outschool are up 1,850% in 5 years.
A third example is Primer.
This startup wants to build the "full-stack infrastructure" to help parents homeschool their kids, with the hope of bringing homeschooling into the mainstream.
The platform includes a tool to help parents navigate local regulations, a learning management system, and a library of curated educational resources.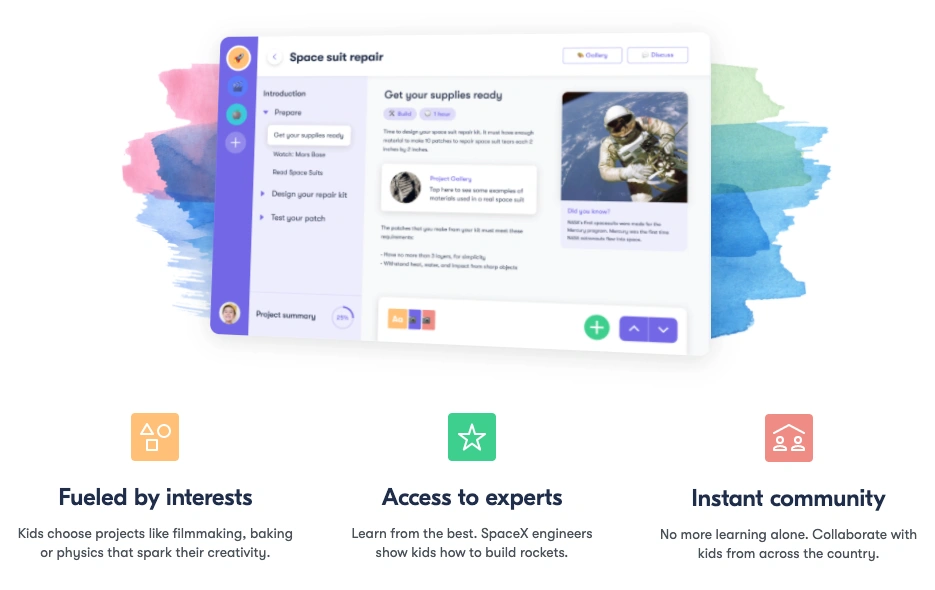 Primer wants to make homeschooling a mainstream option.
3. eLearning
In 2021, there was probably no bigger education trend than eLearning.
According to the Research Institute of America, eLearning increases retention rates by 25% to 60%.
It's also extremely scalable, allowing the best educators to reach many students at the same time (or at different times, in the case of on-demand pre-recorded courses).
And at a much lower cost than traditional in-person classes.
No wonder this industry is expected to exceed $1 trillion by 2028.
The homeschooling startups we just covered are following the eLearning trend for K-12.
But tools that aren't built for online learning are also being used en masse to teach courses live. An example of this is via Zoom.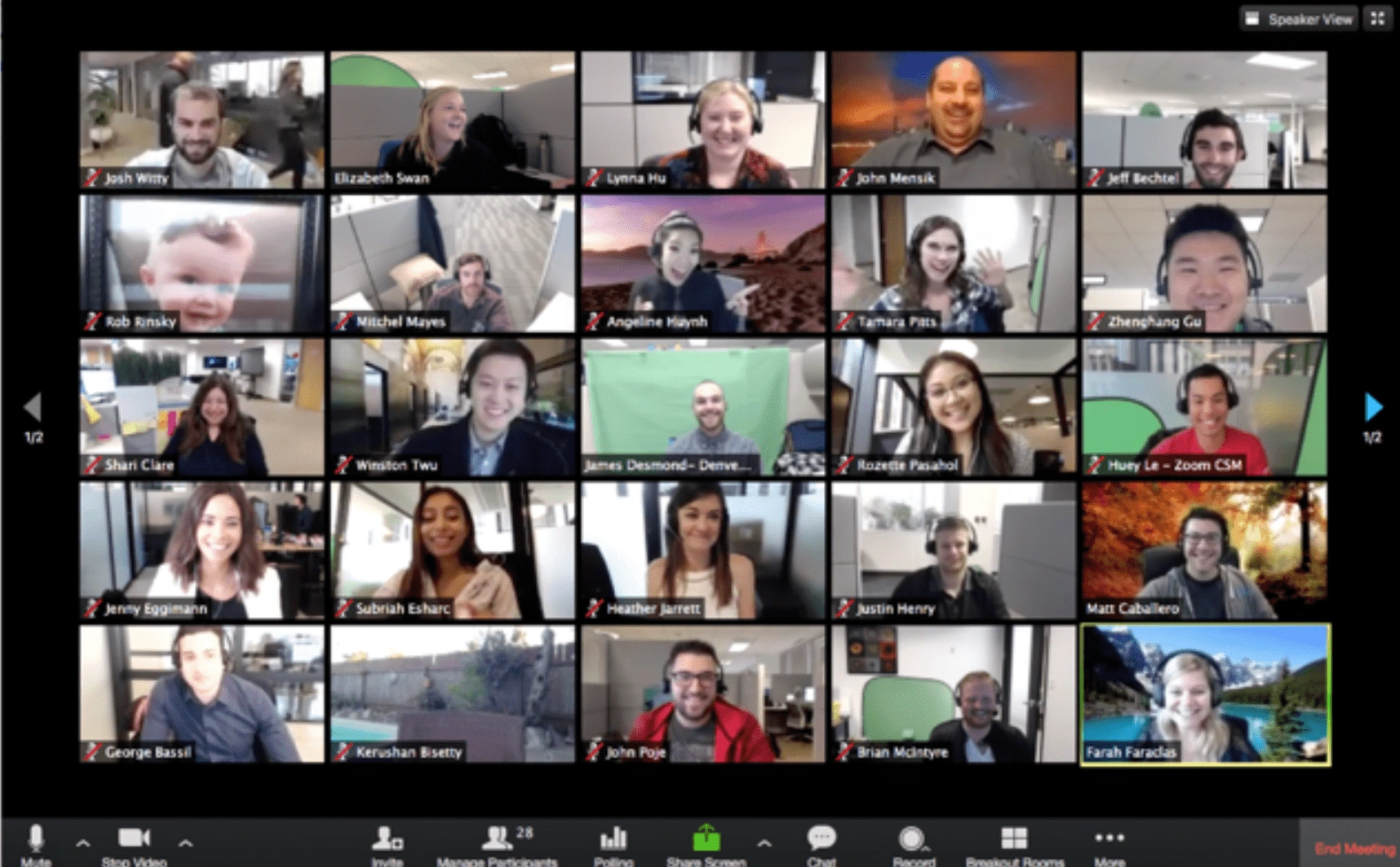 Zoom is still the go-to video teaching tool for many organizations.
Additionally, a whole host of service providers have stepped in to serve different segments of this growing sub-industry.
Some colleges have started offering 100% online bachelor's degrees in recent years.
And many others have offered online courses during the pandemic.
So it's safe to assume a good portion of them will continue to offer online learning post-pandemic as well.
While Coursera has partnered with scores of universities (including Stanford and Yale) to provide higher education courses and degrees online.
And beyond college, Udemy offers online courses for professionals seeking to improve their skills.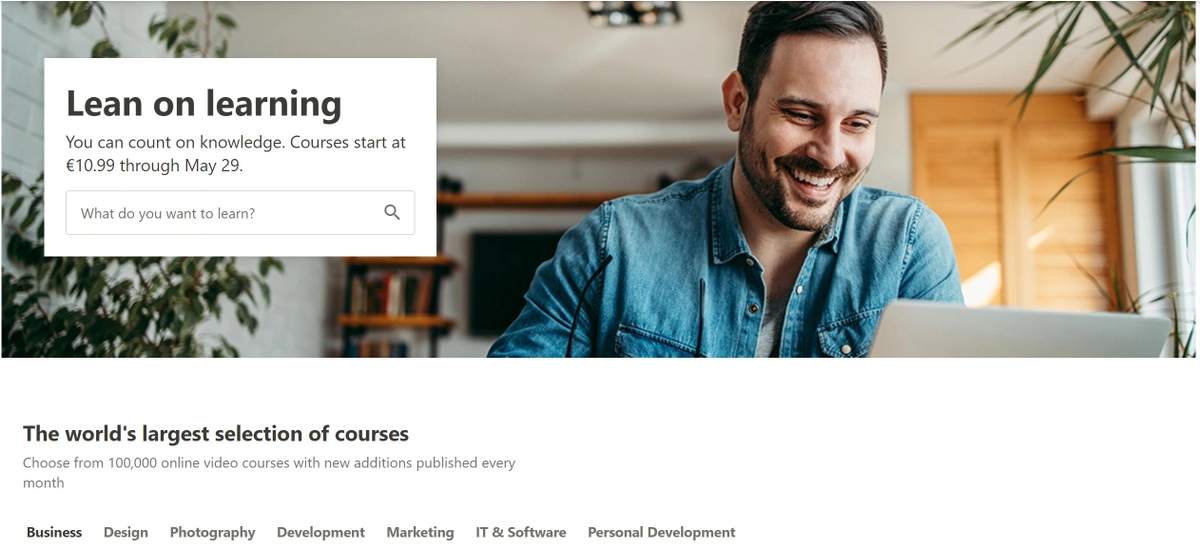 Udemy's homepage.
And it's been growing extremely quickly, with searches for the brand up over the past 5 years.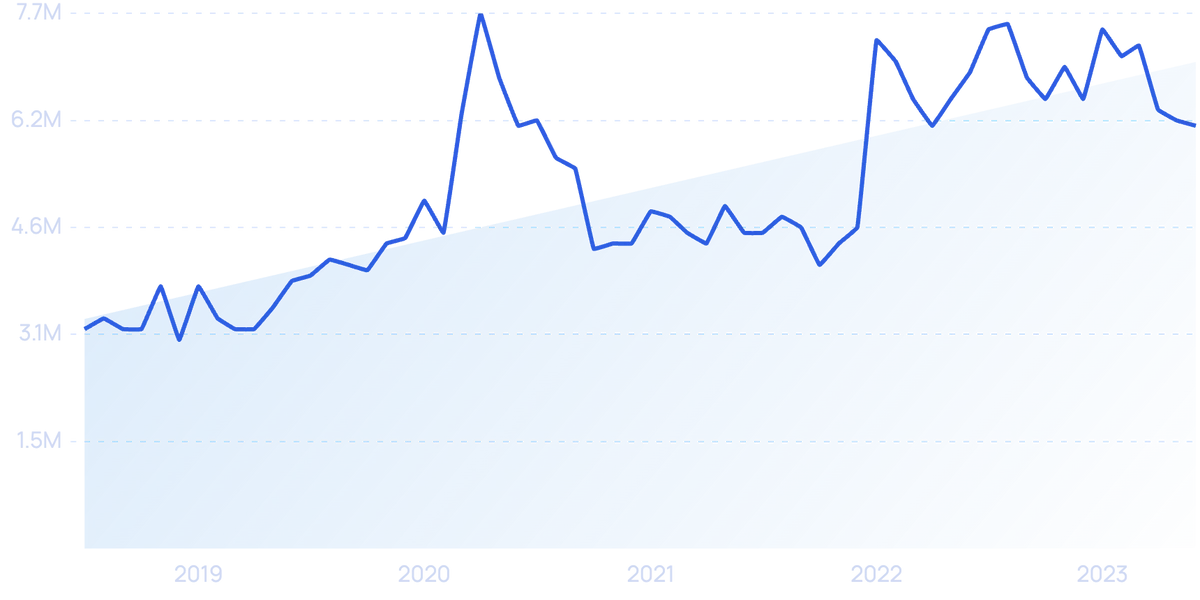 Udemy's search volume has increased by nearly 92% over the last 5 years.

Other major players in the eLearning space include:
MasterClass, a subscription service for on-demand courses taught by celebrities.
Teachable and Thinkific, course-creation platforms for entrepreneurs.
Lessonly, B2B training software.
Italki, 1-on-1 language tutoring.
DailyBurn, an app for exercise courses.
In K-12 education, the eLearning trend is unlikely to slow down. But it's not without its challenges.
According to a survey of IT leaders in the US educational system, only 7% expect their school districts to return to pre-pandemic onsite teaching this fall.
However, 87% named off-campus internet availability as an urgent issue to resolve to maximize distance learning possibilities.
4. Accessible Education
As of 2018, there were 258 million children worldwide not getting an education.
Things are improving: that number is down from 378 million in 2000.
But there's still a long way to go when it comes to accessibility.
Even in Europe and North America, there are millions of out-of-school children.
eLearning promises to help solve this problem. However, there are still barriers.
For example, many schools have doled out Chromebooks to each student. But some of these homes lack internet access.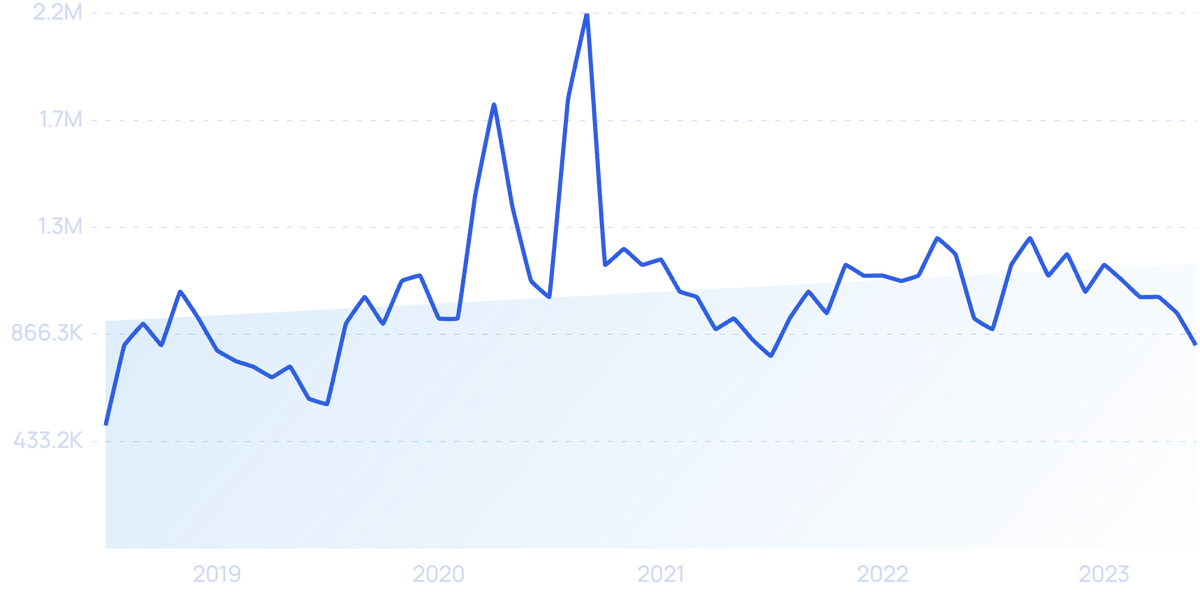 Searches for "Chromebook", a type of low-cost laptop that runs Google's Chrome OS software have increased over 5 years.
In the US, 86.6% of households have broadband. But in rural areas, the number is much lower.
Device availability is another challenge.
Mobile-first learning may be able to help with both of the above.
After all, mobile devices are cheaper than laptops. And rather than requiring wifi access, they can rely on mobile data service.
But not everyone can afford a dedicated additional mobile device, or a data plan for it either.
So in some cities, local PBS networks are broadcasting lessons on TV for pre-K to 8th graders. While some libraries have offered curbside book deliveries.
At the same time, many edtech leaders are calling for the FCC to use its E-Rate program to help bring reliable internet access to homes.
For homeschoolers and underserved communities, free educational resources are also helpful.
Open Educational Resources (OER) and Free and Open Source Software (FOSS) offer no-cost use of materials and software for educational purposes, enabling students and educators access that would not otherwise be possible.
5. AI-Enabled Adaptive Learning (and Admin)
Adaptive learning is a high-tech form of personalized education.
Thanks to AI, digital learning interfaces can adapt to students' needs in real-time, providing the lessons and exercises that are needed to fill in knowledge gaps and reinforce concepts.
All at the level of the individual student.
Automated, intelligent tutoring systems have been on the rise for years.
In fact, the first "teaching machine" was created in 1924.
But it's only recently that processing power (both in the cloud and on local devices) has become powerful enough to employ AI for this purpose.
Unlocking near-unlimited possibilities for personalized learning.
One example is the AI-powered math tutoring service Thinkster, which promises up to a 90% improvement in math scores for K-8th graders.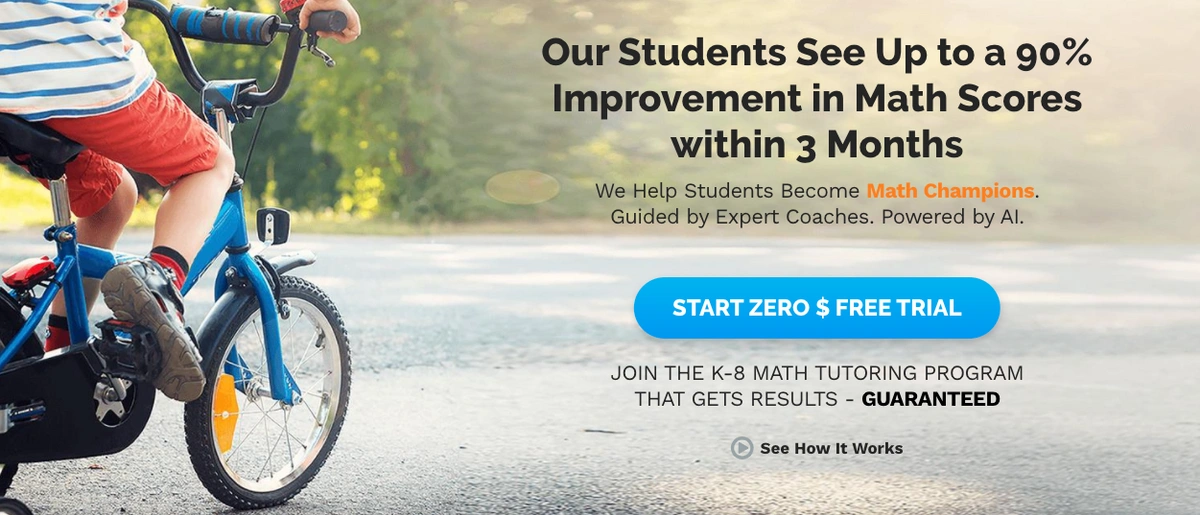 The Thinkster homepage.
And in April 2020, Thinkster acquired another AI-based adaptive learning service called SelectQ.
SelectQ applies the technology for SAT test prep tutoring.
Adaptive learning is also present in the ROYBI Robot, named one of Time Magazine's best inventions of 2019.
The ROYBI Robot uses machine learning to tailor its educational content to the child who's interacting with it, taking the child's learning style and emotions into account.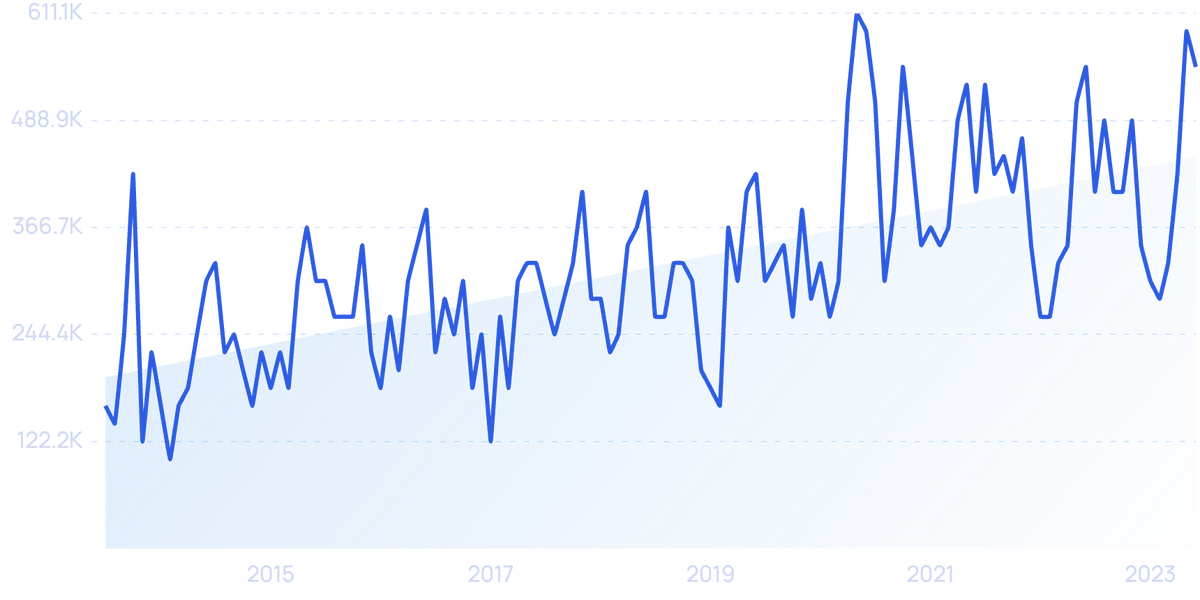 Google searches for "ROYBI" have had ups and downs but they're up 237% over 10 years.
Artificial intelligence is also being used to grade essays in at least 21 US states - though the results aren't always flawless.
AI-enabled chatbots are becoming increasingly common as well.
For example, the chatbot-like Duolingo uses adaptive learning to teach foreign languages.
And chatbots like Ivy.ai and AdmitHub are being used as higher-ed administrative assistants, helping with anything from the college admissions process to student housing and financial aid.
These automated tools can drastically reduce costs for colleges, as the average cost of a call center call is about $5.
6. Gamification
Gamification in education is nothing new.
For ages, teachers have been offering students prizes for reading books, achieving good grades, or otherwise being a good pupil.
But in the digital era, game mechanics can be used in even more ways.
In fact, many educational tools are simply games.
Minecraft is probably the most common example.
This "sandbox" style game has been used to create stage performances, write stories, and even teach students about DNA.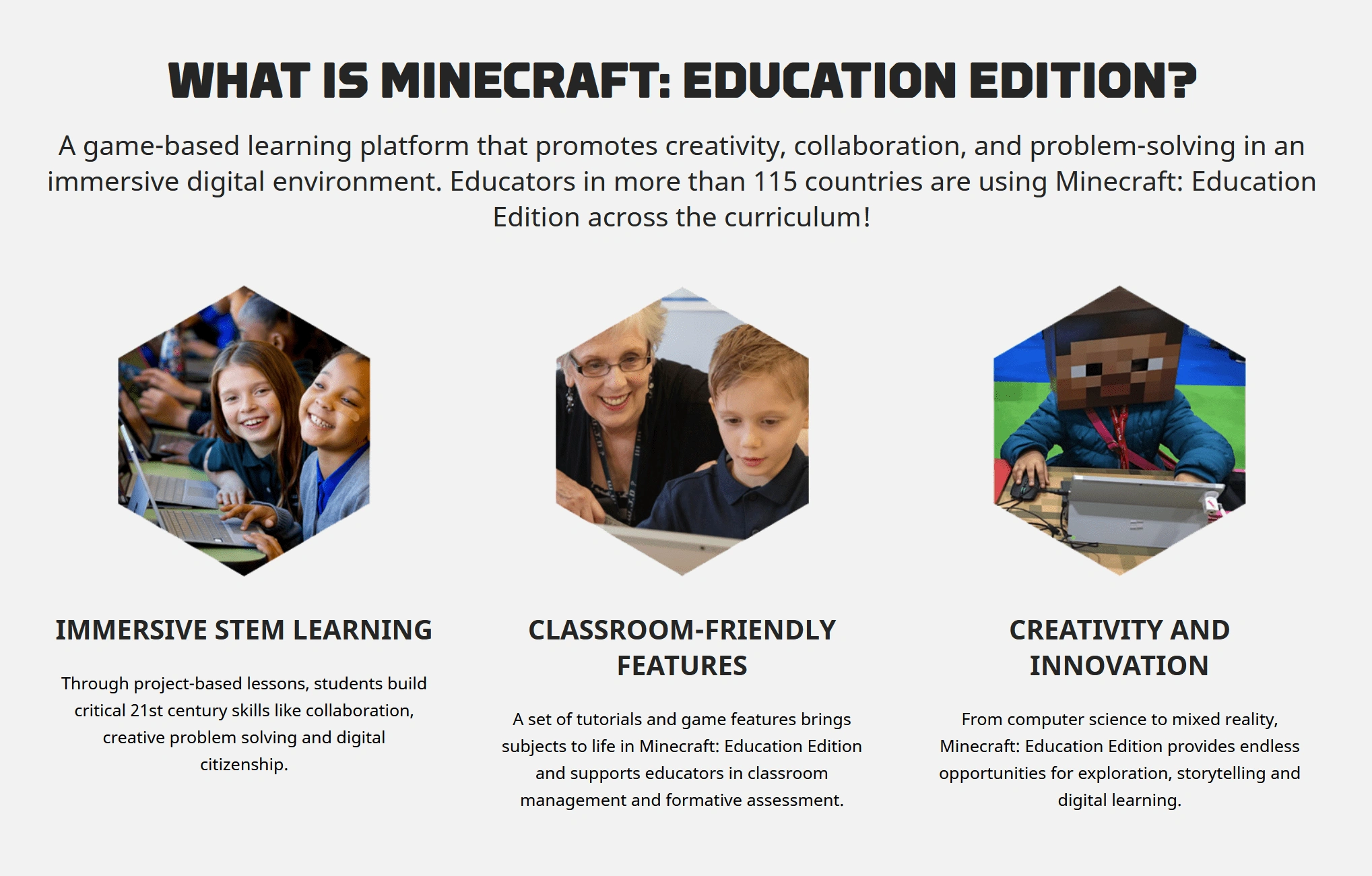 Minecraft can be used to play. And to teach.
And with over 100 million monthly players, gaming platform Roblox is now even bigger than Minecraft. It's being used around the world to teach programming and game design.
Interest in Roblox has risen by 85% over the past 5 years.
On the other hand, game mechanics are being added to non-games as well.
Socrative offers a "space race" feature that turns quizzes into a competitive game.
Knowre brings gaming mechanics (and adaptive learning) to math lessons.
And ClassDojo can add points-based gamification to almost any subject.
7. Google Everything
Google has planted roots in the education system.
Thanks to their low cost and ease of use (and maintenance), Chromebooks have become the standard student-learning device.
And there's no more natural pair to Chromebooks than G Suite for Education.
This suite of tools includes favorites like Google Docs, Sheets, Gmail, and Forms - each of which can be used by faculty or students. (And a free version is available.)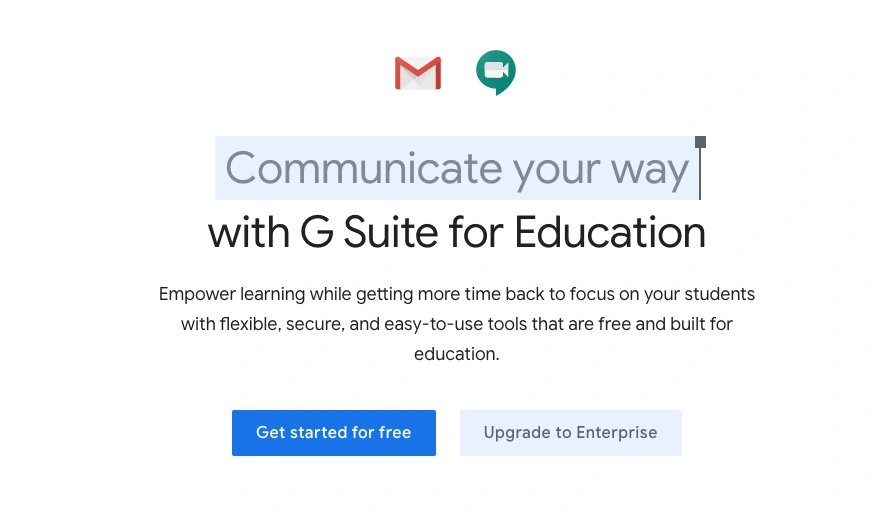 Google's G Suite for Education.
Also included in G Suite for Education are Google Classroom and Google Assignments.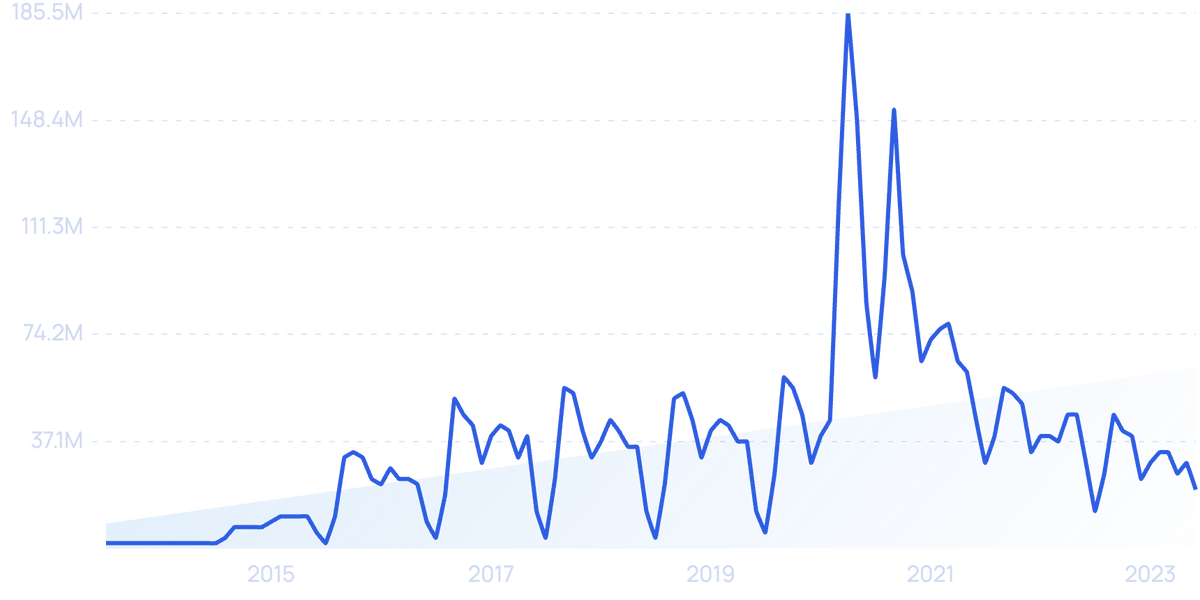 Searches for "Google Classroom" spiked at the height of school closures, then again at the start of the new academic year.
Google Classroom offers a digital space for students and teachers to interact, assign and turn in homework, and more.
While Google Assignments is a tool to help teachers create and grade coursework more quickly.
Finally, Google also offers its Google Cloud Platform to schools and universities, offering cloud storage and computing power for research and other uses.
8. Accelerating Investments in EdTech
Global edtech venture capital investments totaled more than $10 billion in 2020, up from $500 million in 2010.
Some estimate an additional $87 billion in investment over the next decade.
According to EdSurge, from 2014 to 2018 the most well-funded education technology product category in the US was post-secondary education products.
With curriculum products fighting "other" products for second place.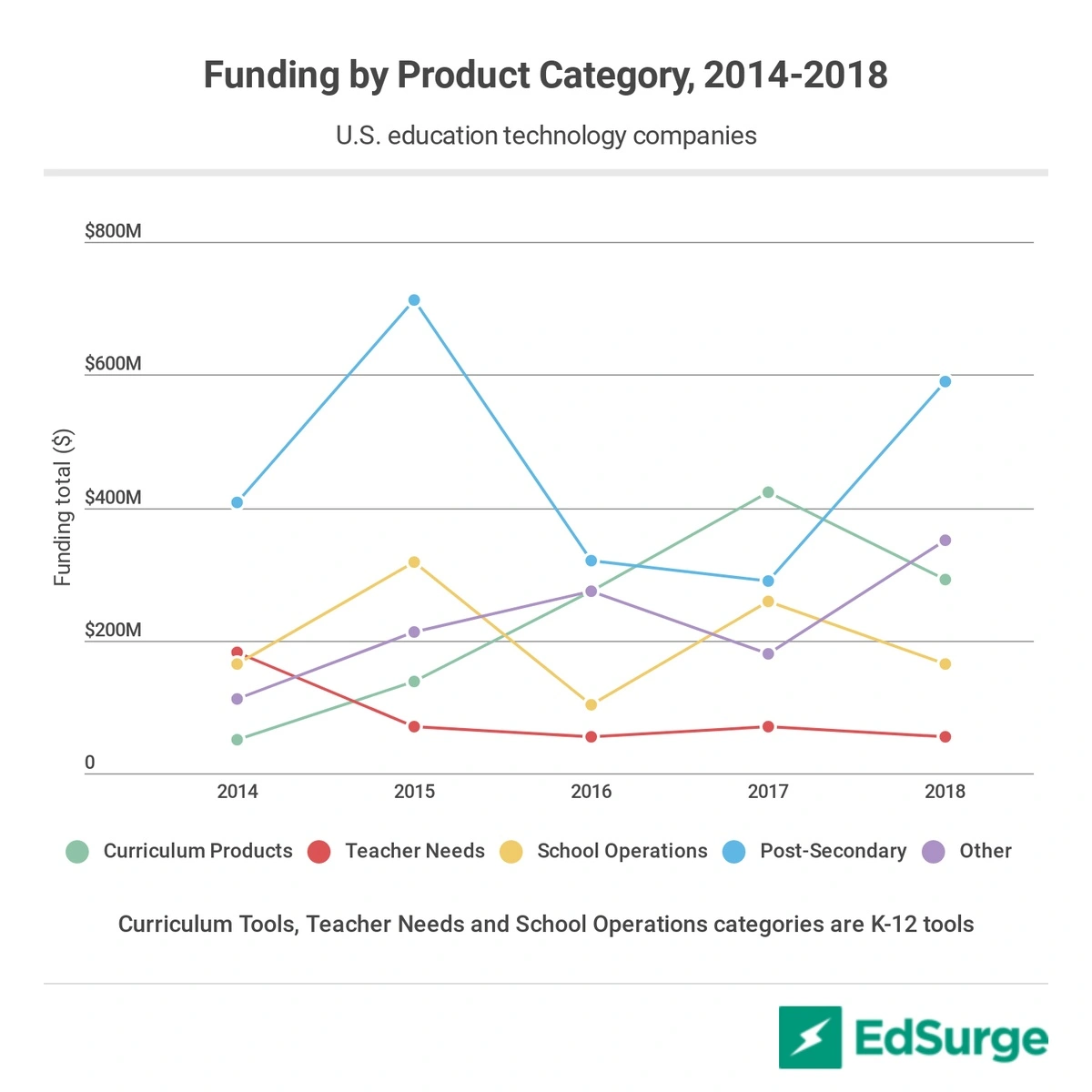 EdTech funding by product category.
Among the well-funded post-secondary edtech companies are CommonBond (which has secured $1.6 billion in funding since 2011) and CampusLogic (which has secured $196.9 million).
However, both are focused on student loans and financial aid services, making them arguably more fintech than edtech.
Lambda School is another highly-watched education startup, which again blends edtech with finance.
Rather than charging its students outright, it uses income-share agreements (ISAs) to make money based on a portion of its graduates' career earnings.
These Western startups may be exciting, but for now, most of the largest edtech "unicorns" are in Asia.
Will the US and Europe pick up the pace? Or will American and European investors put more of their money into foreign ventures?
It will be interesting to see which well-funded startups end up shaking up the education sector.
Wrapping Up
There you have it: eight of the most interesting education technology trends of 2023.
From AI-powered learning to eLearning and more, for PreK-12 and adult learning. Many of these trends are poised to disrupt the field of education as we know it.
Hopefully for the better.