20 Fastest Growing Cities In The US (2022)
The United States is experiencing a massive population shift. Specifically, much of the U.S. population is rapidly migrating to the South and Southwest.
Here, we analyze what's happening in states like Florida, Texas, Arizona, and others, where growth figures are skyrocketing in cities and their surrounding metros. We focus on those identified by the recent US Census and related sources as the top 20 fastest-growing U.S. metro areas. Our purpose is to uncover the causes of this rapid growth and expansion.
The 20 Fastest-Growing U.S. Metro Areas (2010-2022)
A metropolitan statistical area ("metro") is a county or the equivalent with at least one urbanized area with a population of 50,000 or more, plus adjacent territory with a high level of social and economic integration with the core. It's typically referred to as a metropolitan or "metro" area.
In the following U.S. metro area descriptions and discussion, you will note that, in some cases, the metro is defined by a single large city and, in others, by up to four (or more) distinct but geographically proximate cities. Furthermore, these cities are unique but also share regional identities.
While reading through this section, consider the attributes of each area that have merged to define the area as a "fast-growing metro area," as opposed to other metro areas throughout the country.
Our data comes from the most recent (2020) U.S. Census and related sources unless otherwise noted.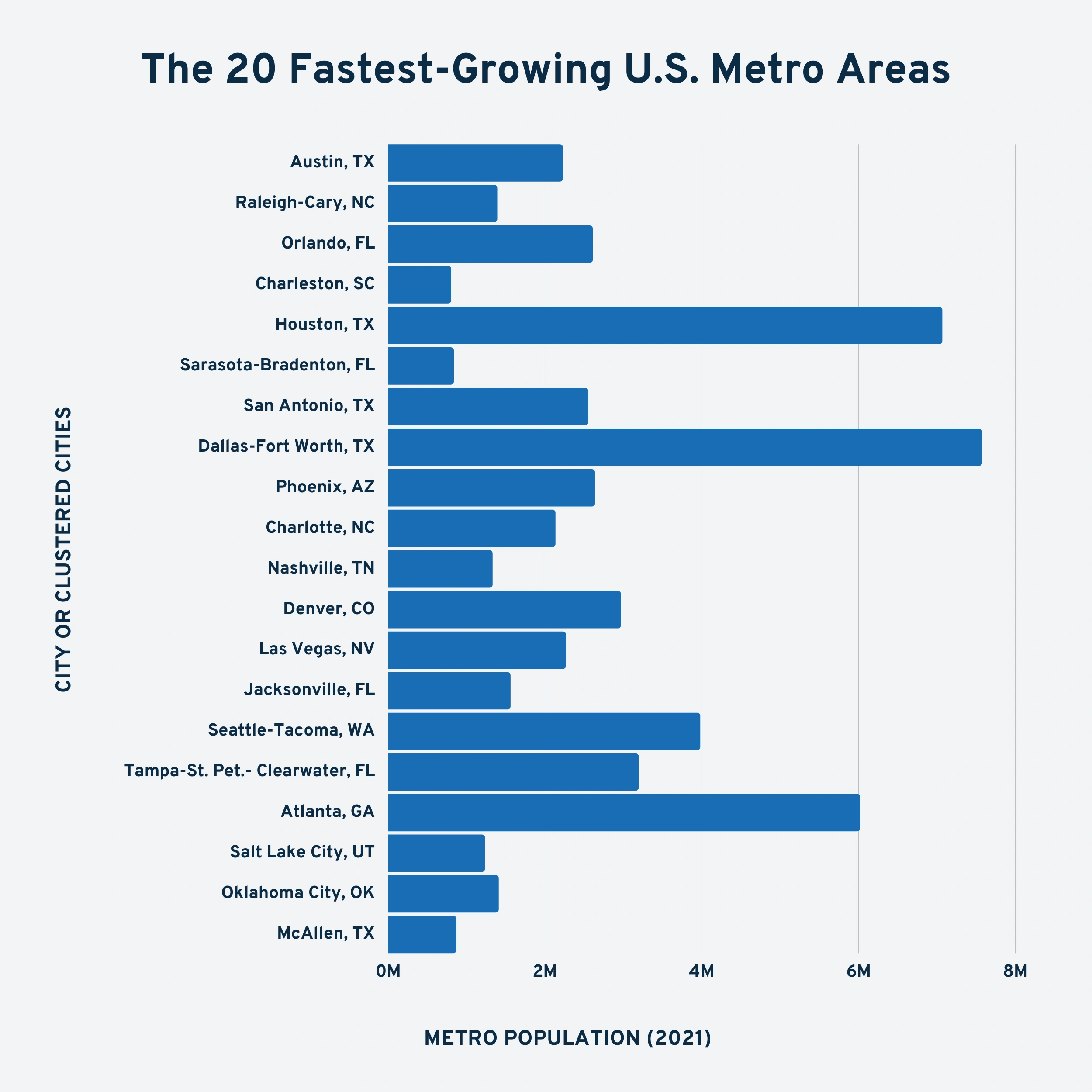 Here are the top 20 fastest-growing cities in the U.S.:
City or Clustered Cities
Population (city) (2021)
Population (metro) (2021)
Growth Rate
Austin, Texas

(Austin-Round Rock-Georgetown, TX Metro)

961,885
2,227,083
29.8%
Raleigh-Cary, North Carolina

(Raleigh-Cary, NC Metro)

467,665 / 174,762
1,390,785
23%
Orlando, Florida

(Orlando-Kissimmee-Sanford, FL Metro)

307,573
2,608,147
22.2%
Charleston, South Carolina

(Charleston-North Charleston, SC Metro)

143,151
802,122
20.7%
Houston, Texas

(Houston-The Woodlands-Sugar Land, TX Metro)

2,304,580
7,066,140
19.4%
Sarasota-Bradenton, Florida

(North Port-Sarasota-Bradenton, FL Metro)

434,006 /

50,698

836,995
19.2%
San Antonio, Texas

(San Antonio-New Braunfels, TX Metro)

1,434,625
2,550,960
19.1%
Dallas-Fort Worth, Texas

(Dallas-Fort Worth-Arlington, TX Metro)

1,304,379 /

918,915

7,573,136
19%
Phoenix, Arizona

(Phoenix-Mesa-Chandler, AZ Metro)

1,608,139
2,636,883
18%
Charlotte, North Carolina

(Charlotte-Concord-Gastonia, NC-SC Metro)

874,579
2,132,000
17.5%
Nashville, Tennessee (Davidson County)

(Nashville-Davidson--Murfreesboro--Franklin, TN Metro)

715,884
1,933,860
17.5%
Denver, Colorado

(Denver County)

(Denver-Aurora-Lakewood, CO Metro)

715,522
2,967,239
16.7%
Las Vegas, Nevada

(Las Vegas-Henderson-Paradise, NV Metro)

641,903
2,266,715
16.2%
Jacksonville, Florida

(Jacksonville, FL Metro)

949,611
1,559,514
15.9%
Seattle-Tacoma, Washington

(Seattle-Tacoma-Bellevue, WA Metro)

737,015 /

219,346

3,979,845
15.7%
Tampa-St. Petersburg- Clearwater, Florida

(Tampa-St. Petersburg-Clearwater, FL Metro Area)

384,959 /

258,308 /

117,292

3,194,831
14.8%
Atlanta, Georgia

(Atlanta-Sandy Springs-Alpharetta, GA Metro)

498,715
6,018,744
13.9%
Salt Lake City, Utah

(Salt Lake City, UT Metro)

199,723
1,232,696
13.3%
Oklahoma City, Oklahoma

(Oklahoma City, OK Metro)

681,054
1,408,950
12.4%
McAllen, Texas

(McAllen-Edinburg-Mission, TX Metro)

142,210
868,707
12.1%
*The ranking order is from Census.gov
1. Austin, Texas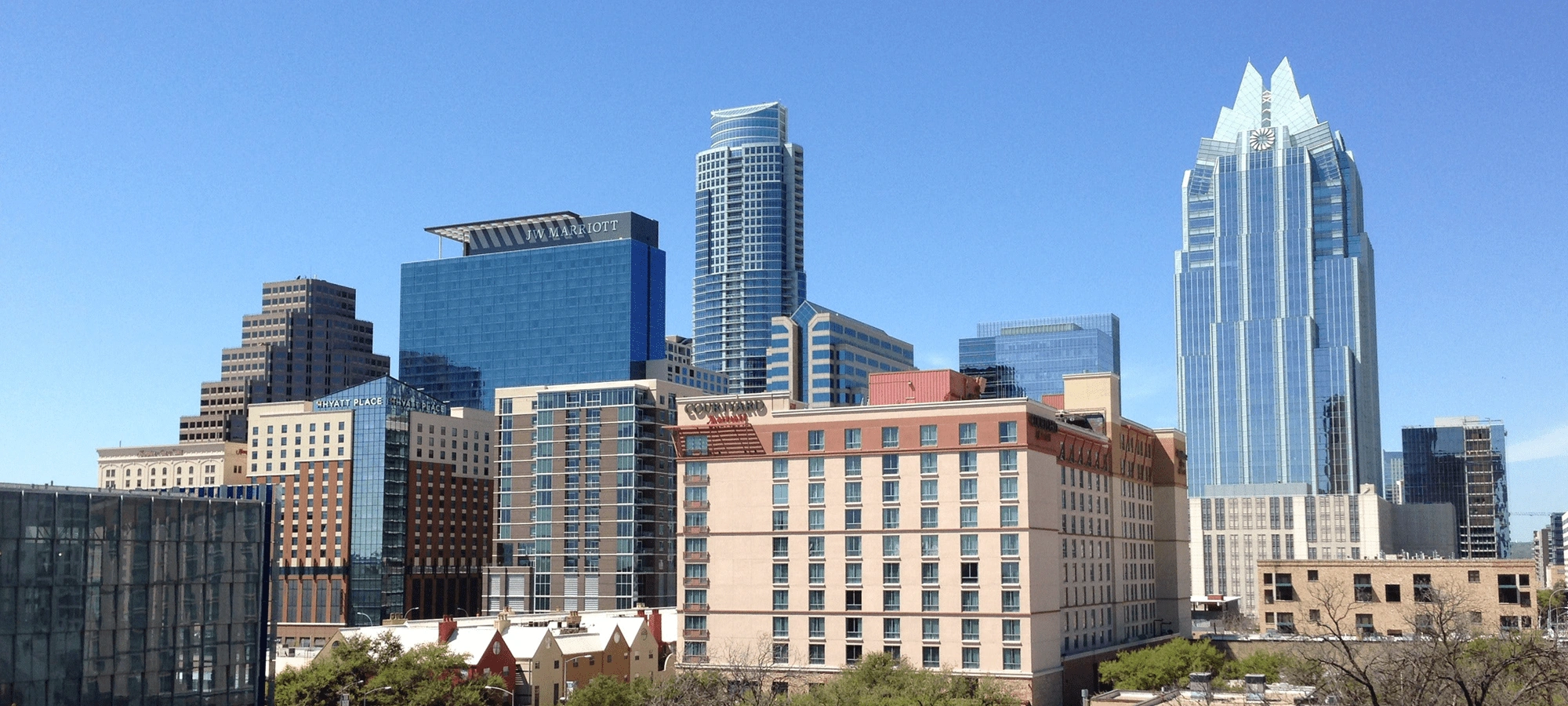 Austin is a highly diverse city, and the more it grows, the more diverse it becomes. With nearly 51,000 students enrolled, the University of Texas at Austin (along with several smaller colleges) regularly brings new people and ideas to the region. These include everything from the frequency and broad array of musical performances to works by prominent researchers to cutting-edge computer technology.
Austin metro area comprises cities and towns like Round Rock, Leander, Georgetown, Cedar Park, Pflugerville, Kyle, Hutto, Brushy Creek, Buda, Lakeway, Lockhart, Manor, Talor, Wells Branch, and several smaller municipalities. And throughout the area, you'll find well-known employers, with many in the tech industries (including startups). This is not to mention the national, state, county, and city governments that work in the city and region.
LinkedIn data found that from May 2020 to April 2021, Austin gained 217 tech workers for every 10,000 existing ones. Moreover, according to Vyopta's Alfredo Ramirez, "while Austin is not Silicon Valley, technology companies from that area like Apple, Google, Facebook, Tesla and Oracle have established large workforces and office campuses in the Austin metropolitan area.
Austin and its surrounding communities have numerous benefits outside the workplace to offer their residents, such as:
Year-round warm weather (though it is scorching hot for about three months).
Outstanding variety and quality of food.
Extensive parkland, lakes, and rivers—with lots of outdoor recreation opportunities.
Live music nearly anytime and anywhere.
A sense of community.
2. Raleigh-Durham, North Carolina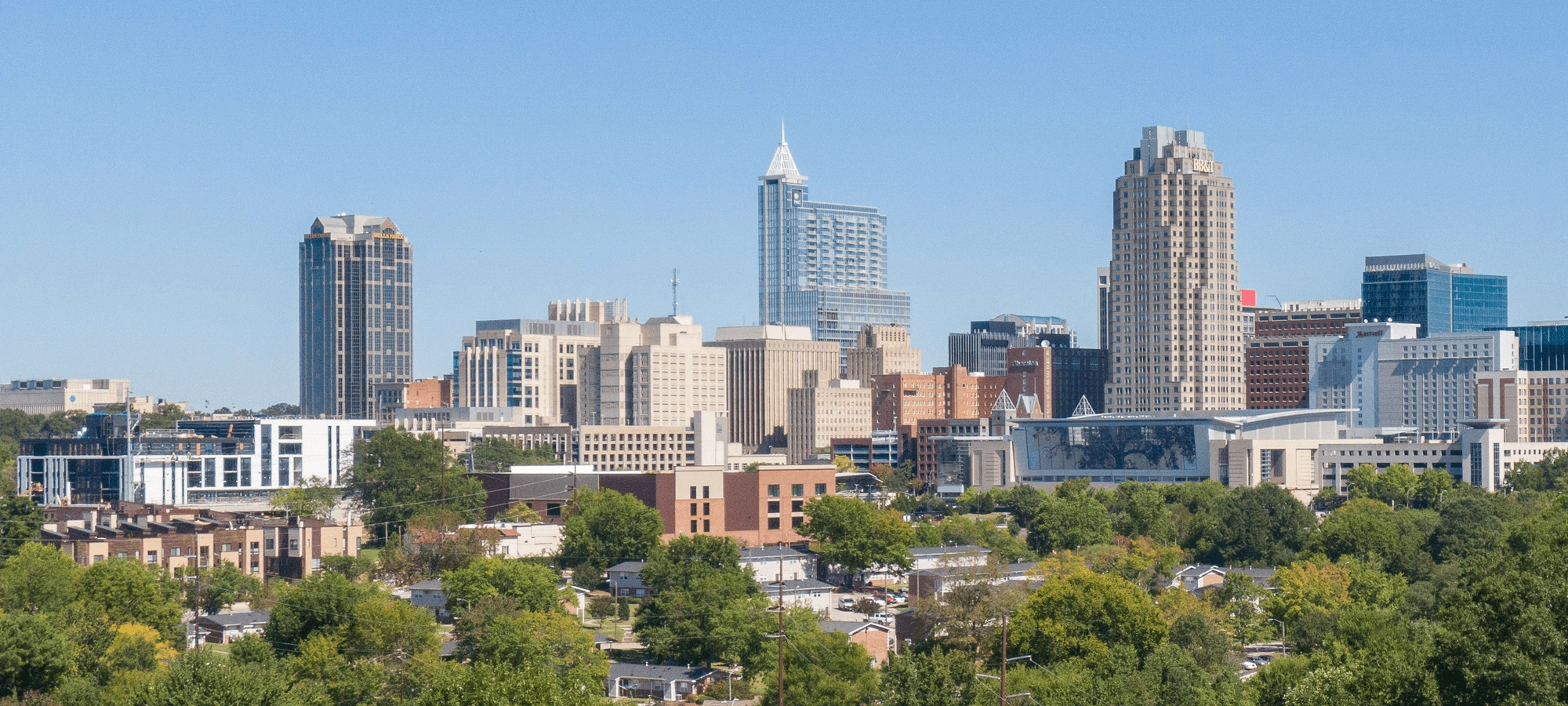 The Raleigh-Durham area is home to over 1.5 million people and numerous higher education institutions, including:
Duke University
The University of North Carolina at Chapel Hill
North Carolina Central University
Meredith College
Shaw University
William Peace University
Durham Technical Community College
And high-end research facilities like Research Triangle Park.
But education is just one industry employing the area's residents. In addition, of course, there are supply, hospitality, healthcare, and other businesses affiliated with these campuses. Additional employers are Cisco Systems, Fidelity Investments, IBM, Microsoft, Dell Technologies, Apple, Accenture, Novo Nordisk, Deloitte, and other companies from various sizes and industries.
However, people don't come to the Research Triangle just for these well-regarded employers or because it is a known tech hub. They come for great dining and entertainment, museums, parkland (like Umstead and Eno River State Parks), outdoor recreation, and more.
Besides Raleigh and Durham, the Greater Triangle region comprises numerous smaller cities and towns like Cary, Chapel Hill, Apex, Wake Forest, Holly Springs, Garner, Morrisville, Clayton, Carrboro, and several other municipalities.
3. Orlando, Florida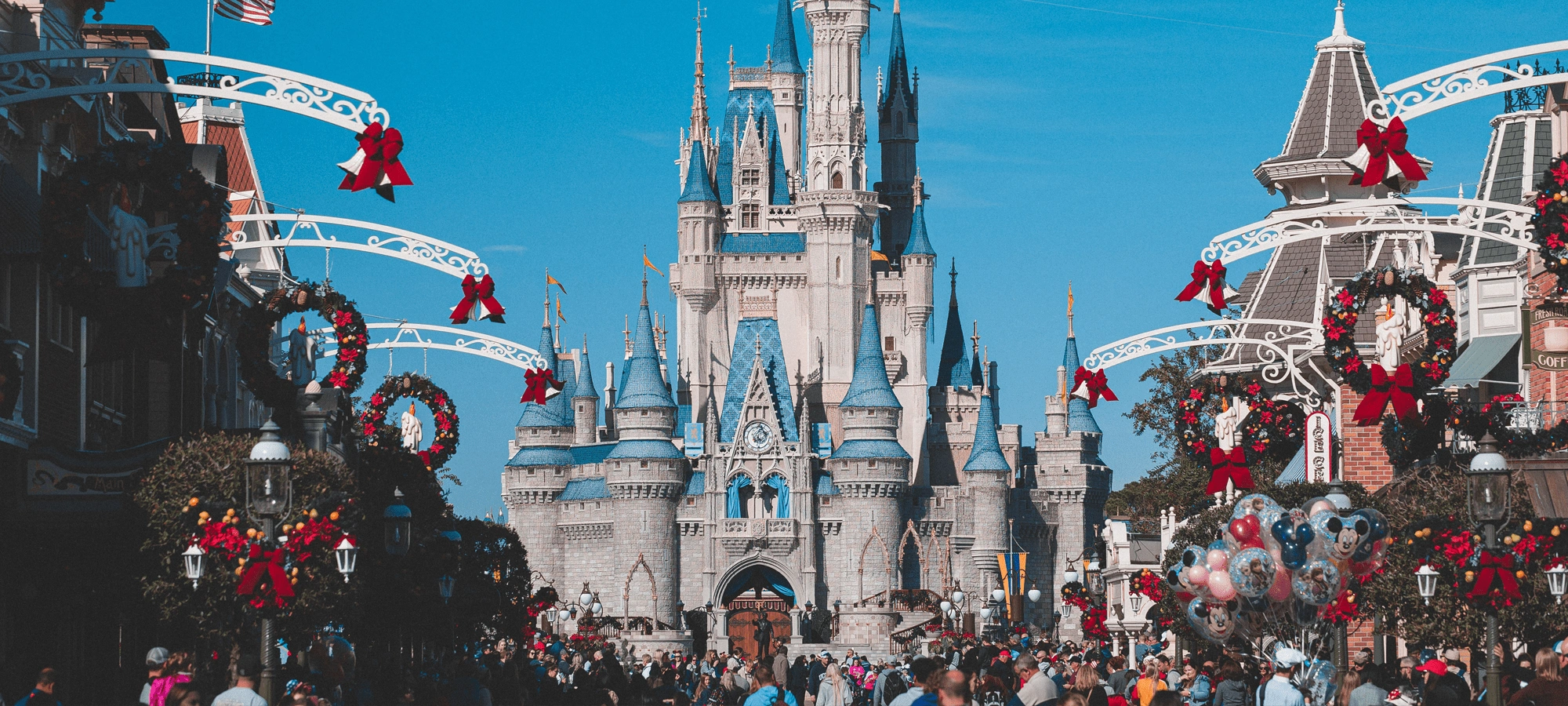 The City of Orlando may have just over 315,000 residents, but its metro spreads across several other locations. The area comprises cities and towns like Kissimmee (549,000), St. Cloud (55,337), Sanford (64,130), and several other municipalities with populations above and below 10,000.
Of course, Orlando is perhaps best known for Walt Disney World with its four internal theme parks: Magic Kingdom, Animal Kingdom, Hollywood Studios, and Epcot, plus the two water parks: Blizzard Beach and Typhoon Lagoon. And there are at least 13 more theme parks that aren't even affiliated with Disney.
Still, Central Florida is also an excellent place to live and work. Sure, many area jobs are either theme park-related or serve them independently. But industries like healthcare, education, finance, real estate, airlines, and others are thriving. And let's not forget Florida's flourishing retirement industry, either.
4. Charleston-North Charleston, South Carolina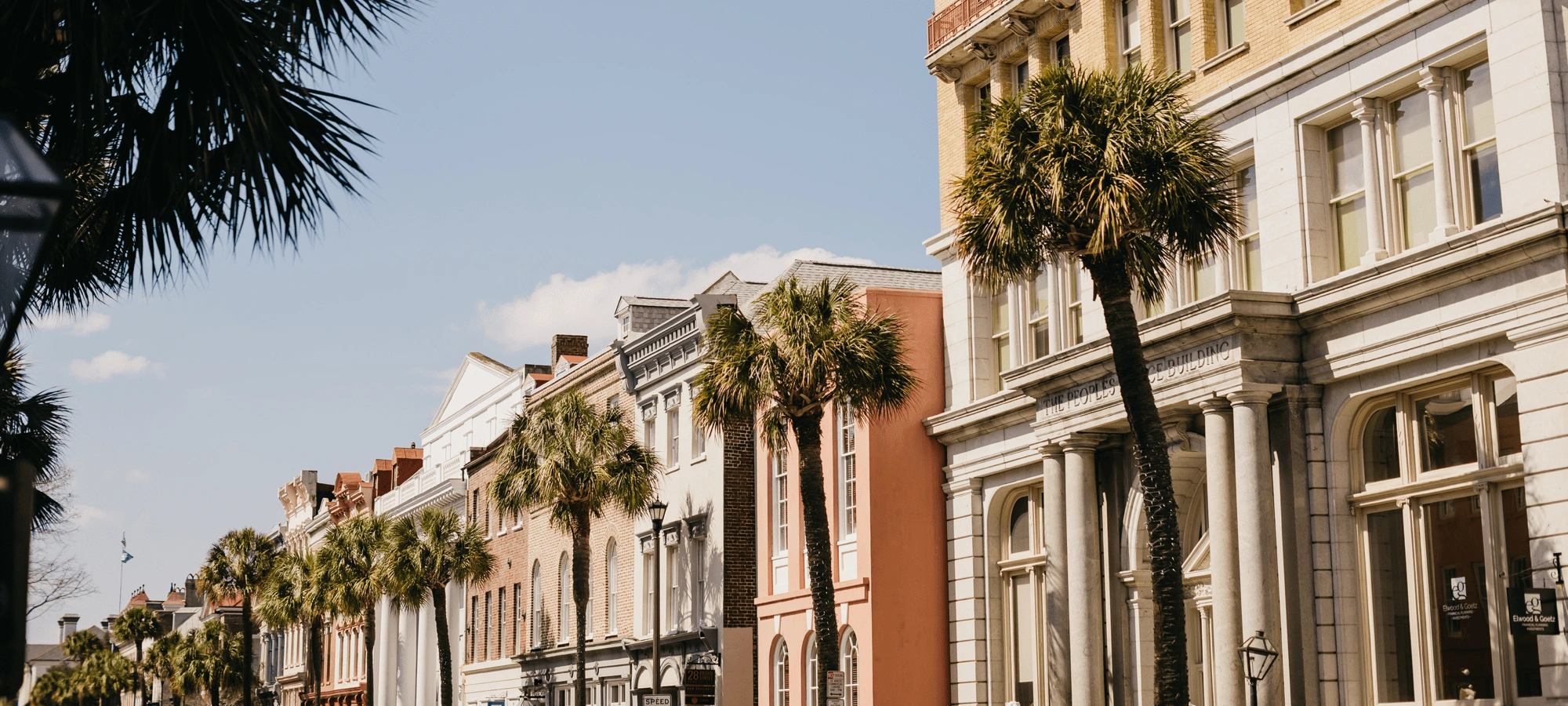 Charleston is a smaller city with a smaller metro. Still, unlike some other cities, Charleston is among the oldest U.S. settlements, dating to 1670. The fact that it's an established city is enhanced by being surrounded on three sides by water and island clusters.
The peninsula has little room for expansion and preserves its historical setting to perfection. The peninsula's adjacent bank, the islands, and North Charleston provide most supermarkets, big-box stores, and other amenities typically associated with suburbs. The Charleston metro consists of cities and towns like North Charleston, Mount Pleasant, Summerville, Goose Creek, Hanahan, Moncks Corner, James Island.
Greater Charleston is economically polarized, with the highest income brackets being either those under $15K or those between $75 to 150K—less in the middle-income ranges. Still, the city has seen the job market increase by 0.7% over the last year, and job growth over the next ten years is predicted at 35.9% (U.S. average is 33.5%). So Charleston residents are either well off or struggling.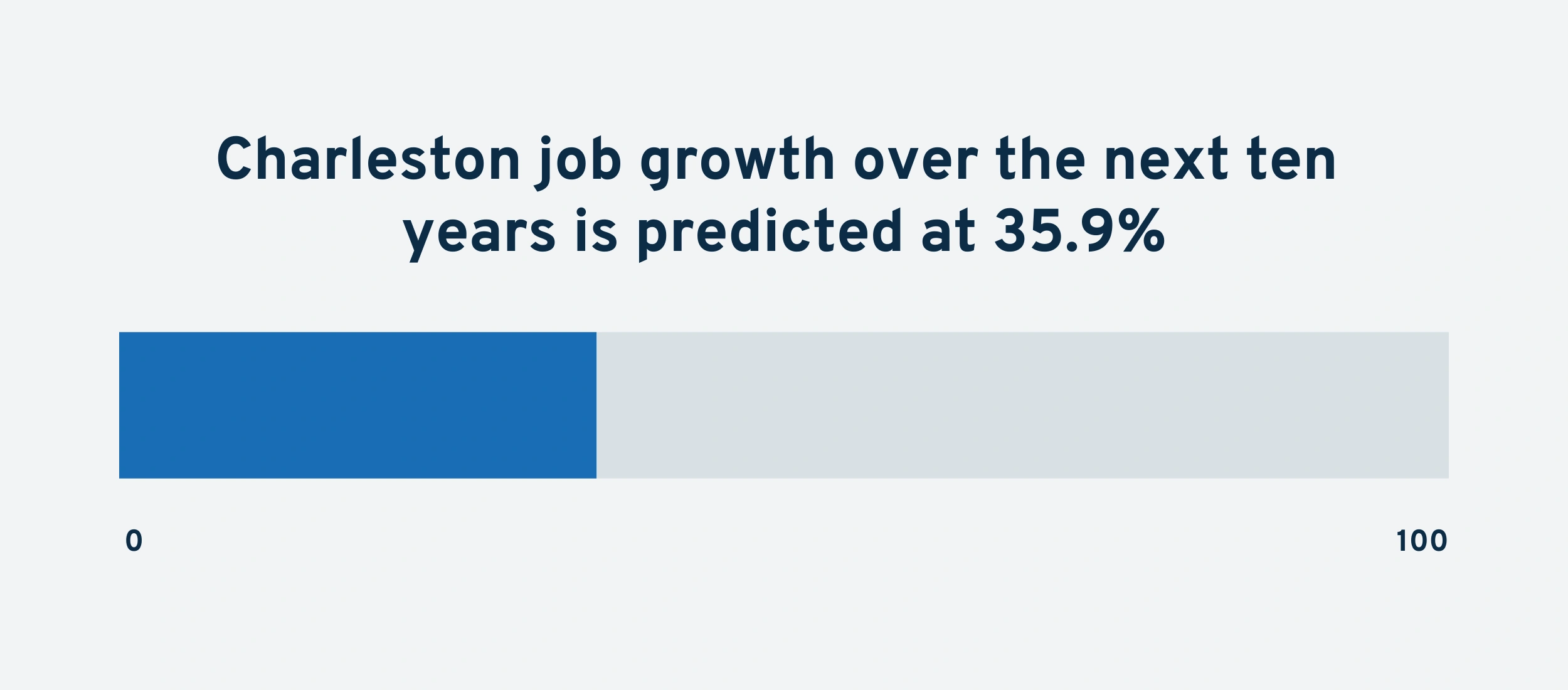 Low-income residents gravitate toward inland North Charleston, whereas those with money tend to locate near the ocean. Since 17% of Charleston area residents are over 65, many retire there due to the warm weather, generous tax exemptions, and a stellar location. Charleston has built an economy to accommodate seniors.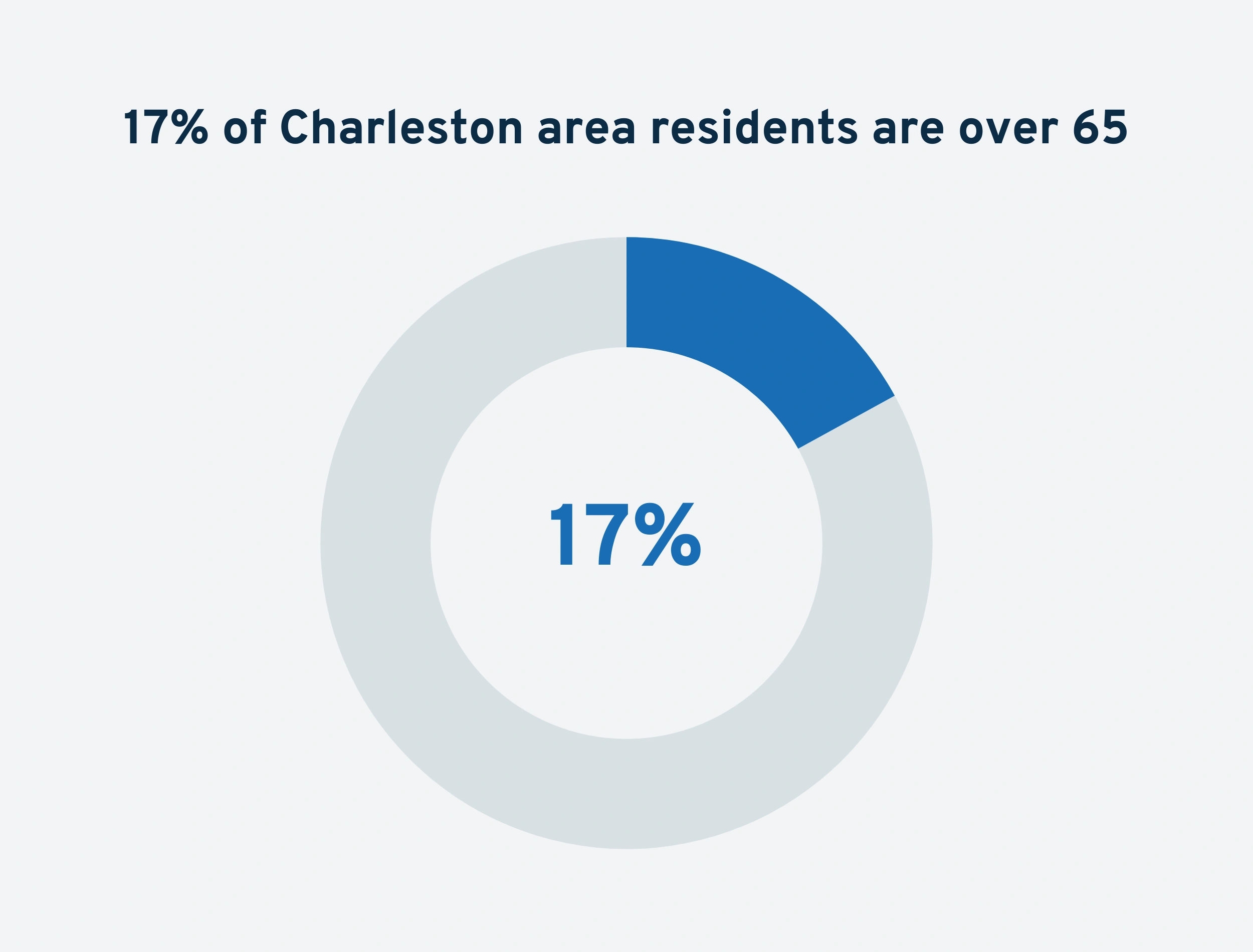 5. Houston, Texas
Here's another large Texas city, with an even larger metro comprising not just cities and towns but nine counties: Austin, Brazoria, Chambers, Fort Bend, Galveston, Harris, Liberty, Montgomery, and Waller. Larger cities surrounding Houston include The Woodlands, Sugar Land, Pearland, League City, Pasadena, Galveston, Conrow, and Baytown. Each of these cities has a population of over 50,000, over 100,000 for the first five. Of course, there are many smaller places in Greater Houston too.
A job market that's quickly recovering from the pandemic, plus a low cost-of-living and pleasant weather much of the year, make Houston an excellent choice for those embarking on careers or raising families. Of course, Houston's extreme summer heat, high humidity, occasional hurricanes, and long commuting times can be drawbacks, but there's still a lot to see and do here.
As with many other U.S. cities, the top employer in Houston is Walmart. Others near the top include hospitals and healthcare facilities, supermarket chains, etc. In addition, United Airlines has its headquarters in Houston, and, of course, oil businesses and refineries are prominent.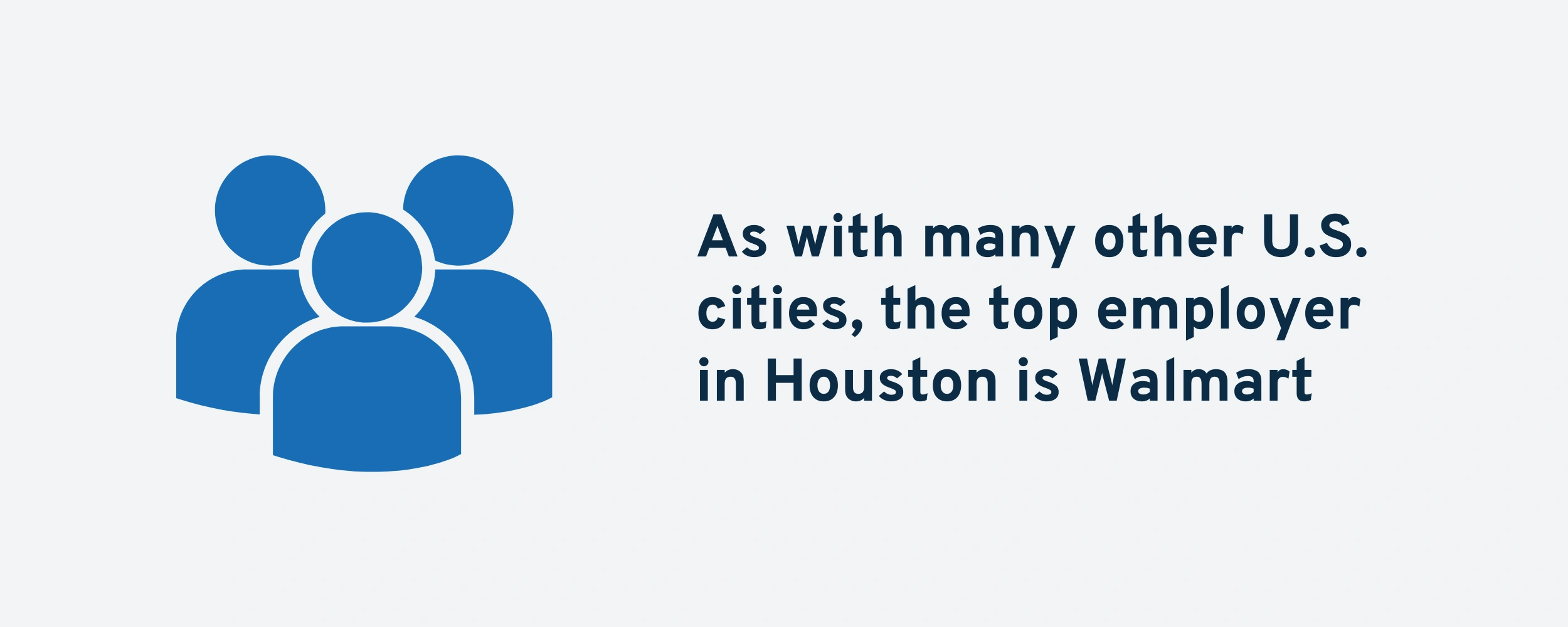 Houston also boasts over 40 colleges and universities, including the University of Houston, Rice University, and the University of St. Thomas. Also, suburban Galveston is home to the University of Texas medical branch.
6. Sarasota-Bradenton, Florida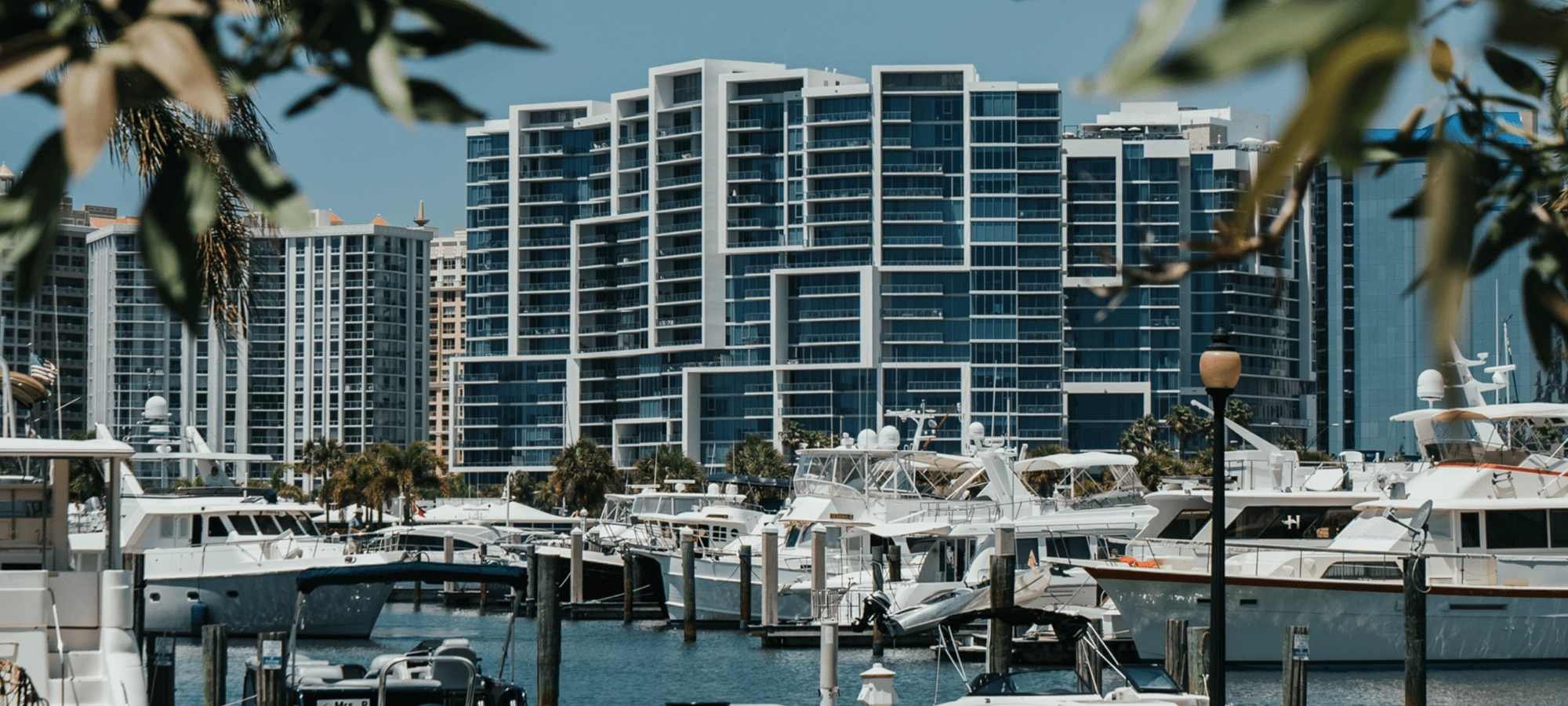 This dispersed metro lies south of Tampa Bay and is surrounded by long, narrow barrier islands extending from north to south. The cities of Sarasota and Bradenton both have populations of roughly 60,000, but the metro comprises many other communities along the coast, sometimes inland (much of the interior is swampland). The metro includes four counties: Sarasota, Manatee, Charlotte, and DeSoto.
The Sarasota-Bradenton metro includes cities and towns like North Port, the largest after the two anchor cities, at close to 80,000 residents and Venice at just over 25,000. Palmetto, Longboat Key, Holmes Beach, Anna Maria, and Bradenton Beach. And a significant portion of the metro comprises 39 census-designated places—ranging from Port Charlotte at around 60,000 to tiny Gardner, with only a few hundred.
Like much of Florida, the Sarasota-Bradenton metro has a thriving tourism industry, and parkland and ocean beaches abound in these counties. The area also boasts several colleges and universities, healthcare, manufacturing, and service industries of various kinds, including recreation. As a result, greater Sarasota saw the job market grow by 2.6% in 2021, and job growth over the next ten years is forecast at 44.6% (well above the U.S. average of 33.5%).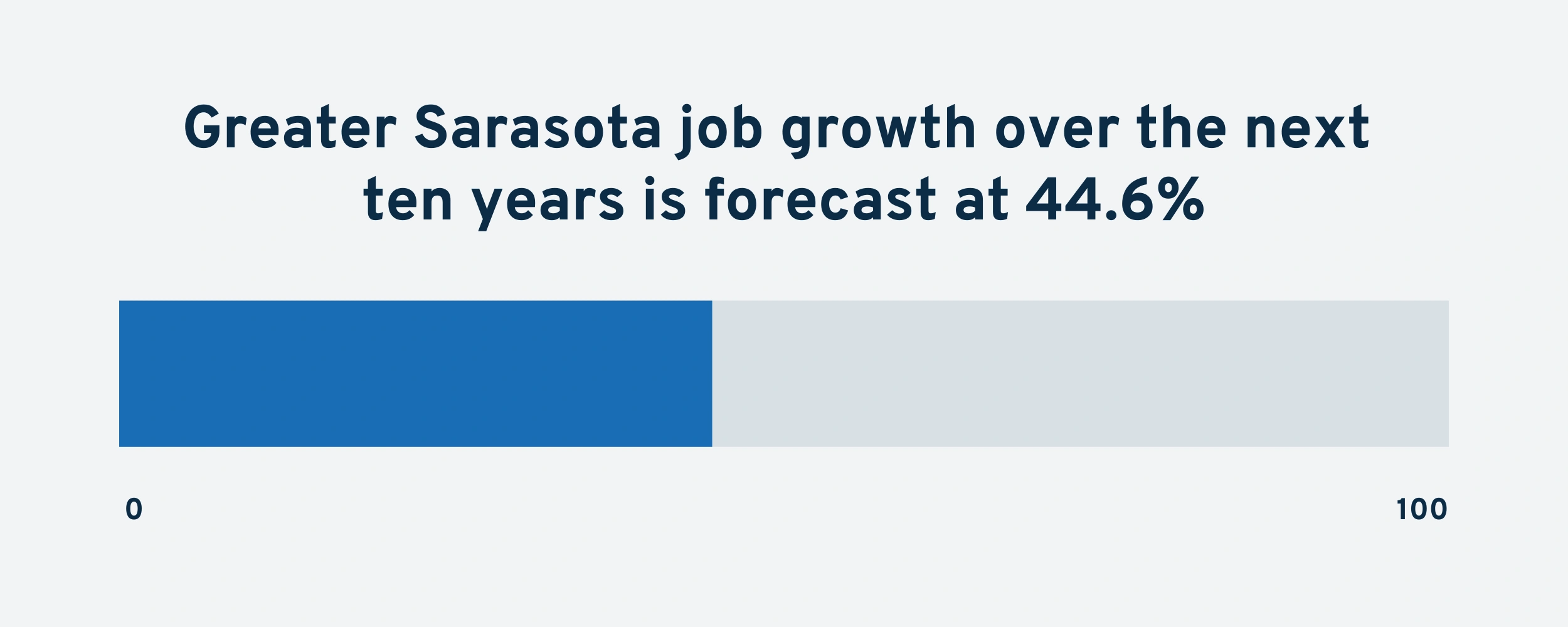 7. San Antonio, Texas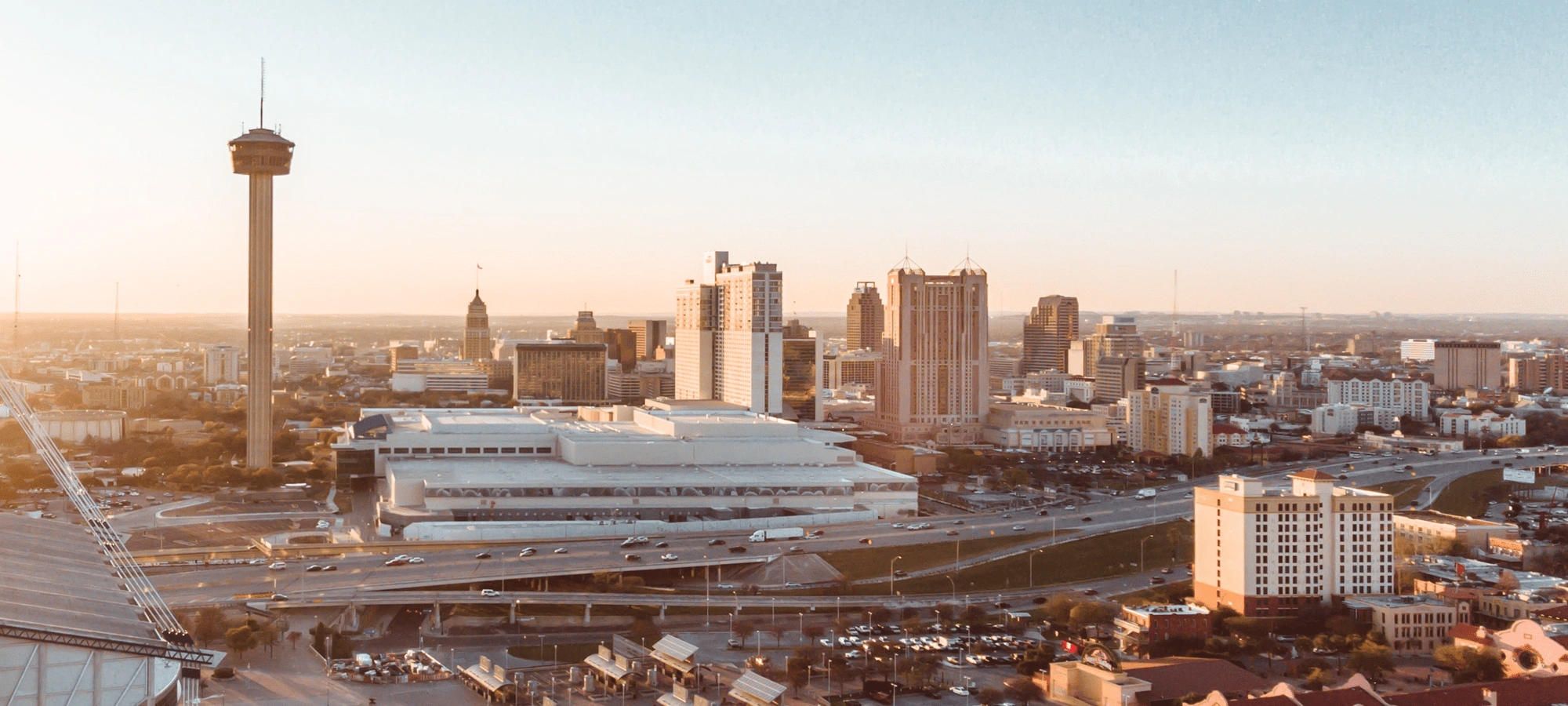 San Antonio has been a military city from as early as 1718 when the first Spanish soldiers founded the San Antonio de Bexar Presidio. Over a century later, the Alamo, a prominent monument today, played a crucial role in Texas's battle for independence from Mexico in 1836.
Today, San Antonio is home to one of the largest military base concentrations in the country, including the Department of Defense's largest medical center at Joint Base San Antonio Fort Sam Houston.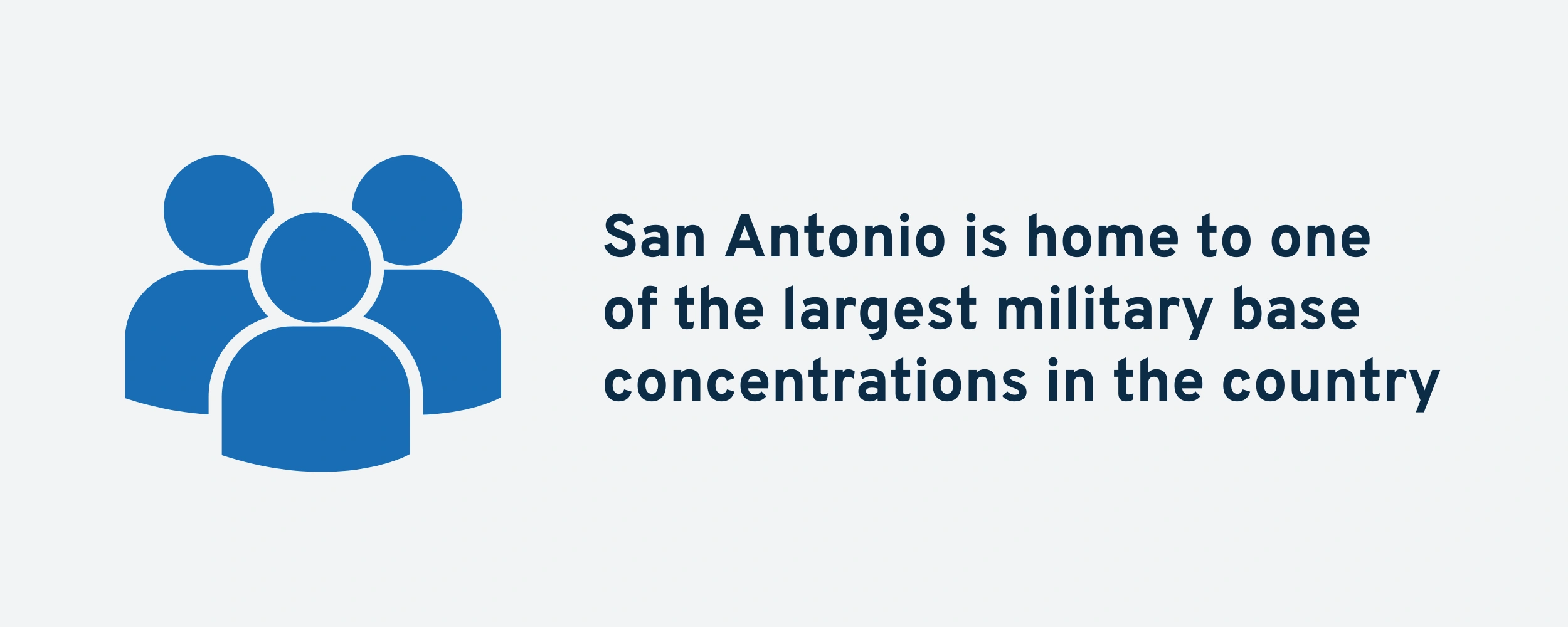 So it's no surprise that the U.S. military employs a sizable portion of San Antonio's population in various capacities and for different branches. Civilians living in the metro pursue such occupations as tourism, healthcare, manufacturing, and services—many working for the various military bases and other facilities.
The San Antonio metro comprises cities and towns like New Braunfels, Canyon Lake, Cibolo, Converse, Seguin, Scherz, Hondo, and Timberwood Park. Counties in the San Antonio metro area: Atascosa, Bandera, Bexar, Comal, Guadalupe, Kendall, Medina, and Wilson.
Overall, metro San Antonio is an affordable place to live, with housing and other costs much lower than other prominent Texas cities and their metros. It's also sunny and year-round (though hot in summer), and many people congregate along the scenic Riverwalk for dining and nightlife.
8. Dallas-Fort Worth, Texas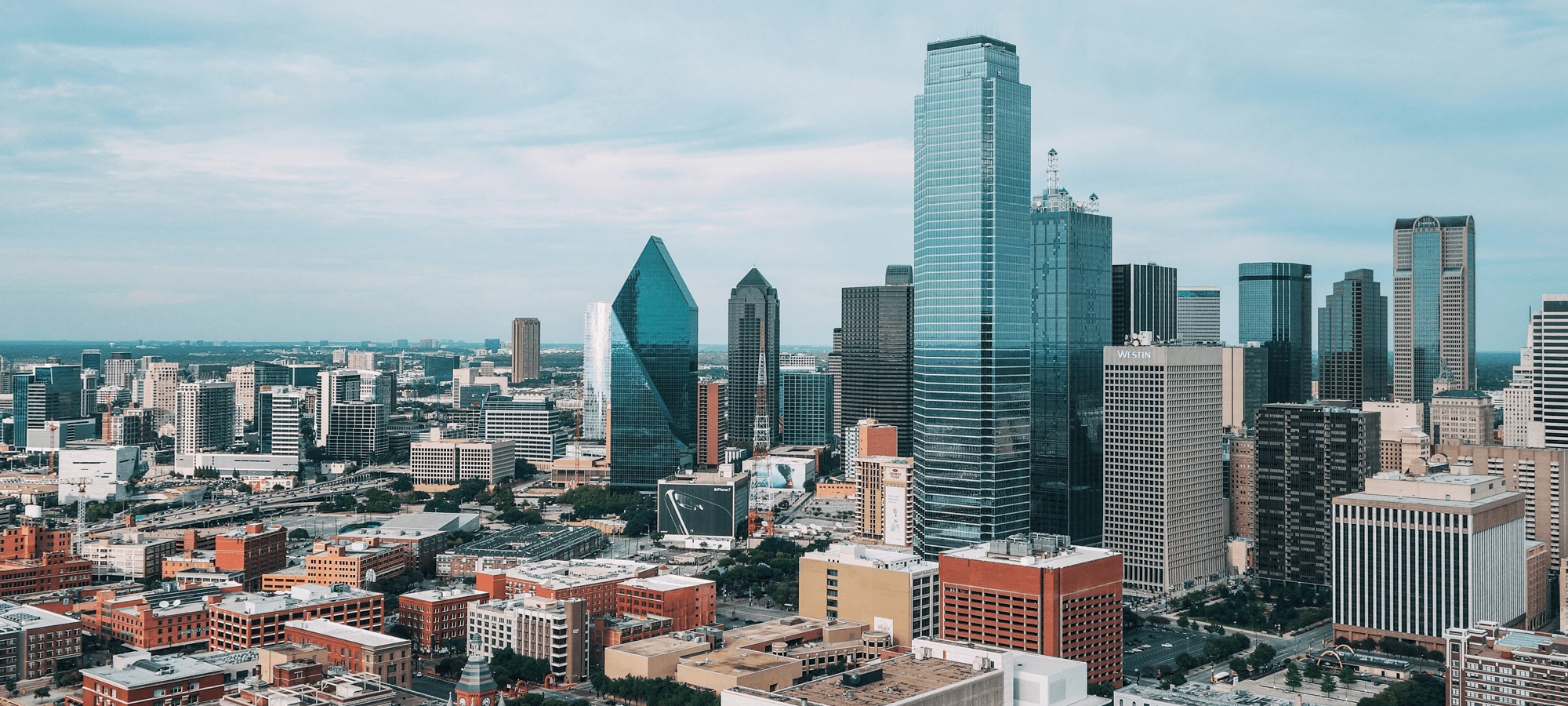 Dallas-Fort Worth, also known as "DFW" or "the Metroplex," has grown several secondary cities, cities, towns, and other municipalities over the years. As the ninth-largest city in the U.S., with some 1.3 million residents, Dallas is a hub for business, fine dining, spectator sports, and high-end shopping. Plus, it has a thriving arts scene.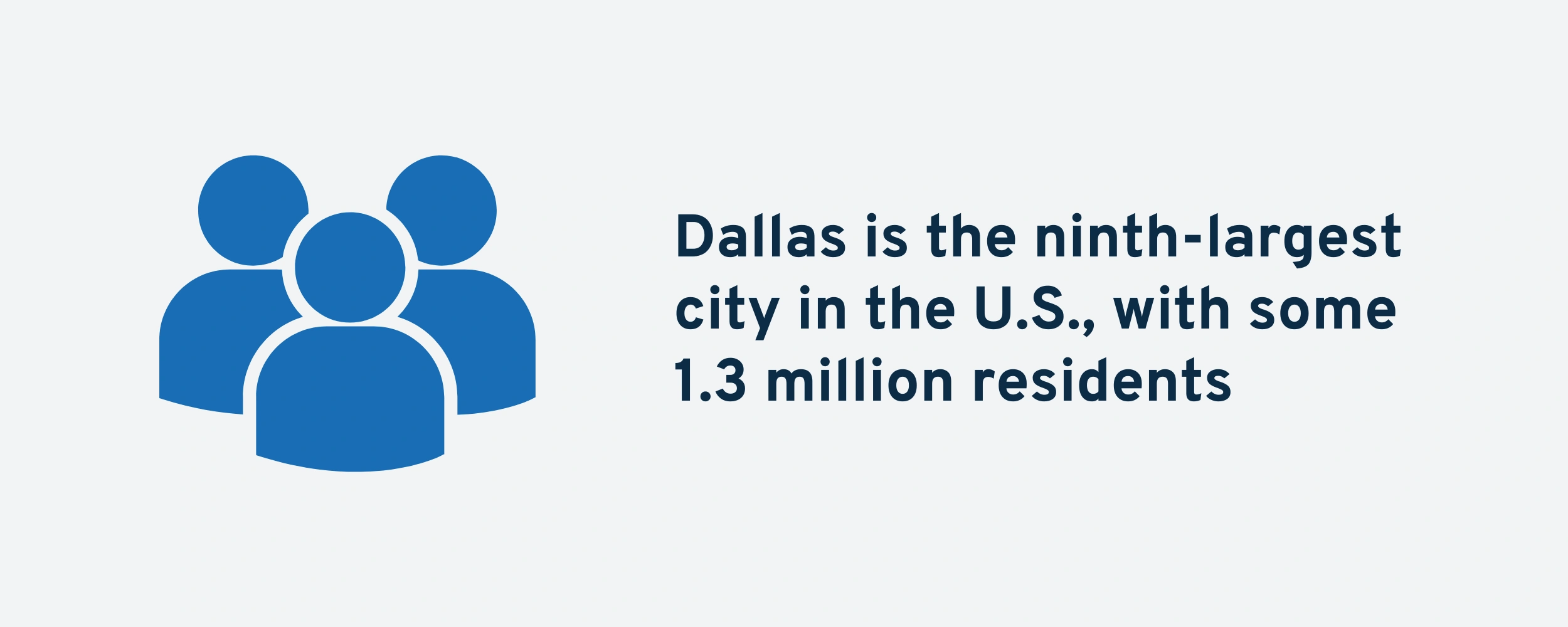 The other half of the pair, Fort Worth, has a less cosmopolitan and more traditional Texan lifestyle. This city of nearly a million is home to the country's oldest stock show and rodeo, the Southwestern Exposition and Livestock Show, and puts on the only twice-daily cattle drive anywhere.
The Metroplex comprises 11 counties. And the secondary cities of Arlington, Plano, Garland, Irving, and Frisco each number at least 200,000. The next smaller tier of Metroplex cities includes McKinney, Grand Prairie, Denton, Mesquite, Carrollton, Richardson, Lewisville, and Allen—all over 100,000. Hundreds more places fall somewhere below 100,000.
DFW is home to American Airlines, Alcon, BNSF Railway, Lockheed Martin Aeronautics, Bank of America, JP Morgan Chase & Co., Southwest Airlines, and Raytheon. These names alone are enough to draw a considerable variety of newcomers seeking employment!
9. Phoenix, Arizona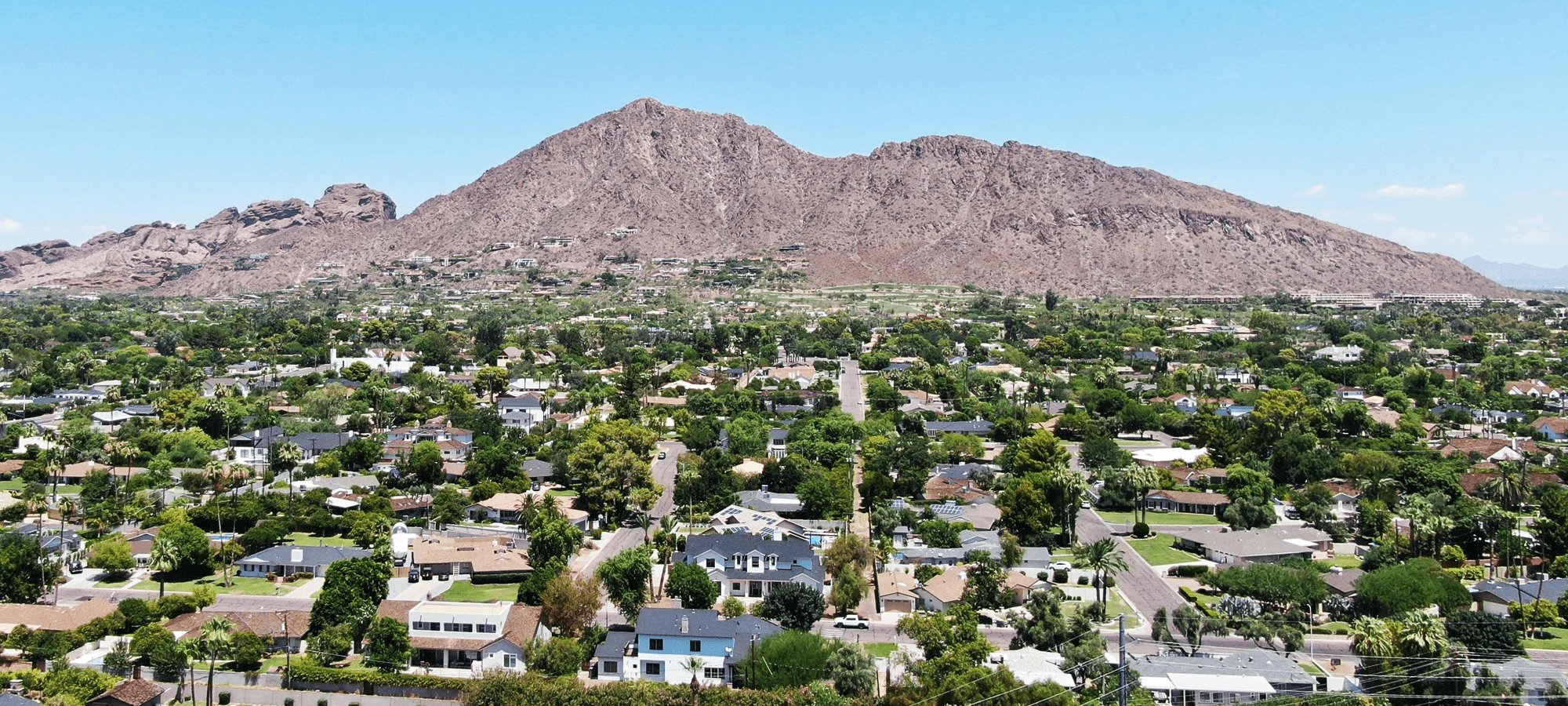 The Phoenix-Mesa-Chandler, AZ metro (also called "Valley of the Sun" or "Salt River Valley") is the largest metropolitan statistical area by population in the U.S. Southwest. While Phoenix is the anchor city, the metro includes a large swath of Central Arizona. The 2020 Census puts at an overall population of 4,948,203—making it the tenth most populous in the U.S. and bumping Boston out of the top 10 altogether.
With the City of Phoenix quickly passing 1.7 million people and 21 other cities and towns ranging from 10.000 to over 250,000 residents, you can see where Greater Phoenix's population comes from. Suburbs, exurbs, and secondary cities like Mesa (over 500,000), Chandler and Gilbert (both approaching 300,000), plus Glendale, Scottsdale, Peoria, and Tempe (all between 150,000 and 250,000) play significant roles in tipping the scales.
Greater Phoenix's warm winters make the region ideal for "snowbird" retirees, so the expansive healthcare systems are further fueled by the presence of retirement communities and related services and facilities. Besides healthcare, the Phoenix metro has its share of retail, hospitality and tourism, administrative support, education, finance, and other industries. The area has limited agriculture, however.
10. Charlotte, North Carolina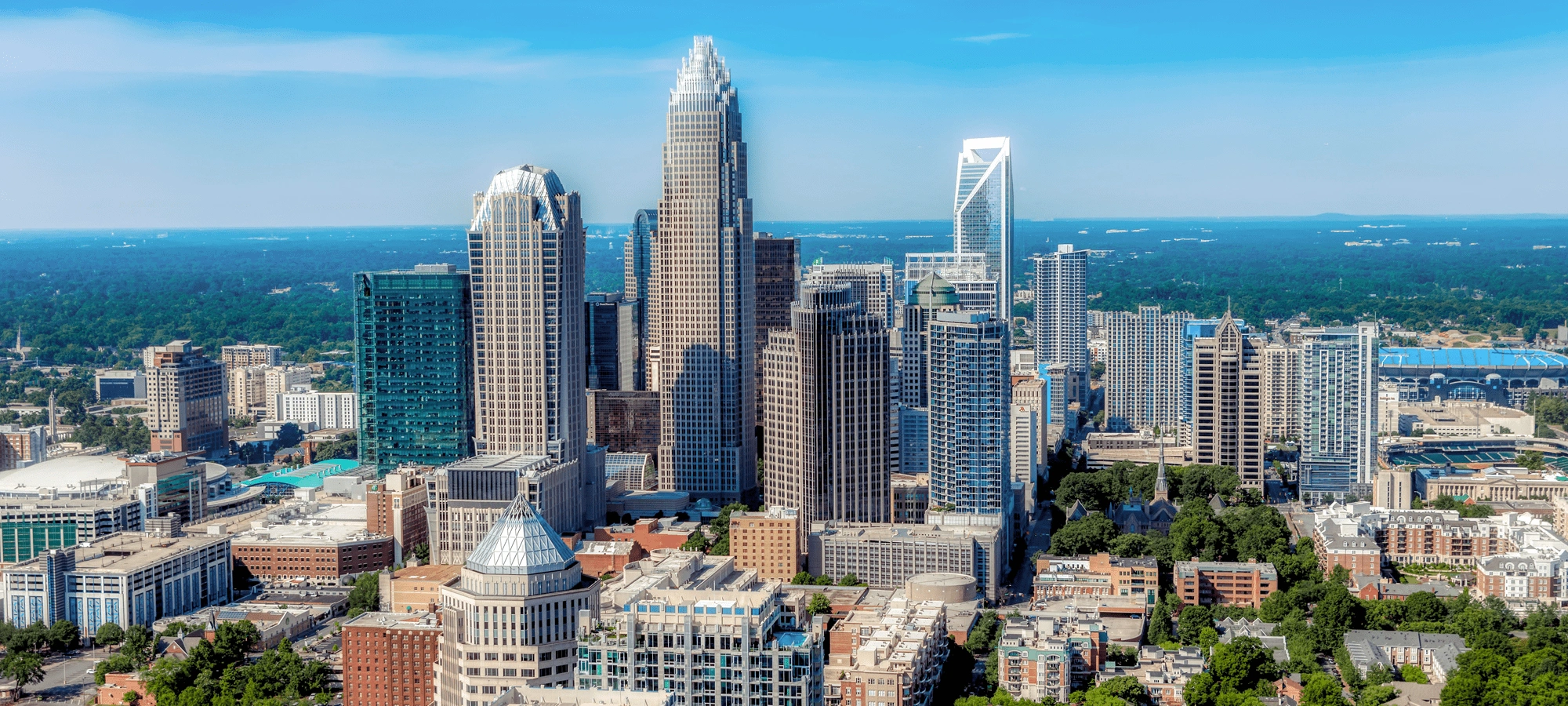 Charlotte, a city approaching a million residents, sits in the Piedmont region of North Carolina, with a metro area, aka "Metrolina," of roughly 2 to 2.5 million that extends into neighboring South Carolina. Charlotte houses the corporate headquarters of Bank of America, Truist Financial, and the east coast headquarters of Wells Fargo. Since the Civil War, these and other financial institutions have made it the second-largest city for banking in the U.S. (after NYC).
Greater Charlotte is also known for healthcare, logistics and distribution, and advanced manufacturing. Moreover, Charlotte Douglas International Airport is a hub for American Airlines. The City of Charlotte is home to nine colleges, and there are 30 others within a 50-mile radius. These include UNC at Charlotte, Queens University of Charlotte, Johnson C. Smith University, Central Piedmont Community College, and others. Greater Charlotte is also known for its professional sports, and residents can enjoy outdoor recreation throughout the year.
The Charlotte metro comprises cities and towns like Concord (the largest outside Charlotte at 105,240) to the northeast, Gastonia (80,411) to the west, Rock Hill (74,372) to the southeast, Huntersville (61,376) north of the city, and Mooresville (50,193) farther north. These cities' populations all exceed 50,000. Additionally, the area has several dozen less-populated municipalities.
11. Nashville, Tennessee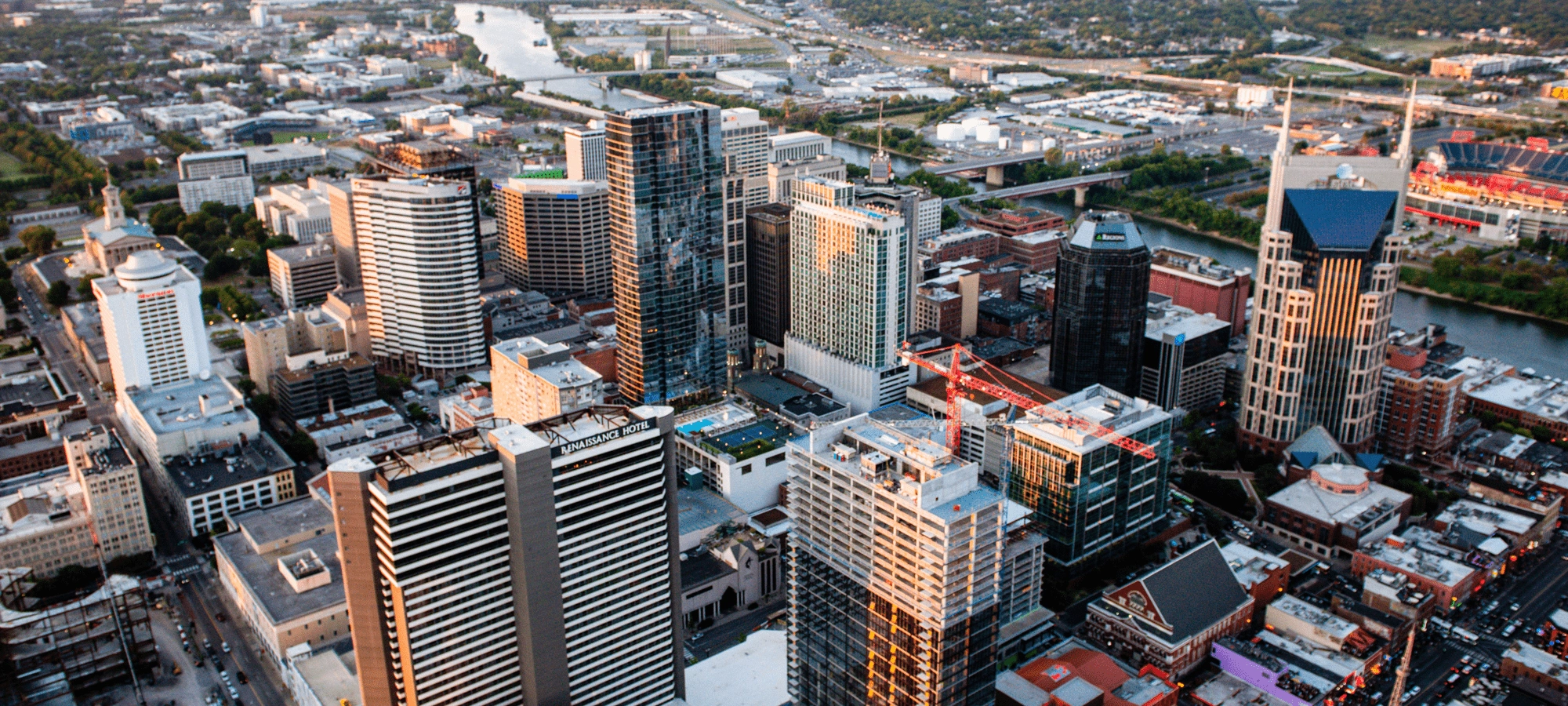 Pushing 700,000 residents, Nashville is a medium-sized city. However, it has an extensive metro that roughly doubles that figure. Murfreesboro (pop. 152,769) and Franklin (pop. 83454) come in next in population for the Nashville metro, and Hendersonville, Smyrna, and Spring Hill all exceed 50,000. A few dozen smaller locales round out the metro's population of nearly 2 million.
Who doesn't know that Nashville is the destination for country music? So, of course, tourism is one of the city's hallmarks. But do you know that other industries in the Nashville metro include several comprehensive healthcare providers? It's also home to Vanderbilt and Austin Peay universities. And, besides these attributes, businesses headquartered in and around Nashville are:
Asurion (technology insurer).
Bridgestone Americas Inc.
Cracker Barrel Old Country Store Inc.
The ICEE Company (makers of frozen carbonated drinks).
iHeartMedia.
Mitsubishi Motors
Nissan North America
Tractor Supply
According to a recent U.S. News & World Report survey, Nashville's metro "has a blossoming job market and an exploding entertainment scene fueling an appetite (and thirst) for all things locally sourced and artisanal in craft — everything from handmade marshmallows to small-batch gin." People come to Greater Nashville for its fun and novelty, and some stay for the region's jobs.
12. Denver, Colorado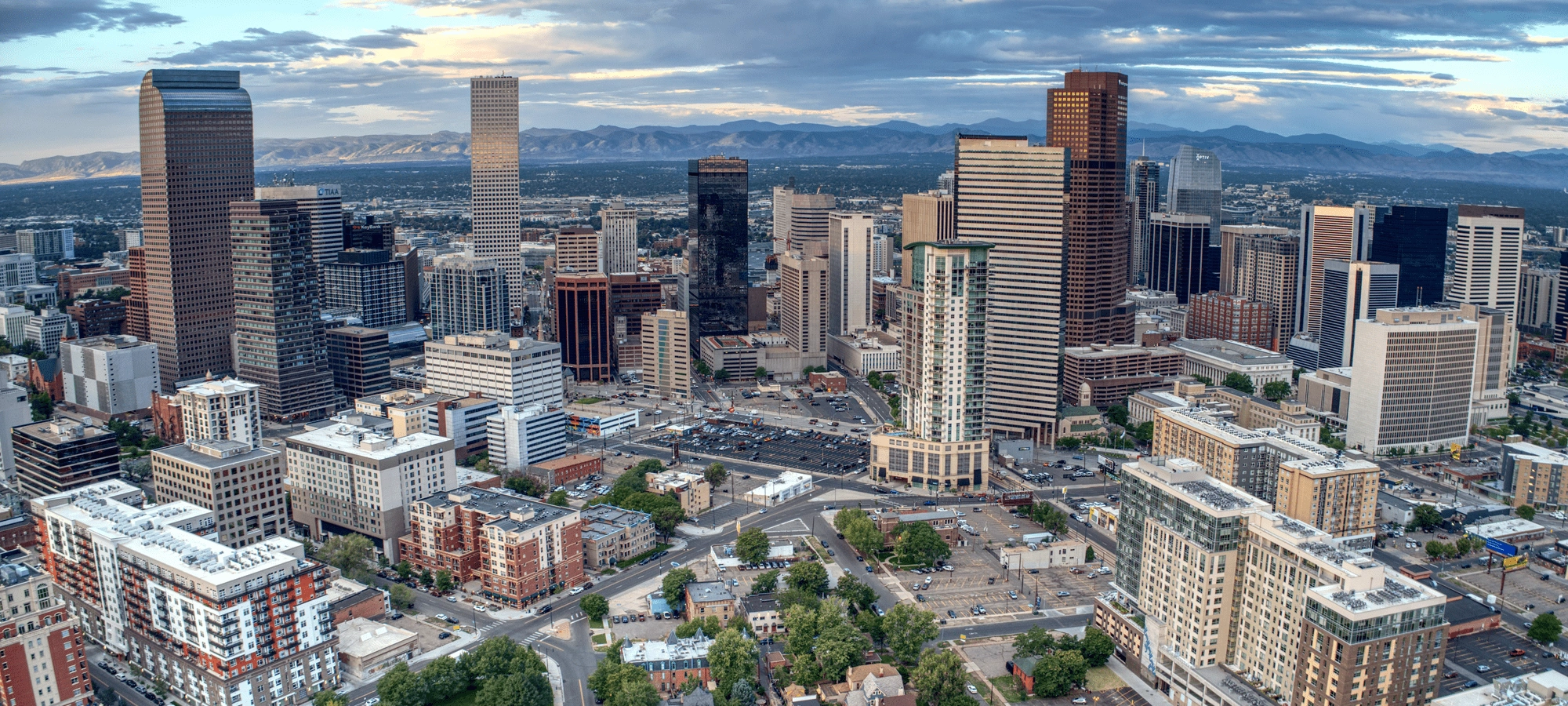 Metro Denver is clearly defined, encompassing parts of 10 counties, virtually all adjacent to Interstates 25 (north-south) and/or 70 (east-west). To the east are the sparsely-populated Eastern Plains and to the west are the Rocky Mountains.
Six secondary cities in the Denver metro, each with populations over 100,000, include:
Arvada (124,402)
Aurora (386,261)
Centennial (108,418)
Lakewood (155,984)
Thornton (141,867)
Westminster (116,317)
The larger cities of Boulder, Longmont, and Loveland are west of Denver, within an hour's commuting distance.
There are 21 more cities and towns between 10,000 and 100,000 in Greater Denver, including Littleton, Golden, Castle Rock, Castle Pines, Brighton, Englewood, Northglenn, and several smaller places. In addition, many towns and villages have populations under 10,000.
The "corridor" forming the Denver metro is well populated and heavily developed. It covers a variety of industries, including everything from food and beverages (check out the microbreweries) to aviation and aerospace to software to healthcare and wellness. As a result, Denver is a popular place for tech entrepreneurs to set up shop.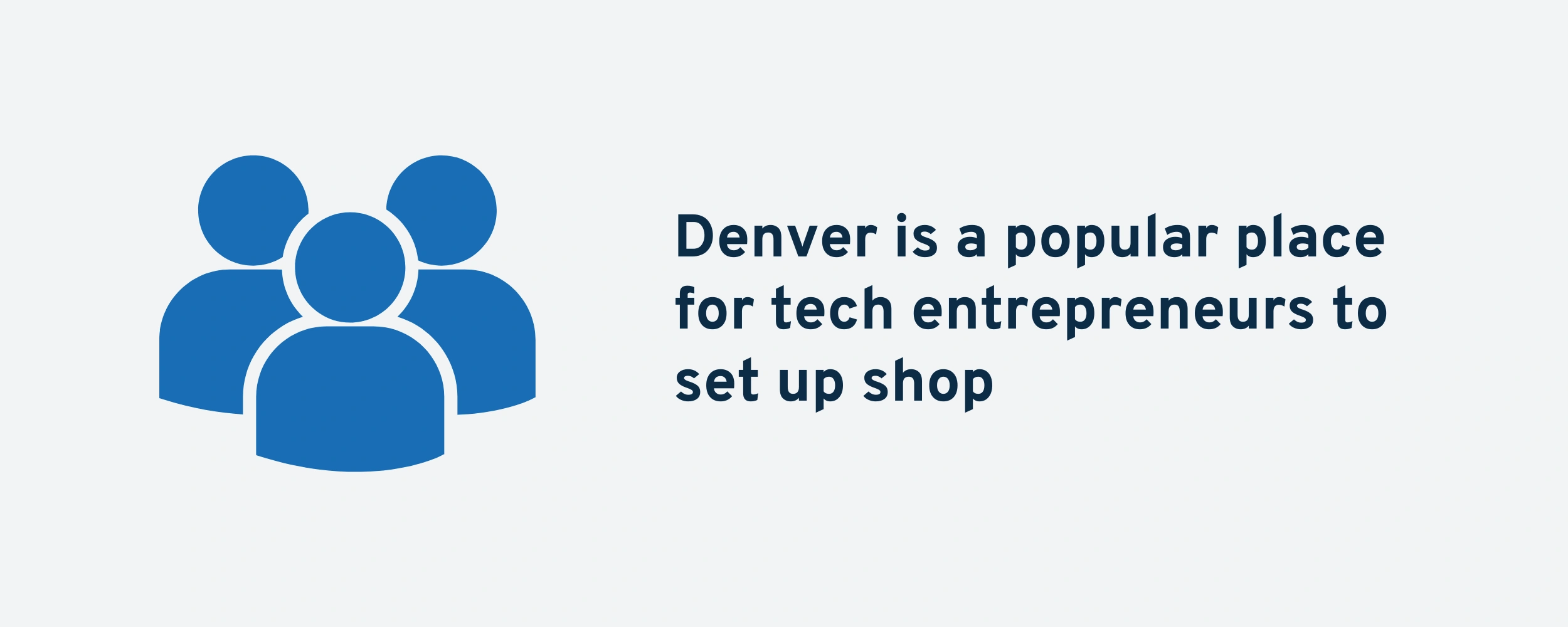 Overall, the Denver metro is an inspiring place. Besides the above, it's known for individual sports like skiing and professional competitive sports. Unfortunately, though, Greater Denver is lower than should be expected in public green spaces.
13. Las Vegas-Henderson-Paradise, Nevada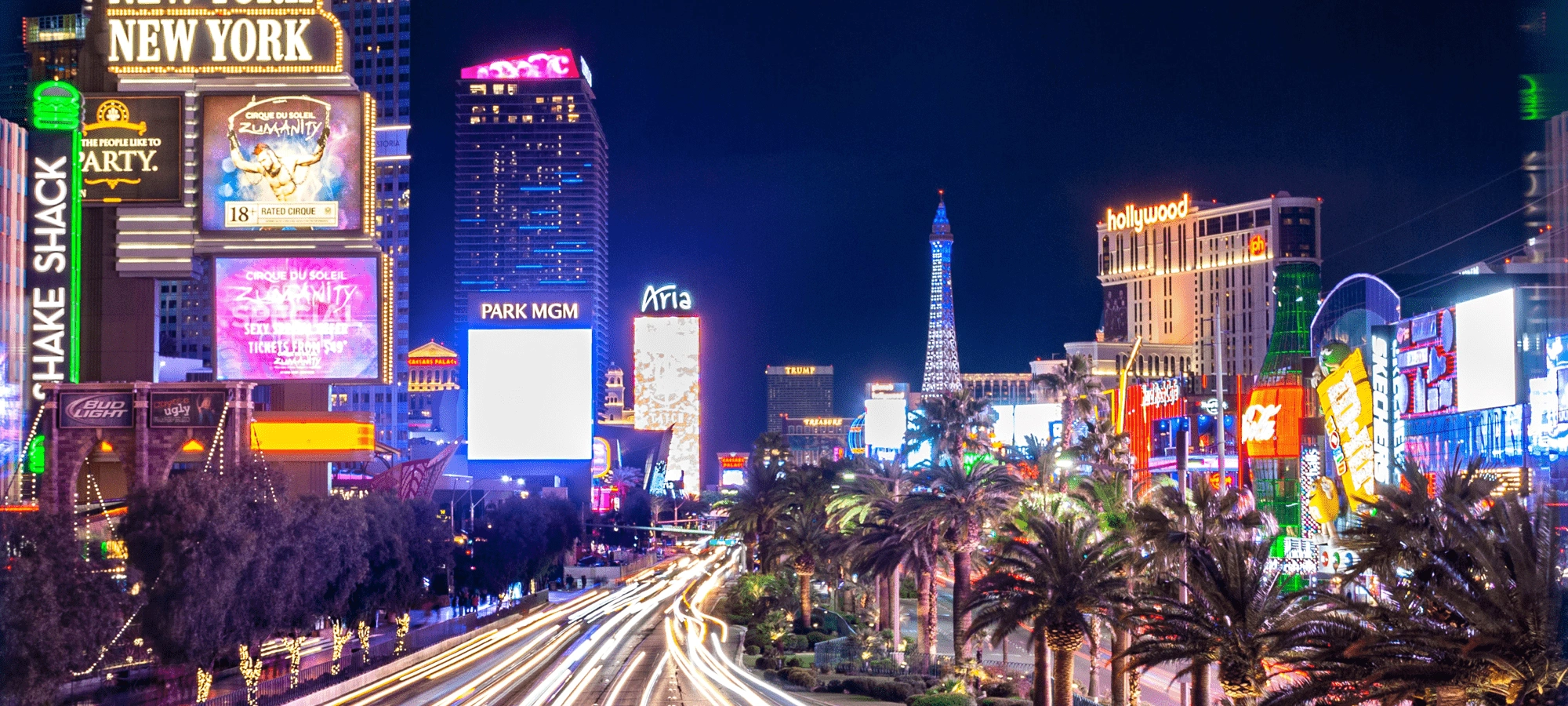 The Las Vegas Valley comprises a metropolitan area covering a fraction of Clark County (the size of New Jersey). "The Valley" includes the cities of Las Vegas, North Las Vegas, and Henderson, and the unincorporated towns of Summerlin South, Paradise, Spring Valley, Sunrise Manor, Enterprise, Winchester, and Whitney. Nellis Air force Base sits on the northeastern edge of the metro.
Significant urbanization has led to a Las Vegas metro population of close to two million. Still, sadly, this rapid growth has brought about the conversion of desert land into industrial and commercial areas—including extensive housing plots. For example, the 106.6mi² suburb of Henderson has reached a population of 341,531 with a 3.23% growth rate.

The tourism industry is the primary driver pushing the metro Las Vegas economy into the future. With some 150,000 hotel rooms, the industry continues to expand by demolishing older (often cheaply made) buildings and new land acquisitions. Moreover, where casinos and big-name shows once were the area's main attractions, more recently, shopping, conventions, fine dining, and outdoor beauty have joined the competition for tourist dollars.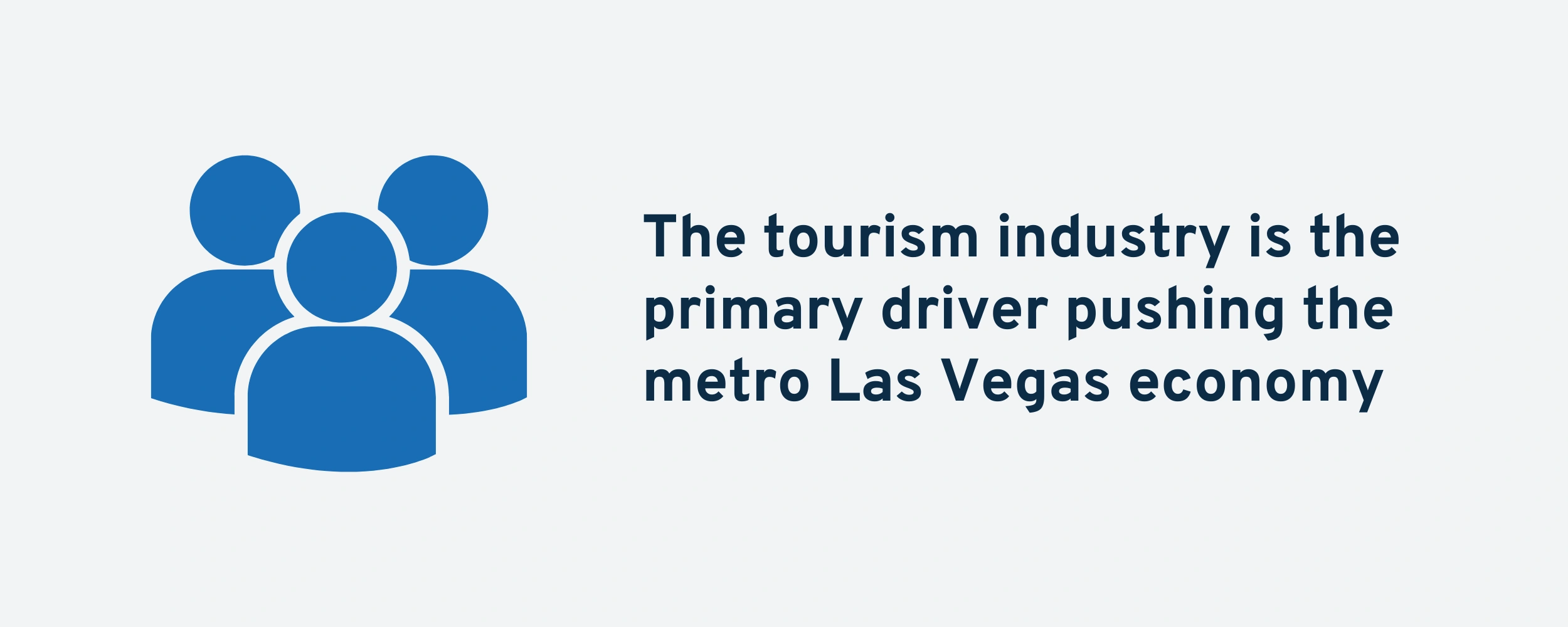 Increasing numbers of retirees are moving to Las Vegas seeking opportunities from housing to health care to gambling. Today, the 2004 cost of the living spike has diminished since the general absence of business, and income taxes keep Nevada attractive for companies relocating or expanding their operations.
14. Jacksonville, Florida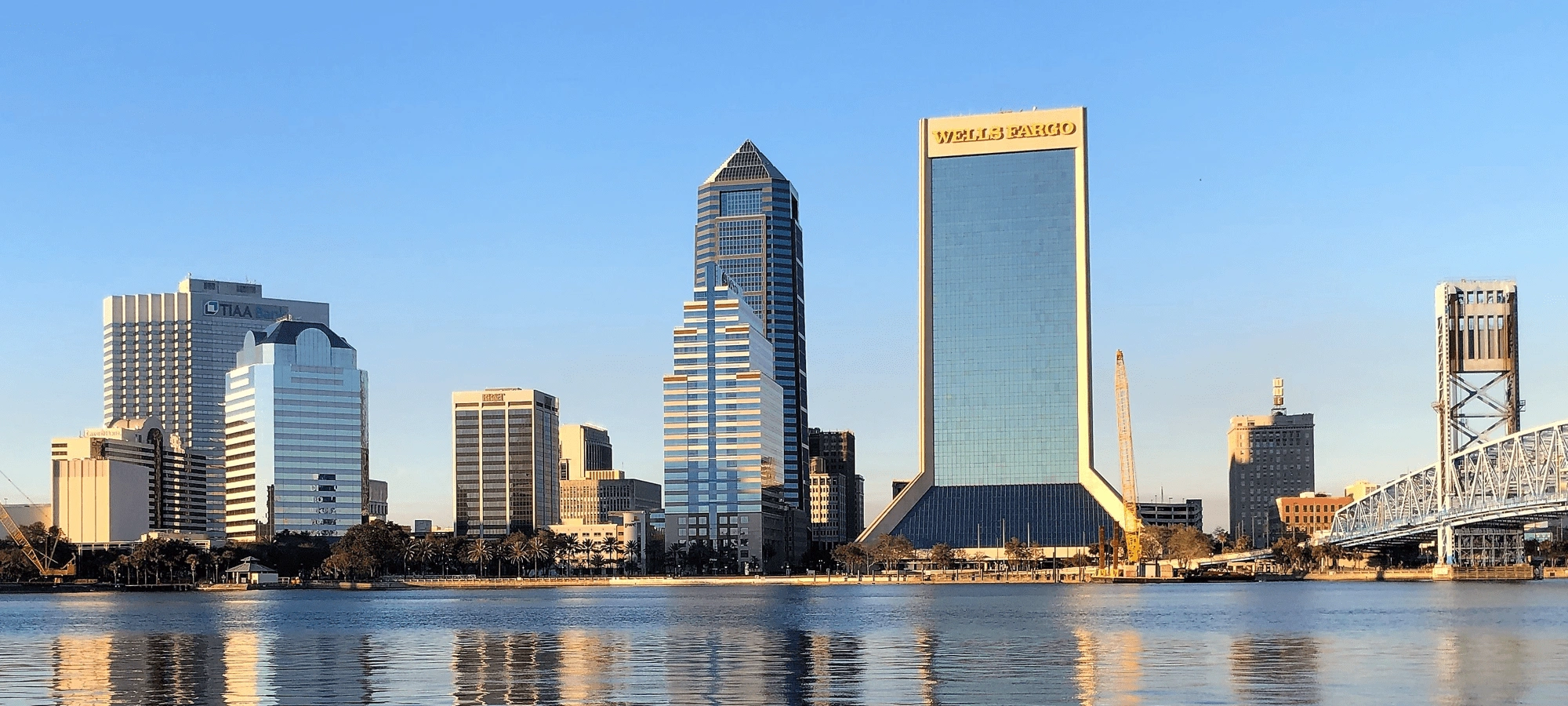 The City of Jacksonville, Florida and its five-county metro are booming. At 246,000 in 1950, this region, which crosses from Northeast Florida into Southeast Georgia, now has close to 1.3 million residents. The anchor city itself numbered 961,956 residents as of 2021.
Sitting on the Atlantic coast, Greater Jacksonville enjoys the natural environment that is made up of sand beaches, bays and inlets, and the wide, meandering St. John's River. Like most of the state, recreational opportunities are abundant in the expansive Jacksonville metro. But, as the data show, it's also a business hub worth consideration for firms wanting to relocate.
Industries in and around Jacksonville include everything from food to transportation to construction to manufacturing and more. The area is also home to higher education institutions like the University of North Florida and Florida State College at Jackson. Thus, we expect to see Jacksonville continue its growth pattern over the coming years.
15. Seattle-Tacoma, Washington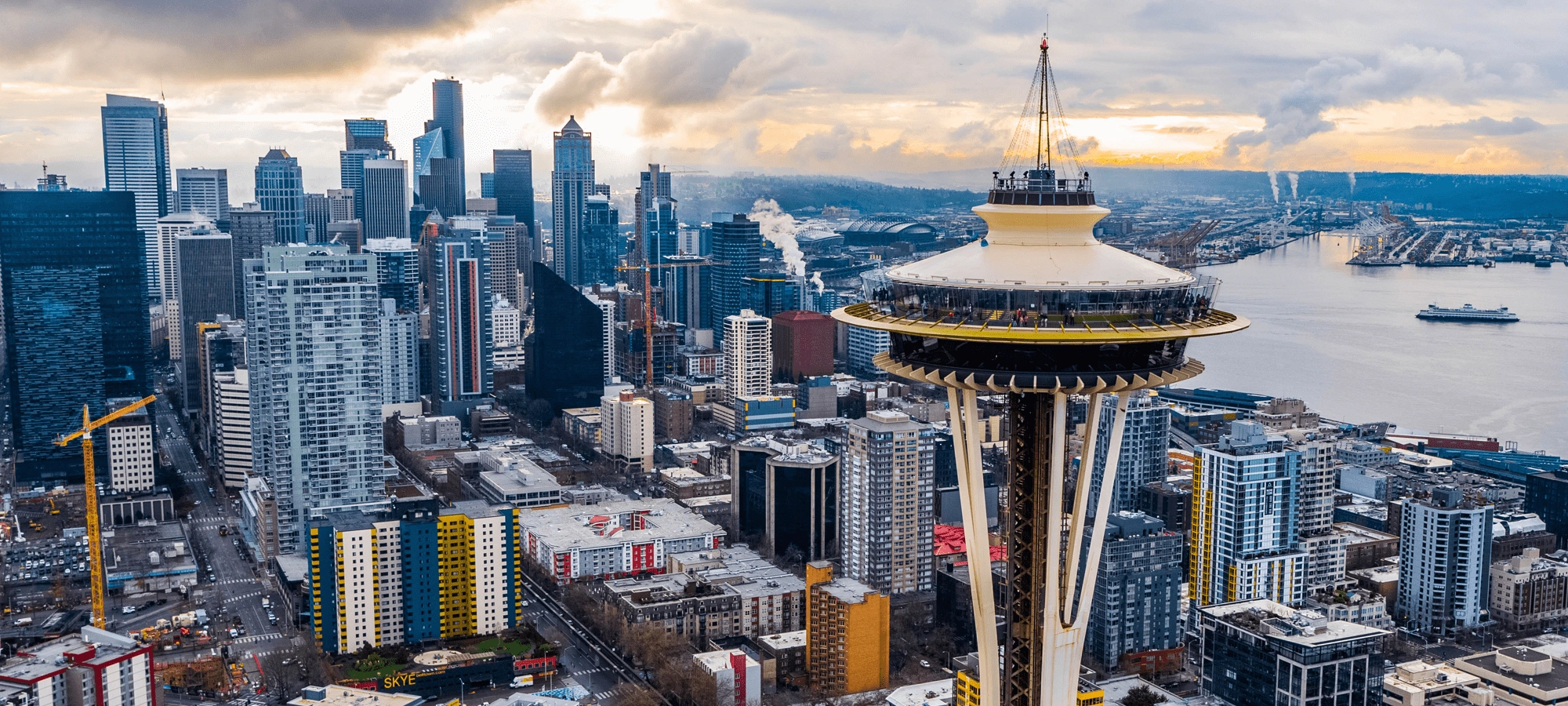 The King County ("Sea-Tac") metro is one of just a few regions in this list located outside the South or Southwest U.S. But it holds bragging rights for several amenities as tempting as those in the Sunbelt states:
A gorgeous natural environment: Like other urban areas considered here, the Sea-Tac metro has bays, inlets, and islands peppering the area. It's also adjacent to Olympia National Park and Canada's Vancouver Island.
Like other metros discussed here (Austin, Raleigh-Durham, Houston, Phoenix, Dallas-Fort Worth, and Tampa), it's considered highly tech-savvy on the whole.
Some of the best-known brands in the U.S. are headquartered here, including Alaska Airlines, Amazon, Microsoft, Costco, Nordstrom, REI, and Starbucks. The more of a techie entrepreneur you are, the better the fit you'll be for Greater Seattle-Tacoma.
The climate is temperate year-round, hardly ever above the mid-seventies, but the area does get a lot of rain.
Besides the anchor cities of Seattle and Tacoma, municipalities in King County include the larger Bellevue (151,854), Kent (136,588), and Everett (103,019). There are a few dozen smaller communities as well.
Up-and-Comers: Five More Fast-Growing Metros to Watch
Along with the cities just discussed, we've set our sights on the following five metros, all of which hold strong potential for continued growth over the coming decade.
16. Tampa-St. Petersburg-Clearwater, Florida
17. Atlanta, Georgia
18. Salt Lake City, Utah
19. Oklahoma City, Oklahoma
20. McAllen, Texas
Cities vs. Metros
A city can be identified by its charter or official designation (e.g., state or national capital), population, population density, region of influence, reputation or significance, and such factors as the reach of its transportation networks and commuting patterns—moreover, visitors and residents associate city identities with icons like local sports teams and significant landmarks.
Defining a "city" is tricky, but it's easier to discern a "fast-growing" city from other municipalities by looking at the growth rate. The growth rate is a percentage showing the difference between population differences from year to year, decade to decade, and so on.
If a large and growing suburb or exurb expands or even competes with its anchor city, it might be considered a "secondary city" within the given metro. And if that city happens to sit directly between two or more established anchor cities, it might play a role in merging their metros. The proximity of growing cities, like those in North Carolina's Research Triangle led to a ready-made metro.
A rapidly growing secondary city crossing two metros could have a related effect. For example, San Marcos, Texas, sits midway between two anchor cities, Austin and San Antonio (only 80-90 miles apart), surrounded by smaller communities. San Marcos has a population of 66,952 and a healthy annual 1.65% growth rate.
Suburbs, Exurbs and Regions
Several studies have been done on the city-metro phenomenon. For example, in Blue Metros, Red States: The Shifting Urban-Rural Divide in America's Swing States (Brookings institution Press, 2020), Damore, Lang, and Danielsen conclude that:
After centuries as a Southern state, Virginia has been politically remade by decades of migration to and growth in the Washington, DC., suburbs. The new residents added considerable wealth, skills, and energy to Old Dominion, but in the process transformed Northern Virginia into an extension of the urbanized Northeast (103).
In fact, this is happening regionally across the entire country. While the various states and regions naturally have their inherited tastes and values, as cities form ever-larger metros, a sort of generic urbanized mindset could be affecting their metros. Generational shifts also appear to be a factor.
A 2020 article, "Tracking Urbanization and Exurbs: Migration Across the Rural-Urban Continuum, 1990–2016," examines and analyzes speculation as to why the urban South and overall Sunbelt have grown so dramatically over the last century. The study diminishes some of the prevailing notions about migration to these regions.
Take-Aways on Growing Cities and Metros
Some questions are foregrounded by the data and discussion shared in this piece. For instance, "Why the South and Southwest U.S. and not other parts of the country?" We can speculate that the following have contributed:
As centuries-long immigrant destinations, northeastern, midwestern, and some west-coast cities were among the earliest to develop, mature, and stabilize. However, the East Coast's southern cities experienced delayed expansion by needing to rebuild following the Civil War.
The climate throughout much of the South and Southwest might be amenable to businesses and those working for them. Air conditioning can handle hot summers, but harsh winters can delay or halt productivity.
Sunbelt states also draw retirees—whether permanent residents or simply overwintering before summer's scorching heat returns.
Politics and policies, especially in "red" Sunbelt states, lean toward lower taxes and generous business incentives.
Most Sunbelt states, especially in the Southwest, have room to grow. For example, while the Boston metro consumes at least half of tiny Massachusetts (and part of New Hampshire), the 14,599mi² Phoenix metro, larger than all of Massachusetts (only 10,565 mi²), has plenty of undeveloped land.
Of course, these points are hardly exhaustive explanations for the South-Southwest's migration and expansion boom. But who knows precisely what will happen with the growth of cities and metros in the coming decade and beyond? We can only guess. But here, we have provided some concrete information to which cites are seeing the fastest rates of growth.