11 Huge Streaming Trends 2023-2026
You may also like:
Netflix alone has over 230 million subscribers worldwide.
But as a $106 billion global industry, streaming goes far beyond that.
And with more services every year, it's growing - and changing - rapidly.
Here are the top video streaming trends that will be shaping the industry for years to come.
Including new compression technology, international content, and more.
1. Monetizing Nostalgia
Now that millennials are entering their prime spending years, all kinds of businesses are cashing in by reviving the '80s and '90s.
Nowhere is this more true than in streaming content.
Originally a YouTube Red exclusive, Cobra Kai (a Karate Kid revival) is the perfect example.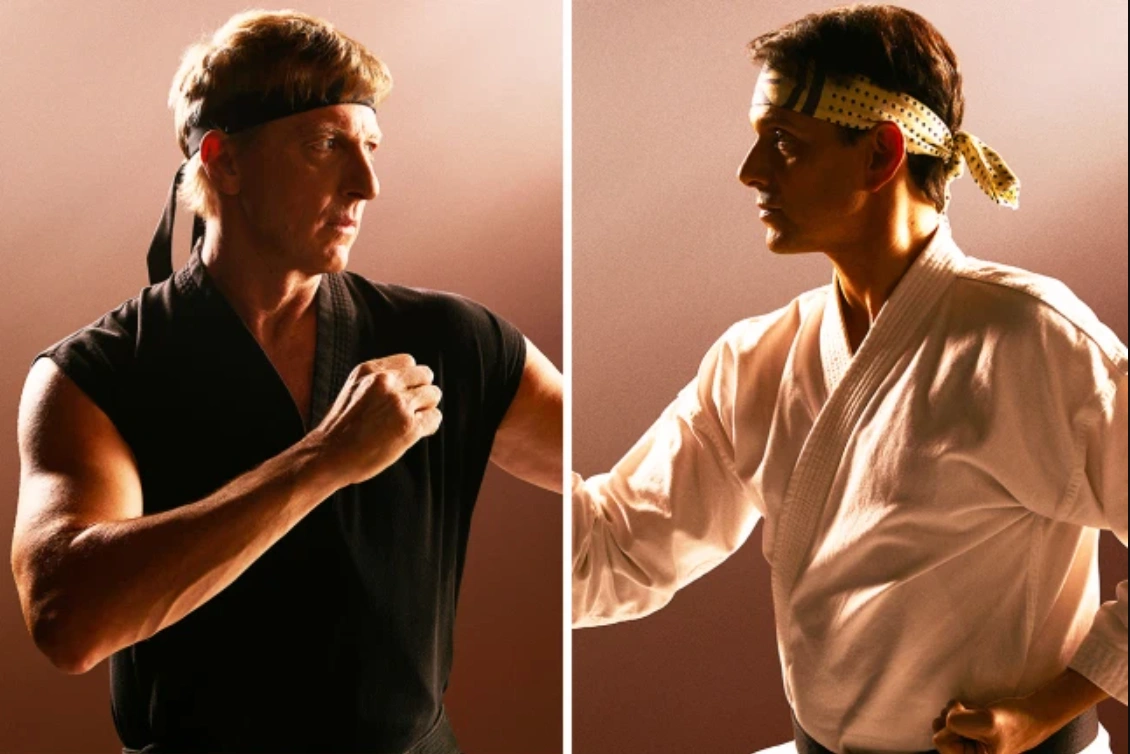 Netflix's Cobra Kai originally launched on YouTube.
While Hulu also jumped on this trend with its popular Veronica Mars reboot.
Amazon has given nostalgia a shot too, with mixed results.
The Prime Video reboot of The Tick had a loyal following, but was canceled after 2 seasons. There was also the set-in-the-'80s comedy Red Oaks, which lasted for 3.
You could argue that one of Prime Video's most successful shows, The Marvelous Mrs. Maisel, owes some of its success to the nostalgia factor as well.
(Although that show is set in the '50s.)
In any case, the king of monetizing nostalgia has to be Netflix.
And not just because they acquired Cobra Kai.
In 2020, Netflix released The Baby-Sitters Club, based on the popular book series from the late '80s and '90s.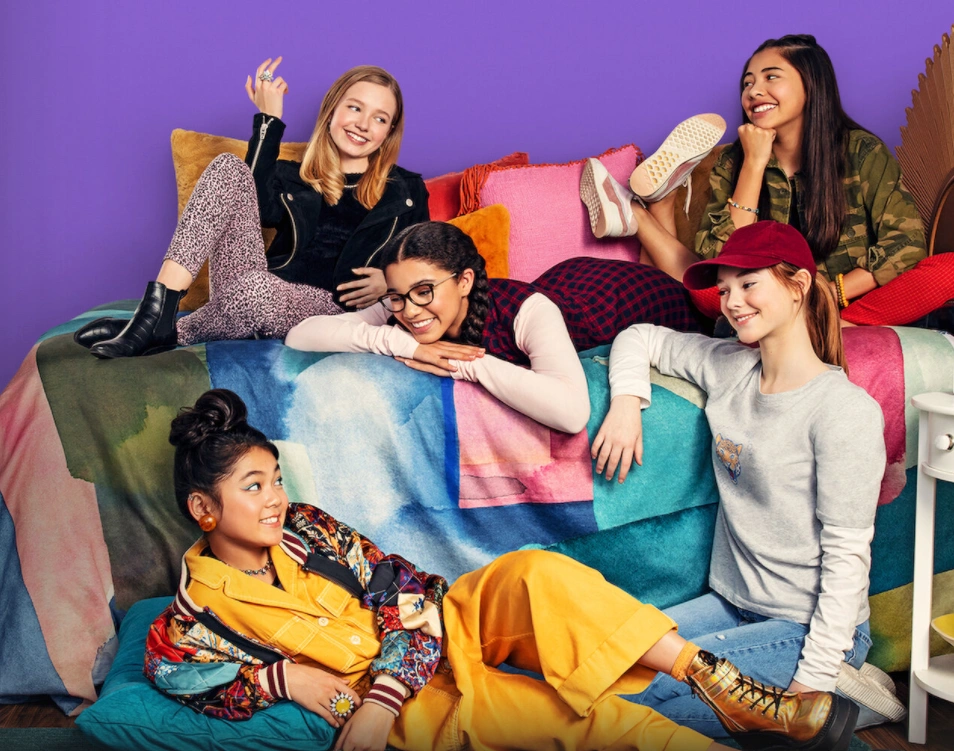 The Baby-Sitters Club on Netflix.
Netflix also has Chilling Adventures of Sabrina, a reimagining of the '90s comedy Sabrina the Teenage Witch.
And with Carmen Sandiego, Netflix is using a childhood favorite of millennials and Gen Xers to target a new generation: their kids.
Not to mention other reboots like Fuller House, One Day at a Time, and Gilmore Girls: A Year in the Life.
Even "The Adventures of Sharkboy and Lavagirl in 3-D" got a sequel, with "We Can Be Heroes" dropping on Netflix on Christmas Day 2020.
And while it isn't a reboot, it's no accident that Netflix's smash-hit Stranger Things is set in the '80s and frequently references pop culture from that era.
2. Milking Value From Franchises
Part of what makes "monetizing nostalgia" work so well is that it capitalizes on existing franchises.
Some of the best new programming gets canceled simply because it takes too long to build a fanbase.
But relaunching and rebooting old IPs lets "new" shows tap into an existing fan base.
One example is Tom Clancy's Jack Ryan on Prime Video.
The title gets its name from a recurring character in Tom Clancy's bestselling novels, Jack Ryan - also featured in blockbuster films like Patriot Games and The Hunt for Red October.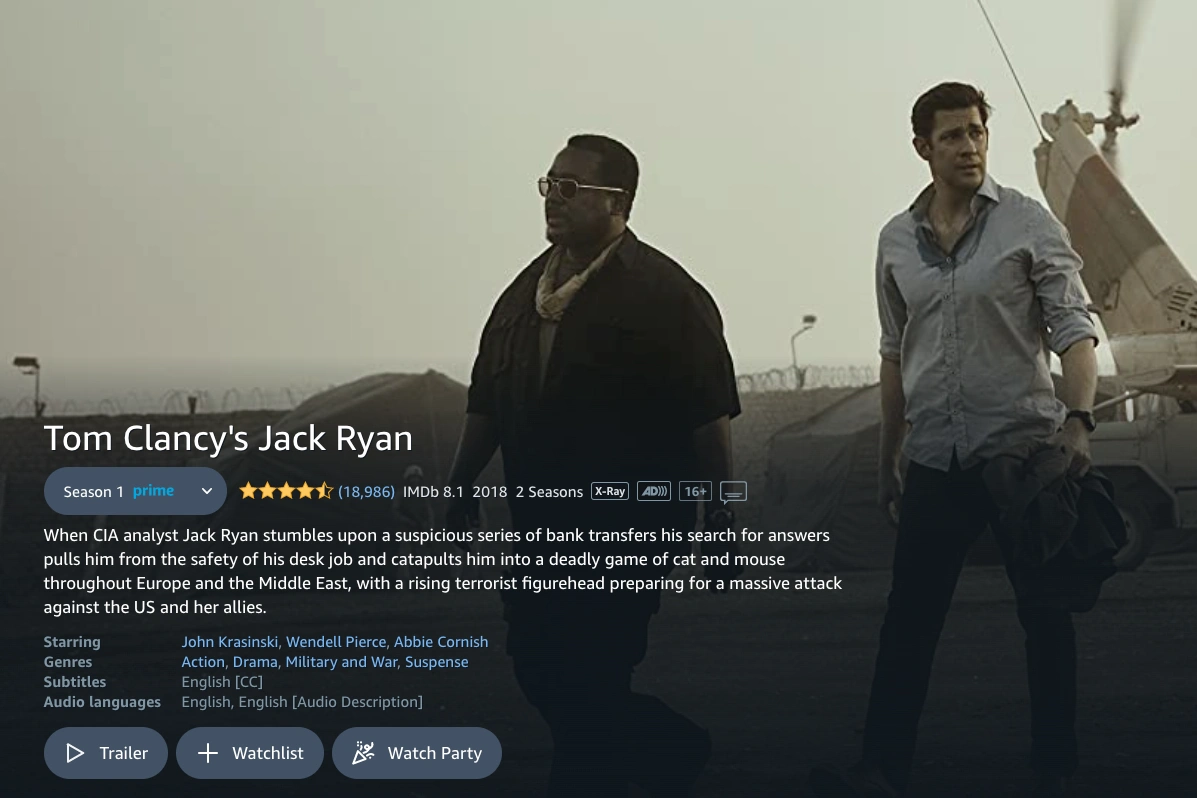 Tom Clancy: Jack Ryan on Prime Video
With gross earnings of over $788 million from the movies alone, it's obvious why Amazon was attracted to this franchise.
Amazon also announced that they're developing a Prime Video TV series based on the popular Fallout video game franchise.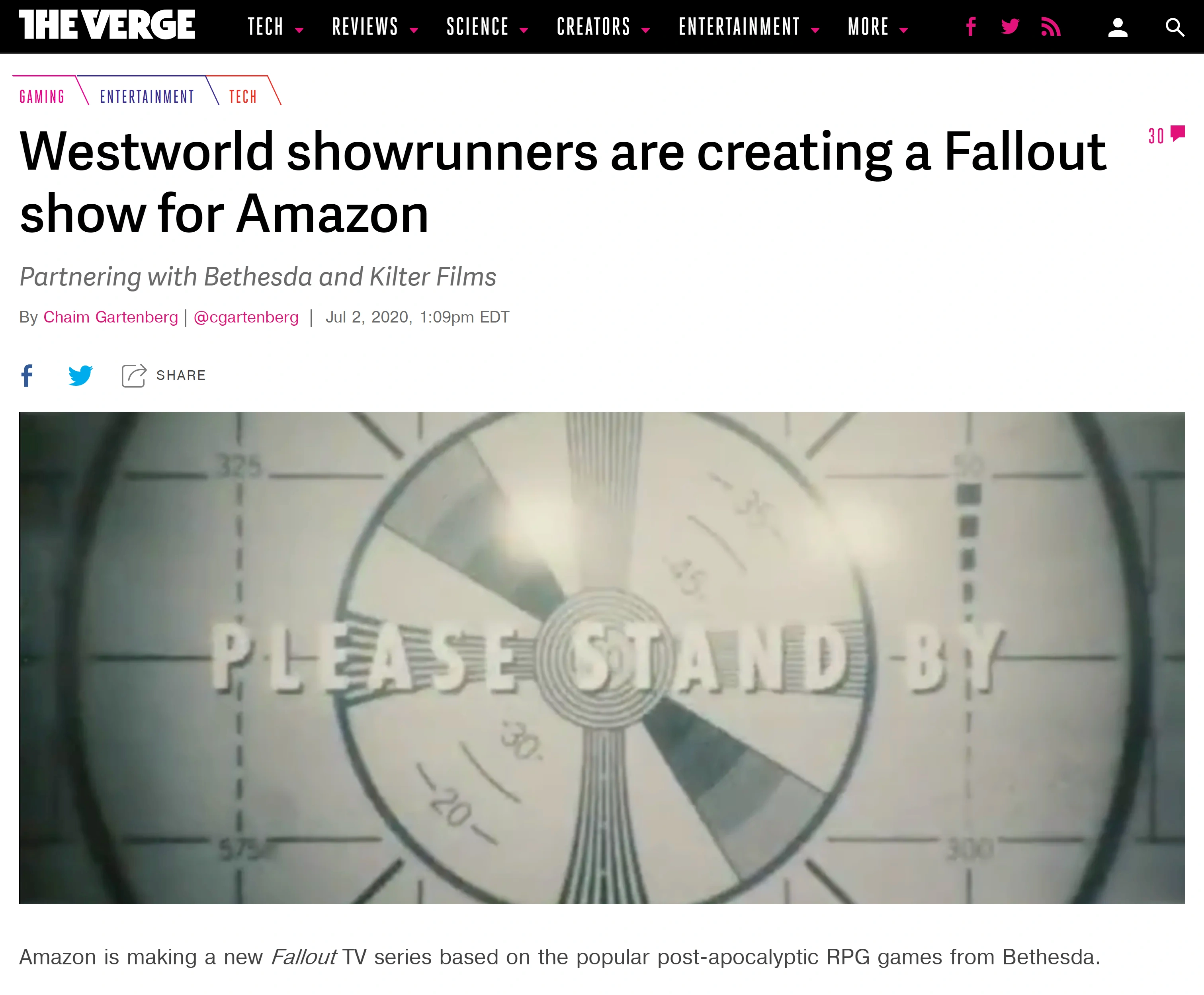 Amazon is bringing one of the world's most popular game franchises to its Prime Video TV platform.
Not to mention their upcoming Lord of the Rings spin-off.
Netflix's The Witcher and Queer Eye are other great franchise examples.
But one of the biggest examples of all time is Star Wars.
Acquired for $4.05 billion in 2012, Star Wars has quickly become one of Disney's crown jewels.
And they've put it to good use: Star Wars-based content like The Mandalorian has helped attract over 150 million subscribers to Disney+ in a short time.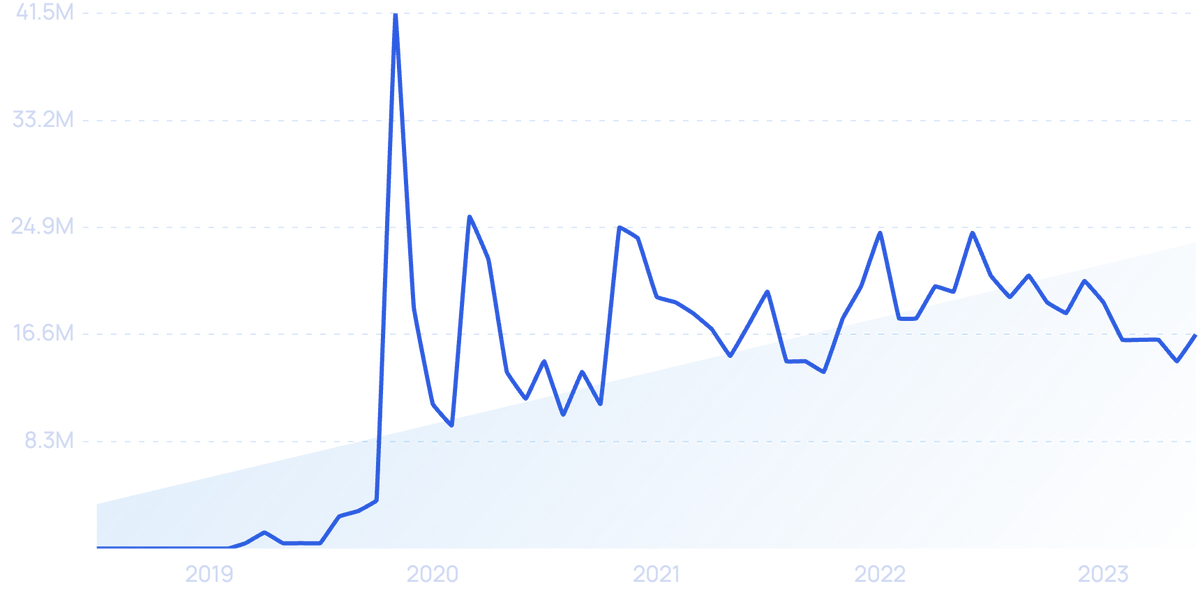 Search interest in "Disney+" is up 3,900% over the last 5 years.
The Marvel Cinematic Universe is another massive franchise in Disney's corner.
Original Disney+ series based on the MCU include The Falcon and the Winter Soldier, Loki, WandaVision, Hawkeye, Ms. Marvel, Moon Knight, and She-Hulk.

The MCU got its start on the big screen. But is seeing significant development on Netflix and Disney+.
3. Competing With Social Media
Video accounts for 60% of all downstream internet traffic worldwide.
But that's not just live streaming.
Watching videos is also one of the most common things people do on social media.
In fact, YouTube is the second most popular website in the world, boasting individual channels with over 200 million subscribers.
Other social networks have launched their own dedicated video counterparts as well, like the fast-growing Facebook Watch (and its little sister, IGTV).
Not to mention the explosive growth of TikTok.
The 100% video-based social network has over 1 billion monthly active users.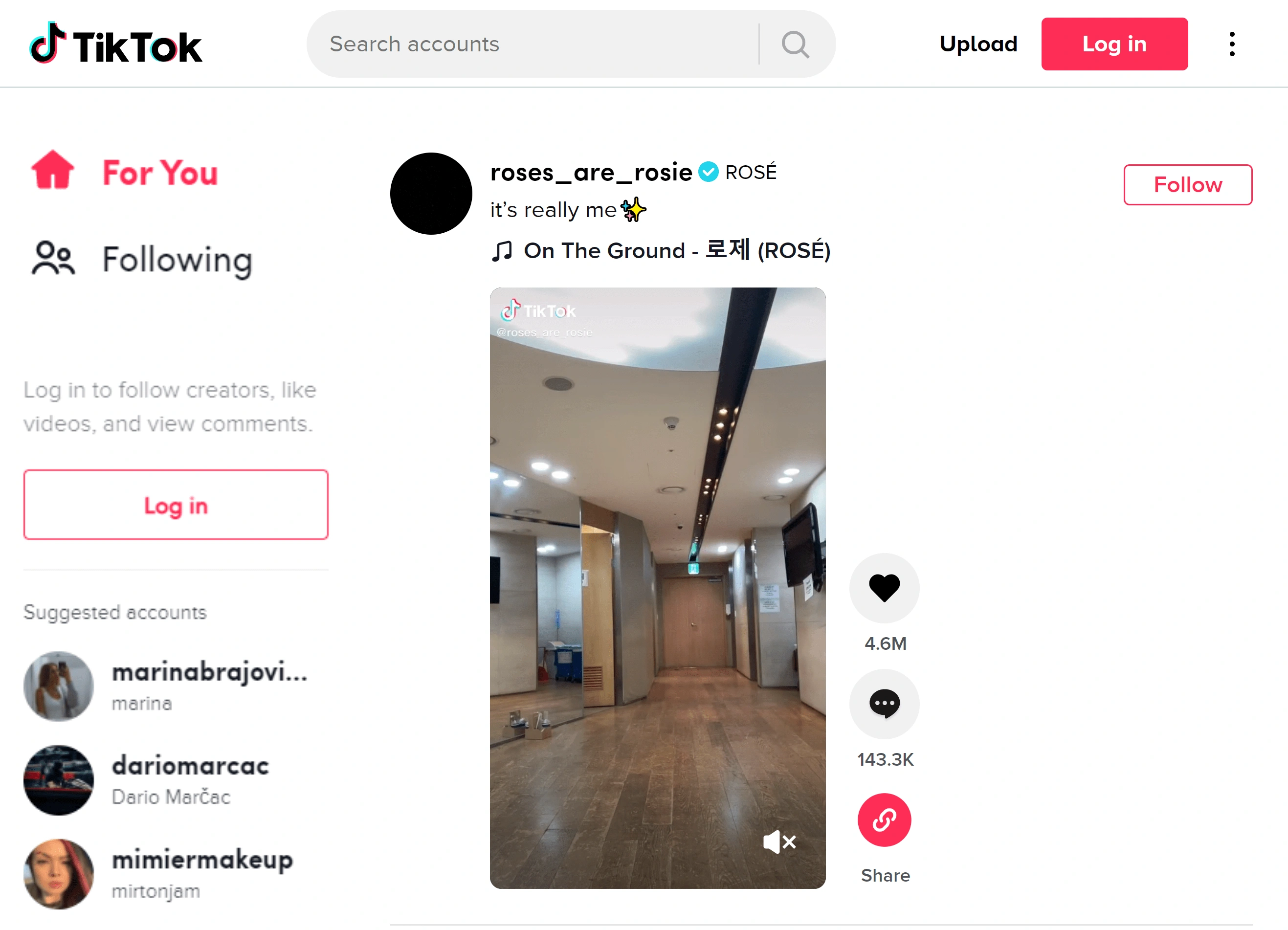 TikTok is the go-to social platform for many young people.
And it's the reigning champion of social networks among Gen Z.
Content quality has grown too, as users try to give their videos a professional look.
Many are buying products to help.
As you can see below, interest in lights for TikTok videos surged in 2020 but has remained relatively high since.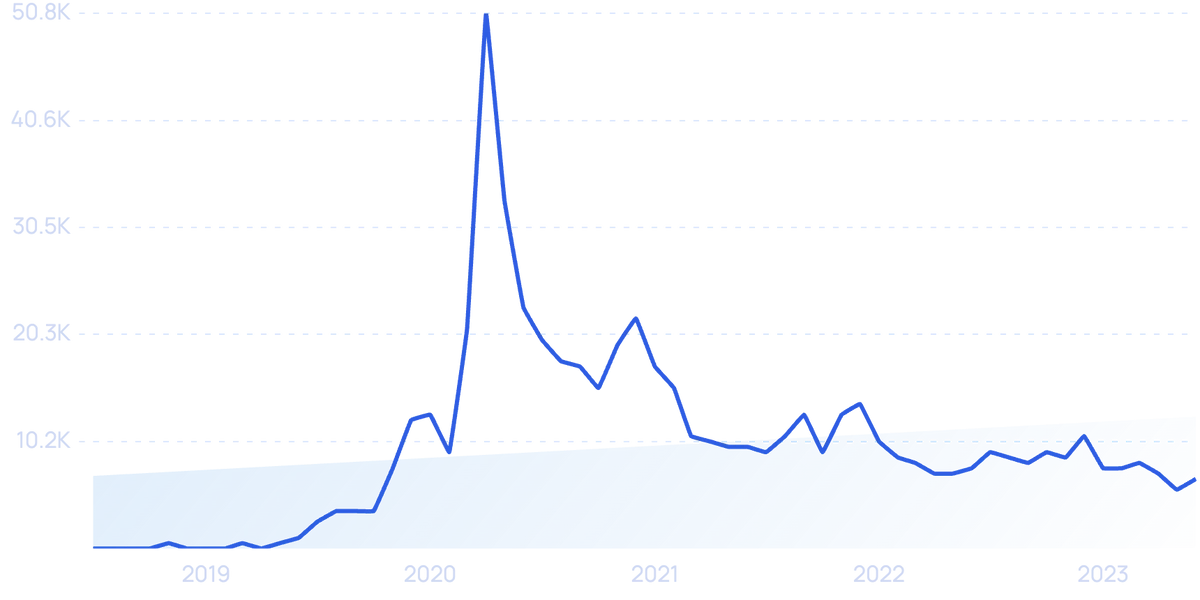 Searches for "TikTok lights" have increased 1,200% in the past 5 years.
Even the paid streaming services themselves are contributing to their own competition.
Netflix has long used YouTube as a promotional channel.
But in June 2020, when they published Dave Chappelle's "8:46" - an original 27-minute special focused around the killing of George Floyd - they did it exclusively on YouTube.
While that release was under special circumstances, the "Netflix Is A Joke" YouTube channel contains plenty of short clips of their longer stand-up specials.
Surely some viewers enjoy the free clips available there and elsewhere rather than subscribing to Netflix.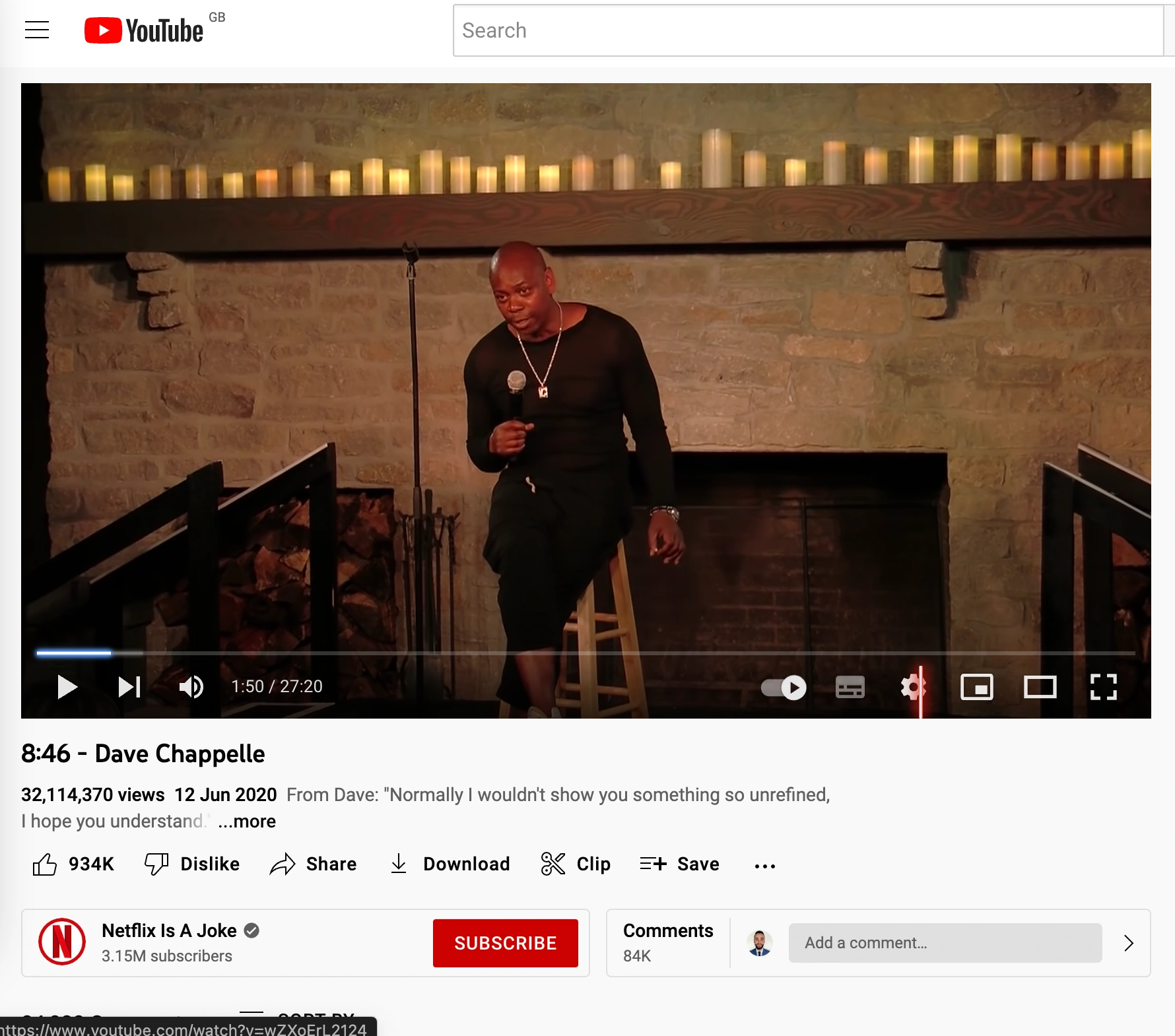 The "Netflix Is A Joke" YouTube channel has over 3.5 million subscribers.
4. Releasing More Episodes Week-To-Week
Release schedules are another factor Netflix has been experimenting with.
Netflix is known for its binge-able, full-season-at-once drops.
And they have a point: if some industry studies are to be believed, most US adults stay up all night to binge-watch multiple times a year.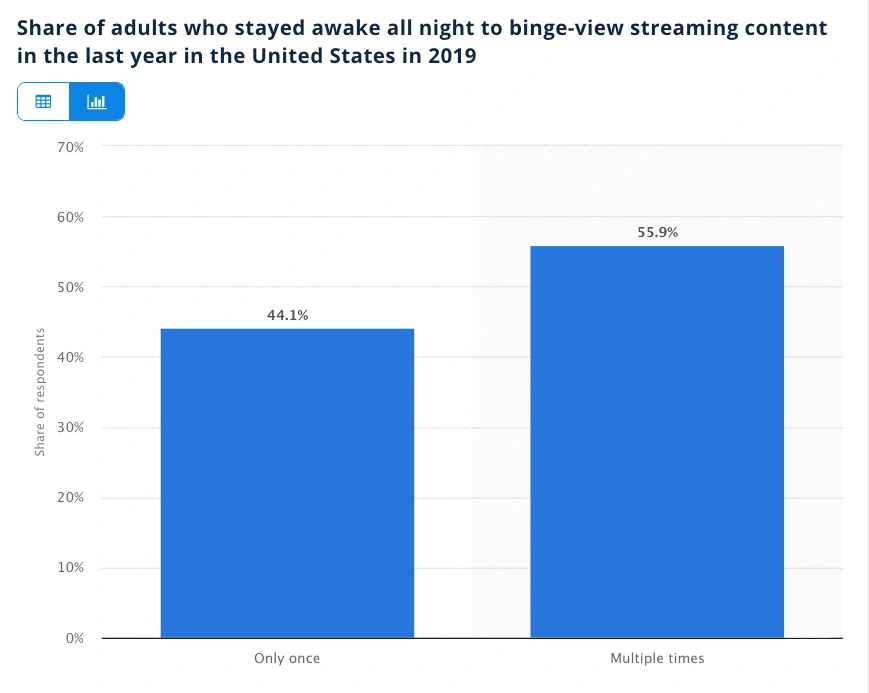 More than half of adult Americans occasionally stay up all night watching streaming TV.
Still, they've played with other release schedules for some programs like The Great British Baking Show.
They've said those cases were due to licensing agreements and they plan on sticking with releasing all episodes at once in the future.
But that's not the full story, as they also released weekly episodes of their original (not merely licensed) rap competition show Rhythm & Flow.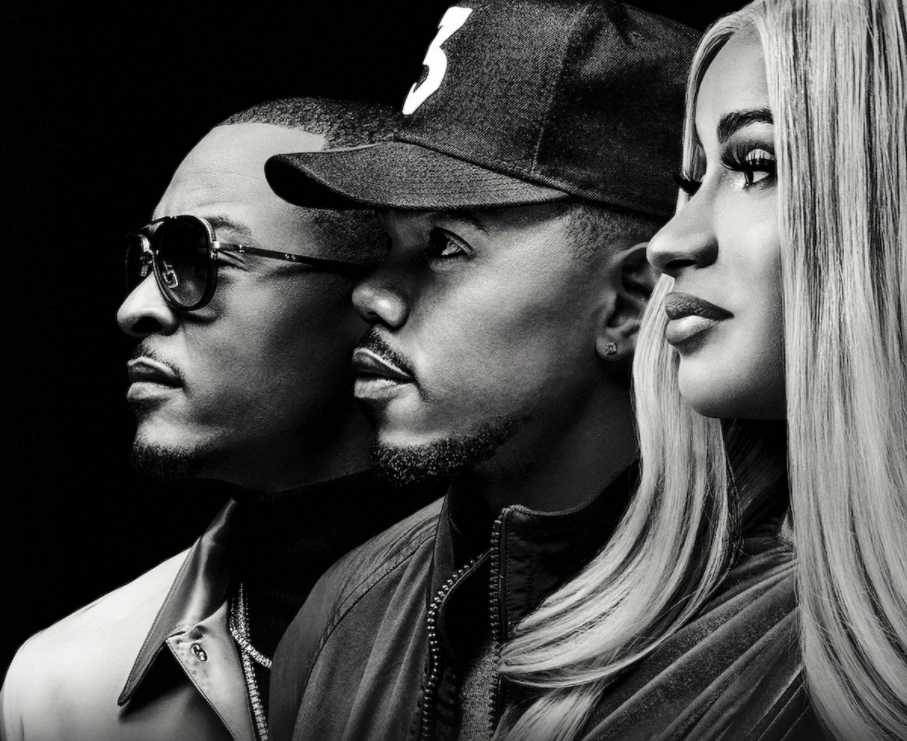 Tip "T.I." Harris, Chance the Rapper, and Cardi B as seen in Rhythm & Flow.
All-at-once release schedules are a big reason why Netflix's mega hits never dominate Monday-morning water-cooler conversations for as long as, say, Game of Thrones did.
So it's understandable that competing services like Disney+ are taking a more traditional approach for some of their shows, releasing episodes of programs like The Mandalorian on a weekly schedule.
Most programs are released that way, after all — streaming or not.
Will Netflix start doing the same more often?
It looks like they may.
5. Streaming More Docuseries
Documentary miniseries are becoming one of the most popular types of streaming content.
2020's true crime docuseries Tiger King was reportedly watched in 34 million households in the first 10 days alone. And 64 million in the first month.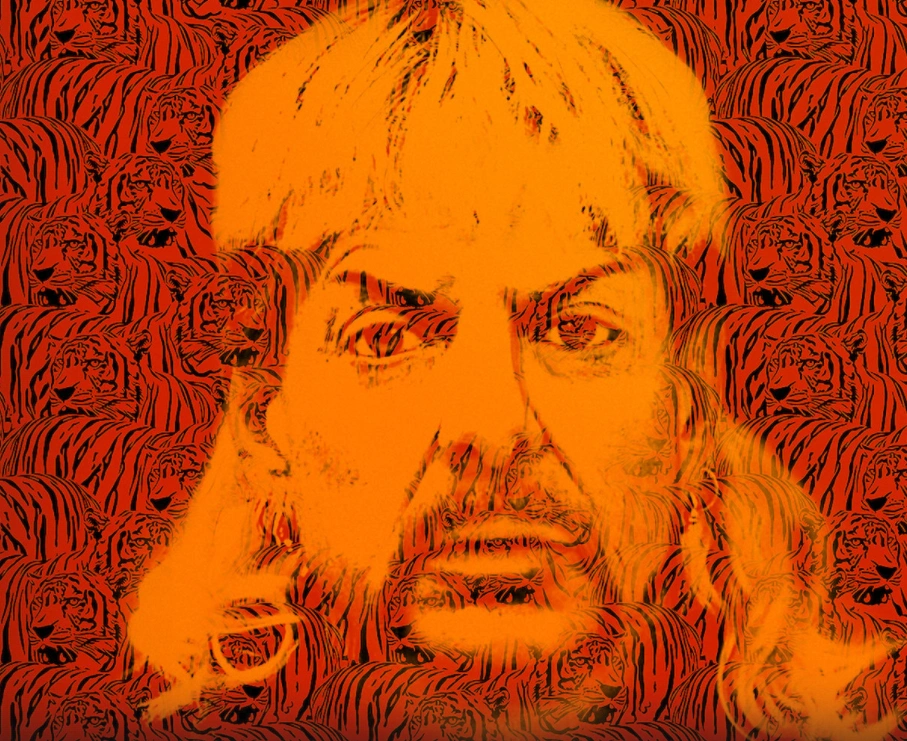 The Netflix original Tiger King.
Although Tiger King's success was partly due to people being home during lockdowns, many more followed.
Apple TV+ released Visible: Out on Television.
Shudder has Cursed Films.
Amazon had Ted Bundy: Falling for a Killer and James May: Our Man in Japan.
On Netflix, there's Trial By Media, Night on Earth, and Cheer.
And in June 2020, Disney+ released a behind-the-scenes docuseries called Into the Unknown: Making Frozen 2.
And that's nowhere near a complete list.
A YouTube Originals documentary series on Demi Lovato was released in 2021. And ESPN dropped a 9-part special on Tom Brady.
We're sure many more will follow in 2023 and beyond.
6. Launching Non-English Original Programming
Streaming services are stepping far beyond Hollywood for their original content.
On Netflix alone, there's the German sci-fi show Dark, the French series The Hook Up Plan, the Japanese reality show Terrace House, and many more.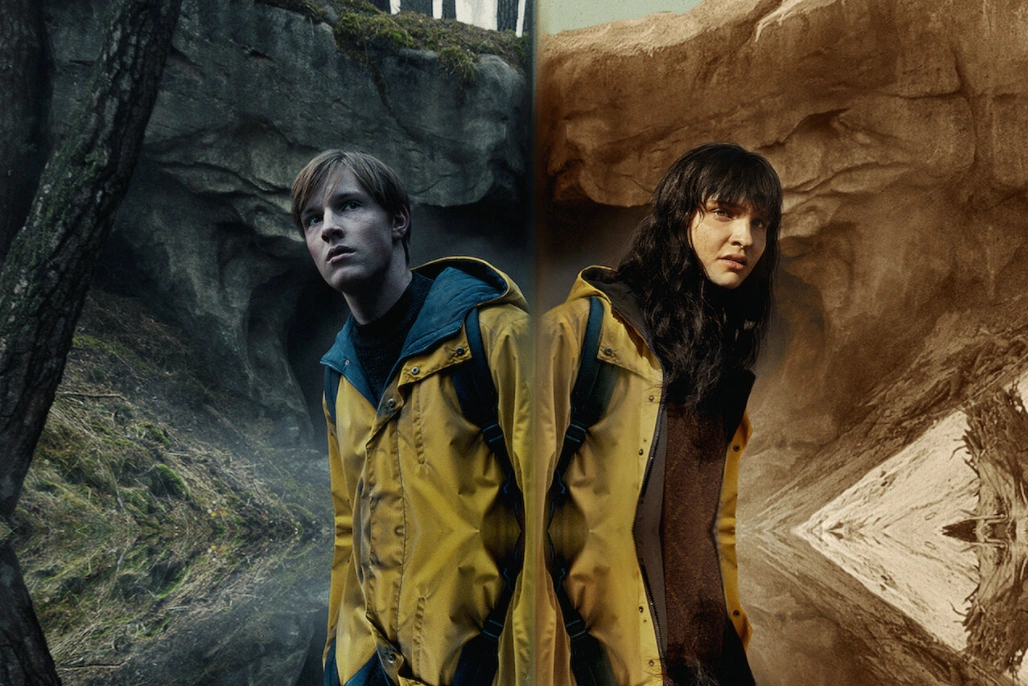 Netflix's Dark.
The results?
According to Netflix, the Spanish series La Casa De Papel (known as Money Heist in English markets) has been a massive success - even beyond Spanish-speaking countries.
So it's no surprise that more local-language series are coming.
Q3 2021 saw 129 new seasons on Netflix alone.
And Amazon is doing the same (albeit at a smaller scale).
7. Videos Going Short-Form
The ill-fated Quibi is probably the biggest example of the "short-form" video streaming movement.
(Outside of social networks like TikTok, that is.)
After raising $1.8 billion, the mobile-only subscription service seemed like a success right out of the gate. But the excitement around Quibi's initial launch died out.
And the streaming service ultimately shut down.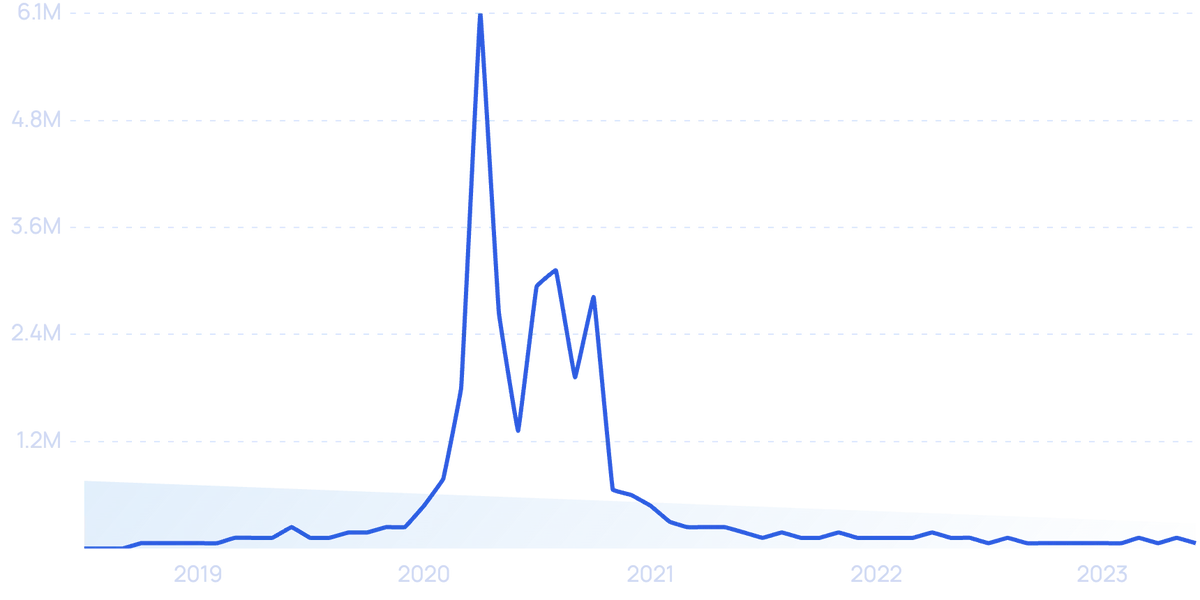 Interest in "Quibi" spiked around its launch, then quickly declined.
But that doesn't mean the short-form video trend isn't here to stay.
"Time famine" is the feeling of having too little time for everything you need to do.
As a result, fewer people have long stretches of free time to stream traditional long-form videos.
Short-form videos help fill in the smaller chunks of time they do have.
And the major streaming services have noticed.
Netflix has launched several new original short-form series.
Like Special, which comes in at 12 to 17 minutes per episode.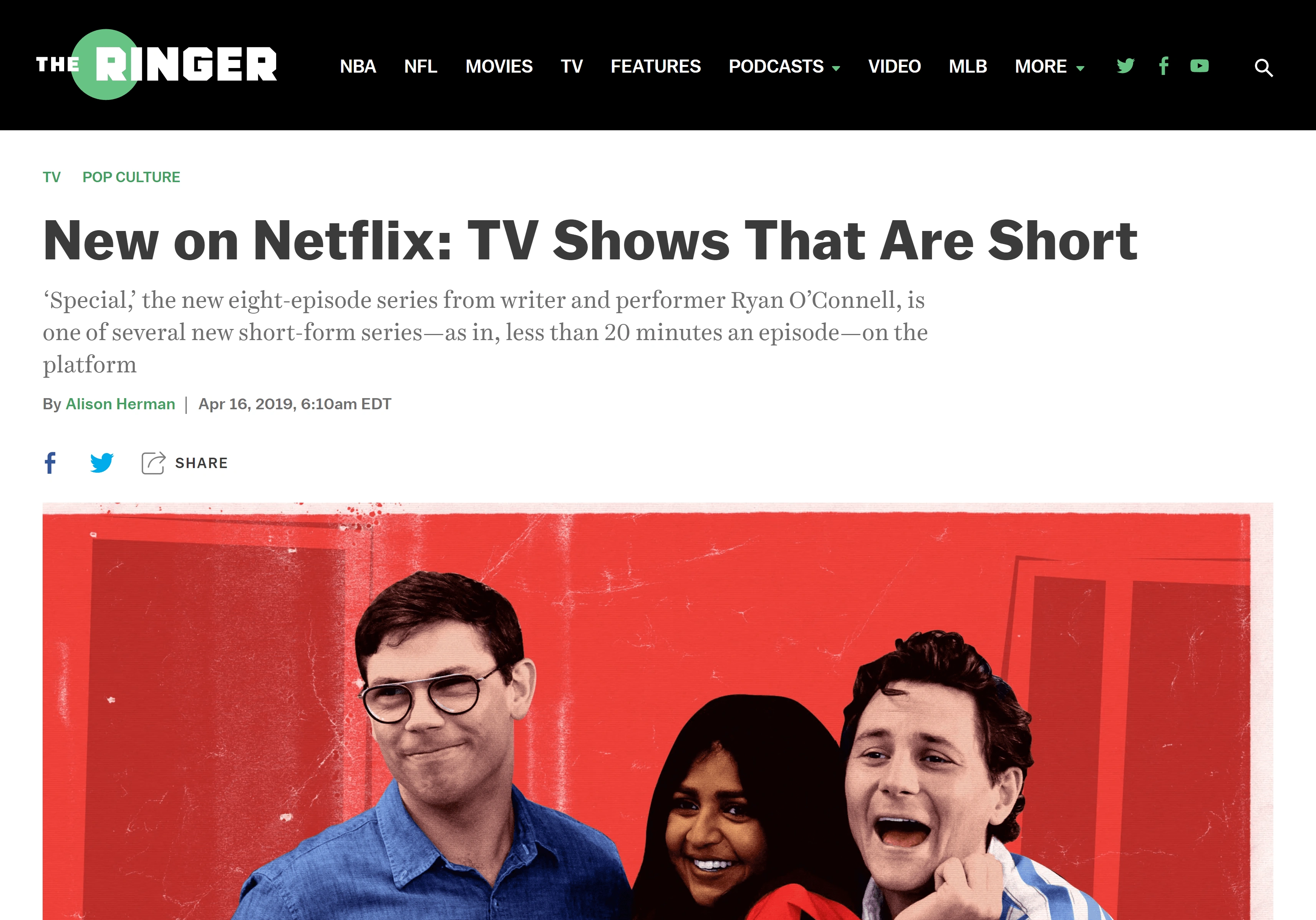 Special is Netflix's attempt at publishing shorter shows.
Not to mention Jerry Seinfeld's Comedians in Cars Getting Coffee (which they originally acquired from Crackle).
Amazon is taking part in this trend as well.
It published several sub-15-minute Funny Or Die shorts years ago, and also offers 100+ short films from film festivals around the world.
This trend is partly to accommodate mobile users.
In 2018, Netflix revealed that about 25% of its global streaming happens over mobile data networks.
Maybe Quibi was onto something after all.
8. Increasing Streaming Video Quality and Speeds
In March 2020, YouTube, Amazon, and Netflix announced that they'd be reducing their video streaming bitrates in Europe to avoid overwhelming internet infrastructure during the pandemic.
But even in the best of times, streaming video quality and speed can be a real challenge.
Especially for mobile users.
Thankfully, new technologies are developing to make it possible to stream higher-resolution video without losing speed.
The new H.266 video codec, also known as the Versatile Video Coding (VVC for short), is said to cut required bitrates by half.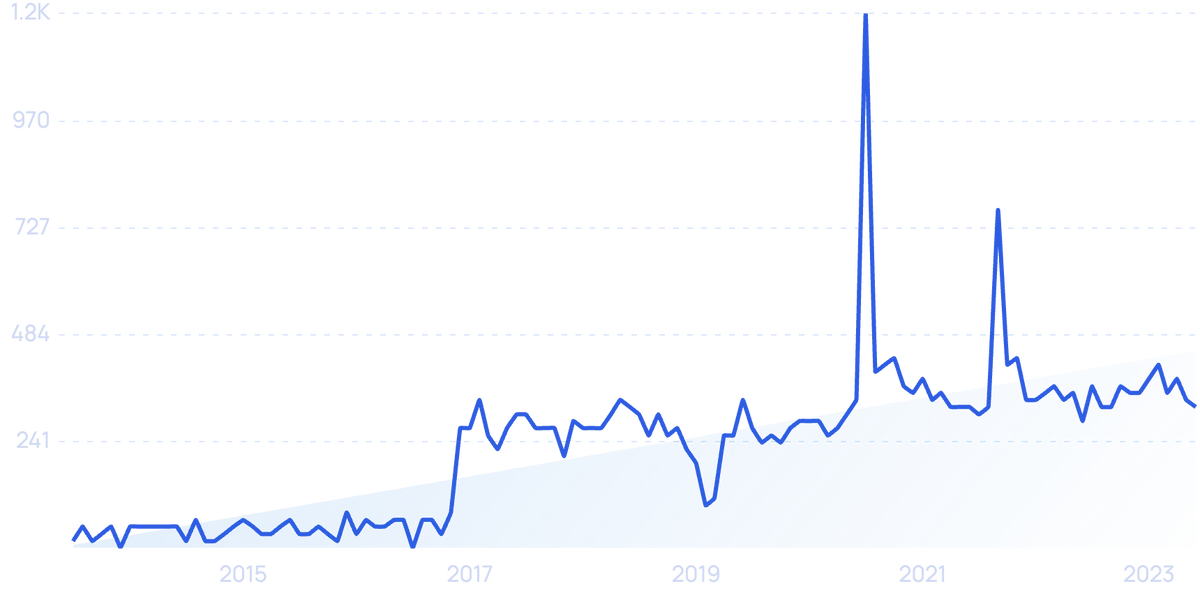 Searches for "Versatile Video Coding" have increased over the last 10 years.
This means that instead of requiring internet download speeds of 85+ Mbps in order to stream 8K video, users should be able to watch it with only 43 Mbps.
When and if H.266 is widely adopted, that is.
But it's not the only game in town.
Amazon, Apple, Facebook, Google, Samsung, and Mozilla support a different next-gen codec called AV1.
Which also promises to decrease bitrate, with similar benefits as H.266.
However, new compression techniques aren't the only new technology on the horizon.
Another highly important development that's being rolled out right now is 5G mobile data.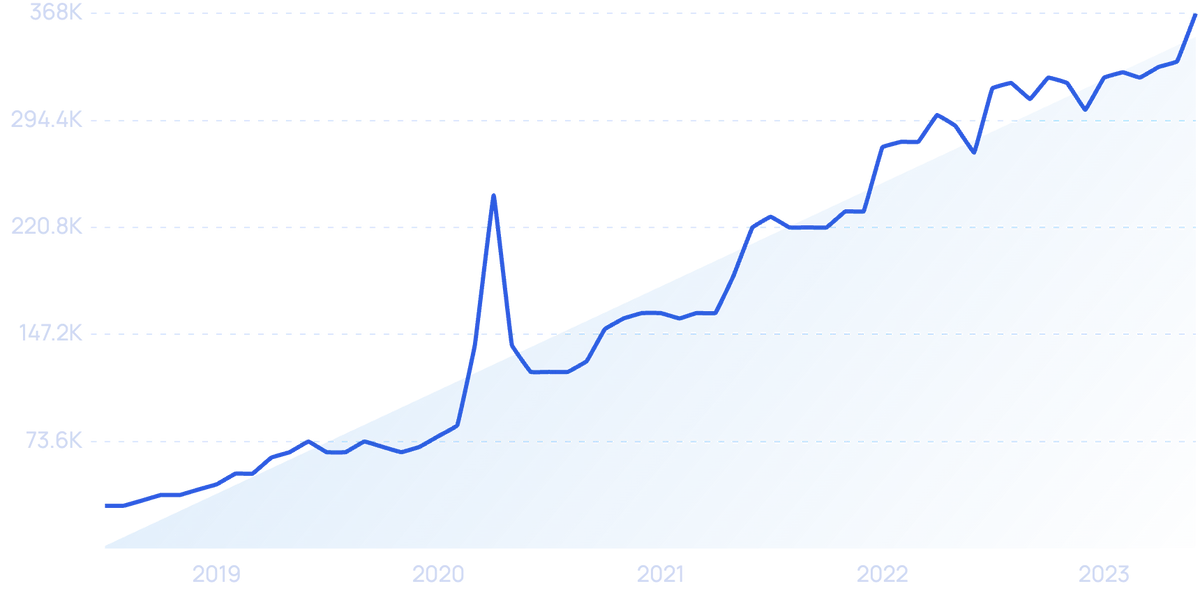 Search volume for "5G" is up 1,660% in 5 years.
5G promises to vastly increase bandwidth and responsiveness, with speeds up to 20 times faster than 4G.
5G also supports many more devices in a given location - from 4G's current cap of around 4,000 devices per square kilometer to about 1 million.
With improvements like those, buffering time may eventually become a thing of the past.
9. Rising New Niche Streaming Services
For years, Netflix has been #1 in global internet traffic share.
But recently, the percentage of traffic that's going to Netflix has been decreasing.
Why?
In large part, due to other sources of video content.
Not only on social networks like YouTube, as discussed above.
Nor even just on direct OTT competitors like Prime Video and Disney+.
Niche streaming services are increasingly getting a share of the traffic.
Like Crunchyroll, the streaming platform for anime.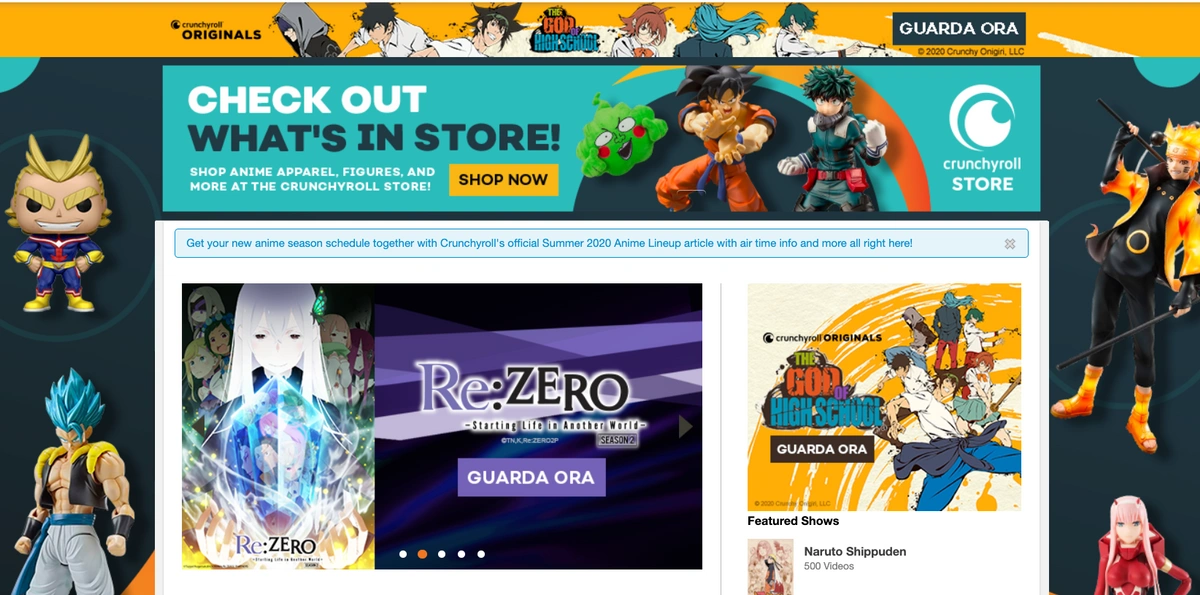 Crunchyroll's homepage.
Or Shudder for horror.
Or Dekkoo for gay cinema.
Or oQQur for virtual tourism.
Or fuboTV for sports, Toon Gogfles for cartoons and kids' shows, BroadwayHD for stage performances, Britbox, Urban Movie Channel, Filmocracy, MasterClass and more.
It seems like a new streaming service launches every day.
Many of these new platforms are designed to fill gaps left by the larger players who aren't as focused on a specific type of content.
Many of these smaller services are growing rapidly. Whether it's despite - or because of - "streaming subscription fatigue".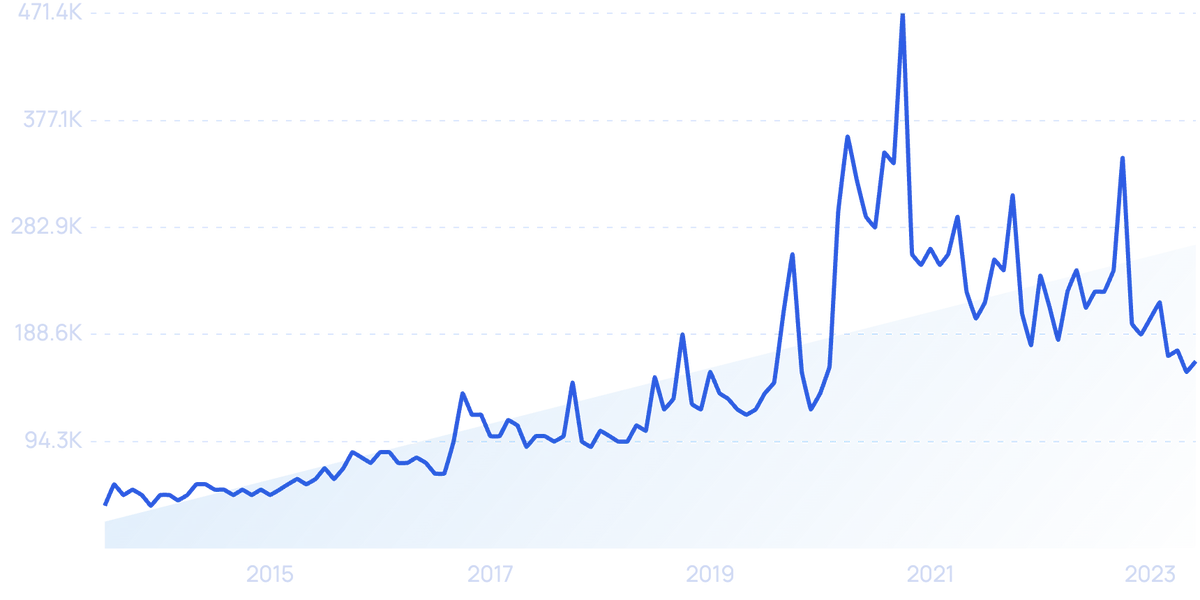 Interest in "Shudder" has grown 337% in 5 years.
It's unlikely that any one of them is going to dethrone Netflix, Amazon or Disney in the near future.
But all together, they may take a significant slice of the market.
10. Traditional TV Players Entering The Field
Aside from niche services, many traditional TV networks and media companies are now competing for streaming audiences more forcefully.
The most recent example is NBC's Peacock, which launched nationwide in the US in July 2020 after offering a preview to Comcast customers in April.
Comcast owns Xfinity as well, through which it offers the Xfinity Stream streaming service.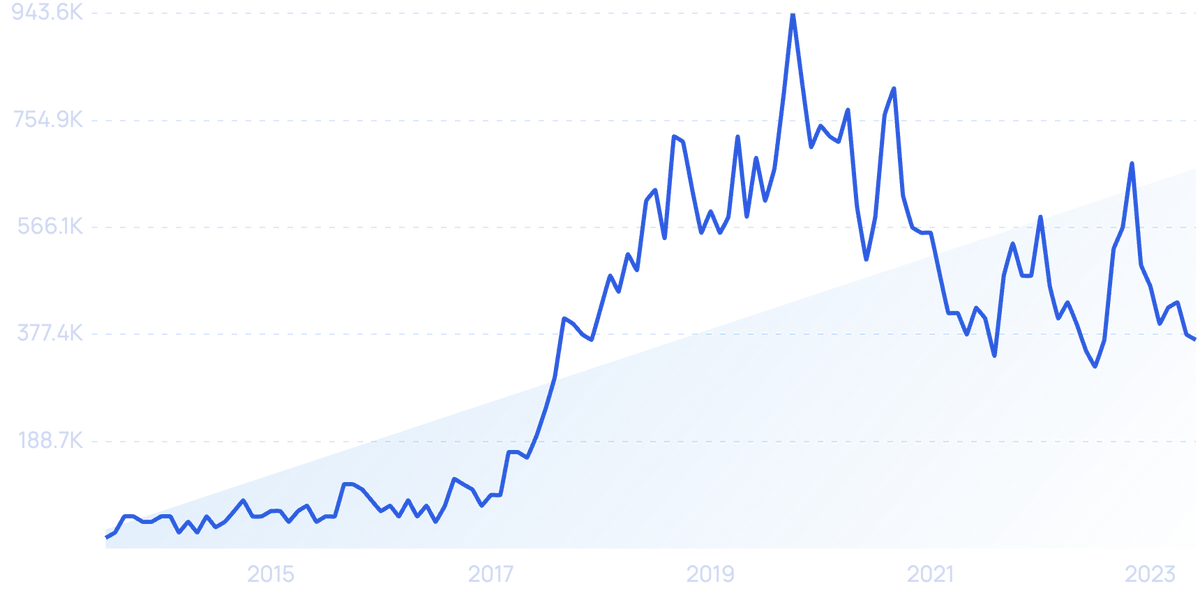 Searches for "Xfinity Stream" are up 1,850% over 10 years.
And also launched this year is HBO Max (though it's really just a souped-up version of the older HBO Now service it replaces).
CBS has its own service as well, with CBS All Access which launched back in 2014 and is owned by ViacomCBS.
ViacomCBS also owns the streaming service Pluto TV, purchased for $340 million in 2019.
If this all sounds confusing, you're not alone.
That's why some are calling for the "great re-bundling" to simplify the number of available services.
We won't hold our breath.
11. Getting Ad Support
One thing "streaming subscription fatigue" is definitely shaping is the audience's willingness to pay.
Understandably.
If customers can avoid paying for 3-4 different services, naturally they will.
Ad-supported streaming is making that possible.
Having commercials pay for streaming entertainment is already extremely common in Asia, with over 1 billion people tuning in.
But they're getting more popular in the West now, too.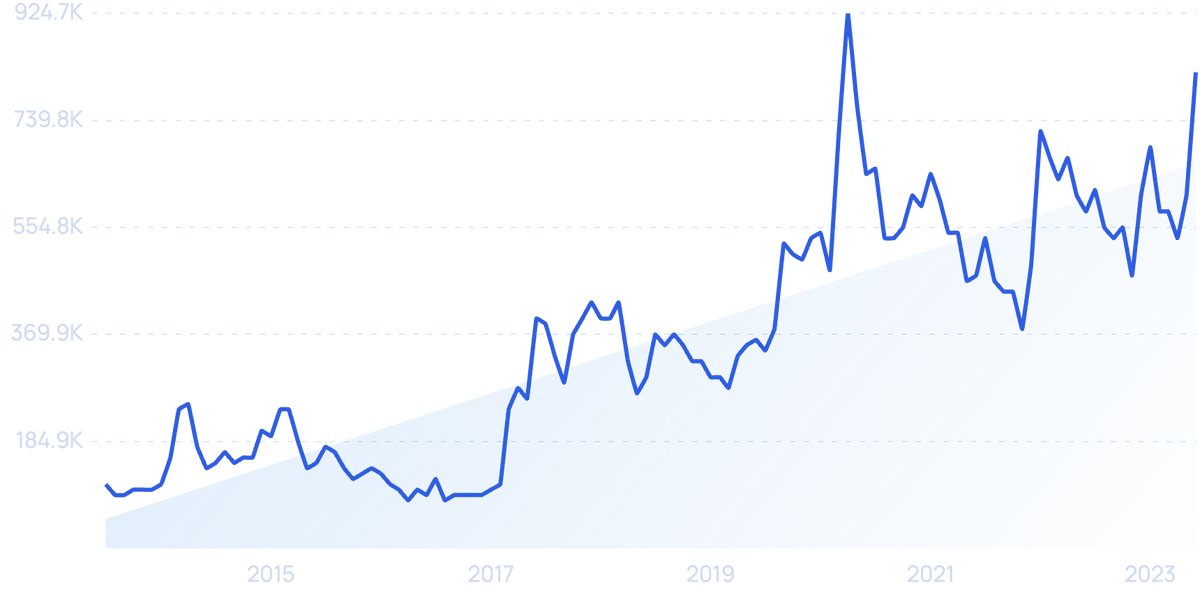 Searches for "Popcornflix", a free, ad-supported VoD streaming service, have increased by 641% in 5 years.
According to the IAS, Americans are beginning to embrace ad-supported streaming services, having hit their limits on paid services.
Based on their research, 76% of Americans are okay with seeing video marketing if it allows them to stream content for free.
And 55% plan on using free video streaming services within the next year.
Options like Tubi, Crackle, Fawesome.tv, IMDb TV, Pluto TV, and The Roku Channel all offer 100% free streaming entertainment, thanks to advertising.
While other services like Hulu, CBS All Access, and Peacock offer 2-tiered pricing: a cheaper (or free) tier with ads, and a premium tier without.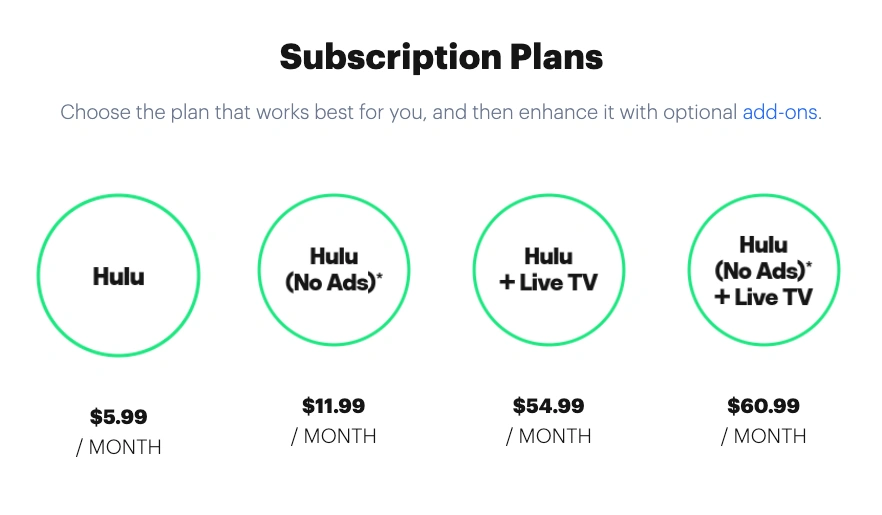 Hulu's pricing.
As new streaming services enter the fray, it's likely we'll see many of them use advertising to reduce or eliminate subscription fees.
And as customers hesitate to pay for too many subscriptions at once, it's a trend that's unlikely to end anytime soon.
That Wraps It Up
Those are the top video streaming trends in 2023 and beyond.
From faster compression and delivery technologies, to international programming in local languages, niche streaming services, and more.
These trends are already making a splash this year, and they're bound to change the industry even more in the future.