6 Important Retail Trends For 2022-2025
You may also like:
Retail is one of the largest contributors to the U.S. economy.
(In fact, the retail space was forecast to generate over $5 trillion in revenue in 2021).
With changes in consumer behavior and technology, the retail landscape has been in constant flux over the last decade.
From supply chain issues to business models being upended, the pandemic only accelerated the course of change.
Many of which are expected to impact retail for years to come.
From curbside pickup to interactive displays, here are the key trends impacting the retail space right now.
1. Checkout-free shopping finally arrives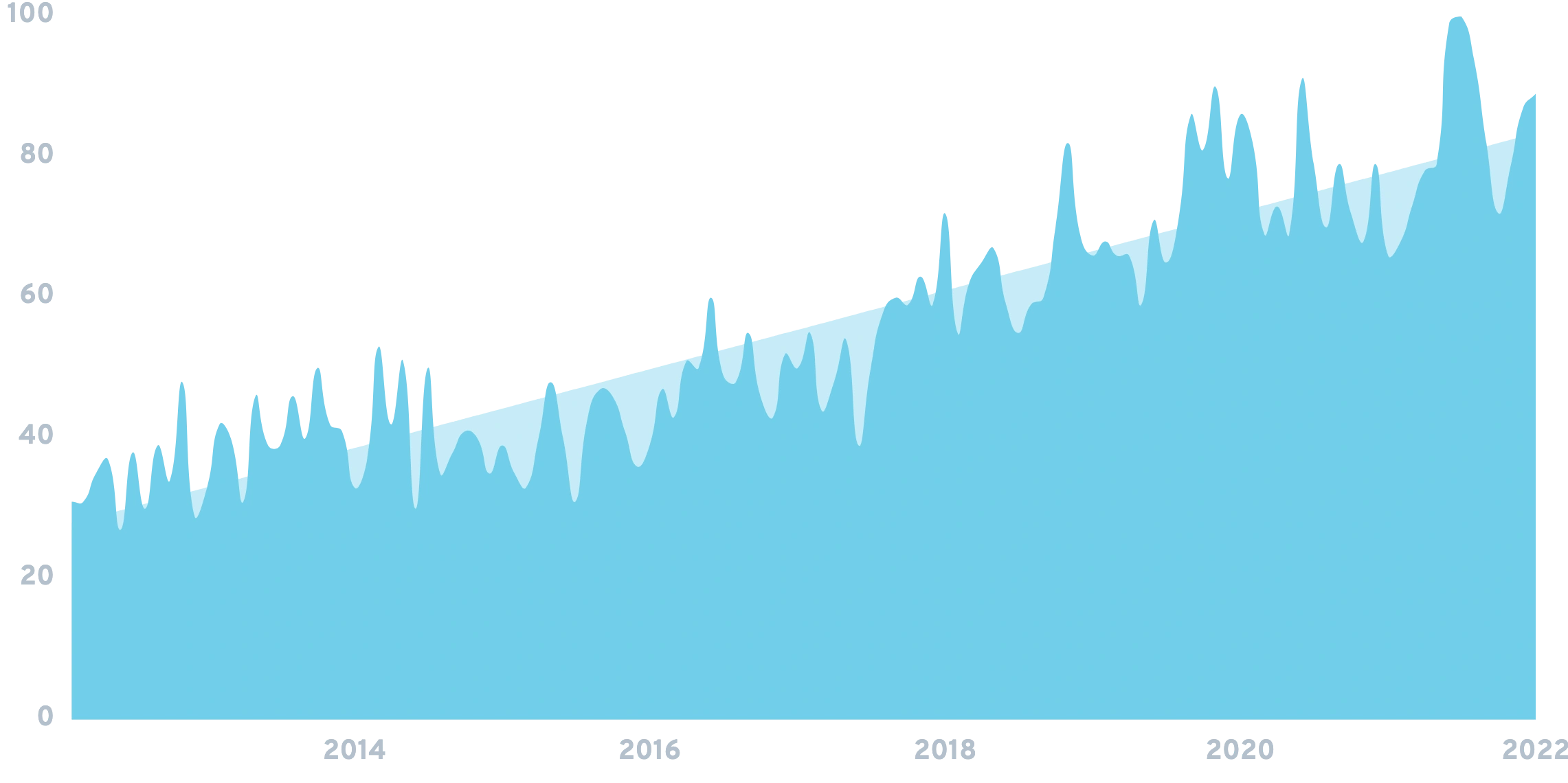 Google searches for "self-checkout" are up 187% in 10 years.
According to a Capgemini industry study, 60% of customers cite long lines for payment and checkout as a major in-store experience pain point.
What's more, based on a Chain Store Age analysis, retailers have lost more than $37 billion per year in potential sales due to consumers leaving a store because of long checkout lines.
This is why retailers are increasingly offering frictionless checkout experience options.
Perhaps the best-known example of a store with cashier-less checkout is Amazon Go.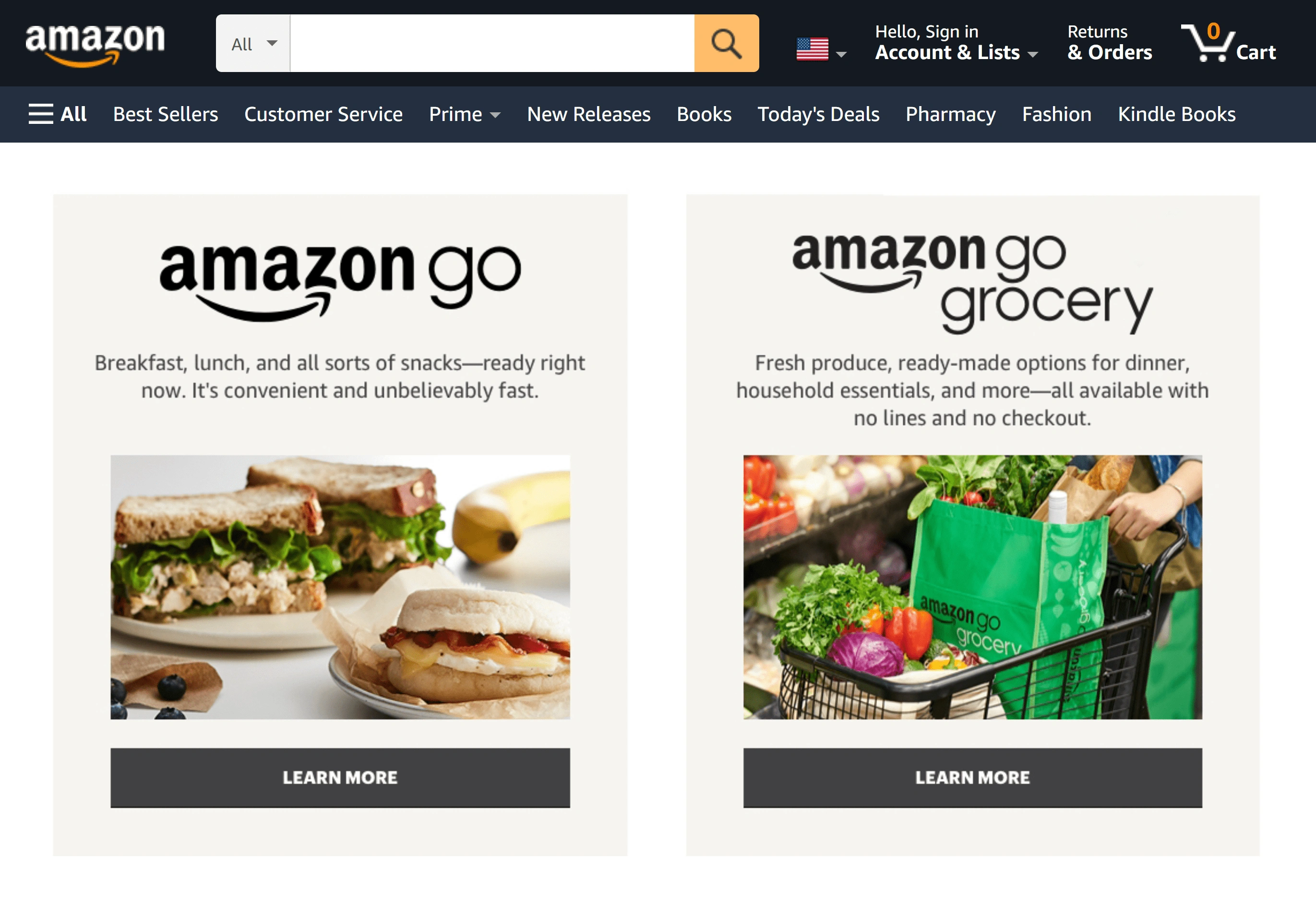 Amazon Go is one of the first self-checkout brands currently being used at scale.
It's "Just Walk Out Shopping" experience means that customers are only charged once leaving the store.
No lines or checkouts required.
While starting out with convenience stores, Amazon is looking to leverage this technology into grocery stores (namely, Whole Foods).
At the same time, a category of checkout-eliminating technology startups is cropping up, including Standard Cognition, Trigo, Grabandago, and SandStar.
Tel Aviv-based startup Trigo was founded in 2018 and has raised $60 million in its funding round led by 83North back in December 2020.
Trigo's system uses a combination of hardware (sensors, cameras) and software (AI, computer vision) to enable contactless checkout.
2. Interactive displays start to become mainstream
Despite the growth of online shopping, the vast majority of retail transactions continue to take place at brick-and-mortar stores.
Last year, e-commerce accounted for only around 15% of total retail sales in the U.S.
That number is expected to grow to 19.2% by 2024, eMarketer data suggests.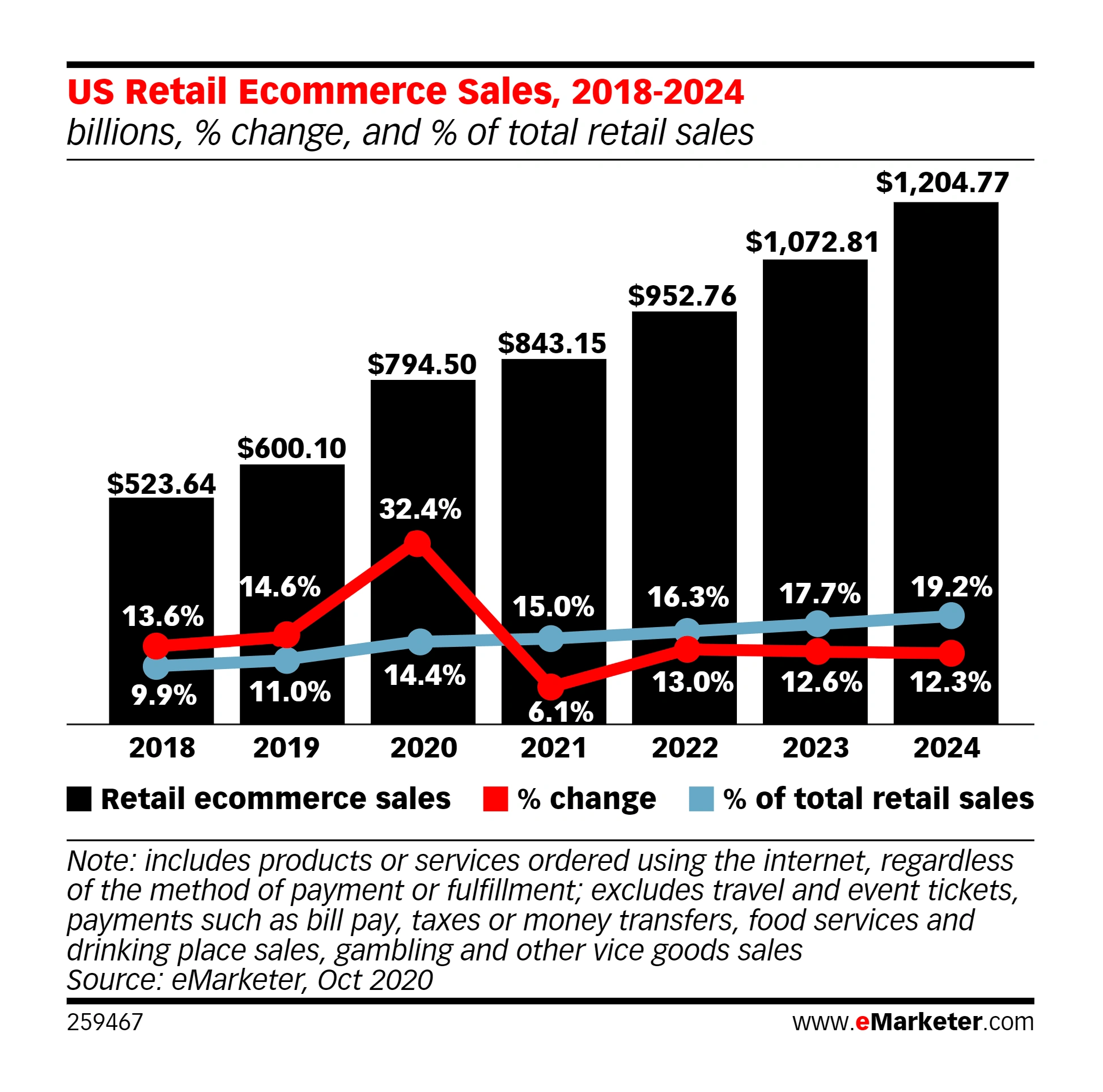 Ecommerce continues to see rapid growth. But physical store sales still make up the vast majority of retail purchases.
And we're seeing brick-and-mortar stores turning to technology in an effort to compete with e-commerce.
Interactive displays are one example of retail tech that can help physical retailers meet a range of objectives.
Specifically, interactive displays can help increase customer engagement, provide relevant offers to increase conversions, and boost in-store data collection.
One of the fastest-growing startups in this space is Chicago-based adtech startup Cooler Screens.
Cooler Screens replace conventional glass doors with interactive, digital screens.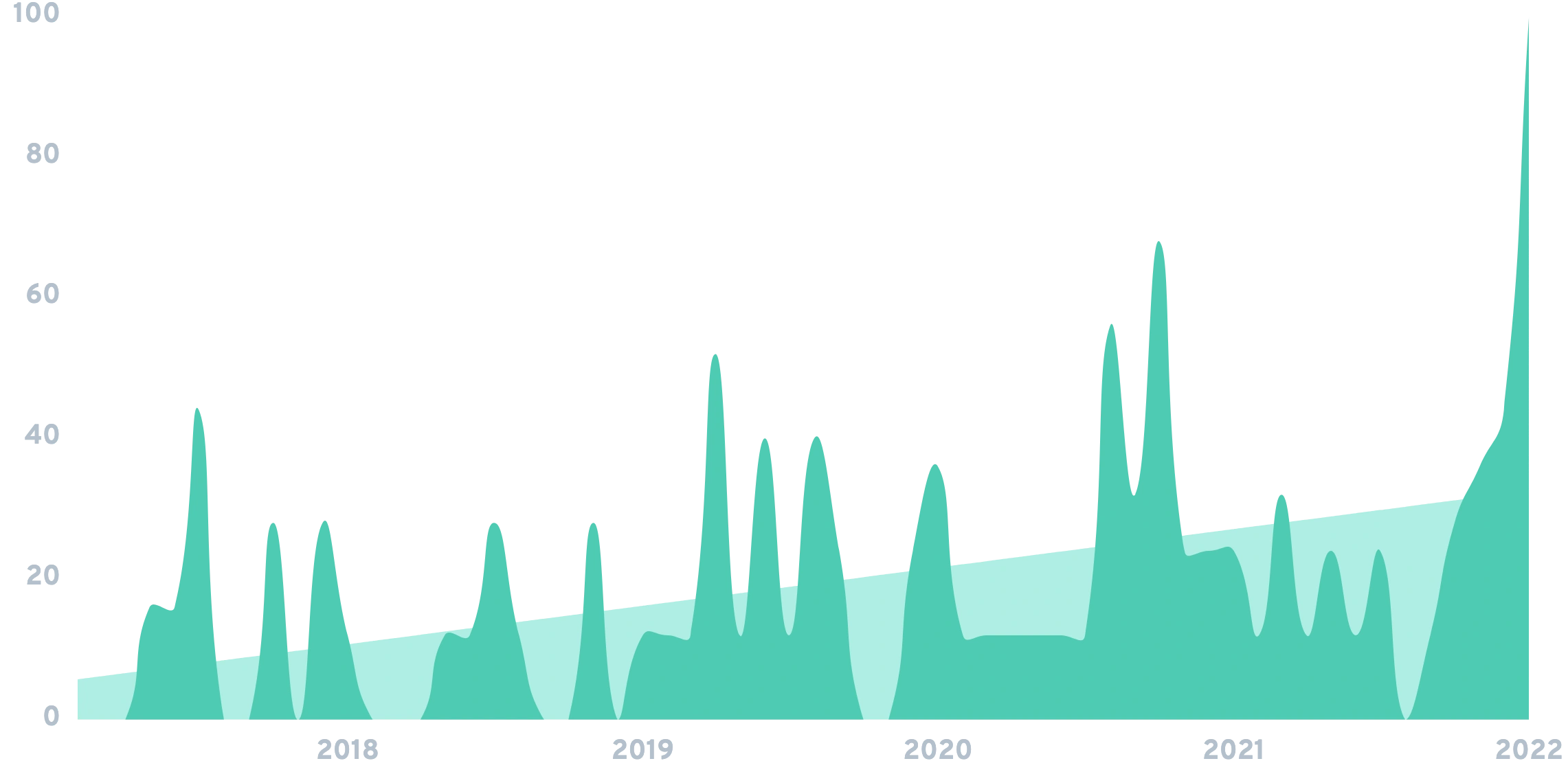 Search volume for "Cooler Screens" has increased by 2,400% over the last five years.
Apart from delivering offers and product info to shoppers, these screens can also collect real-time data.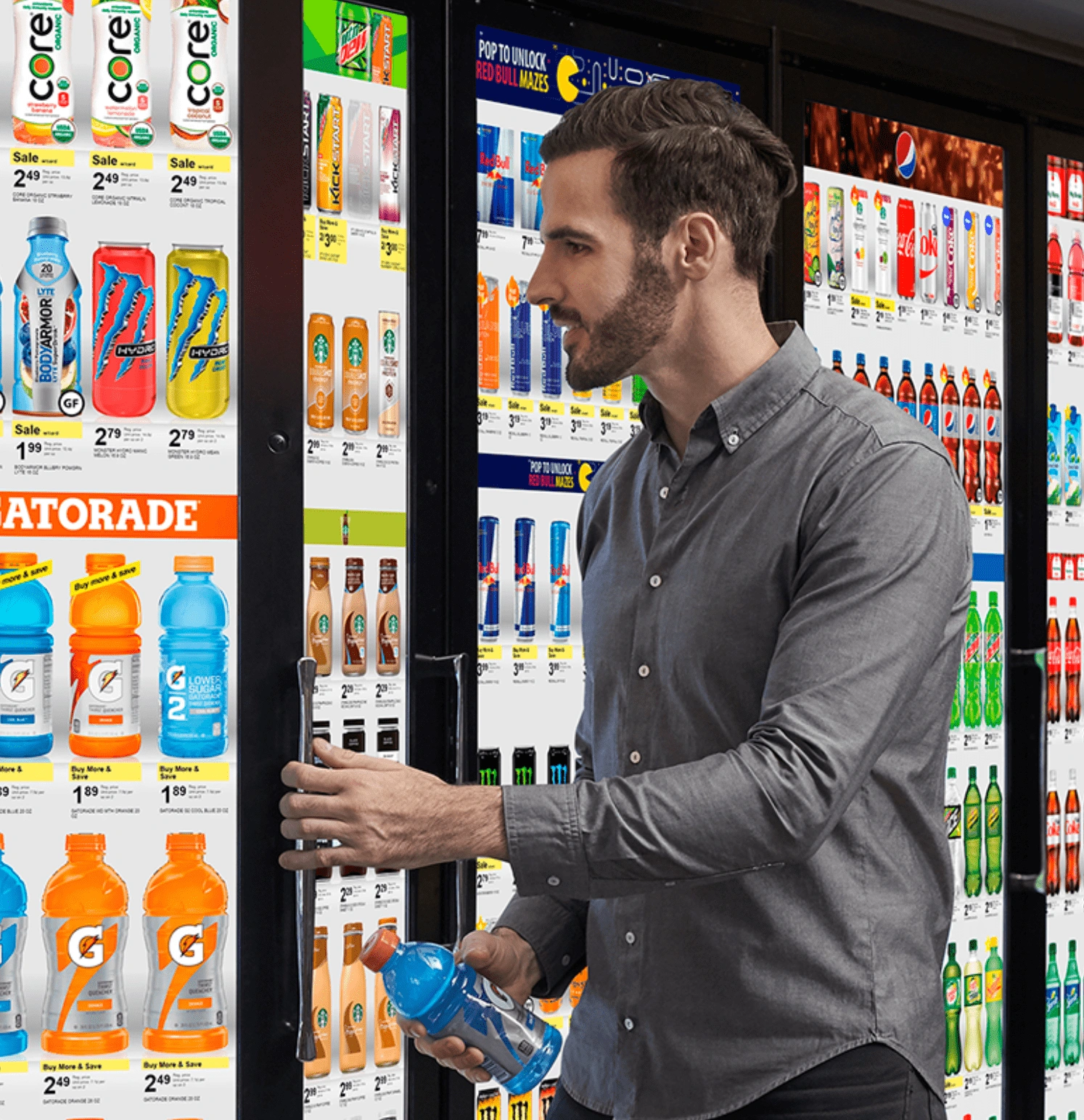 Demo display of Cooler Screens
Cooler Screens raised $80 million in Series C funding in 2020 — one of the largest in-store retail tech deals of the year.
Walgreens plans to bring this technology to 2,500 stores based in the U.S., with the long-term goal of reaching 75 million store visitors per month.
3. Paid loyalty programs boost retention
Based on a Bazaarvoice study, 39% of respondents purchased from different brands than usual during COVID-19 lockdown.
With consumer preferences changing so rapidly, paid loyalty programs are becoming a more attractive option for many retail businesses.
In fact, a McKinsey report suggests that loyalty programs become more valuable during periods where consumer brand loyalty is in flux.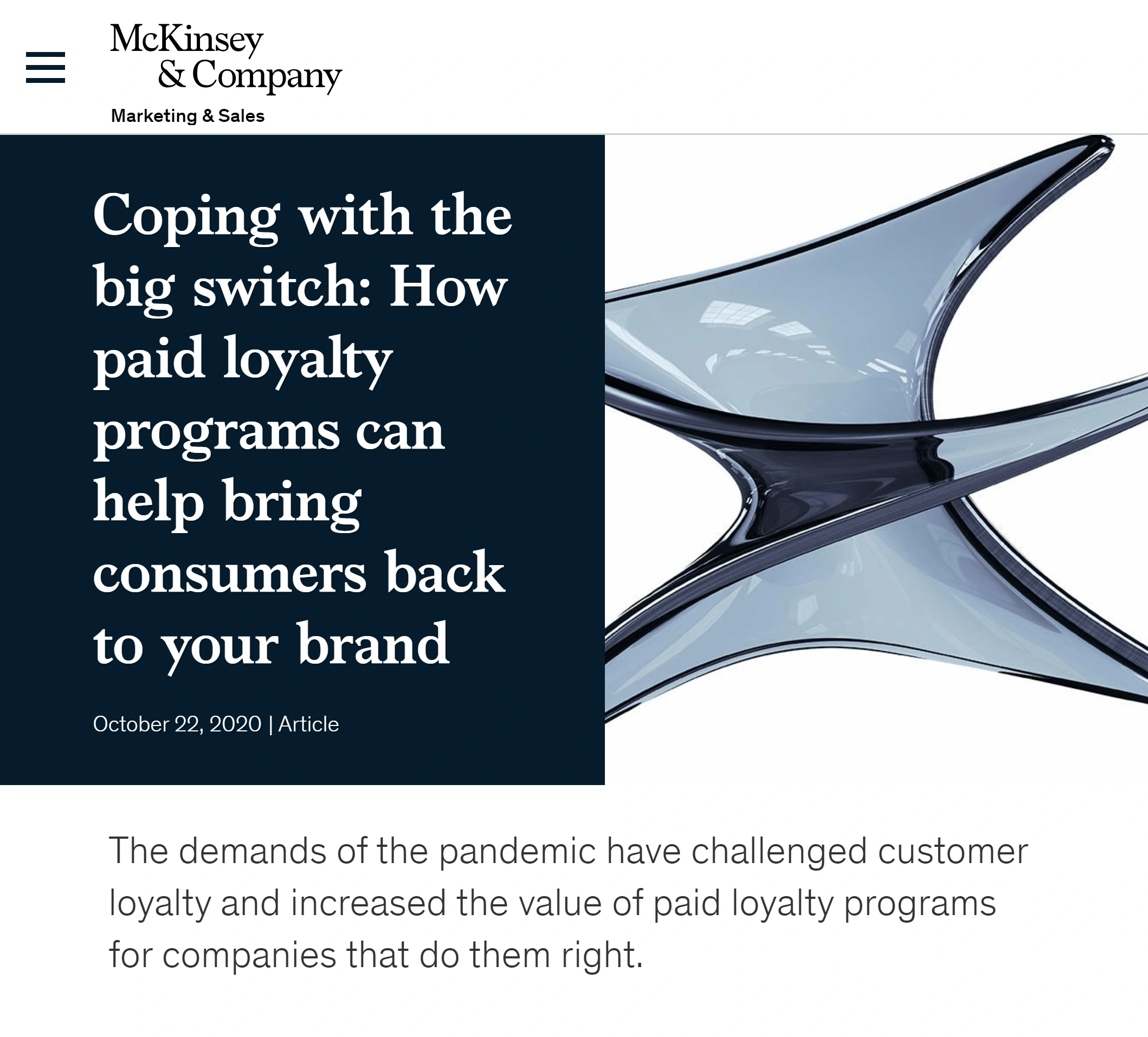 McKinsey found that brand loyalty programs are especially effective in times where consumers are trying different brands.
Regardless of the time period, loyalty programs have been shown to help boost the bottom line by increasing purchase frequency and increasing average basket size.
In fact, fee-based reward programs are already being used by the majority of Americans.
63% of consumers in a McKinsey survey indicate that they pay for at least one program (Amazon Prime being by far the most popular).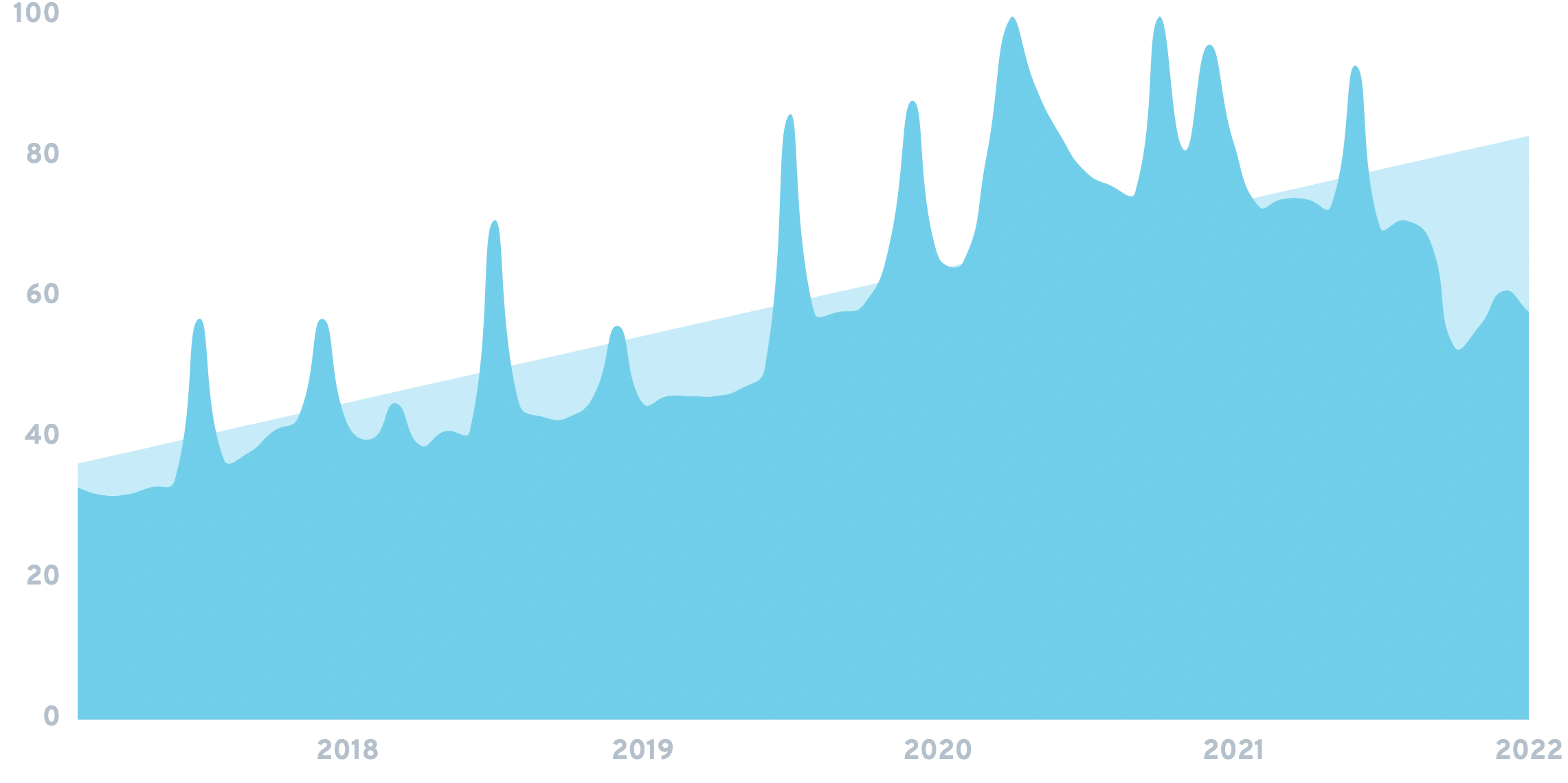 Search interest in "Amazon Prime" has grown by over 75% in the last five years.
In the retail segment alone, 9% of respondents claim that they subscribe to at least one paid shopper rewards program.
4. buy online, pickup in-store continues post-pandemic
According to Shopify research, 30% of respondents had their first experience with BOPIS (buy online, pickup in-store) during the pandemic.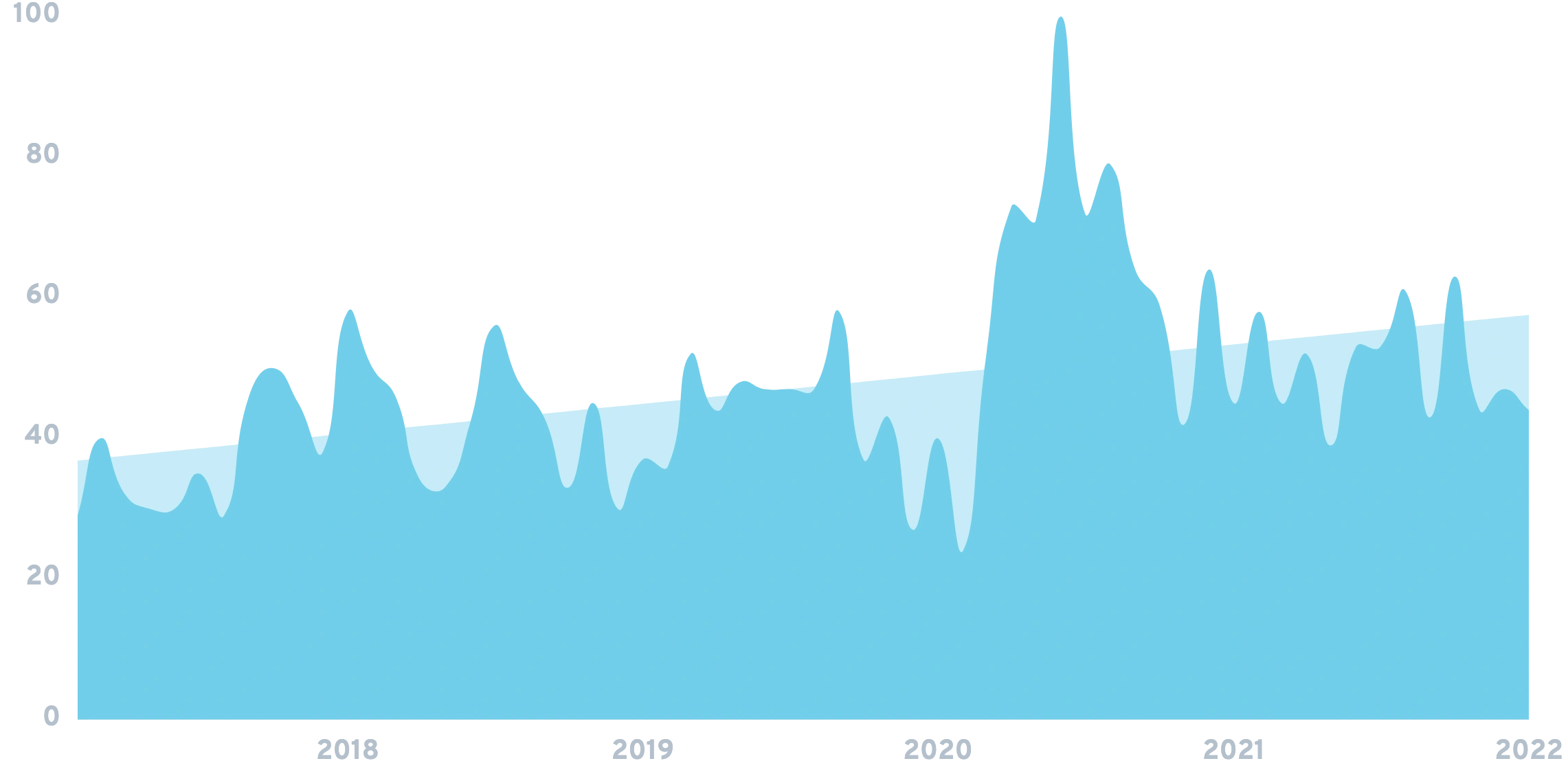 Searches for "BOPIS" are up 51% since 2017.
And 59% of respondents in a McKinsey survey report that they intend to continue using curbside pickup approaches in the future.
Besides COVID-related concerns, over 90% of consumers state that they find curbside pickup convenient.
With a new wave of shoppers opting for alternative pickup options, retailers are rushing to offer curbside pickup across 100% of their store locations.
As of August 2020, 76% of the top 50 retailers are currently offering curbside pickup to their consumers.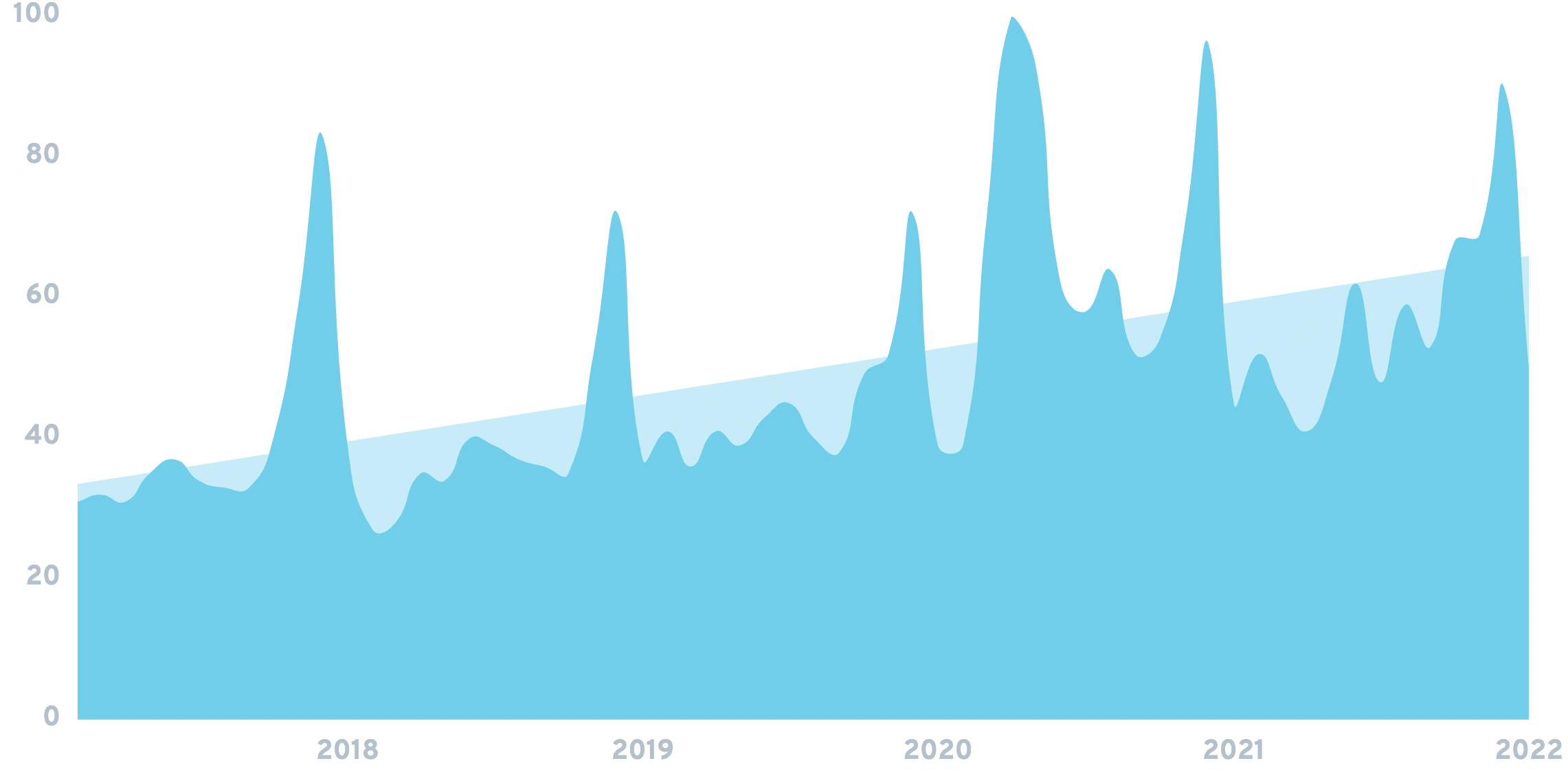 Searches for "in store pickup" have increased 61% since 2017.
Interestingly enough, a survey by Coresight Research found that 37% of U.S. consumers expect to retain the habit of reducing physical interactions after COVID-19.
Which suggests further growth of BOPIS over the long term.
Some retail experts predict that curbside pickup will outlast the pandemic.
For example, retail industry veteran Oliver Chen thinks this model works especially in the U.S. as "Americans are used to their cars and actually do like stores, so this is kind of a hybrid where you're getting the best of both worlds."
5. Importance of workforce optimization grows
Workforce optimization has always been an important part of maximizing retail store performance and ROI.
Largely due to pandemic disruptions, interest in the practice is on the rise.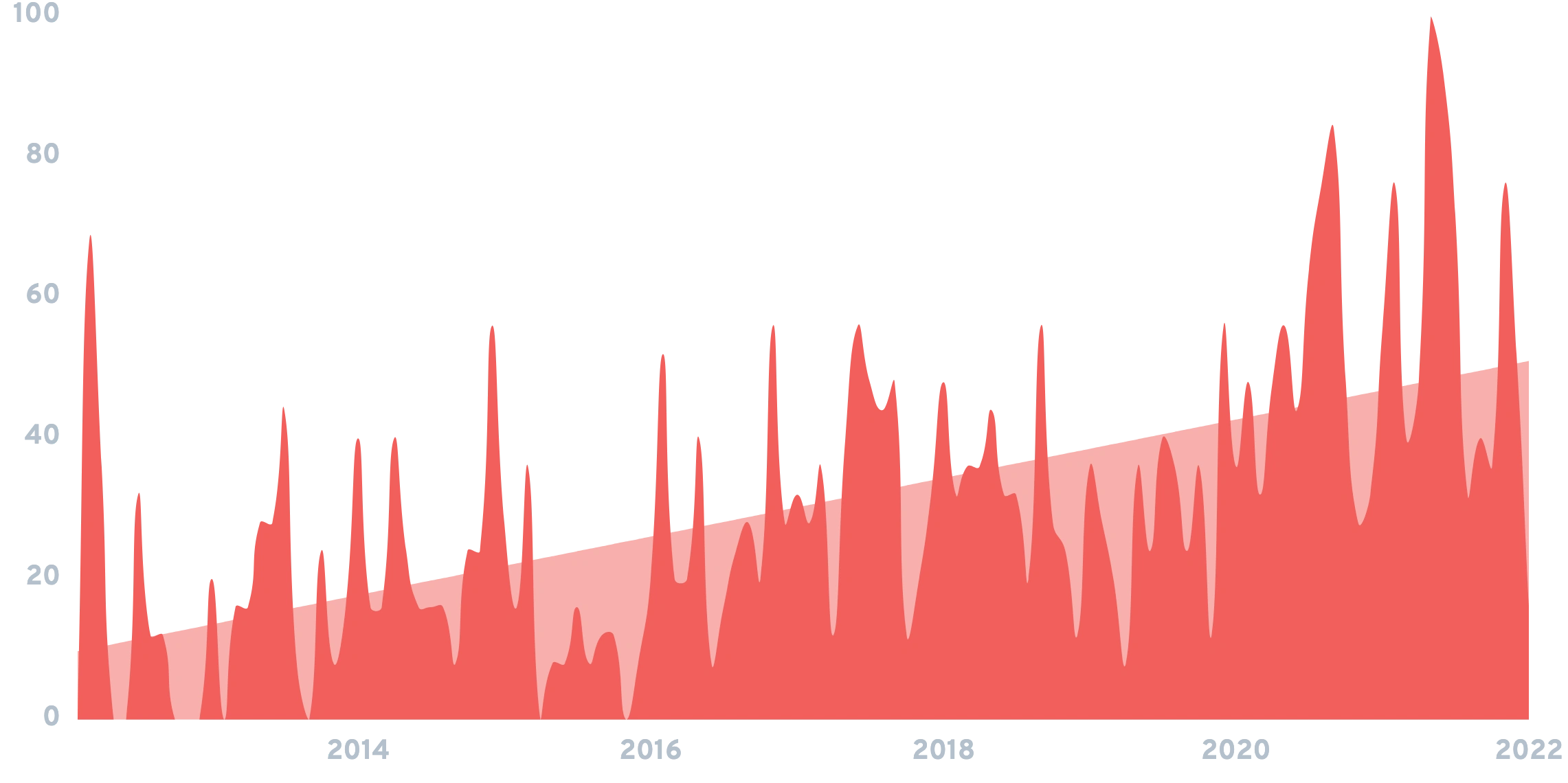 Search interest in "workforce optimization" has seen consistent, upward growth equating to 300% since 2012.
A growing number of startups are using data in order to further improve workforce optimization efforts.
For example, Legion is a startup that provides a cloud-native platform that leverages artificial intelligence.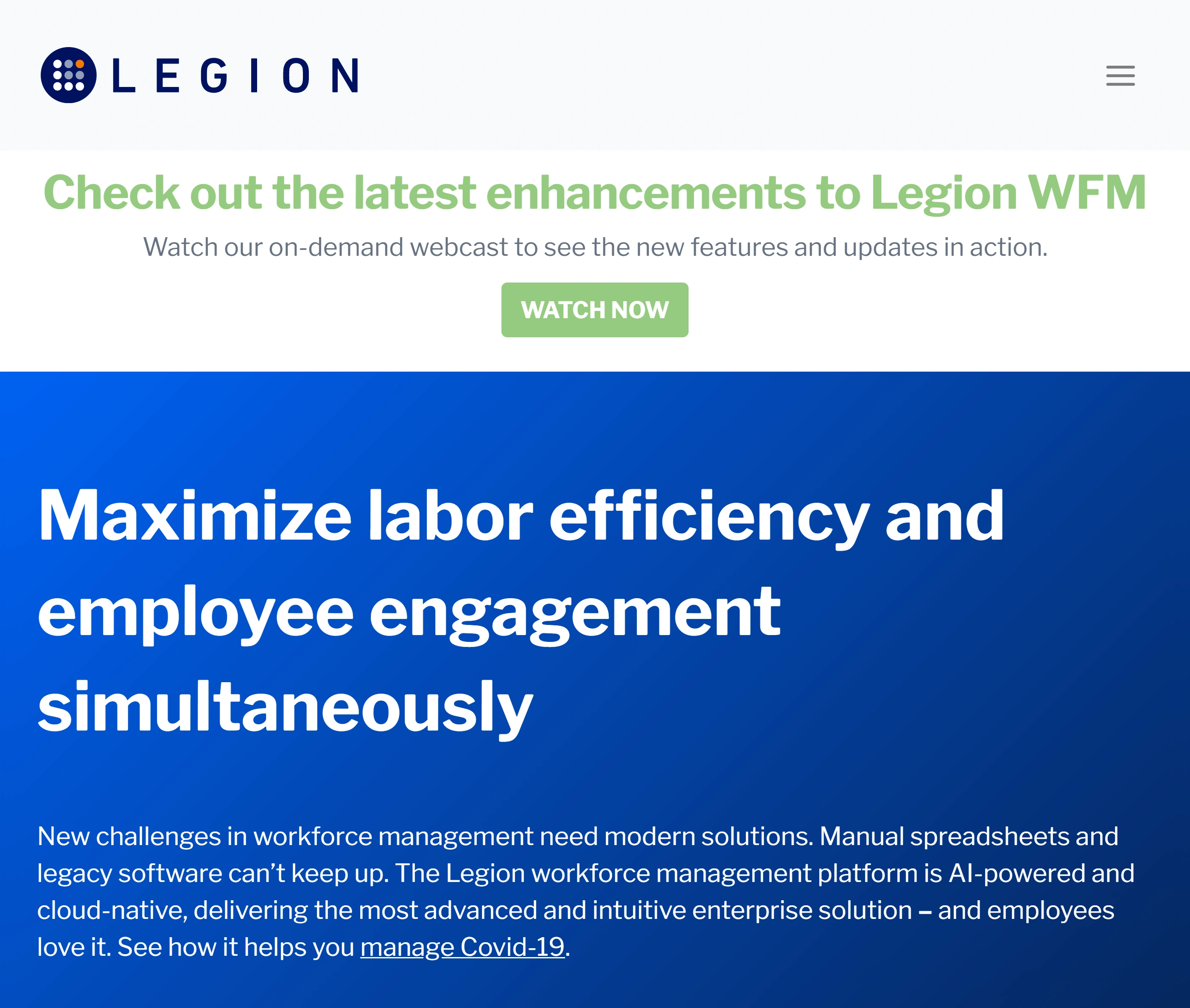 Legion is one of a growing number of startups using AI to optimize retail workforce efficiency.
The AI is designed to help retailers with workforce scheduling, labor forecasts, and more.
Legion recently reported record growth with a 350% increase in AAR following expansion despite the pandemic.
And in Q3 2020, Legion raised $50 million in a Series C funding round.
Another software provider, Paris-based SaaS startup Andjaro, pivoted during the COVID-19.
Specifically, they now provide dynamic workforce management with a focus on short-term, urgent staffing needs.
According to research by Bain, this company handles 250,000 employee transfers yearly and brought €20 million in savings to its clients.
6. Consumers increasingly choose to shop at small businesses
Based on Salesforce survey results, 56% of US consumers state that they're spending more money at small businesses now than before.
And millennials are reporting even great support for mom and pop shops (62%).
However, this isn't just a US retail trend: according to a Shopify survey, 65% of global consumers state that they're supporting small businesses.
Besides supporting small businesses during tough times, consumers state that they prefer to shop at independent retailers in order to purchase unique products and for a positive customer service experience.
As Lennart Wehrmeier (Managing Director Expansion at Woolworth Gmbh) pointed out, "2021, the year after COVID-19 will see a renaissance of local, sustainable shopping".
Conclusion
That's it for this report on the top retail trends of 2022.
Retail was impacted by COVID-19 perhaps more than any other space. While retailers took a hit during the pandemic, brick-and-mortar is still far ahead of e-commerce in terms of total sales.
This means that we should see more innovations in the retail landscape moving forward.