7 Trends Driving the Toy Industry In 2023
You may also like:
Americans collectively spend more than $29 billion on toys each year.
As young kids start to gravitate toward video games and smartphones, which direction will the traditional toy industry take?
What toys will be able to hold a child's — and parent's — interest?
Here are the top seven toy industry trends to watch in 2023 and beyond.
1. More movie and TV franchise tie-ins
The pandemic derailed the release of several major films.
But movies have returned to the big screen.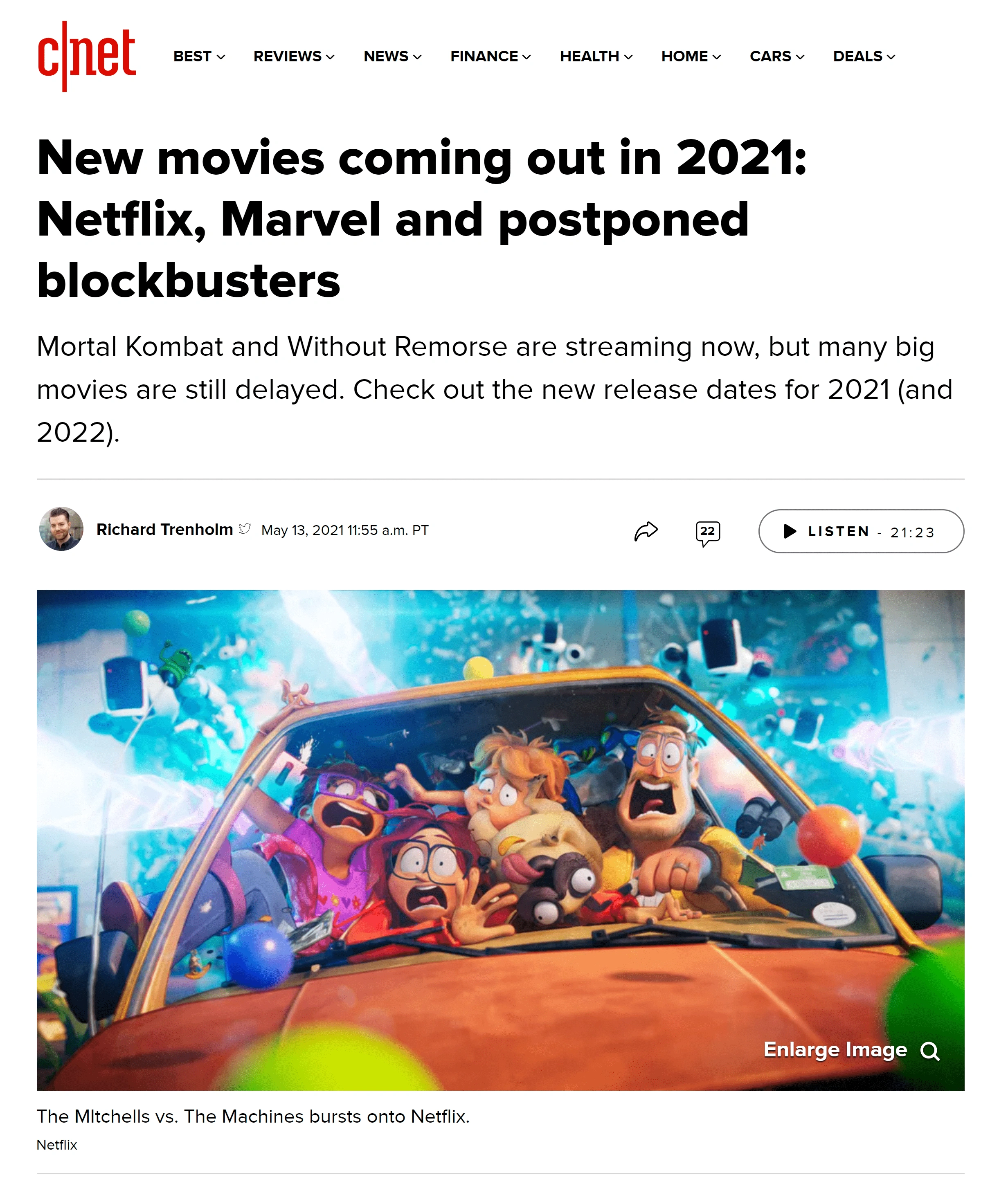 After essentially a year off, big-screen movie releases resumed last year.
And many predict the straight-to-streaming blockbuster releases will continue.
What's this mean for toys that accompany these films? It's all good news.
Stats from early 2021 show that toys based on movie characters are showing a 19% increase in revenue over 2019.
Non-movie toys have only seen single-digit increases.
Disney+ has capitalized on this trend already.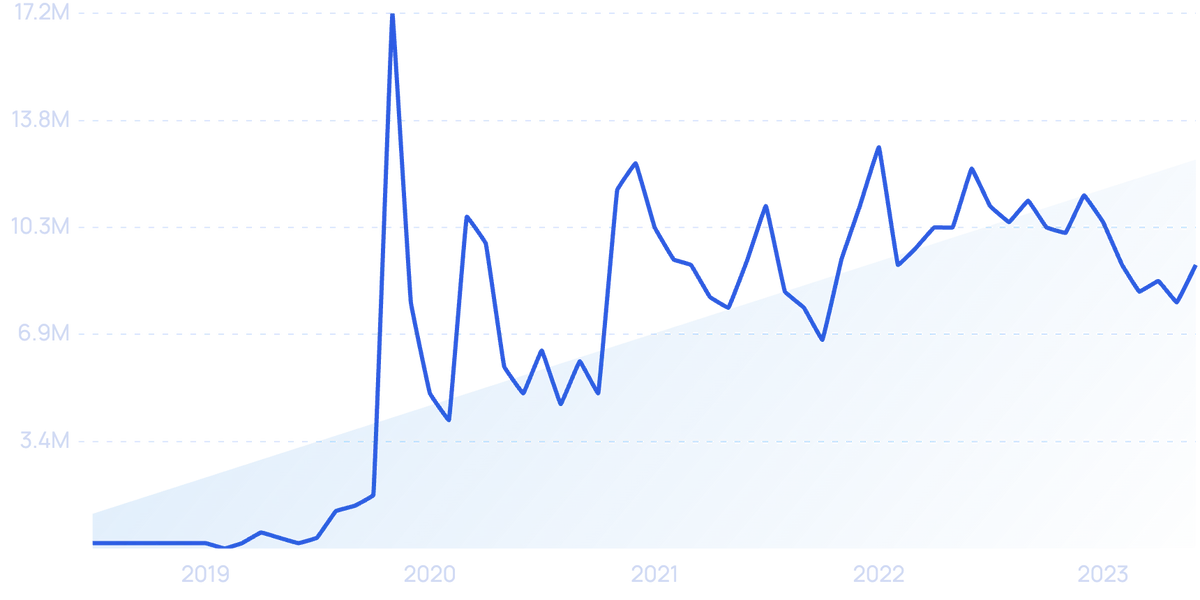 Searches for "Disney+" have increased by 5,200% over the last 5 years.
The service has well over 150 million subscribers.
Last summer, the company released "Soul" directly to streaming.
A lineup of toys to go with it are sold in every big box retailer.
This spring another big Disney release, "Raya and the Last Dragon", is set to premiere on Disney+.
Toys based on the movie were hitting shelves as early as January 2021.
These trends can be seen in TV shows, too.
Data analytics specialists at The NPD Group reported a correlation between Netflix's "Barbie Dreamhouse Adventures" and sales of the Barbie Dreamhouse.
When the new season of the show premiered on Netflix, viewer hours of Barbie titles soared - nearly doubling between February and June 2020.
Sales of the Barbie Dreamhouse skyrocketed, too.
It became one of the top 10 fastest selling toys in the US from March to September 2020.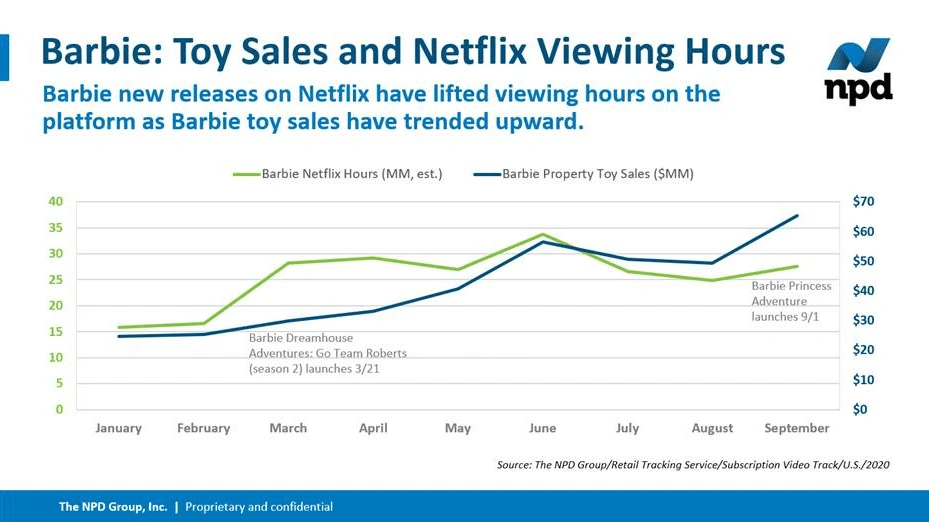 Barbie: Toy Sales and Netflix Viewing Hours
Netflix has formed profitable partnerships with several toy companies.
"Mighty Express" came out in September 2020, directly from the toy company Spin Master. The company is also the master toy partner for the Netflix series "Gabby's Dollhouse".
Toy industry experts point to this as being a two-fold strategy for Netflix.
The toys give kids "greater engagement with the show away from the TV set, while also acting as a driver to keep returning to the show once immersed in the characters and stories".
2. Increased demand for classic toys
In 2021 and beyond, the toy industry looks to be investing in the comfort that nostalgic toys bring to parents.
Global toy industry experts even predict that the sales of these classic toys may make up for some of the losses suffered from kids turning to video games at an earlier age.
One example is the Tonka Mighty Dump Truck.
In late October, The Washington Post reported sales of this toy had increased more than 250% year-over-year.
In the same article, The Washington Post interviewed Jay Foreman, the CEO of Basic Fun!
As the creator of Care Bears, he expected his company to have one of its most profitable Christmas seasons ever in 2020.
That meant selling three times as many Care Bears than originally expected — 1.5 million of them.
One toy expert put the success of Care Bears this way: "Children and toddlers love them, but then you've got multiple generations of parents that also grew up with the characters."
Four new versions of classics were released in 2020: Cheer Bear, Grumpy Bear, Share Bear, and Tenderheart Bear.
Another classic brand, Fisher-Price, continues to put an emphasis on nostalgia from the '80s and '90s.
They've recently released a baby's boombox, a toy Game Boy, and a baby's mixtape.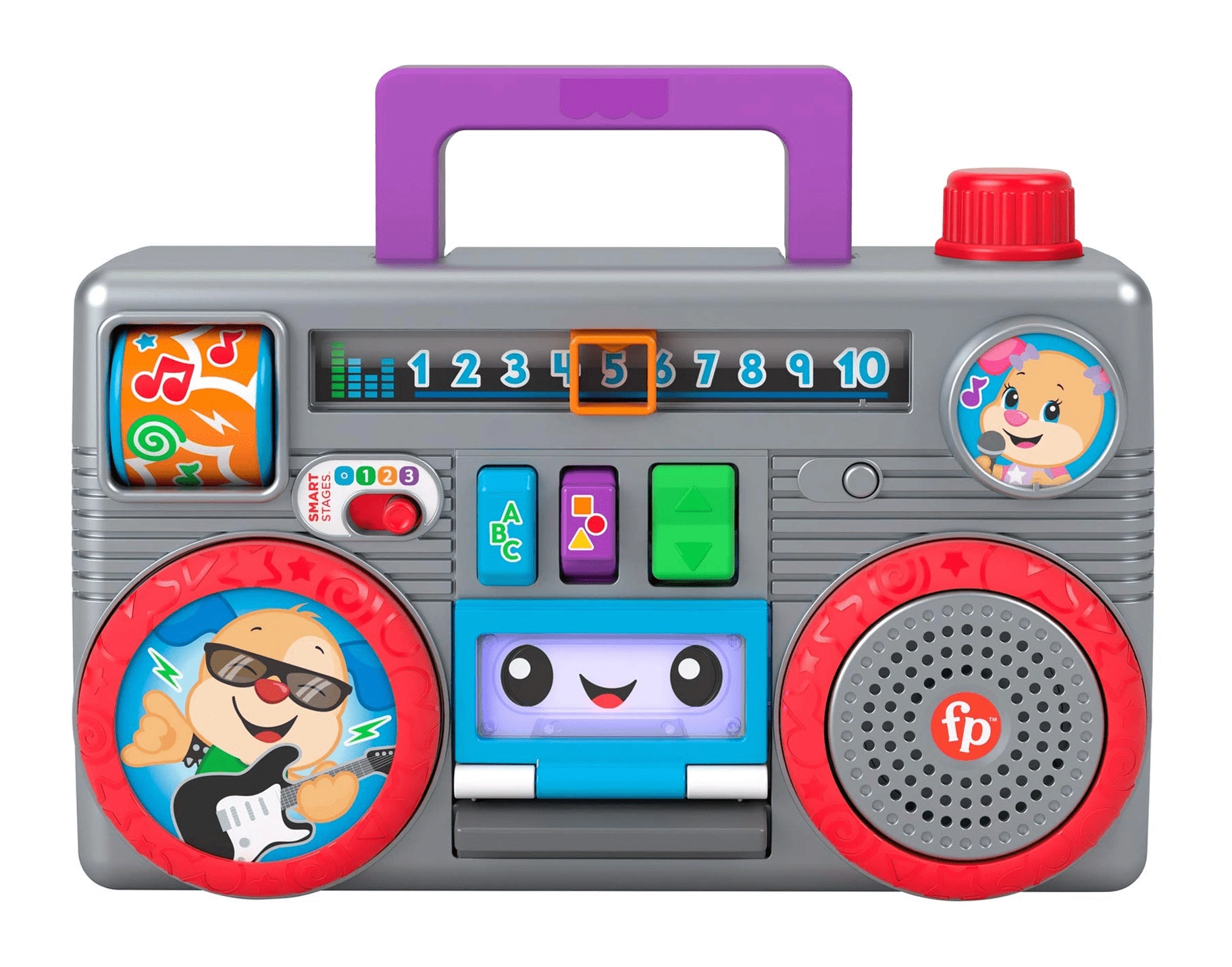 Fisher-Price Laugh & Learn® Busy Boombox
In October 2020, Fisher-Price launched a virtual museum on Instagram.
The page posts adorable pics of toys from every decade of the company's history.
To drive parents to a purchase, a link in the bio goes directly to the museum's "gift shop".
The classic arcade game Whac-A-Mole is getting a new look, too.
Mattel plans to re-release their tabletop version of the game in Spring 2021, and they're bringing out a new card game to match it.
TV execs are betting big on the nostalgia of Whac-A-Mole.
Mattel and Fremantle have teamed up to create a reality show based on the game.
3. Environmental concerns take hold
"Your kids toys are killing the planet."
It's a message that parents are starting to internalize as they demand action from toy manufacturers.
Even though most toys are made of plastic, very few toys can actually be recycled.
Most are made from a combination of plastics, metals, and other components.
(Which most recycling companies refuse to accept.)
To put a number to it, experts suggest that the toy industry alone produces more than 1 million tons of plastic waste annually.
Mattel is taking these environmental concerns seriously.
The company has pledged to utilize 100% recycled, recyclable, or bio-based materials in its products and packaging by 2030.
They recently started making some toys with sugarcane-based materials.
Hasbro has a similar commitment to sustainability. They have pledged to remove all plastic from their packaging by 2022. Their toys will still be made of plastic.
4. Toy subscription services continue to soar
Studies show Americans spend $6,500 on toys over a child's lifetime.
Toy subscription services are taking advantage of this fact.
And offering an alternate business model that's already eating into traditional toy companies' market share.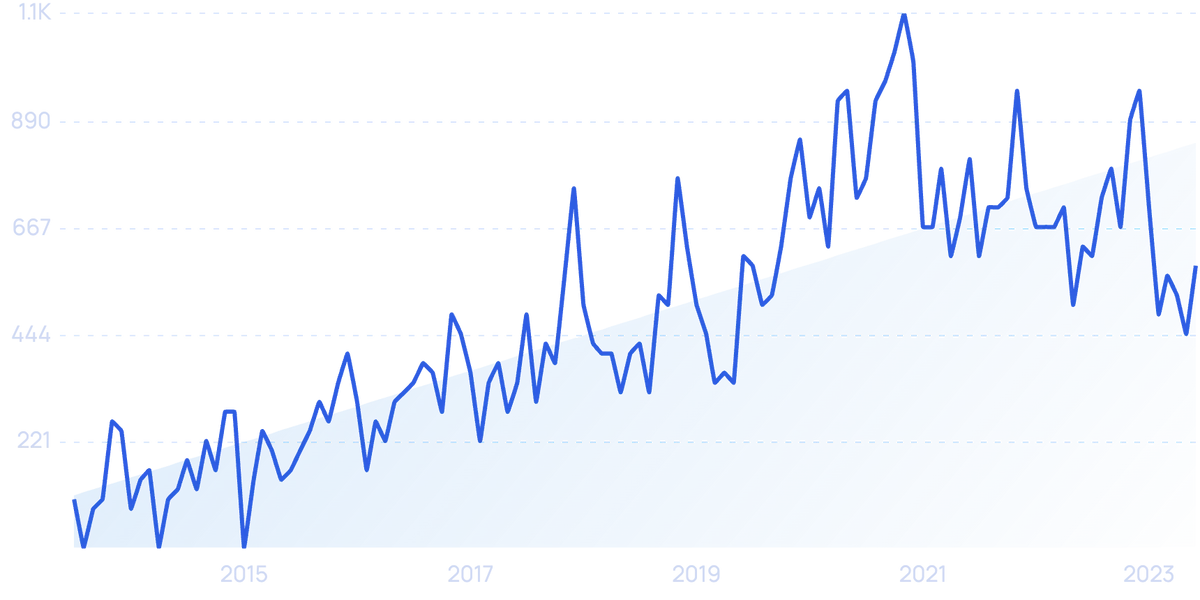 Google searches for "Toy Subscription" have increased by 480% in 10 years.
The basic premise is that parents rent toys instead of buying them.
This approach appeals to parents who are environmentally-conscious and want to cut down on the waste that discarded toys create.
This model has proven popular in the US, UK, and China in recent years.
And sales numbers continue to trend upward.
UK-based Whirli, another toy rental company, made big news at the end of 2020 when it announced the company had raised $5.4 million in a seed funding round.
The company has been dubbed the "Netflix of Toys."

Searches for "Whirli" have increased by over 600% over a 5-year span.
As one website put it: "Venture investors have increasingly sought to capitalize on this trend [of reducing environmental impact] across all sectors, anticipating that these new consumption habits represent the next revolution in retail and e-commerce".
Boston-based Green Piñata Toys launched in 2015.
Two years after that, the company was already experiencing 60% month-over-month growth.
They currently charge a subscription fee of $25 per month and have more than 350 unique toys in their library.
KiwiCo is another successful toy subscription service, but it works a bit differently than toy rental companies.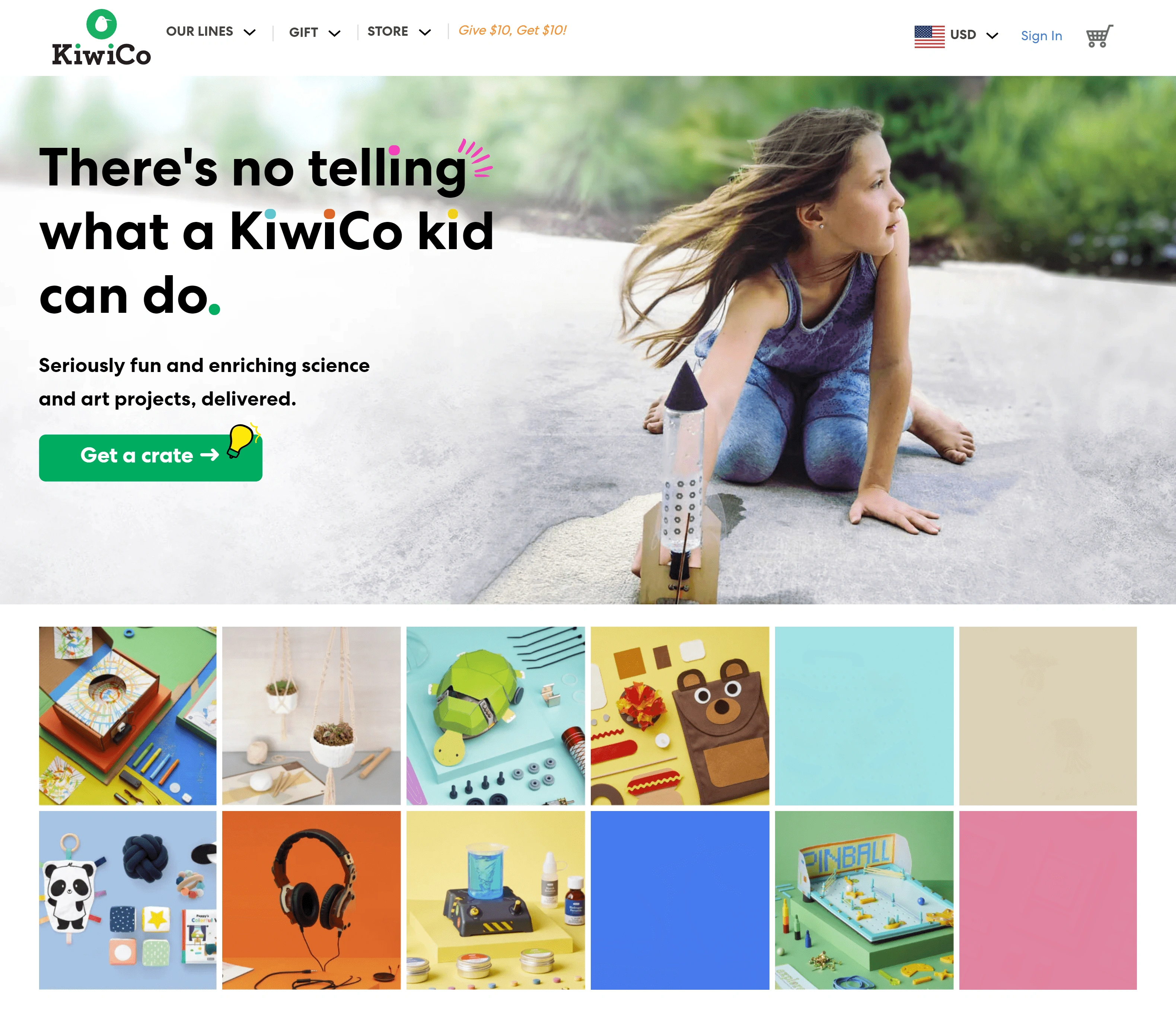 KiwiCo is a subscription toy startup focused on educational projects.
It offers eight different types of subscription boxes for ages birth to adult.
Instead of action figures, KiwiCo's boxes contain hands-on projects like crafts, STEM activities, and science experiments.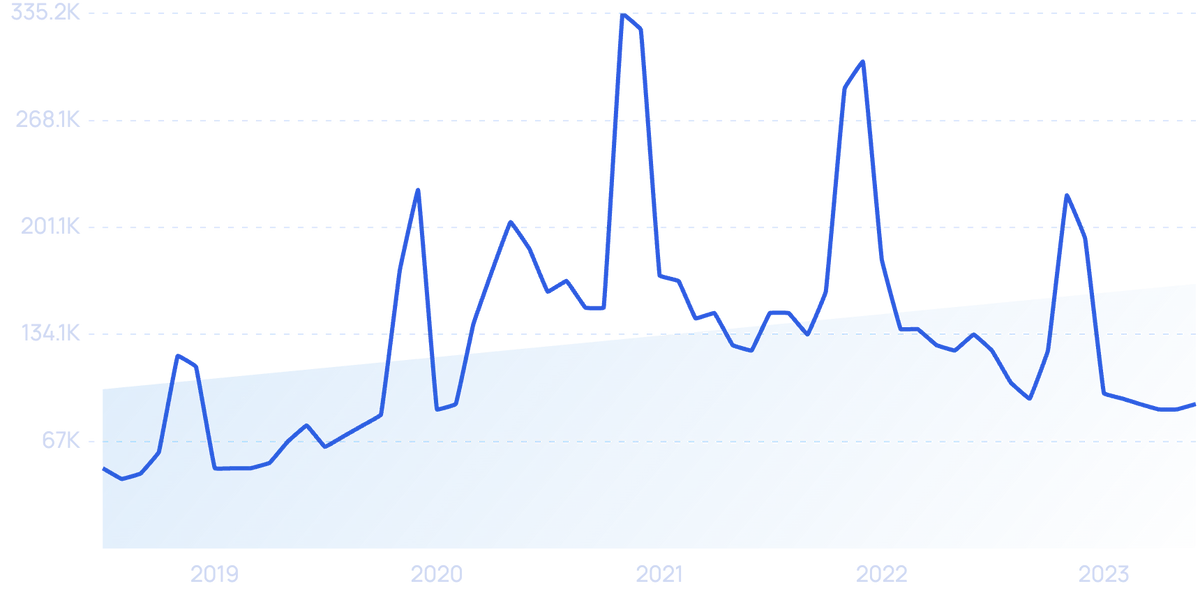 Google searches for "KiwiCo" are up 80% over 5 years.

KiwiCo launched 10 years ago and, in 2018, it reported selling $100 million worth of subscription boxes.
5. Addicted to unboxing
Nobody on the street would ever guess that the highest-paid YouTube star of 2020 was a nine-year-old kid.
Ryan Kaji earned nearly $30 million from his channel, which is largely based on him unboxing toys and reviewing them.
Ryan's YouTube channel launched in 2015. And by 2017, he'd made $11 million.
He's credited with being one of the first people to start the unboxing video phenomenon.
And, from there, the trend of blind box packaging.
The concept is fairly simple: the toys are boxed in such a way that children cannot see what is in the box until they open it.
Toy companies are now creating incredibly elaborate packages to provide the best unboxing surprise for children.
The Chief Executive of the Toy Industry Association explains the trend as giving kids a kind of excitement that's difficult to find these days: "[Children] live in a world where everything is online, they know what to expect anywhere they go, and so they crave the mystery of experimentation."
The L.O.L. Surprise! dolls are a prime example of this trend.
Each of them comes wrapped in layers and layers of plastic, each layer revealing a new toy.
For the 2020 Christmas season, the L.O.L. Surprise! O.M.G. Dance Dance Dance doll came with 15 surprises and a blacklight that revealed even more surprises.
The company behind these dolls, MGA Entertainment, reported selling more than $4 billion worth of the toys in 2018.
A YouTube video of a young child unboxing L.O.L toys and playing with them has more than 100 million views.
The unboxing trend is for boys too.
The Animal is a monster truck that unboxes itself.
Kids pull a tab on the box that reveals a key. From there, kids "anger" the animal and it claws itself out of the box.
6. Tech toys get more advanced
Toy companies continue to push out exciting tech developments in their products.
The Dot Creativity Kit features a Dot the robot.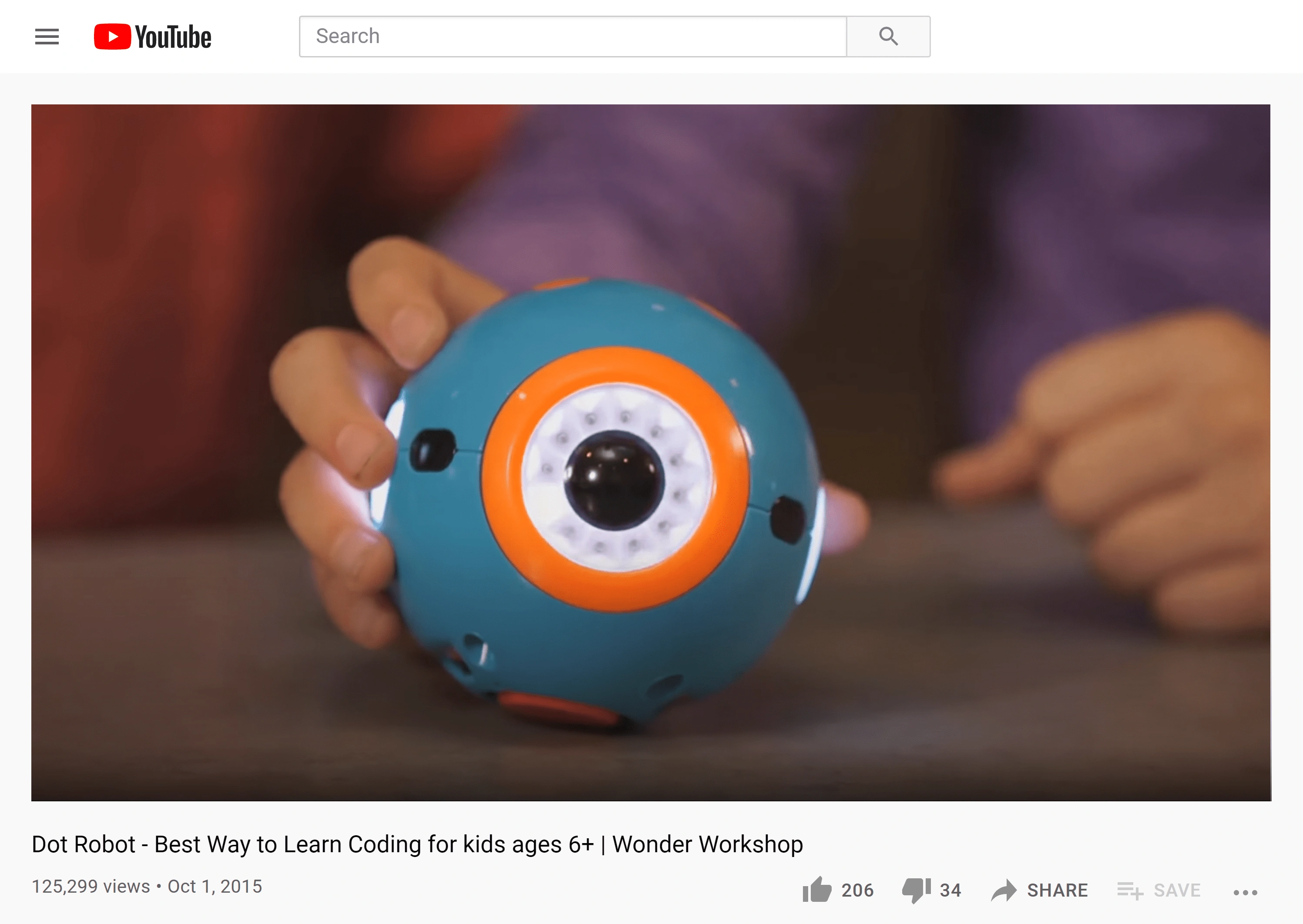 "Dot the robot" in action.
Through an app, children can "program Dot to create games, tell stories, and share in moments of wonder."
The company offers robots for older kids too — Dash and Cue.
The Miko 3 robot comes with a heftier price tag but can do amazing things for being a toy.
It can recognize and remember faces and objects. It can initiate conversations as well as read and respond to emotional cues from children.
The manufacturer, Emotix, has raised $63.2 million through investors.
Osmo is a toy that blends tech with hands-on experience for kids.
The product comes with a specific base for a tablet and physical game pieces.
As the children play, their physical creations are displayed on the tablet's screen.
Osmo is used in more than 30,000 schools.
It is incredibly popular with parents, too. One Osmo kit on Amazon has over 10,000 5-star reviews.
7. Parents seek toys that teach
Working from home and acting as your child's teacher at the same time has proven to be a task that many describe as "nearly impossible."
Many toy companies emerged with products hoping to be parents' saving grace during the pandemic.
Engaging toys that have educational value is a parent's dream.
Statistics show that this trend is likely to continue beyond the coronavirus pandemic.
Between 2020 and 2024, the educational toy market is expected to grow by more than $24 billion.
Thames & Kosmos, creator of science toys since 2001, saw a huge spike in demand for their products during 2020.
As of December 2020, sales were up 80% over 2019.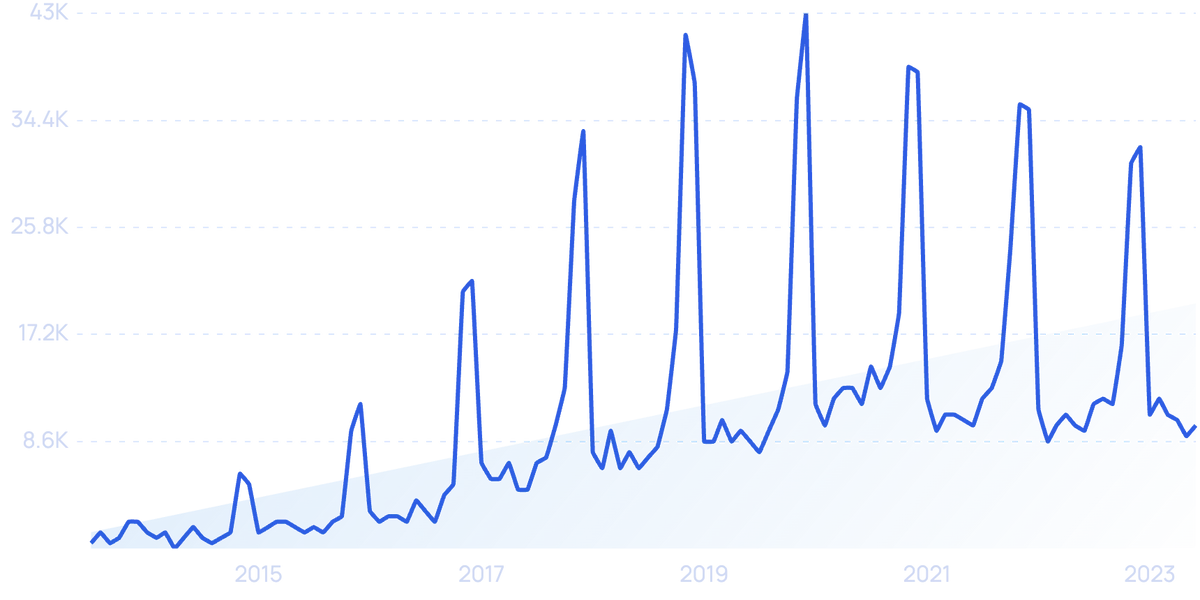 Searches for "STEM toys" tend to see a holiday spike. But are generally increasing (2,200% over 5 years).
Conclusion
That's all for the top toy trends of 2023 and beyond.
Environmental concerns, new products and emerging tech developments seem to be driving key changes in the industry.
Old toys getting 21st century makeovers is a proven sales strategy that shows promise for the next few years.
The foundation of the toy industry seems extremely stable. Even in uncertain economic times, parents want to provide joy for their children. That's one fact that will never change.