7 Cultural Trends For 2023-2026
You may also like:
It's fair to say that culture is constantly changing.
From pop culture to niche interests, culture never stands still.
Plus, culture tends to affect everything from consumer behavior to technological innovation.
If you want to learn about the most important cultural trends for 2023 and beyond, read on.
1. The Creator Economy Keeps Growing
One of the fastest-growing cultural trends is the rise of the creator economy.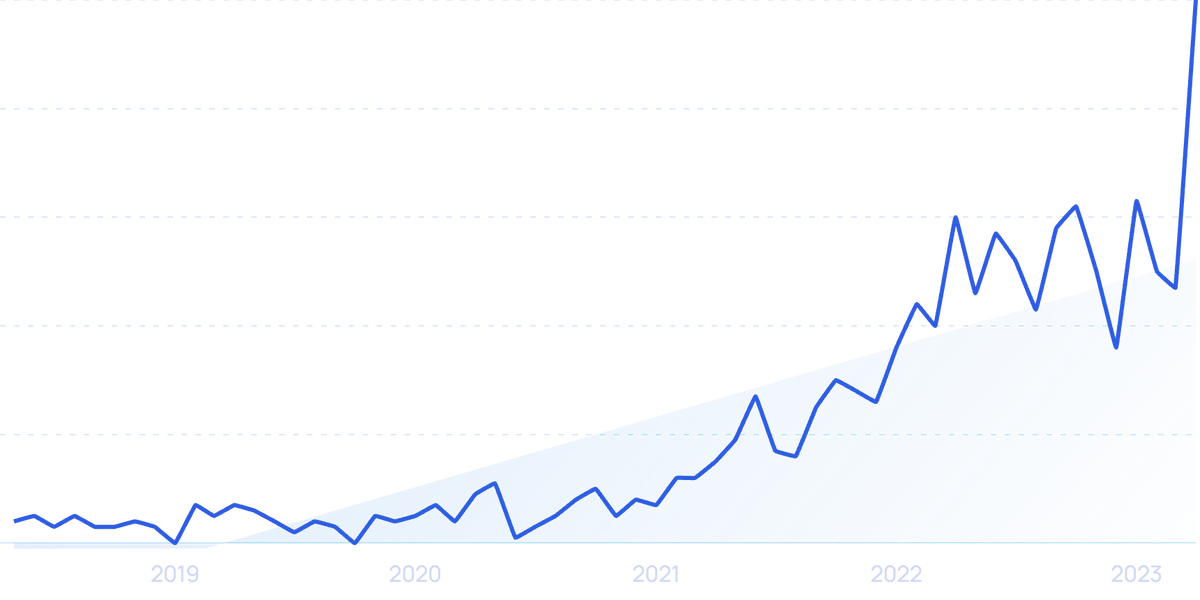 Searches for "creator economy" have grown by 2,400% in 5 years.
Thanks largely to platforms like Instagram and YouTube, people are spending more time-consuming content created by individuals.
And viewers are increasingly flocking to platforms like Twitch to watch "amateur" content instead of professionally produced television.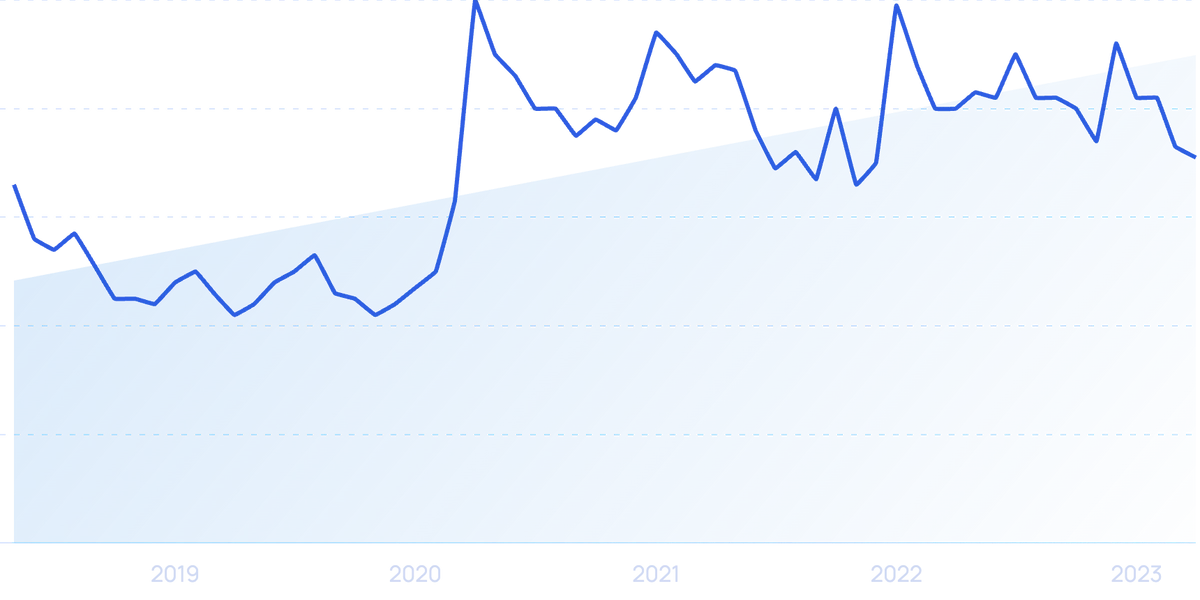 Search interest for "Twitch.tv" over the last 5 years.
In fact, Twitch's peak concurrent viewership was already surpassing major cable networks like CNN back in 2018.
And in January of 2021, Twitch Streamer David "TheGrefg" Martinez broke the platform's concurrent viewership record with 2.47 million viewers at one time.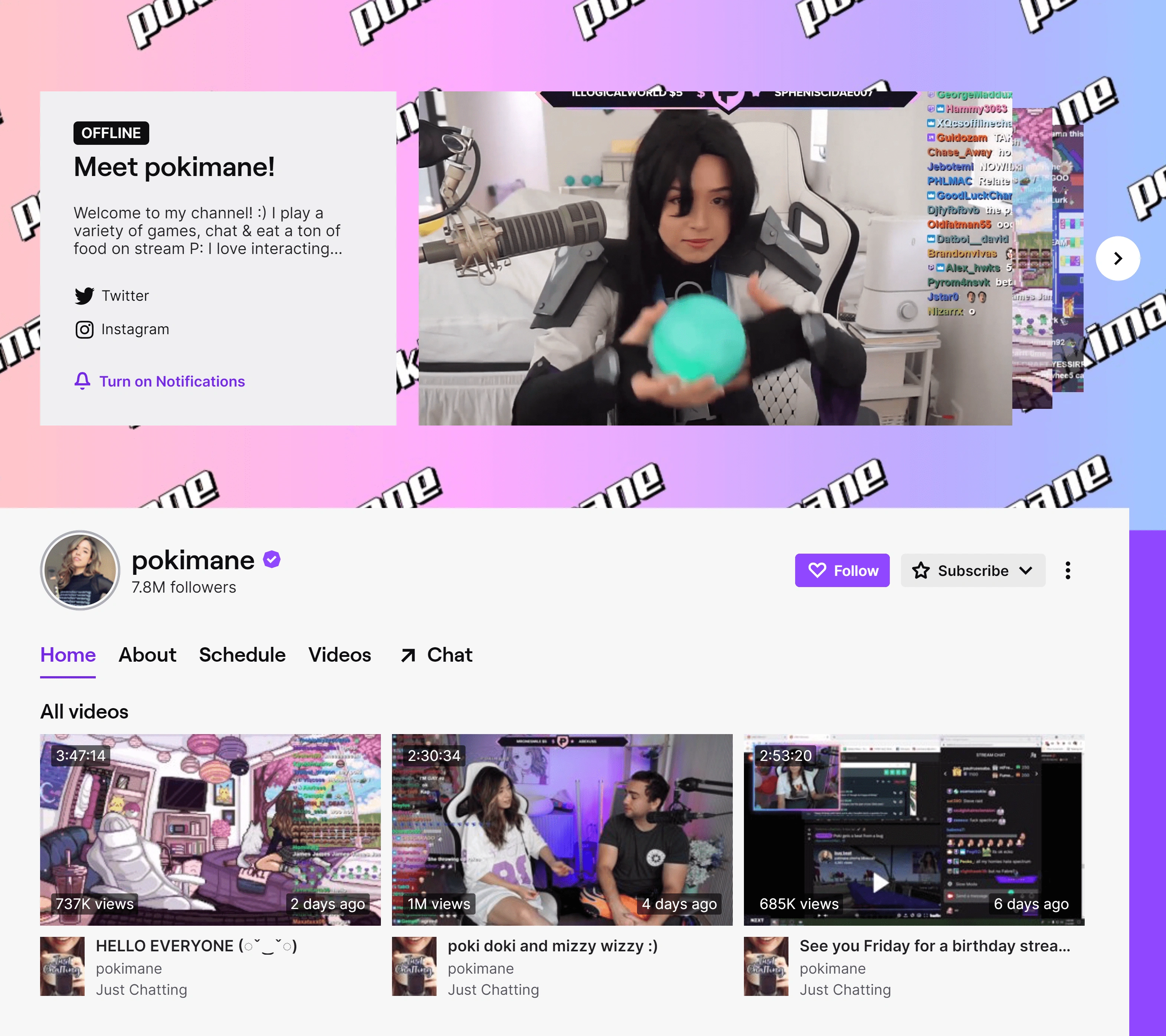 Twitch streams are one way that creators reach (and monetize) their audiences.
More important than consumption, however, is the number of new creators that are emerging in this environment.
It's estimated that 50 million people around the world now consider themselves "creators".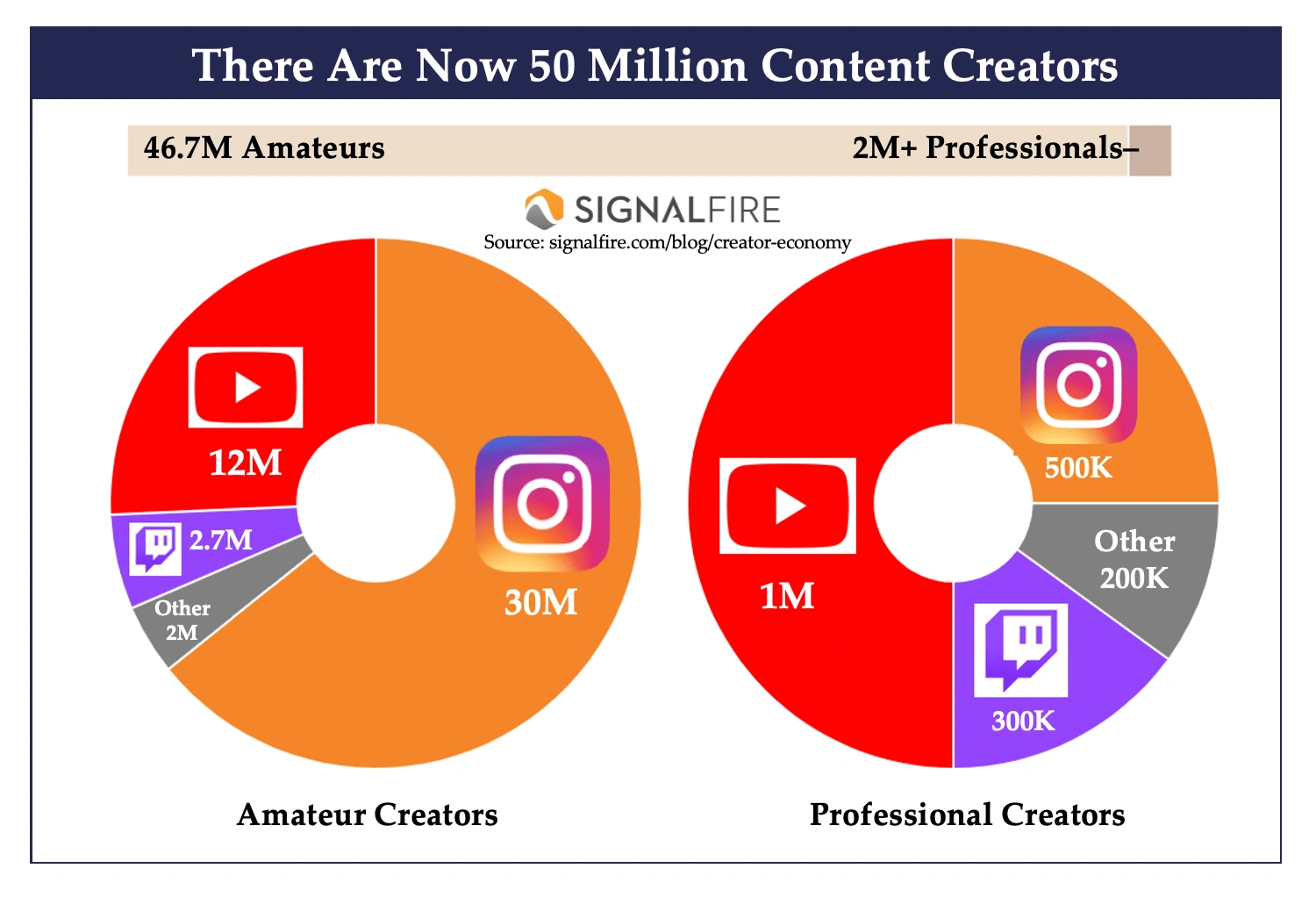 A growing number of people are making a living as "creators".
One survey even shows that more kids today want to become YouTube stars than astronauts.
Speaking of YouTube, as of 2020 there were more than 51 million channels on the platform.
And new channels are being created at a rate of 23% per year.
The professional YouTube dream, though, may be out of reach for most.
97.5% of YouTubers make less than $12,000 from the platform.
On the other hand, the number of YouTube channels that made five or six figures has grown by 40%.
So while unlikely, there is potential to turn YouTube into a full-time gig. Or a small business.
To get a real feel for the size of the creator economy, just look at the influencer space.
A market that didn't exist 20 years ago is now worth roughly $16 billion.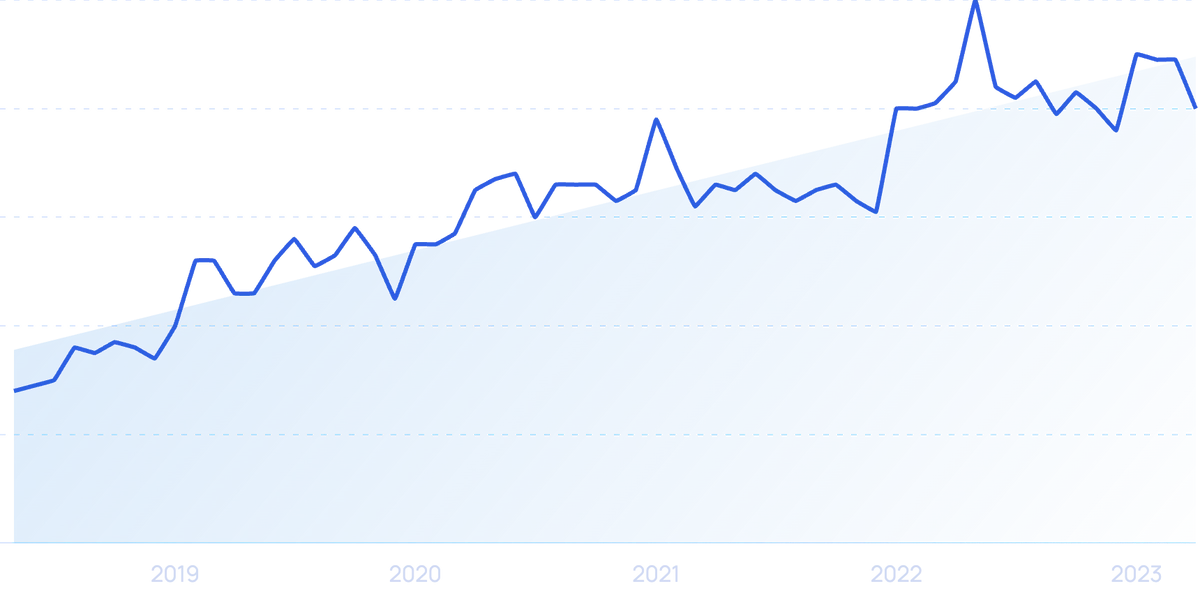 "Searches for Influencer Marketing" have grown by 185% over the last 5 years.
This has even spawned a new kind of creator – the micro influencer.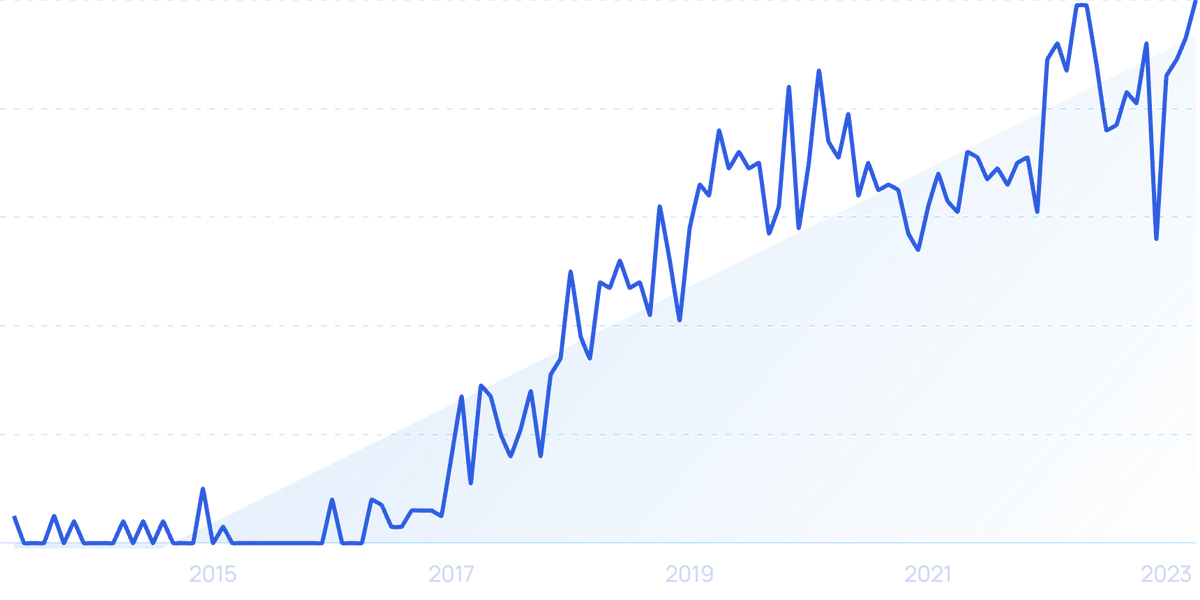 Searches for "Micro Influencers" have increased by 1,900% over the last decade.
These are individuals with smaller followings, but they make up the majority of the influencers on popular platforms like Instagram.
In fact, more than approximately 46% of Instagram accounts have more than 1,000 followers.
And it's estimated that 15-100K follower-accounts makes up 81% of influencers on the platform.
Over half of these influencers also say they want to work as full-time creators.
This sector of the market is also very effective as a marketing funnel.
Data has shown that influencer accounts with a relatively lower number of followers actually drive more engagement.
Influencers with audiences of up to 15,000 followers typically see engagement rates of 3.86%.
This figure decreases as followers rise.
And by contrast, accounts with an audience of 1,000,000 have an average engagement rate of only 1.21%.
In the newsletter space, companies like Substack are enabling writers to support themselves from their content.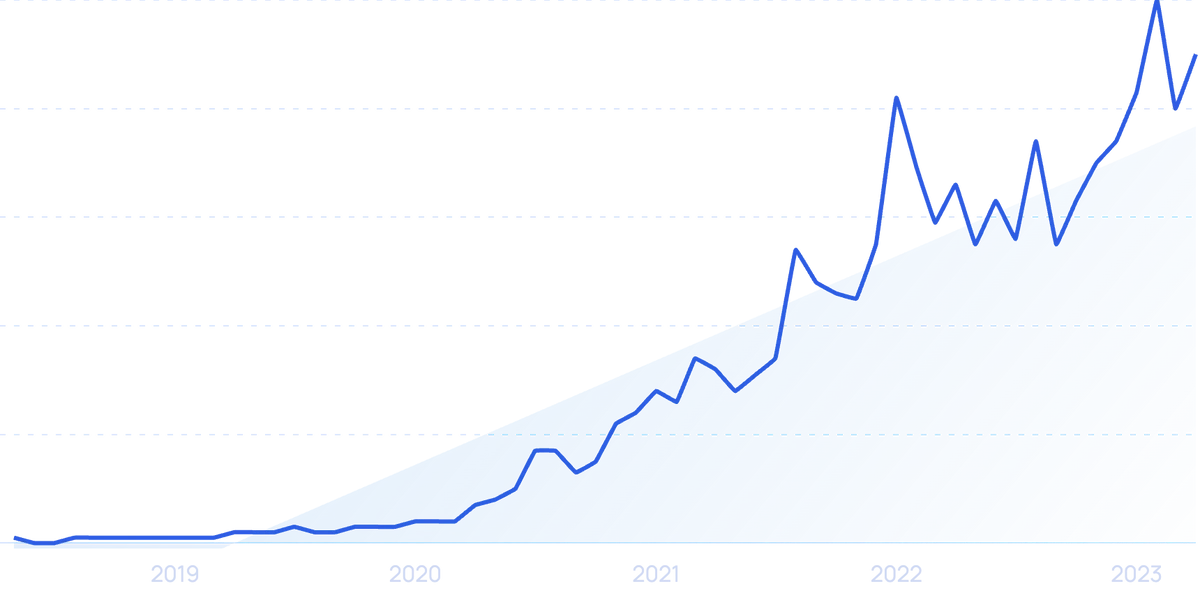 Searches for "Substack" have increased by 8,900% over the last 5 years.
The relatively young company has raised $82.4 million in VC funding to date.
And some of the platform's top content creators are making several hundred thousand a year through their paid newsletters.
2. Brand Purpose and Activism Gain Importance
It's no secret that a growing number of corporations and global brands are engaging in social activism.
And for good reason.
A Deloitte survey found that 19% of customers strongly agreed that purpose driven brand actions positively affected their purchasing behavior.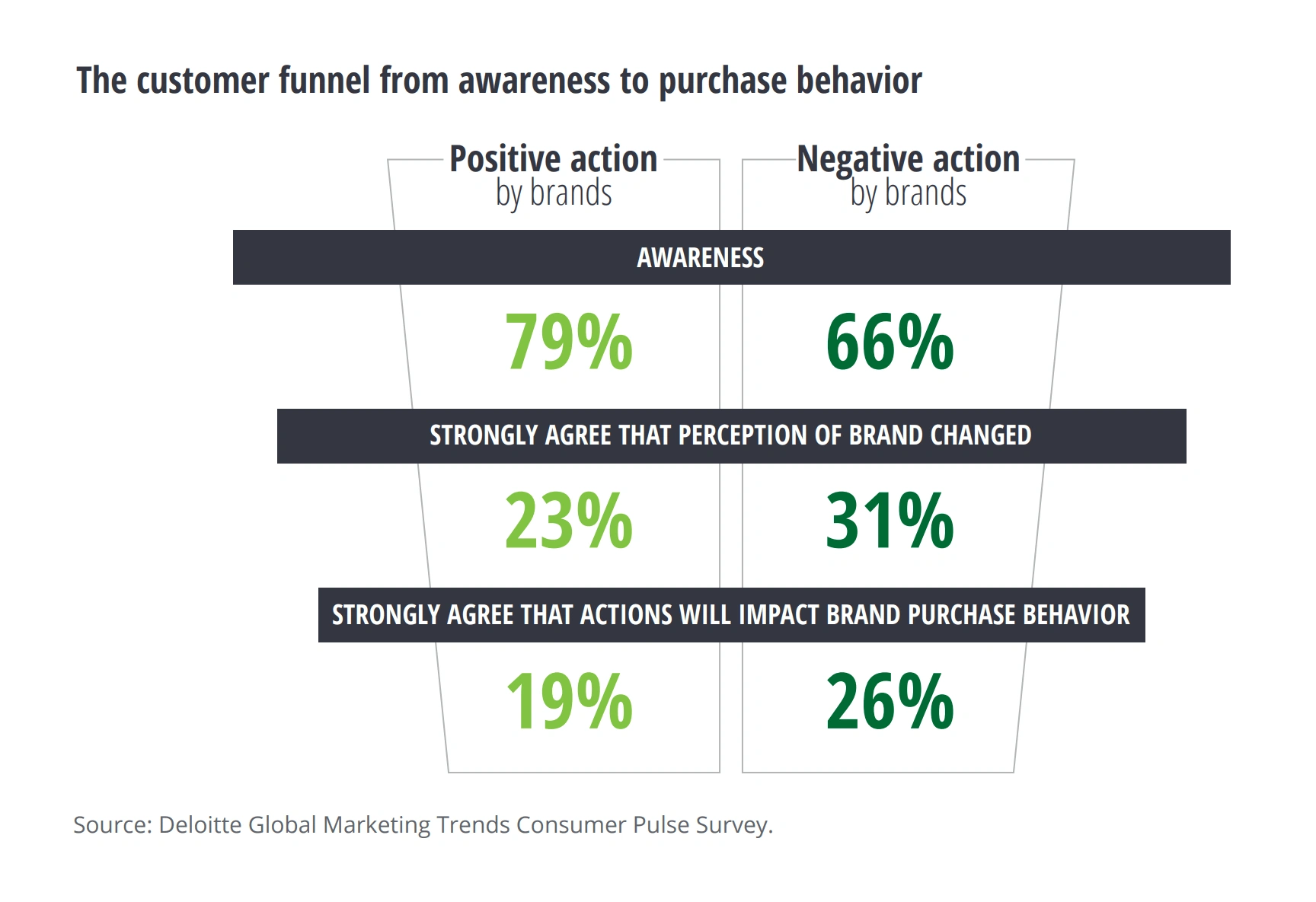 A growing number of consumers put brand activism above traditional factors, like price and convenience.
On the flip side, 26% said that negative brand behavior also negatively affected their decision to buy.
One of the most prominent brand social stances has involved climate change.
According to Nielson, 81% of consumers feel that companies should take action to improve the environment.
Approaching brand purpose as a viable investment has also helped some companies grow.
After creating its Sustainable Living Brands, Unilever saw those brands grow 69% faster than the rest of its business the following year.
COVID-19 has helped change this area as well.
It's been reported that 89% of brands have created COVID-related campaigns.
If they weren't positioning their brands for social causes before, many companies now are.
Some of the more popular brand positioning involved using certain logos and designs to spread awareness for social distancing.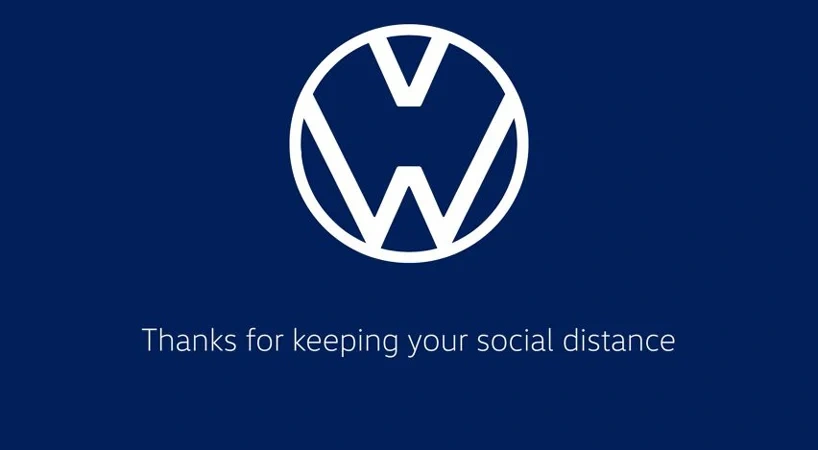 Volkswagen socially-distanced advertisement
Other companies, like LVMH and Anheuser-Busch InBev, converted facilities to help manufacture hand sanitizer.
After calling on its sellers to produce facemasks in April of 2020, Etsy also sold over $133 million in facemasks in the first month alone.
And in Denmark, the Carlsberg beer brand is enticing consumers to support their local bars with its "adopt a keg" campaign.
Whenever anyone buys a Carlsberg beer, they can reserve a pint from a keg at a local bar by scanning the barcode.
There are even entire brands created with activism in mind.
The TerraCycle brand Loop is a good example.
Loop's entire purpose is focused around a sustainability angle.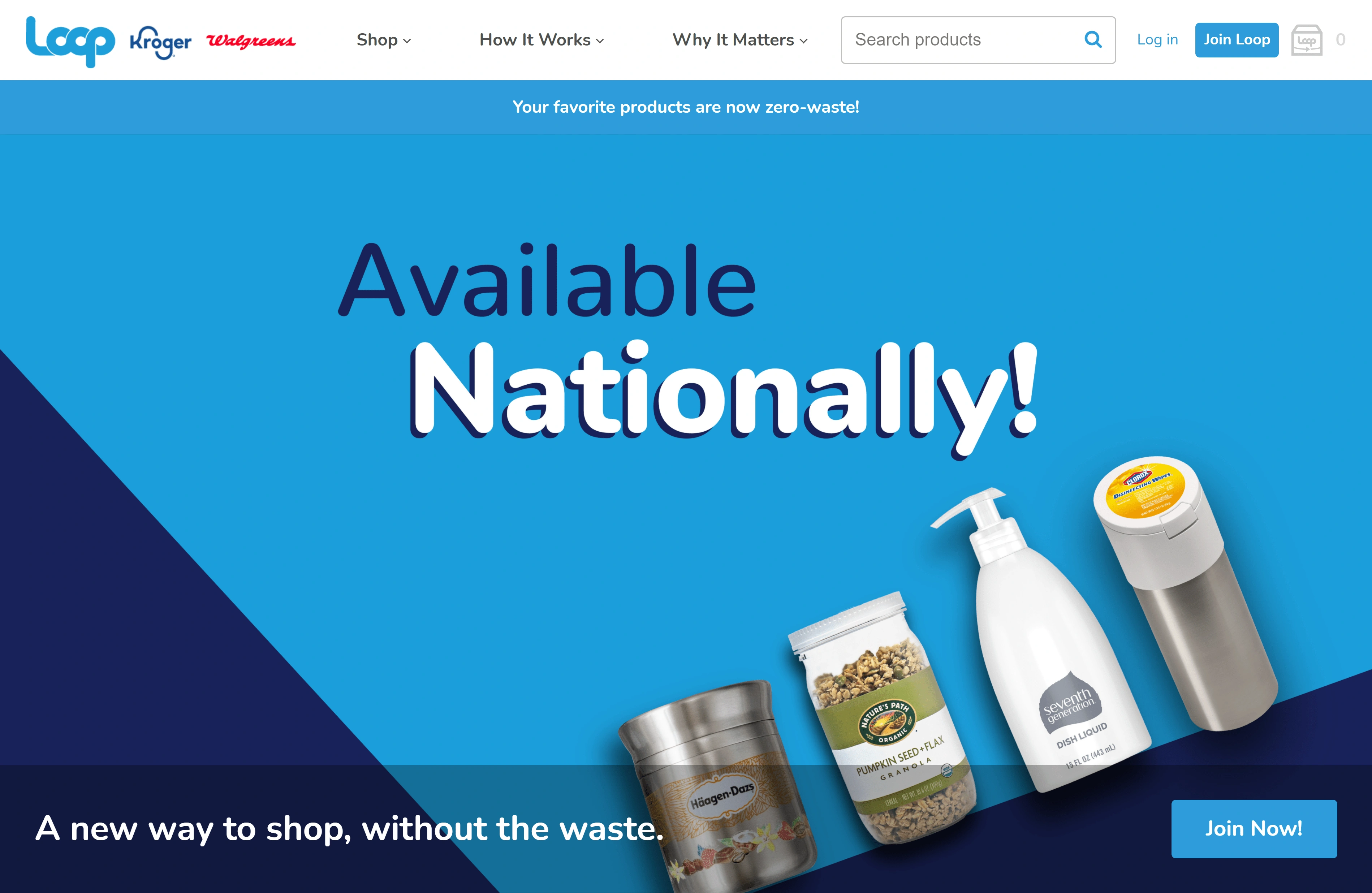 Loop's brand ethos is all about reducing environmental impact.
The company creates reusable packaging for products like lotion and wipes.
Loop displays this fact prominently on its website. And on social media.
3. Nostalgia Drives Entertainment
Nostalgia is playing an increasingly important role in entertainment.
Before it left Netflix for NBCUniversal's Peacock streaming service, Friends was one of the most watched shows on Netflix.
Usually following close behind was the 80s-themed Netflix original, Stranger Things.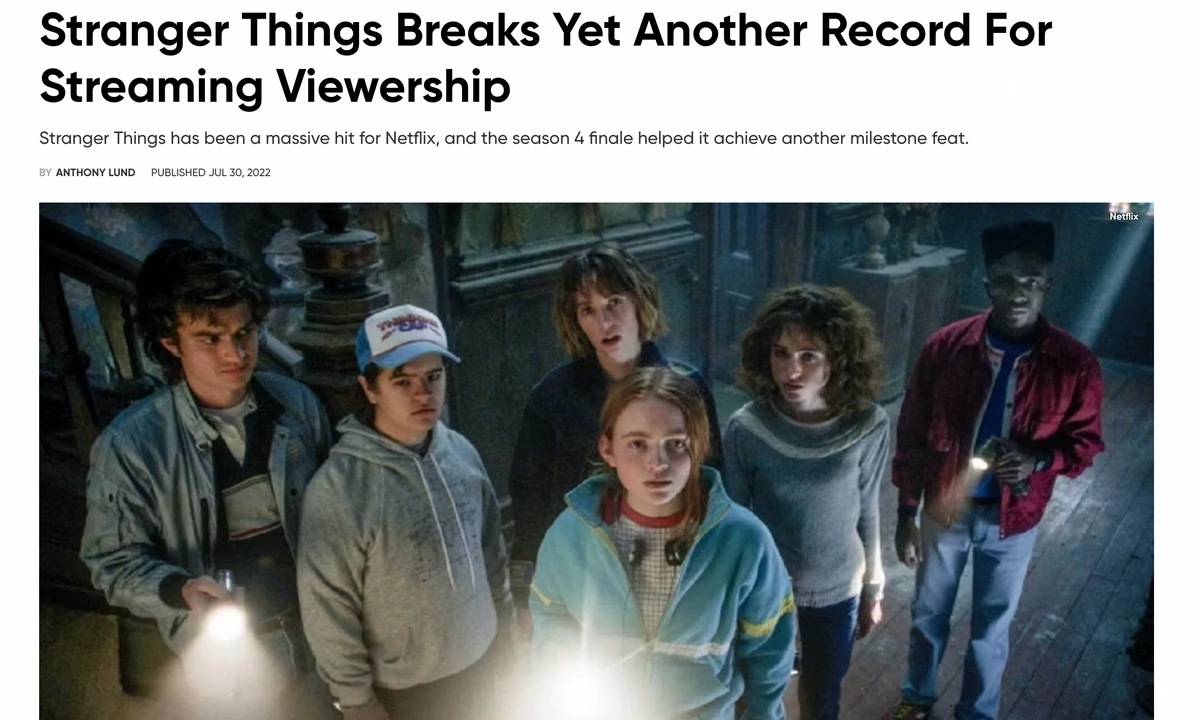 Stranger Things appeals to adults looking for a modern-day take on 80s movies.
Netflix is also rebooting older franchises like Full House, Wet Hot American Summer, and Gilmore Girls.
In addition, Cobra Kai, a show based on the 80s Karate Kid movie franchise, is one of the most popular shows on Netflix.
On top of that, some of the highest grossing films of the last decade were remakes or re-imaginings of older franchises, such as Star Wars: The Force Awakens, The Lion King (live-action version), and Jurassic World.
The COVID-19 lockdowns also seemed to have increased demand for nostalgia-driven content.
A study by Nielson found that since the start of the pandemic, over half of music listeners are demanding older songs.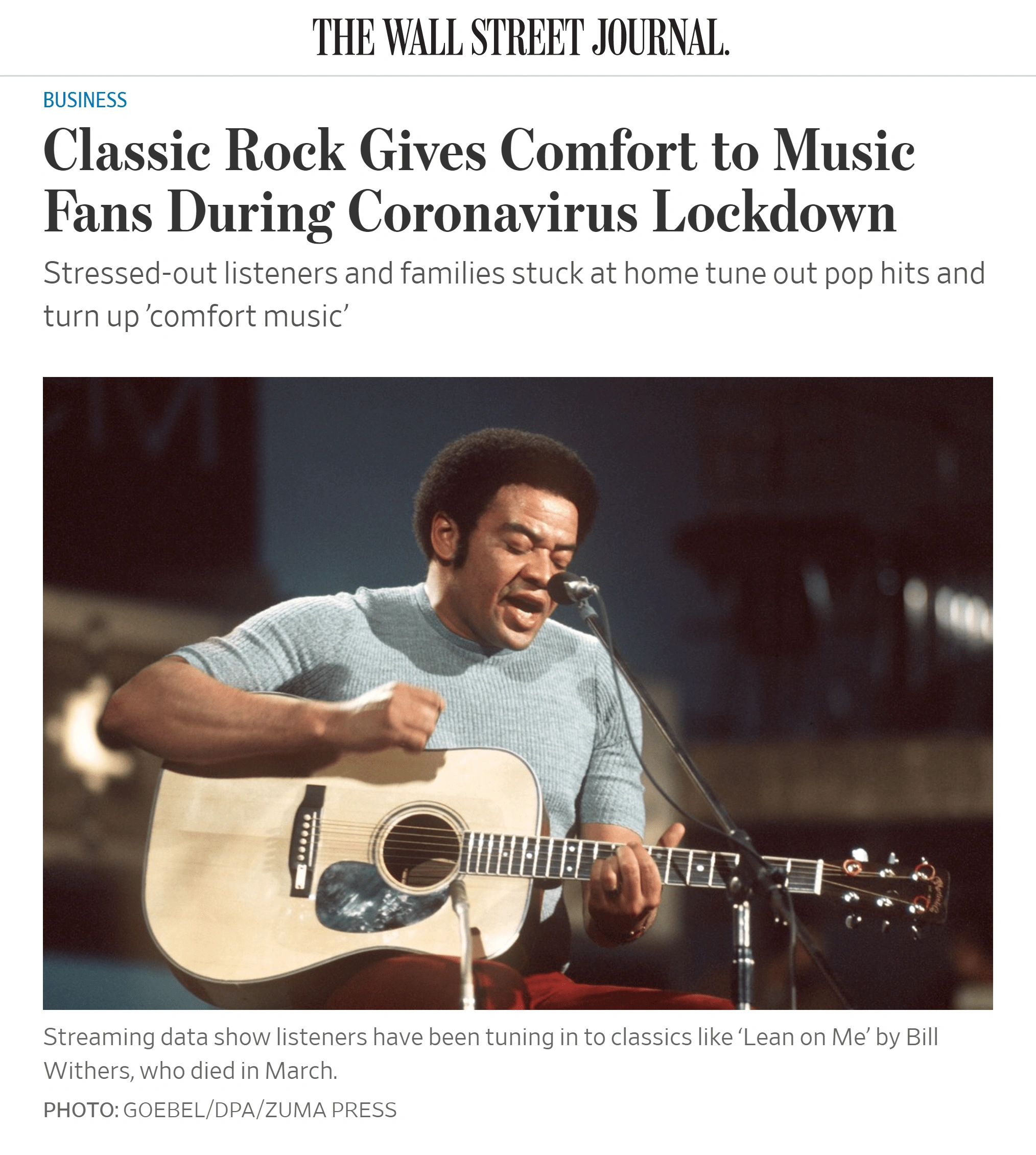 Demand for old music is one of the strongest indicators that people crave nostalgia in their entertainment.
In 2020, Bob Dylan sold his 600-song music catalog to Universal Music Group for an estimated $300 million.
Three members of Fleetwood Mac sold their catalogs as well after a popular TikTok video caused a resurgence in interest.
4. The Digital World is Bleeding into the Physical World
Everything in the physical world is now influenced by what happens online.
From 2016-2020 Twitter was the main form of communication for the President of the United States.
And traditional news coverage of online movements like QAnon ballooned in 2020.
Just look at the GameStop Congressional Hearing.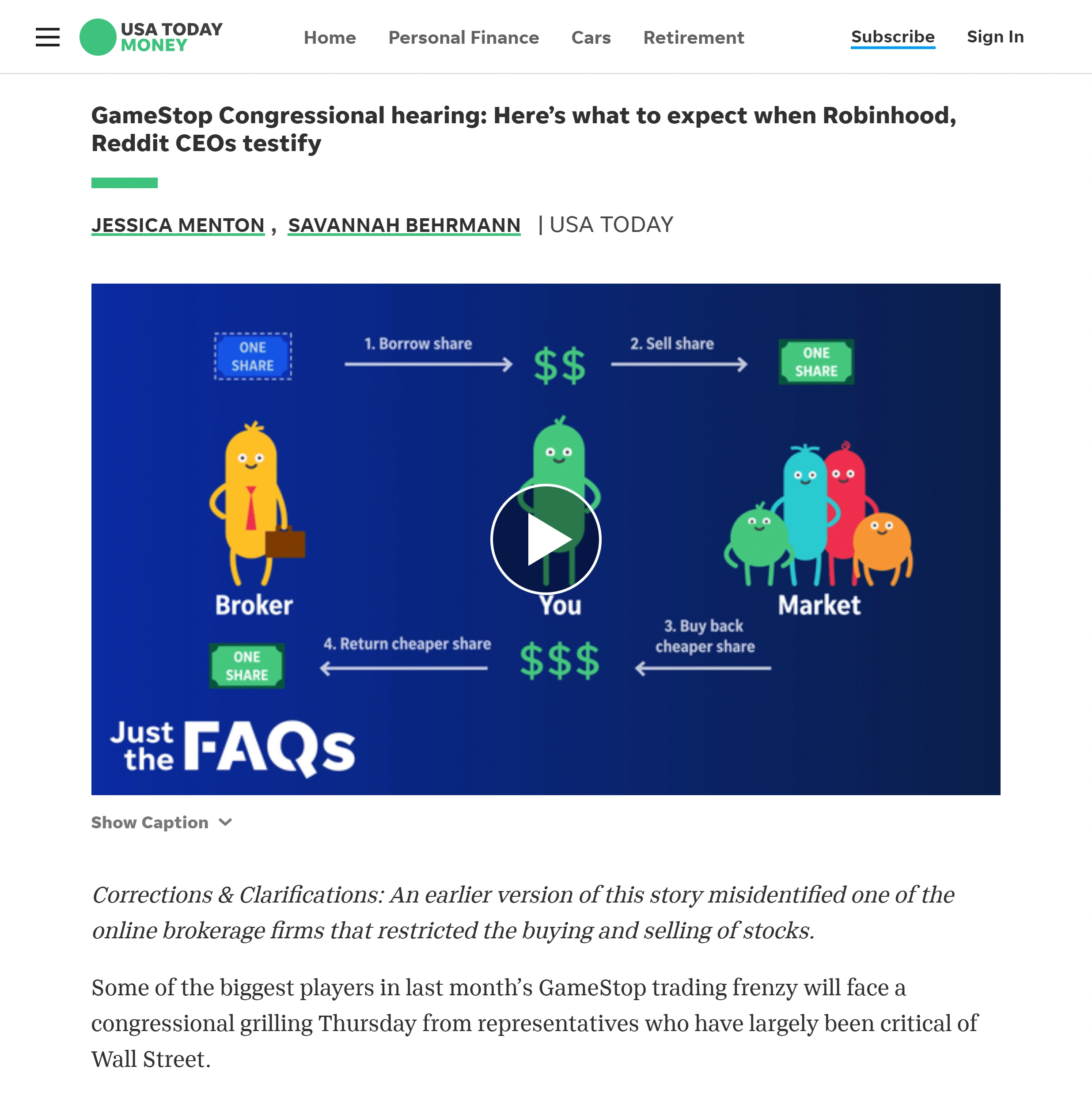 Congress's hearing on the Robinhood/GameStop trading controversy is a great example of a digital trend impacting "the real world".
The entire ordeal was influenced by online community site Reddit. Which morphed from a fringe topic on an online forum to being the center of Congressional attention.
This isn't just relegated to news coverage, however. GIF's, once the language of the internet, have now become a part of everyday life.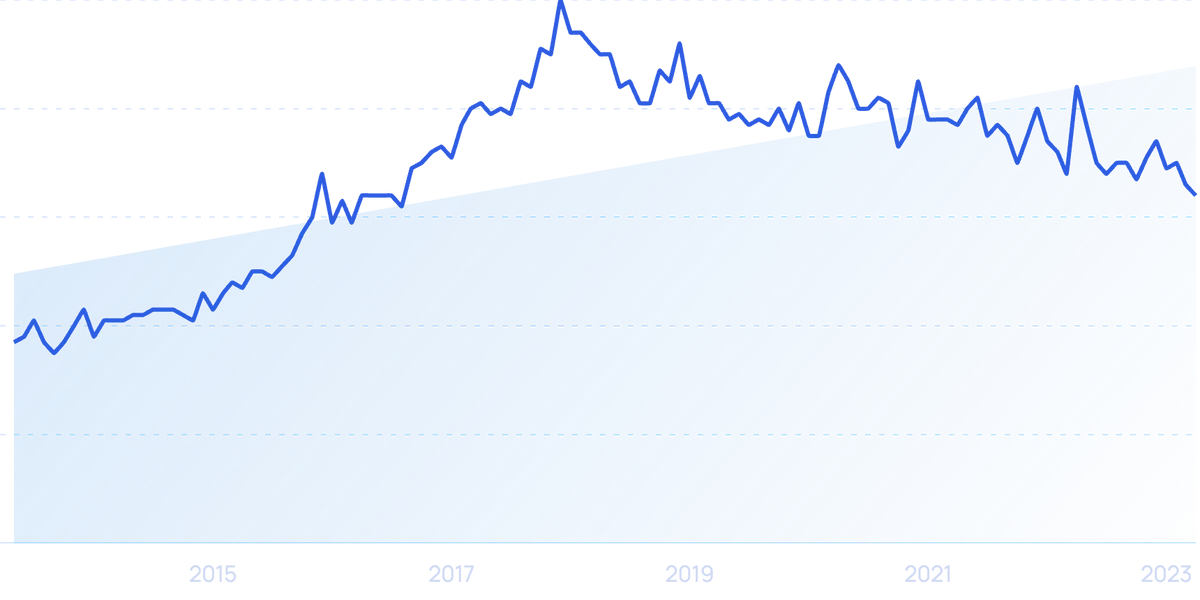 Searches for "GIF" have risen 72% over the past 10 years.
Facebook even acquired the online GIF library, Giphy, for $400 million in May of 2020.
In addition, virtual representations of people are becoming more common online.
Snapchat reported that in January of 2020, 70% of its daily active users (147 million people) used Bitmojis to represent themselves on the platform.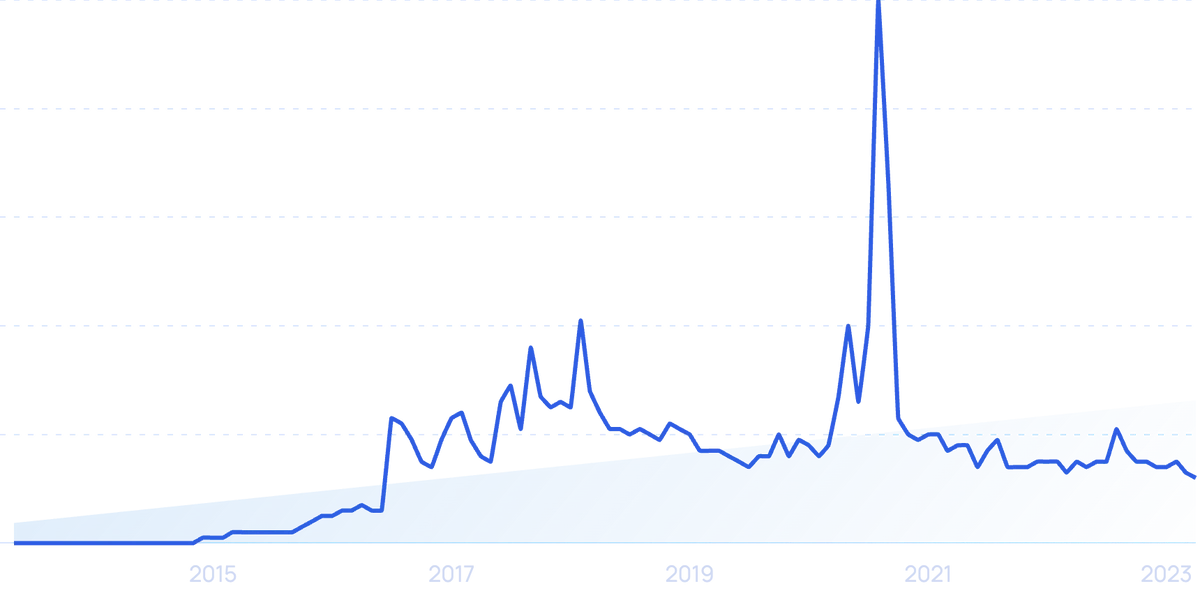 Searches for "Bitmoji" have grown 1,100% over the past 10 years.
Competitors have caught on to the phenomenon as well, with Apple, Samsung, and Google all releasing emoji-based characters since 2018.
In 2020, Facebook even introduced its own Facebook Avatars to the US after initially rolling them out abroad.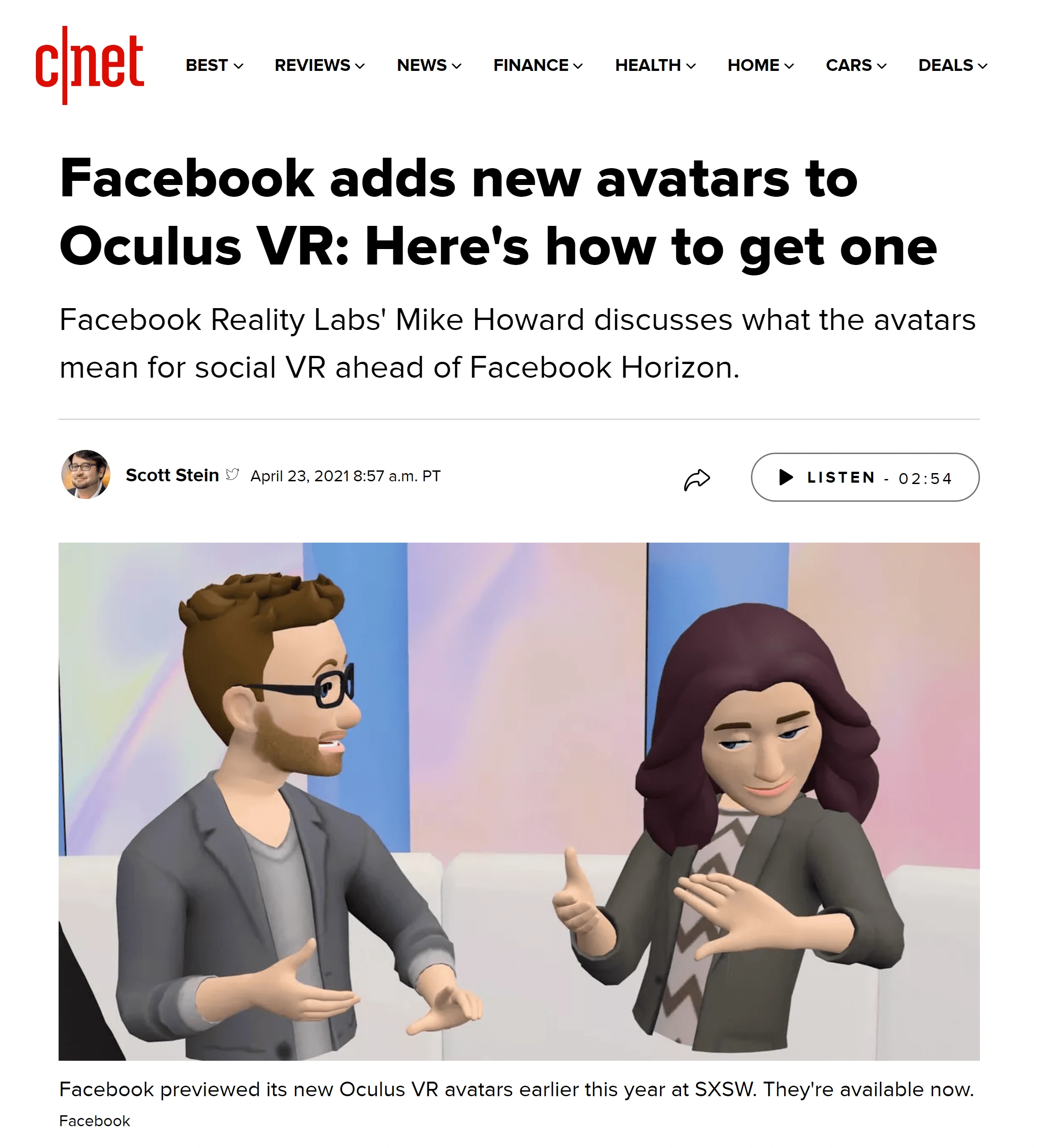 Facebook Avatars can be used on the traditional Facebook social network. And via Oculus VR.
This digitally-native method of communication has become ingrained in our culture.
It's estimated that over 5 billion emojis are sent through Facebook Messenger alone every day.
Social gatherings are increasingly becoming digital as well.
After attracting 10 million viewers to a Marshmello concert in 2019, Fortnite hosted an event featuring Travis Scott in April of 2020 that drew over 12 million concurrent viewers.
And after the success of these two concerts, Epic Games (the creator of Fortnite) started a Fortnite concert series featuring artists like Steve Aoki, Deadmau5, and Anderson Paak.
5. Communities are Moving Online
Humans have a need for community.
And that need is, more than ever, being fulfilled by online communities.
Instead of being restricted by geography, people are now finding groups of peers with similar interests and hobbies.
For instance, Facebook reports that as of 2021, 1.8 billion people use Facebook Groups every month.
That number has grown by 28% since 2019.
In addition, one of the largest hubs for niche online communities, Reddit, has seen impressive user and engagement growth over the past 24 months.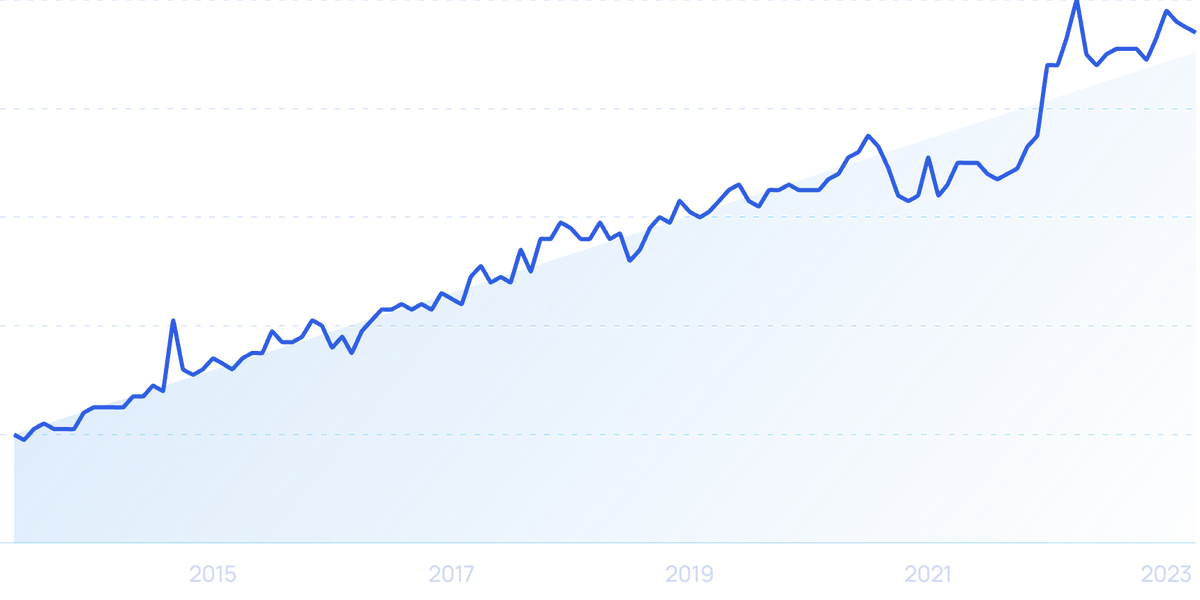 Search interest in "Reddit" has increased by 370% over the last decade.
The number of daily active Reddit users grew by 44% in 2020 to 52 million. And the number of posts on the site was up by 52.4% year-over-year.
The chat app Discord has also shown that interest in audio-based communities is increasing. Its monthly active users grew to 150 million in 2022. That's an increase of 50 million from 2020 (increase of 50%). And an increase from 56 million in 2019 (growth rate of 78.5%).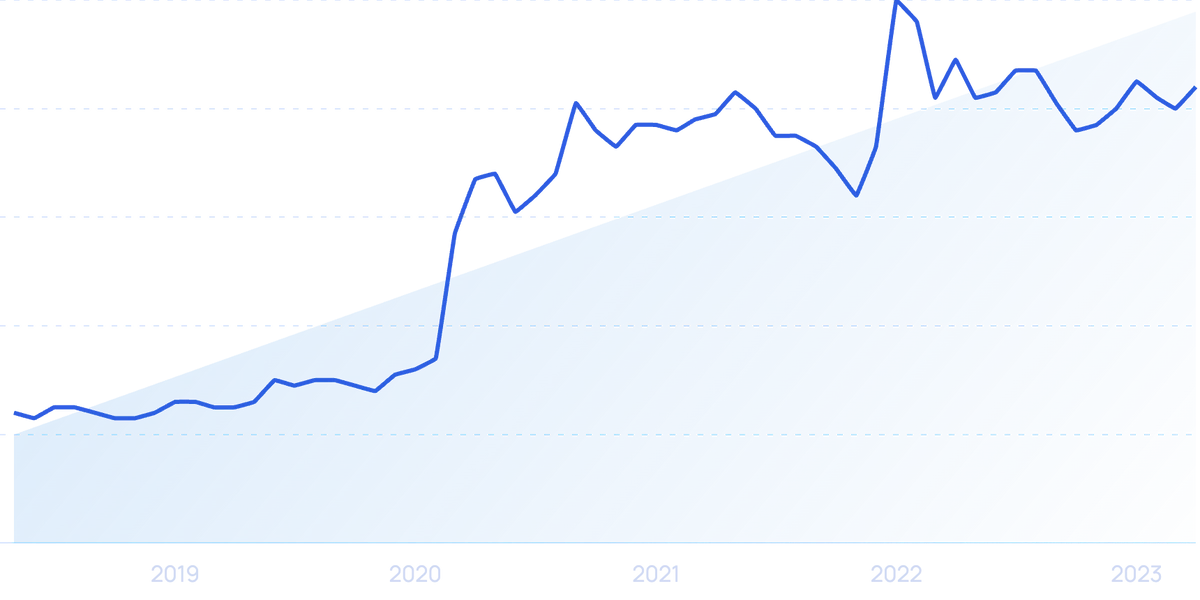 Searchers for "Discord" have grown by 250% over 5 years.
Audio-based app Clubhouse has also seen significant user growth in 2021.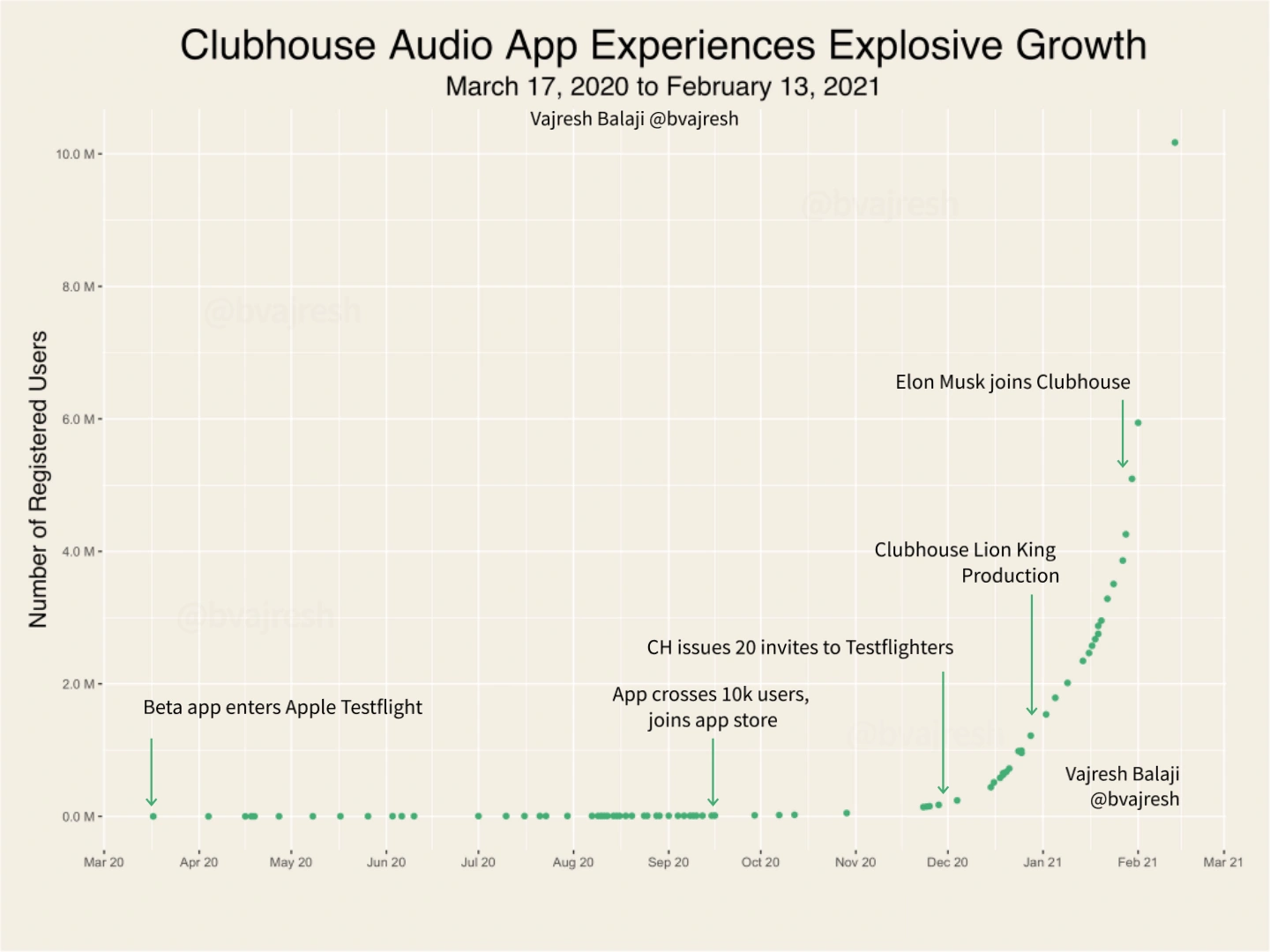 Source: Vajresh Balaji
The app was launched in 2020 and now has over 10 million registered users and over 10 million weekly active users.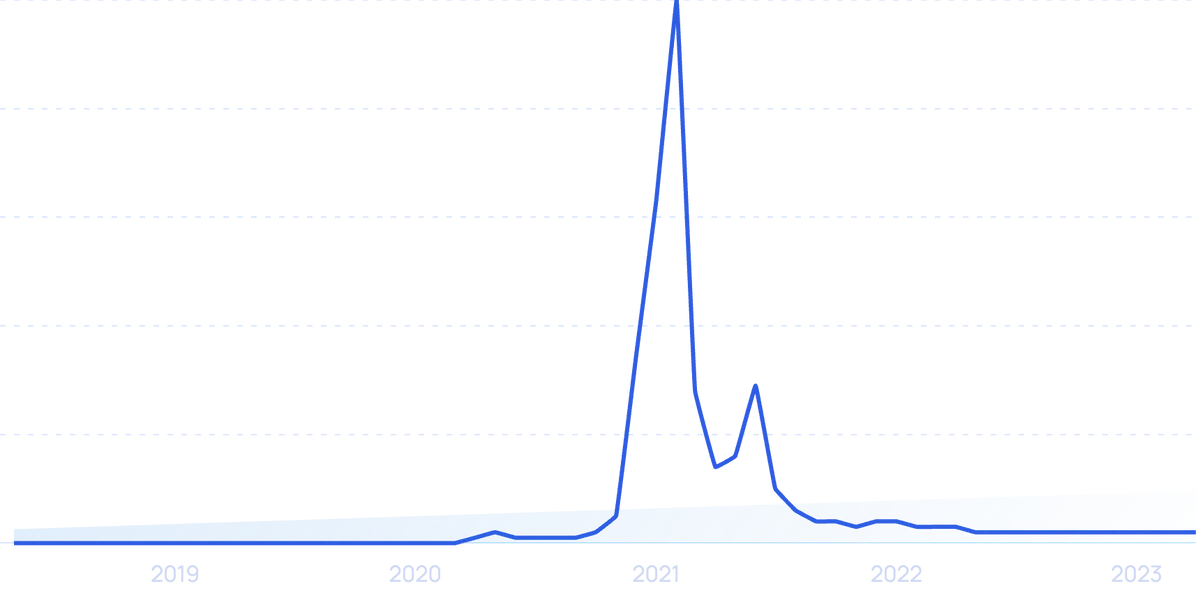 Searches for "Clubhouse app" spiked in 2021.
We're seeing entire communities form in super niche areas.
Letterboxd, a social media site for films and TV, has seen its user base explode.
The platform's registered members jumped to 3 million in 2020 after steadily growing to 1.7 million since 2011.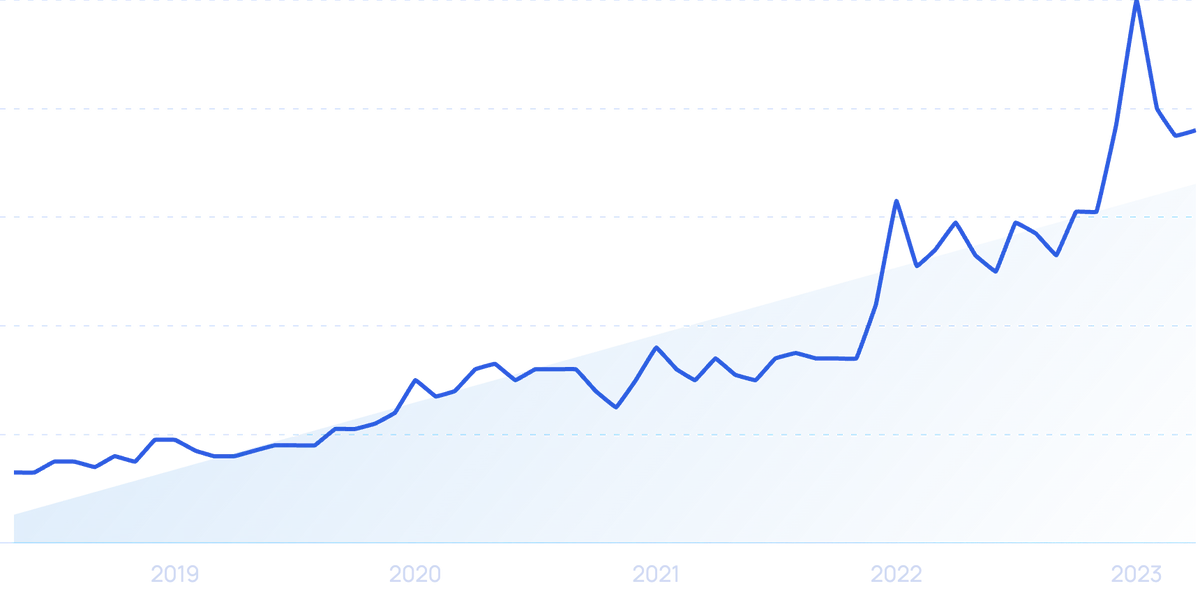 Search interest in "Letterboxd" has grown 484% over the last 5 years.
The same trend is happening in the video game and fitness communities.

For example, games like Fortnite and PUBG make money by offering community-based add-ons (the games themselves are free to play).
The platforms make money from microtransactions.
Specifically, users buy things like accessories and costumes that enhance their status in the in-game community.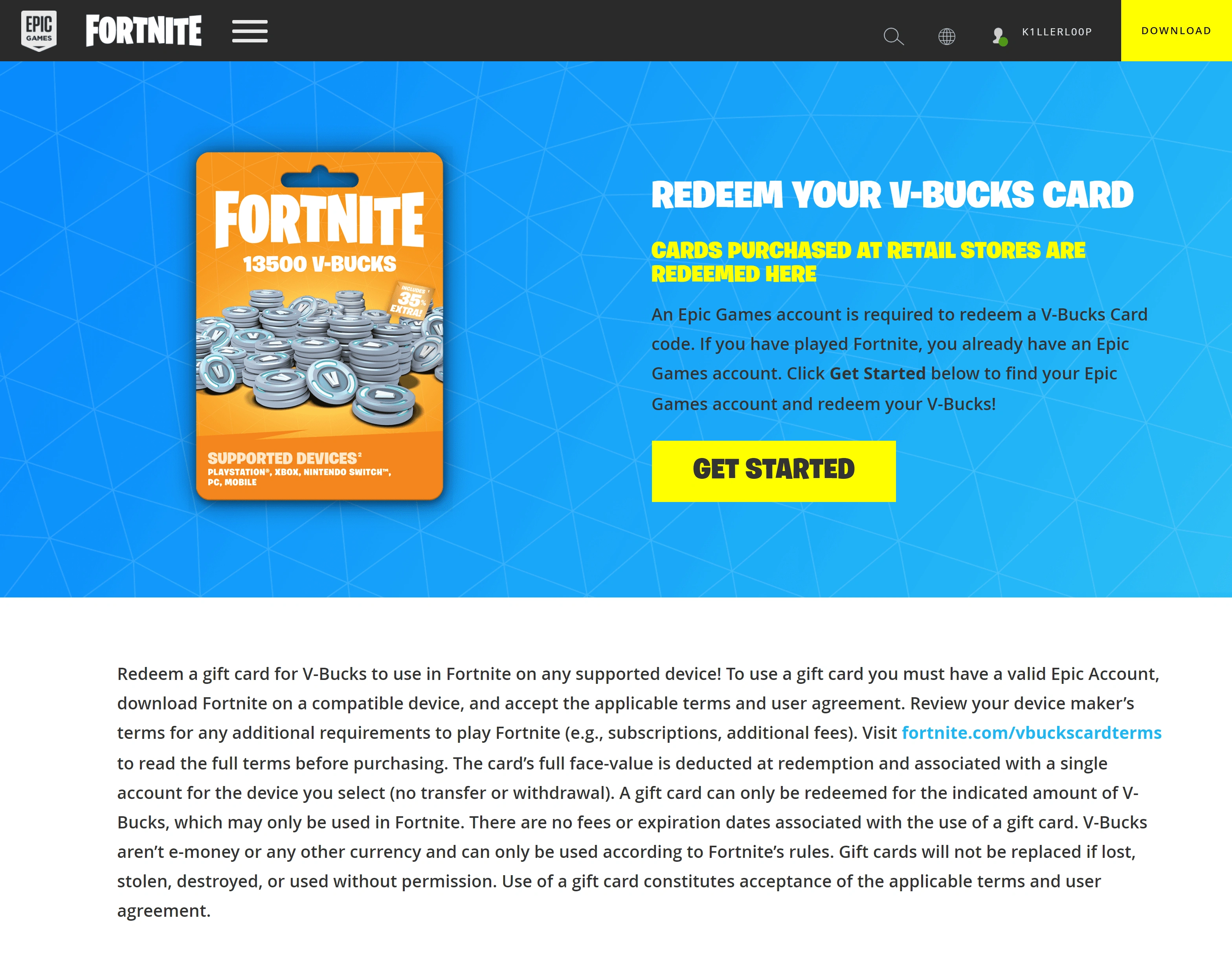 Microtransactions make up a growing element of the video game industry's annual revenue.
These purchases don't affect gameplay. Instead, they change how the users interact with each other.
And it's not like this is a fledgling concept.
It's estimated that over 80% of revenue for the entire gaming industry over a two year span came from the free-to-play business model.
Even before the pandemic, the fitness industry was also shifting to community-based applications.
Strava and Runkeeper had grown their user bases to 42 million and 50 million in 2019 respectively.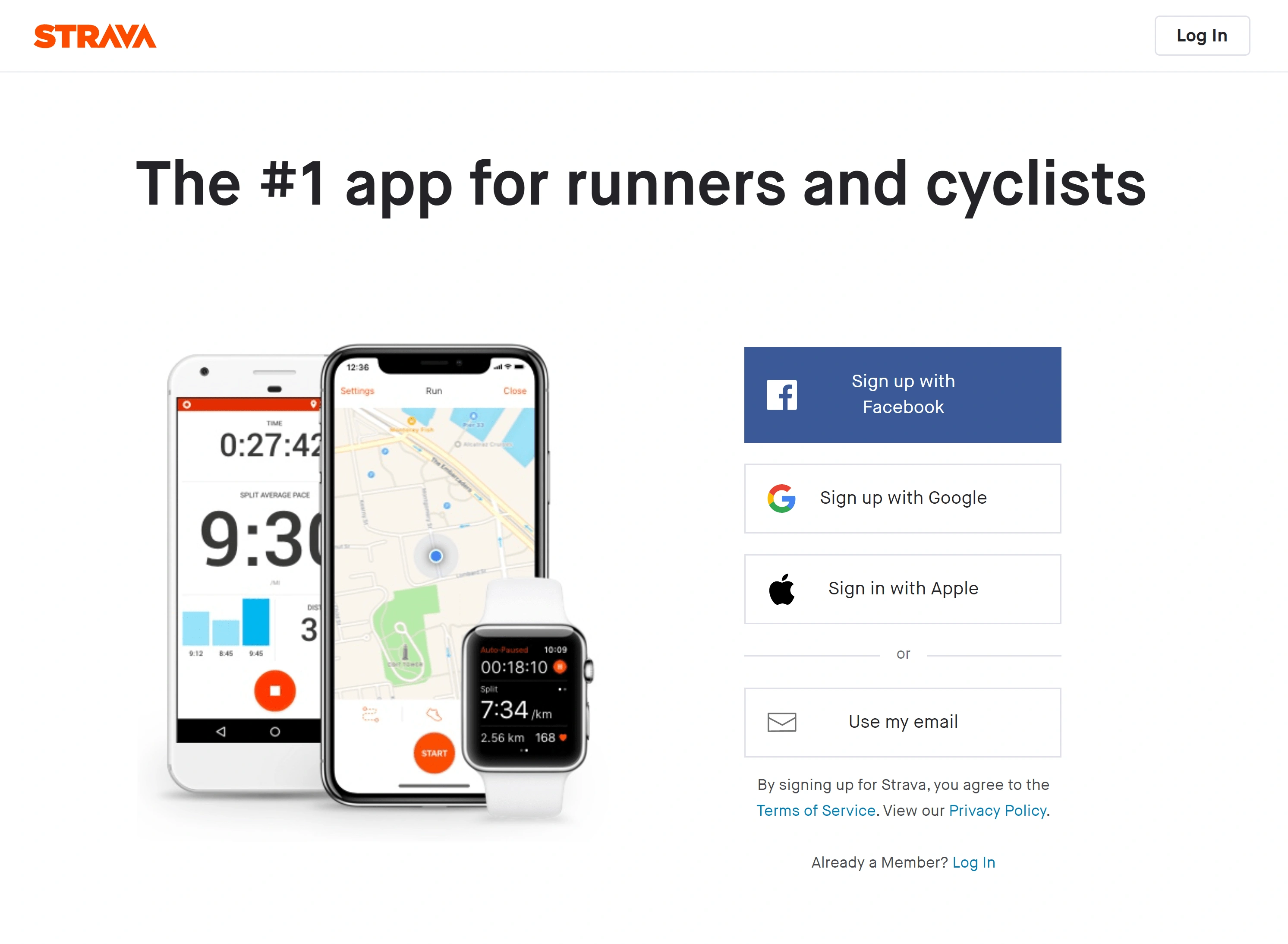 Strava is a popular fitness community app focused on cyclists.
The two apps allow users to track their workouts and share fitness goals and accomplishments with others. And the further isolation caused by COVID-19 boosted their numbers even more.
Strava reported that the community grew by 2 million new members each month in 2020.
Also, the number of activities uploaded to the platform jumped by 33% to 1.1 billion in 2020.

Search interest in "Strava" is up 70% over 10 years.
Runkeeper also saw registrations increase by 252% in 2020.
And their monthly active user base is growing at a rate of 44%.
6. Tabletop Games Make a Comeback
People are increasingly seeking out analog entertainment options.
The rise of tabletop games is one of the best examples of this cultural trend.
For example, in March of 2020, a Kickstarter campaign was launched for a board game called Frosthaven. It had a funding goal of $500,000.
It raised $3 million instead — in the first 3 hours.
By the time the campaign ended, the board game had raised nearly $13 million.

Frosthaven's Kickstarter campaign shows that there's growing interest in tabletop gaming.
Making it the third most-funded product ever released on Kickstarter.
The global market for playing cards and board games is expected to reach $21.56 billion by 2025, giving it a CAGR of 8.7%.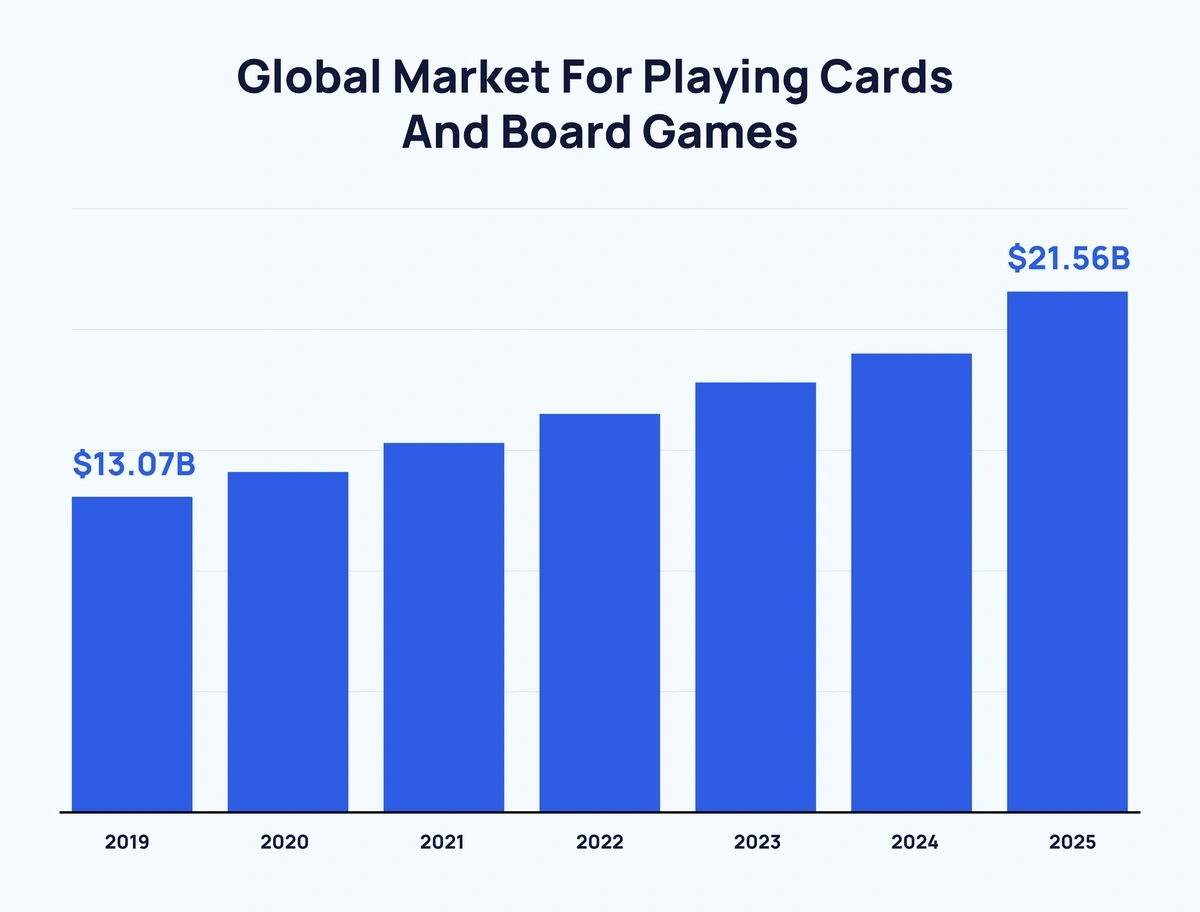 The tabletop gaming space is on the rise.
Interest in tabletop games has been growing for some time now: Reddit's r/boardgames sits just outside the top 100 subreddits by subscribers.
And before COVID-19 hit, "board game cafes" were quickly gaining popularity: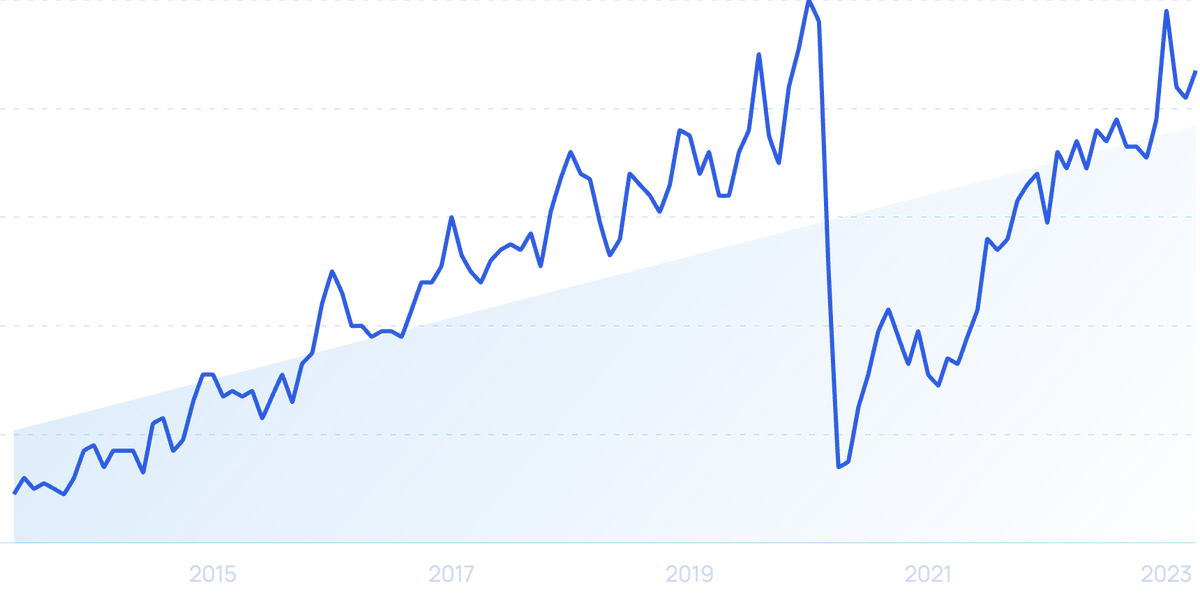 Search growth for "board game cafe" is on the rise once more.
The pandemic may still have been a net positive for the tabletop games industry, as people started looking for more ways to entertain themselves without leaving home.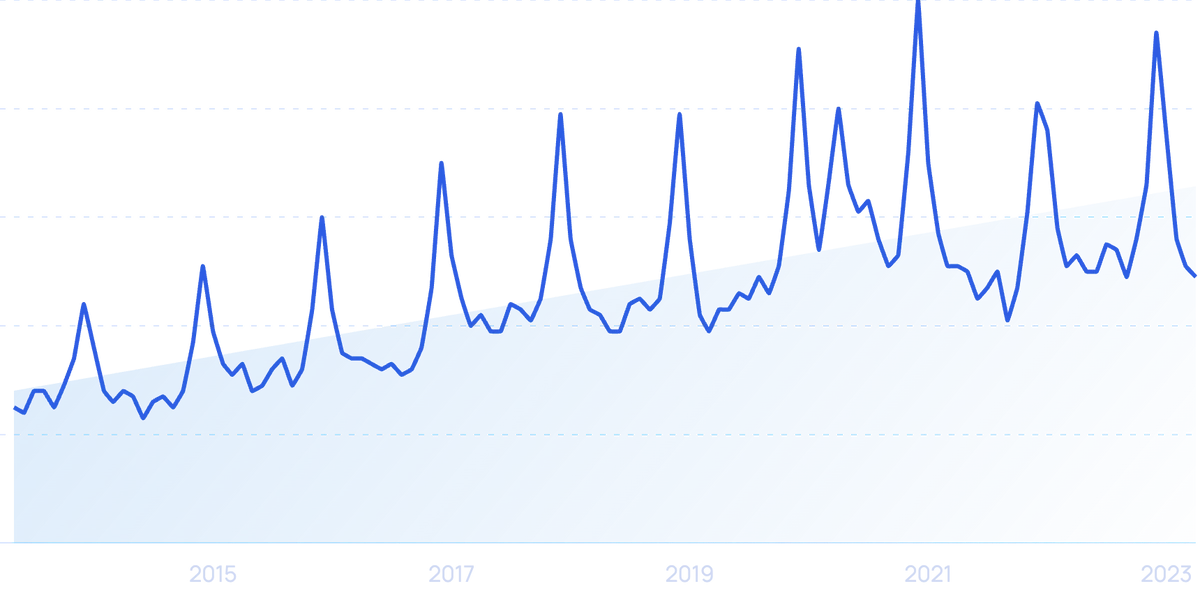 Search interest in "tabletop game" is up 96% over the last decade.
Digital entertainment industries like video games and video streaming services have had a big year for the same reason.
US video game sales reached $977 billion in May 2020 alone, up 52% YoY.
Americans now spend 14 hours per week playing video games.
But tabletop games offer something digital entertainment doesn't: a break from "screen fatigue".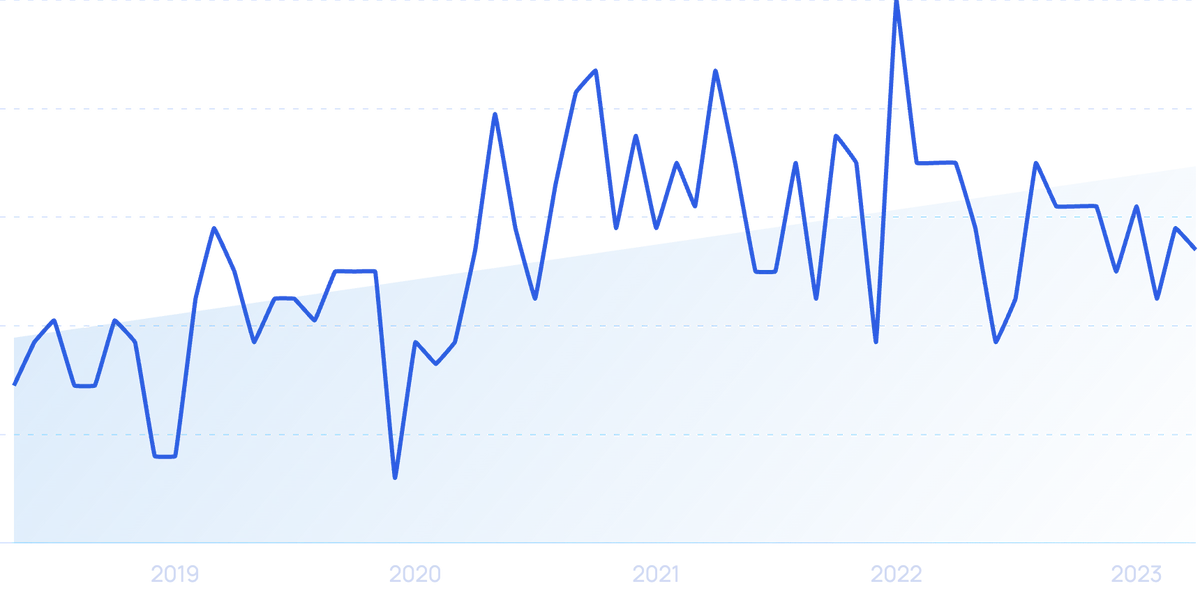 Searches for "screen fatigue" have been rising.
Classic board games like Monopoly, chess, and Scrabble are perennial best-sellers of the industry.
But over the past few decades, comparatively newer games like Asmodee's Catan and Cards Against Humanity have started to take market share.
Catan was released in 1995 and has sold tens of millions of copies to date.
While Cards Against Humanity made an estimated $12 million in its first two years alone, after launching via a $16,000 Kickstarter campaign in 2011.
Geekier, hobbyist-type games have also become a larger part of the niche industry.
Hasbro is a market leader in both types of games.
The company owns casual board game brands Parker Brothers (Monopoly, Sorry, Trivial Pursuit) and Milton Bradley (Scrabble, The Game of Life, Parcheesi).
But it also owns Wizards of the Coast, which makes in-depth hobbyist tabletop games like Dungeons & Dragons and Magic: the Gathering.
Those games have huge followings in their own right.
According to a company statement in 2019, Dungeons & Dragons is now more popular than ever.
With double-digit sales growth in each of the previous 5 years.
And based on its search interest, that trend seems to be continuing:

Searches for "Dungeons & Dragons" reached a 15-year high in 2023.
This newfound popularity has sprouted DnD-themed shows like Critical Role on Twitch and Relics and Rarities on YouTube.
There are now over a dozen Twitch channels devoted to Dungeons & Dragons. Plus many more recurring streams on other channels.
DnD has also inspired recent video games like Popup Dungeon (which was another Kickstarter-funded project).
Wizards of the Coast's other star, Magic: the Gathering, is also booming.
(The card game's sales are up significantly YoY.)
Several platforms have also arisen to let people play Magic online.
First is Wizards of the Coast's own Magic: the Gathering Arena. Which is a fully digital version of the game.
But players can also use their physical cards to play online via Zoom, Skype, or a dedicated service like SpellTable (which was acquired by Wizards of the Coast earlier this year).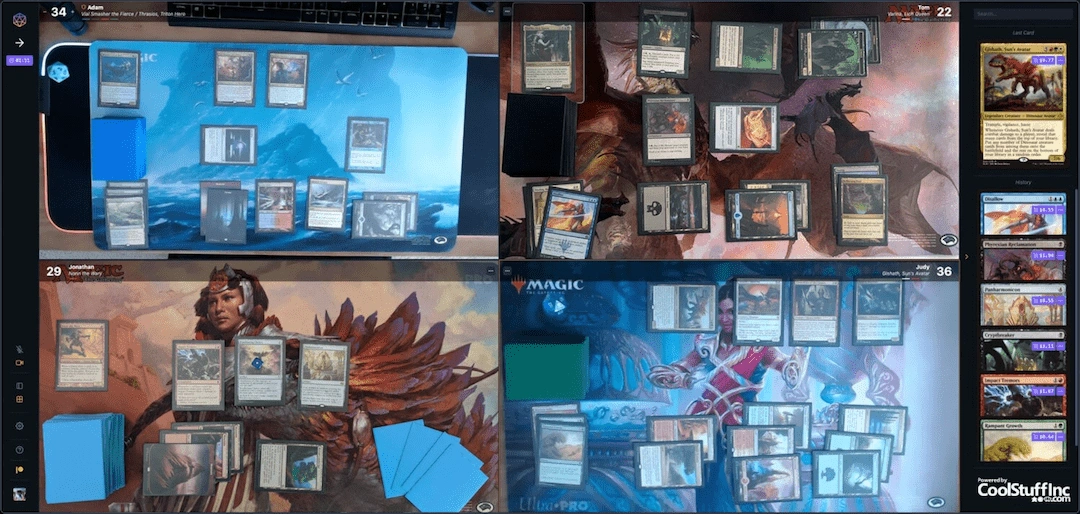 Magic: the Gathering is being played online via webcam using SpellTable.
Magic: the Gathering has sprouted an entire ecosystem of businesses to support its players. (And for players of similar collectible card games.)
Naturally, there are numerous brick-and-mortar and ecommerce retailers.
But there are also:
Independent marketplaces like CardTrader and Cardmarket.
Monthly subscription boxes including Fantasy Crate and Mystery Magic Crates.
Card rental services like ManaTrader and Cardhoarder.
Deck designing software and sites like Moxfield, MTG Studio, and ManaStack.
Done-for-you deck-building services on Fiverr.
Paid coaching services and courses from Spikes Academy and Gamer Sensei.
Myriad physical accessories brands including Ultimate Guard and Dragon Shield.
As well as resources like MTGStocks and Quiet Speculation that focus on the cards' investment value. (One rare Magic card sold for $166k in 2019.)
7. The "Korean Wave" Continues to Make Inroads
The K-beauty industry (beauty products originally from South Korea) was worth $9.3 billion in 2018 and is expected to grow to $21.8 billion by 2026.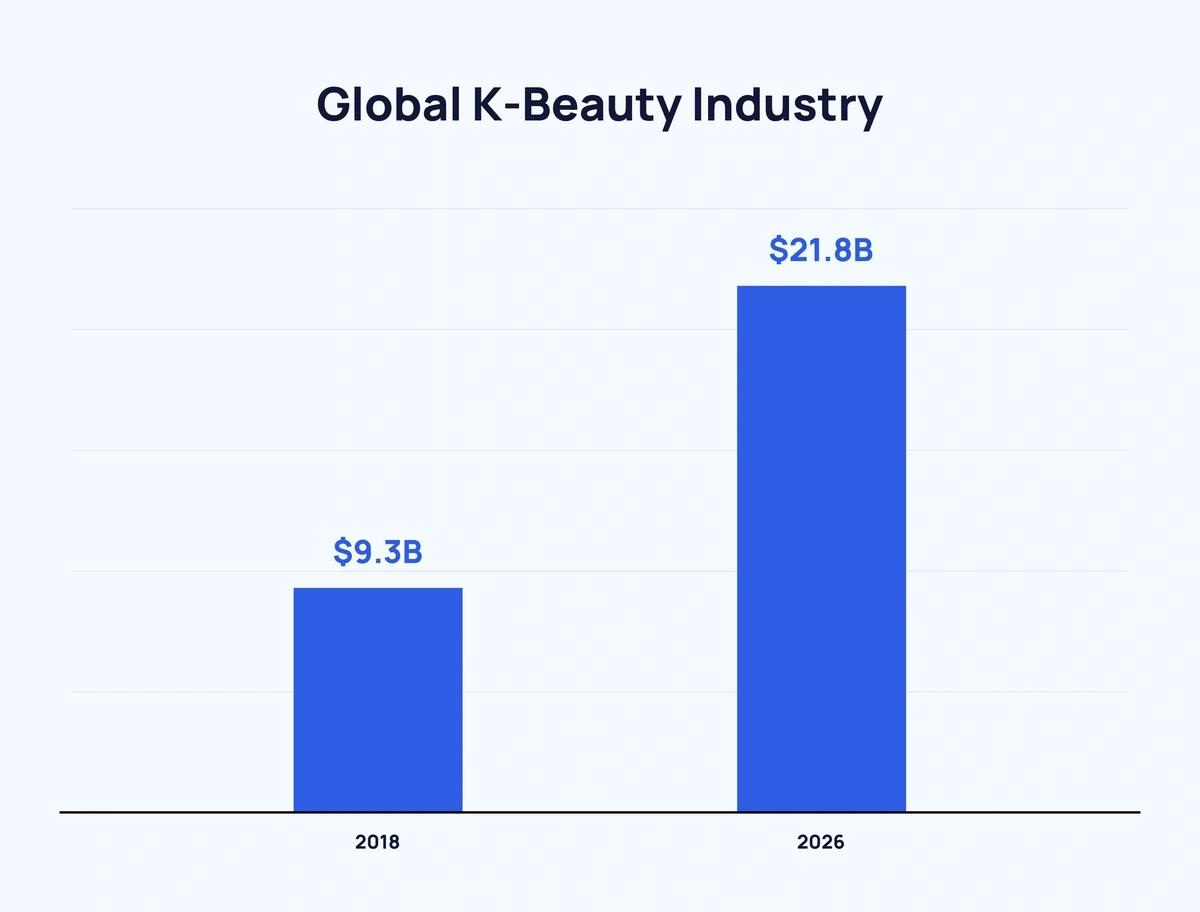 Estimated growth of the K-beauty space.
But K-beauty is just the tip of the iceberg.
All sorts of Korean products and habits are being adopted globally in a meta trend called the Korean Wave (or "Hallyu"). Which South Korea sees as a major driving force in their economy going forward.
For example, K-pop music is taking the world by storm.
BTS and BLACKPINK are the biggest names in K-pop, together claiming the majority of 100 million global fans.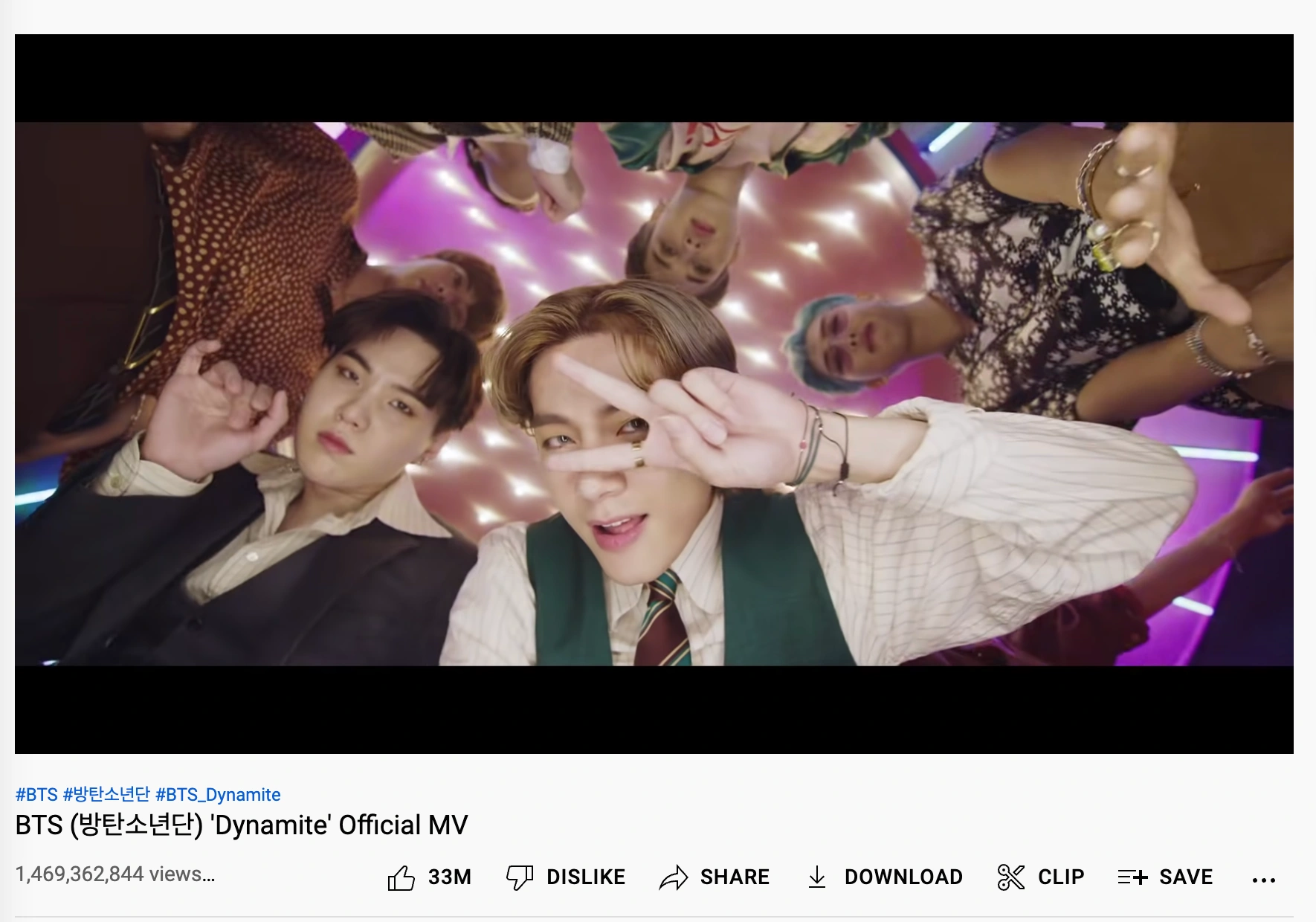 BTS is an extremely popular K-pop group.
On YouTube, the two groups each of the top 9 records for the number of views in the first 24 hours of a music video.
Korean TV and film is also making a splash.
K-dramas are one major part.
In 2018, Netflix spent $36M million to license 24 episodes of the Korean series Mr. Sunshine.
And in 2020 the company signed multi-year contracts with Korean production studios to bring over 40 K-dramas to the streaming platform.
And with the Oscar's nod to Parasite — the only foreign-language film to ever win Best Picture — Korean cinema may be having a watershed moment.
But virtual influencers may be the next Korean trend to take the West by storm.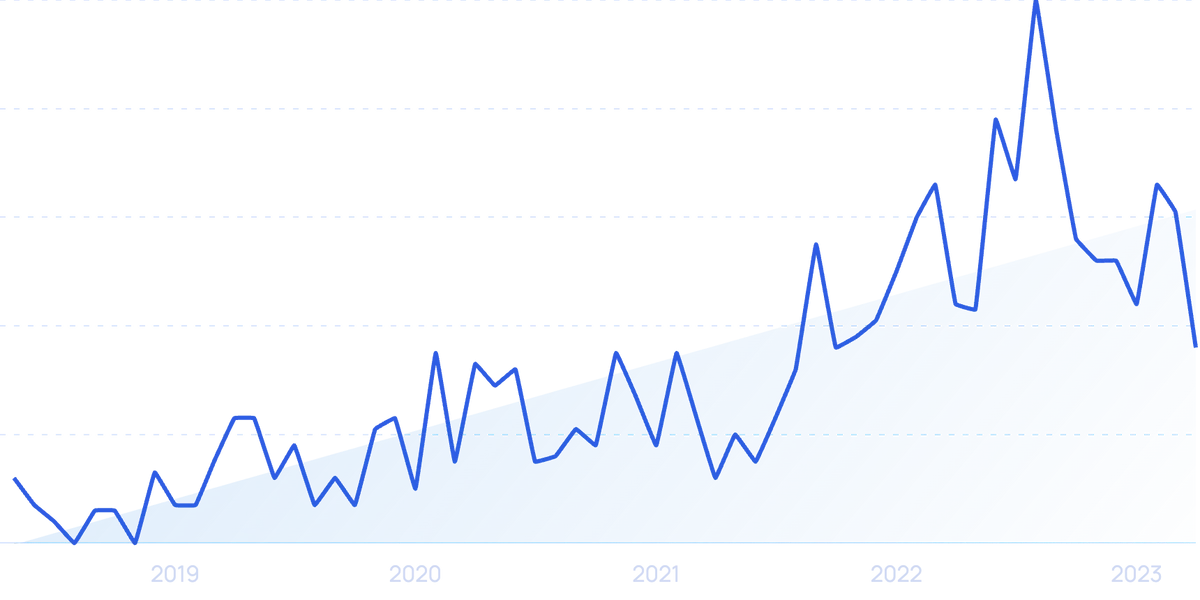 Search growth for "virtual influencer" has increased by 200% in 5 years.
It isn't clear if this trend actually originated in South Korea.
But Korean businesses like Seoul-based Afun Interactive are playing a major role in pushing it forward.
The company creates virtual pop stars, actors and models, the most popular of which have amassed millions of social followers.
Beyond following digital celebrities, people are creating their own avatars. Apple's Memoji and Snapchat's Bitmoji are basic face-only examples you've probably seen.
But the Korean app Zepeto takes it to the next level with full-body avatars and accessories that can interact in a virtual world.
It has even partnered with Western brands like Disney and Nike to create and sell branded virtual items.
As of early 2020, the app had about 10 million monthly active users and had generated $10 million in revenue from sales of virtual merchandise and accessories for users' avatars.
(Zepeto is owned by Naver, the $22 billion Korean search engine.)
Another Korean trend that has gone broadly international is mukbang.
Mukbang stars can earn millions of dollars eating (usually huge amounts of food) in front of a camera.
As a result, there are now dozens of YouTube channels with hundreds of thousands or millions of subscribers.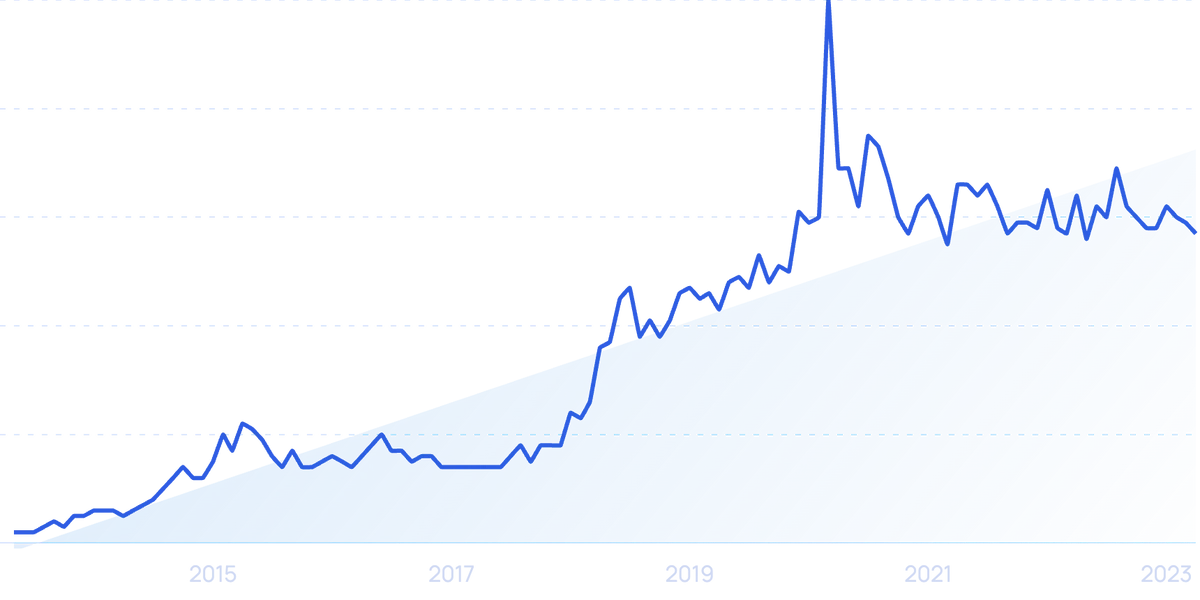 Searches for "mukbang" have increased by 2,750% over the last 10 years.
But it's not just GenZ YouTubers who are taking part.
Oscar nominee Florence Pugh created a mukbang video with Vogue, Swedish singer Zara Larsson filmed one with Women's Health, and Jimmy Fallon and Nicki Minaj shot one at Red Lobster.
While the YouTube channel First We Feast has made eating videos with dozens of celebrities including Zac Efron, Margot Robbie, Dua Lipa, Justin Timberlake, and Brie Larson.
Naturally, companies are capitalizing on the trend by sponsoring mukbang videos. Including brands like DoorDash and Popeye's Chicken.
The video game industry is also influenced by Korean trends.
South Korea has led the global eSports market for decades.
The global eSports market is expected to grow 60% by 2023 and drive about $1.6 billion in revenue this year. And that's without including sales of hardware like computer mice and keyboards.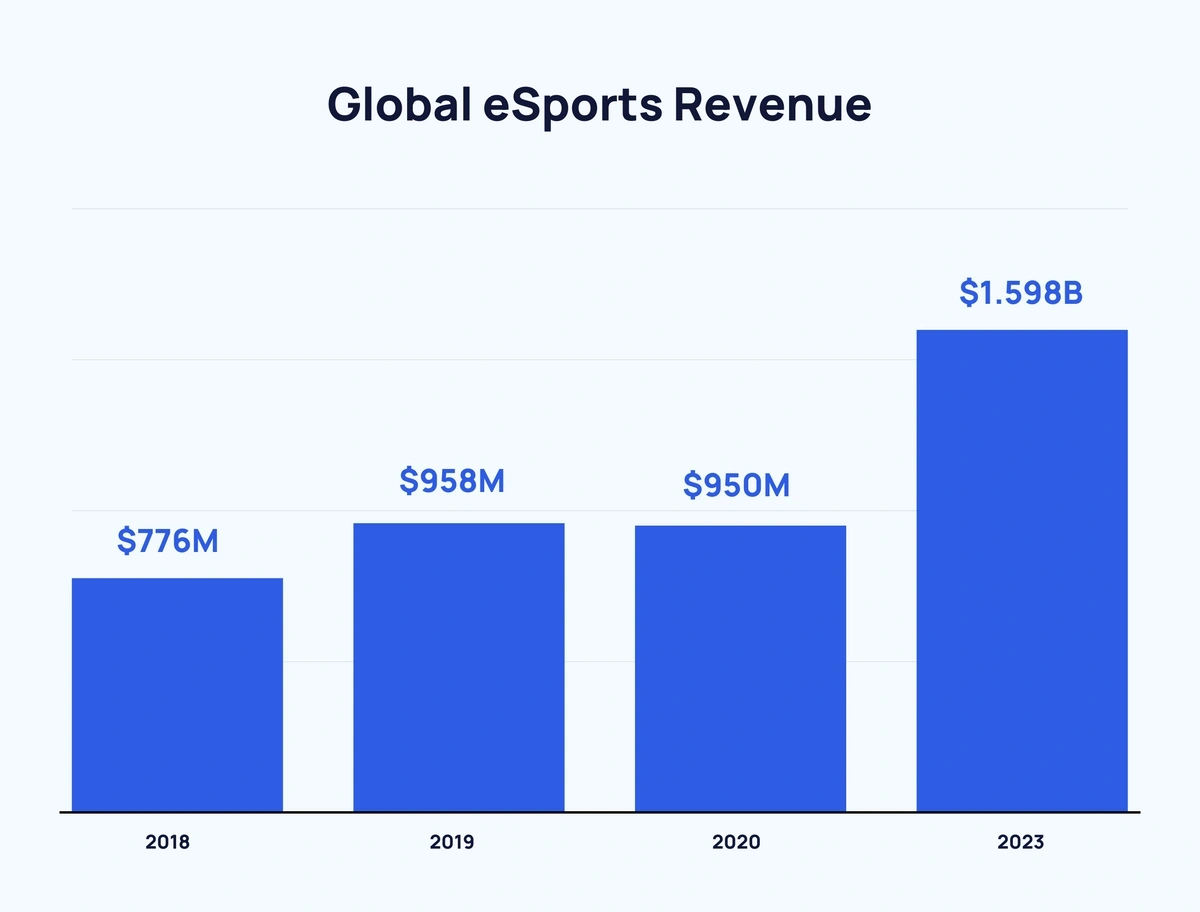 Estimated growth of the eSports space.
In South Korea, eSports-watching is mainstream. There, each eSports event draws an estimated 10 million viewers.
The country even has 3 TV channels devoted exclusively to eSports.
This fanaticism has made Seoul a common place for major game developers to open satellite studios or subsidiaries. Electronic Arts, Activision Blizzard, Epic Games, and Ubisoft have all done so.
Conclusion
That's all for the top cultural trends for 2023.
It's obvious that digital innovation drove a lot of cultural change over the past few years.
So, more than anything else, expect new technology to drive cultural change in the future as well.