7 Key B2C Marketing Trends
You may also like:
This is our list of 7 important (and growing) B2C marketing trends happening right now.
In this new post we'll cover:
Influencer marketing
TikTok
Video marketing
Visual search
And more
So whether you're in the fitness, home, nutrition or lifestyle space, these trends are worth keeping an eye on.
1. Influencer Marketing Goes Niche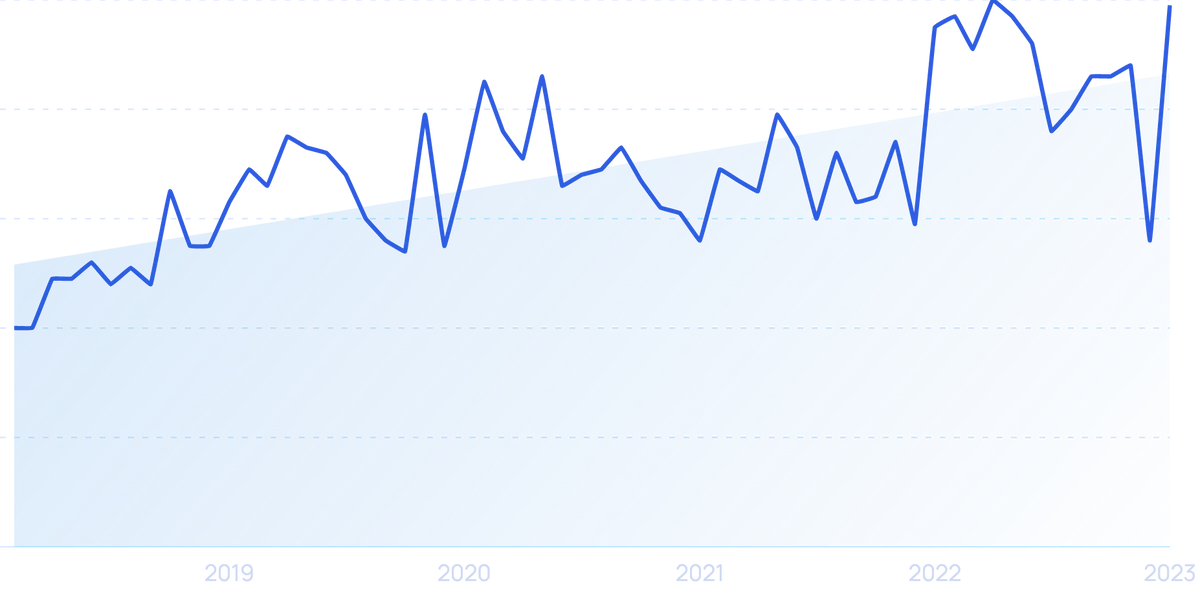 Searches for "micro influencers" have increased by 147% over the last 5 years.
Businesses reportedly spend $15 billion per year on influencer marketing, according to industry research published by Business Insider.
Getting influencers to mention your product on social media is suddenly fairly expensive.
In fact, WebFX reports that it costs about $10,000 to get an Instagram influencer with 1 million followers to mention your product in a sponsored post.
Which is why many B2C brands are spending some of their influencer marketing budget on "micro influencers".
Micro influencers are social media accounts with relatively few followers (approximately 2,000-50,000).
Although they may not have the reach of a true influencer, they're significantly cheaper to work with. And they often have loyal followings.
That being said, even micro influencers aren't necessarily the bargain they once were.
So some brands are even starting to target so-called "nano influencers".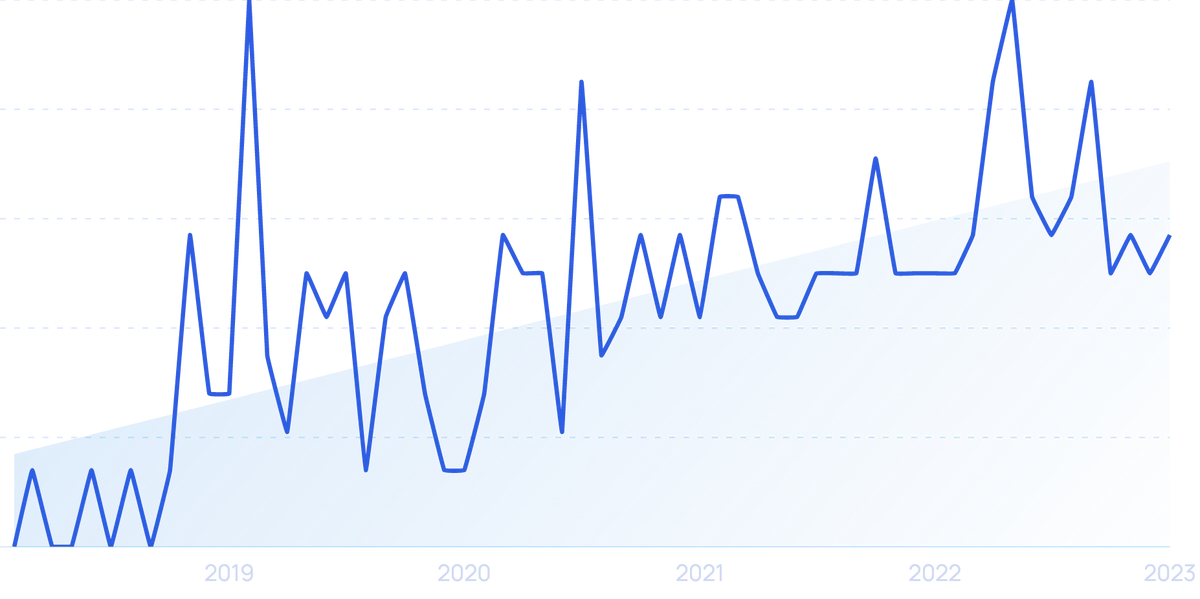 Interest in "nano influencers" has grown 700% in 5 years.
Nano influencers include people with 1,000-10,000 followers.
Again, a single influencer marketing campaign with a nano influencer probably won't move the needle.
But combining several of them can often lead to better results vs. a single sponsored post on a highly influential account.
2. TikTok Ads Make Inroads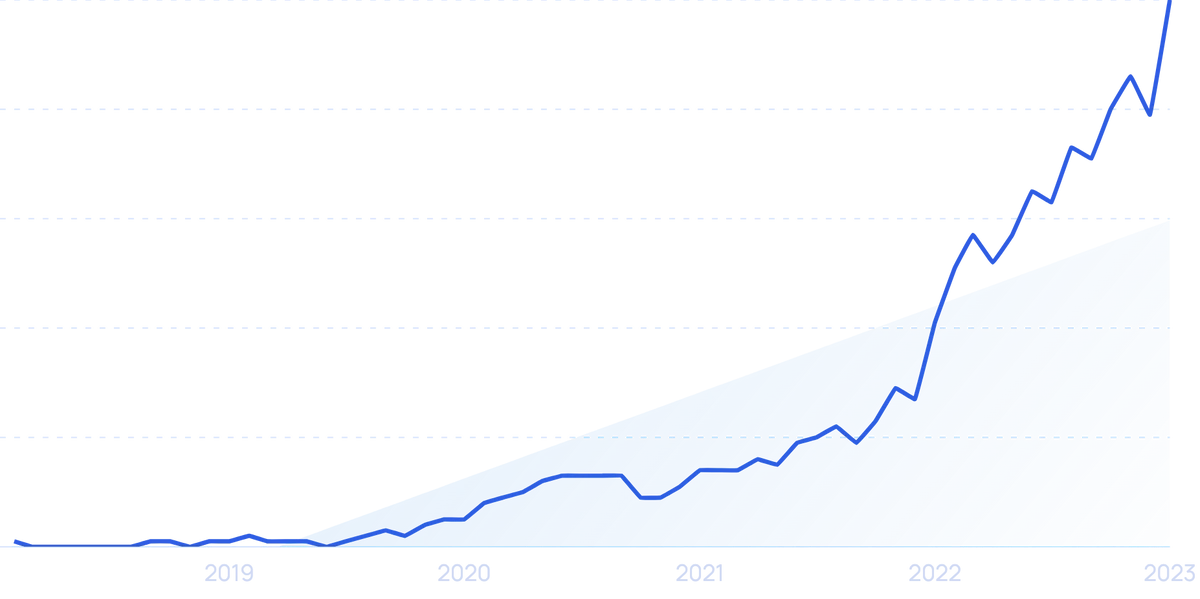 Interest in "TikTok ads" has exploded (99x+ in 5 years).
TikTok is one of the fastest-growing social networks on the planet.
Not surprisingly, marketers in the B2C space have taken notice.
Many have set up TikTok accounts themselves. But more and more brands are testing out TikTok's relatively new advertising platform.
Even though TikTok ads are new, they offer a lot of the standard features you'd expect in a social ad platform.
For example, TikTok offers several placement options in the platform, like "TopView" and "Brand Takeover".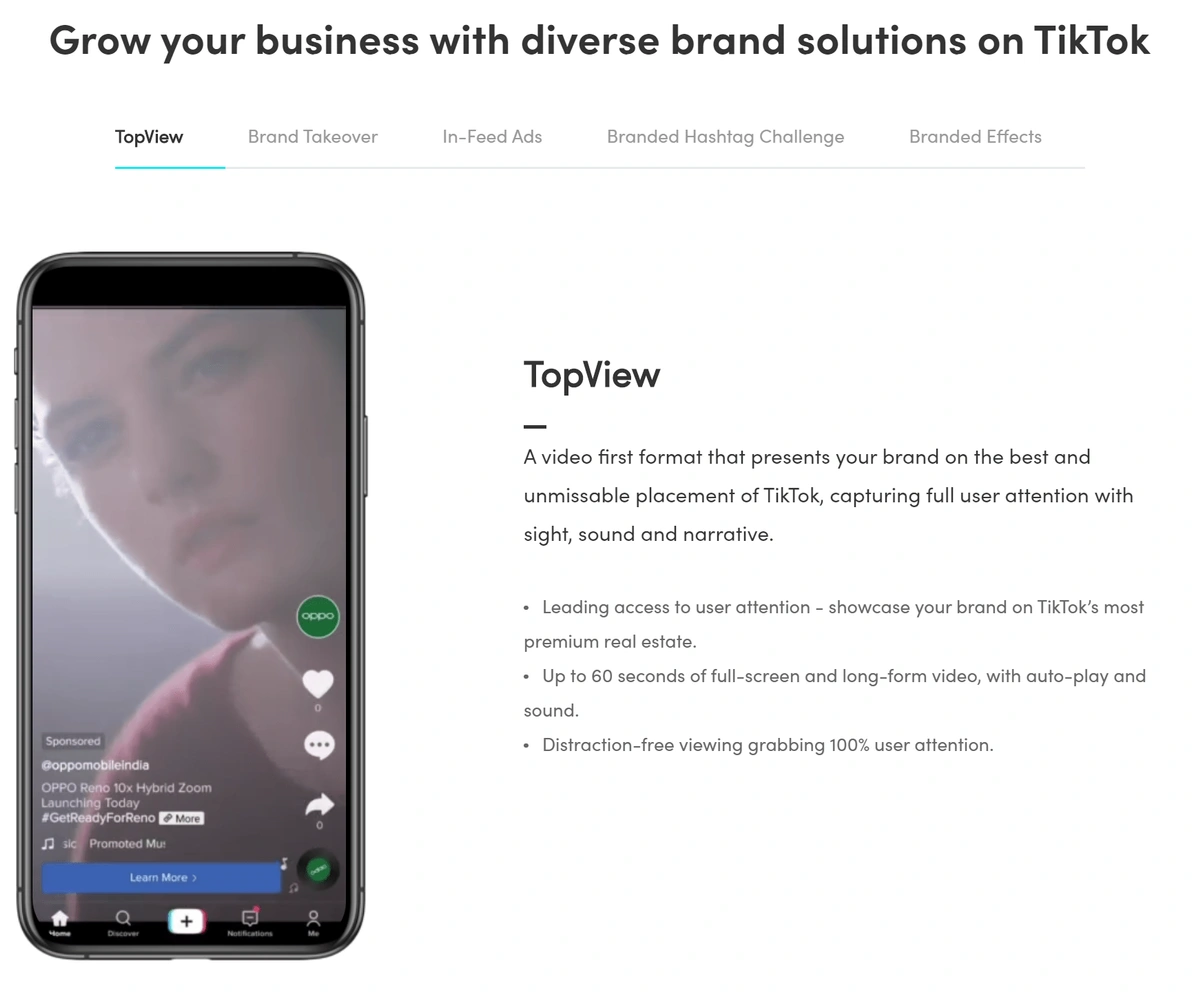 Some of the campaign types available on TikTok's ad platform.
That said, TikTok ads aren't as accessible as Facebook.
In fact, the minimum budget for a TikTok campaign is currently $50.
3. More B2C Companies Implement Personalization
Personalization is becoming a key part of any B2C marketing campaign.
Especially for ecommerce sites.
In fact, research by Epsilon discovered that approximately 80% of consumers said a personalized experience would make them more likely to ultimately buy from that brand.
Personalization boosting conversions is partly why email marketing platforms and CRMs that focus on personalization, like Drip, have seen rapid growth.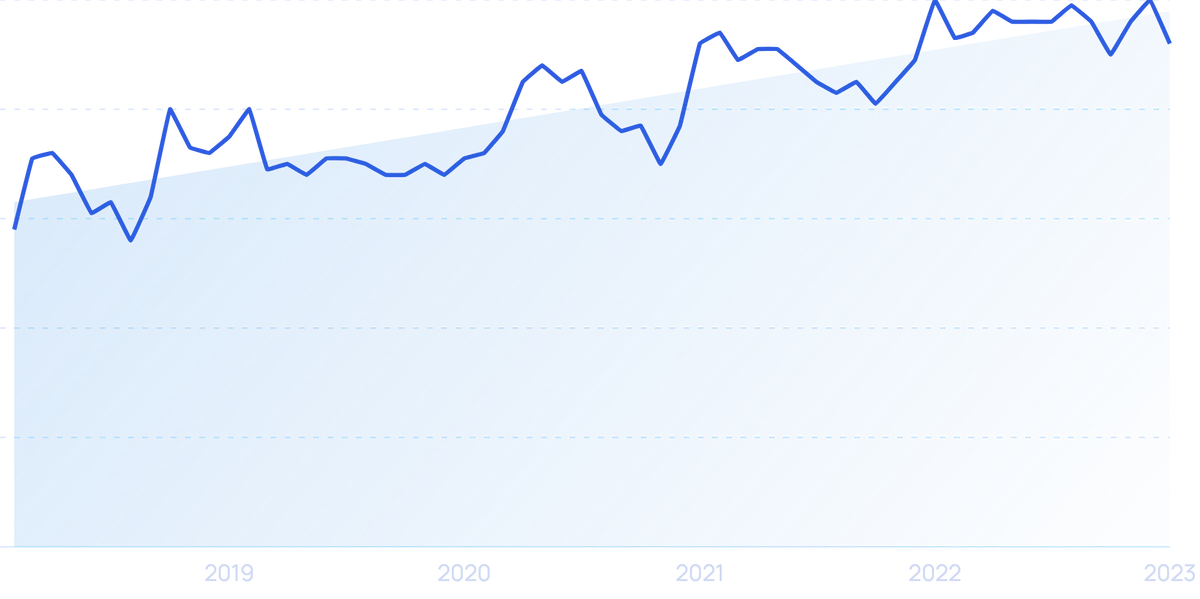 Ecommerce-focused "Drip" has grown largely due to robust marketing automation features (58% over 5 years).
4. Email Marketing Makes a Serious Comeback
With social media organic reach significantly lower than a few years back, many B2C companies are revisiting email.
For example, Beardbrand uses email mostly as a content marketing platform.
This ecommerce business sends out beard growing and grooming tips via its weekly newsletter. They also send out the occasional deal or offer.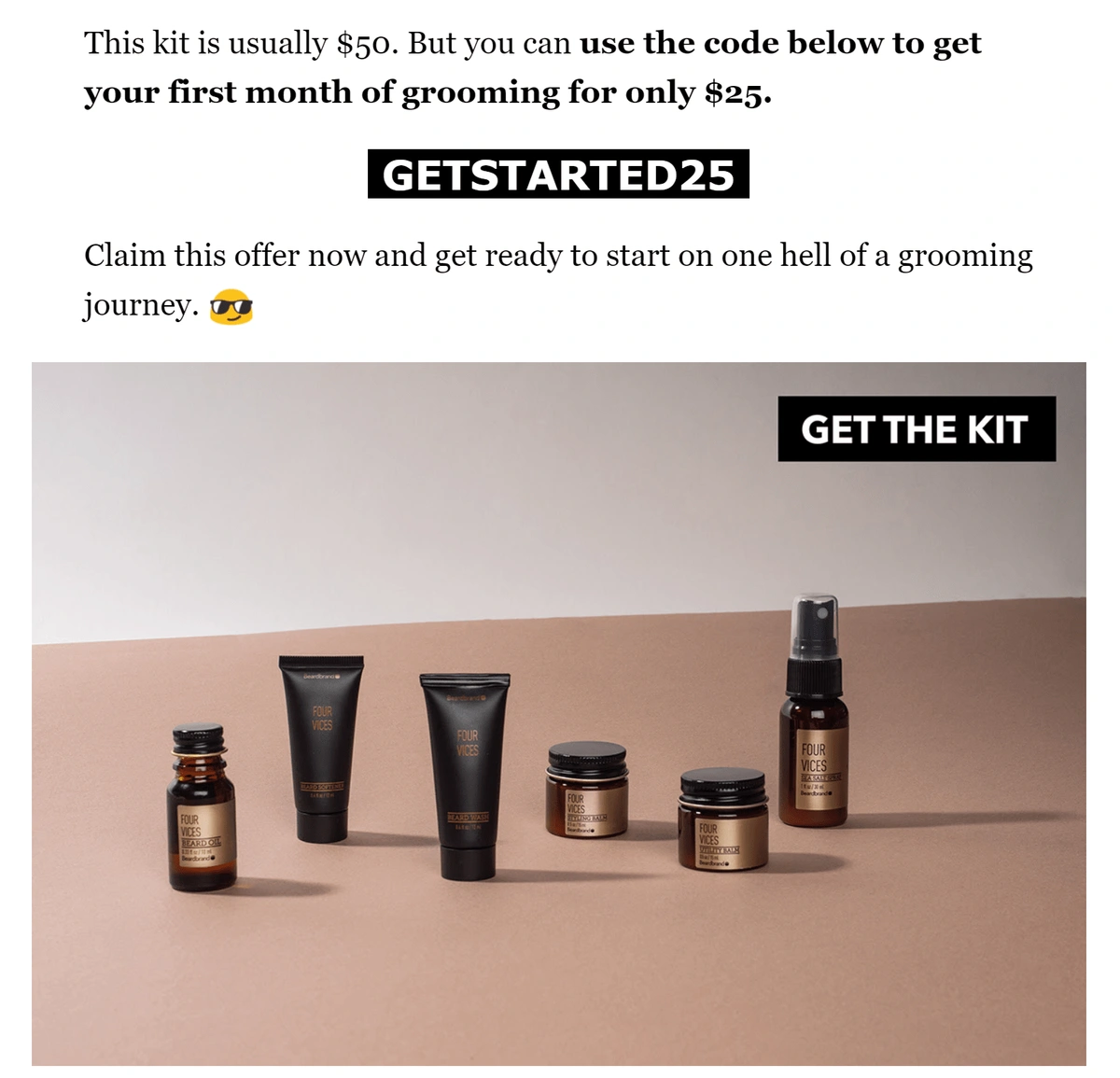 Example of a well-done ecommerce promotional email from Beardbrand.
Two fast-growing email marketing platforms illustrate email's huge comeback in the B2C world.
The first is Flodesk. It's an email marketing platform designed specifically for fashion and ecommerce.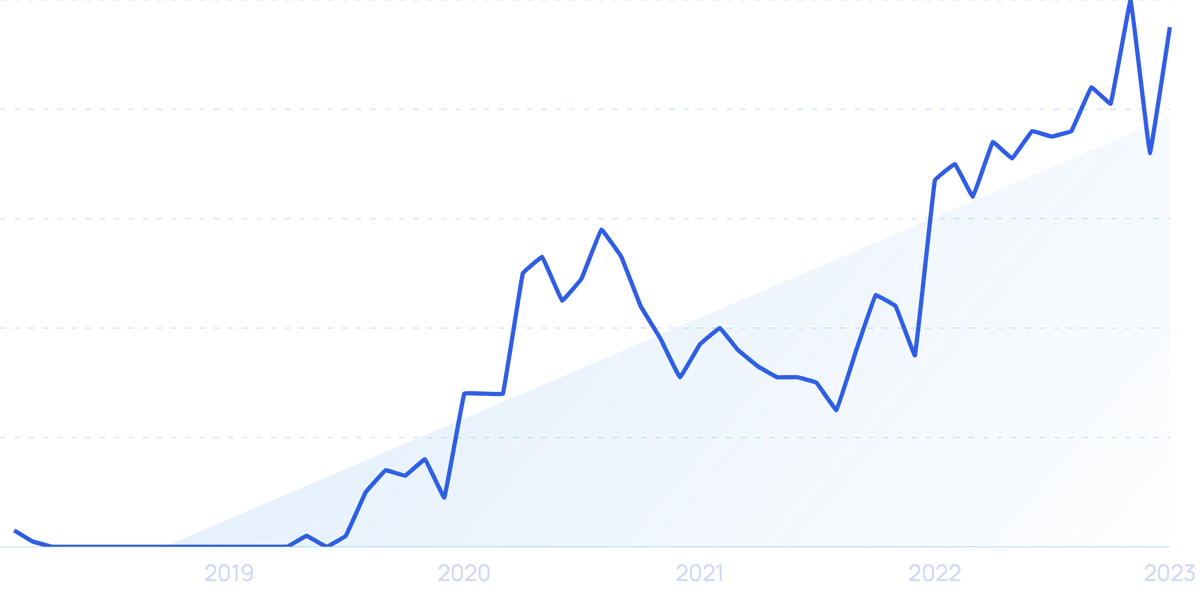 "Flodesk" searches dipped after a rapid rise, but interest is on its way back up (3,066% over 5 years).
There's also ConvertKit, a super fast-growing email service provider for online creators (YouTubers, podcasters, etc.) with $1.8 million in monthly revenue.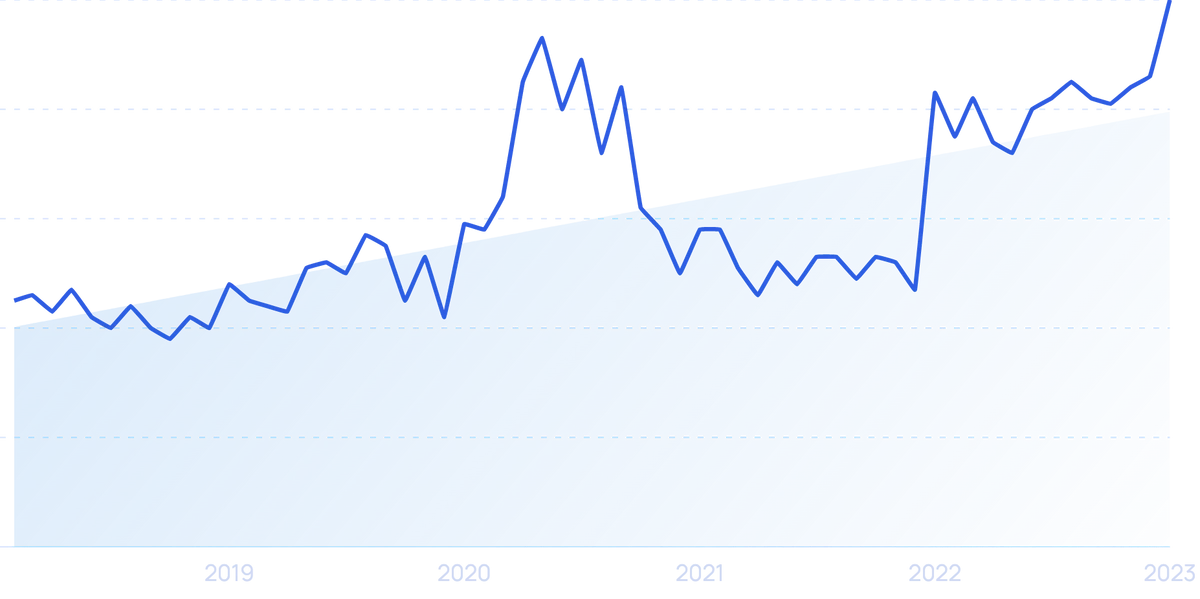 "ConvertKit" has quickly become one of the world's most popular ESPs.
5. B2C Businesses Invest More Into Video Content
According to a survey conducted by Wyzowl, 85% of businesses already use video as part of their marketing strategy.
But what's even more interesting is that the same survey found that 95% of businesses that already use video plan to spend the same or more of their content marketing budget on video.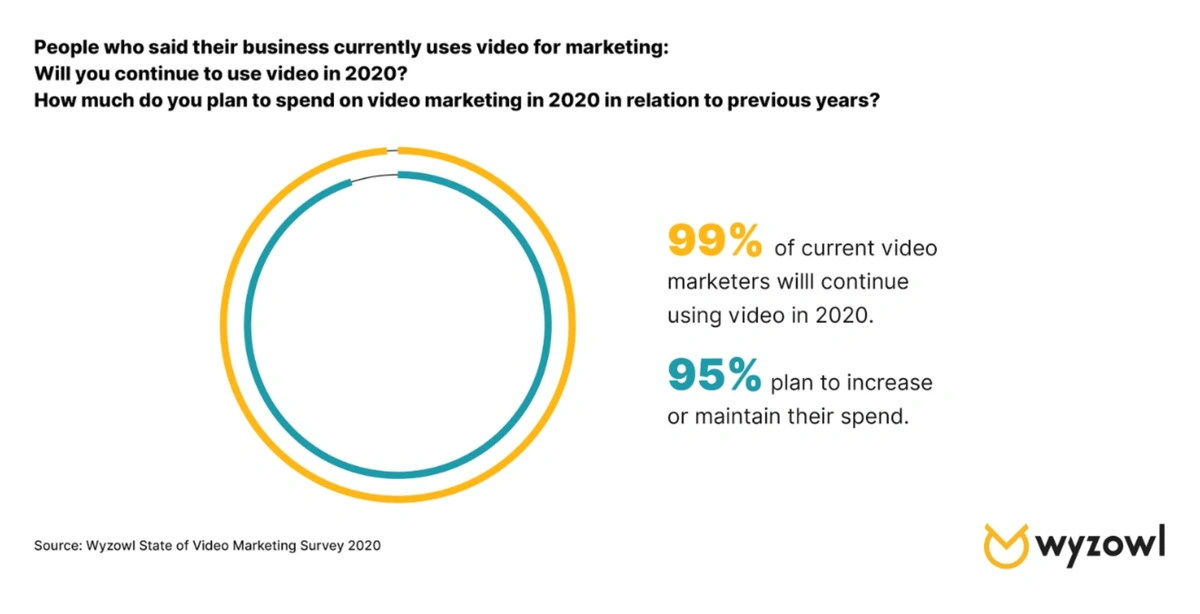 According to one industry survey, almost all businesses that currently invest in video content plan on continuing with it.
The majority of video content is consumed on platforms that consumers spend time on (for example, Facebook TikTok, Instagram and YouTube).
So it's fair to say that B2C businesses will be largely driving the increase in marketing video production.
How B2C marketers capitalize on this trend depends a lot on the platform where your customer is online.
For example, fitness companies would be well served investing in an active YouTube channel.
And businesses in the travel space could do well with videos designed specifically for Instagram (or Instagram Stories).
6. Visual Search Continues to Grow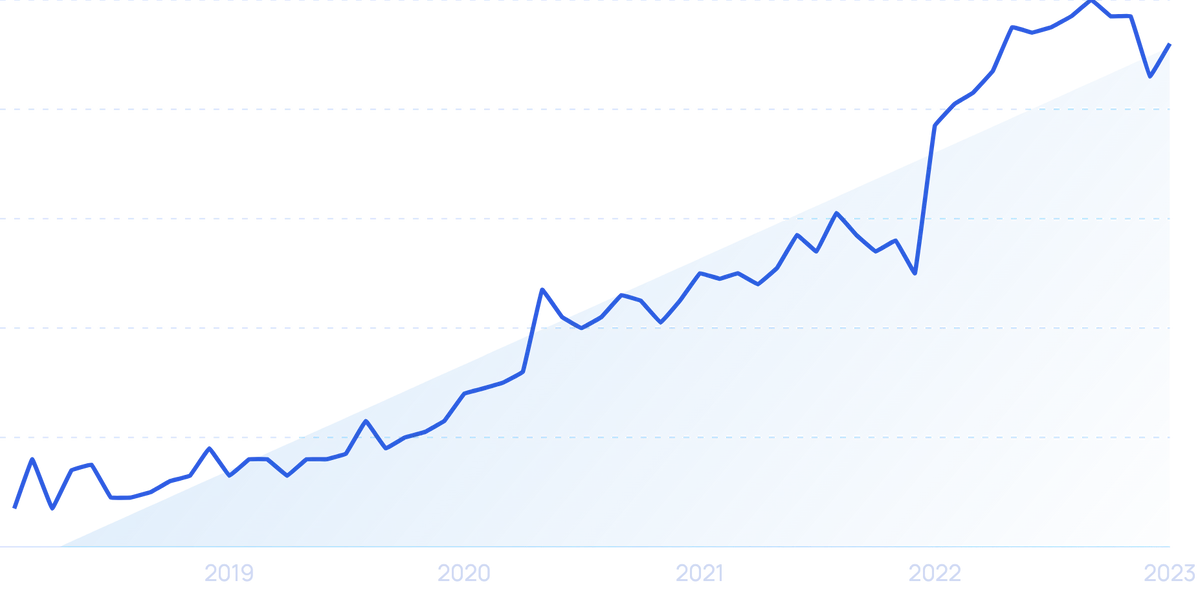 Google Lens, a visual search/AR search tool, is growing in popularity (1,214% in 5 years).
Google made headlines when they announced that their Google Lens feature has been used over 1 billion times.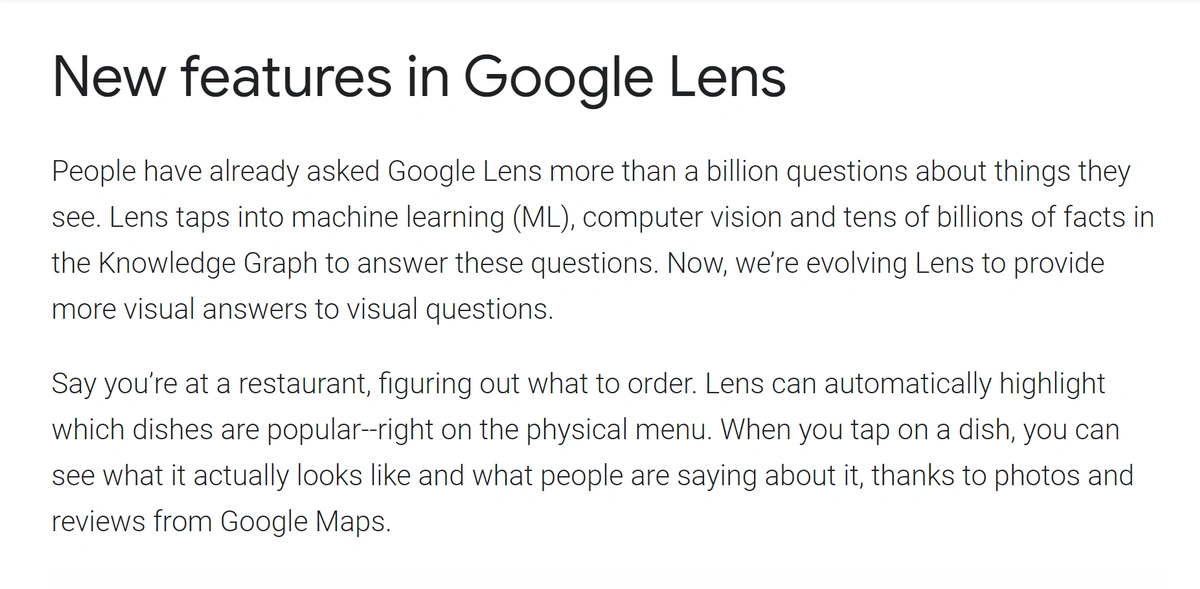 Google revealing that users have "asked" Google Lens 1 billion questions.
That's an impressive number. Even for Google.
That said, Pinterest has made visual search a part of their platform for years.
And they've continued to refine the tool and add new features. In fact, users can now shop directly from Pinterest's visual search results.
To be clear: optimizing for visual search probably doesn't make sense for most B2C brands.
But if you sell a physical product (or have an ecommerce site with thousands of physical products), it's worth keeping an eye on visual search engines like Google Lens.
7. Influencer Search Engines Come to Market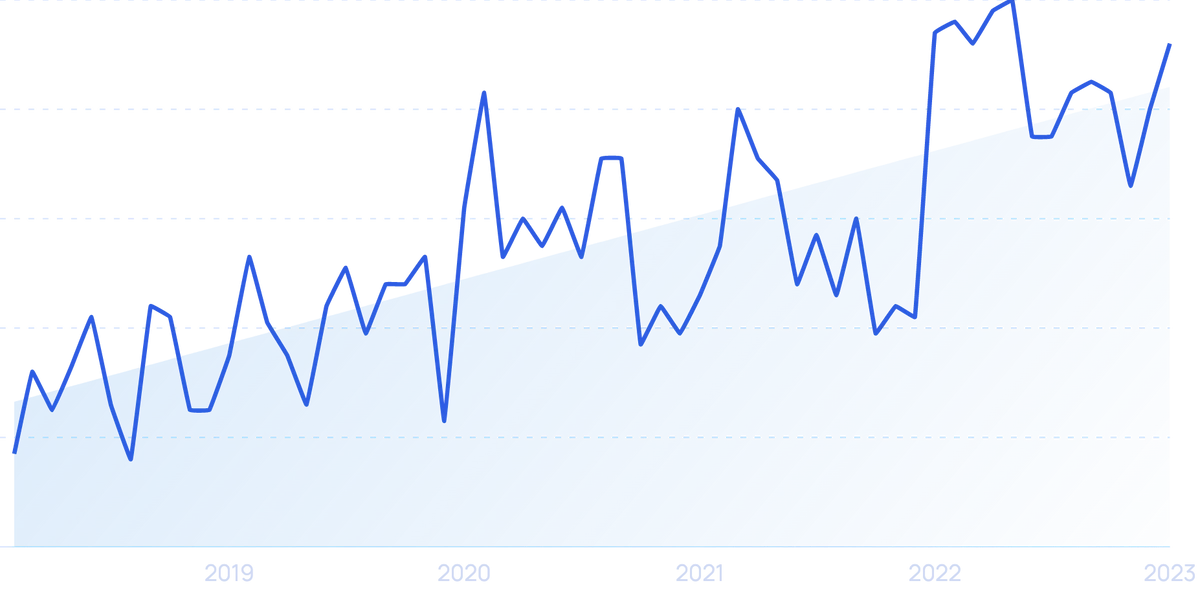 Upfluence is a growing (420% in 5 years) influencer marketing search engine and platform.
The early days of influencer marketing were very ad hoc. You'd find someone influential on a social network. Email them a pitch. And you'd negotiate a rate.
That sort of back-and-forth still exists, of course.
But the process is getting streamlined thanks to platforms like Upfluence and SparkToro.
These influencer search engines make it relatively easy to find influencers that cover your topic.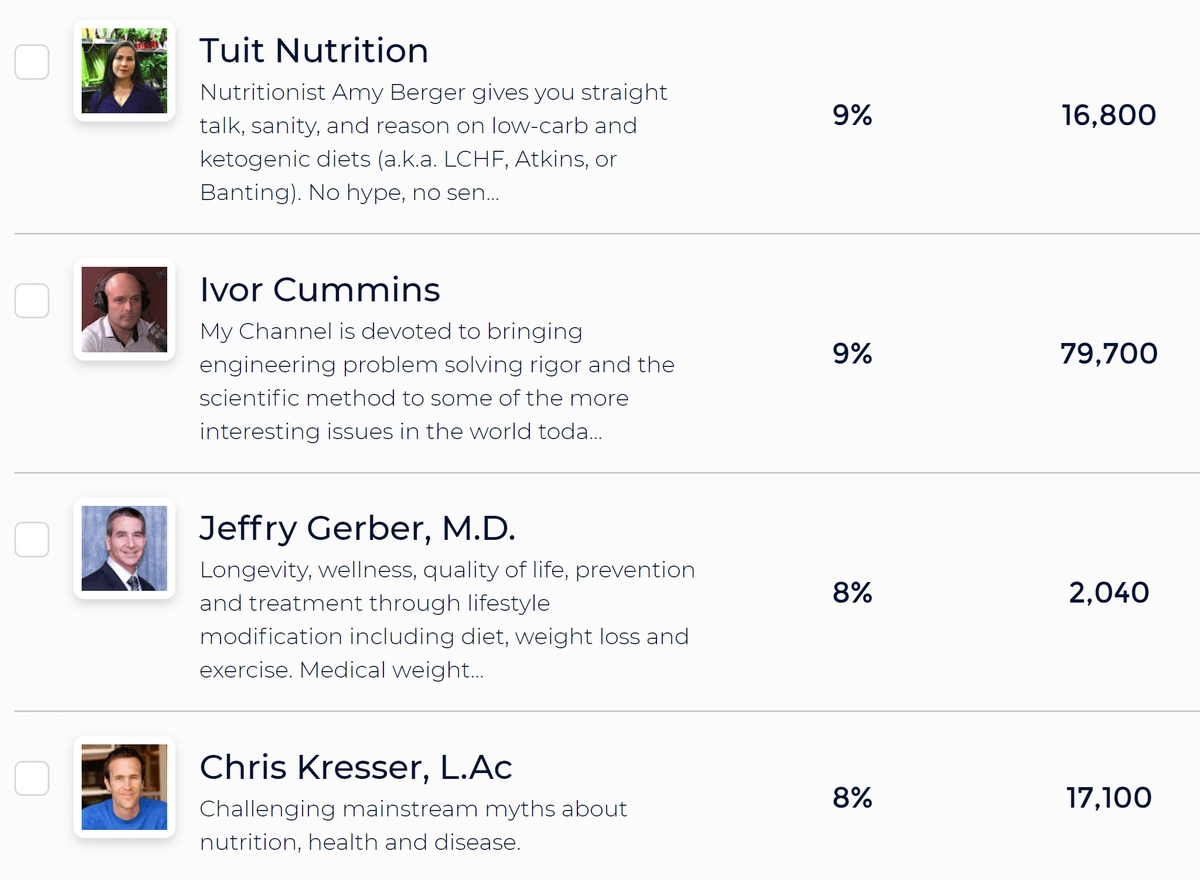 YouTube influencer results page from SparkToro.
Some of these influencer marketing platforms even have features for contacting and closing deals with influencers.
Conclusion
That's it for our overview of the biggest B2C trends happening right now.
What's interesting about these trends is that they're not all driven cutting edge technology (although some, like visual search, are).
For example, email marketing and online video remain important channels. But neither one is necessarily super new.
And it will be interesting to see how the new and old tech complement and compete with each other in the coming years.