8 Top DTC Trends (2023 & 2024)
You may also like:
E-commerce sales are set to reach $6.5 trillion by the end of 2023.
And we're seeing a slew of physical retailers (like Best Buy and Target) rapidly transition towards a DTC model.
Whether you're in the DTC space, or want to invest in an ecommerce business, here are the top direct to consumer trends right now.
1. Influencers Launch Their Own DTC Brands
DTC companies, including Casper, Allbirds, Bonobos, and Warby Parker, famously used influencer marketing to grow their startups in record time.
And it worked.
Which is one of the reasons that influencer marketing became a DTC mainstay: compared to PPC and SEO, influencer marketing resulted relatively low customer acquisition costs (CAC).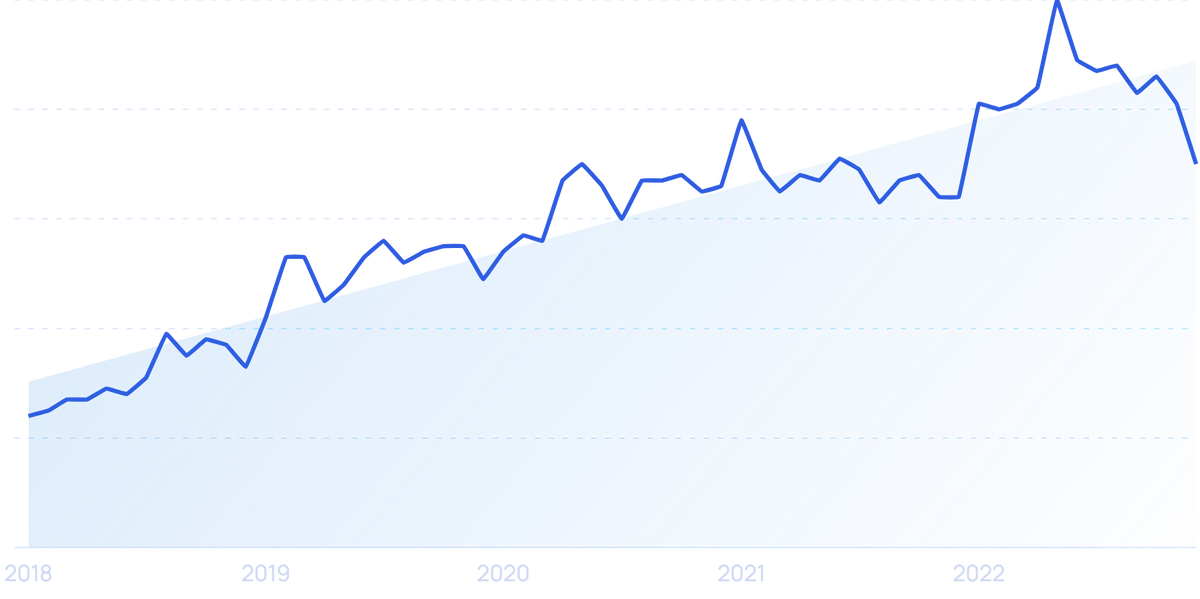 Searches for "influencer marketing" grew (191% in 5 years) along with the growth in the DTC category as a whole.
But that's rapidly changing.
Influencer marketing is getting more expensive.
And many influencers are eschewing sponsorship deals.
Instead, many social media influencers are launching their own direct-to-consumer brands.
Instagram influencer Kylie Jenner's Kylie Cosmetics is probably the most famous example of the "Influencer Entrepreneur" DTC brand.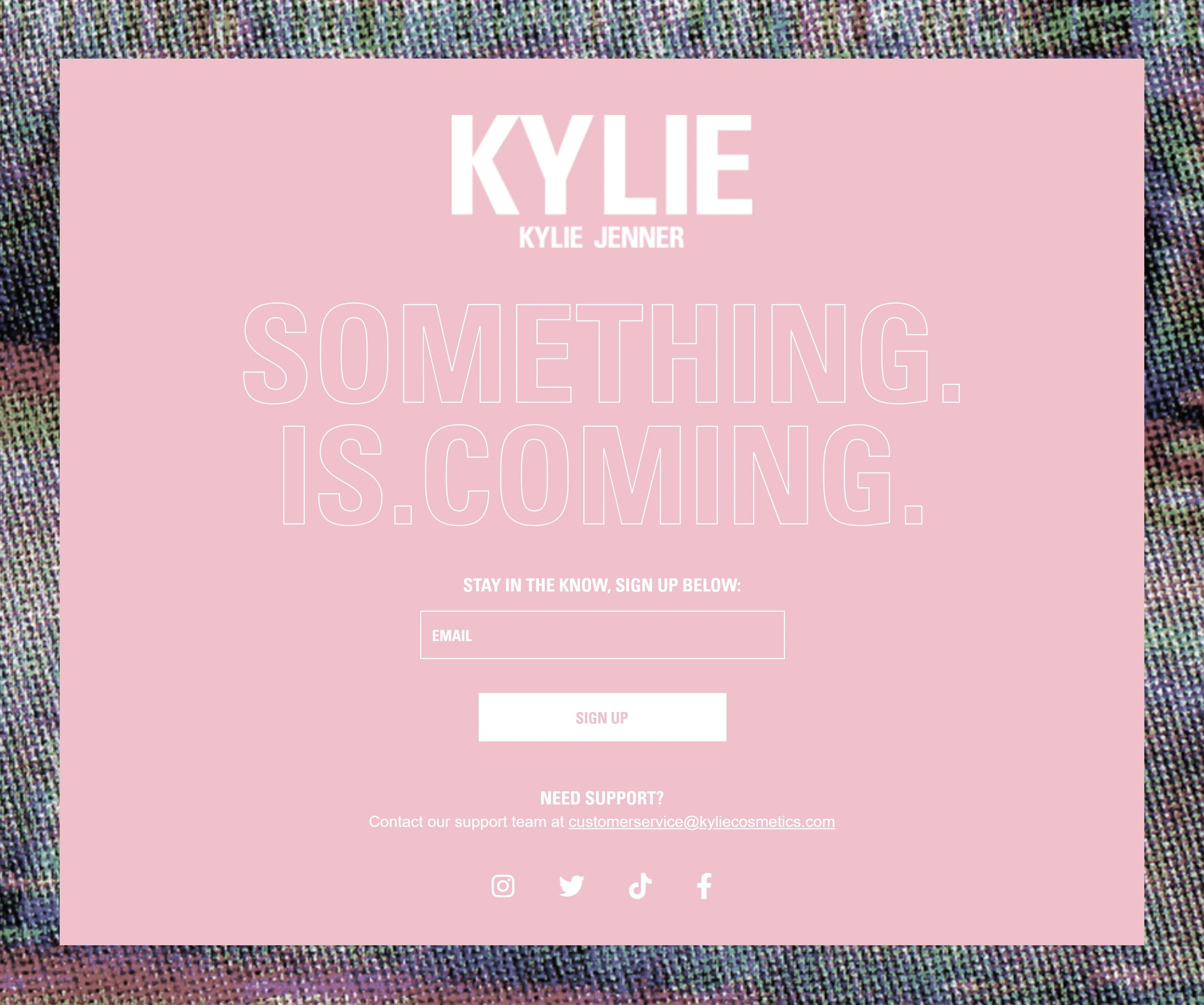 Kylie Cosmetics took off thanks to the founder's existing social media audience.
But it's far from the only influencer-founded DTC business.
For example, supplement company Truvani was launched by a pair of influencers: Social Trigger's Derek Halpern and "The Food Babe" Vani Hari.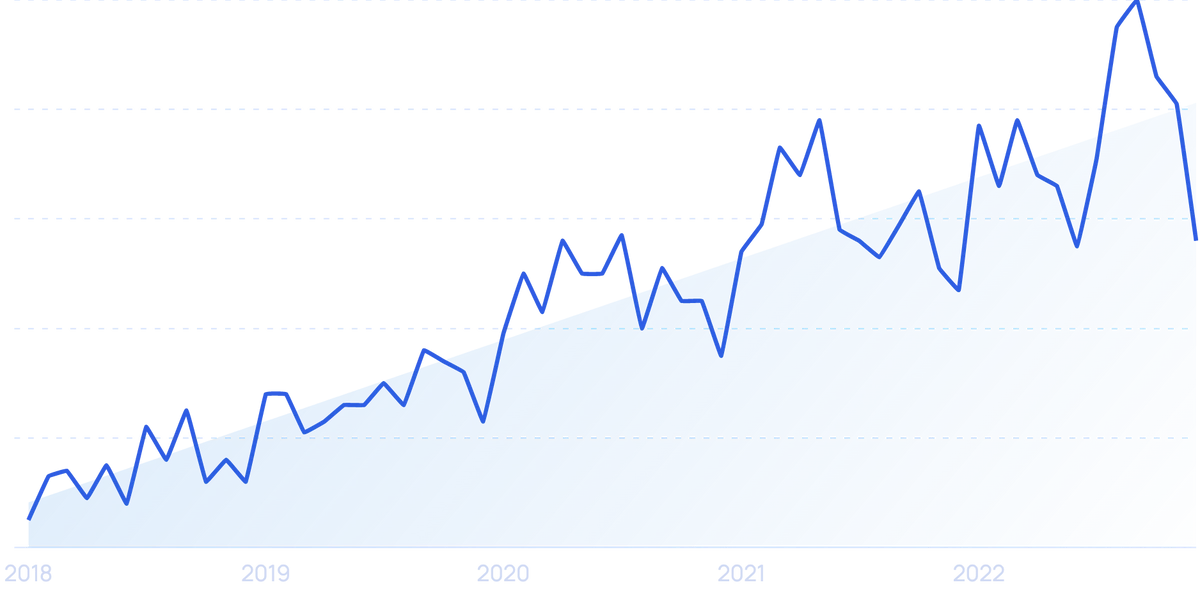 Searches for the DTC supplement brand, Truvani have risen 1,019% since 2018.

Both co-founders leveraged their existing audiences (and digital marketing expertise) to help get their DTC supplement brand off the ground.
Laird Superfood, founded by influential pro surfer Laird Hamilton, has also seen rapid and significant growth. And even went public on the NYSE in 2020.
In the past, Halpern, Hari and Hamilton may have been interested in traditional influencer marketing deals.
But, like many influencers in 2023, they're busy starting (and growing) their own DTC brands.
2. Food and Beverage DTC Skyrockets
The food and beverage category is now the fastest-growing ecommerce category on the planet.
In fact, according to emarketer, the food and beverage DTC space grew by around 21% in 2021.
Part of this growth is due to the boost in grocery delivery during COVID.

But the food and beverage DTC space is also growing due to a slew of new players in the space.
For example, Magic Spoon is a low-carb breakfast cereal suitable for the keto diet.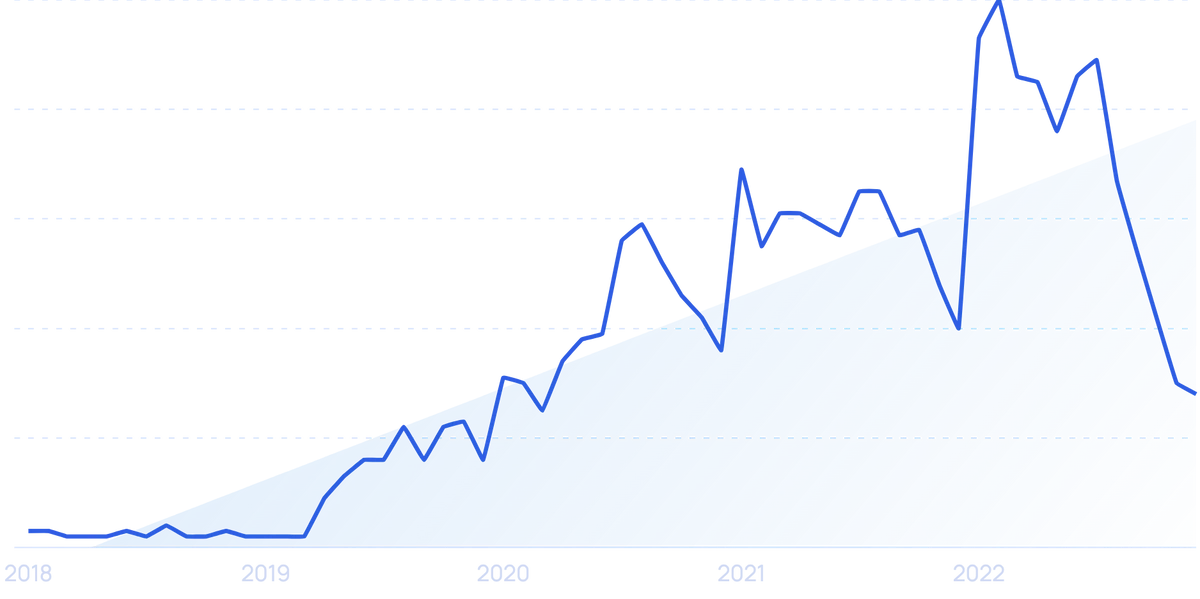 Search growth for the keto cereal company, Magic Spoon has increased by 833% in 5 years.
Another popular food and beverage DTC brand is the natural juice brand, Silly Juice.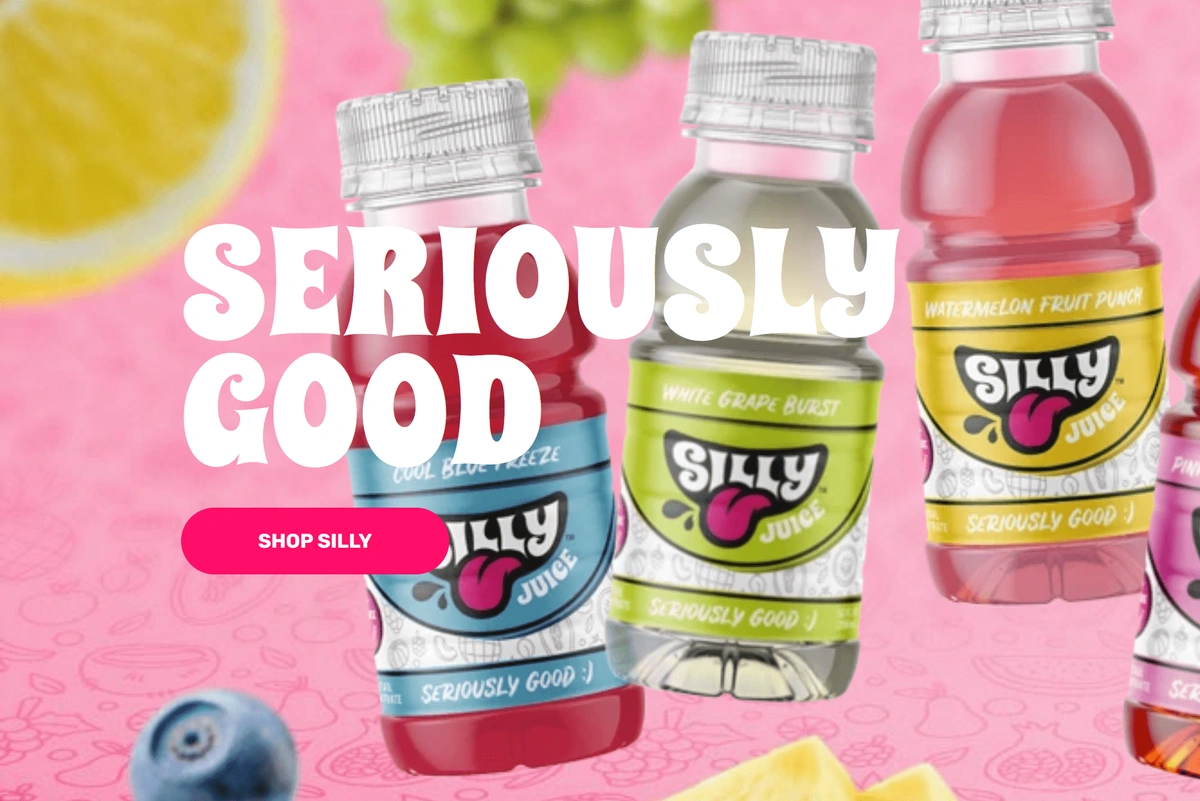 Silly Juice's small line of healthy juice is one of many growing food and beverage brands that are 100% direct to consumer.
3. Increased Competition Within Categories
Not long ago, selling mattresses online was completely novel.
Flash forward to today, and there are dozens of DTC mattress companies (including Purple Mattress and NectarSleep) fighting for market share.
It's the same story with the eyewear space.
Warby Parker had a brief first-mover advantage.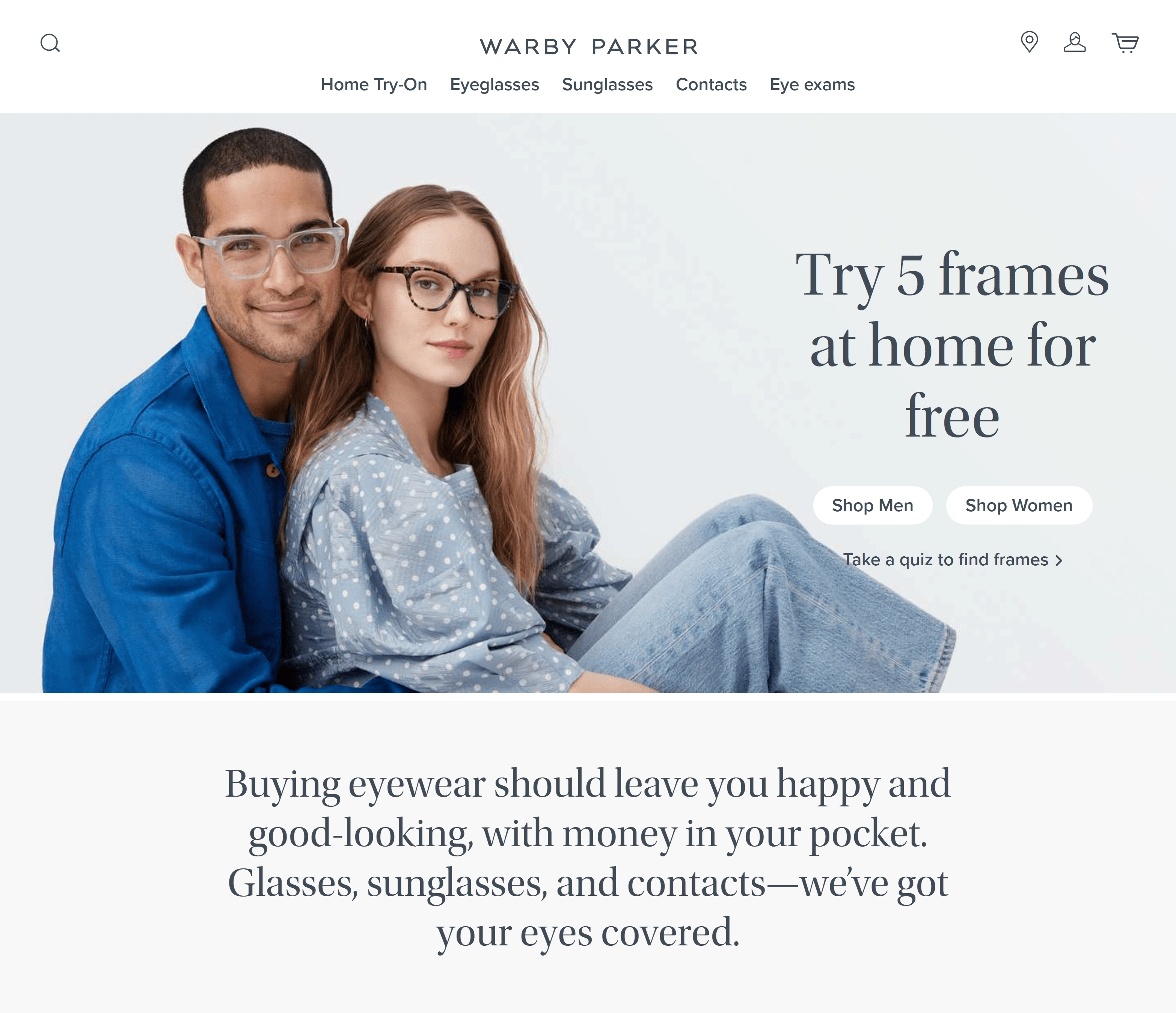 Along with Dollar Shave Club, Warby Parker became one of the highest-profile DTC startups in the US. But they too are seeing new competitors emerge.
But they're now competing against emerging competitors, like Lensabl.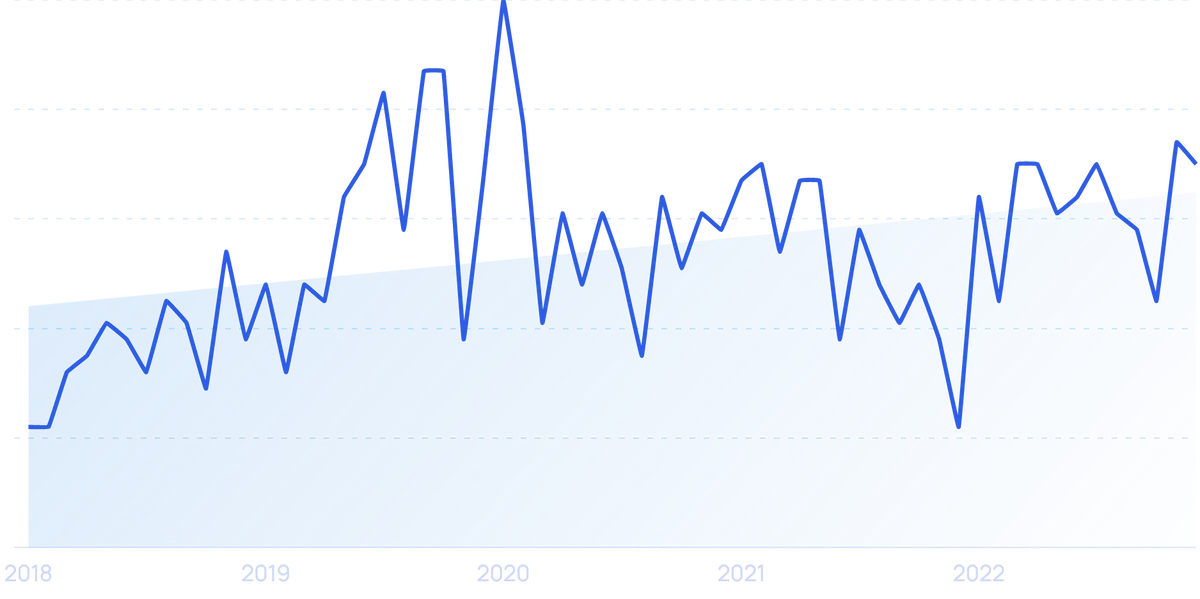 Google searches for the DTC lens brand Lensabl have grown by 214% in 5 years.
Part of the reason for this increased competition within DTC categories is that it's significantly easier to launch and grow a DTC company than even a few years ago.
Platforms like Shopify make setting up an eCommerce site relatively quick and easy.
And services like Floship can take care of shipping, logistics and returns.
All of which lowers the barrier to entry for anyone that wants to compete with a DTC company that's gaining traction in a space.
4. DTC Brands Offer Flexible Payment Methods
With shopping cart abandonment rates hovering at around 67%, many eCommerce platforms are loading up their carts with payment options, like Apple Pay and Google Wallet.
And a growing number of DTC sites are offering "buy now, pay later" (BNPL) options for their expensive products.
One of the leaders in this space is Australian-based Afterpay.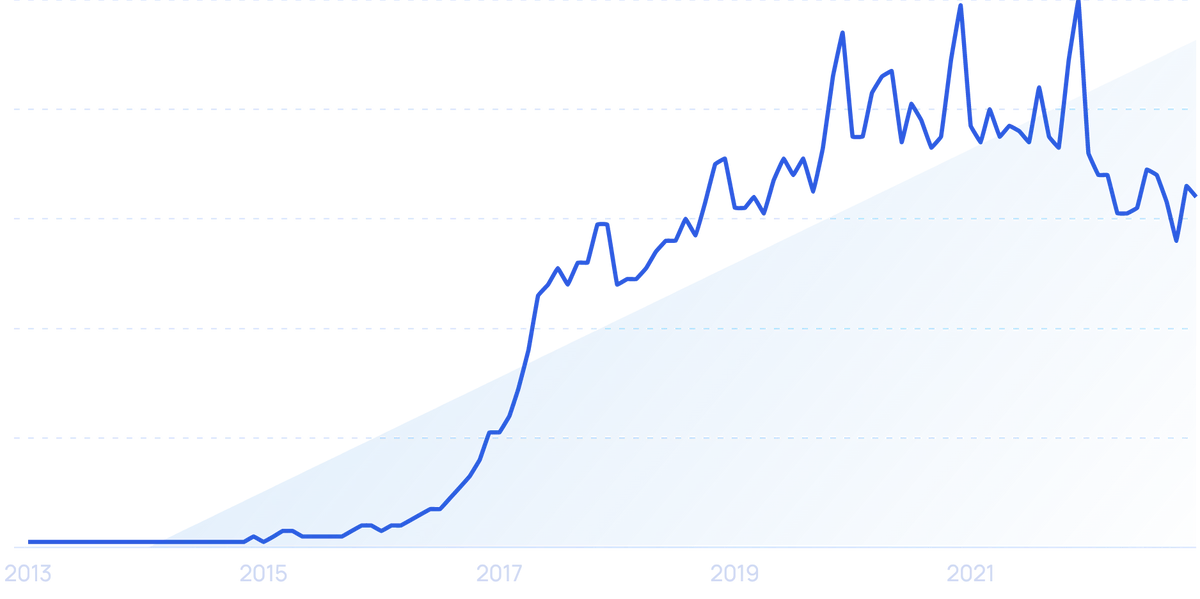 Searches for the BNPL provider, Afterpay over 10 years.
Like most BNPL services, Afterpay divides up a customer's purchase into several installment payments that are charged to the customer's credit card over time.
5. DTC Tackles New Categories
Mattresses and eye wear might get all of the attention.
But we're seeing a number of companies launching DTC brands in totally new categories.
For example, breast pumps.
Breast pump DTC company Haakaa has seen rapid growth due to:
A highly-regarded product
Intimate knowledge of their target demographic
But also because they were one of the first breast pump brands to focus on DTC over retail.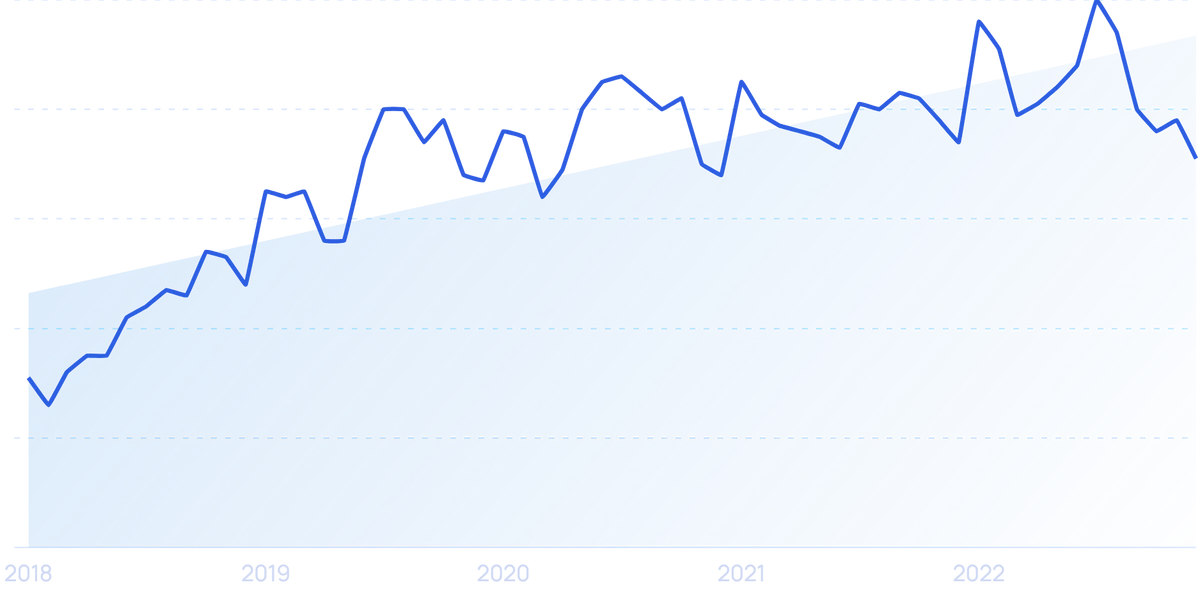 Google searches for "Haakaa" have increased rapidly (129% over the past 5 years).
Tacklife, a DTC company that sells power tools, is another example of this DTC trend.
Power tools are the exact type of heavy, bulky product category that's ideal for trying and buying at a physical store.
But as Tacklife is proving, there's a market for people that want to buy tools online.
Convenience stores are another category that's getting disrupted by the DTC model.

goPuff offers consumers same-day delivery on items that you'd normally buy at a brick and mortar store: snacks, cold drinks and cleaning supplies.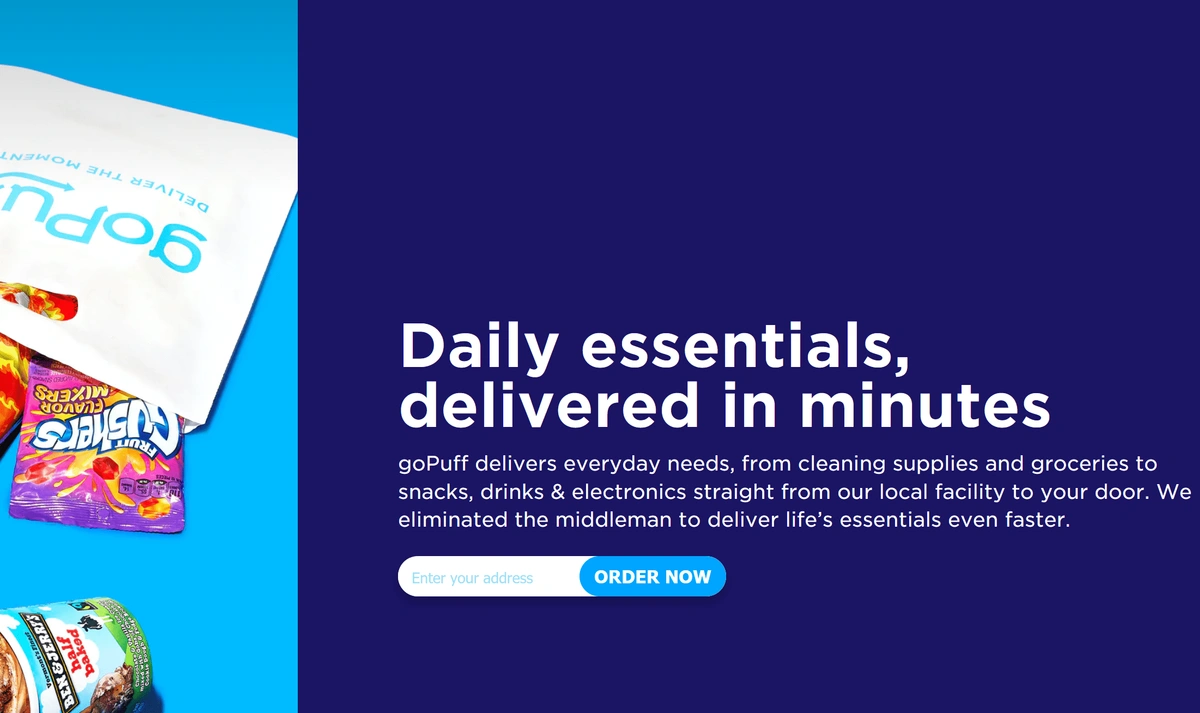 Homepage for the snack delivery company, goPuff.
6. Social Media Shopping Goes Mainstream
The old customer experience flow of "see a product on Instagram → click a link in the description → buy the product" is quickly breaking down.
Social shopping is quickly integrating eCommerce into social media platforms.
And it's becoming an increasingly common way for members of GenZ and millennials to shop online.
With social shopping, consumers can buy items without needing to go through an entire checkout funnel.
Plus, social media platforms get a cut of the action.
For example, Instagram Checkout lets users buy products that they see in their feed. Without needing to navigate away from Instagram.

"Instagram Checkout" searches may have peaked but interest has increased over the last 10 years.
And TikTok has rolled out "Small Gestures" to see how their user base reacts to Social Shopping.
7. The DTC Fitness Space Continues to Grow
$10 billion in annual revenue transferred from gyms to at-home exercise solutions during the pandemic.
And this trend is continuing post-pandemic.
For example, Peloton generates 20.6% of its revenue from $39/mo subscriptions.
This recurring revenue exhibits little churn (Peloton has a 92% 12-month retention rate).
Which probably comes with little surprise given that the Peloton bike hardware retails for $1,495 and the treadmill for $2,495 from the get-go.
Numerous DTC fitness startups are attempting to recreate Peloton's successful "hardware + software + subscription content" model.
Which means create a device for X and add a recurring revenue model via live classes:
FightCamp is Peloton for boxing. The product itself is a smart punching bag that connects to an app for tracking punches. FightCamp is also heavily monetized with a monthly subscription model (the product requires a $39/mo membership to use). The company has raised $98.5 million in funding to date. Punchlab and Liteboxer are also startups in the "Peloton for boxing" space.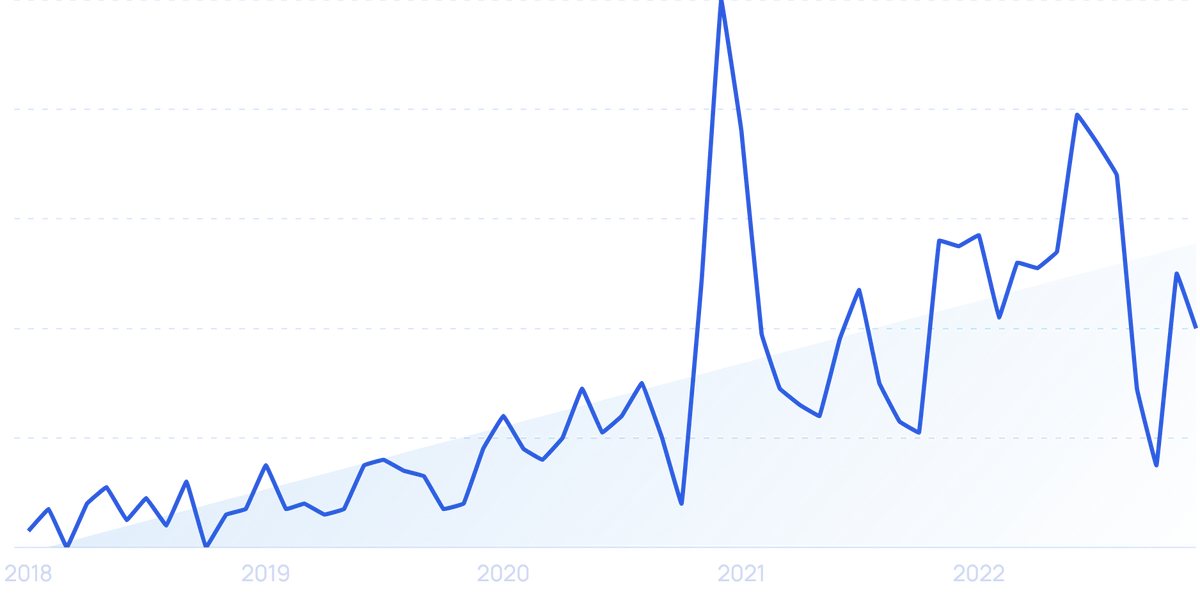 Searches for "FightCamp" are up 1,233% over 5 years.
CLMBR is Peloton for rock climbing.
Interest in CLMBR's machine skyrocketed after it was announced that Jay-Z and Novak Djokovic will partner with the startup. And then searches shot up again when they raised their first round of $3.4 million in October 2020.
Similarly, Tonal is for strength training.
Tonal has raised $450 million to date, including a $250 million Series E in March 2021. The company reported a 12x increase in sales in 2020.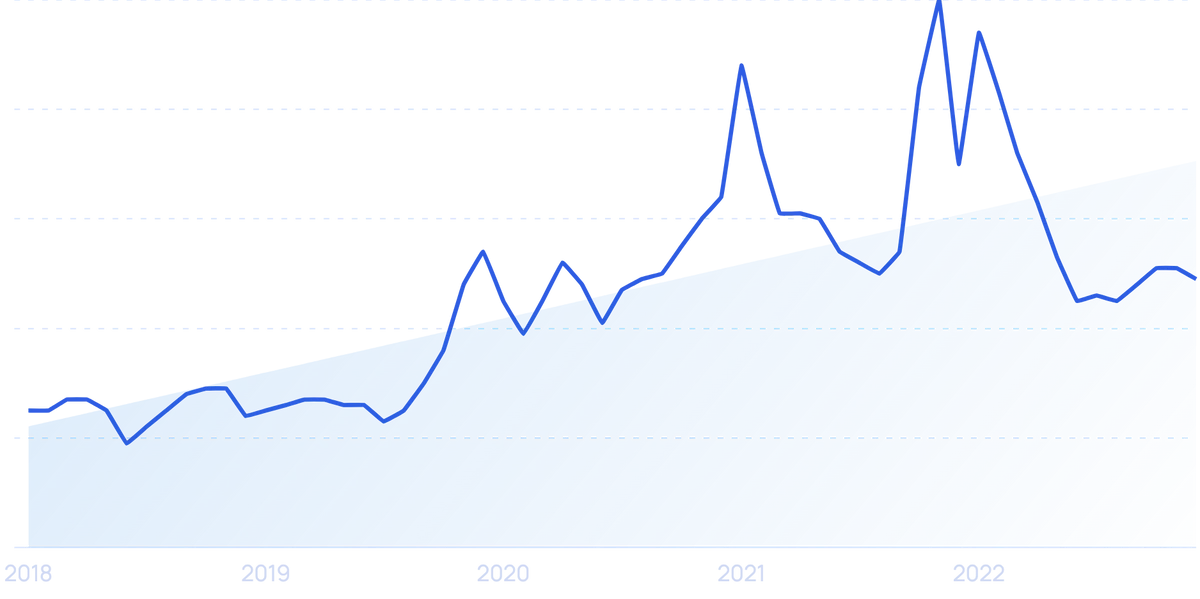 Search growth for "Tonal" is up 96% in 5 years.
Mirror is the Peloton for equipment-free workouts. Mirror's smartscreen also tracks user movements. After raising $74.8 million in VC funding, Mirror was acquired by Lululemon in July 2020 for $500 million.
JaxJox for kettlebells. Also has Mirror-like tracking features. The company raised a $10 million Series A in October 2020 from Dowgate Capital and others.
Hydrow: Peloton for indoor rowing. Hydrow has raised $302.2 million since launching in 2017. Including a $8.8 million round from Alumni Ventures in July 2020.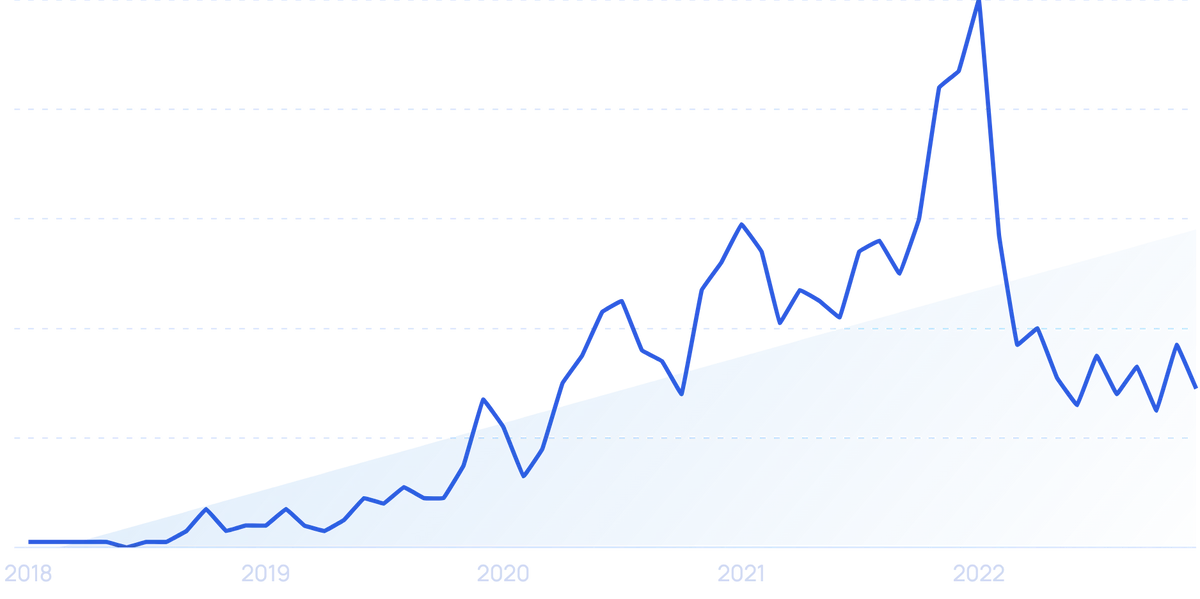 Smart rower maker Hydrow has seen rapid search growth (2,800%) in 5 years.
And Zwift is Peloton for your own gear.
Customers can use their own bicycle and monitor (with a $499 cycling adaptor or $39 "runpod" for jogging).
Zwift also has a Peloton-like subscription for gamified fitness classes and races.
Zwift raised a $450 million Series C in September 2020. And 117,000 people competed in a Zwift-based, virtual Tour de France in July of the same year.
Many of the above startups could potentially be ripe for acquisition by Peloton to expand their product offering.
In fact, Peloton announced in late 2020 that it would acquire Precor for $420 million.
8. DTC Brands Go All-In With Subscription Pricing
Speaking of subscription pricing, a recent survey found that 70% of decision-makers within businesses believe that memberships and subscriptions is a key to growth.
Which probably explains why a growing number of DTC brands are adopting the SaaS model of monthly recurring subscription pricing.
That includes niche DTC companies, like pet supply brand Chewy.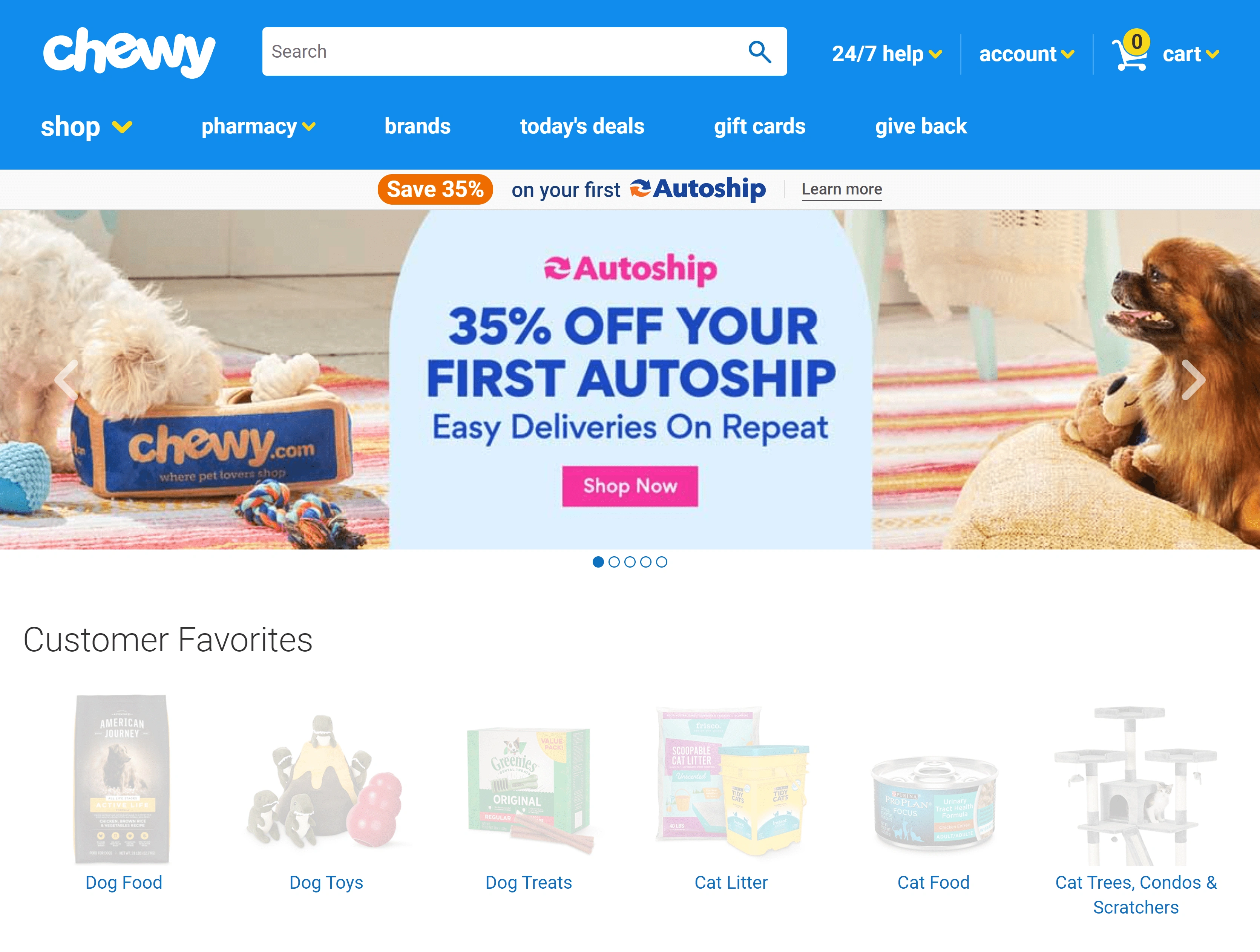 eCommerce pet store giant Chewy also has subscription pricing for certain products.
But also eCommerce giant Amazon.
Amazon's "Subscribe & Save" feature is the subscription model applied to specific products on the site.
So while many DTC brands will continue to offer one-off purchases, expect more of them to offer subscription as an option.
Or as the only way to buy.
There's also the "monthly box" niche that's continuing to see growth.
Unlike Amazon's "Subscribe and Save", a subscription isn't something tacked on to boost revenue.
The entire business model is based on it.
Birchbox might be the most well-known brand in this category.
But there are dozens of others.
For example, ButcherBox delivers meat as a monthly subscription service. And they've seen a rapid rise in new customers since their appearance on the hit show, Shark Tank.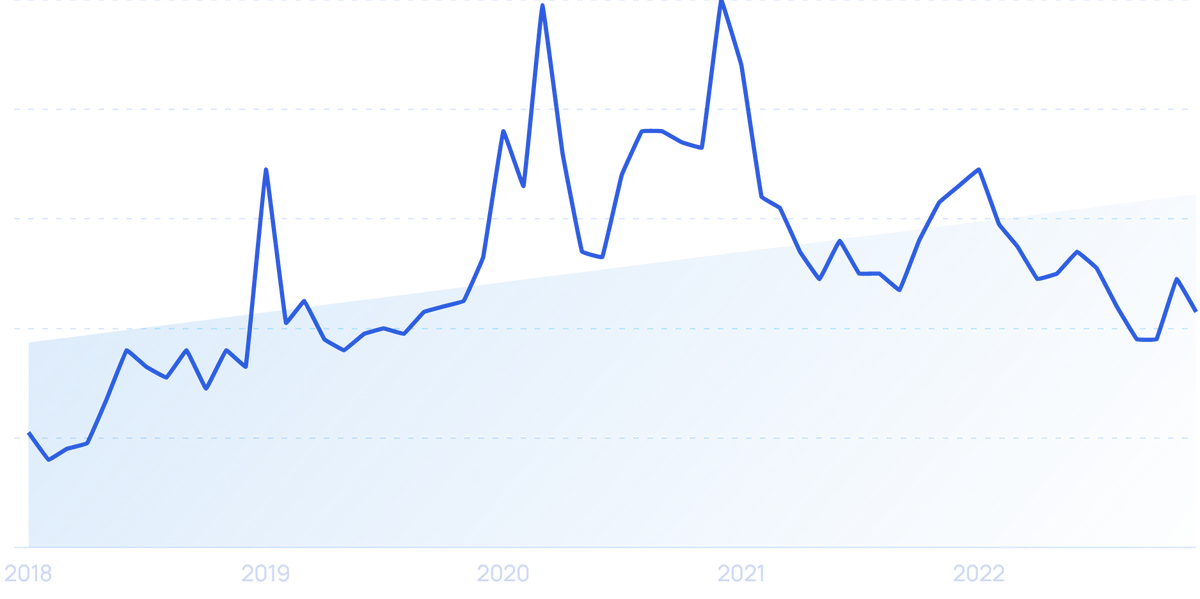 Searches for "ButcherBox" have been on the rise (104% in 5 years).
Wrapping Up
There you have it: 8 important trends impacting the direct-to-consumer space right now.
Although demand for DTC was trending upwards prior to COVID, the coronavirus pandemic accelerated growth in the space.
We can expect more growth, major changes, and plenty of new products in the near future.